Sweden & Finland: Stockholm to Helsinki
Tour Only
Flight + Tour Combo
7 Days
Starting From
$5,598
10 Days
Starting From
$6,598
Favorite
See What's Included
On luxuriously long summer days (and nights!), the heart of Scandinavia reveals its charms.
From the deck outside your sea-facing cabin, the Baltic shimmers beneath the midnight sun. Halfway through your Nordic journey, you're leaving Sweden behind and sailing overnight to Finland. The past three days exploring Stockholm by walking tour—its parks, museums, medieval lanes, and fine restaurants—have only whetted your appetite for more. Helsinki promises new adventures. Soon you'll be enjoying a guided walk around the magnificent island fortress of Suomenlinna; strolling the picturesque village streets of Fiskars, where Finland's finest artisans and designers invite you into their boutiques and workshops; and savoring a fireside lunch of foraged wild foods in the boreal forests of Nuuksio National Park. If the days were any shorter, there'd be no room to fit it all in!
Highlights
Explore the multi-island, 18th-century sea fortress of Suomenlinna a, a UNESCO World Heritage site.
Ferry across the picturesque channels of Stockholm to the urban islands of Djurgården and Långholmen and wander the historical lanes of Skeppsholmen and Gamla Stan.
Trek the Finnish wilds of Nuuksio National Park, following trails through hushed fir forests past craggy outcrops and scenic lakes.
Dine in style at elegant restaurants, sampling the native flavors of the far north such as lingonberries, herring, and reindeer.
Enjoy a walking tour of charming Fiskars village, once home to the famous ironworks company. now it is an enclave to world-class artisans and crafters.
On all Guided Adventures you can count on...
Expert local guides to introduce you to the best of your destination
Off-the-beaten-path places you'd never find on your own
Delicious multi-course meals—a majority are included
A maximum of 18 fun-loving fellow travelers to share the journey
Gracious accommodations that are a clean, comfortable home away from home
Experts to handle all the details
Flight + Tour Combos include plane tickets, airport shuttles, and pre- and post-tour accommodations
Hotel Skeppsholmen
Located on an island in the heart of Stockholm's urban archipelago, the Hotel Skeppsholmen occupies a beautifully renovated 17th-century building. Well-appointed rooms include air conditioning and WiFi. Its peaceful, yet central, location is within walking distance of Stockholm's many sights. The hotel seamlessly combines contemporary Swedish design within a historical context and offers upscale, locally sourced cuisine in its restaurant and terrace dining areas.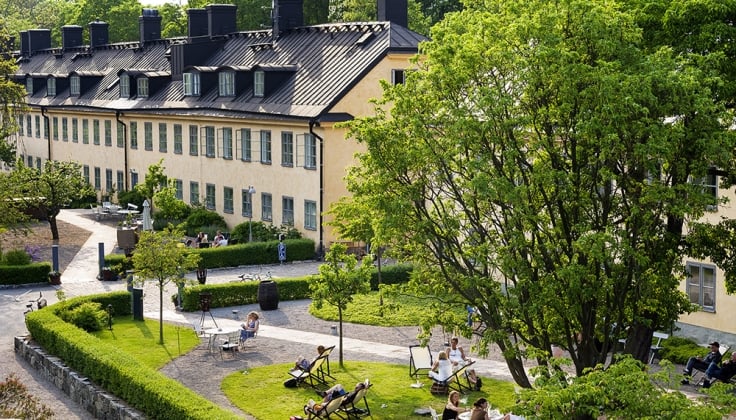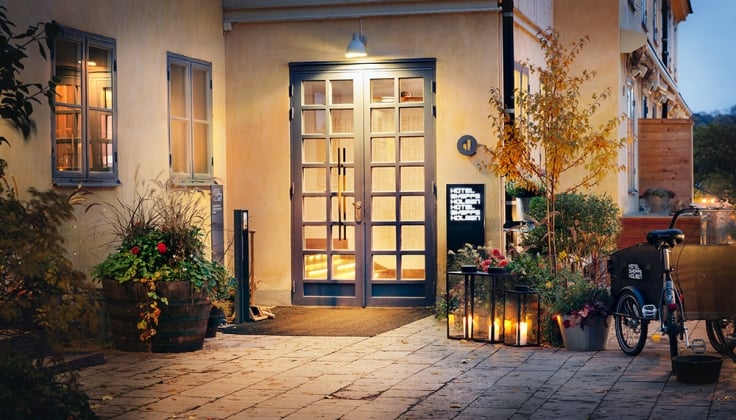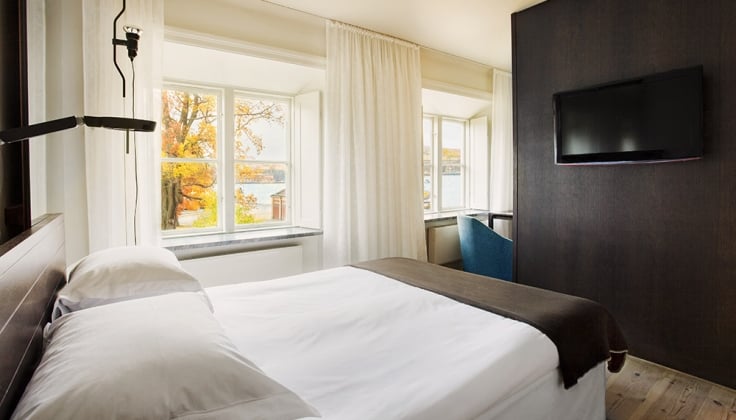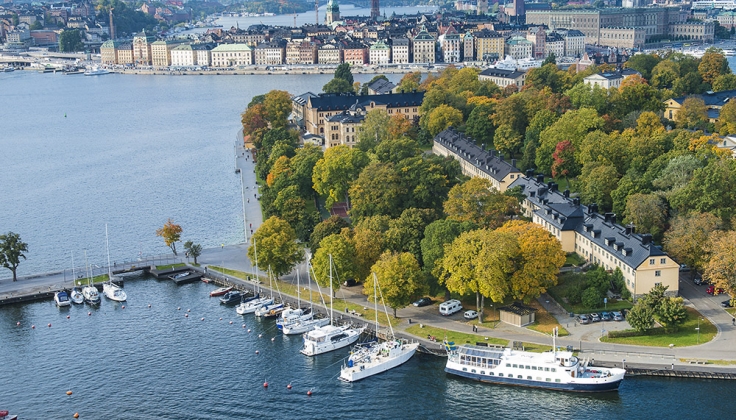 Tallink Silja Oy
The two Tallink-Silja Line ferry boats plying the Baltic Sea between Stockholm and Helsinki are large ferries, able to transport approximately 2,800 passengers and 395 cars. This overnight journey departs Stockholm at around 4:45 p.m. and arrives in Helsinki at 10:00 a.m. The two ferries were both built in the early 1990s and are over 600 feet long with 13 decks. On-board amenities include a range of restaurants, cafés and bars, a Tax Free Superstore, and evening entertainment in the casino. Your Deluxe sea-view cabins have a television, air conditioning, complimentary refreshments, and a private bath.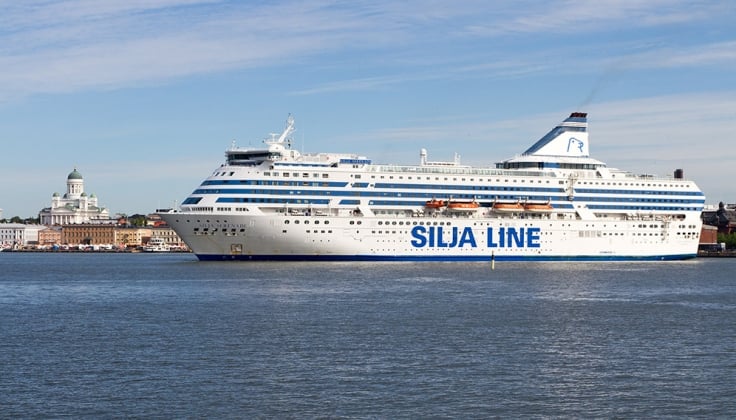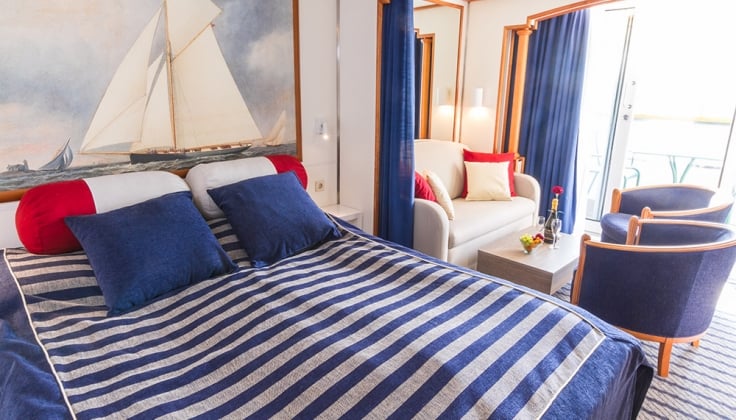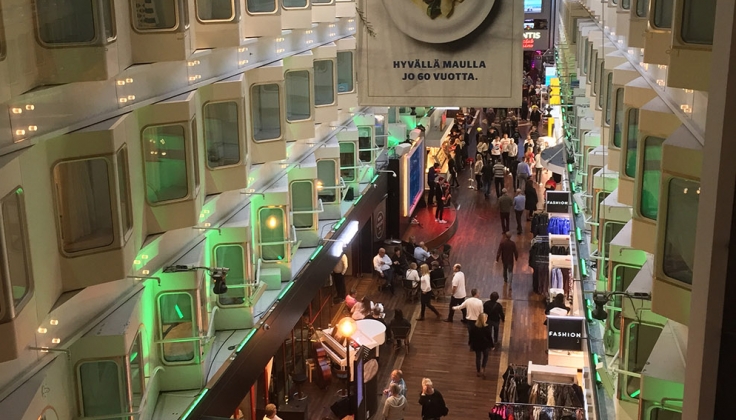 Hotel Kamp
This grand historical hotel in the center of Helsinki is within easy walking distance of the city's port area, museums, and design center. Plush, spacious rooms are air conditioned and done up in classic décor. The restaurant and elegant, old-world lobby bar are longstanding local favorites.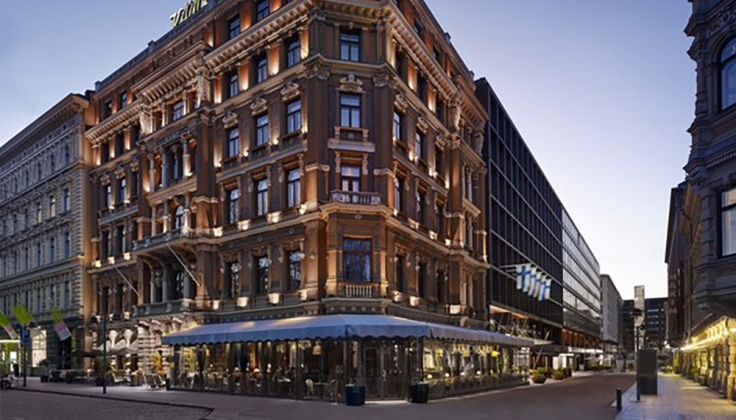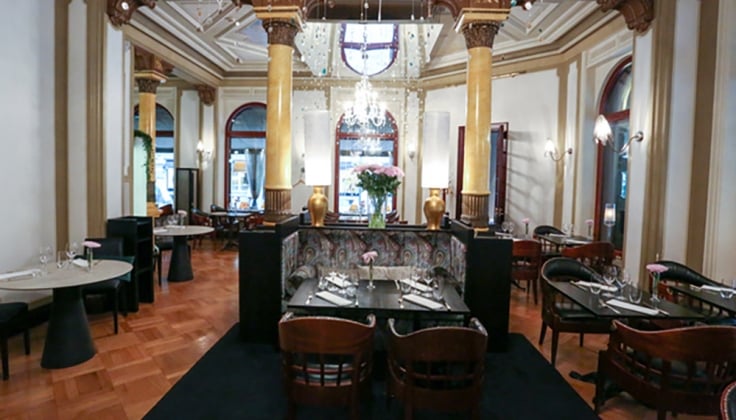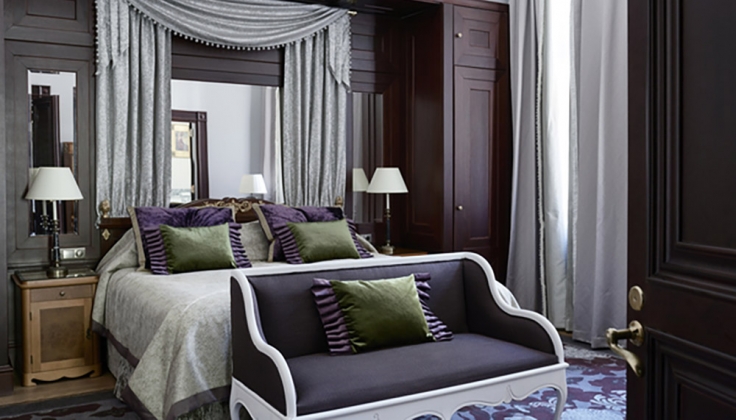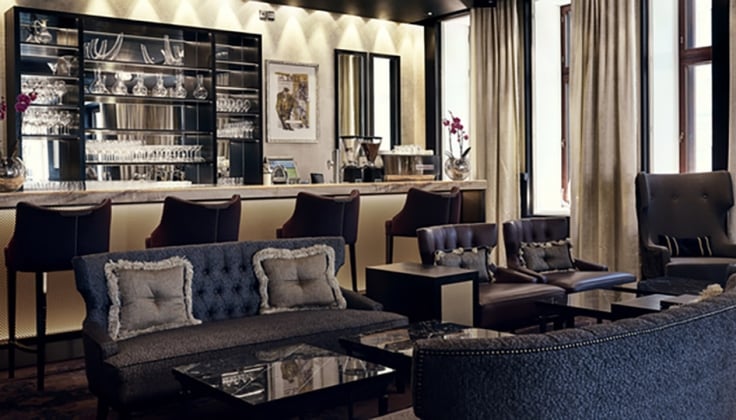 Linger Longer with a Tour Extension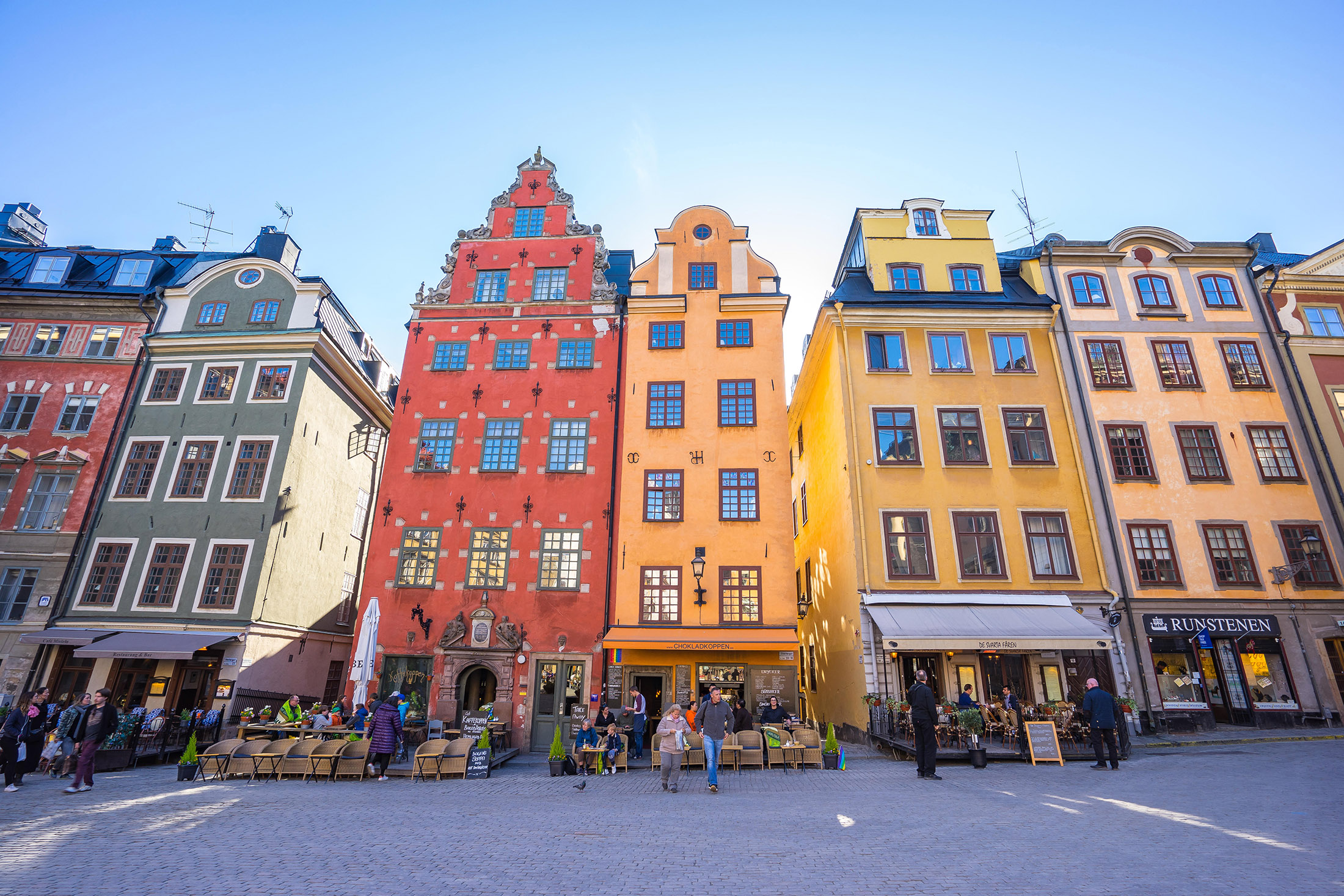 Pre-Tour
Flight + Tour Combo Only
2022 Pre-Tour Extension - Stockholm
One night at the Hotel Skeppsholmen
Airport car service for arrival
Daily breakfast
City information
1 Night From $298
per person, double occupancy

Single Supplement: From $248
All you have to do is get to the airport. On our Flight + Tour Combos, we'll take care of the rest, handling all the logistics, so you can travel with peace of mind. Spend your first night aloft and arrive refreshed for an unforgettable trip.
Start off your first day in Stockholm right by having a Country Walkers representative greet you at the airport. A complimentary car service will whisk you to your hotel. From your centrally located hotel, you are perfectly positioned to explore this charming city at your leisure.
| What's Included | Flight + Tour Combo | Tour Only |
| --- | --- | --- |
| Exceptional boutique accommodations | | |
| 14 on-tour meals: 7 breakfasts, 4 lunches, 3 dinners | | |
| Local guides with you throughout tour | | |
| Local wine and/or beer with dinner | | |
| Entrance fees and special events as noted in the itinerary | | |
| Travel assistance available 24/7 provided by Allianz Global Assistance | | |
| Telescopic walking sticks provided on tour | | |
| Roundtrip airfare | | |
| One extra night in Stockholm, Sweden and one extra night in Helsinki, Finland | | |
| Airport car service for arrival & departure | | |
| Airport car service for arrival & departure | | |
| Business-class upgrades available | | |
| 7-day/6-night Sweden & Finland: Stockholm to Helsinki guided walking tour | | |

Stockholm and Helsinki were fantastic to visit, but too much time was spent on city tours and not enough time spent in the wonderful countryside. The few days in the country were fantastic. CW should alter this trip to more outside the city in the true countryside. Once you've visited a big city, they all blend into the same. The day in Finland at the National Park was the highlight of this trip. CW should find more days like this to add to the itinerary and remove more of the days spent walking around the city. Fine dining at the…
Sweden & Finland: Stockholm to Helsinki
This was an introduction to parts of Scandinavia with easy city and countryside walking tours. History, environment, and local foods were emphasized. Great group of people!
Sweden & Finland: Stockholm to Helsinki
Expert Local Guides
Experience your destination like an insider with people who call it home.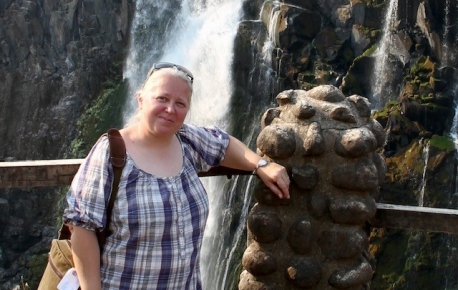 Susanna Ahokas
A lifelong native of Helsinki, Susanna has been been leading tours in the region since the early 1990's. With multiple certifications for guiding in the city and Suomenlinna fortress, her knowledge of the region is unmatched. She loves introducing travelers to the cuisine of her home country, highlighting the best vistas for nature photographers, and revealing the hidden beauty of her country's nature reserves. Most of all, however, she enjoys staying attuned to the wishes and needs of all her guests.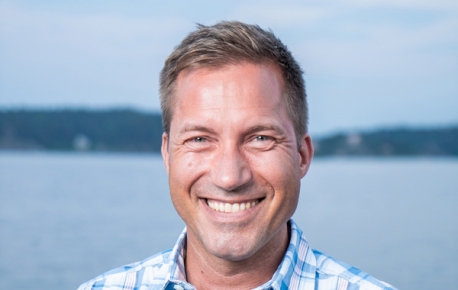 Lars Bjorkman
Lars Bjorkman is a native Swede who speaks five languages and has a varied background having worked in various capacities from bookkeeping to marketing and sales. Each of his roles were related to tourism and involved all areas of the world, including Greece, Ireland, the UK, Thailand, Australia, New Zealand, Canada, and the US. An Authorized Guide in Stockholm since 2016, Lars' goal is to travel and meet new people for both work and pleasure. Also a ranger-trained safari guide in Eastern and Southern Africa, he is happy to be back home introducing guests to his beloved Sweden. Lars also enjoys running, reading a good book, and spending time with friends and family over a nice meal and a glass of wine.
Please note that only one of your Stockholm-based guides will accompany you throughout the entire tour while you will be joined by local Finnish guides during your time in Helsinki.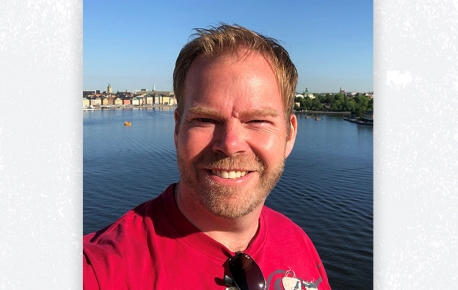 Tobias Ornrud
Tobias Örnrud refers to himself as a 'big, Swedish Viking" and is proud to be a professional guide in what he considers the most beautiful city in the world-Stockholm! Also lucky enough to lead groups in Africa and Australia, he finds exploring the world a "fantastic privilege". If he wasn't so happy being a guide, Tobias would take a turn at being a gardener or perhaps an environmental educator, as he makes it a goal in life to teach people how live more sustainably.
Please note that only one of your Stockholm-based guides will accompany you throughout the entire tour while you will be joined by local Finnish guides during your time in Helsinki.
Be the First to Get News & Special Offers
Click and hold to Zoom