France: Normandy & Brittany
7 Days
Starting From
$5,148
10 Days
Starting From
$6,198
Favorite
See What's Included
From Omaha Beach to Mont St. Michel: all of northern France's timeless hits on one great Channel.
As you step onto the causeway, the Benedictine monastery of Mont St. Michel rises like a pyramid from the sand flats ahead, its steeple piercing the midday sky. So continues the lineup of iconic sights this Normandy and Brittany walking tour along France's spectacular north coast. One day, you're wandering Étretat's seaside bluffs, taking in the spectacular rock arches straight out of a Monet painting. The next, your guide is bringing World War II history alive on the sands of Omaha Beach. Along the way, decadent picnics featuring local cheeses, pastries, and cider, as well as meals in out-of-the-way restaurants, showcase the breadth of Norman and Breton cuisine. A walk across tidal flats leads to hidden nesting grounds for egrets, ducks, and marine seagulls. Best of all: you're exploring with warm and welcoming locals who call this exceptional region home.
Highlights
Marvel at the timeless artistry of the Bayeux Tapestry—a 230-foot medieval embroidery illustrating the Norman conquest of England in 1066.
Stay in the historical departure ports of French explorers Samuel de Champlain and Jacques Cartier.
Explore the island monastery of Mont St. Michel, a UNESCO World Heritage site set in the postcard-perfect landscape of Northern France.
Savor France's delectable cuisine in stunning coastal settings, trying fresh oysters, locally caught seafood, and creamy handmade cheeses paired with delightful local wines.
Walk scenic coastal landscapes immortalized by French Impressionists and important D-Day beaches where World War II history was made.
On all Guided Adventures you can count on...
Expert local guides to introduce you to the best of your destination
Off-the-beaten-path places you'd never find on your own
Delicious multi-course meals—a majority are included
A maximum of 18 fun-loving fellow travelers to share the journey
Gracious accommodations that are a clean, comfortable home away from home
Experts to handle all the details
Flight + Tour Combos include plane tickets, airport shuttles, and pre- and post-tour accommodations
Hôtel Splendid Étoile
Set in a perfect location in the 17th arrondissement, literally steps away from the Arc de Triomphe, the Hôtel Splendid Étoile offers classic décor and four-star comfort in a quintessentially Parisian 19th-century building. Tastefully decorated guest rooms are air conditioned from mid-April to mid-October. An elegant, wood-paneled bar and fine-dining restaurant are on site. The Champs Élysées, major subway lines, and other Paris sites are within easy walking distance.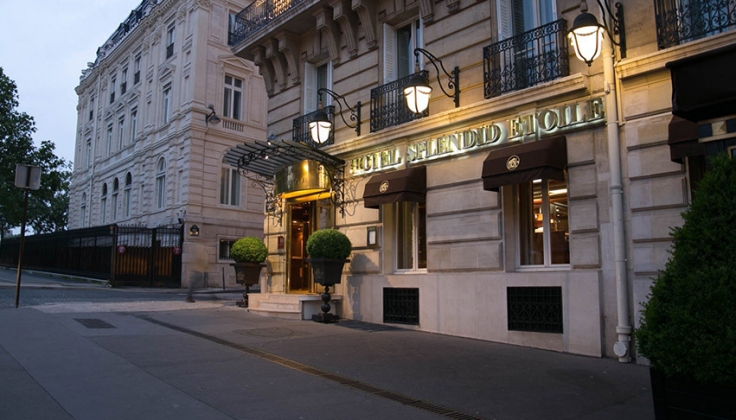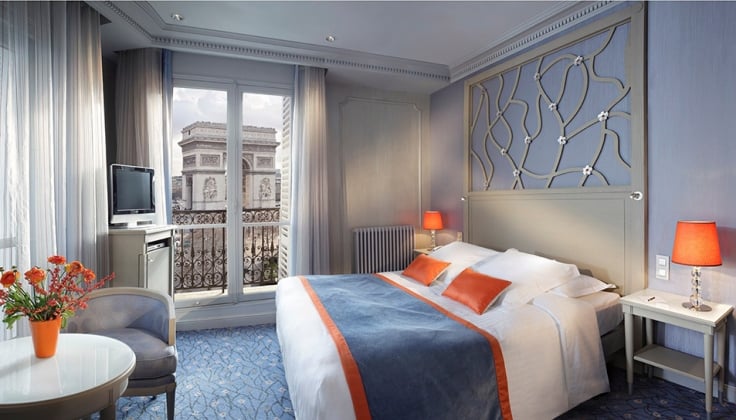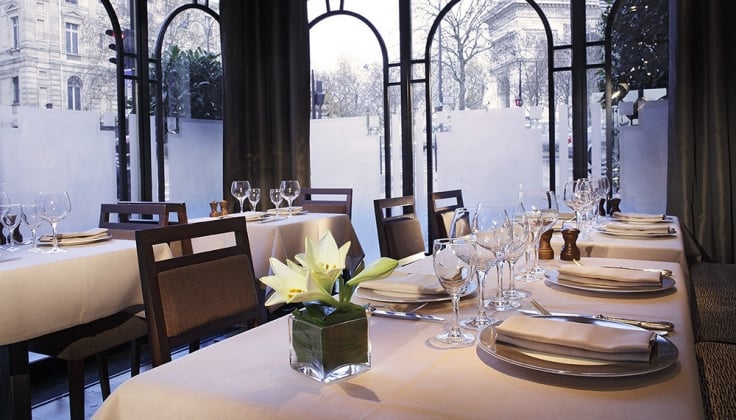 Les Maisons de Léa
This charming hotel in the heart of Honfleur, just opposite Saint Catherine's church, is a restored complex made up of a salt warehouse and three 16th-century houses. It features plush, individually decorated, non-airconditioned rooms and inviting common areas with warm colors and antiques. On-site amenities include a gourmet restaurant and a hammam-type steam room.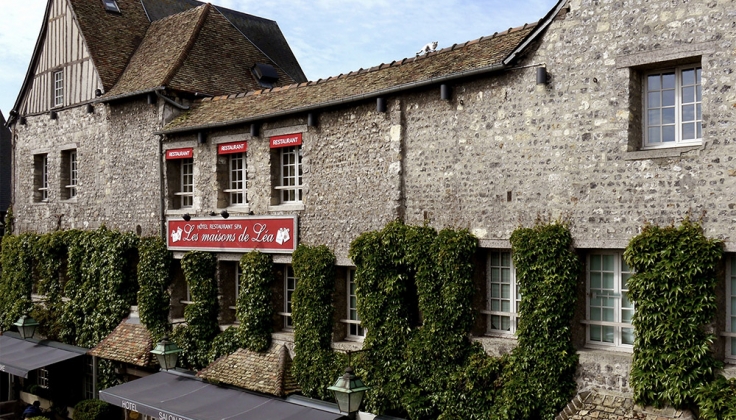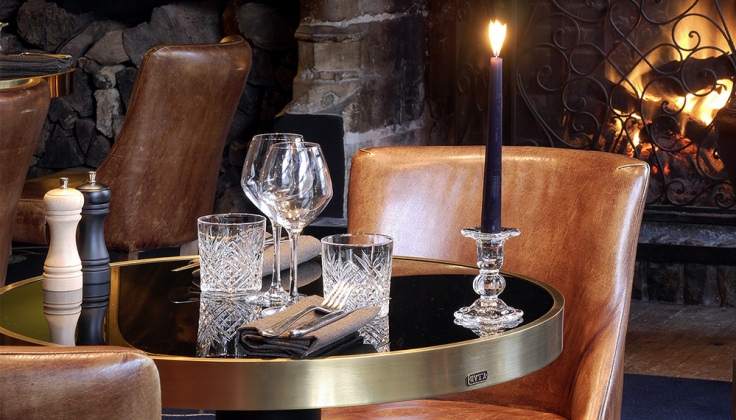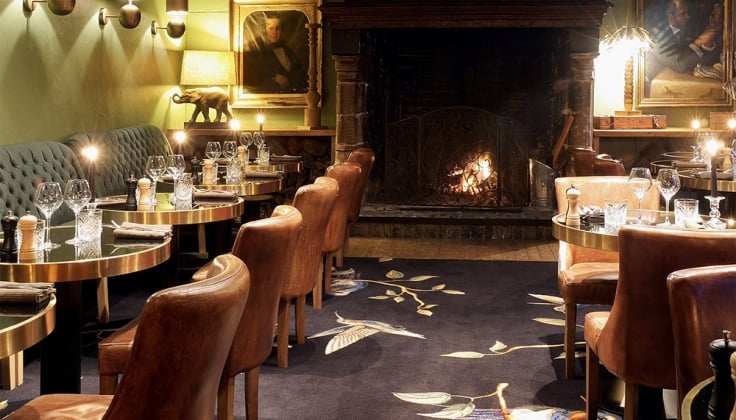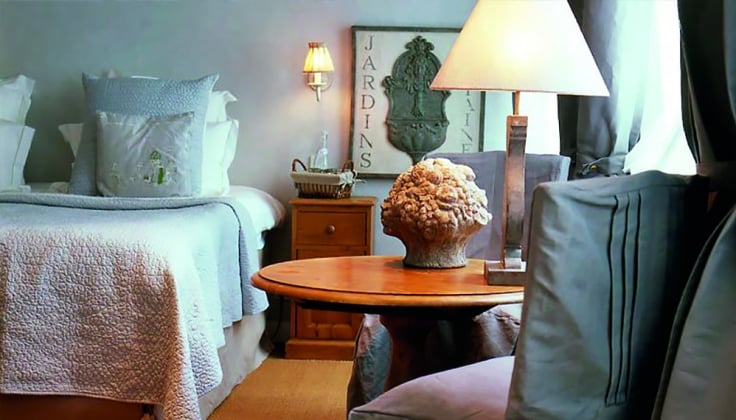 Hôtel-Restaurant les Ormes
An intimate, family-run hotel on the waterfront in the small harbor town of Barneville-Carteret, the Hôtel-Restaurant les Ormes has light-filled guestrooms, individually decorated with warm furnishings and fabrics (rooms are naturally cooled without air conditioning). A welcoming lounge, luxuriant terrace garden, bar, and fine-dining restaurant are on site, and the quaint town center and waterfront are just steps away.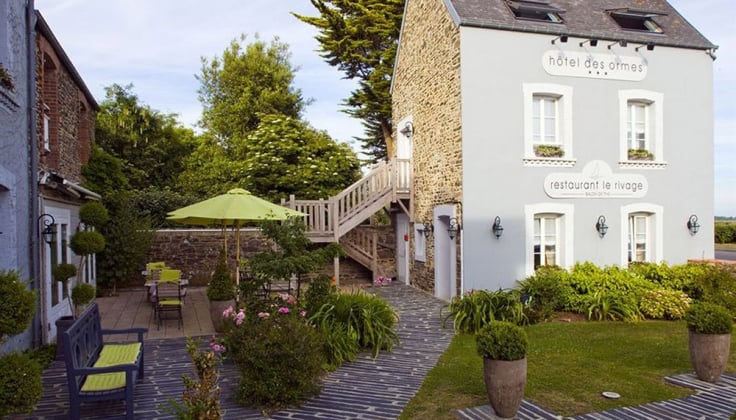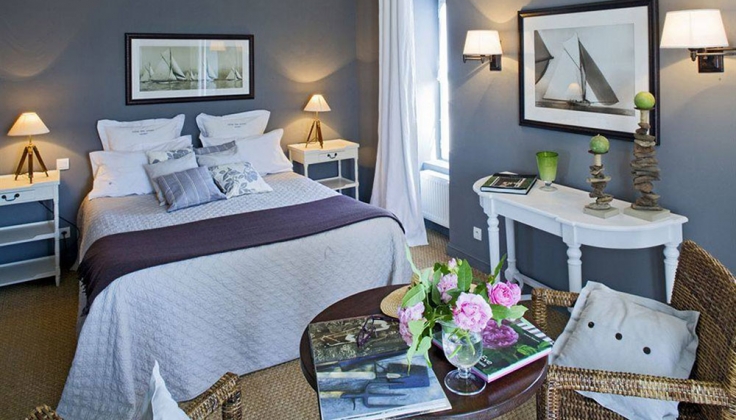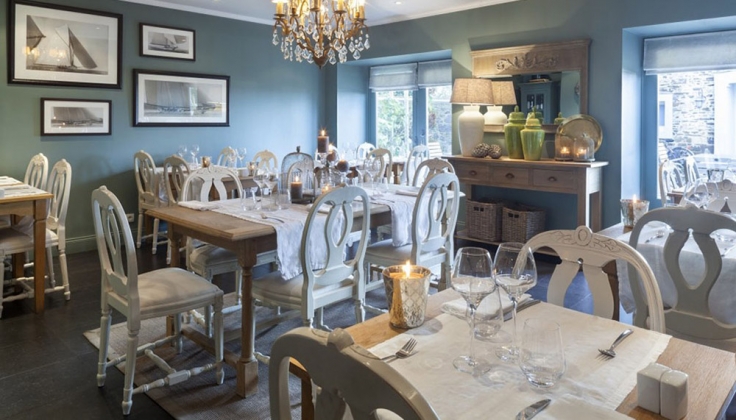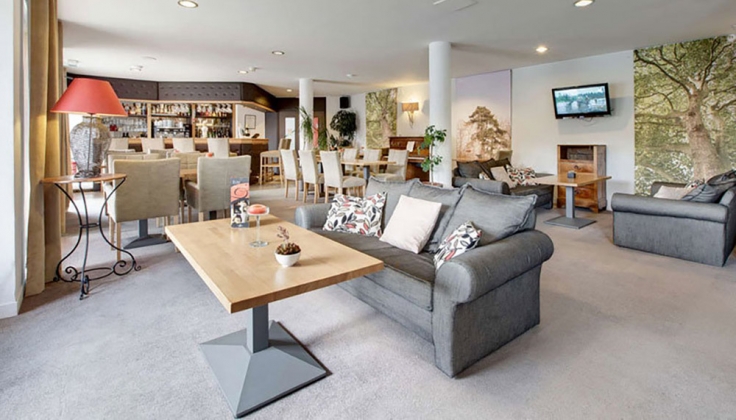 Hôtel Le Nouveau Monde
This stylish and welcoming 4-star hotel on the oceanfront promenade of Saint Malo has plush, light-filled guest rooms in soft tones with high-quality fabrics throughout. The hotel's décor is tastefully inspired by the city's seafaring history. On site are a fine-dining, sea-view restaurant, bar and tea room, pool, spa with two treatment rooms (available upon request), pool with underwater jets, steam room, and solarium.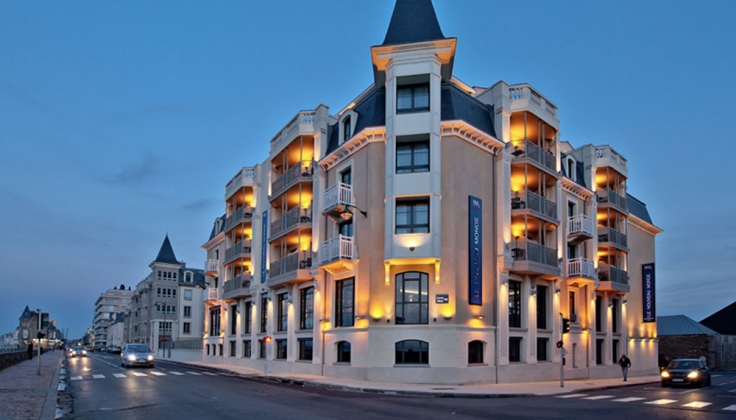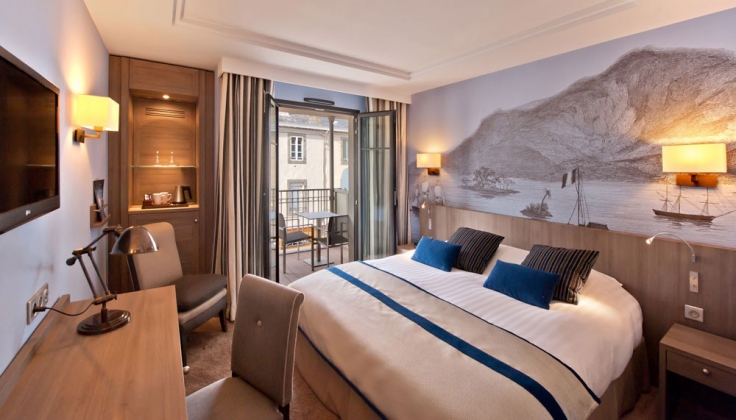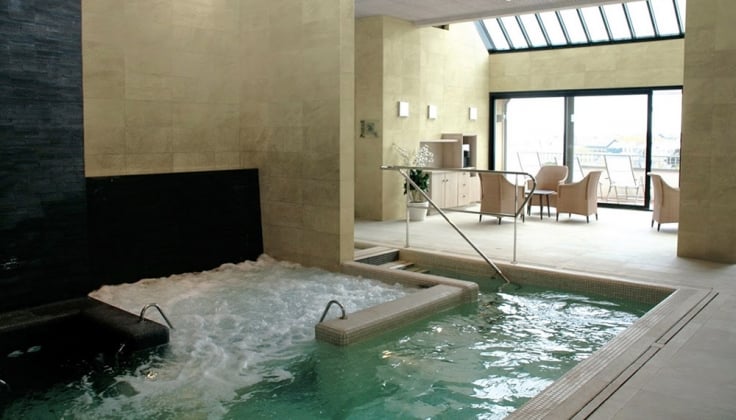 Linger Longer with a Tour Extension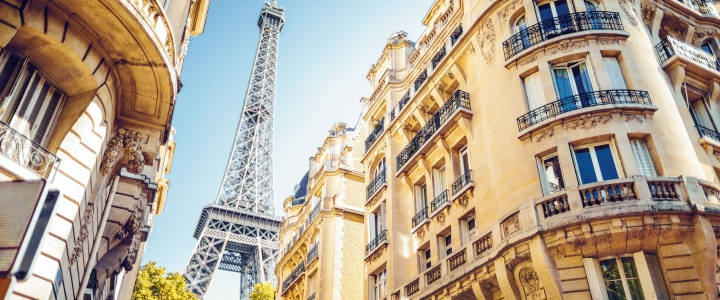 Post-Tour
Flight + Tour Combo Only
2023 Post-Tour Extension - Paris
Two nights at the Hôtel Splendid Étoile
Airport car service for departure
Daily breakfast
City information
2 Nights From $445
per person, double occupancy

Single Supplement: From $395
After a delicious included breakfast at your hotel, you are free to explore on your own, using our included city information packet to guide your discoveries.
Included Meals: Breakfast
After a delicious included breakfast at your hotel, you are free to explore on your own, using our included city information packet to guide your discoveries.
Included Meals: Breakfast
After your included breakfast this morning, complimentary transportation is provided to Charles de Gaulle International Airport based on your departure time.
Included Meals: Breakfast
| What's Included | Flight + Tour Combo | Tour Only |
| --- | --- | --- |
| Exceptional boutique accommodations | | |
| 15 on-tour meals: 6 breakfasts, 6 lunches, 3 dinners | | |
| Local guides with you throughout tour | | |
| Local wine and/or beer with dinner | | |
| Entrance fees and special events as noted in the itinerary | | |
| Telescopic walking sticks provided on tour | | |
| Roundtrip airfare | | |
| Two extra nights in Paris | | |
| Airport car service for arrival and departure | | |
| Pre- and post-tour breakfasts | | |
| Business-class upgrades available | | |

WE HAD A NICE AMOUNT OF FREE TIME AND GUIDED TIME WITH 2 WONDERFUL GUIDES.
France: Normandy & Brittany
This is a wonderful walk, with many beautiful sights along the Normandy coast. The two guides are outstanding, with each one having different areas of expertise. There were a couple of long walk days, but there was plenty of variety in terms of the type of path, sights to see, etc. The D-Day site visit is an extraordinary window into the scale and consequences of the invasion and we saw many other signs along the coast of the long German occupation. Mont St. Michel and the Bayeux tapestry are essential. We all agreed that the Tapestry was especially fascinating. The…
France: Normandy & Brittany
Expert Local Guides
Experience your destination like an insider with people who call it home.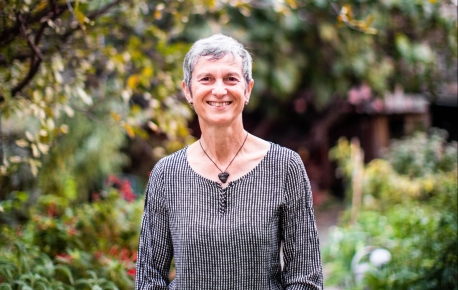 Vero Marget
Born in Beauvais, north of Paris, Veronique Marget grew up spending a good deal of time on the coast, where her grandparents had a house on the cliffs of Normandy. Now living in Provence, Veronique has never tired of the many beautiful regions of France, so many known for their strong and unique culture and customs. Some of Vero's many interests include knitting, sewing, gardening, calligraphy, ballet, bookbinding, and cooking for friends and family.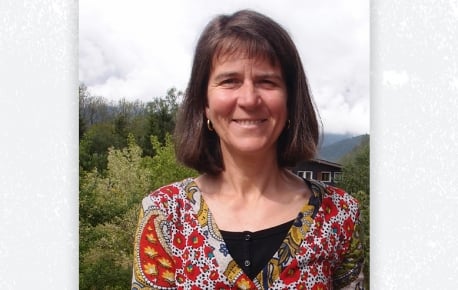 Corinne Jouin
Born in Rouen, Corinne Jouin has been working as a guide since 1994, including being certified as a hiking guide in the Chamonix Valley. In addition to fulfilling her career goal of working in the outdoors, she has traveled and lived abroad for part of her life, and especially enjoys returning to her roots to visit her family in Normandy & Brittany, where she boats along the Baie de Somme, bikes along the coast of Brittany, and hikes in Arromanches Bay with her husband and children. Originally trained as a graphic designer, she applies her creativity to the Swiss folk art of silhouette paper cutting, and also enjoys exploring the Alps and visiting historical sites throughout France with her family.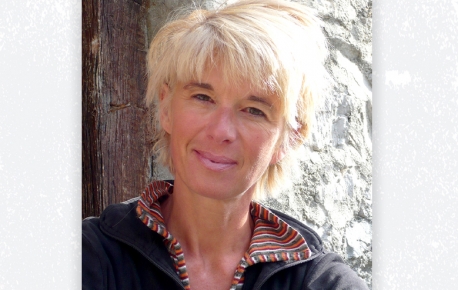 Claire Thioliere
A native of Chamonix, Claire Thiolière spent months during her youth vacationing in Normandy thanks to her parents' passion for the local history of Honfleur, Mont Saint-Michel, and the Cotentin Peninsula. She also traveled extensively in her youth throughout Africa before returning to France where she received a Master's degree in Geography and Geomorphology. She is a certified guide who has been leading people throughout the Alps for more than 25 years and has also led groups along the Norman coast when not sailing that same coast herself! An avid hiker and skier, Claire's enthusiasm extends to the impressionist painters whose artistic movement was born in Le Havre, as well as French literature, architecture, and gastronomy.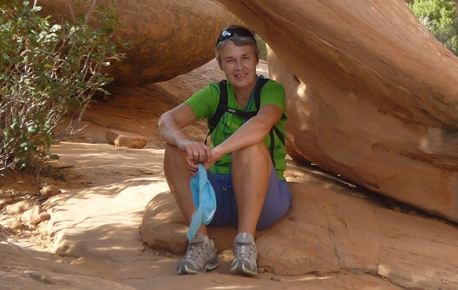 Sophie Josse
Born and raised between Brittany and the Loire Valley. Sophie Josse attended university in Angers where she studied languages. With a goal of seeing the world, she has spent her adult life working in the travel industry in various capacities, including as a guide to English-speaking guests from around the world! When not leading trips, Sophie enjoys running, biking, and skiing with her husband.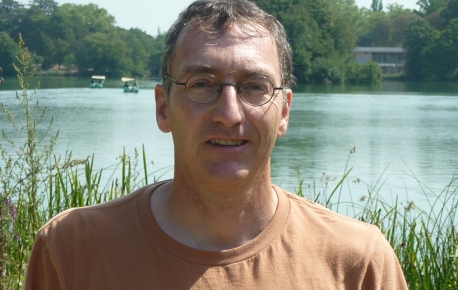 Bruno Latulippe
Bruno Latulippe grew up in Canada and travelled the world after earning a degree in marketing and before settling down in France and marrying his wife, Sophie Josse, a fellow guide and native of Brittany. With over 20 years' experience working in tourism, Bruno loves sharing his passion for history and culture with guests from around the world. When not on tour, you can usually find Bruno catching up on his reading, skiing, or riding his bike through the French countryside (with Sophie, of course!).
Be the First to Get News & Special Offers
100 other people have recently viewed this tour!
Click and hold to Zoom