Discover Spain
The graceful terrain, sprawling vineyards, and sleepy whitewashed villages of Spain offer travelers here some of the most pleasurable walking experiences in all of Europe. At once breathtaking, mysterious and wholly engaging, your walking tour of Spain will guide you across quiet farm country, through green and golden grasslands and past of fields of sunflowers that stretch to the horizon.
The unspoiled fields and emerald green hillsides add a shimmering sheen to the Basque country, where you can stroll through the vast olive groves that yield ingredients utilized in the region's wonderful cuisine. Sample quintessential dishes like bacalao a la bizkanina—salt cod gently sautéed in olive oil and dressed with a sauce of red choricero peppers, or marmitako—the gently spicy stew made from local potatoes and tomatoes, often served with fresh tuna from the nearby Cantabrian Sea.
Spain's cities offer up their own pageantry, a rich blend of mosque-cathedrals and palaces, lively tapas bars, and raucous flamenco halls where the country's unparalleled culture of hospitality is always palpable.

Country Highlights
Follow in the footsteps of pilgrims along the Camino de Santiago.

Sample the succulent flavors of small-plate tapas at a typical tapas bar.

Explore the medieval roads, bucolic farmlands, and centuries-old monasteries of Basque country.

Sip red

Rioja

or white

Txakoli

wine after a rewarding day of walking.

Experience Authentic Flamenco
In southern Spanish cities like Granada and Seville, you're more than likely to witness a heartfelt outburst of flamenco in a bar or public square. Southern Spain's proud musical tradition is recognizable by the sound of clapping hands, melancholy singing and the vocal encouragement of those fortunate to be gathered for the moment of magic.

Visit a Rioja Winery
Explore La Rioja, one of Spain's most famous winemaking regions, where the vintage is less than a drink and more of a shared culture. Here the use of handmade oak barrels a centuries-old aging process help to bring a distinct vanilla flavors to Rioja's range of wine selections.

Camino de Santiago de Compostela
Follow El Camino de Santiago—one of the most important Christian pilgrimage routes during the Middle Ages—a beautiful hiking experience that remains popular today for pilgrims and secular travelers. The trail follows earlier Roman trade routes, and traverses mountains, fields and ancient villages before concluding in the Spanish city of Santiago de Compostela in Galicia.
Featured Walking & Hiking Tours in Spain
Expert Local Guides
Experience your destination like an insider with people who call it home.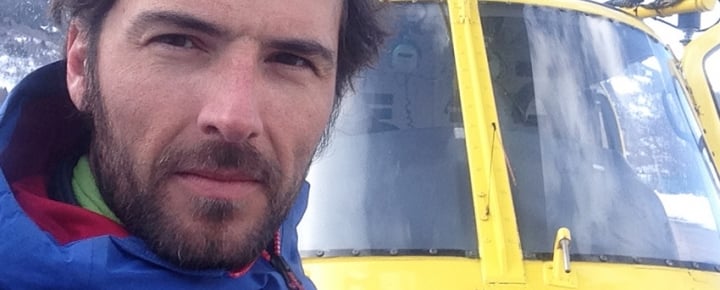 Jaime Lahoz
Born in Madrid, Jaime Lahoz went from working in the cabin crew for Iberia Airlines to beginning a new life as a ski instructor and mountain guide in the Pyrenees and Picos de Europa Mountains of his native Spain. In 2004, his passion for photography turned into his profession, working his way from freelancer to staff photographer to editor of Snowplanet. Searching for subjects to shoot, he has traveled extensively throughout Canada and the United States, Argentina, Japan, Turkey, Switzerland, Austria, Sweden, France and, of course, Spain! Jaime was awarded Best Snow Photographer of the Year in 2014 and soon began working as a filmmaker. Besides photography and outdoor adventure, Jaime enjoys playing the guitar.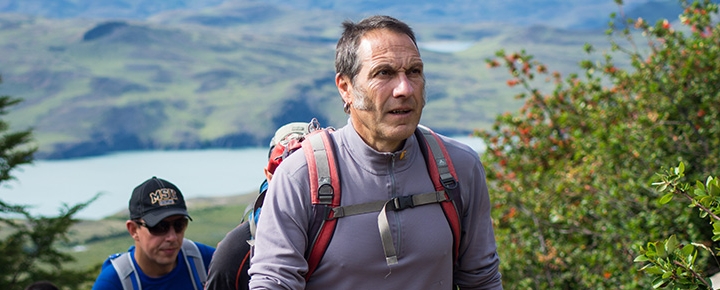 Xabier Etxarri
Xabier Etxarri, or Xabi as he's known (pronounced 'shabby'), hails from Navarra, in the Basque Country and is a true Renaissance man. Originally a science teacher and physicist with a specialization in astrophysics, he decided to leave it all behind and travel to southern Chile where he unlocked his passion for poetry, writing over 14 volumes since! He soon became a fully-licensed trekking guide with a particular interest in nature and the natural sciences. His passion for the mountains of his native Pyrenees remains undiminished and he now splits his time between Patagonia and Spain. What Xabi brings to this journey is an intimate knowledge of the local wines and the flora of northern Spain.    
Top Romantic Walking and Hiking Tours
Looking to go beyond flowers and chocolate? Give your love the gift of travel! Whether you're celebrating an anniversary, planning a second honeymoon, or simply hoping to get away with...
Read Story
Our Favorite Foodie Experiences
Have you always wanted to learn how to make perfect pasta from scratch? Do you wonder about the work that went into your favorite bottle of red wine? Experience your...
Read Story
The Best Low-Impact Tours That Are Easy on the Legs
Many passionate hikers are looking for walks that will send their spirits soaring without leaving their feet (or ankles, or knees) sore. Something free of uneven terrain, loose gravel, or...
Read Story
Photos From Our Travelers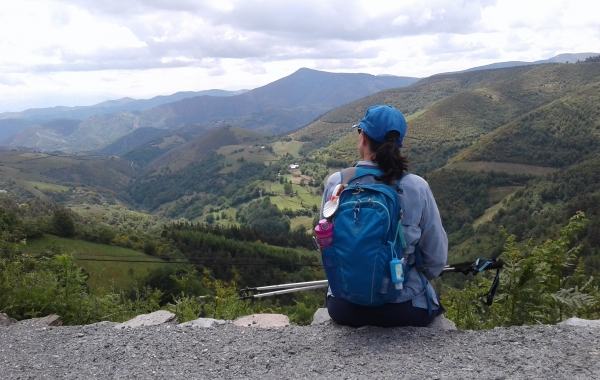 Spain: Classic Camino de Santiago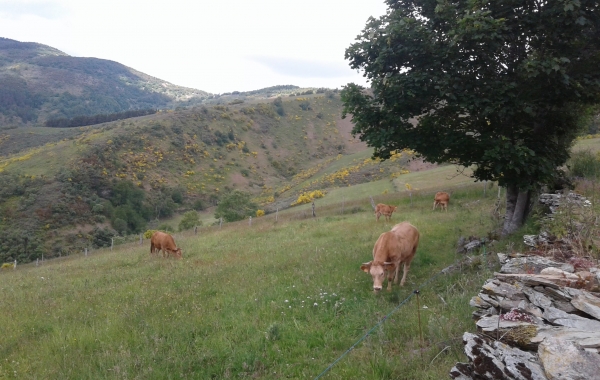 Spain: Classic Camino de Santiago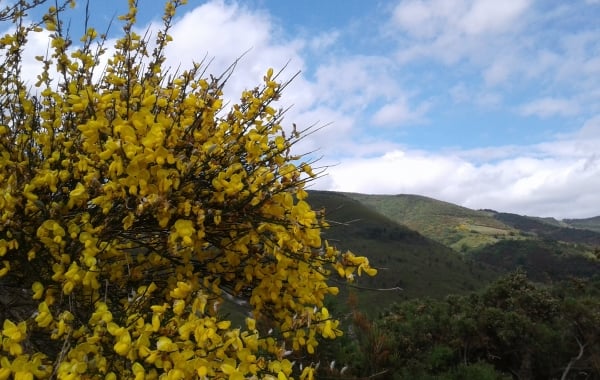 Spain: Classic Camino de Santiago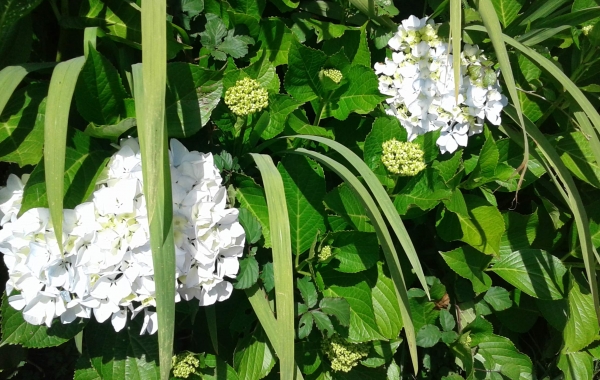 Spain: Classic Camino de Santiago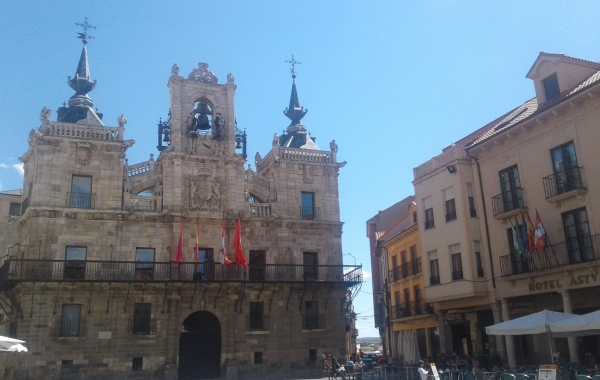 Spain: Classic Camino de Santiago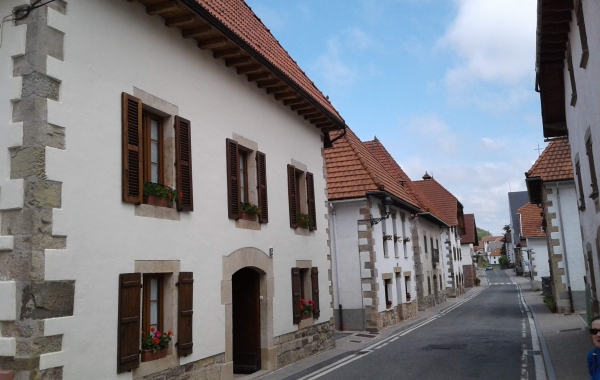 Spain: Classic Camino de Santiago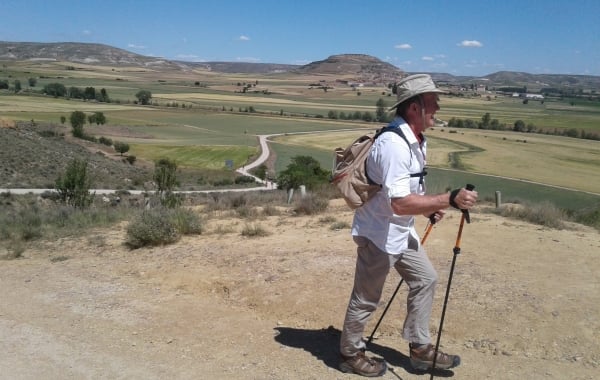 Spain: Classic Camino de Santiago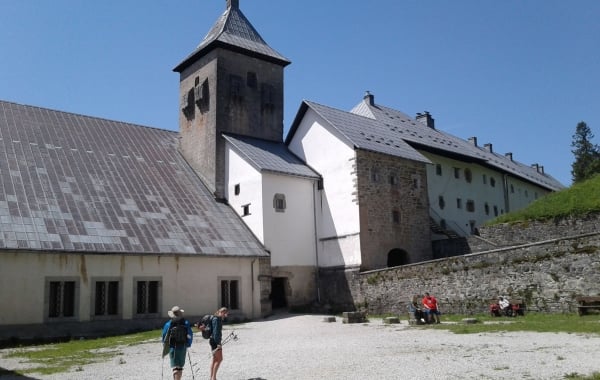 Spain: Classic Camino de Santiago
Speak with a Tour Consultant
Have questions? We're here to answer them.
800.234.6900
Mon-Fri 8:30 a.m. to 6:30 p.m. ET
Be the First to Get News & Special Offers