Discover France
From beautiful cities graced with gothic cathedrals and galleries of legendary art to quaint Alpine villages in the shadow of Mont Blanc and the windswept seaside towns of Normandy, a walking tour of France connects you to the romance of everyday life in this iconic destination.
France is home to over 100,000 miles of accessible walking trails that grant you access to acres of fabled French wine country, stunning mountain views of the French Alps, and quiet evenings in the villages and towns of the Dordogne Valley.
Stroll through the valleys of Avignon among olive groves and fields of lavender curtained by quiet wooded hillsides. Enjoy a dinner at one of the region's famed restaurants, where dishes like confit foie gras and fresh roasted monkfish conclude with fresh macarons and ice cream.
Whether you're drinking in the beauty of the views that inspired Monet from the cliffs of Étretat, or discovering the medieval towns of Provence, a hiking tour reveals the best of la belle France.

Country Highlights
Revel in our version of a Tour de Mont Blanc, on trails that skirt Western Europe's highest peak.

Sample the full gamut of the region's famed wines, from Burgundy to Châteauneuf-du-Pape.

Behold the soaring white cliffs and sweeping beaches of Normandy and Brittany.

Immerse yourself in the timeless charm of village

marchés

, brimming with fresh produce, honey, cheese, and more.

When the Tide Recedes
Cross the wet sands that lead to the tidal island of Mont St. Michel and its mesermisingly iconic pyramid-shaped monastery which has towered majestically over the bay where Normandy and Brittany merge since the sixth century.

Life's Rich Pageant
Locally grown produce and artisan baked breads are just part of the bounty piled high each morning at one of innumerable village marchés—open air markets across France. From the obligatory mussels to a rainbow of freshly cut flowers, rejoice in a culinary and cultural tradition that has lasted for centuries.

Soar Above the French Alps
Chamonix Valley, home to Mont Blanc, the summit of the French Alps, is served by a vast network of cable cars and gondolas which allow access to incredible skiing in winter and superbly maintained hiking trails in summer, each of which offer breathtaking panoramic views.
Our Walking & Hiking Tours in France
Expert Local Guides
Experience your destination like an insider with people who call it home.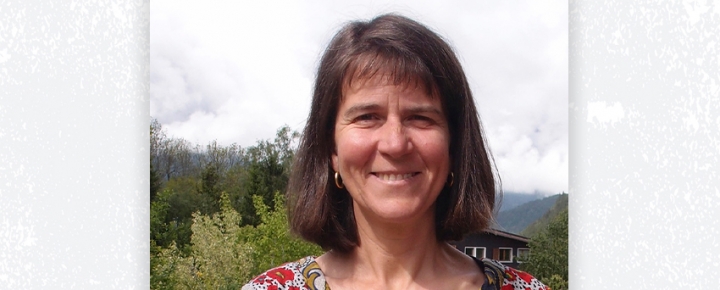 Corinne Jouin
Born in Rouen, Corinne Jouin has been working as a guide since 1994, including being certified as a hiking guide in the Chamonix Valley. In addition to fulfilling her career goal of working in the outdoors, she has traveled and lived abroad for part of her life, and especially enjoys returning to her roots to visit her family in Normandy & Brittany, where she boats along the Baie de Somme, bikes along the coast of Brittany, and hikes in Arromanches Bay with her husband and children. Originally trained as a graphic designer, she applies her creativity to the Swiss folk art of silhouette paper cutting, and also enjoys exploring the Alps and visiting historical sites throughout France with her family.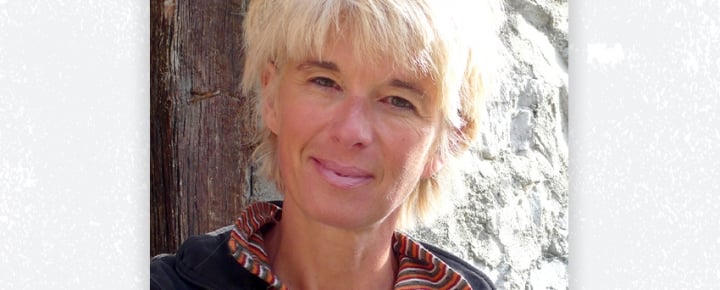 Claire Thioliere
A native of Chamonix, Claire Thiolière spent months during her youth vacationing in Normandy thanks to her parents' passion for the local history of Honfleur, Mont Saint-Michel, and the Cotentin Peninsula. She also traveled extensively in her youth throughout Africa before returning to France where she received a Master's degree in Geography and Geomorphology. She is a certified guide who has been leading people throughout the Alps for more than 25 years and has also led groups along the Norman coast when not sailing that same coast herself! An avid hiker and skier, Claire's enthusiasm extends to the impressionist painters whose artistic movement was born in Le Havre, as well as French literature, architecture, and gastronomy.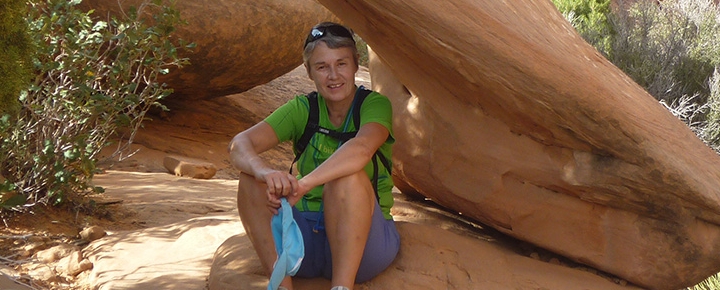 Sophie Josse
Born and raised between Brittany and the Loire Valley. Sophie Josse attended university in Angers where she studied languages. With a goal of seeing the world, she has spent her adult life working in the travel industry in various capacities, including as a guide to English-speaking guests from around the world! When not leading trips, Sophie enjoys running, biking, and skiing with her husband.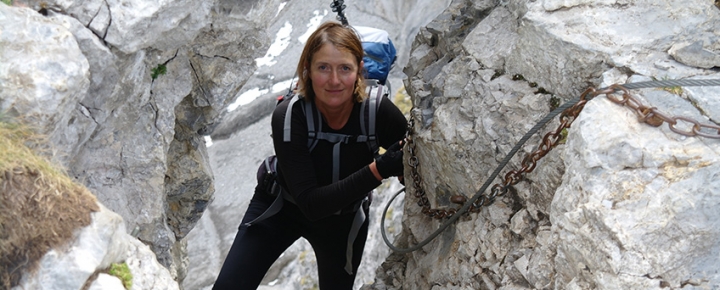 Patricia Corbiller
Making her home in Chamonix for over 30 years, Patricia Corbiller is a certified hiking guide in the region as well as a ski instructor. Walking and nature are her dual passions, which she is inspired to share with visitors to the Chamonix Valley. In her free time, she enjoys discovering trails in the mountains around the globe.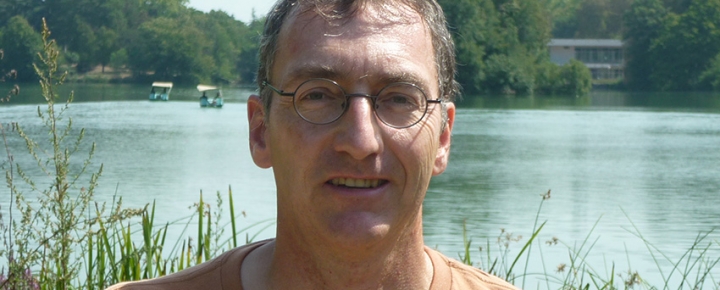 Bruno Latulippe
Bruno Latulippe grew up in Canada and travelled the world after earning a degree in marketing and before settling down in France and marrying his wife, Sophie Josse, a fellow guide and native of Brittany. With over 20 years' experience working in tourism, Bruno loves sharing his passion for history and culture with guests from around the world. When not on tour, you can usually find Bruno catching up on his reading, skiing, or riding his bike through the French countryside (with Sophie, of course!).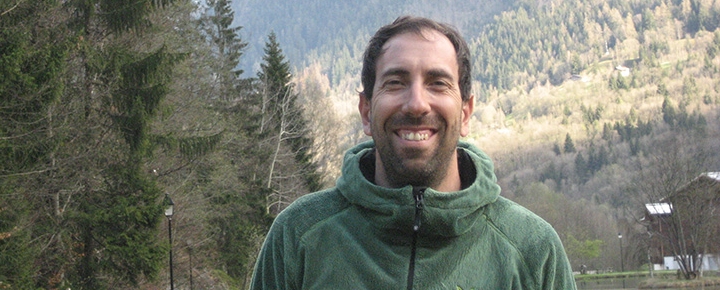 Javier Torrecilla
Based in Chamonix but originally from Spain, Javier Torrecilla made his first trek when he was just 6 months old and since then his love for the mountains has only grown! Eventually turning his passion into a career, Javier has been leading groups through the Pyrenees, the Alps, and Morocco's Atlas Mountains for over 10 years. When he's not guiding, you can find him hiking, climbing, skiing, or canyoning
Why This Boutique Hotel Offers Better Hospitality
In the south of France, Armelle Douru & Pierre Berranger embody that spirit of small inns—with a dash of Provençal style—at their lovingly tended Hôtel Sous les Figuiers just outside...
Read Story
Why Monet Fell in Love with Dolceacqua, Italy
Impressionist painter Claude Monet is renowned for his French subjects, from his water lilies at Giverny and the Rouen Cathedral to his many landscapes. But in 1884, it was Italy...
Read Story
Why Hiking Mont Blanc Is the Pinnacle of Achievement
The Mont Blanc mountain views aren't all this storied summit has to offer. In fact, there are many reasons it's considered the ultimate hiking destination. ...
Read Story
Photos From Our Travelers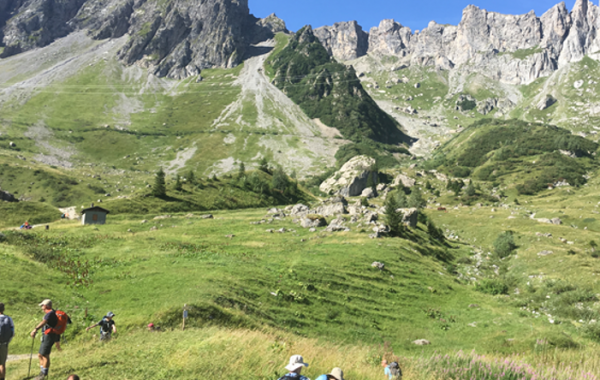 France, Italy & Switzerland: The Mont Blanc Circuit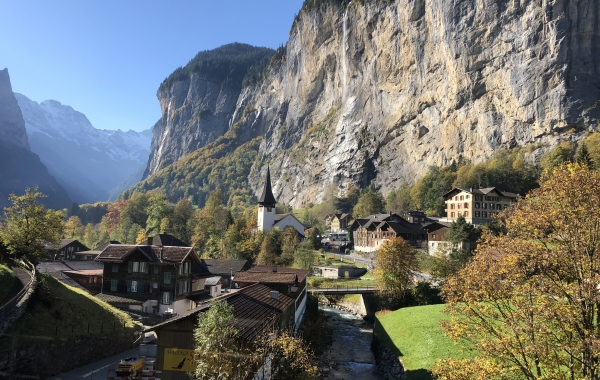 France, Italy & Switzerland: The Mont Blanc Circuit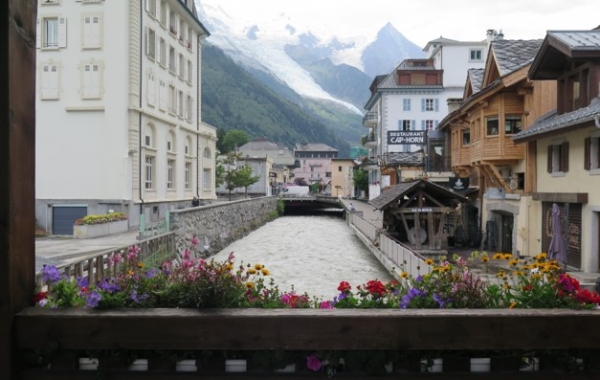 France, Italy & Switzerland: The Mont Blanc Circuit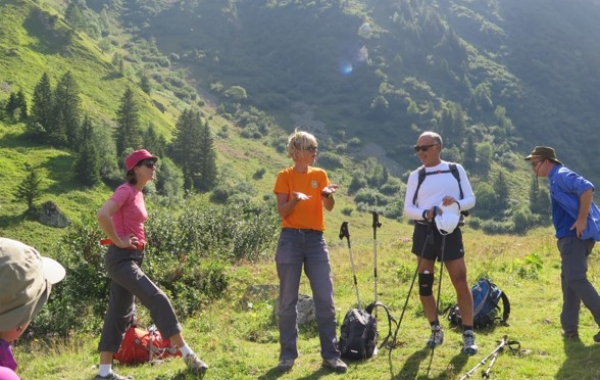 France, Italy & Switzerland: The Mont Blanc Circuit
Speak with a Tour Consultant
Have questions? We're here to answer them.
800.234.6900
Mon-Fri 8:30 a.m. to 6:30 p.m. ET
Be the First to Get News & Special Offers