In the Baltics' rural traditions, undiscovered history and modern outlook are an enticing blend.
Sea, sky, and sand: the universe is reduced to three elements as you survey the Bay of Amber and the 60-mile sweep of dunes at Curonian Spit. Whistling winds, waving grasses, and a boardwalk that leads to what feels like the world's edge—a landscape you never imagined. Then again, you're learning to expect the unexpected in Lithuania. Fascinating folk traditions and indelible sights fill each day's walk, from the legend-inspired woodcarvings on Witches' Hill to Trakai's red-sandstone island castle. Yesterday a farm-to-table lunch near a Bronze Age hillfort, today the chance to craft your own amulet from native amber at a local jeweler's gallery. Across the border, Latvia awaits: scenic wetlands, country palaces, and Saturday's chef-led tour through the converted zeppelin hangars of Riga's food market. When you're hiking in the Baltics, every step reveals new horizons.
Highlights
Take in sights straight out of the pages of a fairy-tale as you visit magnificent Baltic castles and grand, historic palaces, nestled in beautiful settings
Follow scenic trails into the national parks of Trakai, Curonian Spit, Žemaitija, Gauja, and Kemeri
Share a traditional lunch with a local family in their lakeside home
Pay a visit to an amber museum to learn about the traditions surrounding this treasured gem and craft your own keepsake in the workshop
Tour one of Europe's largest markets guided by a Latvian chef, sampling fresh bread, cheese, and more, treating your senses as you explore
On all Guided Adventures you can count on...
Expert local guides to introduce you to the best of your destination
Off-the-beaten-path places you'd never find on your own
Delicious multi-course meals—a majority are included
A maximum of 18 fun-loving fellow travelers to share the journey
Gracious accommodations that are a clean, comfortable home away from home
Experts to handle all the details
Flight + Tour Combos include plane tickets, airport shuttles, and pre- and post-tour accommodations
Hotel Pacai
The luxurious Hotel Pacai was once the most magnificent mansion in the Grand Duchy of Lithuania, the residence of the noble Pacai family and host to heads of state. In 2018, with the vision of local architects and designers, it was fully reimagined to reflect the Baroque grandeur of 17th-century Vilnius. Located at the heart of the Old Town on the main Didžioji Street, one of the city's oldest thoroughfares, you'll be steps away from boutique shops, restaurants and the historic buildings of Cathedral Square and the rest of the Old Town. Each air-conditioned room provides a seamless blend of local touches and urban sophistication.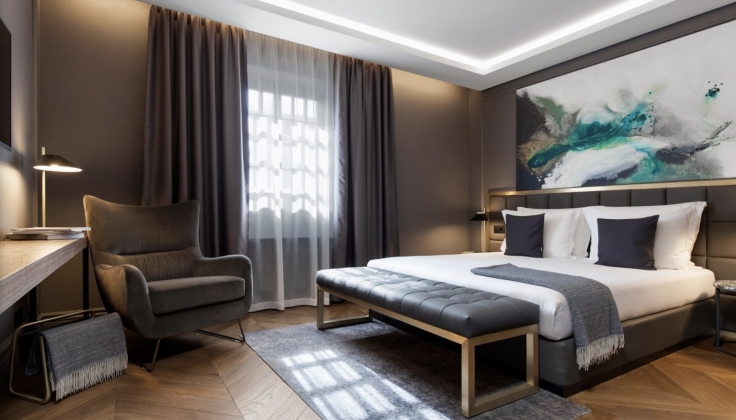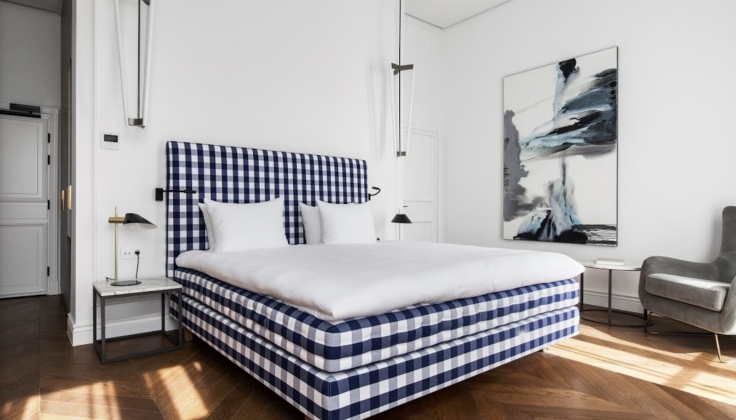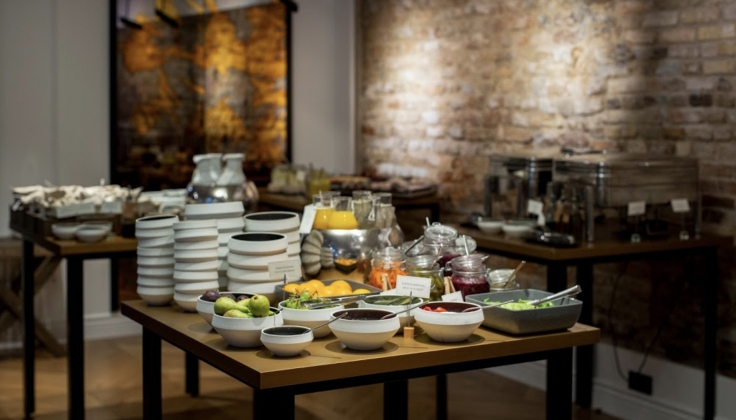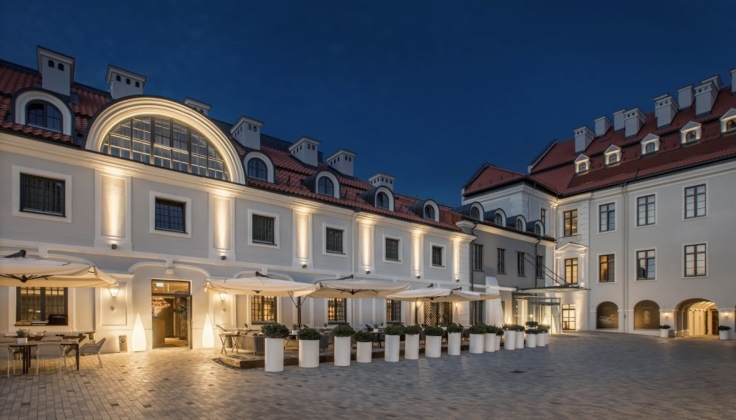 What's Included

Flight + Tour

Combo

Tour Only

Exceptional boutique accommodations
16 on-tour meals: 7 breakfasts, 4 lunches, 5 dinners
Local guides with you throughout tour
Local wine and/or beer with dinner
Entrance fees and special events as noted in the itinerary
Travel assistance available 24/7 provided by Allianz Global Assistance
Telescopic walking sticks provided on tour
Roundtrip airfare
One extra night in Vilnius and one extra night in Riga
Airport car service for arrival and departure
Pre- and post-tour breakfasts
Business-class upgrades available

No, you didn't go on this trip, but you SHOULD. What a delight! We had great hikes, delicious and different food, and the accommodations, in a word--- Spectacular. You have probably been to Greece or Tuscany and even got the T Shirt. Go to Lithuania and Latvia, you will LOVE this trip.
Latvia & Lithuania: Vilnius to Riga
Loved the Lithuania & Latvia tour! Fascinating history, interesting culture, and beautiful nature were all delivered by wonderful guides and a fabulous itinerary. One of the best tours ever!
Latvia & Lithuania: Vilnius to Riga
Expert Local Guides
Experience your destination like an insider with people who call it home.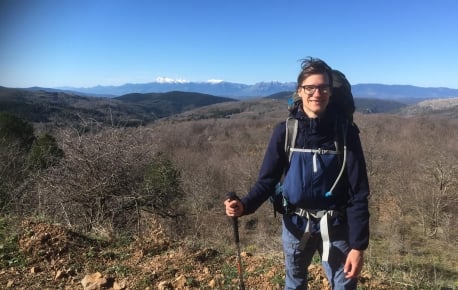 Valdis Ceics
Born in Riga, Latvia's cosmopolitan capital, Valdis is one of the most knowledgeable companions you could ask for as you explore stunning Latvian landscapes. He has been guiding visitors throughout his home country since 2015. A traveler himself, he's enjoyed backpacking and hiking in different parts of the world, but he is happiest on the familiar pathways of his native land that he knows so well. In addition to his enduring love of the natural world, Valdis is a history and culture buff and could spend hours sharing his in-depth knowledge about Latvia, from its bustling Hanseatic days to its 1991 independence.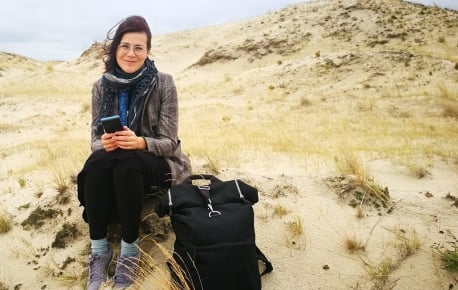 Kristina Sadauskiene
Though guiding is Kirstina's first passion, she wears many hats. Born in Northern Lithuania, she now lives in the seaport town of Klaipeda. Her degree in communications led her to the world of public relations for Lithuania's theater world. She writes about local culture and history and has written two books about two of her favorite towns: Klaipeda and Biržai. Needless to say, she brings her encyclopedic knowledge to her work as a guide. She has been guiding since 2014 and loves nothing more than sharing her country with curious travelers—and learning from them, too! In her spare time, Kristina enjoys reading, cycling, going on long walks, and spending as much time as she can outdoors.
Be the First to Get News & Special Offers
Click and hold to Zoom