Scotland: The Scottish Highlands & Cairngorms National Park
7 Days
Starting From
$4,895
10 Days
Starting From
$5,995
Favorite
See What's Included
Our spectacular Highlands tour showcases Scotland's astounding diversity, from river-cut valleys and open moors to serene lakes and soaring mountains.
Immerse yourself in the astounding diversity of Scotland's celebrated Highlands. Here, amid one of Europe's last great wildernesses and the stage for history's epic clan conflicts, you'll experience breathtaking beauty, rich culture, and sheer drama up close. From your refined accommodations in intimate, stone-clad villages, you'll walk the river valley of Speyside, hike the mountain setting of Cairngorms National Park, and follow the famous Great Glen Way to the legendary lakeside of Loch Ness. Along the way, traverse tranquil farmland, sylvan woodlands, a rare forest of birchwood and juniper, and the Highlands' famous moors. Medieval and baronial castles provide insight into the families that shaped this rugged region while whisky distilleries illuminate your grasp of Scotland's long-beloved amber spirit. This is a self-paced Highlands tour unlike any other!
Highlights
Walk amid an astounding diversity of Highland landscapes—green river-cut valleys, open moors, serene lakes, and soaring mountains cloaked in dense forests.
Visit the centuries-old castles of Balvenie and Braemar, once home to mighty kings and today testament to the endurance of Scottish clans.
Hike in a rare and magical forest of birchwood trees and juniper underbrush, a natural treasure.
Ascend the summit of Morrone for breathtaking panoramic views of the Cairngorms Mountains.
Follow the Great Glen Way as it traces the Caledonian Canal to the legendary Loch Ness.
Walk along the shores of legendary Loch Ness to Foyers Falls, a sight so stunning they inspired Robert Burns to write a poem about them.
Stop for tours and tastings at some of Scotland's most renowned whisky distilleries, including Glenfiddich in Dufftown, the "malt whisky capital of the world."
On all Self-Guided Adventures you can count on...
A local representative available 24/7
Detailed maps & route notes featuring turn-by-turn directions and places of interest
Delicious meals—many are included
Scheduled taxi transfers to bring you to and from each day's walks (excluding self-drive adventures)
Gracious accommodations that are a clean, comfortable home away from home
Experts to handle all the details, including moving your luggage between hotels while you're out exploring
Access to a Self-Guided Flight Concierge—ask our knowledgeable team to find flights that sync with your planned trip
Glenmoriston Townhouse Hotel
A short walk from the city center of Inverness, the Glenmoriston Townhouse Hotel is one of the most highly regarded in the capital of the Highlands. The 30-room hotel is perched on the River Ness on a tree-lined terrace, lending the luxury property an intimate feel. Rooms are handsomely designed with warm, wood furnishings and tartan touches. Fine dining ends your days at the Contrast Brasserie, where locally sourced ingredients elevate brilliant culinary preparations. And the stylish Piano Bar offers a selection of 260 malt whiskies and 50 gins.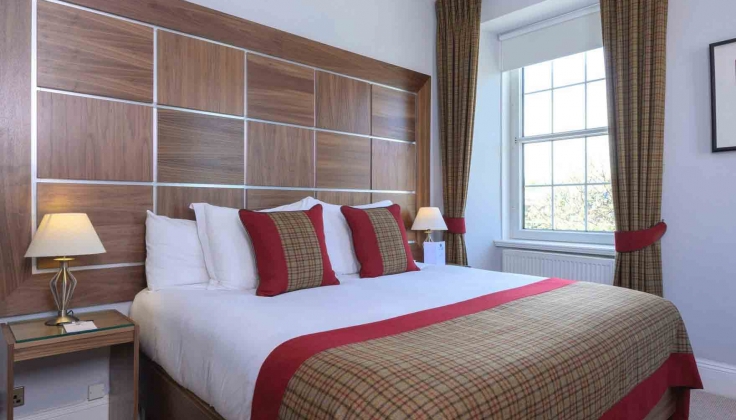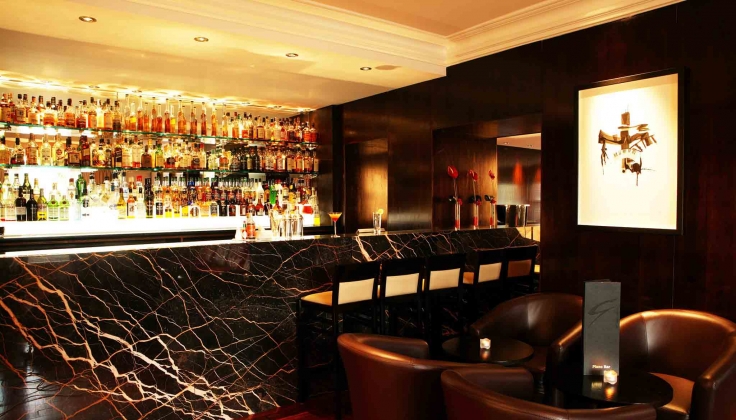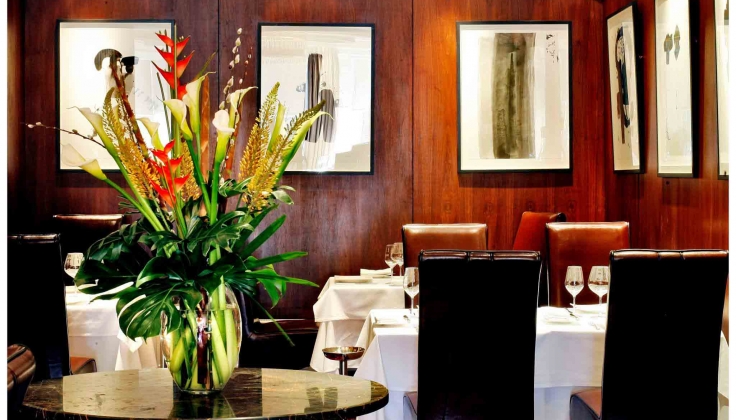 The Dowans Hotel
Stylish and cozy and built in 1888 in Scottish baronial style, the boutique Dowans Hotel is grand yet small, with only 16 rooms. Victorian charms are everywhere, yet this modern inn caters to a 21st-century clientele. Each room has its own character, designed with muted tones and soft splashes of color. In front, a manicured lawn looks over the Spey Valley, while an ornamental pond and fountain in back is watched over by the summit of Ben Rimmes. The '57 Restaurant (named for the parallel on which it sits from the equator) brings in venison from a local estate, fish from Portsoy, and lobster from Lossiemouth. And, of course, it boasts a whisky selection from some 500 distilleries in the Speyside region.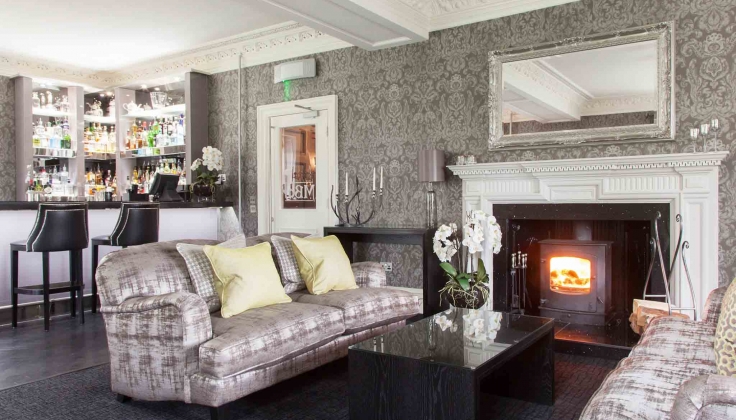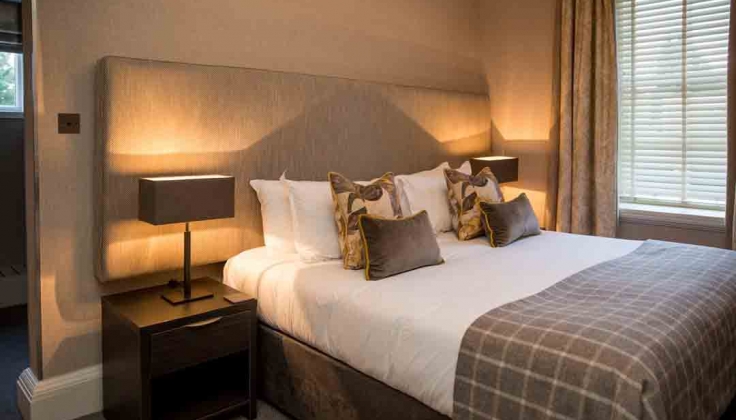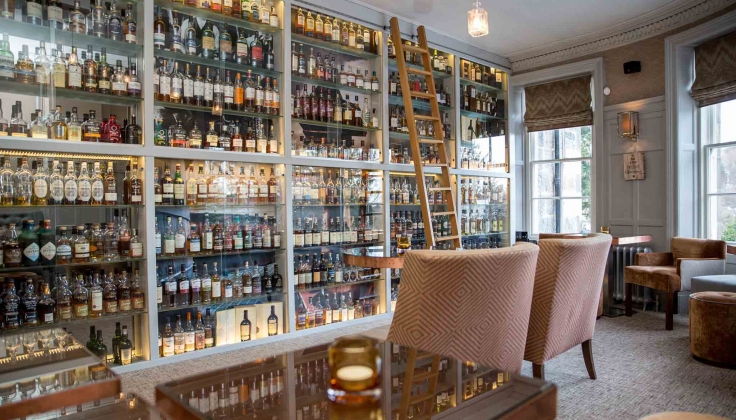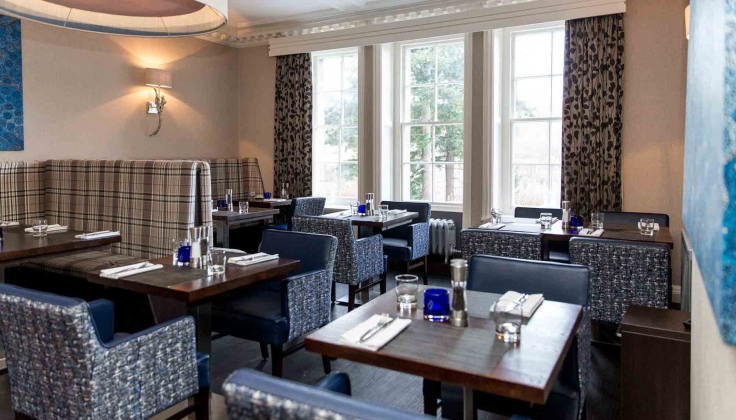 The Fife Arms
A former hunting lodge of Queen Victoria and sometimes called an "Art Hotel," the Fife Arms is a glorious centerpiece of Braemar. Renovated by a pair of Scottish art dealers, it exudes the character of its original age with a twist. Its 46 rooms may seem plucked from 19th-century Scotland, but they also inspire a sense of childlike wonder for the way they infuse playfulness into history. Modern art peppers the common areas, too, creating an atmosphere that's comfortable for all. Rooms are designed by theme; during your stay, relax in a "Nature and Poetry" room, adorned with objects inspired by the natural world and words by Scottish poet Alec Finlay. Treat yourself to a facial or massage at the Albamhor Spa and a stellar meal at The Flying Stag—its namesake protruding from the wall behind the bar.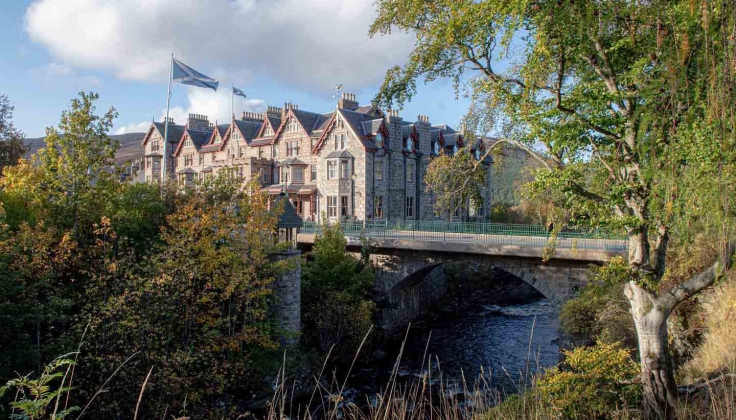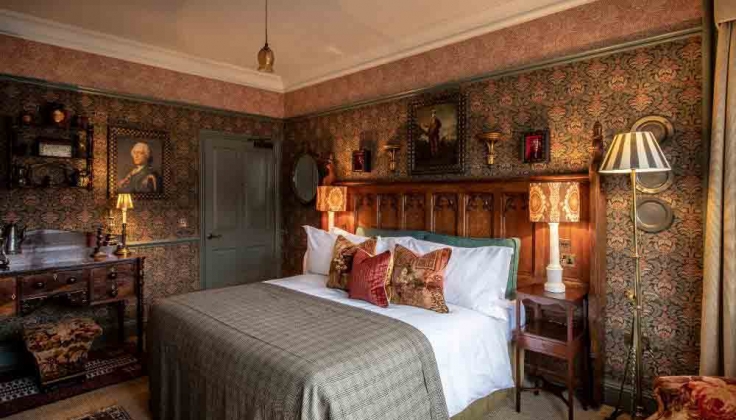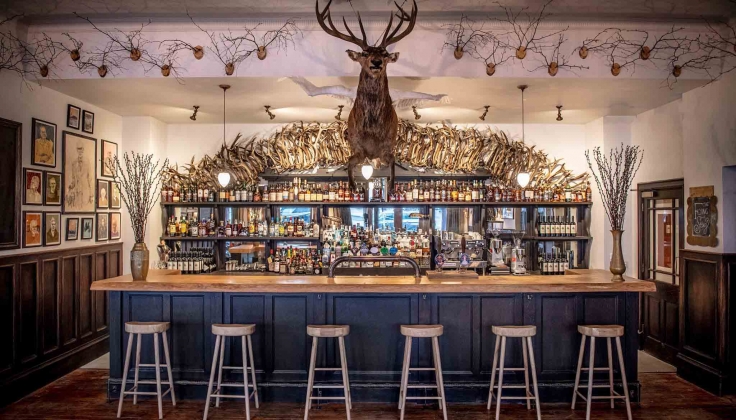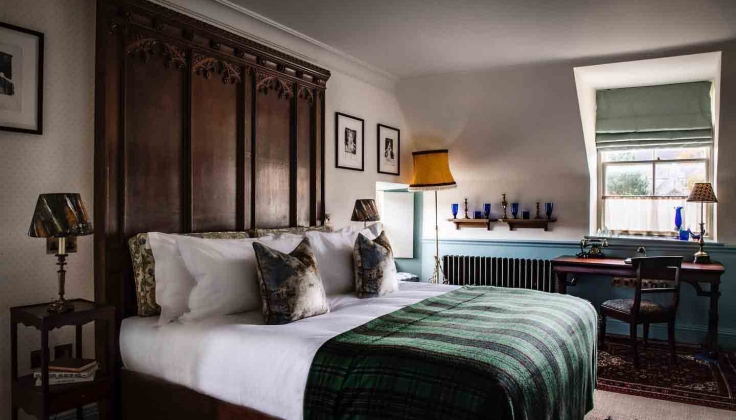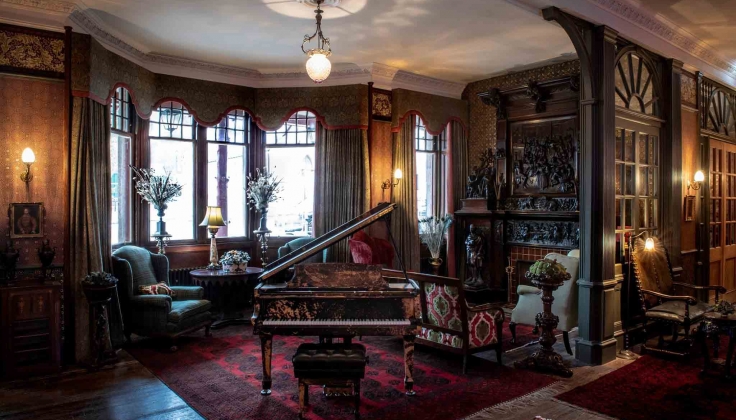 The Lovat Loch Ness
Once a hunting lodge and now an inviting eco-conscious inn, the luxurious Lovat Loch Ness overlooks the Caledonian Canal and the lake from a beautifully manicured lawn. Since 1869, it has been lodging travelers; today, you'll experience a blend of Highland heritage and contemporary charm in rooms bathed in natural lighting and bright colors. Station Road and The Waypoint, the two dining venues, rely on local providers and foraged ingredients to ensure the freshest cuisine possible, all served with a flair for artistic presentation.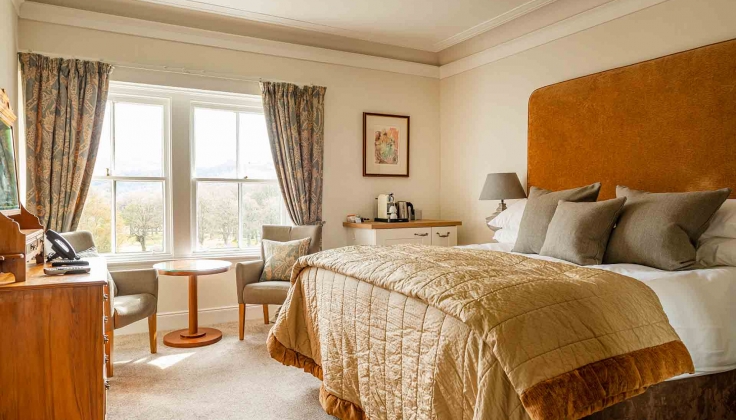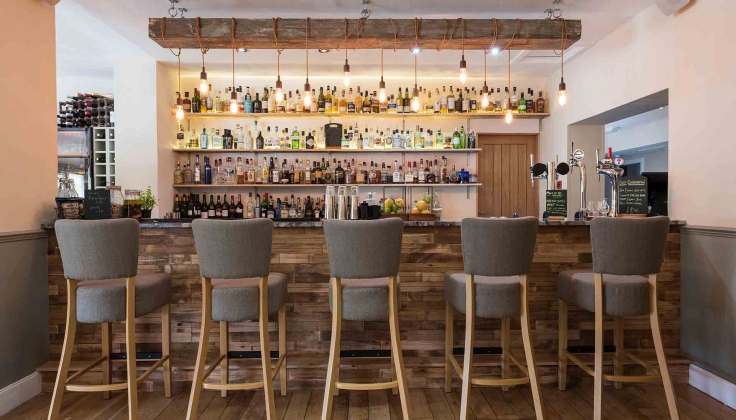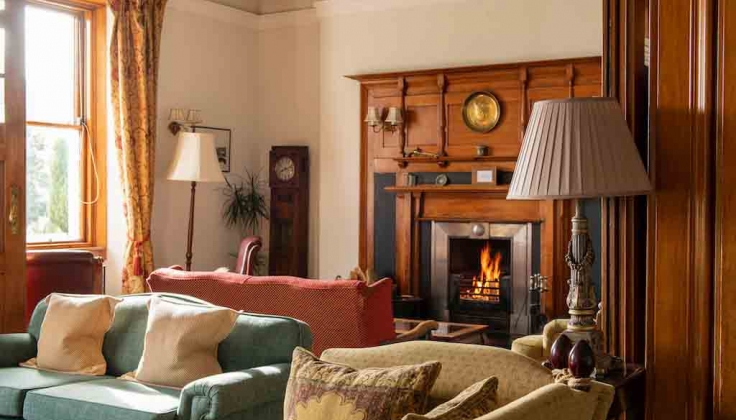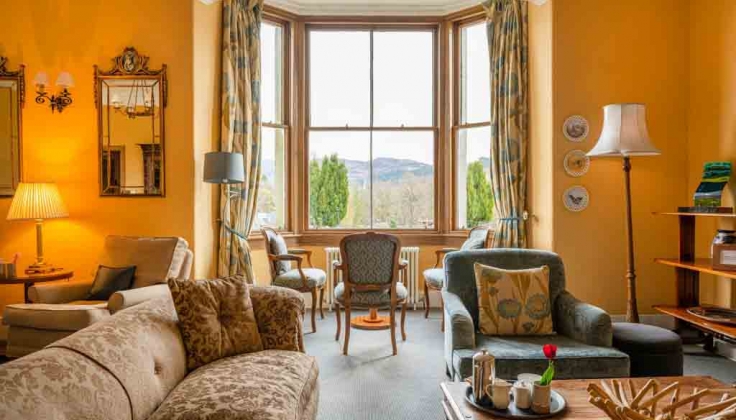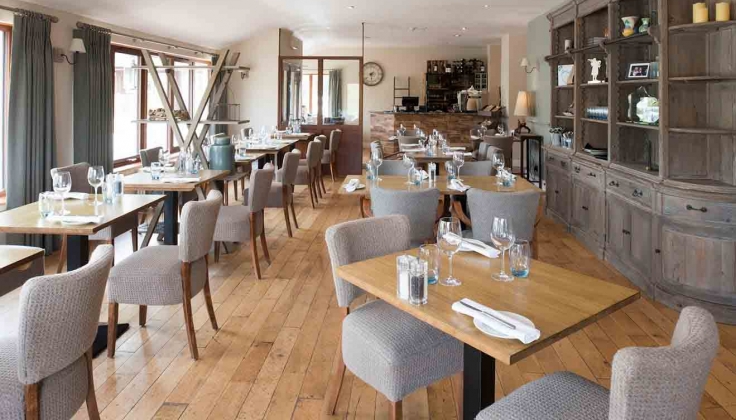 | What's Included | Air Package | Tour Only |
| --- | --- | --- |
| Roundtrip international airfare | | |
| Business-class upgrades available | | |
| Two extra nights in Inverness | | |
| Pre- and post-tour breakfasts | | |
| Detailed information for your independent travel to/from arrival and departure airports | | |
| Boutique accommodations | | |
| 8 on-tour meals: 6 breakfasts and 2 dinners | | |
| Detailed water- and tear-resistant Route Notes and maps, along with Ride with GPS (custom downloadable GPS route notes and turn-by-turn voice navigation; smartphone required) | | |
| Orientation meeting with a Country Walkers representative | | |
| Local representative available 24/7 | | |
| Scheduled on-tour taxi and luggage transportation (Please note: if unable to walk, it is possible to travel with your luggage from one accommodation to the next at no additional charge) | | |

What a wonderful vacation, I got to experience EVERY important element of Scotland (culture, food, people, and history) in a very authentic way - thank you Country Walkers! The premium accommodations, logistics and transfers, and trail maps were fantastic, I was able to focus on the journey instead of details and planning.
Scotland: The Scottish Highlands & Cairngorms National Park
Be the First to Get News & Special Offers
109 other people have recently viewed this tour!
Click and hold to Zoom