Land's End may be just 'round the bend, but there's always room for new discoveries on Cornwall's bewitching coast.
On Cornwall's west coast, you've found another secret spot. After rambling all morning over grassy bluffs and sandy beaches, you've reached the rugged inlet called Prussia Cove. Deep ruts in the rocky shelf bear witness to 18th-century smugglers who once hauled contraband into the sea caves below. Today, it's just another gorgeous walker's getaway, like the cliffs and picturesque seaside villages you've been exploring on this walking tour along the Cornish coast. Continuing past Bessie's Cove, where birds nest in abandoned fishermen's cottages, you watch for cavorting seals at Cudden Point. Waves parade in off the Atlantic, and the solitary profile of St. Michael's Mount beckons on the horizon. Come low tide, you'll be crossing the cobblestoned causeway to see it up close. Till then, this view will suffice just fine.
Highlights
Follow the breathtaking trails of Cornwall's South West Coast Path, a long-established and celebrated walking trail.
Savor the simplicity of fresh Cornish cuisine infused with creative flair at some of Cornwall's finest restaurants.
Enjoy the magnificent beauty, rural ambiance, and unhurried pace of Cornwall's stunning Roseland Peninsula.
Discover the charming seaside town of St. Ives, whose landscape has inspired artists for hundreds of years.
Follow a cobblestone path accessible only at low tide to the island of St. Michael's Mount, where an ancient castle and monastery await.
On all Self-Guided Adventures you can count on...
A local representative available 24/7
Detailed maps & route notes featuring turn-by-turn directions and places of interest
Delicious meals—many are included
Scheduled taxi transfers to bring you to and from each day's walks (excluding self-drive adventures)
Gracious accommodations that are a clean, comfortable home away from home
Experts to handle all the details, including moving your luggage between hotels while you're out exploring
Access to a Self-Guided Flight Concierge—ask our knowledgeable team to find flights that sync with your planned trip
The Old Quay House Hotel
Occupying a charming whitewashed Victorian seamen's mission on the Fowey River estuary, the Old Quay House is a boutique luxury hotel of just 13 rooms. With a location on Fore Street, one of Fowey's central streets, the charms of the town are within easy reach. Enjoy splendid views of the Fowey estuary and the vast harbor where they meet the sea, with the option to dine or sip a signature cocktail on the outdoor waterfront terrace, part of the property's "Q" restaurant. Un-air conditioned rooms are bright, elegant, and tastefully furnished with an eye toward simplicity. Please note: this accommodation is available on limited departures.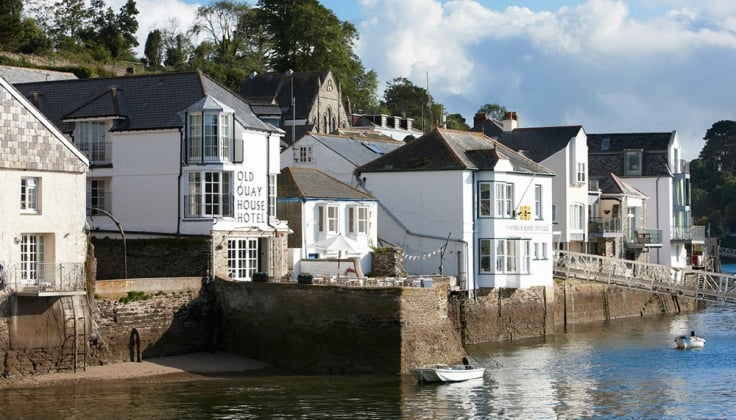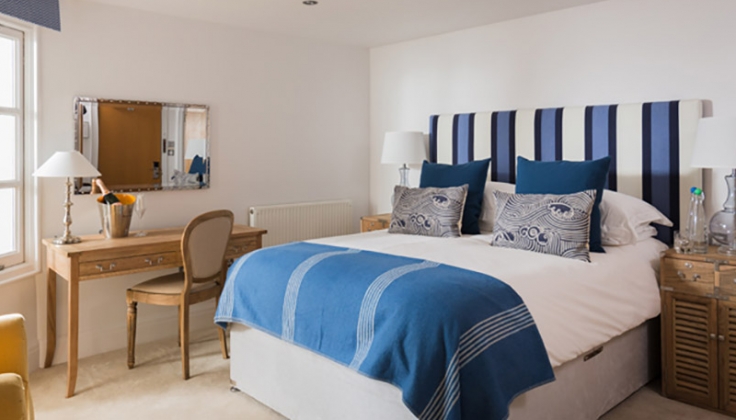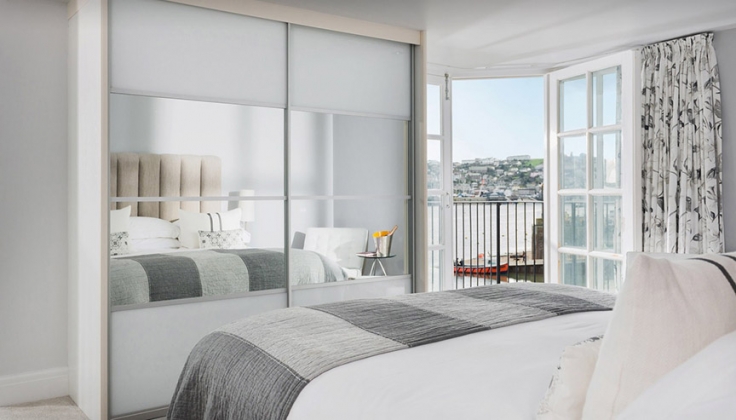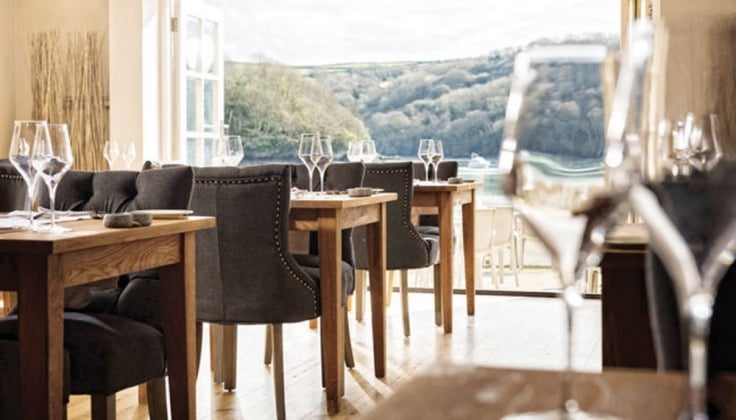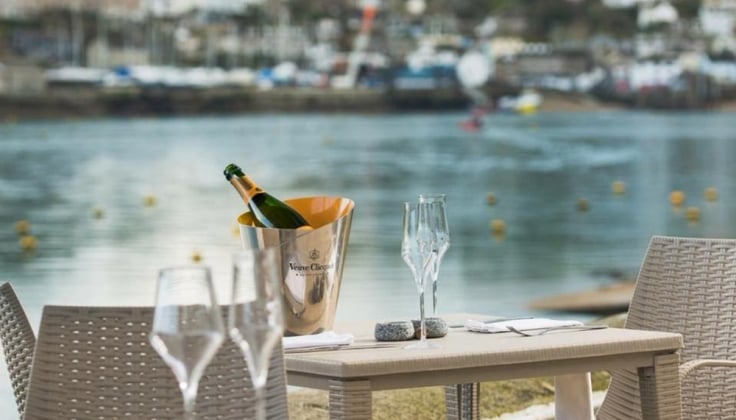 Hotel Tresanton
A charming cluster of houses on the harbor's edge of St. Mawes, the contemporary Hotel Tresanton is a 30-room property that once held a place in high society as a sailing club. The creation of Olga Polizzi, one of England's most renowned hoteliers, each of its un-air conditioned rooms offers spectacular views across the Cornish Sea toward St. Anthony's Lighthouse. Gracious, inviting, and elegant, its eclectic interiors feature both traditional and modern furnishings, with an engaging blend of lovely mosaic, tongue-and-groove floors, and local art. The outdoor terrace of the restaurant, too, has wonderful waterfront vistas. Fresh seafood and farm-fresh dishes are served here and provide the perfect ending to a rewarding day of walking. Please note: this accommodation is available on limited departures.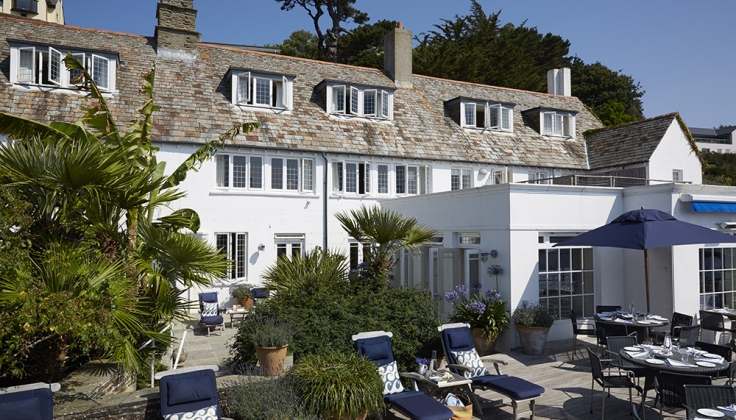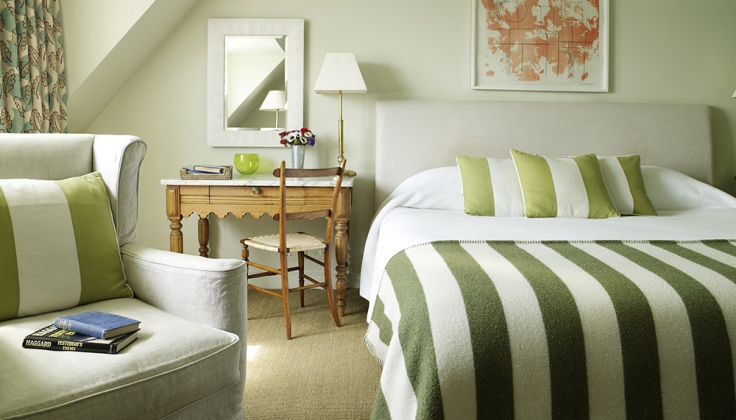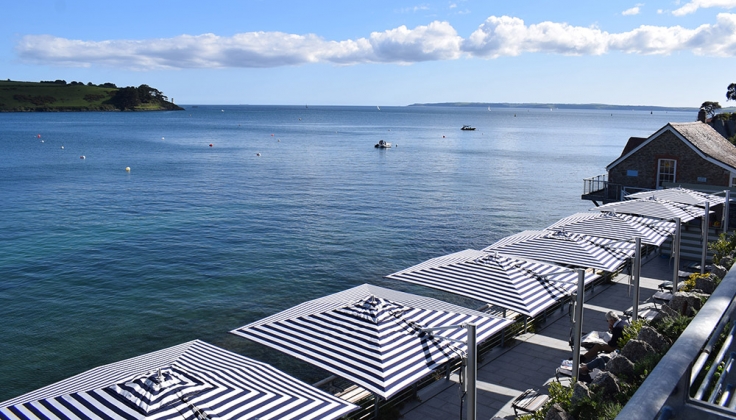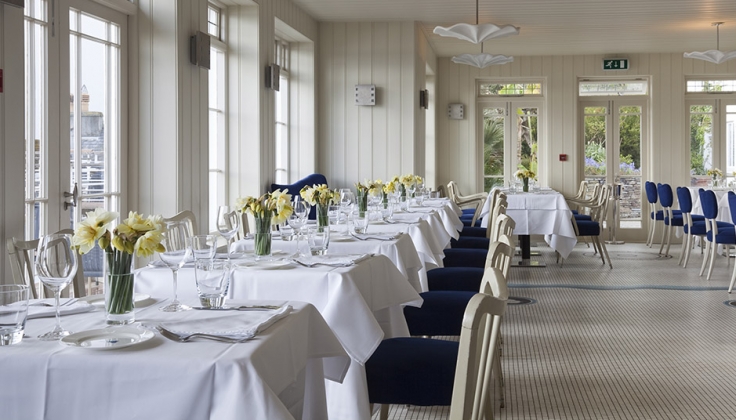 The Old Coastguard
Nestled in the lovely fishing village of Mousehole, this characterful, seaside restaurant-pub with rooms offers a laid-back vibe, simple comforts, and locally sourced cuisine. The 14 un-airconditioned rooms blend tongue-and-groove paneling, plaid fabrics, and colorful walls adorned with Cornish art. More cozy-coastal than super-stylish, rooms are comfortable and packed with homey touches: bathrobes, blankets, luxury toiletries, coffee, Cornish tea and biscuits, and books to curl up with. There are no in-room TVs, but all rooms feature retro Robert radios and WiFi. Most have sea views (even if just a glimpse), and some come with balconies. Downstairs is an award-winning restaurant and friendly bar, a hub of the local community where you'll often find sandy toes, muddy paws, and many a local popping into the bar or chatting over Sunday lunch. The bright conservatory provides a space to relax with comfy sofas and a floor-to-ceiling glass front that leads out onto a sundeck, the ideal space for guests to while away the afternoon, taking in views across to St Clement's Island and St. Michael's Mount. A lovely garden with palm trees is also a plus, with a path leading to rock pools and seats. Please note: this accommodation is available on limited departures.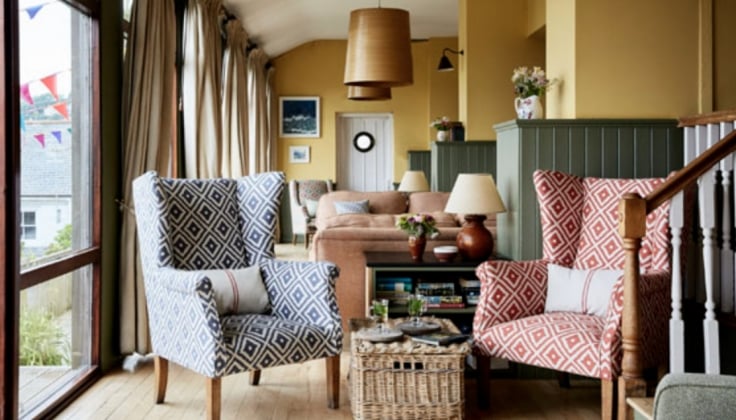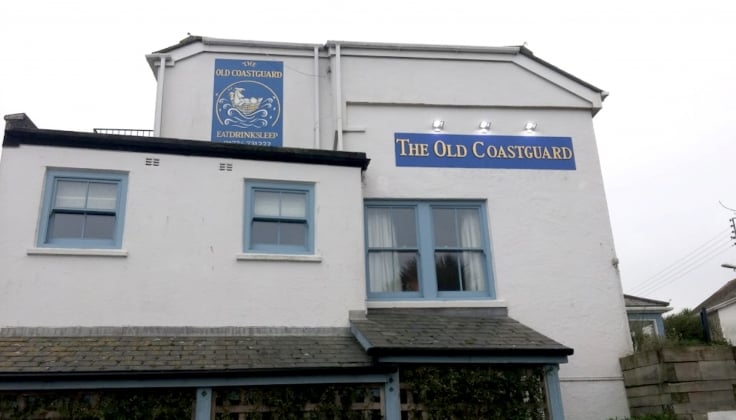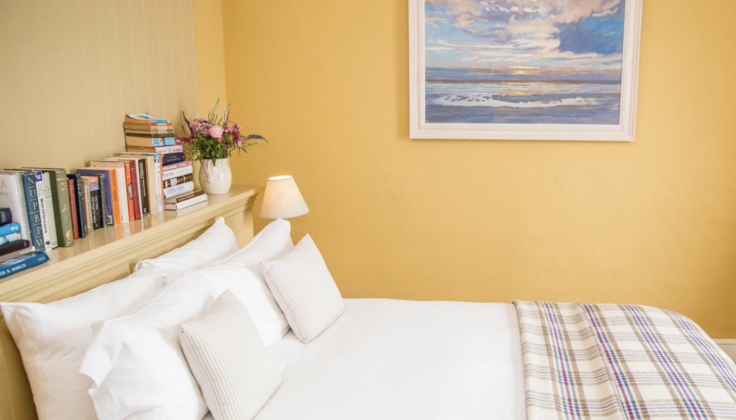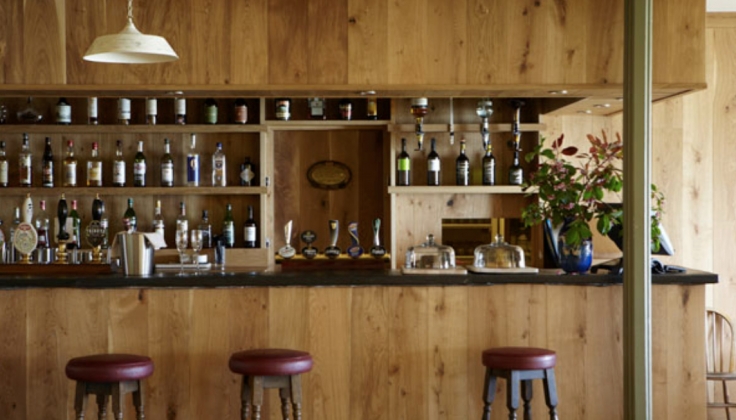 | What's Included | Tour Only |
| --- | --- |
| Boutique accommodations | |
| 8 meals: 6 breakfasts and 2 dinners | |
| Detailed water- and tear-resistant Route Notes and maps | |
| Orientation meeting with a Country Walkers representative | |
| Local representative available 24/7 | |
| Scheduled taxi and luggage transportation (Please note: If unable to walk, it is possible to travel with your luggage from one accommodation to the next at no additional charge.) | |
| Access to Self-Guided Flight Concierge—Ask our knowledgeable team to find flights that sync perfectly with your planned trip. | |

This was a wonderful experience. To be outside enjoying the beautiful Cornwall coast, having the perfect CW guidebook in your hand, returning to your lovely hotel and a great meal. So much thought has gone into making this tour just right. I didn't do all the walks due to a foot problem (not blisters-I had great hiking boots) but did get to enjoy just walking around the villages, eating fish every day, chatting with the locals. Be sure to try a Cornish pasty! This is a self-guided tour and I hiked alone, which I prefer.
England: The Cornwall Coast
Expert Local Guides
Experience your destination like an insider with people who call it home.
Barbara Kricej Bizjak
Barbara Kricej Bizjak's immense love of sports, nature, and people led her to a life working outside and her particular interest in guiding. Barbara especially enjoys informing visitors about local traditions and cuisine. She is also a horseback riding instructor, ballroom dance teacher, a licensed mountain bike guide, and speaks three languages! Her hobbies include a wide range of outdoor sports, which she usually enjoys with her husband.
Jaka Bizjak
Jaka Bizjak, discovered his passion for outdoor sports at a very young age. He is an avid mountain biker and a pioneer of balance sports, such as slackline and stand up paddle-boarding. An experienced walking, biking, and sailing guide in both Slovenia and Croatia, he enjoys spending time in nature with his wife and is an aspiring custom bike frame builder.
Be the First to Get News & Special Offers
Click and hold to Zoom