Iceland: Reykjavík, Borgarfjord & Lake Mývatn
7 Days
Starting From
$6,398
10 Days
Starting From
$7,398
Favorite
See What's Included
Otherworldly beauty and civilized comforts come together on this Iceland walking tour through a wilderness forged by fire and water.
Talk about a total immersion experience. As you plunge into the steaming water at your hotel's private thermal baths, you can't help but be awed by your surroundings. An hour's hike has brought you to this secluded canyon, where a simple wooden boardwalk ends in two circular hot pools cradled between otherworldly volcanic ridges. Ahead of you are days of exploring Iceland's waterfalls, lava caves, and volcanic craters. You'll get to know our local friends, like the family that runs a stable of Icelandic horses. But leaving civilization behind doesn't have to be uncivilized on this Iceland hiking tour—your hotel is a modern Nordic beauty, waiting to welcome you back with fireside cocktails and a scrumptious dinner of local seafood or Icelandic lamb.
Highlights
Marvel at the otherworldly lava formations of Dimmuborgir, a vast landscape of dramatic, twisted pillars and arches located within walking distance of your hotel.
Tour Iceland's largest and most spectacular lava cave, Víðgelmir, home to ice formations, stalagmites, stalactites, and fascinating archaeological remains.
Visit a family-run stable where you'll meet the distinctive Icelandic horse, a delightful, pony-sized animal with a unique gait and a friendly disposition.
Discover Iceland's fascinating history as told through a series of beautiful woodcuts, while visiting a warehouse-turned-museum in Borgarnes.
Enjoy a quintessential Icelandic experience—soaking in a geothermal pool in the midst of a dramatic canyon setting.
On all Guided Adventures you can count on...
Expert local guides to introduce you to the best of your destination
Off-the-beaten-path places you'd never find on your own
Delicious multi-course meals—a majority are included
A maximum of 18 fun-loving fellow travelers to share the journey
Gracious accommodations that are a clean, comfortable home away from home
Experts to handle all the details
Flight + Tour Combos include plane tickets, airport shuttles, and pre- and post-tour accommodations
Canopy by Hilton Reykjavík City Centre
The luxurious Canopy by Hilton Reykjavík City Centre is a modern hotel located in the city center near Reykjavík's lively Laugavegur Street. A property spread across six houses, each guest room features amenities such as WiFi and a mini-fridge, with landscape-inspired décor in shades of ocean and volcanic rock. In Iceland's temperate climate, rooms are naturally cooled without air conditioning. Use one of the hotel's provided bicycles to explore the local sights, enjoy an evening tasting of Icelandic beverages and spirits, or relax in the hotel's lush courtyard. Savor artisanal meals by award-winning chefs at the on-site Geiri Smart Restaurant.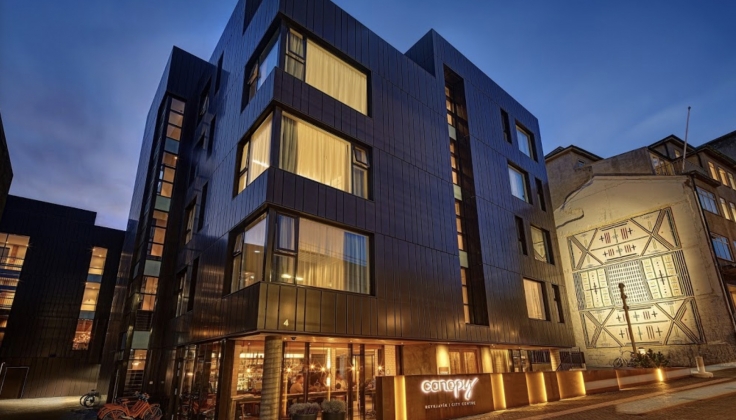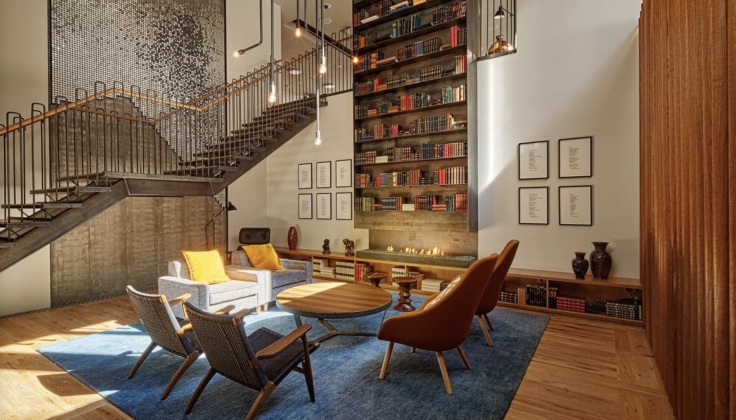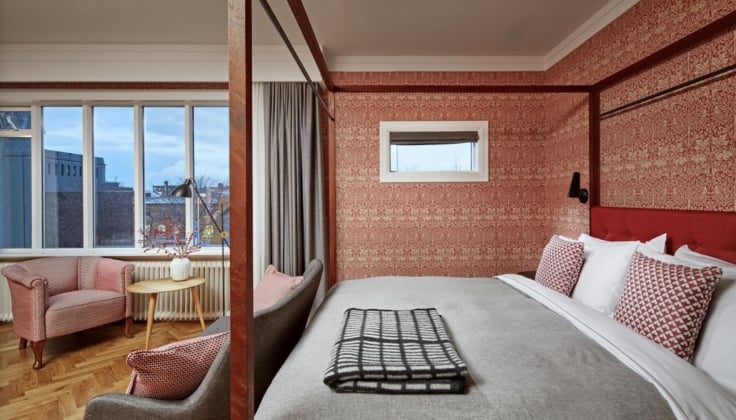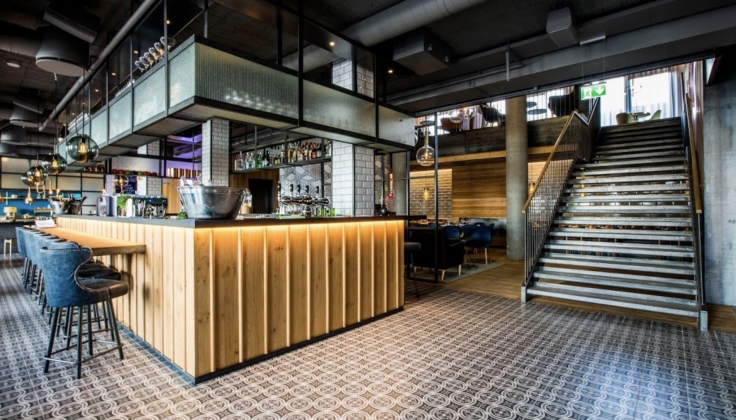 Fosshotel Reykholt
Situated in the legendary location of Reykholt in Borgarfjörður, Fosshotel Reykholt basks in stunning scenery including lava fields, waterfalls, mountains, craters, and caves. The former home of Icelandic historian and poet Snorri Sturluson, the hotel provides spacious rooms with modern touches, a new spa, and complimentary wireless Internet access. Plus the hotel's popular restaurant offers traditional Icelandic cuisine made from fresh, locally sources ingredients.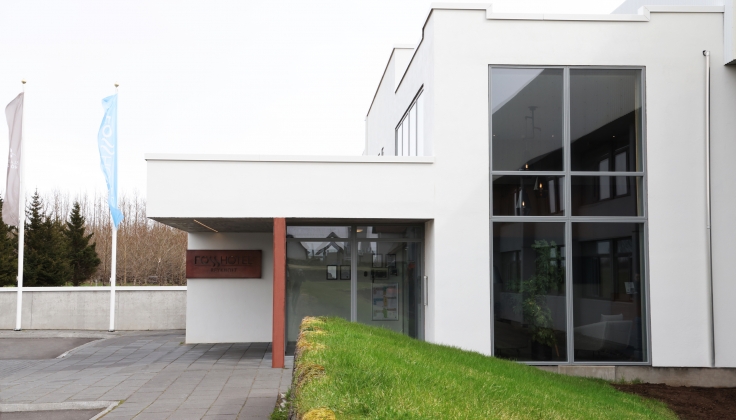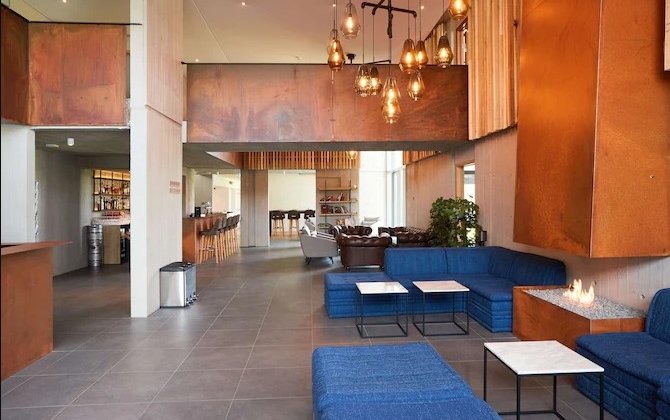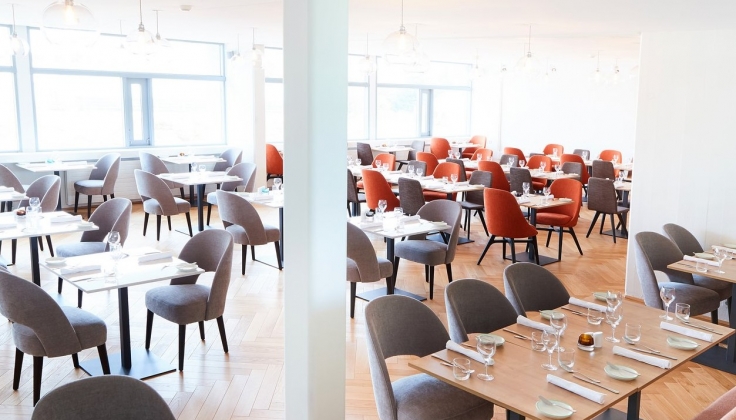 Hotel Kea
Located next to the iconic Church of Akureyri, and within walking distance of the Akureyri Art Museum, the Hof Cultural Center, and a music venue known as Græni Hatturinn, Hotel Kea will not disappoint. The hotel's rooms are neatly decorated in the classical style and equipped with modern amenities such as flat screen TV, free WiFi, and a mini fridge. Its restaurant, the Múlaberg Bistro & Bar, melds high quality Icelandic ingredients with French, Italian, and Danish influences into not to be missed culinary delights.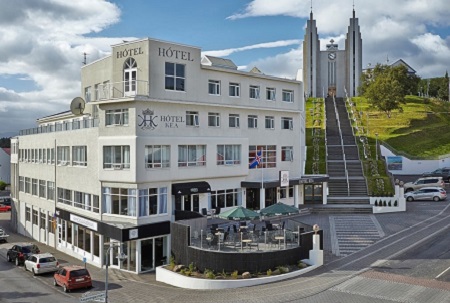 Berjaya Mývatn Hotel
This new hotel, rebuilt on the foundation of a family-run property, is located on the idyllic shores of Lake Mývatn. Innovative Icelandic design is reflected throughout. Guest rooms feature individual décor and are equipped with modern amenities such as in-room WiFi. This lakeside hotel is un-air conditioned, and also features a cozy bar/lounge and restaurant as well as an outdoor hot tub where you can relax after a day of hiking the spectacular Icelandic landscape.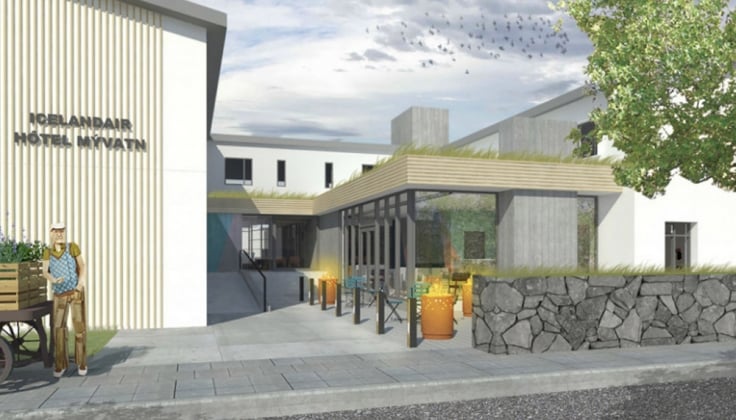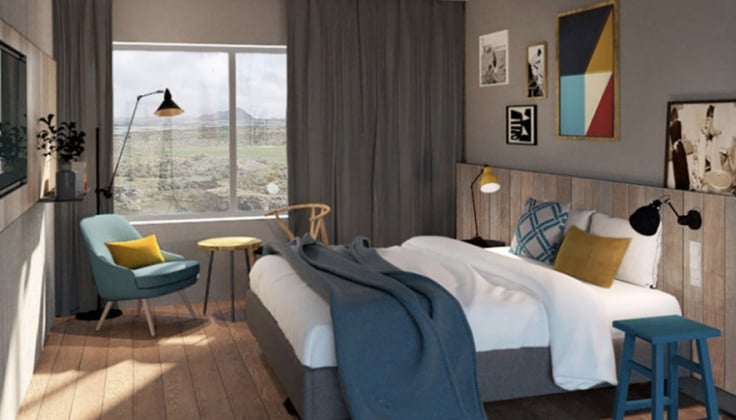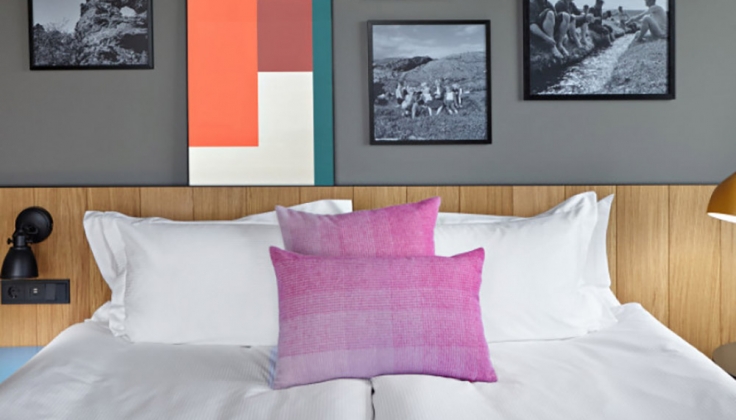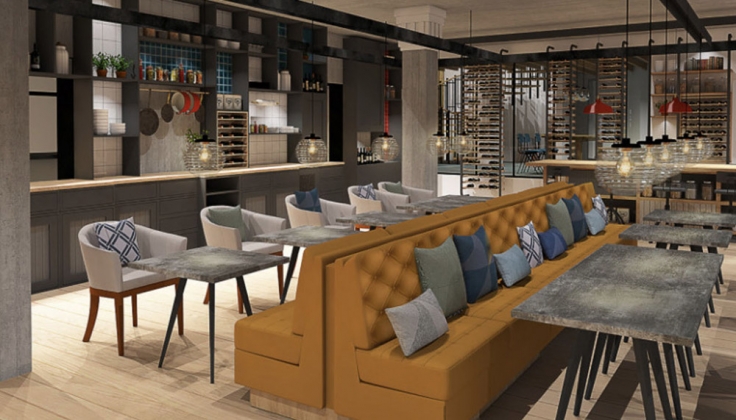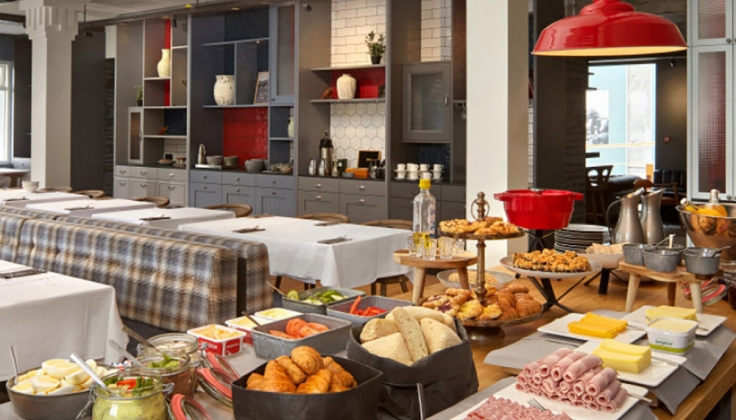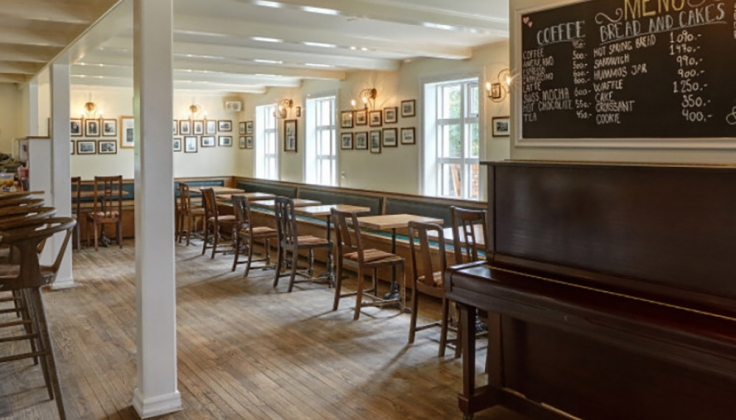 Linger Longer with a Tour Extension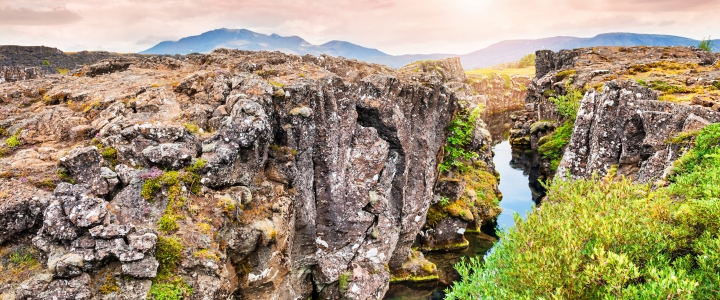 Post-Tour
Flight + Tour Combo Only
2023 Post-Tour Extension - The Golden Circle
One night at Canopy by Hilton Hotel
Airport car service for arrival and departure
Full-day guided tour of The Golden Circle attractions
Daily breakfast and one lunch
City information
1 Night From $945
per person, double occupancy

Single Supplement: From $245
After breakfast, depart from Reykjavík with your small group and expert guide to visit some of the most iconic attractions in Iceland: Gullfoss waterfall, the Geysir geothermal area, and Þingvellir National Park.
At your first stop, Þingvellir National Park, you set off on an invigorating and scenic walk. The park is a UNESCO World Heritage site and was the location of Iceland's ancient parliament, first established in 930 AD and convened continuously until 1798. In addition to being a gathering place for chieftains establishing law, it was an open-air meeting place for games, feasts, marriages, and trade. The park is situated on the dramatic rift valley where the North American and Eurasian tectonic plates pull apart, clearly visible at the great Almannagjá (Everyman's) Gorge which extends almost continuously from Lake Þingvallavatn north to Mt. Ármannsfell. Your hiking trail continues to Lögberg (Law Rock), from which important speeches and announcements were made.
A short drive from Þingvellir takes you to a local tomato farm for a delicious lunch featuring homemade soup and fresh-baked bread and a warm fruit pie for dessert. After lunch you'll visit Geysir, which gives its name to the worldwide phenomenon, and Strokkur, or the "churn," which spouts every five minutes. From here, a 10-minute drive takes you to Gullfoss, or Gold Falls; Iceland's most-famous and most-visited waterfall and a national monument. From Gullfoss you continue (approximately 100 minutes) back to Reykjavík.
Dinner is on your own tonight and hotel staff can assist you with reserving a variety of activities for the following day.
Included Meals: Breakfast, Lunch
After an included breakfast this morning, complimentary transportation is provided to the Keflavík International Airport in the morning or afternoon in time for your departure flight.
Included Meals: Breakfast
| What's Included | Flight + Tour Combo | Tour Only |
| --- | --- | --- |
| Exceptional boutique accommodations | | |
| 16 on-tour meals: 6 breakfasts, 6 lunches, 4 dinners | | |
| Local guides with you throughout tour | | |
| Local wine and/or beer with dinner | | |
| Internal flight from Húsavík to Reykjavík | | |
| Entrance fees and special events as noted in the itinerary | | |
| Telescopic walking sticks provided on tour | | |
| Roundtrip airfare | | |
| Two extra nights in Reykjavík, Iceland | | |
| Airport car service for arrival & departure | | |
| Pre-and post-tour breakfasts | | |
| Business-class upgrades available | | |

The tour went extremely smoothly, from pickup at the airport to comfortable hotels, and excellent walks to fantastic sights. Our guide Sori was gracious, engaging and very knowledgeable. We had an interesting group of like-minded travelers. Wonderful trip!
Iceland: Reykjavík, Borgarfjord & Lake Mývatn
The trip was wonderful! We had great weather and a wonderful guide. Sori was knowledgeable about all aspects of Icelandic life and culture. He was very accommodating to every request. My only complaint concerns the Icelandic Hotel Myvatn. The location was beautiful but the room was small. There was no available space to put the travel gear for two people.
Iceland: Reykjavík, Borgarfjord & Lake Mývatn
Expert Local Guides
Experience your destination like an insider with people who call it home.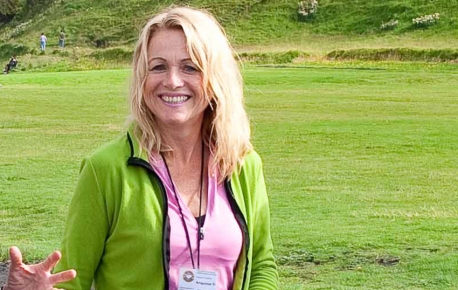 Arngunnur Yr
Born and raised in Iceland, Arngunnur Yr studied fine arts in San Francisco. She is an accomplished painter who exhibits at galleries and art museums around the world. Her love of nature and the outdoors led her to guiding. She is a certified guide and spends her summers in Iceland sharing her extensive knowledge of Icelandic geology, nature, and culture with visitors.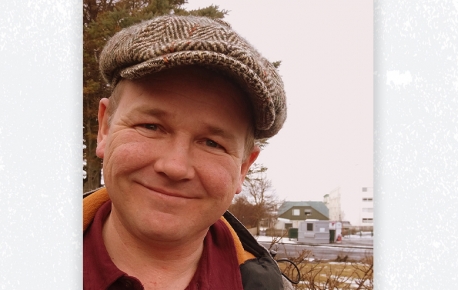 Baldur Gylfason
Baldur Gylfason was born and raised in Iceland, but he has strong ties to Canada too, where he spent part of his childhood and later completed his university degrees. In addition to being a certified guide, he is a trained psychologist and a mobility instructor with the blind. He has developed and run adventure-based programs with various groups and organizations in Iceland and, in his varied career, a common theme has been to promote activity and to connect with nature. Through his work and in his free time, Baldur loves to explore his country and capture its beauty in photographs.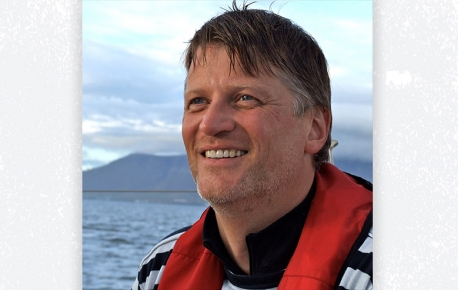 Sori Heimisson
Sori Heimisson hails from the East Coast of Iceland. Certified as a guide but trained as an actor, he has performed professionally in Iceland and the United States. Like most of the men in the village where he grew up, Sori worked as a fisherman in his youth. Today he applies his knowledge of the sea to competitive yacht sailing.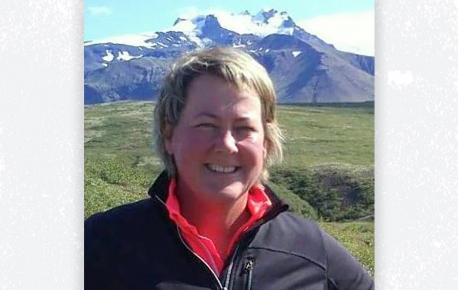 Vigdis Olafsdottir
Vigdis (Vigga) Olafsdottir grew up in Kjosin, a beautiful farming region in the south west of Iceland. Her family still lives in the area and Vigga tries to spend part of every summer on her family farm. Vigdis is a certified guide and has also worked for many years in the travel industry as an instructor and travel planner. Traveling is her passion– and not only in Iceland! Vigdis has visited more than 40 countries and six continents. When Vigga isn't guiding she loves to attend to her hobbies which include golfing and salmon fishing.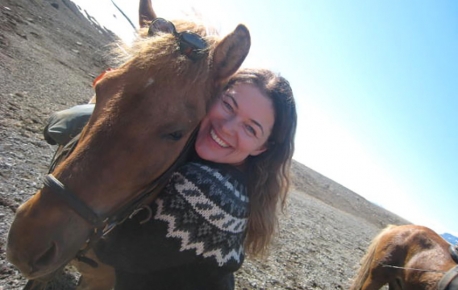 Thorey Sigthorsdottir
Growing up in a small fishing village in the Westfjords, Thorey Sigthorsdottir started her professional career in the theater, where she has worked as an actress, director, voice trainer, and drama teacher. Her love of nature and people led her over a decade ago to become a certified guide. Thorey loves yoga, meditation, dance, and horseback riding.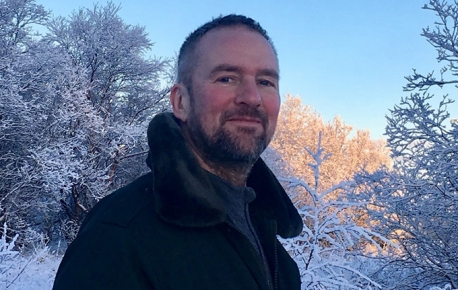 Keli Sigurdsson
Hrafnkell (Keli) Sigurdsson´s love of nature and the outdoors dates back to his childhood summers spent at his family´s cottage by Thingvellir National Park. He went on to study fine arts in England and Holland and today is an established artist and a certified guide. He loves to share his knowledge of Icelandic nature and geology with guests and is always happy to give photography tips! His art can be found in private and public collections in Europe and The United States and in 2007 he won the Icelandic Visual Art Award.
Be the First to Get News & Special Offers
61 other people have recently viewed this tour!
Click and hold to Zoom