Iceland: Reykjavík, Borgarfjord & Lake Mývatn
Tour Only
Flight + Tour Combo
6 Days
Starting From
$5,598
9 Days
Starting From
$6,898
Favorite
See What's Included
Otherworldly beauty and civilized comforts come together on this Iceland walking tour through a wilderness forged by fire and water.
Talk about a total immersion experience. As you plunge into the steaming water at your hotel's private thermal baths, you can't help but be awed by your surroundings. An hour's hike has brought you to this secluded canyon, where a simple wooden boardwalk ends in two circular hot pools cradled between otherworldly volcanic ridges. Ahead of you are days of exploring Iceland's waterfalls, lava caves, and volcanic craters. You'll get to know our local friends, like the family that runs a stable of Icelandic horses. But leaving civilization behind doesn't have to be uncivilized on this Iceland hiking tour—your hotel is a modern Nordic beauty, waiting to welcome you back with fireside cocktails and a scrumptious dinner of local seafood or Icelandic lamb.
Highlights
Marvel at the otherworldly lava formations of Dimmuborgir, a vast landscape of dramatic, twisted pillars and arches located within walking distance of your hotel.
Tour Iceland's largest and most spectacular lava cave, Víðgelmir, home to ice formations, stalagmites, stalactites, and fascinating archaeological remains.
Visit a family-run stable where you'll meet the distinctive Icelandic horse, a delightful, pony-sized animal with a unique gait and a friendly disposition.
Savor local, farm-to-table cuisine before retiring to your fully self-sustained, luxurious retreat—one of National Geographic's Unique Lodges of the World.
Discover Iceland's fascinating history as told through a series of beautiful woodcuts, while visiting a warehouse-turned-museum in Borgarnes.
Enjoy a quintessential Icelandic experience—soaking in a geothermal pool in the midst of a dramatic canyon setting.
On all Guided-Full Adventures you can count on...
Expert local guides to introduce you to the best of your destination.
Off-the-beaten-path places you'd never find on your own.
Delicious, authentic multi-course meals — virtually all are included.
A maximum of 18 fun-loving fellow travelers to share the journey.
Gracious accommodations that are a clean, comfortable home away from home.
Experts to handle all the details.
Flight + Tour Combos include plane tickets, airport shuttles, and pre- and post-tour accommodations.
Icelandair Hotel Akureyri
The Icelandair Hotel Akureyri is a comfortable retreat, where guests can enjoy being in the midst of Iceland's northern wilderness without wanting for creature comforts. Bright, sunny rooms are simple and feature modern amenities like free WiFi and flat-screen TVs. In Iceland's temperate climate, rooms are naturally cooled without air conditioning. Enjoy the sweeping view from the hotel garden, and savor delicious meals in the hotel's Aurora Restaurant. With Akureyri's city center just a short walk away, geothermal pools across the street, and natural wonders nearby, the Icelandair Hotel Akureyri places you perfectly for exploring the area.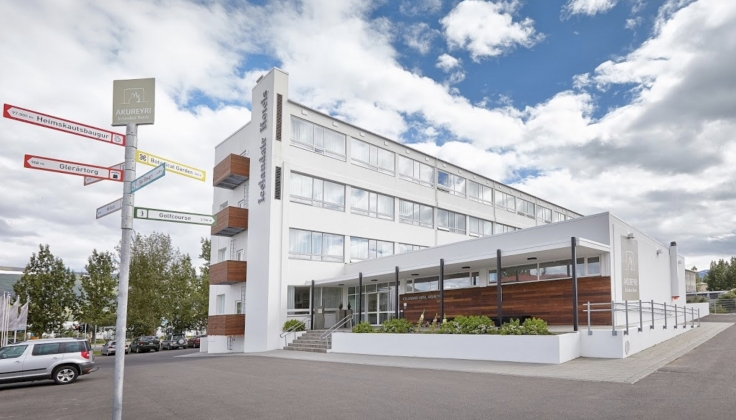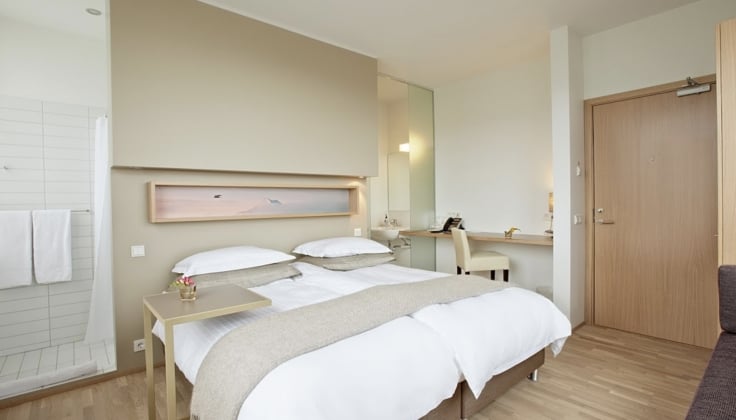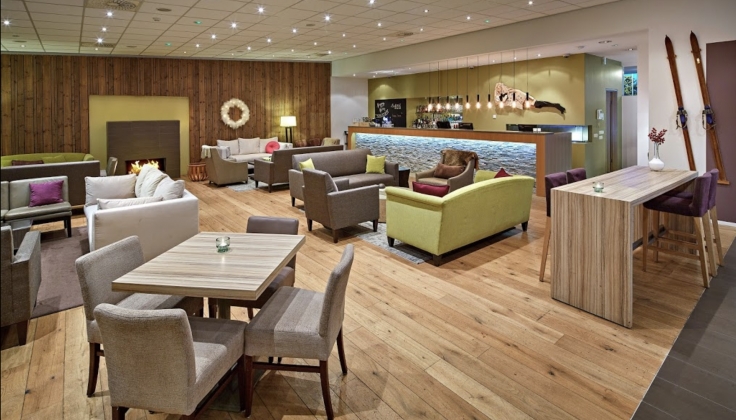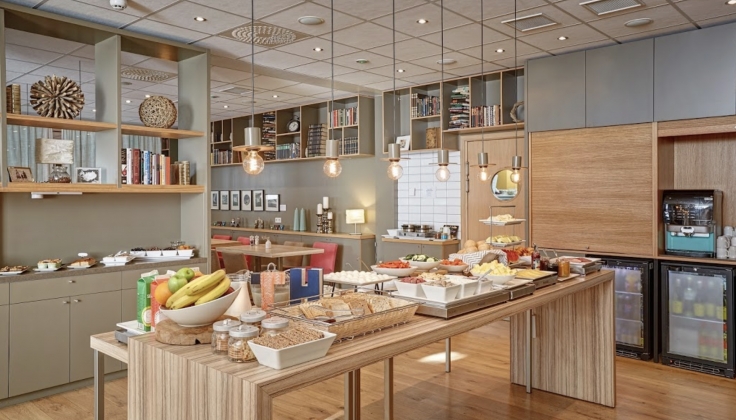 Canopy by Hilton Reykjavik
The luxurious Canopy by Hilton is a modern hotel located in the city center near Reykjavík's lively Laugavegur Street. A property spread across six houses, each guest room features amenities such as WiFi and a mini-fridge, with landscape-inspired décor in shades of ocean and volcanic rock. In Iceland's temperate climate, rooms are naturally cooled without air conditioning. Use one of the hotel's provided bicycles to explore the local sights, enjoy an evening tasting of Icelandic beverages and spirits, or relax in the hotel's lush courtyard. Savor artisanal meals by award-winning chefs at the on-site Geiri Smart Restaurant.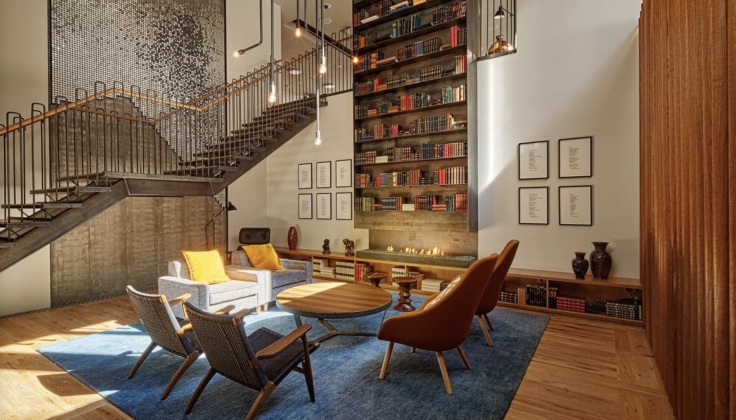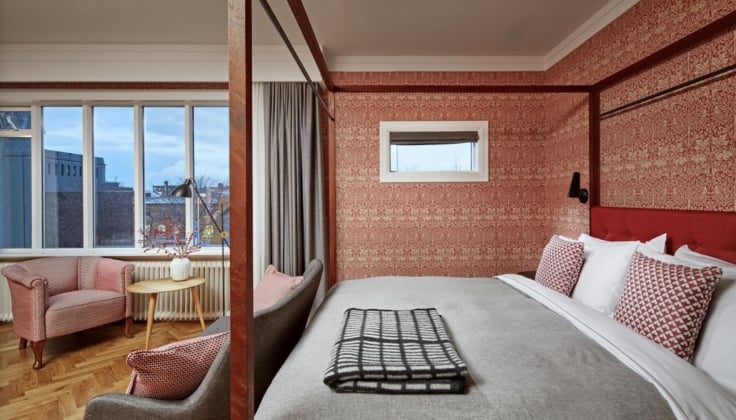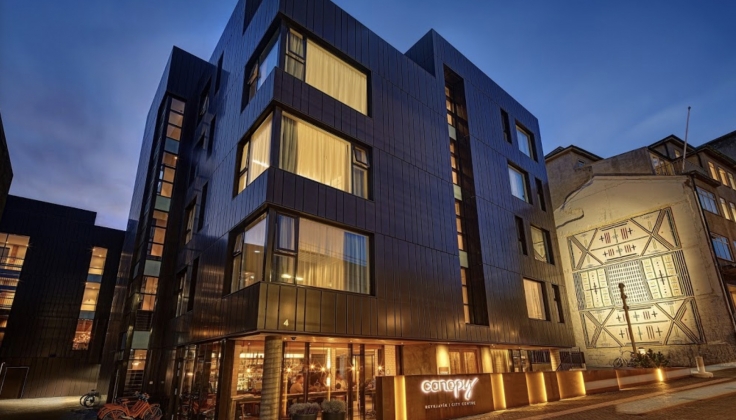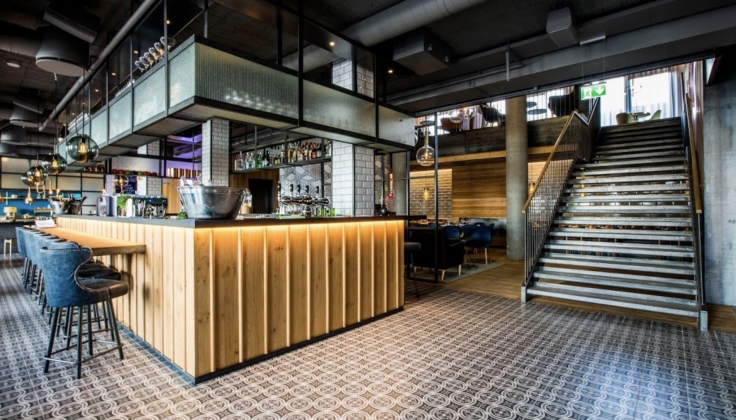 Hotel Húsafell
Hotel Húsafell, nestled in the rugged Icelandic wilderness, is a secluded retreat where modern luxury blends seamlessly with Icelandic craftsmanship and sustainable practices. Listed as one of National Geographic's Unique Lodges of the World, the property's relaxing geothermal pools and expansive views immerse you in Iceland's spectacular landscape. Luxurious, un-air conditioned guest rooms feature décor by world-renowned Icelandic artist Páll Gudmundsson, as well as amenities such as in-room WiFi and flat-screen TVs. A perfect base for exploring Iceland, Hotel Húsafell is next door to dramatic glaciers and Snaefellsjokull National Park, as well as numerous hiking trails. Enjoy an unforgettable stay, whether beneath the northern lights or the midnight sun.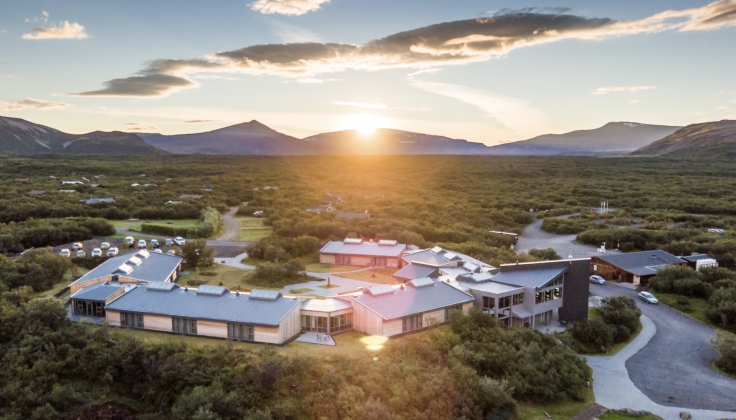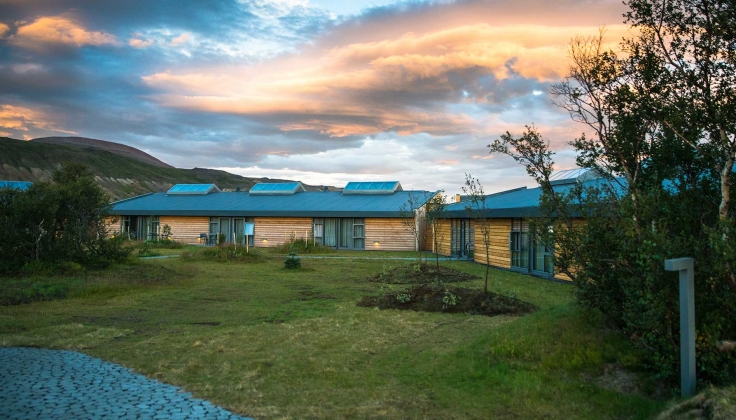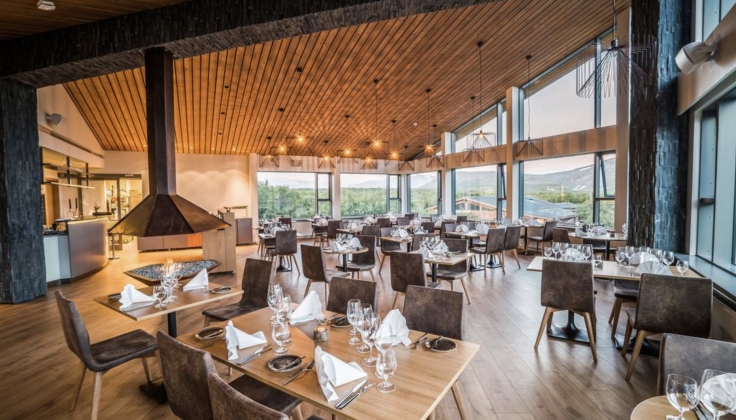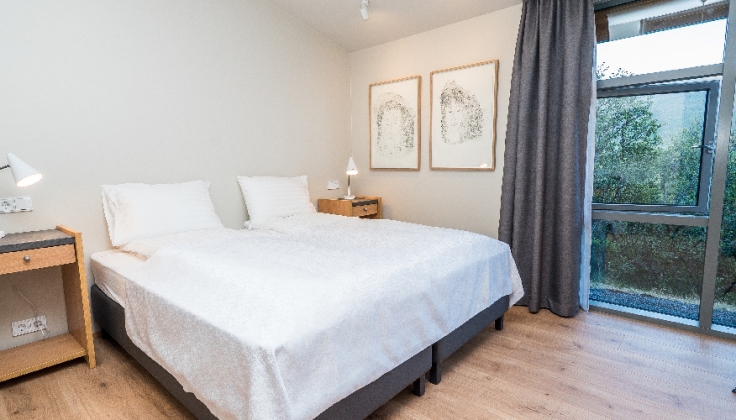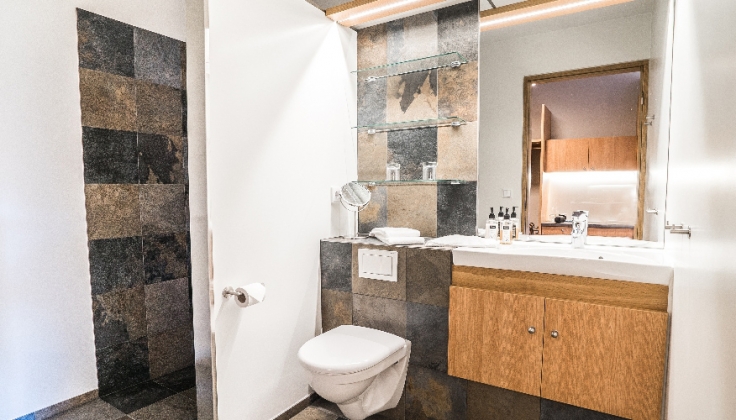 Icelandair Hotel Myvatn
This new hotel, rebuilt on the foundation of a family-run property, is located on the idyllic shores of Lake Mývatn. Innovative Icelandic design is reflected throughout. Guest rooms feature individual décor and are equipped with modern amenities such as in-room WiFi. This lakeside hotel is un-air conditioned, and also features a cozy bar/lounge and restaurant as well as an outdoor hot tub where you can relax after a day of hiking the spectacular Icelandic landscape.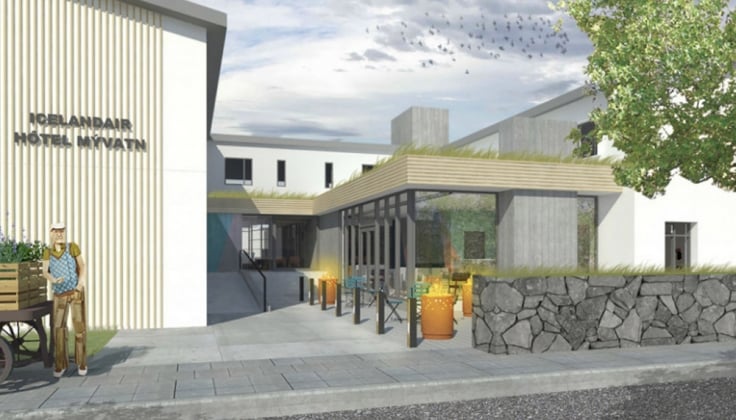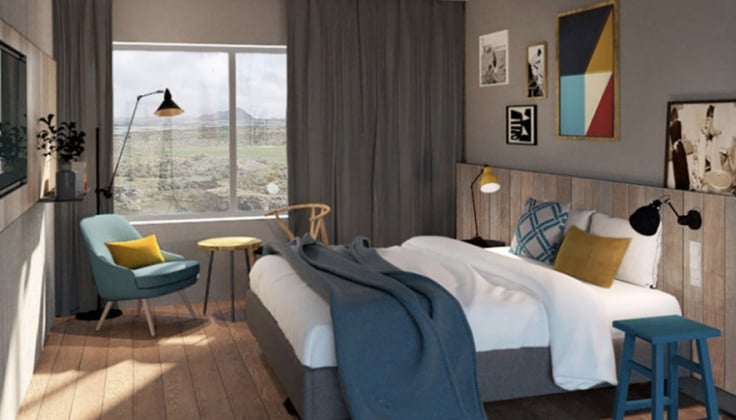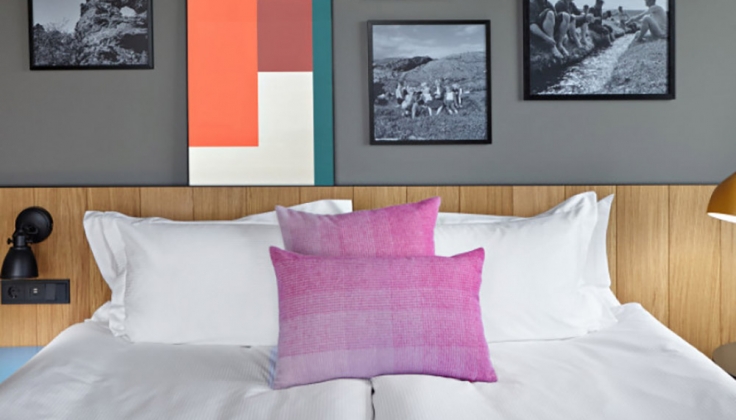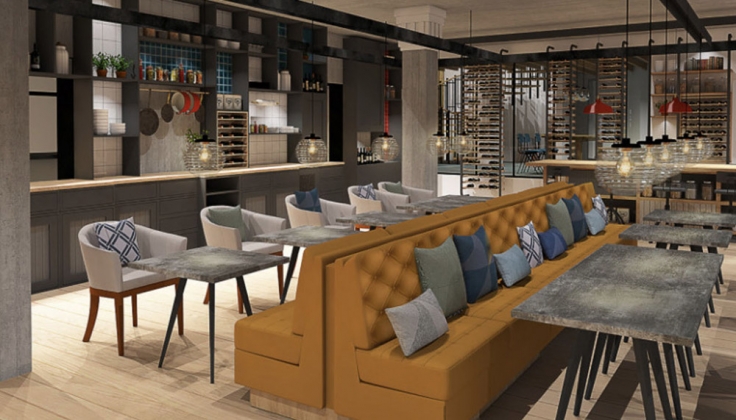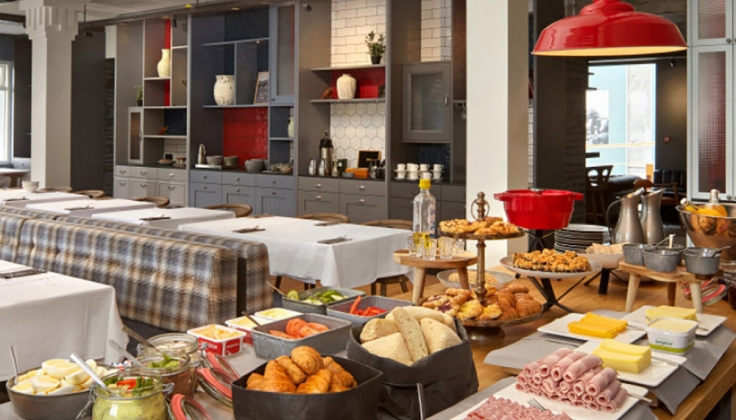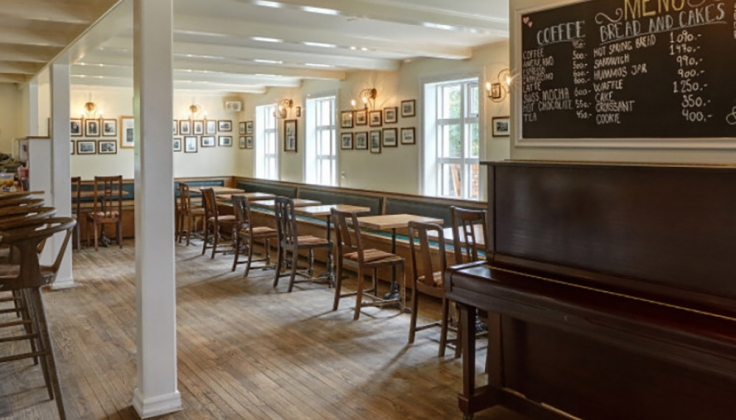 Linger Longer with a Tour Extension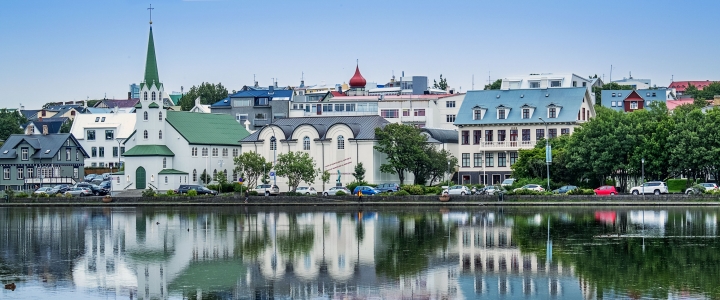 Pre-Tour
Flight + Tour Combo Only
2021 Pre-Tour Extension - Reykjavik
One night at Canopy by Hilton Hotel, Reykjavík
Small-group airport and hotel transfers
One breakfast
1 Night From $248
per person, double occupancy

Single Supplement: From $248
Begin your adventure by departing from a convenient gateway city in the United States or Canada. Spend your first night aloft.
Upon arrival at Keflavík International Airport, after retrieving luggage and passing through customs, a Country Walkers representative holding a sign will meet you as you exit the baggage claim area. A small-group transfer is provided to your hotel in Reykjavík. The journey takes approximately 45 minutes. The remainder of the day is at leisure (no meals or activities included).
If you are going to be delayed meeting our transfer representative for more than 15 minutes due to delayed or lost luggage, please contact Allianz Global Assistance to advise of your delay, and they will contact our transfer service on your behalf. Our drivers are generally able to wait for up to 45 minutes from the time your flight lands, after which you would be responsible for your own transfer.
Please note: If you arrive early, and your hotel room is not available prior to the designated check-in time, you may store your luggage with the reception desk.
Country Walkers provides you with City Information including recommendations on what to see and do in Reykjavík during your stay.
Accommodation: Canopy by Hilton Hotel, Reykjavík
After breakfast, the entire day is yours to explore all that Reykjavík has to offer. The capital of Iceland is the center of the country's cultural and economic activity. If you're looking for wildlife, you can take a puffin or dolphin and whale watching tour, but people watching can also be on the agenda as you wander through the city's charming downtown, stopping in shops and restaurants along the way. You can learn about the area's rich heritage at the many museums including one devoted to punk rock, stroll through one of the public parks, or bathe in one of the city's numerous outdoor geothermic pools.
Accommodation: Canopy by Hilton Hotel, Reykjavík
Included Meals: Breakfast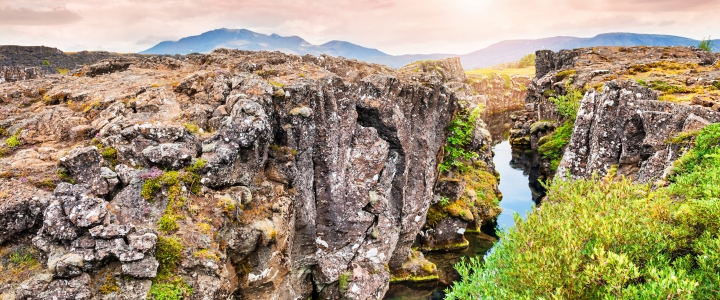 Post-Tour
Flight + Tour Combo Only
2021 Post-Tour Extension - The Golden Circle
Two nights at Stracta Hotel, Hella
Small-group airport and hotel transfers
Two breakfasts and one lunch
Full-day guided tour of The Golden Circle attractions
2 Nights From $948
per person, double occupancy

Single Supplement: From $348
After breakfast, depart from Reykjavík with your small group and expert guide to visit some of the most iconic attractions in Iceland: Gullfoss waterfall (often considered Iceland's Niagara Falls), the Geysir geothermal area, and Þingvellir National Park.
At your first stop, Þingvellir National Park, you set off on an invigorating and scenic walk. The park is a UNESCO World Heritage site and was the location of Iceland's ancient parliament, first established in 930 AD and convened continuously until 1798. In addition to being a gathering place for chieftains establishing law, it was an open-air meeting place for games, feasts, marriages, and trade. The park is situated on the dramatic rift valley where the North American and Eurasian tectonic plates pull apart, clearly visible at the great Almannagjá (Everyman's) Gorge which extends almost continuously from Lake Þingvallavatn north to Mt. Ármannsfell. Your hiking trail continues to Lögberg (Law Rock), from which important speeches and announcements were made.
A short drive from Þingvellir takes you to a local farm for a delicious lunch featuring homemade soup and fresh-baked bread and a warm fruit pie for dessert. After lunch you'll visit Geysir, which gives its name to the worldwide phenomenon, and Strokkur, or the "churn," which spouts every five minutes. From here, a 10-minute drive takes you to Gullfoss, or Gold Falls; Iceland's most-famous and most-visited waterfall and a national monument. From Gullfoss you continue (approximately 90 minutes) to Hella, known for its gentle Icelandic horses.
Check in at Stracta hotel where you will spend the night. Dinner is on your own and hotel staff can assist you with reserving a variety of activities for the following day (if you haven't already confirmed your optional excursion).
Accommodation: Stracta Hotel, Hella
Included Meals: Breakfast, Lunch
Today is yours to experience Hella and the surroundings as you see fit. You may choose to walk to the Ægissidufoss waterfall, ride at a nearby Icelandic horse farm, explore the Caves of Hella, walk to an outdoor geothermal swimming pool, or perhaps enjoy a sauna and hot tub at your hotel's outdoor garden.
Lunch and dinner on your own.
Accommodation: Stracta Hotel, Hella
Included Meals: Breakfast
This afternoon, a complimentary small-group transfer will be provided to Keflavík International Airport at 12:00 p.m. (or 12:30 p.m.). Your guides will reconfirm the transfer time while on tour.
Included Meals: Breakfast