Hungary, Slovakia, Austria, Germany: The Danube River
Tour Only
Flight + Tour Combo
8 Days
Starting From
$4,298
11 Days
Starting From
$5,298
Favorite
See What's Included
Embrace the Danube's lilting rhythm as you waltz upriver, discovering four countries' wonders on foot.
Outside your stateroom, a new day breaks. Green slopes lead up to a hilltop castle, and Dürnstein's blue bell tower comes into view round a sweeping bend in the Danube. Fresh sights unfold daily, from Budapest's markets and museums to Vienna's parks and palaces. Today's agenda on this Danube river cruise walking tour? A morning stroll through cobbled streets to the local Kaffee Konditorei for coffee and cream-laden pastries. Later, a panoramic walk with your guide through the Wachau Valley, lunch amidst terraced vineyards and apricot orchards, and an afternoon visit to Melk's Baroque monastery. Come sunset, you'll be back on board, sipping glasses of Grüner Veltliner and cruising towards Bavaria. But first, Austria calls. Slip into your walking shoes and step outside.
Highlights
Unpack once, then relax as your river ship delivers you to breathtaking footpaths and walking routes from the hills of Budapest to the forests of Bavaria.
Set out on scenic walks overlooking the beautiful Danube, exploring regional parks, medieval cities, and lush vineyards, often followed by lunch at local restaurants.
Indulge in the comforts of your deluxe floating accommodation for seven nights, savoring fine cuisine, a dip in the pool, and panoramic views from the deck.
Follow footpaths and explore the cityscapes of three iconic European capitals and four fascinating countries.

Choose from several activities every day, from private guided walks with your Country Walkers guides to daily guided city excursions and optional "Discover More" excursions.
Fall under the enchanting spell of some of the world's most magnificent Baroque architecture and old-world medieval cities.
Savor the flavors of Central Europe during regionally influenced meals on board complemented by delicious Wachau Valley wines and beers brewed at local abbeys.
On all Guided Adventures you can count on...
Expert local guides to introduce you to the best of your destination
Off-the-beaten-path places you'd never find on your own
Delicious multi-course meals—a majority are included
A maximum of 18 fun-loving fellow travelers to share the journey
Gracious accommodations that are a clean, comfortable home away from home
Experts to handle all the details
Flight + Tour Combos include plane tickets, airport shuttles, and pre- and post-tour accommodations
K+K Hotel Central
Ideally located next to the Old Town's Powder Gate, the K+K Central Hotel lays all of Prague at your feet. Its Art Nouveau style, elegant interiors, and superior service provide a welcome touch after a day of exploring the city's medieval treasures. Adorned with gold tones, lush decorative accents, and the intricately forged gilded ironwork for which the Art Deco movement is renowned, this air-conditioned hotel feels special and unique. During your stay, enjoy a massage or sauna in the wellness center. Begin each day with a generous buffet breakfast and savor seasonal Czech cuisine and famed Czech pilsner in the stylish Bar & Bistro. Rooms are simple, comfortable, and splashed with vivid, colorful fabrics and artwork.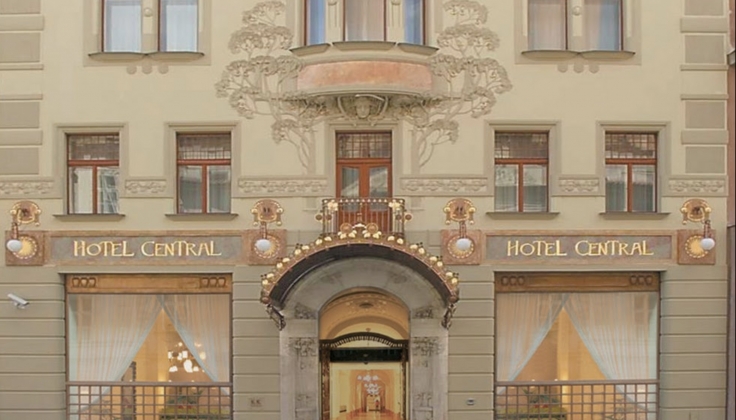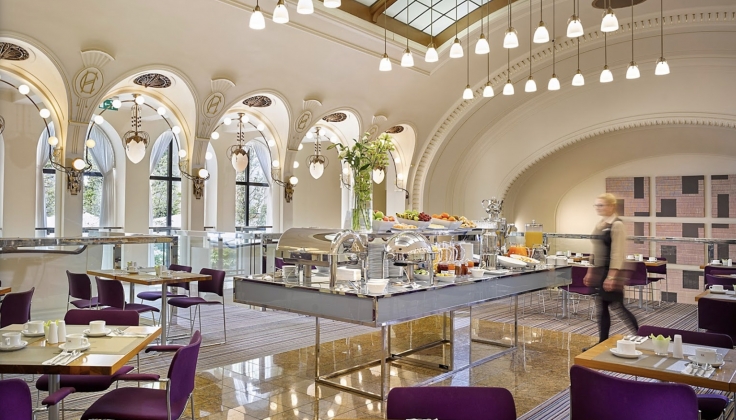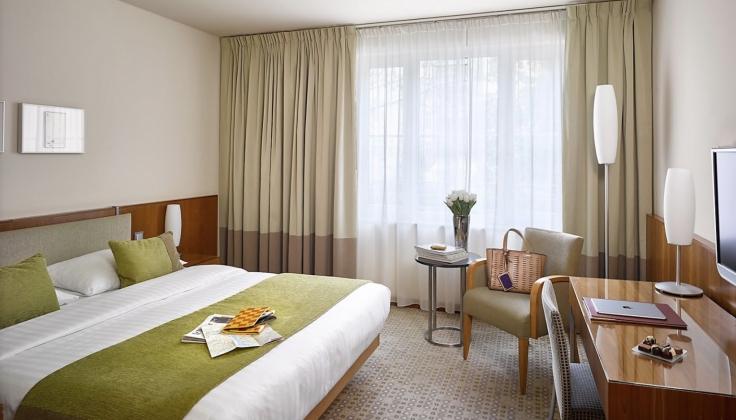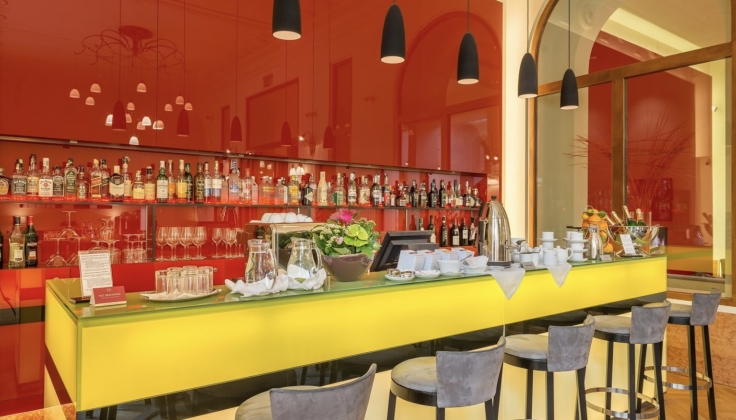 Mamaison Andrassy Hotel
Located in Budapest's exclusive Embassy neighborhood on the Pest side of the city, the Mamaison Andrássy Hotel was designed and built in a Bauhaus style by Alfred Hajos in 1937. It was renovated in 2007 with a sleek contemporary interior design. Admire the stunning Art Deco style of the hotel's Baraka Restaurant, which features creative cuisine that blends East and West flavors and sensibilities. Its sunny terrace overlooks the chic and trendy Andrássy Avenue. Your spacious air-conditioned room, with its warm and cozy décor, includes a satellite TV, direct-dial telephone, and minibar. Free WiFi is available throughout the hotel. Available on limited departures.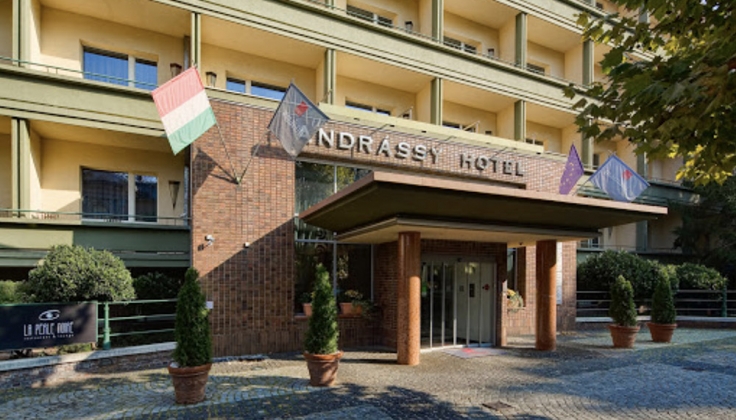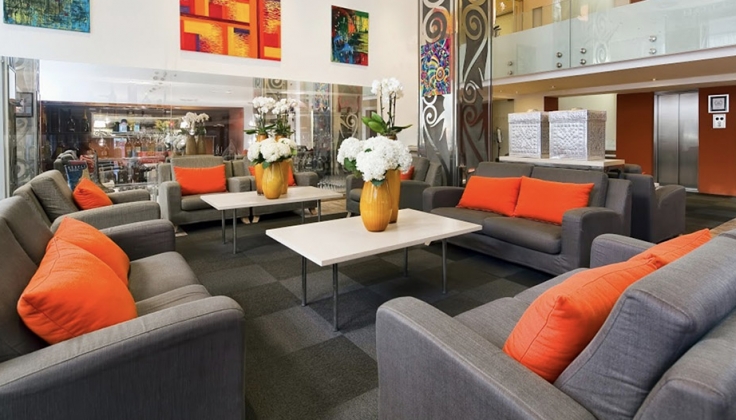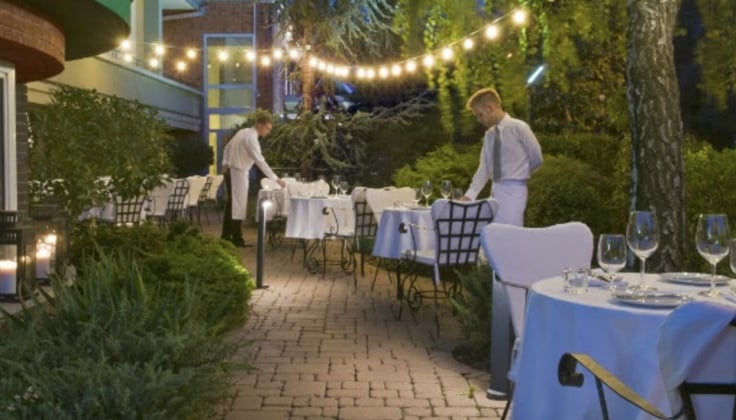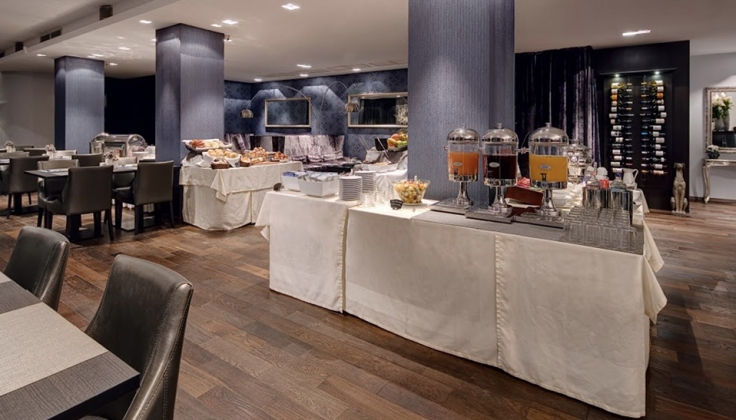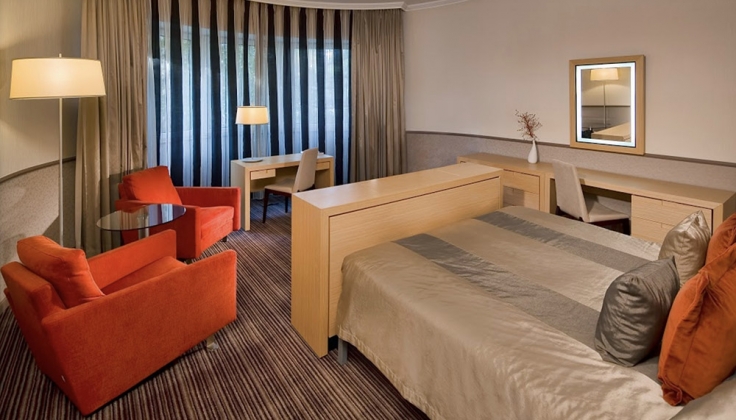 MS Emerald Sky/Emerald Destiny/Emerald Dawn/Emerald Luna
Emerald Waterways' 'Star-Ships' are designed to provide the most efficient and comfortable journey during your seven nights on board. The 54 generously-proportioned suites and 14 staterooms feature all the amenities you need to begin and end each rewarding day, including a private bath with shower, hairdryer, bathrobes, and slippers. A mini-bar and complimentary bottled water are restocked daily and a safe protects your valuables. Complimentary WiFi and a flat-screen TV with infotainment system keep you plugged in. Onboard power is 220 volts; North American guests may require a power adapter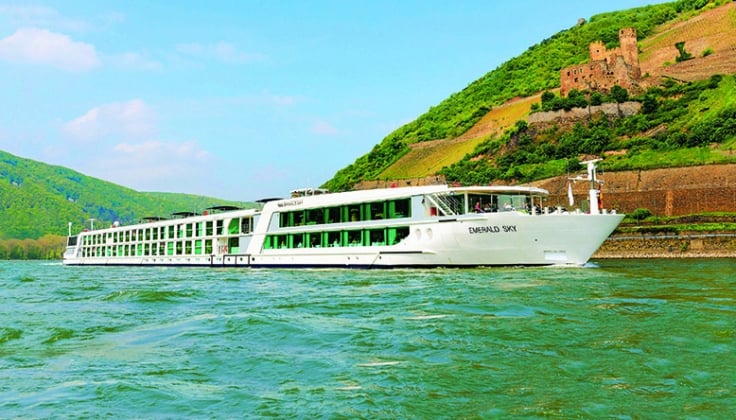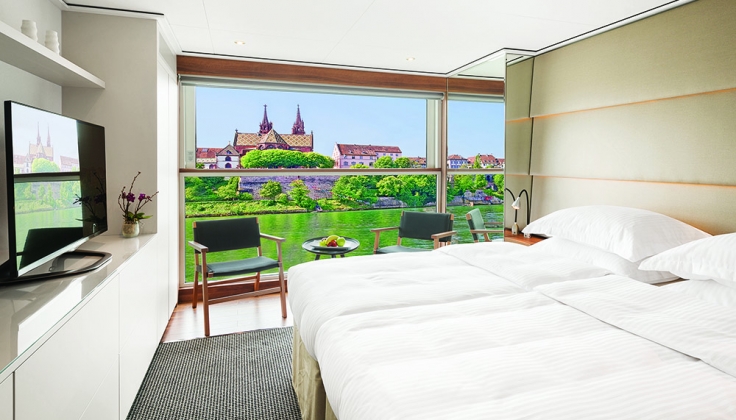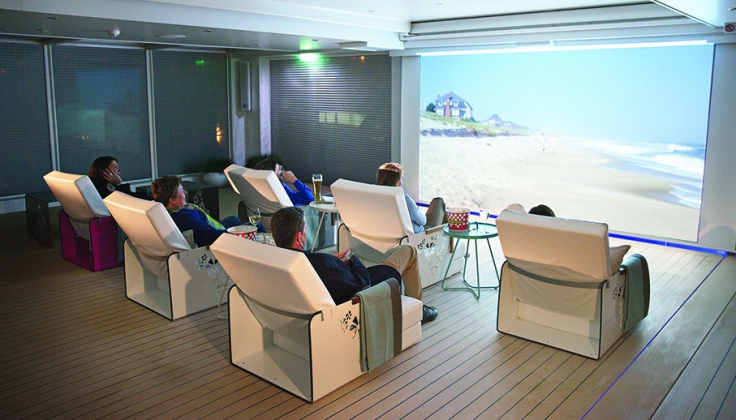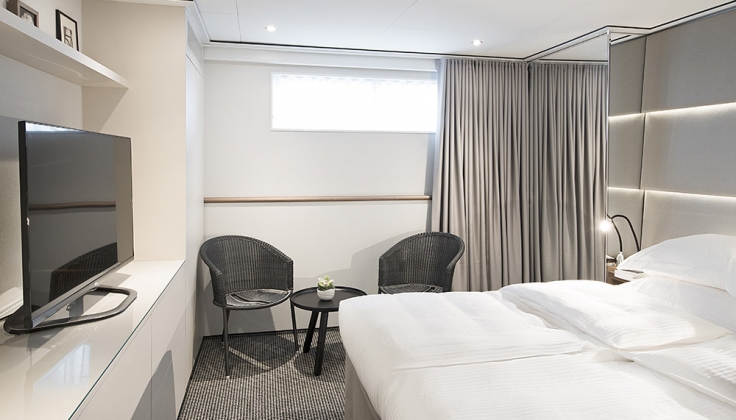 Linger Longer with a Tour Extension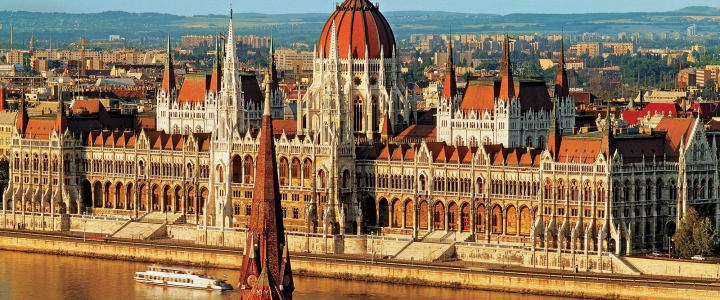 Pre-Tour
Flight + Tour Combo Only
2021 Pre-Tour Extension - Budapest
1 night at the Mamaison Hotel Andrássy, Budapest
Breakfast
3-day Budapest Transportation Pass
Airport and ship transfers
City Information
1 Night From $148
per person, double occupancy

Single Supplement: From $98
Begin your adventure by departing from a convenient gateway city in the United States or Canada. Spend your first night aloft.
Upon arrival at Budapest's airport, a representative holding a Country Walkers sign meets you as you exit the baggage claim area. A complimentary small-group transfer will be provided to your Budapest hotel, approximately 30 minutes away. The remainder of the day is at your leisure (no meals included).
If you are going to be delayed meeting our transfer representative for more than 15 minutes due to delayed or lost luggage, please contact our emergency assistance provider, Allianz Global Assistance, by calling the numbers listed in the front of this packet. This service is available 24 hours/day, 7 days/week to assist you with any type of travel delay.
Our drivers are generally able to wait for up to 45 minutes from the time your flight lands, after which you would be responsible for your own transfer.
Your hotel room may not be available until the designated check-in time. If you arrive early, you may store your luggage with the reception desk. The rest of the day is free to relax or begin your exploration of the city with your included three-day Budapest Transportation Pass.
Country Walkers provides you with City Information including recommendations on what to see and do in Budapest during your stay.
Accommodation: Mamaison Hotel Andrássy
Today, explore Budapest on your own. This cosmopolitan city offers different experiences on each bank of the Danube, and a wealth of historical and cultural treasures. Upon arrival at your hotel, you will have received a complimentary Public Transportation Pass, sure to make exploring easy.
Discover Heroes' Square or browse the many stalls and food offerings of Market Hall, the city's largest indoor market and a marvelous emporium of Hungarian delights. Indulge in the many pleasures of Andrássy Avenue, Budapest's sophisticated answer to the Parisian Champs-Élysées, all within walking distance of your hotel. Across the river, on the Buda side, you might explore the vibrant Castle District, a UNESCO World Heritage site perched some 550 feet above the Danube. In the Old Town, view the Gothic Buda Castle and explore narrow medieval streets and squares, browsing shops and sampling Hungarian specialties at cafés. Head over to Fisherman's Bastion for panoramic views of the ornate Parliament Building, and the rest of the city, and then duck into the nearby Gothic Matthias Church.
With thermal springs running under its streets, Budapest is a city of spas—about a dozen—where locals gather to "take the waters" and catch up on family gossip. Your hotel can help you find one that suits you.
Please note that a full-day guided city walk with a local expert, which includes a walk up Castle and Gellért hills, is offered during the main trip, so you may want to plan your time accordingly; please refer to the daily itinerary for included visits.
Included Meals: Breakfast
Accommodation: Mamaison Hotel Chain Bridge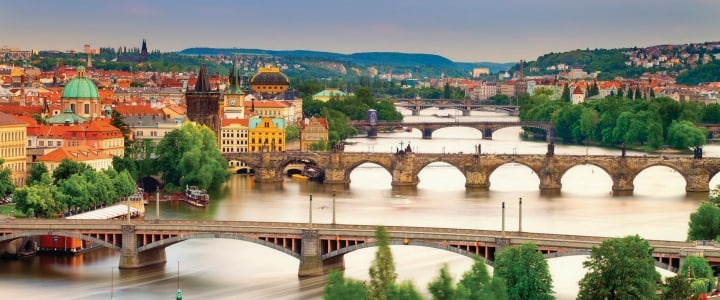 Post-Tour
Flight + Tour Combo Only
2021 Post-Tour Extension - Prague Post-Trip
2 nights at the Hotel K+K Central, Prague
Daily breakfast
3-day Prague Transportation Pass
Airport and ship transfers
City Information
2 Nights From $248
per person, double occupancy

Single Supplement: From $198
Stay on in Prague to uncover its many medieval treasures. Your included three-day Prague Transportation Pass (that you received upon your arrival yesterday) makes getting around a breeze.
Country Walkers provides you with City Information including recommendations on what to see and do in Prague during your stay
Your hotel is located in the heart of the Old Town, making it the perfect place to begin your discoveries. Dating back to 1091, this historical district is the oldest of Prague's quarters. Its center, the Old Town Square, is dominated by the Gothic-style Church of Our Lady Before Tyn, with distinctive twin gables. Nearby is the Town Hall, where you may choose to linger a while, or at least until the top of the hour. That's when the Prague Orloj, or Astronomical Clock, comes alive with figures of the Apostles and other sculptures marking time with a magical blend of wonder and precision. You might also wish to explore the Jewish Quarter, or Josefov, named after the Emperor Josef II. Located in the Old Town, or Staré Mesto, the Jewish Quarter includes the remains of Prague's former Jewish ghetto. Since many Jewish people died during World War II or were forced by the Communist regime to leave the country, the current Jewish community in Prague numbers only 5,000 to 6,000 people.
Prague's "New Town," founded in the 14th century, contains Wenceslas Square, once an ancient horse-trading site, now a modern shopping center. Nearby is the grand National Museum, the largest museum in the Czech Republic, where you can peruse exhibits of the natural and social sciences. New Town is also home to many splendid churches and Charles Square, one of the largest square in medieval Europe.
Included Meals: Breakfast
Accommodation: Hotel K+K Central, Prague
Today, you maybe wish to gain a full view of Prague by walking across the famous Charles Bridge, which has spanned the Vltava River since the early 1400s. Upon crossing, you arrive in Hradcany, the impressive castle district. Explore this vast complex, the seat of Bohemian kings, Holy Roman emperors, and, today, the President of the Czech Republic. The Castle District remains an opulent display of Prague's history, with towering St. Vitus Cathedral, old royal palaces, resplendent gardens, and grand halls. It is easy to spend the day within the castle walls—the largest ancient castle complex in the world—without retracing your steps. You'll find many opportunities to pause at charming cafés to refuel with strudel, pork & dumplings, and perhaps a glass of pale lager or pilsner.
Included Meals: Breakfast
Accommodation: Hotel K+K Central, Prague
This morning, a complimentary small-group transfer is provided to Prague's Airport. Your Country Walkers guides will let you know your departure time from the hotel during your tour.
*Please note: For guests with early-morning departures, breakfast at the hotel may not be available. Please check with the front desk to verify the times that breakfast is served.
County Walkers transfer times and departure points are finalized in advance and cannot be modified for individual guests. If you extend your stay beyond the scheduled program dates, return transportation to the airport will be at your own expense.
Included Meals: Breakfast
| What's Included | Flight + Tour Combo | Tour Only |
| --- | --- | --- |
| Exceptional boutique accommodations or deluxe river cruise ship (7 nights) | | |
| 21 on-tour meals: 7 breakfasts, 7 lunches,7 dinners | | |
| Local guides with you throughout tour | | |
| Local wine and/or beer with dinner | | |
| Entrance fees and special events as noted in the itinerary | | |
| Travel assistance available 24/7 provided by Allianz | | |
| Roundtrip airfare | | |
| One extra night in Budapest and one extra night in Prague | | |
| Airport car service for arrival & departure | | |
| Pre- and post-tour breakfasts | | |
| Business-class upgrades available | | |

Expert Local Guides
Experience your destination like an insider with people who call it home.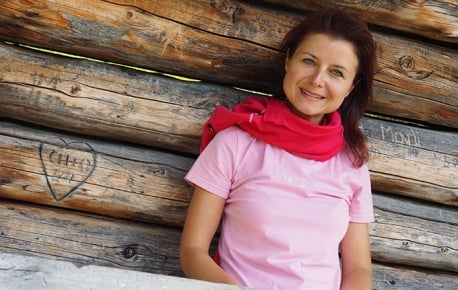 Agnes Gleirscher
Born and raised in Poland, Agnes Gleirscher was a school teacher for over 10 years and is the author of several textbooks in which outdoor programs for children are a key part of the curriculum. While teaching, she managed to become licensed in the tourism industry, where she has been working as a hiking guide and ski instructor, allowing her to immerse herself in the mountains that she loves.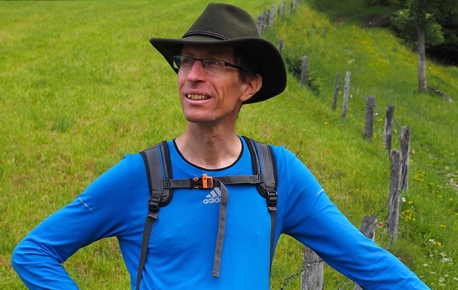 Christian Gleirscher
Born and raised in the Stubai Alps of Austria, Christian Gleirscher has always enjoyed playing and working in the mountains. He started his career in the tourism industry as a ski and snowboard instructor, and then became an accredited hiking guide. As a young adult, Christian was part of the Austrian National Team of Mountain Running and has participated in several major marathons. At the moment he works not only as a hiking guide but also as a rope access technician and ski instructor while also promoting his home region for the Stubai Tourism Office by attending trade shows and leading press tours.
Be the First to Get News & Special Offers
Click and hold to Zoom