In Italy's "Green Heart," sophisticated cuisine and natural beauty share the stage with medieval grandeur.
Oh, the glory of the Umbrian hills! There's no mystery why they call this the "Green Heart of Italy." From the lush farmland at your agriturismo to the sea of grapevines along the aptly named Il Cammino dei Borghi Silenti—the Way of the Silent Villages—you've seen enough shades of green to fill an entire paintbox! Today you're tracing St. Francis's steps through the countryside outside Valfabbrica. Crest one last ridge, and the Basilica of St. Francis gleams like a beacon on the hilltop ahead, with silvery-green olive groves rising to meet it. Crossing a graceful arched bridge, you climb past walls draped with flowering rosemary, up through the ancient town gate, and into the fabled streets of Assisi to continue your walking tour.
Highlights
Walk Il Cammino dei Borghi Silenti—the Way of the Silent Villages—past endless olive groves and vineyards, with splendid views of the Amerini Mountains.
Stroll the charming pedestrian center of ancient Orvieto, browsing ceramic shops, touring its 13th-century cathedral, or simply relaxing and enjoying a gelato.
Stay in a 17th-century country house still graced with original details like terracotta floors, large wooden beams, and rustic stone walls.
Follow the Franciscan Trail as it ascends through oak forest and pastures on its way to the spectacular hilltop town of Assisi.
On all Self-Guided Adventures you can count on...
A local representative available 24/7
Detailed maps & route notes featuring turn-by-turn directions and places of interest
Delicious meals—many are included
Scheduled taxi transfers to bring you to and from each day's walks (excluding self-drive adventures)
Gracious accommodations that are a clean, comfortable home away from home
Experts to handle all the details, including moving your luggage between hotels while you're out exploring
Access to a Self-Guided Flight Concierge—ask our knowledgeable team to find flights that sync with your planned trip
Hotel Duomo
This historic property, centrally located and set off of a quiet side street, is just steps from Orvieto's Duomo and other sights and local restaurants. Its 17 rooms and common areas are tastefully decorated with fanciful contemporary paintings, wood sculptures and mosaics by local artist Livio Orazio Valentini. All rooms have a private marble bath with hairdryer, satellite television, minibar and telephone. Some rooms look out toward Orvieto's famous Duomo. Free WiFi is available throughout the hotel. A/C is available.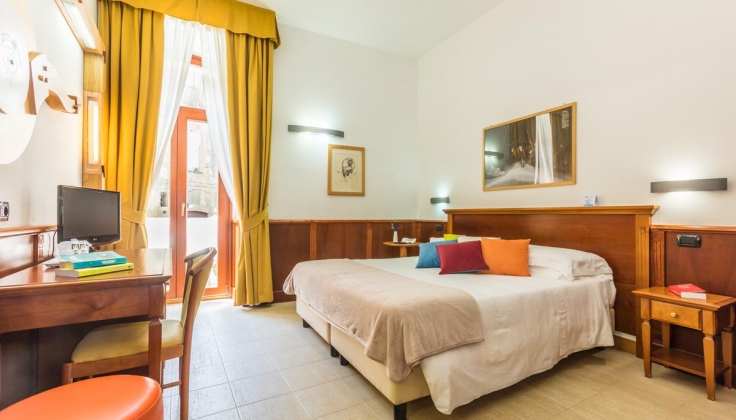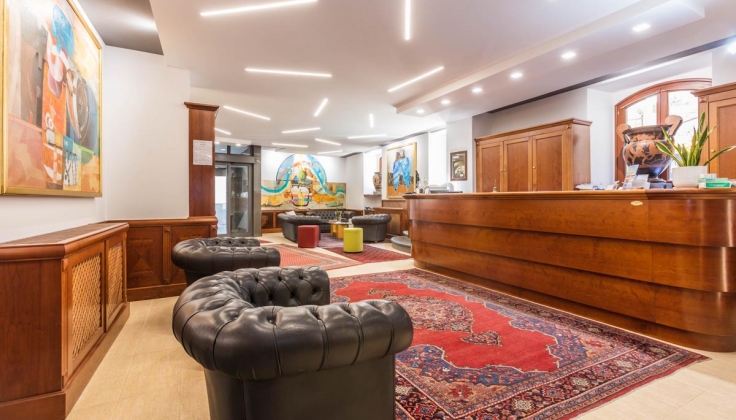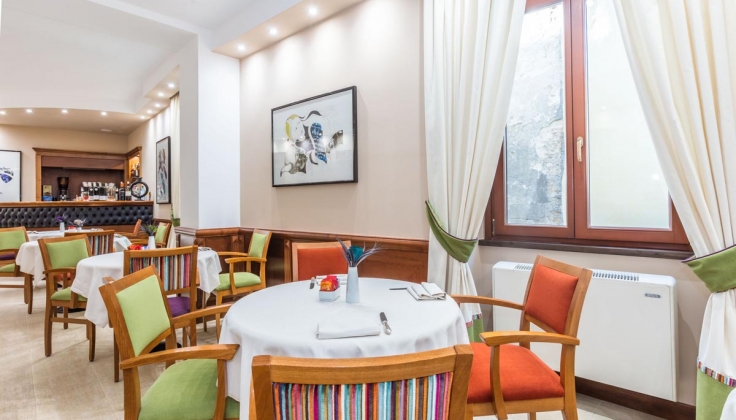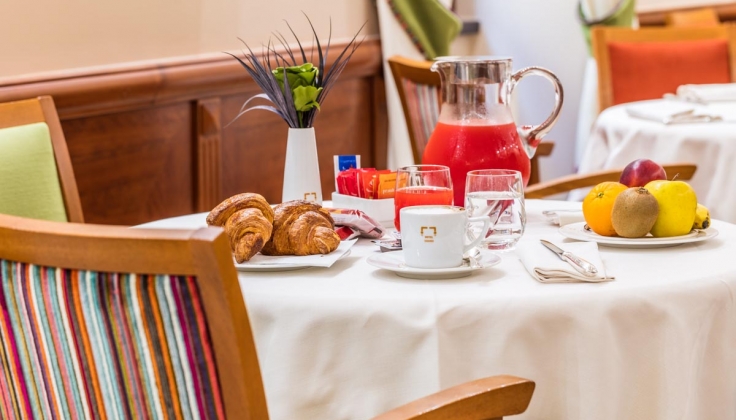 Agriturismo Cerqueti
Situated in the charming Umbrian village of Morre, the Agriturismo Cerqueti has been run by the Mecarelli family since its debut in 2014. Their renovated stone farmhouse and their onsite olive oil production reflect the deep traditions of the region. During your stay, enjoy a refreshing swim in the pool and enjoy the intimate atmosphere of this six-room agriturismo. At mealtime, savor local dishes thoughtfully prepared with ingredients from the property, from vegetables and meats to fruit and jams. Please note: this accommodation is available on limited departures.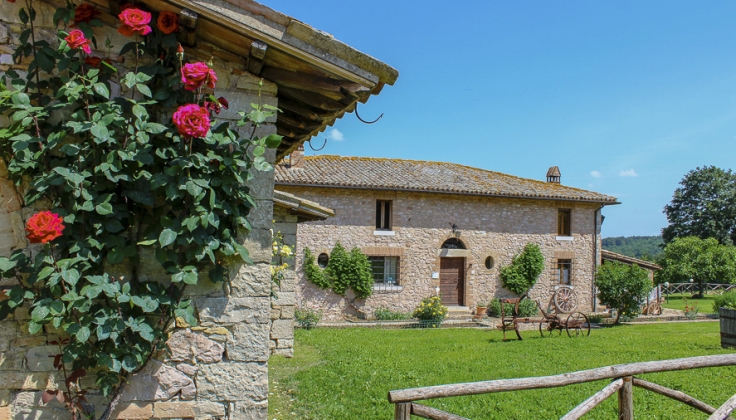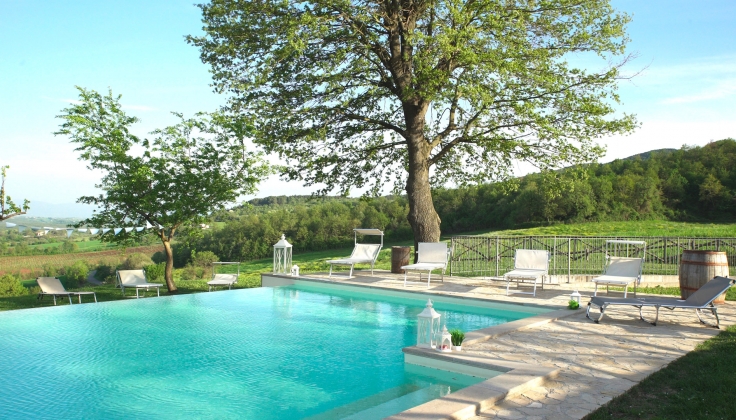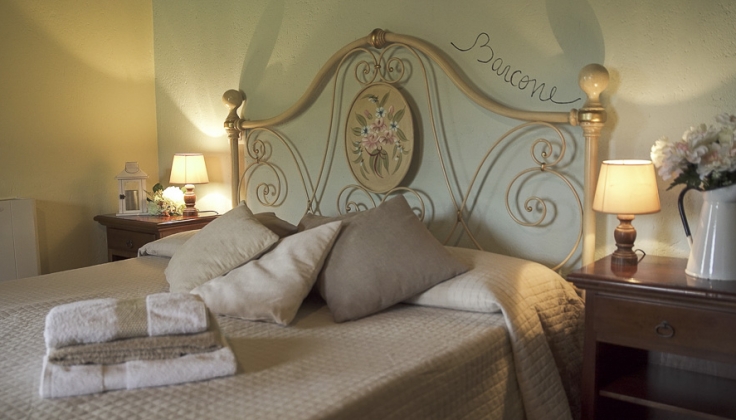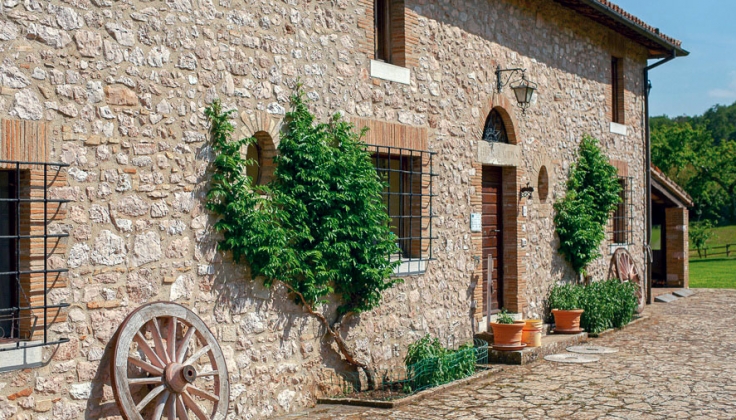 Palazzo Dragoni
This elegant property in the historical center of Spoleto was originally constructed in the mid-1500s. The Palazzo Dragoni incorporates the preexisting pre-Roman structure and is now an intimate hotel with just 14 rooms. Inside, gracious and refined common areas highlight its aristocratic heritage with classic décor, artwork, and Oriental rugs. Air conditioned, individually decorated guest rooms incorporate original architectural details along with antiques, pastel colors, and warm fabrics, all with a view of Monteluco Hill in the Spoleto Valley. A breakfast of homemade delicacies is served on the main floor of the residence, along with splendid views of the surrounding countryside. Please note: this accommodation is available on limited departures.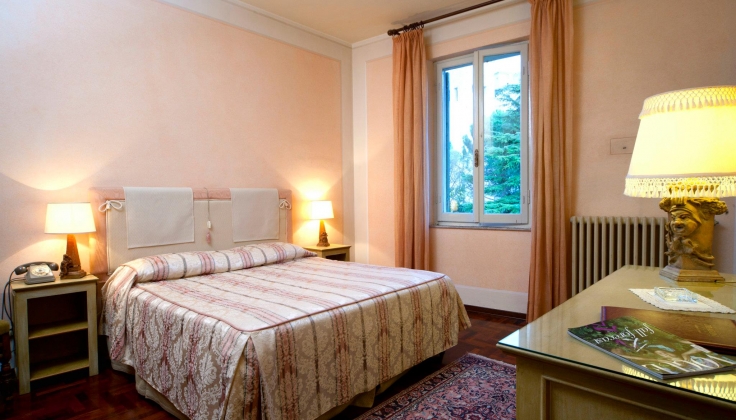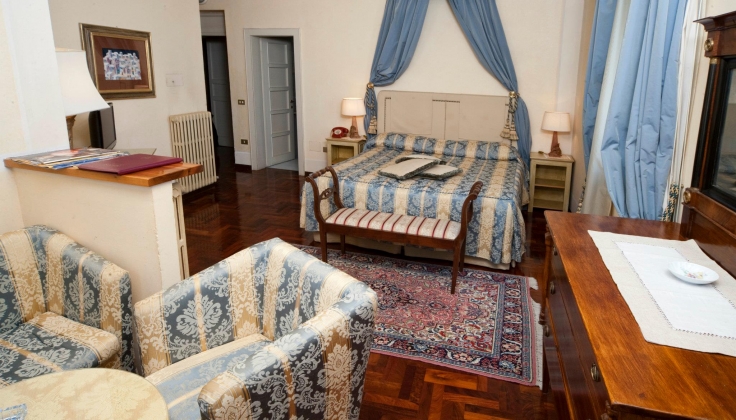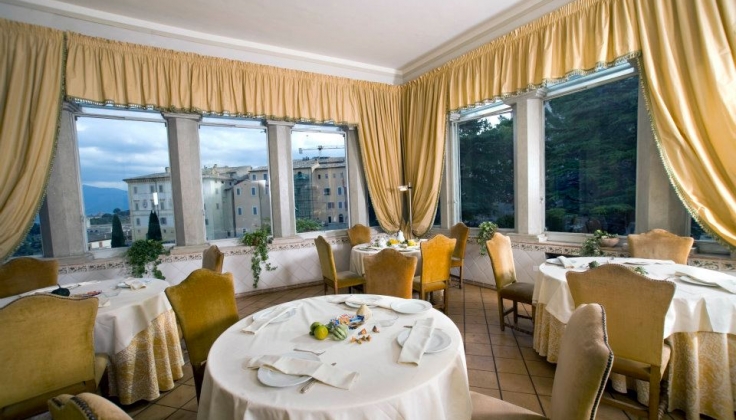 San Crispino Residenza d Epoca
This historical mansion in the heart of the pedestrian center of Assisi is accessed through its 14th-century stone archway. Occupying a medieval complex surrounded by tranquil grounds and manicured gardens with views of Assisi, the residence offers just seven air conditioned, fully renovated, individually decorated guest rooms. Spacious and elegant, the rooms blend original architecture with fine furnishings, fabrics and antiques. In addition to attentive service, a free shuttle is available to the spa of its nearby sister property with a full treatment menu. Please note: this accommodation is available on limited departures.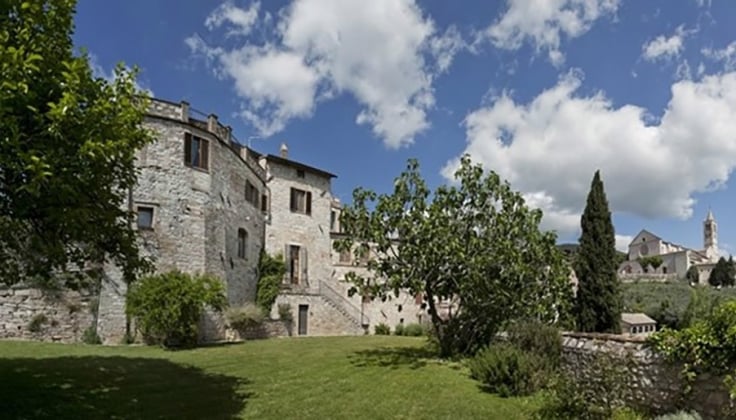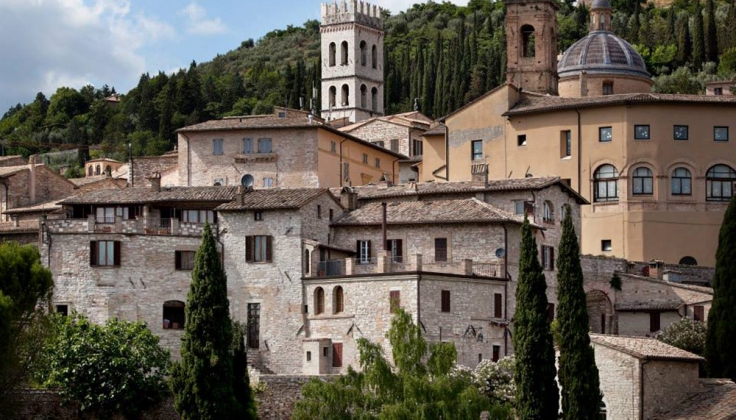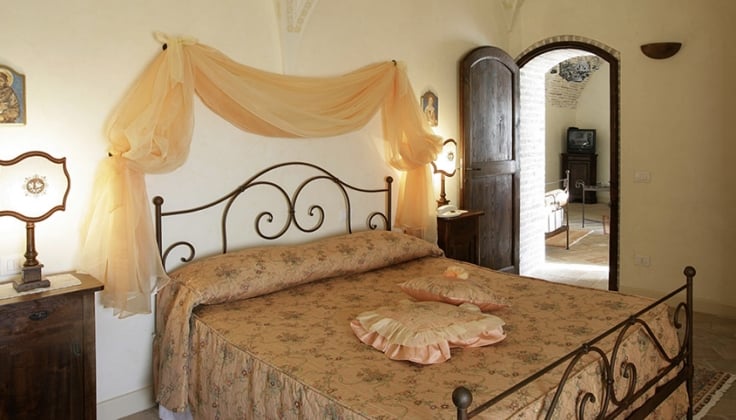 | What's Included | Tour Only |
| --- | --- |
| Boutique accommodations | |
| 10 meals: 7 breakfasts, 1 lunch, and 2 dinners | |
| Detailed water- and tear-resistant Route Notes, maps, and use of a handheld GPS unit | |
| Orientation meeting with a Country Walkers representative | |
| Local representative available 24/7 | |
| Scheduled taxi and luggage transportation (Please note: If unable to walk, it is possible to travel with your luggage from one accommodation to the next at no additional charge.) | |
| Entrance fees and special events as noted in the itinerary: Wine tasting. | |
| Access to Self-Guided Flight Concierge—Ask our knowledgeable team to find flights that sync perfectly with your planned trip. | |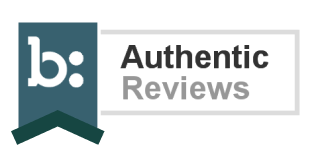 Guest Reviews This tour doesn't have any reviews because it is a new tour. Be the first to review it!
Be the First to Get News & Special Offers
Click and hold to Zoom