Italy: Sicily
8 Days
Starting From
$5,948
11 Days
Starting From
$6,948
Favorite
See What's Included
Its history may be epic, but it's the people that make Sicily the "soul of Italy."
One minute, you're walking through a field of wildflowers to one of Sicily's finest preserved temple at Segesta, the next you're making dessert with a Sicilian chef. Delizioso! A Slow Food maven, Daniela shares the finer points of zesting lemons, whisking ricotta, and chopping almonds as she teaches you to make a perfect cassata. After day, Sicily's mix of history, scenery, and outstanding cuisine keeps catching you off guard. A day after watching flamingos from a trailside bird blind, you're discussing Aeschylus with your historian guide at Syracuse's ancient theater. From Byzantine mosaics to Greek temples, Etna's snowy summit to Planeta's sunny vineyards, this walking tour in Sicily never ceases to amaze.
Highlights
Stroll amid the ancient walls and columns of the Syracuse Archaeological Park with an expert historian, visiting the park's famed Roman amphitheater along the way.
Adventure across the slopes of Mt. Etna—Europe's largest active volcano—hiking trails through wildflowers, forests, and overtop a hardened lava flow.
Discover one of the world's richest and most varied collection of Roman mosaics at the Villa Romana del Casale, a UNESCO World Heritage site.
Trace a coastal trail through the Oasi Vendicari Nature Reserve, home to 40 types of birds, and the perfect place for a refreshing dip in the sea.
Stay vineyard-side at the Planeta Estate, savoring fine cuisine made from family recipes and sampling celebrated vintages of the estate's own wine.
On all Guided Adventures you can count on...
Expert local guides to introduce you to the best of your destination
Off-the-beaten-path places you'd never find on your own
Delicious multi-course meals—a majority are included
A maximum of 18 fun-loving fellow travelers to share the journey
Gracious accommodations that are a clean, comfortable home away from home
Experts to handle all the details
Flight + Tour Combos include plane tickets, airport shuttles, and pre- and post-tour accommodations
Grand Hotel Piazza Borsa
Located in central Palermo, the Grand Hotel Piazza Borsa is ideally situated for shopping and sight-seeing. Featuring a lavish inner courtyard with a retractable glass ceiling, this historic hotel is a renovated 16th-century monastery built inside Palermo's stock exchange building. Well-appointed guest rooms include modern amenities such as air conditioning, with WiFi available in the lobby.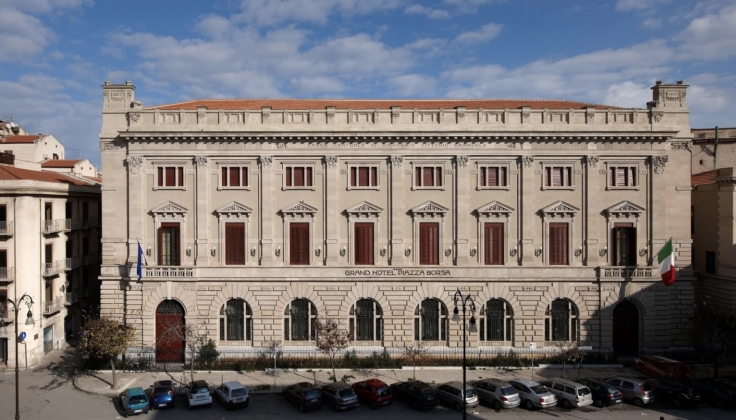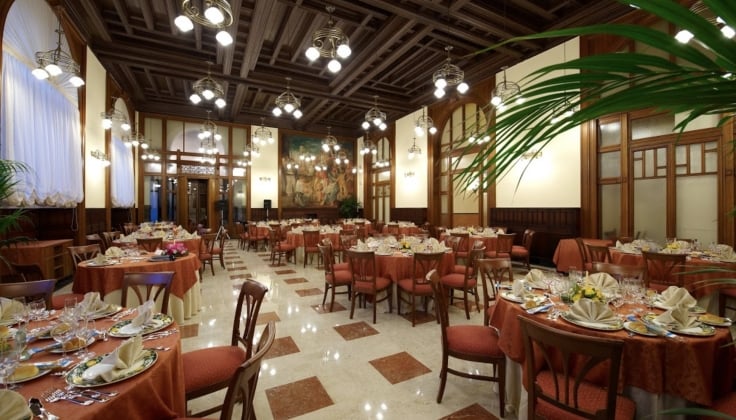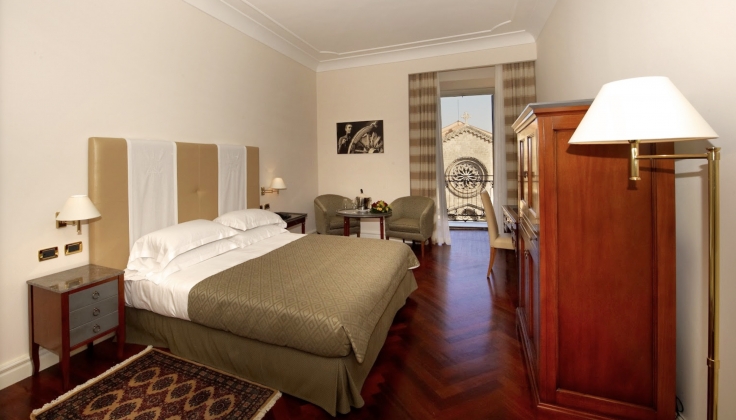 Residence La Gancia
Historic architectural details meld with modern amenities in this elegant, beautifully restored hotel overlooking one of the most stunning city beaches in Sicily—just a one-minute walk away. The hotel's convenient location puts you right near the boardwalk and within easy walking distance of historic attractions, such as the Church of Sant'Agostino and Cattedrale di San Lorenzo. While at the hotel, experience gracious Sicilian hospitality, as well as a fitness center, bar/lounge, rooftop terrace, and free Wi-Fi.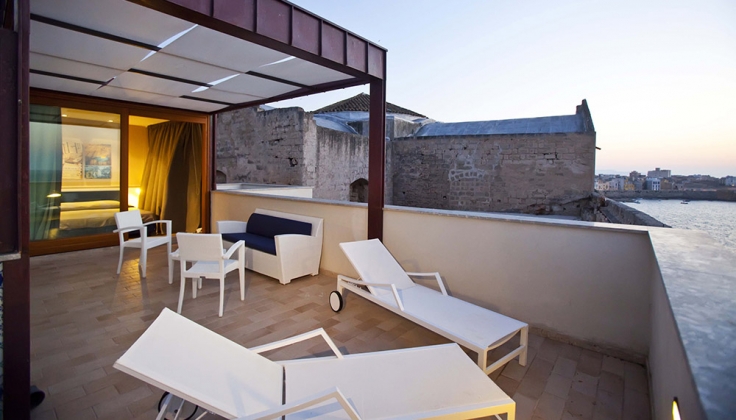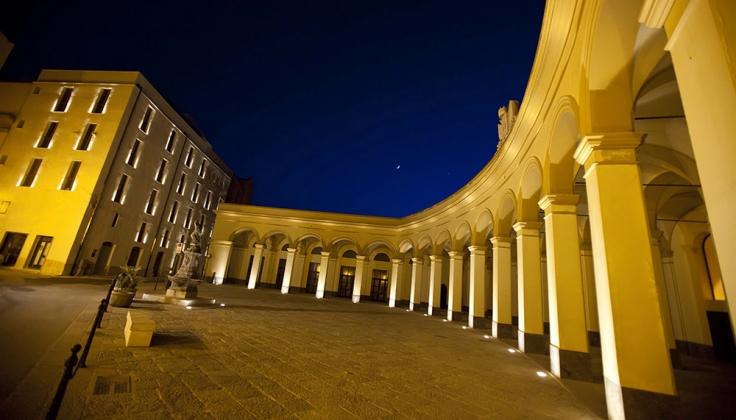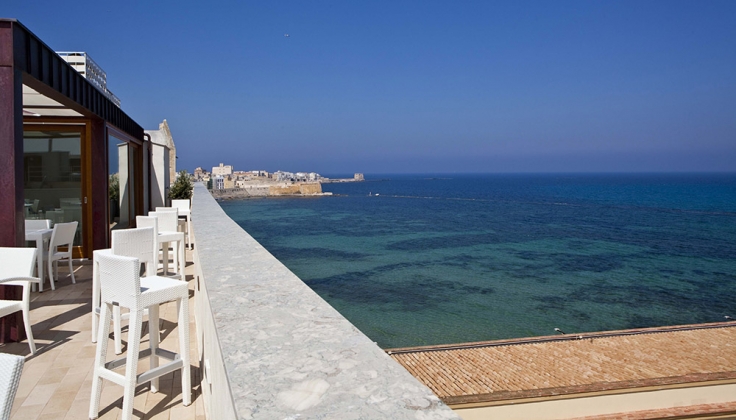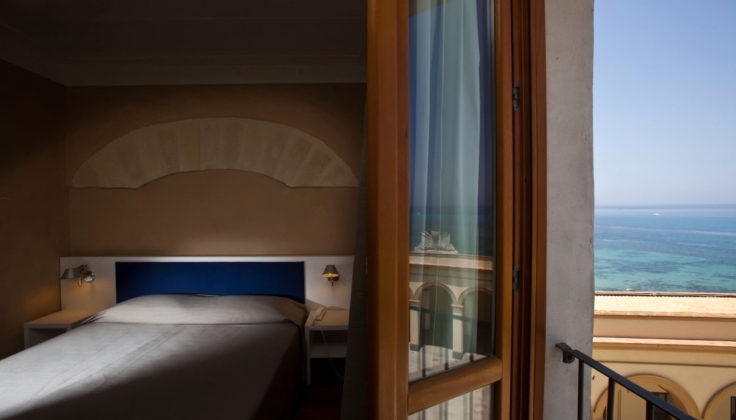 Planeta Estate - La Foresteria
Set amid the vineyards of the renowned Planeta winery, this secluded 4-star resort features spacious guest rooms with air-conditioning, WiFi, and individual terraces. Enjoy the hotel's swimming pool and steam bath, walking paths, and exclusive fine dining.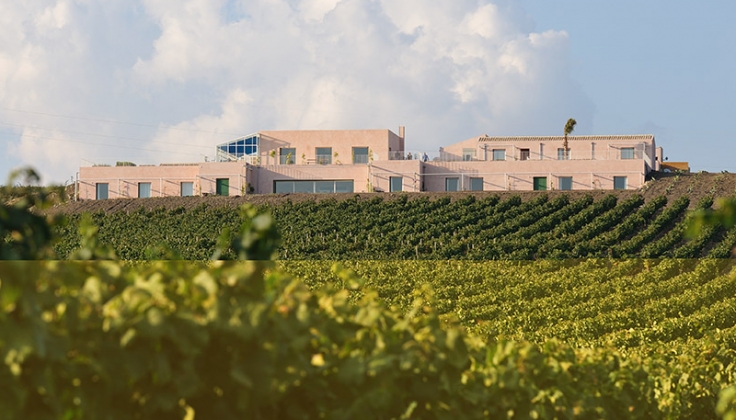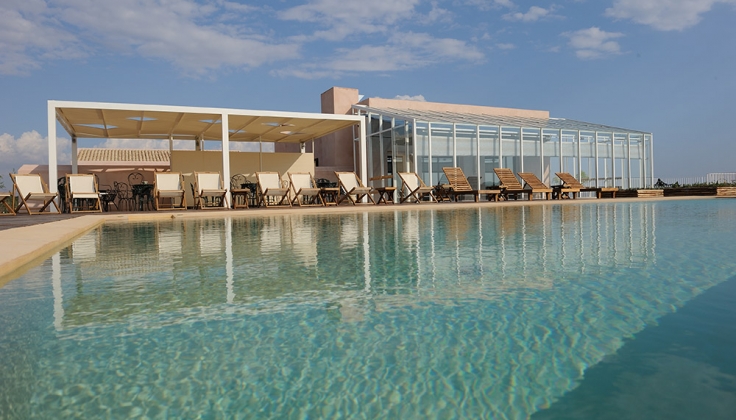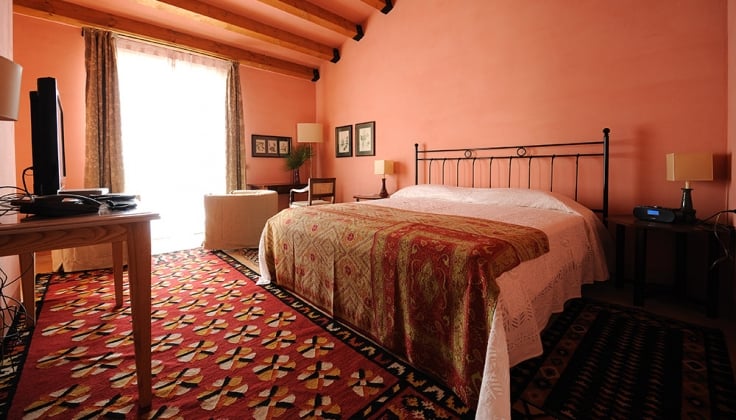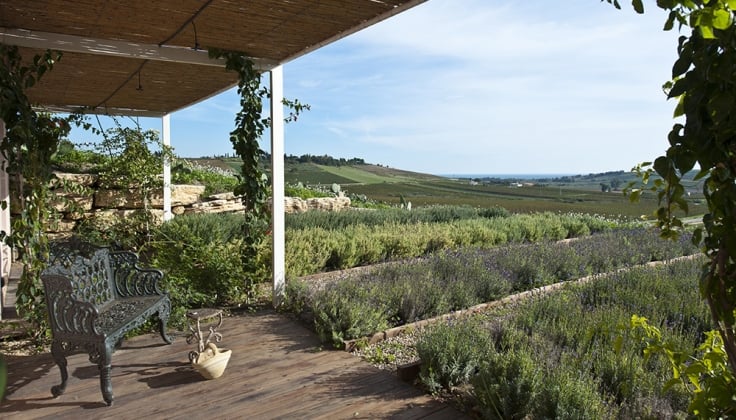 Agriturismo Vecchia Masseria
Originally built as an accommodation for farm workers tilling the local fields, this rural estate was lovingly restored in 1996 with environmentally friendly materials and respect for the hotel's history. Enjoy panoramic views of the rolling countryside, as well as the swimming pool, Jacuzzi, pub, and restaurant. Your air-conditioned room offers simple comforts. Please note it is not furnished with a telephone.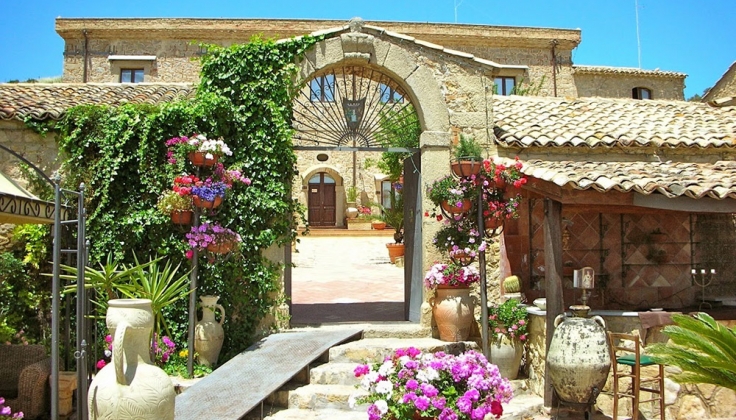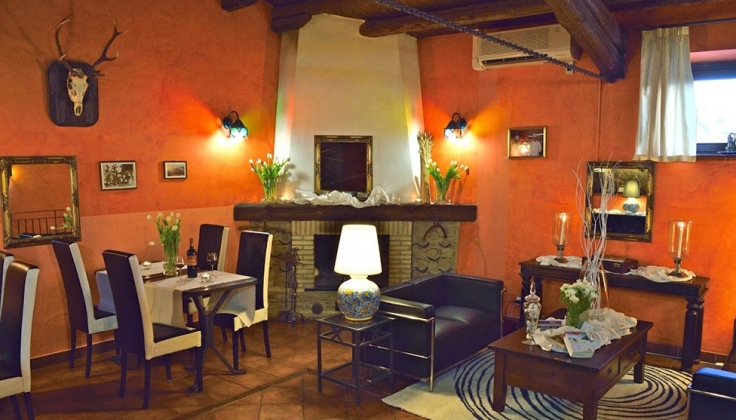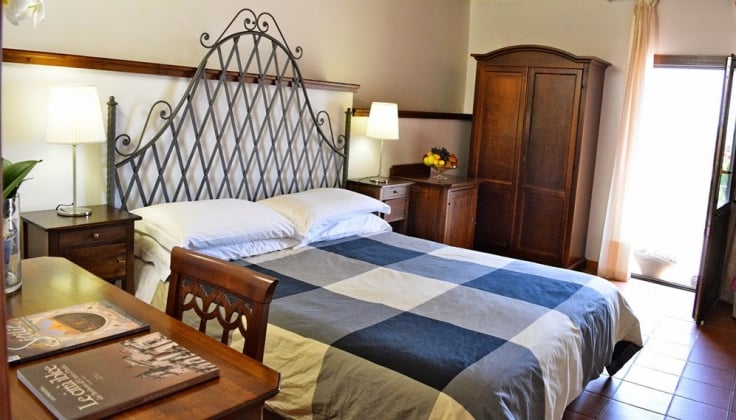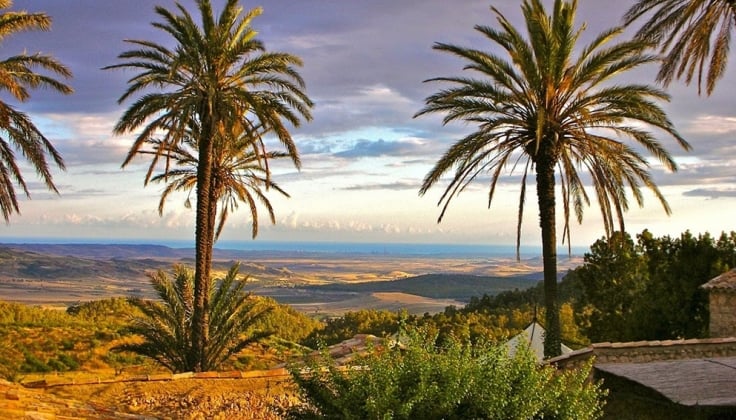 Grand Hotel Ortigia
Built in the late 19th century and completely refurbished in 1995, the Grand Hotel Ortigia preserves the original architectural lines and elegance of the Liberty style. One of the hotel's special features is the original foundational walls dating back to Roman times and other archaeological relics. This air-conditioned, seaside property is walking distance from Duomo square and Fonte Aretusa. From June to September, guests may take a boat and spend the day on the private hotel beach of Punta del Pero across the gulf.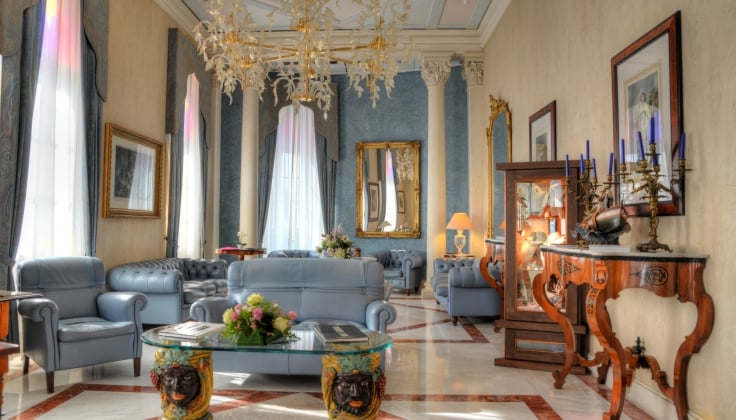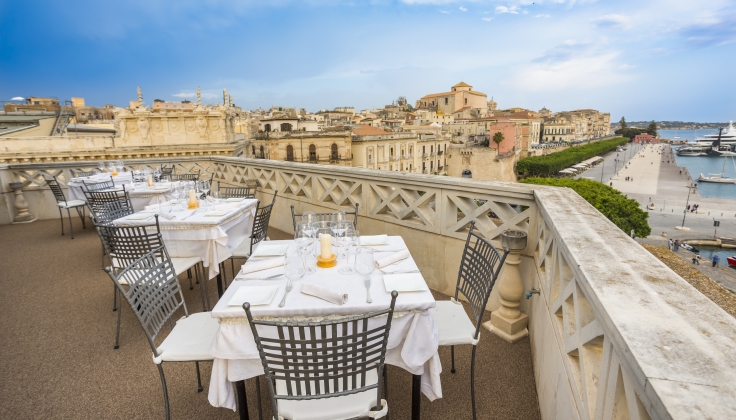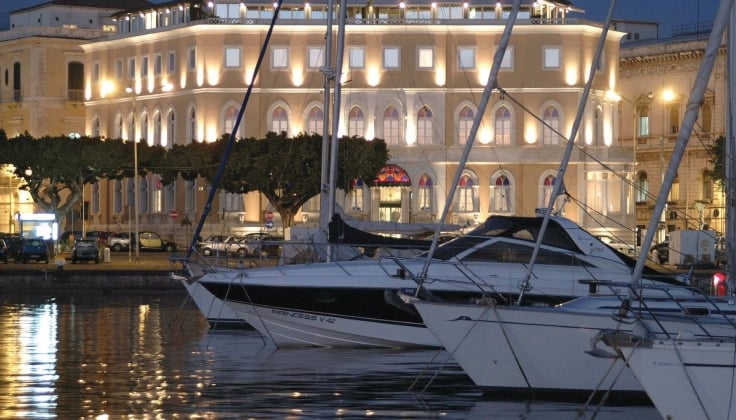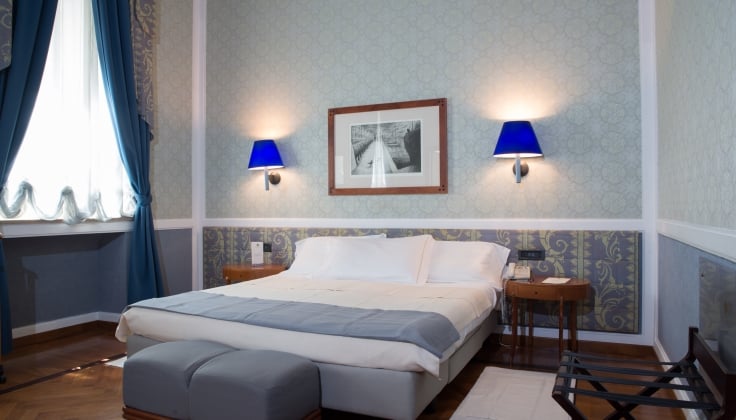 Zash Country Boutique Hotel
Offering stylish rooms and suites, Zash Country Boutique Hotel & Spa is a sophisticated hideaway at the base of Mt. Etna. Relax in the ample 30-acre estate, enjoying countryside views and the rejuvenating scent of the citrus gardens. The property is ideal for walking, jogging, or if you like, exploring on the provided bicycles. Rooms are spread throughout the estate and all include modern amenities such as air conditioning, WiFi, a hair dryer, a minibar, and a flat-screen TV.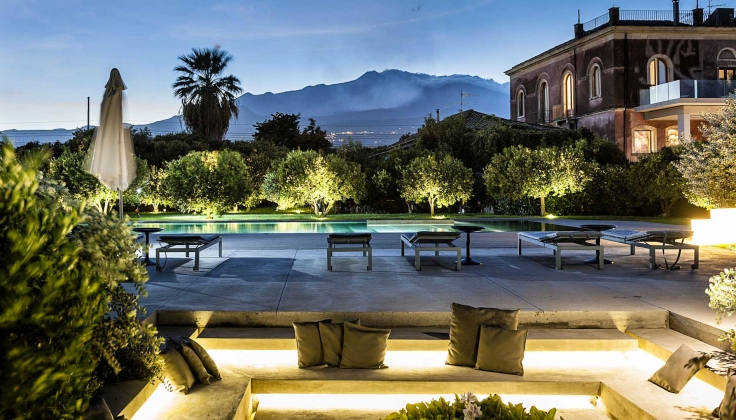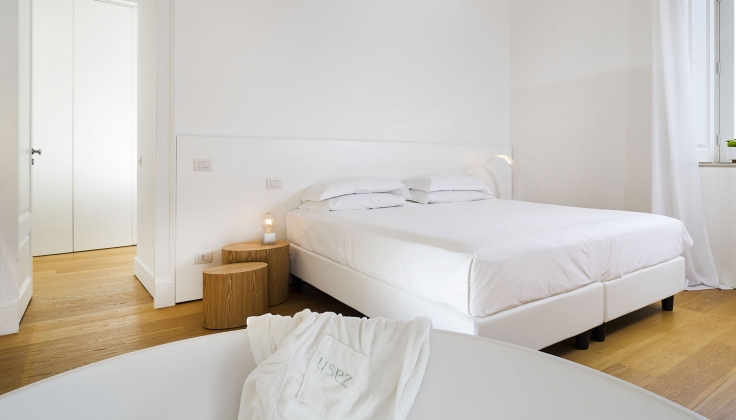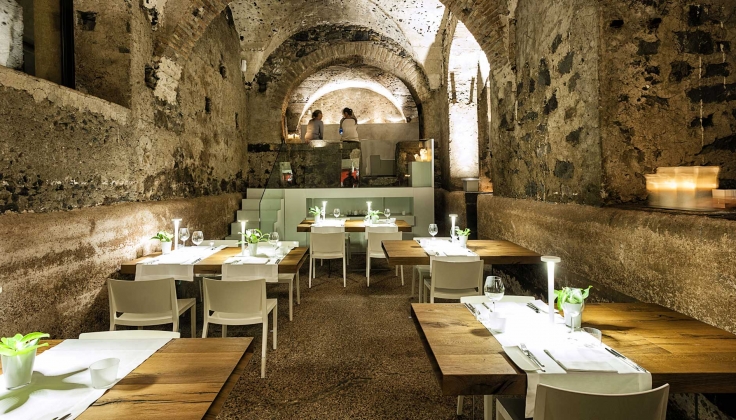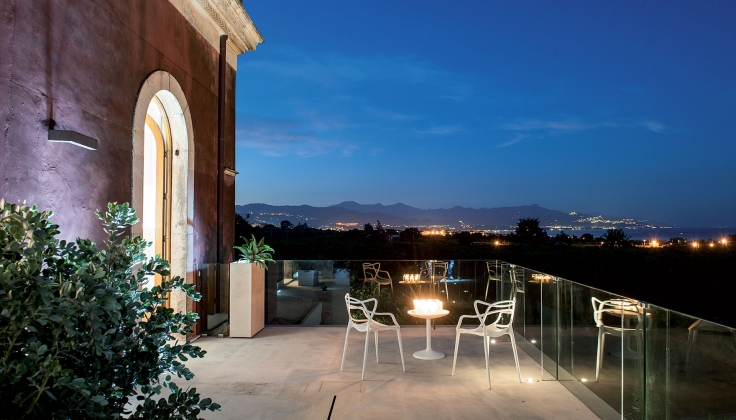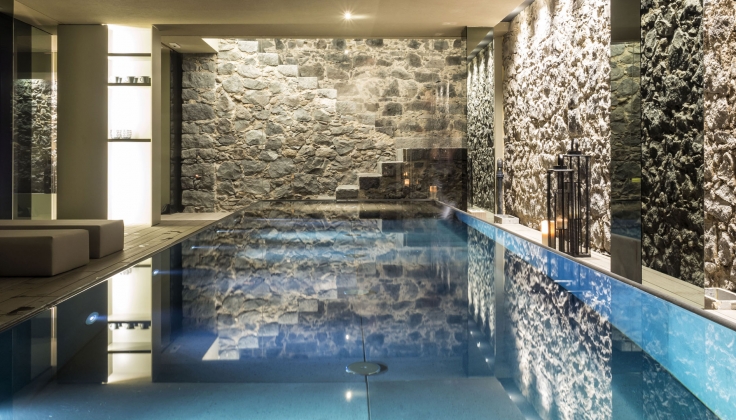 Linger Longer with a Tour Extension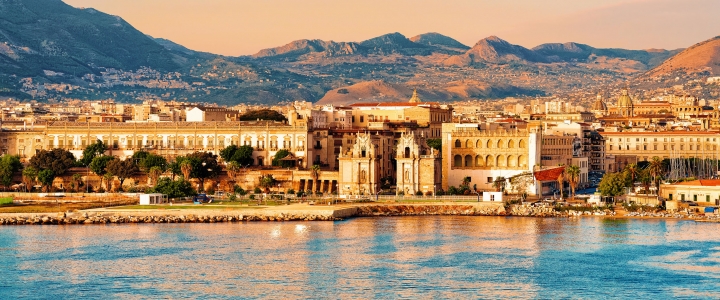 Pre-Tour
Flight + Tour Combo Only
2023 Pre-Tour Extension - Palermo
One night at the Grand Hotel Piazza Borsa
Airport car service for arrival
Daily breakfast
City information
1 Night From $195
per person, double occupancy

Single Supplement: From $145
Your vacation is about to begin! Spend your first night aloft and arrive ready for an unforgettable trip.
A Country Walkers representative will greet you at the airport to start your adventure off right. A complimentary car service will whisk you to your centrally located hotel. From here, you are perfectly positioned to explore this vibrant city at your leisure.
After a delicious included breakfast at your hotel, you are free to explore on your own, using our included city information packet to guide your discoveries.
Included Meals: Breakfast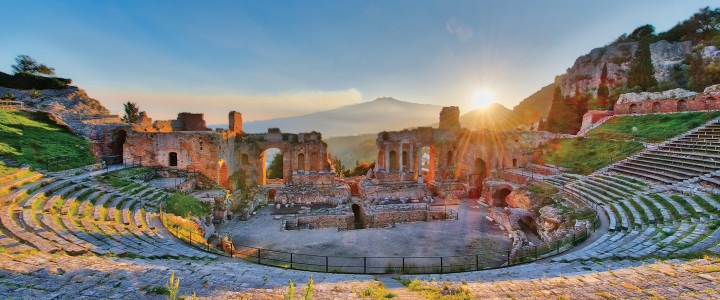 Post-Tour
Flight + Tour Combo Only
2023 Post-Tour Extension - Taormina
Two nights at the Hotel Villa Schuler
Transportation from your final land hotel to Villa Schuler
Airport car service for departure
Daily breakfast
City information
2 Nights From $445
per person, double occupancy

Single Supplement: From $445
After a delicious included breakfast at your hotel, board your private coach (at 10:00 a.m.) for transportation to Taormina. You arrive to your centrally located charming boutique hotel (by mid-morning) from where you are perfectly positioned to explore this stunning resort town at your leisure. Country Walkers also provides a city information packet to guide your discoveries.
Included Meals: Breakfast
After an included breakfast at your hotel, you are free to explore Taormina on your own, using our included city information packet to guide your discoveries
Included Meals: Breakfast
After an included breakfast this morning complimentary transportation will be provided to Catania's Fontanarossa Airport based on your departure time.
Included Meals: Breakfast
| What's Included | Flight + Tour Combo | Tour Only |
| --- | --- | --- |
| Exceptional boutique accommodations | | |
| 19 on-tour meals: 7 breakfasts, 7 lunches, 5 dinners | | |
| Local guides with you throughout tour | | |
| Local wine and/or beer with dinner | | |
| Entrance fees and special events as noted in the itinerary | | |
| Telescopic walking sticks provided on tour | | |
| Roundtrip airfare | | |
| One extra night in Archi and one extra night in Palermo | | |
| Airport car service for arrival and departure | | |
| Pre- and post-tour breakfasts | | |
| Business-class upgrades available | | |

Our guides, Mauro and Moritzio were fantastic! They worked constantly to make sure all were happy and taken care of. Hotels/food were excellent
The guides were both knowledgeable and fun to be with. They both love Sicily and really wanted the group to enjoy their home. Highly recommend this trip.
Expert Local Guides
Experience your destination like an insider with people who call it home.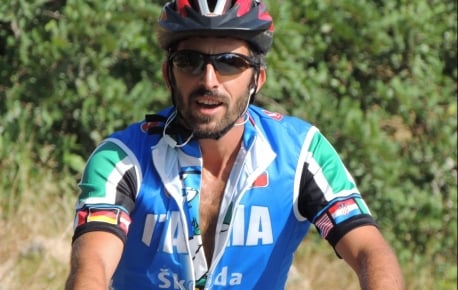 Mauro Chiummo
Mauro Chiummo was born and raised in Sicily and has a Neapolitan background. His love of nature began with his time in the Boy Scouts, eventually leading to a career in Environmental Education where he spent 10 years providing adults and children with wilderness adventures and outdoor recreational activities. In addition to leading biking and walking tours in Italy, Mauro is an active member of the anti-mafia association called Adiopizzo. He also enjoys spending time with his wife and daughter as well as playing volleyball and soccer, kayaking, running, and swimming. Plus, he's a master ping-pong player! When not enjoying all his outdoor sports, you can find Mauro reading, singing, studying history, and cooking.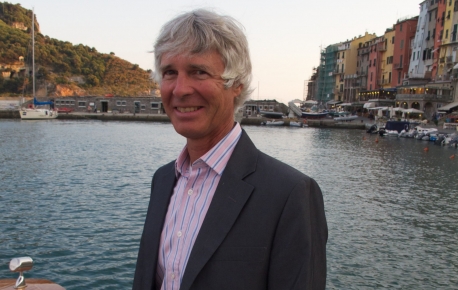 Christopher Wellington
Having lived in Italy for more than thirty years, Christopher Wellington combines a deep love of his adopted country with wide-ranging knowledge of its past and present. A history graduate of Cambridge, he taught English and religion before moving into guiding. He is fascinated by the art and architecture of Italy, and how it has grown out of the countryside and life of the people, the source, too, of his interest in the food and wine of each region.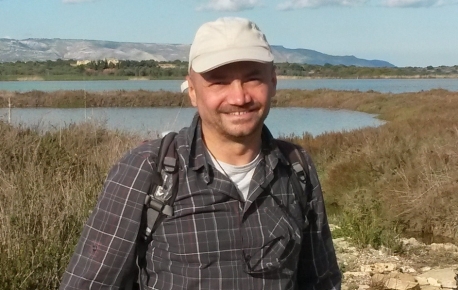 Maurizio Musmeci
A native of the Sicilian town of Acireale, Maurizio Musmeci lives in Aci Castello, a small village built on hardened Mt. Etna lava. Having lived in several Italian cities, he eventually returned to Sicily, where he is proud to be part of an organization that publicly supports businesses and public officials who do not pay protection money to organized crime. He has a degree in environmental planning and has been working for years as a hiking and nature guide. Maurizio wants to share Sicily with all visitors so they can know it for what it is: a beautiful land, full of contradictions, with an amazing natural and human cultural heritage.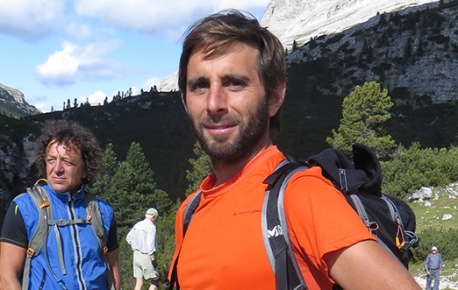 Keegan Alagna
With his American mother and Sicilian father, Keegan Alagna grew up in a bilingual home in the Umbrian countryside near Assisi. From his childhood on a working farm to post-graduate work in geology, he has always pursued his passion and curiosity for the outdoors, through teaching, guiding, and exploring. He brings his depth of knowledge of geology, nature, Italian history and culture to his walking tours and to his position as a key member on Italy's premier outdoor group—the CAI, the Club Alpino Italiano.
Be the First to Get News & Special Offers
115 other people have recently viewed this tour!
Click and hold to Zoom