Italy: Sicily
Tour Only
Flight + Tour Combo
10 Days
Starting From
$6,348
13 Days
Starting From
$7,398
Favorite
See What's Included
Its history may be epic, but it's the people that make Sicily the "soul of Italy."
One minute, you're walking on Zingaro's deserted coastline, the next you're making dessert with a Sicilian chef. Delizioso! A Slow Food maven, Daniela shares the finer points of zesting lemons, whisking ricotta, and chopping almonds as she teaches you to make a perfect cassata. Day after day, Sicily's mix of history, scenery, and outstanding cuisine keeps catching you off guard. A day after watching flamingos from a trailside bird blind, you're spying Bronze Age cliff tombs in Pantalica's limestone gorges, or discussing Aeschylus with your historian guide at Syracuse's ancient theatre. From Byzantine mosaics to Greek temples, Etna's snowy summit to Planeta's sunny vineyards, this walking tour in Sicily never ceases to amaze.
Highlights
Stroll amid the ancient walls and columns of the Syracuse Archaeological Park with an expert historian, visiting the park's famed Roman amphitheater along the way.
Adventure across the slopes of Mt. Etna—Europe's largest active volcano—hiking trails through wildflowers, forests, and overtop a hardened lava flow.
Stay vineyard-side at the Planeta Estate, savoring fine cuisine made from family recipes and sampling celebrated vintages of the estate's own wine.
Discover one of Sicily's greatest cultural treasures, the Cathedral of Monreale, perched on the slope of Monte Caputo.
Savor a lunch of typical Sicilian specialties at our friend Daniela's farm estate, then step into the kitchen for a hands-on lesson in preparing Sicilian desserts.
On all Guided-Full Adventures you can count on...
Expert local guides to introduce you to the best of your destination.
Off-the-beaten-path places you'd never find on your own.
Delicious, authentic multi-course meals — virtually all are included.
A maximum of 18 fun-loving fellow travelers to share the journey.
Gracious accommodations that are a clean, comfortable home away from home.
Experts to handle all the details.
Flight + Tour Combos include plane tickets, airport shuttles, and pre- and post-tour accommodations.
Badia Nuova Residence
In the heart of Trapani's old town (and just a one-minute walk from the beach), this tasteful city hotel offers a contemporary but comfortable home base. The hotel's convenient location puts you right near the boardwalk and within easy walking distance of historic attractions, such as the Church of Sant'Agostino and Cattedrale di San Lorenzo. While at the hotel, experience gracious Sicilian hospitality, as well as a sun terrace, elegant restaurant, and free WiFi.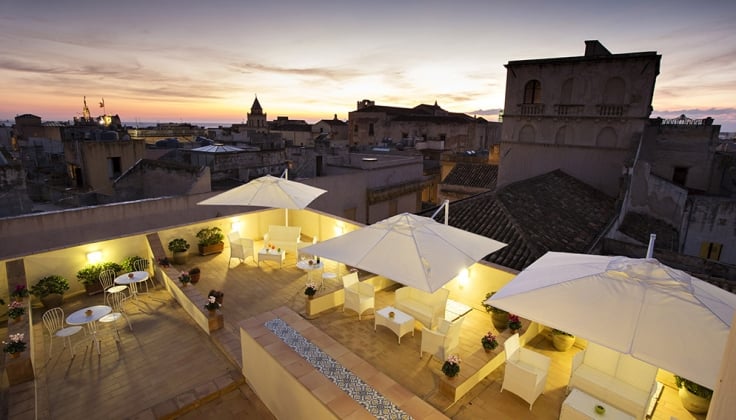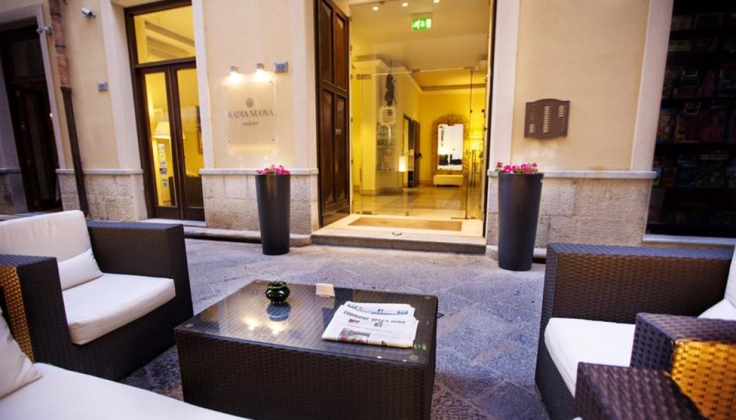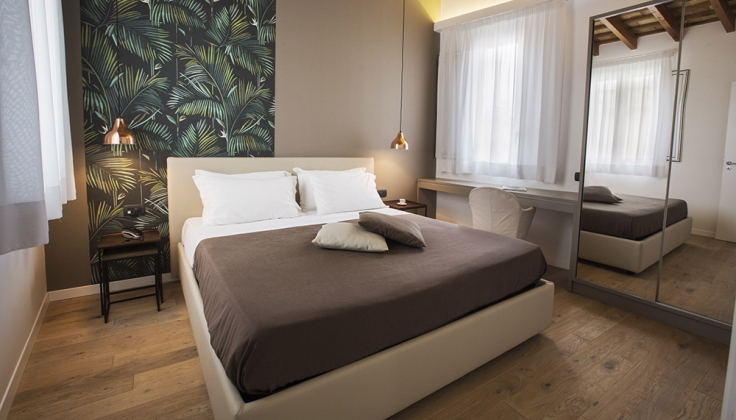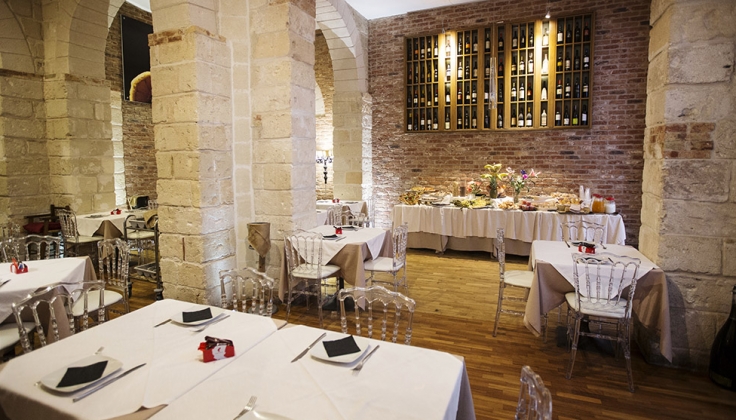 Residence La Gancia
Historic architectural details meld with modern amenities in this elegant, beautifully restored hotel overlooking one of the most stunning city beaches in Sicily—just a one-minute walk away. The hotel's convenient location puts you right near the boardwalk and within easy walking distance of historic attractions, such as the Church of Sant'Agostino and Cattedrale di San Lorenzo. While at the hotel, experience gracious Sicilian hospitality, as well as a fitness center, bar/lounge, rooftop terrace, and free Wi-Fi.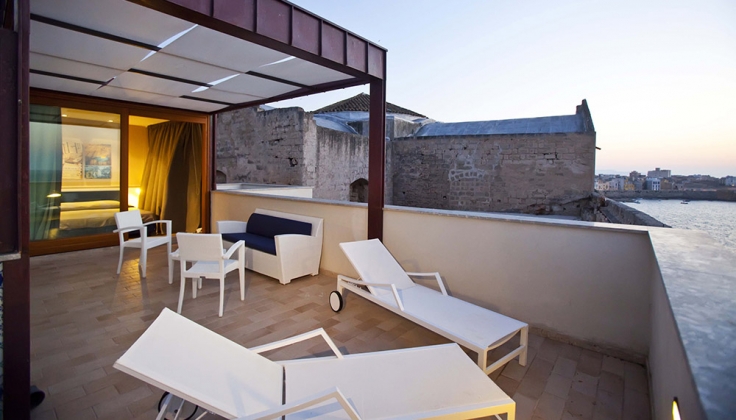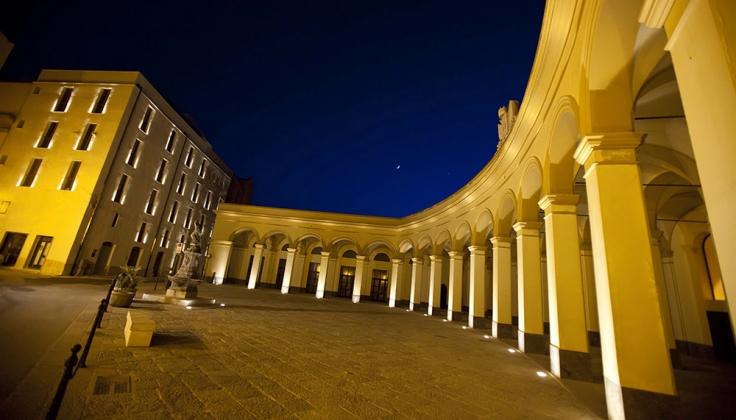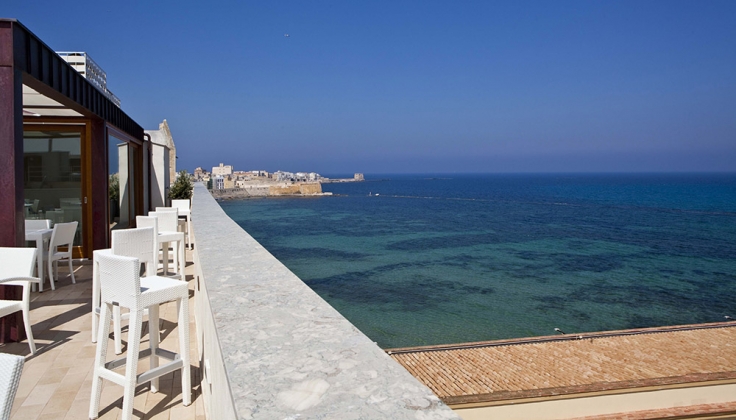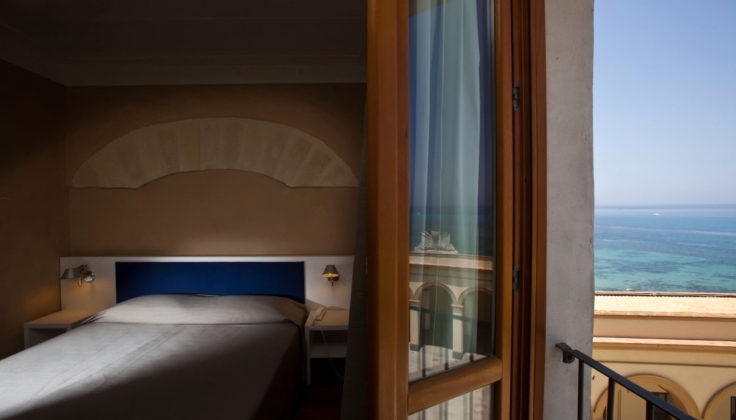 Grand Hotel Piazza Borsa
Located in central Palermo, the Grand Hotel Piazza Borsa is ideally situated for shopping and sight-seeing. Featuring a lavish inner courtyard with a retractable glass ceiling, this historic hotel is a renovated 16th-century monastery built inside Palermo's stock exchange building. Well-appointed guest rooms include modern amenities such as air conditioning, with WiFi available in the lobby.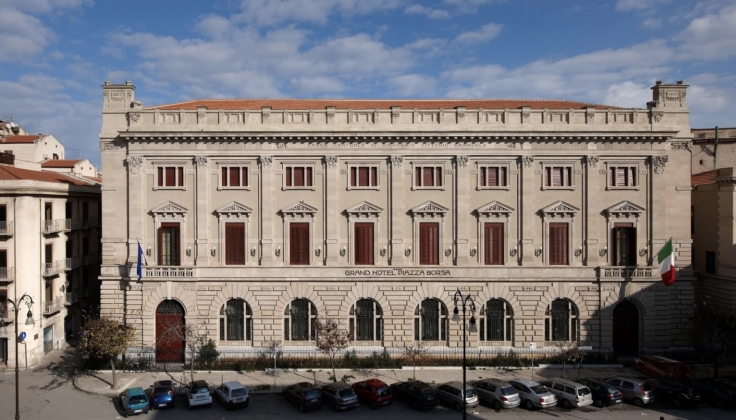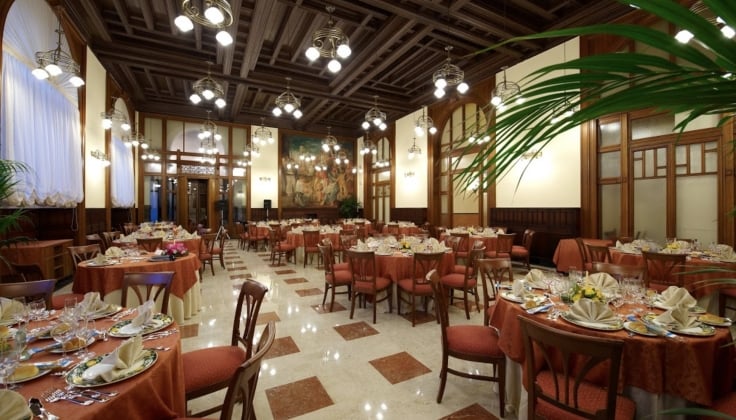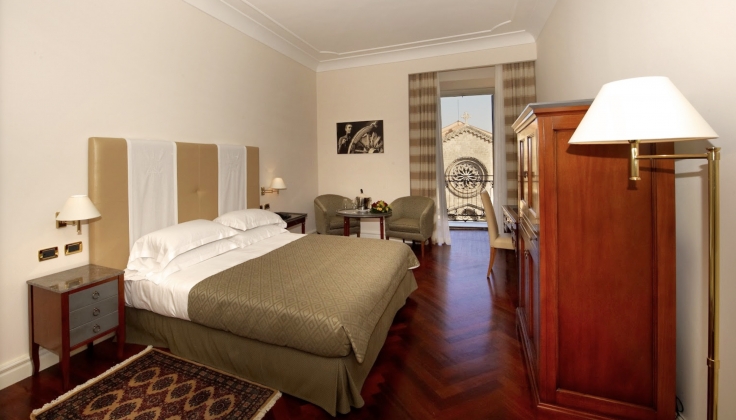 Una Hotel Palace Catania
Located just a 10-minute walk from Catania Cathedral and Massimo Bellini Opera House, the UNA Hotel Palace offers a tranquil respite in the heart of the city. Housed in a restored, historical luxury hotel, it offers in-room WiFi, air conditioning, a fitness center, a Turkish hammam, and a roof garden as well as a terrace restaurant and bar with panoramic views sweeping out to Mt. Etna.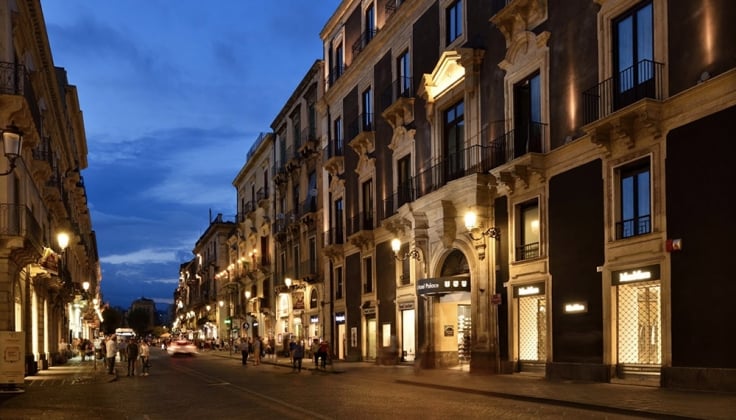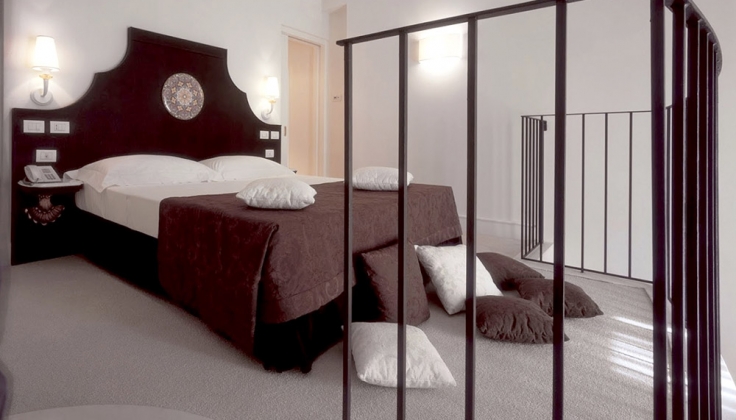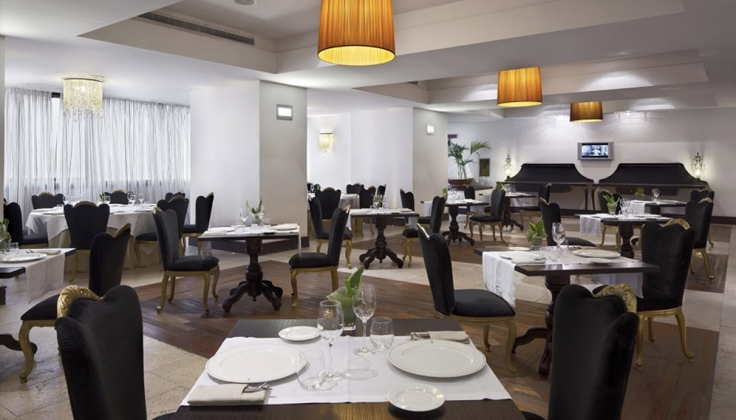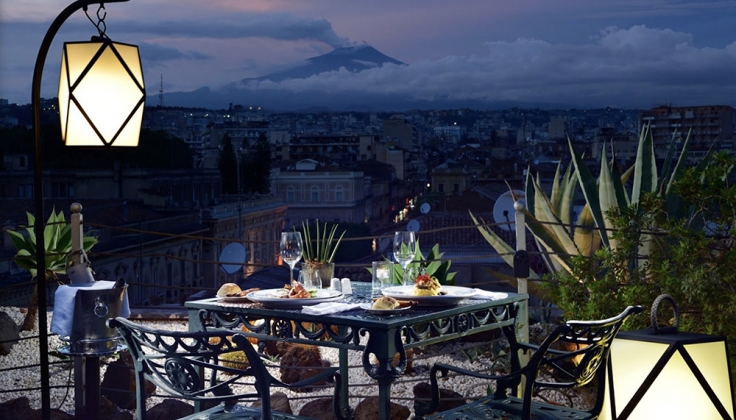 Ortea Palace
Located in the in the historic center of Syracuse, the Ortea Palace Luxury Hotel is a glamourous, water-side retreat, just steps away from the city's notable monuments, shops, and restaurants. The hotel's bright, spacious rooms have an Italian flair and include modern amenities such as air conditioning and WiFi.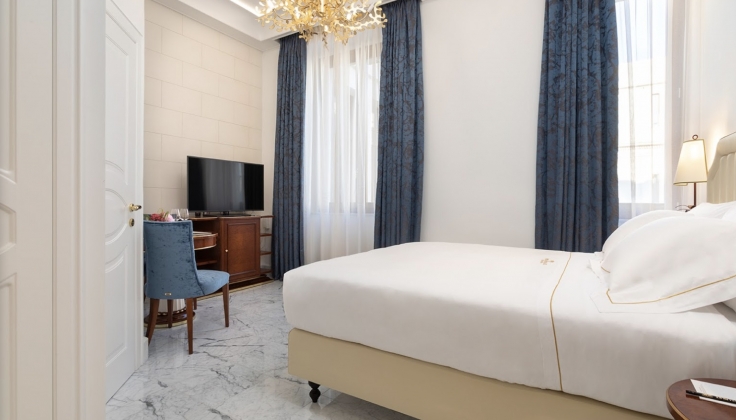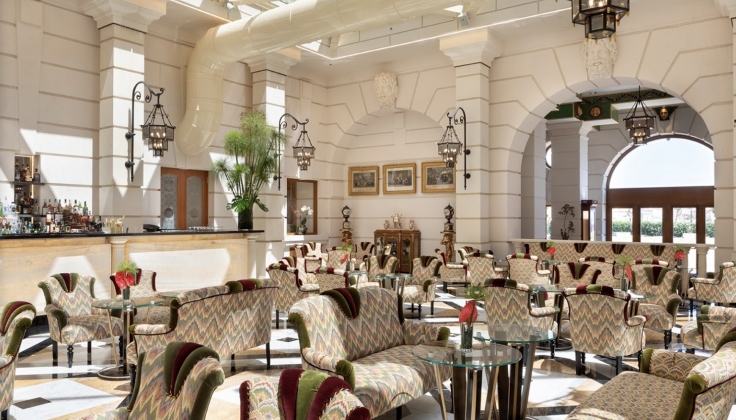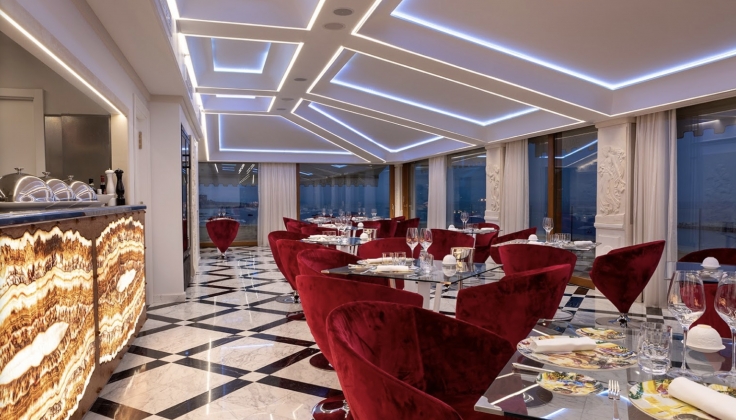 Planeta Estate - La Foresteria
Set amid the vineyards of the renowned Planeta winery, this secluded 4-star resort features spacious guest rooms with air-conditioning, WiFi, and individual terraces. Enjoy the hotel's swimming pool and steam bath, walking paths, and exclusive fine dining.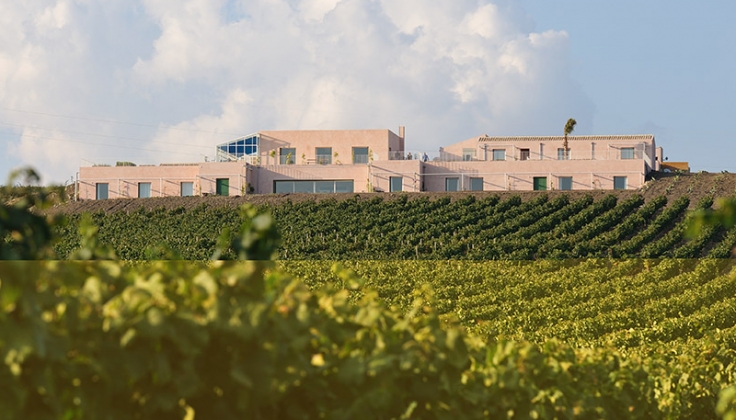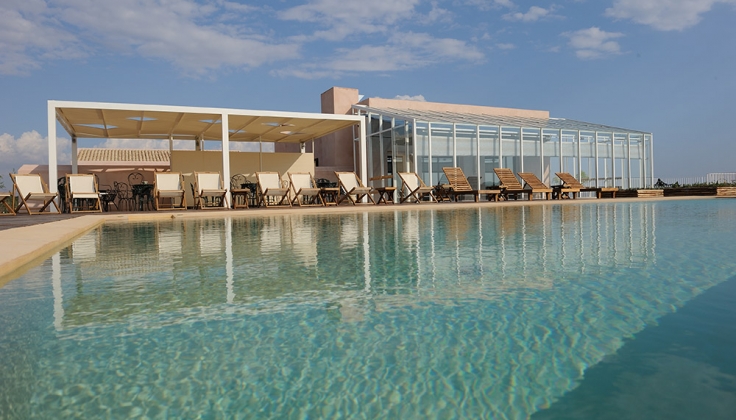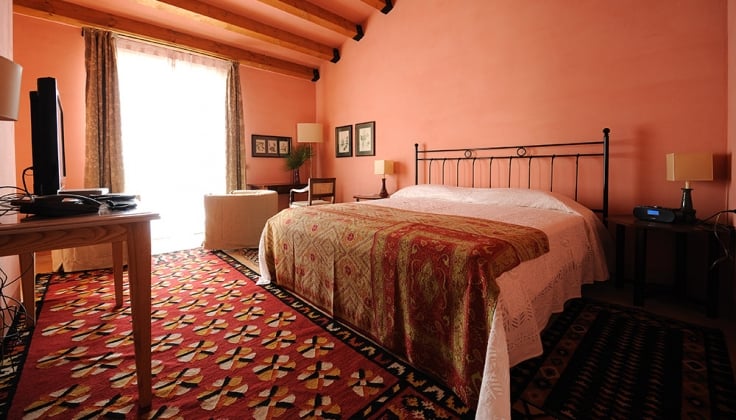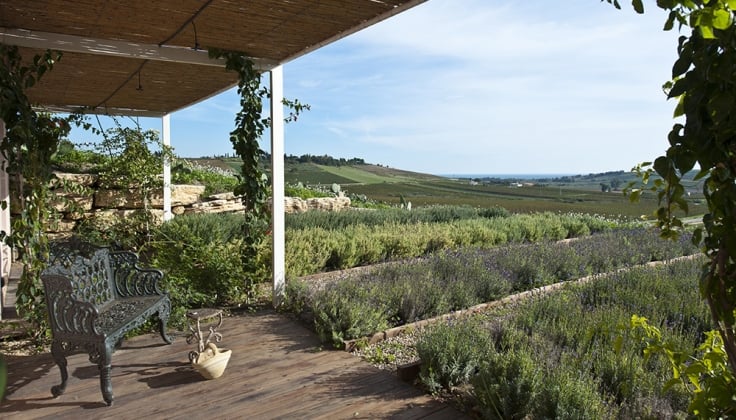 Agriturismo Vecchia Masseria
Originally built as an accommodation for farm workers tilling the local fields, this rural estate was lovingly restored in 1996 with environmentally friendly materials and respect for the hotel's history. Enjoy panoramic views of the rolling countryside, as well as the swimming pool, Jacuzzi, pub, and restaurant. Your air-conditioned room offers simple comforts. Please note it is not furnished with a telephone.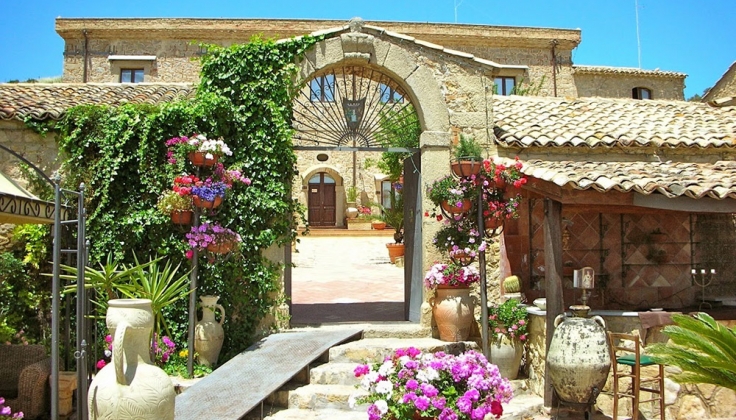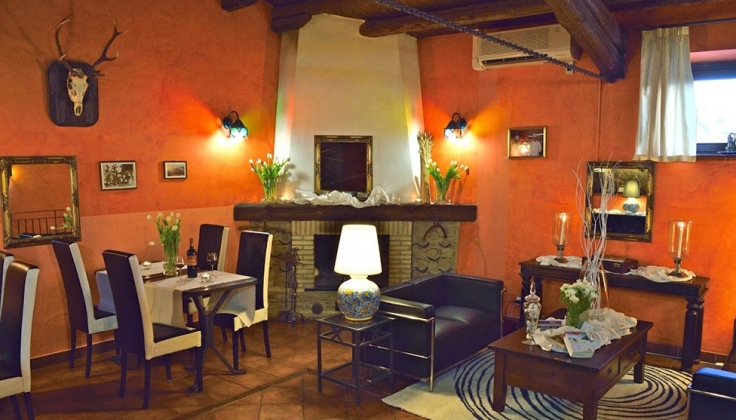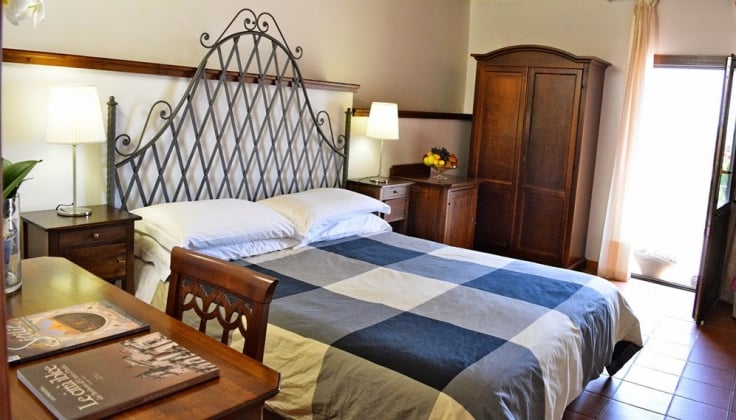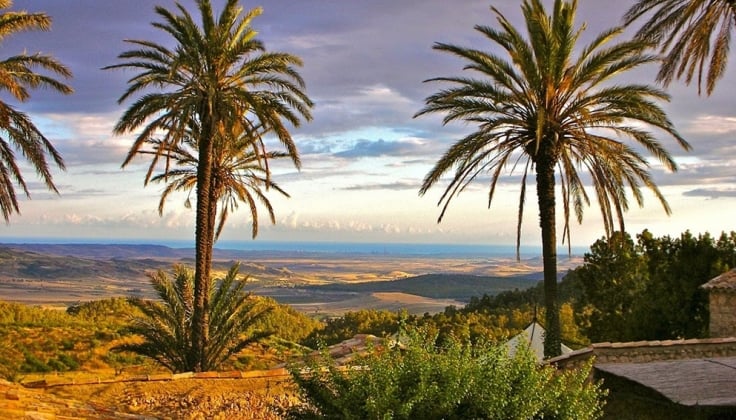 Zash Country Boutique Hotel
Offering stylish rooms and suites, Zash Country Boutique Hotel & Spa is a sophisticated hideaway at the base of Mt. Etna. Relax in the ample 30-acre estate, enjoying countryside views and the rejuvenating scent of the citrus gardens. The property is ideal for walking, jogging, or if you like, exploring on the provided bicycles. Rooms are spread throughout the estate and all include modern amenities such as air conditioning, WiFi, a hair dryer, a minibar, and a flat-screen TV.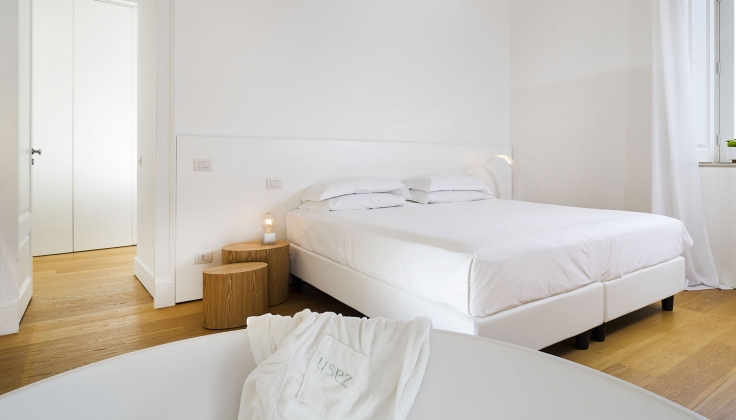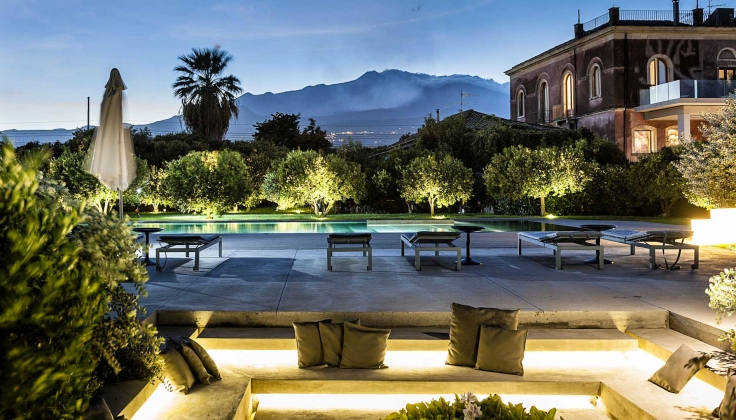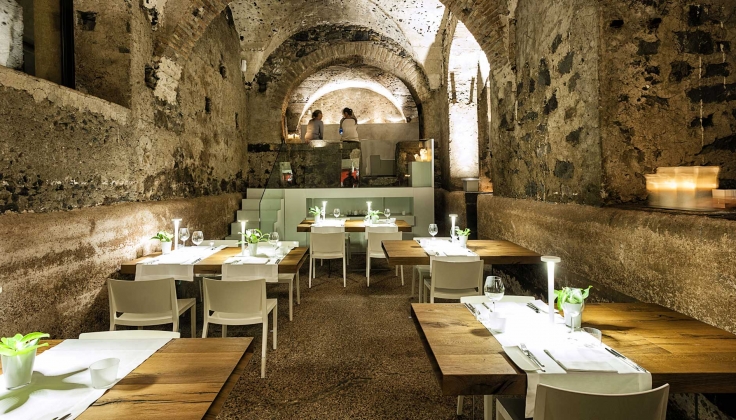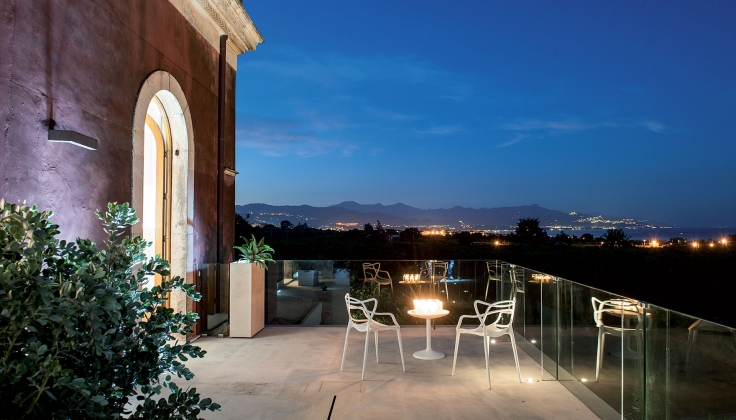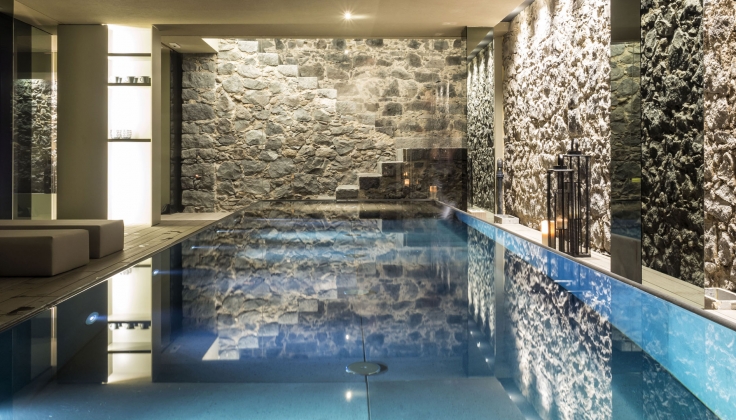 Linger Longer with a Tour Extension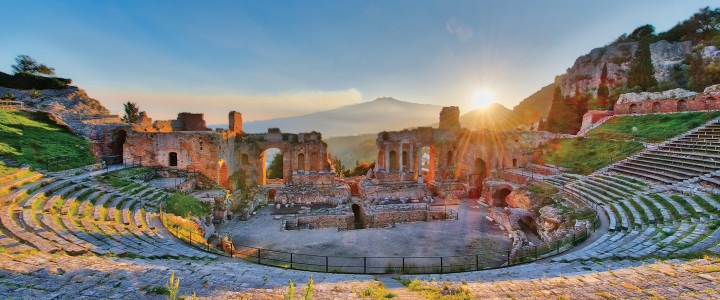 Pre-Tour
Flight + Tour Combo Only
2021 Pre-Tour Extension - Taormina
Two nights at the Hotel Villa Schuler
Small-group airport and hotel transfers
Two breakfasts
2 Nights From $498
per person, double occupancy

Single Supplement: From $398
Begin your adventure by departing from a convenient gateway city in the United States or Canada. Spend your first night aloft.
Upon your arrival at Catania's Fontanarossa Airport, a representative holding a Country Walkers sign meets you (after you exit the baggage-claim area) at Bar Sicilia in the arrivals hall.. A complimentary small-group transfer will be provided to your Taormina hotel. The remainder of the day is at your leisure (no meals included).
If you are going to be delayed meeting our transfer representative for more than 15 minutes due to delayed or lost luggage, please contact Allianz Global Assistance to advise of your delay, and they will contact our transfer service on your behalf. Our drivers are generally able to wait for up to 45 minutes from the time your flight lands, after which you would be responsible for your own transfer.
Please note: If you arrive early, and your hotel room is not available prior to the designated check-in time, you may store your luggage with the reception desk.
Country Walkers provides City Information including recommendations for what to see and do in Taormina during your stay.
Accommodation: Hotel Villa Schuler, Taormina
Included Meals: None
Today is yours to explore this chic resort town perched idyllically above the Mediterranean, with a history dating back millennia. Discover dreamy streets, medieval churches, and a beautifully preserved Greek theater. Later, you might relax at one of the spectacular beaches you can see from the city's lofty position high above the Ionian Sea. The beaches below are easily accessible by cable car. Your family-run hotel in the heart of the historical center, surrounded by exotic gardens, gives you access to all the best of this beguiling city. (Lunch and dinner are on your own.)
Accommodation: Hotel Villa Schuler, Taormina
Included Meals: Breakfast
After a relaxing breakfast at your hotel, a complimentary transfer from Taormina to your Catania hotel is scheduled for 2:00 p.m. A Country Walkers representative will meet you in the lobby of your Taormina hotel and assist you with your transfer.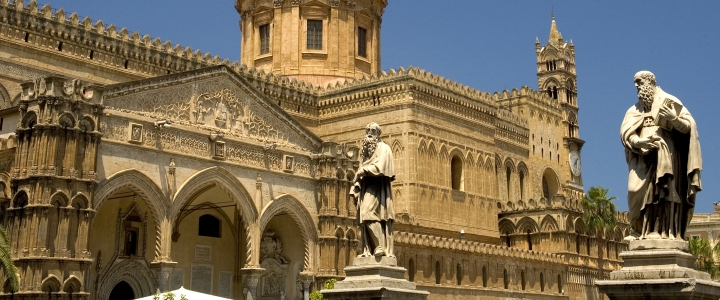 Post-Tour
Flight + Tour Combo Only
2021 Post-Tour Extension - Palermo
One night at the Grand Hotel Piazza Borsa†
Small-group airport and hotel transfers
One breakfast
1 Night From $198
per person, double occupancy

Single Supplement: From $148
Today is yours to explore more of this historic coastal town. Not to be missed is the spacious botanical gardens, praised by Goethe as "the most beautiful place on earth" nor the Massimo Theater, Italy's largest indoor theater where the final scenes of The Godfather trilogy were filmed. After a full day of exploring, relax at your centrally located hotel with a massage or aperitivo before savoring your last Sicilian dinner. (Lunch and dinner are on your own.)
Accommodation: Grand Hotel Piazza Borsa, Palermo
Included Meals: Breakfast
Ciao! This morning, a complimentary small-group transfer is provided to Palermo's Falcone Borsellino Airport based on your departure time. (Your departure transfer time will be communicated to you by your guides while on tour.)
Accommodation: Grand Hotel Piazza Borsa, Palermo
Included Meals: Breakfast