Italy's Mediterranean villages shine even brighter when walking is the only way to get there.
Arriving in a place only accessible on foot is every hiker's dream, so your current spot overlooking Vernazza is as good as it gets. Directly below, tightly stacked pastel-hued houses rise from the harbor, all backed by the blue-green Mediterranean. You're walking village to village through the Cinque Terre: five historic seaside towns linked only by train, boat, and trail. Following a former mule path cut between ancient drystone walls, you climb coastal bluffs passing through olive orchards, lemon groves, and lovingly tended grapevines. Outside Corniglia, locals bear baskets overflowing with newly harvested grapes, and your thoughts turn to wine. Perfect timing. There's a sunny enoteca terrace just round the bend, and the views couldn't be better.
Highlights
Follow paths through cork-oak forests along the sea, passing through citrus and olive groves as you make your way from charming Manarola to picturesque Vernazza.
Learn to make a local favorite and the region's most-acclaimed specialty—pesto—during a hands-on cooking class with an expert chef.
Stay in an aristocratic villa in the ancient port town of Sestri Levante, overlooking both the Bay of Silence and the Bay of Fables.
Take advantage of the Cinque Terre's extensive train and ferry system to tweak and modify your itinerary at will.
On all Self-Guided Adventures you can count on...
A local representative available 24/7
Detailed maps & route notes featuring turn-by-turn directions and places of interest
Delicious meals—many are included
Scheduled taxi transfers to bring you to and from each day's walks (excluding self-drive adventures)
Gracious accommodations that are a clean, comfortable home away from home
Experts to handle all the details, including moving your luggage between hotels while you're out exploring
Access to a Self-Guided Flight Concierge—ask our knowledgeable team to find flights that sync with your planned trip
Hotel Bristol Palace
Located in Genoa's historical center, the Hotel Bristol Palace is an elegant four-star accommodation evoking the grand hotels of the 19th century and has recently been fully renovated. Classic décor greets you from the large foyer and sophisticated entrance bar and continues into guestrooms featuring hardwood or tiled floors, traditional furnishings and artwork, muted pastel colors, and air conditioning. A fine-dining restaurant and the "White" bar are located on the second floor. The hotel is just steps from the Ducal Palace and the Carlo Felice Theatre, and you can easily walk to the city's museums, restaurants, cafés. Also nearby is the Old Port area with an aquarium, Renzo Piano-designed Bigo elevator, and pirate ship.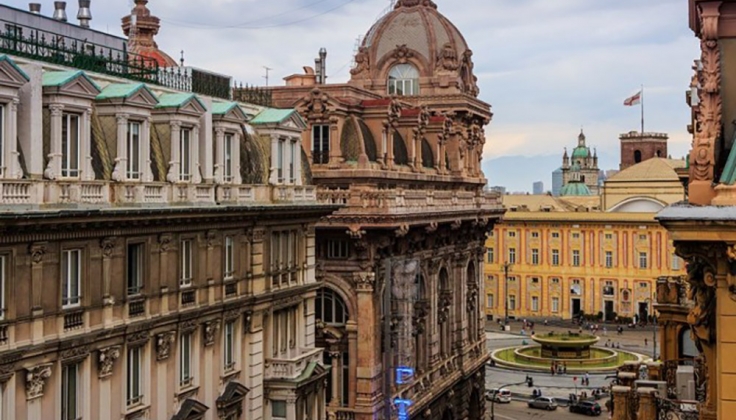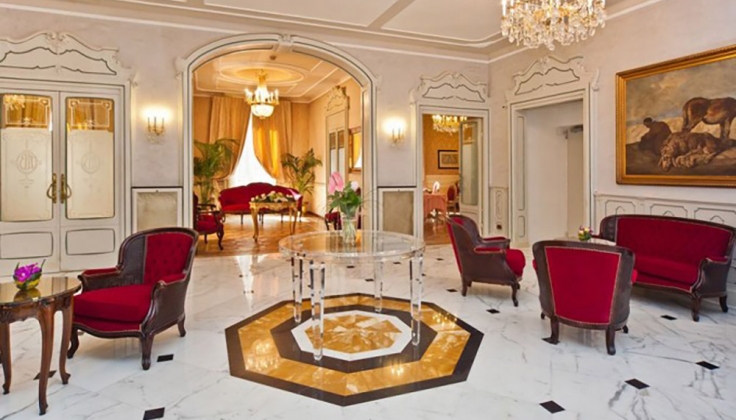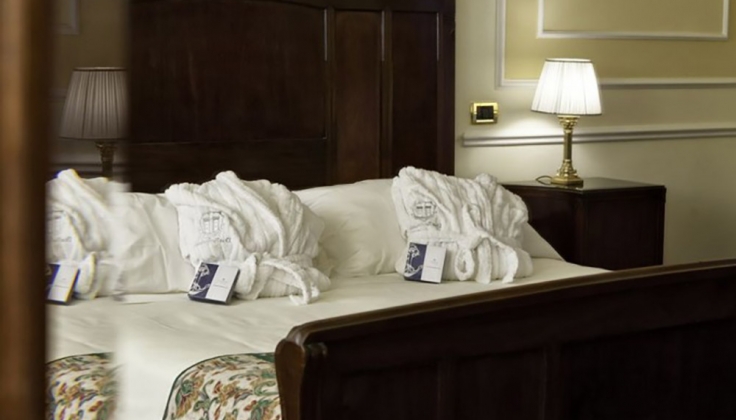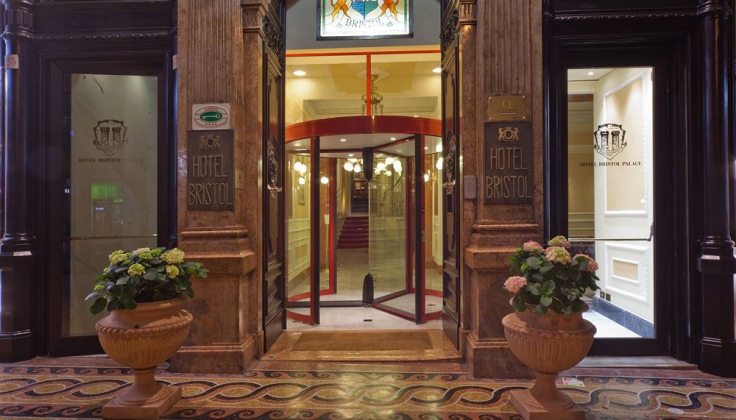 Hotel Due Mari
In a perfect location poised between the two bays surrounding the peninsula of Sestri Levante, this grand four-star, family-run hotel comprises a 17th-century palace, an 18th-century aristocratic villa and park, and sumptuous formal gardens. Spacious, air conditioned guestrooms have classic décor and furnishings with marble floors. Extensive facilities include indoor and outdoor saltwater pools, whirlpool baths, wellness and fitness centers with treatments available, and a solarium. Three restaurants are on site, all with al fresco dining, as well as a café and bar. Please note: this accommodation is available on limited departures.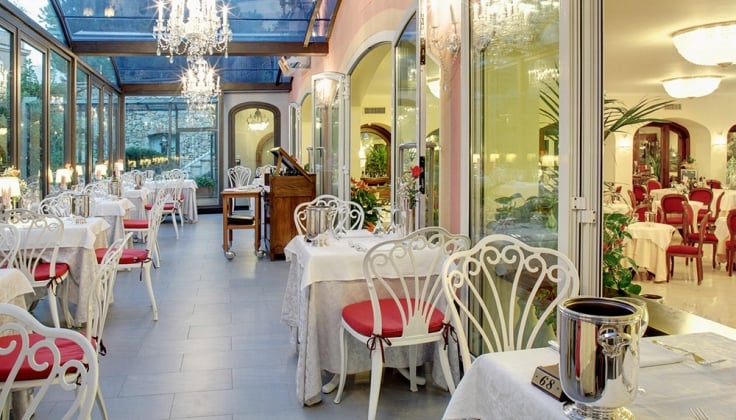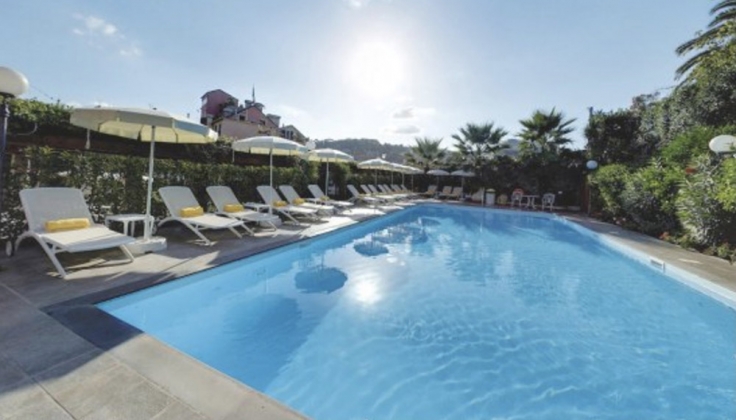 Da Baranin B&B
In the heart of Manarola—the second-smallest of the five Cinque Terre towns, and probably the oldest—this family-run bed and breakfast consists of a main building with a garden and stunning terrace overlooking the vineyards and sea. Nestled amongst the pastel-colored buildings near the town's medieval church, accommodations are either simple guestrooms or studio-style apartments (both are naturally cooled without air conditioning) with white tile floors and comfortable, basic furnishings. Breakfast on the private terrace always includes homemade baked goods. (The simplest accommodation on this tour, Da Baranin was chosen for its quiet and charming location within the Cinque Terre and away from the majority of the crowds).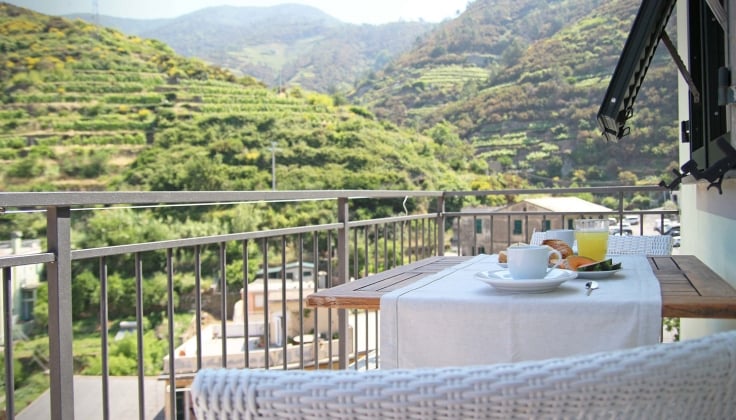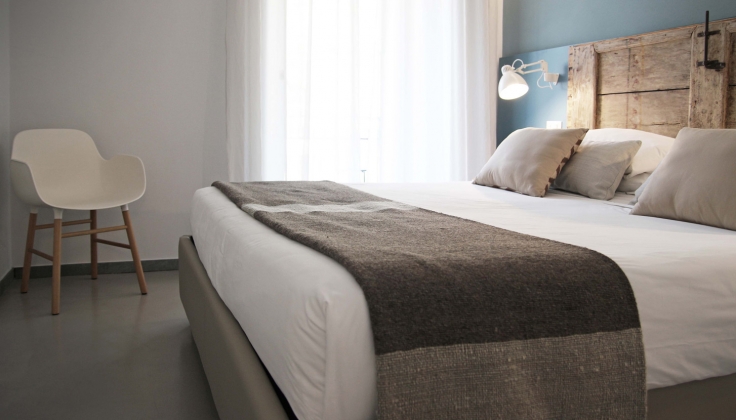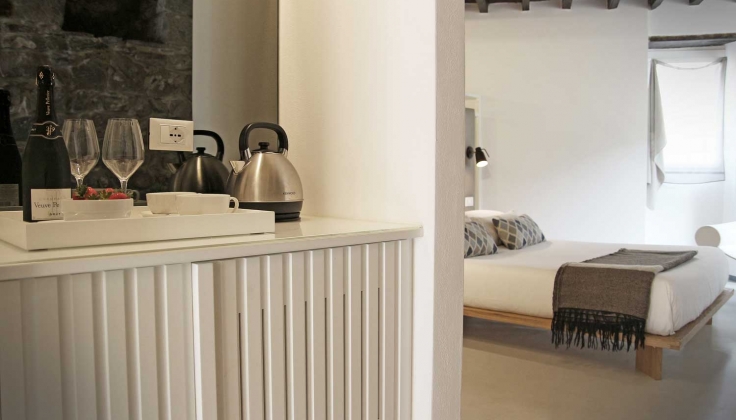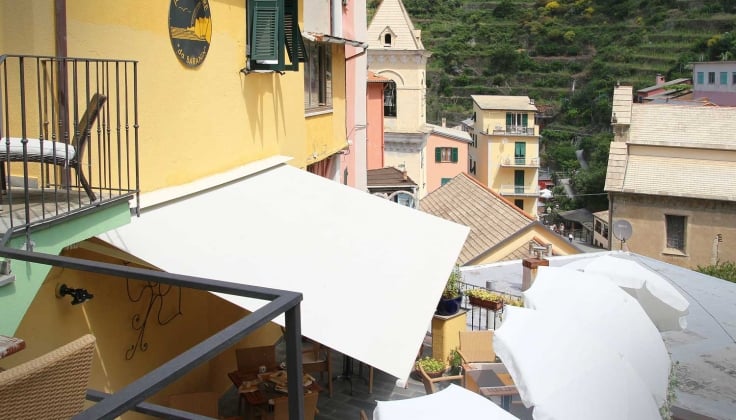 | What's Included | Tour Only |
| --- | --- |
| Boutique accommodations | |
| 7 meals: 6 breakfasts and 1 dinner | |
| Detailed water- and tear-resistant Route Notes and maps | |
| Orientation meeting with a Country Walkers representative | |
| Local representative available 24/7 | |
| Scheduled taxi and luggage transportation (Please note: If unable to walk, it is possible to travel with your luggage from one accommodation to the next at no additional charge.) | |
| Entrance fees and special events as noted in the itinerary: Pesto cooking class, week-long regional train pass, two-day Cinque Terre Train Card (provides unlimited train and path access within the Cinque Terre National Park) | |
| Access to Self-Guided Flight Concierge — Ask our knowledgeable team to find flights that sync perfectly with your planned trip | |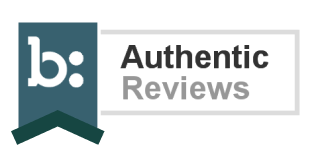 Guest Reviews This tour doesn't have any reviews because it is a new tour. Be the first to review it!
Be the First to Get News & Special Offers
35 other people have recently viewed this tour!
Click and hold to Zoom