Italy: Pompeii, Capri & the Amalfi Coast
Tour Only
Flight + Tour Combo
7 Days
Starting From
$4,298
10 Days
Starting From
$5,298
Favorite
See What's Included
Spectacular vistas and chic towns come with a twist of lemon on southern Italy's prettiest peninsula.
Steep terraced hillsides line the blue-green gulf of Salerno, and a heady sweetness fills the air. Who knew that any walk could rival yesterday's tour of Pompeii? yet here you are, immersed in a sea of Sfusato Amalfitano lemons—a rare local variety with a sweet floral scent. Delightful coolness settles in as you enter the Valle delle Ferriere, a gorge lush with waterfalls, ancient ferns, and moss-clad limestone walls. Continue past abandoned ironworks and paper mills to a trailside farm, where a local family welcomes you for lunch. Under the pergola on their terrace, enjoy delicately battered zucchini blossoms, linguine with pesto, and a glass of homemade limoncello—the perfect inspiration for plotting your next move. Your walking tour takes you on to Amalfi, Capri, and the rest of this beguilingly beautiful coast.
Highlights
Stroll the stunning gardens immortalized by Wagner in his opera Parsifal at the Villa Rufolo.
Explore the ruins of Pompeii on foot, learning about daily life in this ancient city before Mount Vesuvius buried it under a blanket of volcanic ash.
Enjoy striking panoramic views and a tasty picnic lunch during a hike along the "Path of the Gods".
Stop by the Museo della Carta and discover the ancient art of papermaking.
Design and craft your own ceramic tile, under the supervision of an expert, local artisan in Minori.
On all Guided Adventures you can count on...
Expert local guides to introduce you to the best of your destination
Off-the-beaten-path places you'd never find on your own
Delicious multi-course meals—a majority are included
A maximum of 18 fun-loving fellow travelers to share the journey
Gracious accommodations that are a clean, comfortable home away from home
Experts to handle all the details
Flight + Tour Combos include plane tickets, airport shuttles, and pre- and post-tour accommodations
Grand Hotel Santa Lucia
Built in 1900 in the Art-Nouveau style, the Grand Hotel Santa Lucia combines traditional Italian elegance with modern amenities like in-room WiFi and air conditioning. With an ideal location at the water's edge in the middle of the Centro Storico, the hotel is positioned perfectly for exploring the surrounding city. Enjoy views of the entire Bay of Naples, the majestic Castel dell'Ovo, Mount Vesuvius, and distant Capri.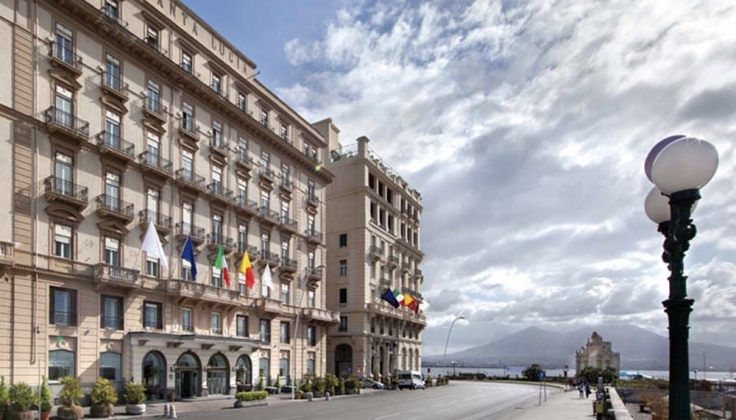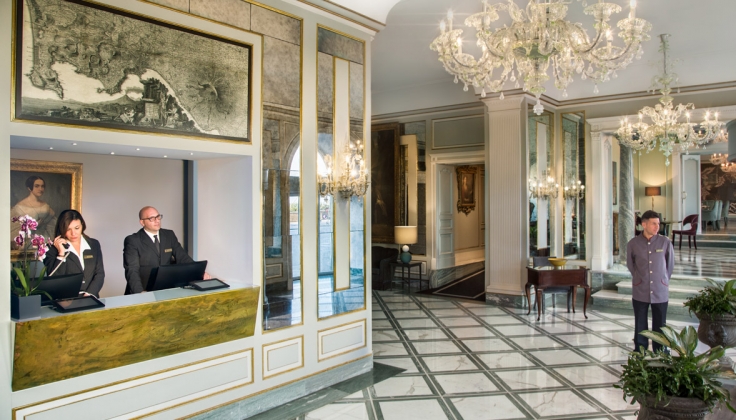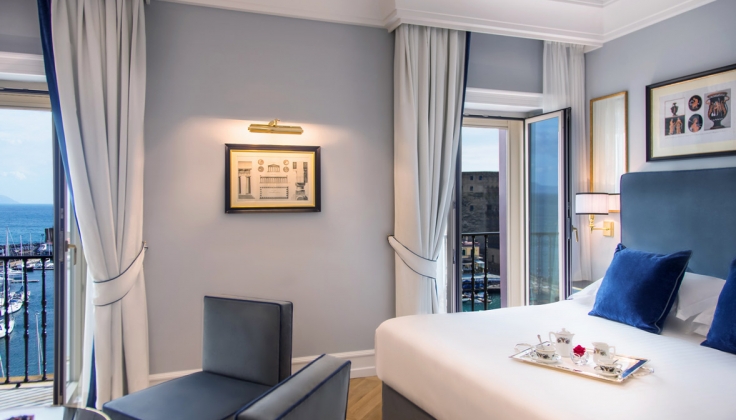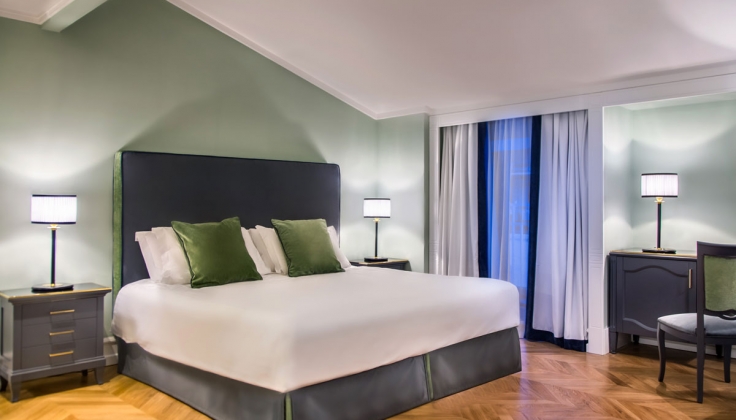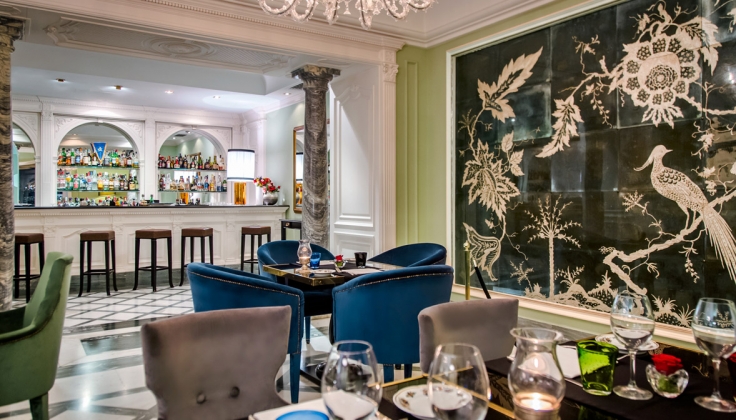 Villa Fraulo
Only a few steps from Piazza Vescovado and Cathedral Square, this charming property is an elegant and sophisticated retreat perched above the endless sea of the Amalfi Coast. Once the residence of the noble Cortese family, today Villa Fraulo offers modern guestrooms with in-room WiFi and air conditioning, as well as a relaxing spa and a spectacular infinity pool surrounded by a terrace.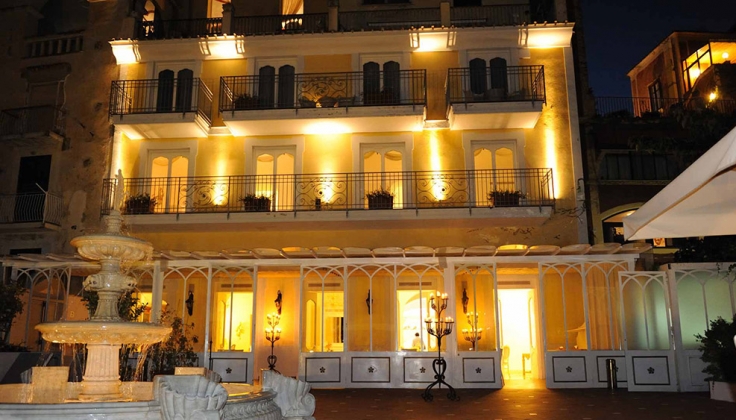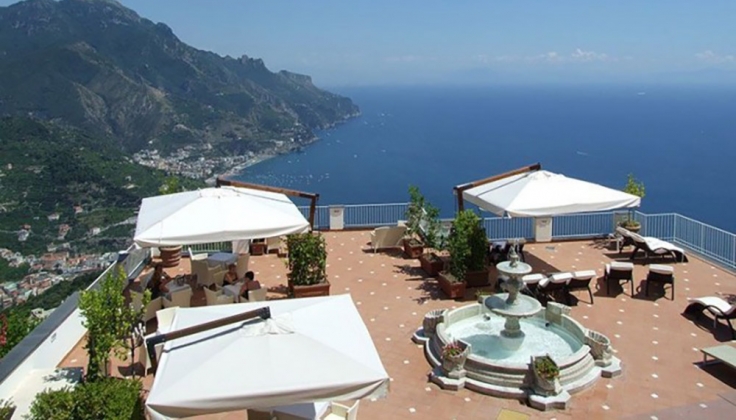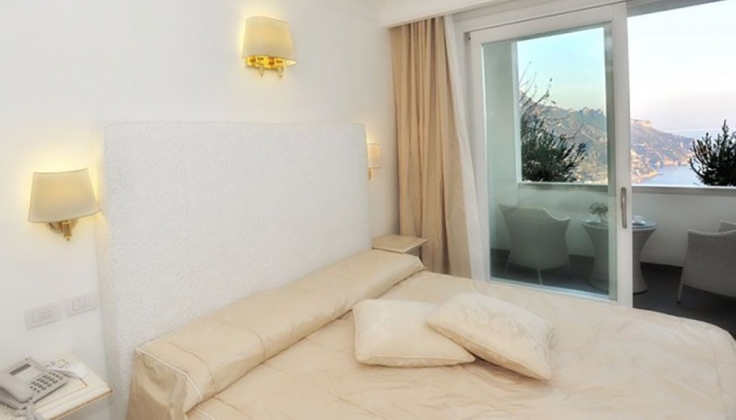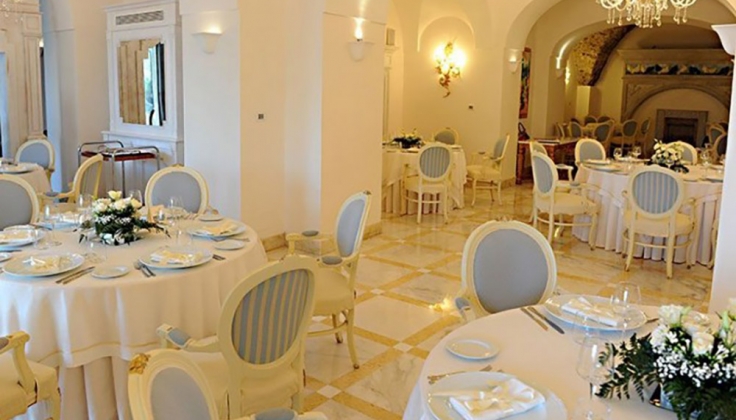 Grand Hotel Cocumella
The oldest hotel on the Sorrento Peninsula, the Grand Hotel Cocumella was built in 1637 as a Jesuit residence, becoming an inn 140 years later. Its elegant rooms boast in-room WiFi and air conditioning along with antique furnishings. Exceptional views of the sea and grounds have attracted such visitors as Goethe, Mary Shelley, and Freud. Set in a century-old park overlooking the sea, the hotel features a swimming pool, along with a private pier and sun terrace. There is also a fully equipped gym and spa. Scintilla, an open-air garden restaurant, features local specialties while the Coku restaurant offers a fusion of Mediterranean and Japanese cuisine.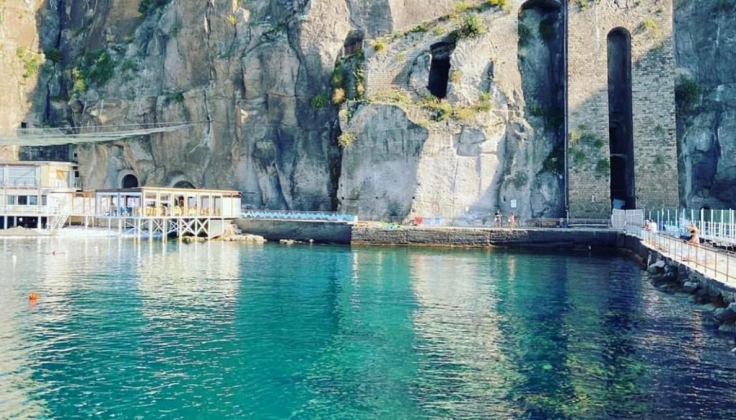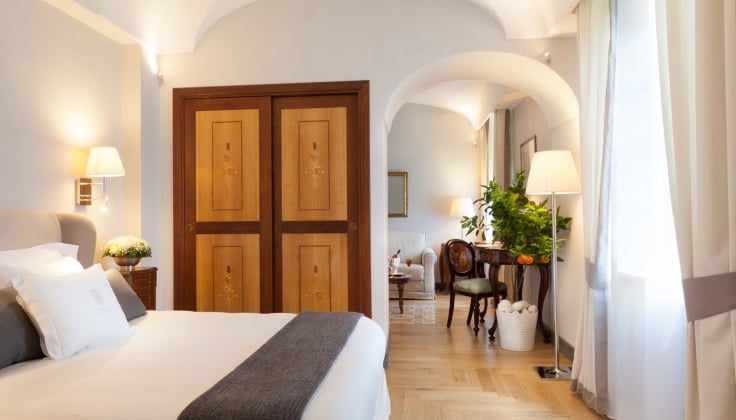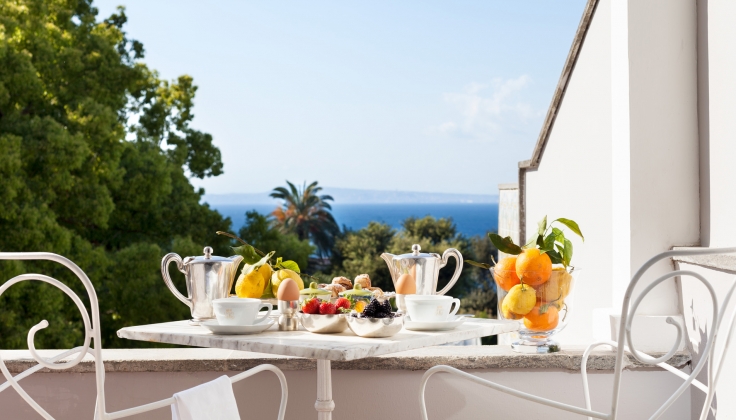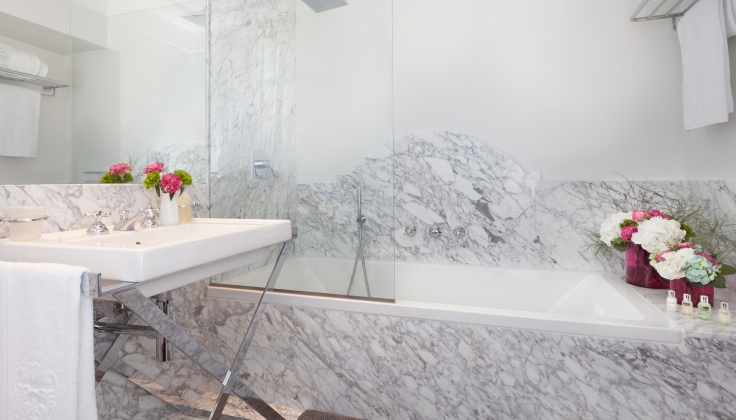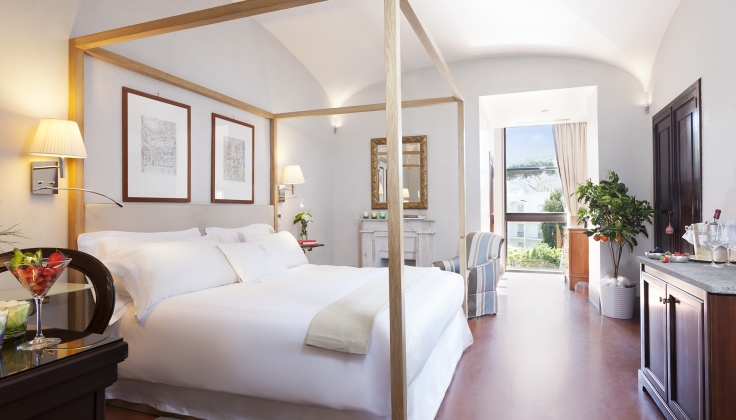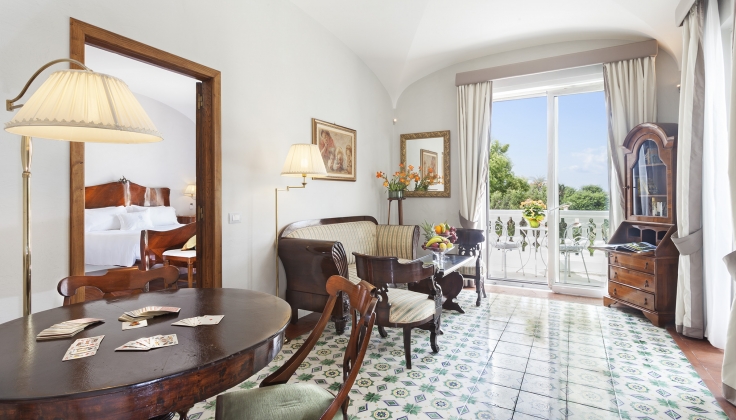 Linger Longer with a Tour Extension
Pre-Tour
Flight + Tour Combo Only
2023 Pre-Tour Extension - Naples
Two nights at Grand Hotel Santa Lucia
Airport car service for arrival
Hospitality desk
Daily breakfast
City information
2 Nights From $395
per person, double occupancy

Single Supplement: From $245
Your vacation is about to begin! Spend your first night aloft and arrive ready for an unforgettable trip.
Start off your first day in Naples right by having a Country Walkers representative greet you at the airport. A complimentary car service will whisk you to your centrally located hotel. From here, you are perfectly positioned to explore this charming city at your leisure.
After a delicious included breakfast at your hotel, you are free to explore on your own, using our included city information to guide your discoveries.
Included Meals: Breakfast
After a delicious included breakfast at your hotel, you are free to explore on your own, using our included city information to guide your discoveries.
Included Meals: Breakfast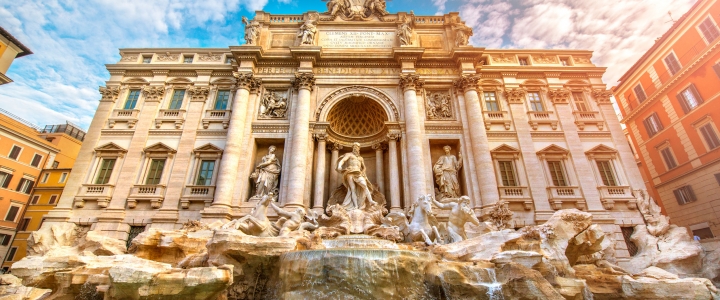 Post-Tour
Flight + Tour Combo Only
2023 Post-Tour Extension - Rome
Two nights at the Le Meridien Visconti Rome
Complimentary transportation from Sorrento to Rome
Hospitality desk
Airport car service for departure
Daily breakfast
City information
2 Nights From $695
per person, double occupancy

Single Supplement: From $395
After a delicious included breakfast at Grand Hotel Cocumella (or Hotel Parco dei Principi, April 24-30, 2023 tour only), board your private coach (at 8:30 a.m.) for transportation to Rome. You arrive at your centrally located hotel in Rome at approximately 1:00 p.m., where a Country Walkers representative will provide information about reserving optional city walks and visits that will help you make the most of your stay in the "Eternal City." Country Walkers also provides a city information to guide your discoveries.
Included Meals: Breakfast
After a delicious included breakfast at your hotel, you are free to explore on your own, using our included city information to guide your discoveries.
Included Meals: Breakfast
After an included breakfast this morning complimentary transportation will be provided to Rome's Leonardo da Vinci International Airport based on your departure time.
Included Meals: Breakfast
| What's Included | Flight + Tour Combo | Tour Only |
| --- | --- | --- |
| Exceptional boutique accomodations | | |
| 13 on-tour meals: 6 breakfasts, 3 lunches, 4 dinners | | |
| Local Guides with you throughout tour | | |
| Local wine and/or beer with dinner | | |
| Entrance fees and special events as noted in the itinerary | | |
| Telescopic walking sticks provided on tour | | |
| Roundtrip airfare | | |
| One extra night in Naples and one extra night in Sorrento | | |
| Airport car service for arrival and departure | | |
| Pre- and post-tour breakfasts | | |
| Business-class upgrades available | | |

This was an amazing trip - it provided a completely different perspective on the Amalfi Coast, thanks to the amazing walks (mostly up above the crowds) and our wonderful guides, who were both local to the area. Challenging hiking on a couple of days (for me), but Vincenzo and Luigi were there with support and encouragement, and the breathtaking views made it absolutely worthwhile. The hotel in Ravello was very nice, but the Hotel Cocumella in Sant Agnello was a real standout. Wonderful meals, especially the lunch at the hillside cottage on the Path of the Gods and an amazing,…
Italy: The Amalfi Coast & Capri
This was one of the best vacations I have ever had. I enjoyed every minute of it and it was well worth the price.
Italy: The Amalfi Coast & Capri
Expert Local Guides
Experience your destination like an insider with people who call it home.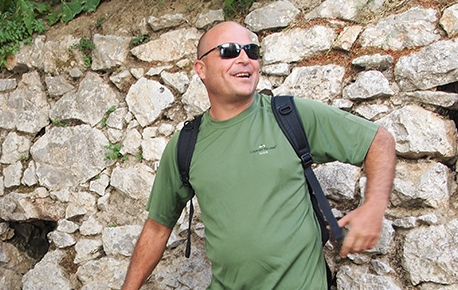 Costantino Di Losa
A native of the Island of Capri, Costantino Di Losa deftly combines his formal studies of history, art, and classics with his intimate knowledge of Italy. Costantino has traveled around the world and is a multilingual certified tour guide for the Campania Region, including the sites of Pompeii and Herculaneum.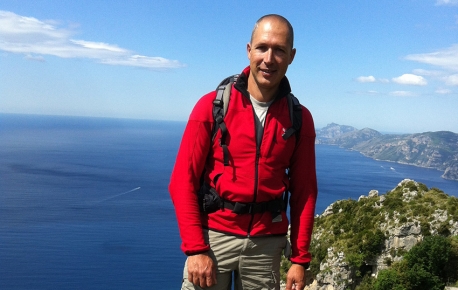 Luigi Esposito
A native of the Island of Capri and member of the Italian Environmental and Hiking Guide Association, Luigi Esposito has been guiding on the Amalfi Coast, Sorrento, and Capri since 1996 and loves showing off Capri's hidden corners and spectacular flora. Passionate about protecting and sharing the island's natural assets, he founded "Capri Outdoors," a volunteer organization promoting both preservation and active enjoyment of the island, and, in cooperation with the University of Naples, he monitors the Blue Lizard of the Faraglioni, one of Italy's 10 most endangered species. Equally dedicated to safety, Luigi is a helicopter rescue technician for the Italian Mountain Search & Rescue Corps. When not busy guiding, Luigi promotes organic farming and farm-to-table cuisine through the management of his family's land.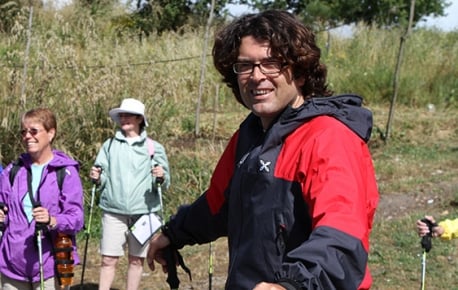 Vincenzo Falcone
Vincenzo Falcone was born and raised in Amalfi, resides in Ravello, speaks four language fluently, and lived and traveled throughout the world before he started guiding walking tours in 1993. His favorite part of leading trips is sharing the stories of the past, present, and possible future of the Amalfi Coast with visitors while also introducing them to his home and friends. Vincenzo's goal is for guests to return home knowing they have most certainly made new friends.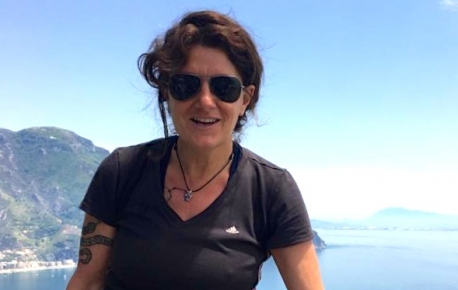 Alessandra diCastri
A graduate of the Naples School of Fine Arts, Alessandra di Castri is a performer and visual artist who lived in Canada for three years, returning to Italy fluent in English and French. Once settled again, she began researching the traditions and costumes of the Naples region where she has found great inspiration for her characters, paintings, and stories. Alessandra infuses her tours with a passion for the oral tradition, replete with the colorful expressions unique to the Campania region of Southern Italy.
Be the First to Get News & Special Offers
315 other people have recently viewed this tour!
Click and hold to Zoom