Italy: The Dolomites
Tour Only
Flight + Tour Combo
7 Days
Starting From
$4,798
10 Days
Starting From
$6,248
Favorite
See What's Included
Cappuccino, apple strudel, and riveting landscapes—on this walking tour in the Dolomites, sweet temptations come with the territory.
Cowbells clang in the distance as you inhale the cool mountain air atop Pütia saddle. The trail ahead winds through lush grassy slopes dotted with hay barns towards distant rocky spires. Across the next meadow lies a wood-timbered mountain refuge with forest-green shutters, vibrant red geraniums, and delectably sweet Kaiserschmarren pancakes. Of course, indulging your taste buds requires no excuse on this Dolomites hiking tour. Admiring the scenery can wait. You've got hours before the setting sun casts its enrosadira (alpenglow) over the limestone peaks. For now, enjoy the Dolomites' heavenly human touches: a south Tyrolean farm family's warm welcome, cappuccino, strudel, and homemade dumplings with cheese from the dairy next door.
Highlights
Stop at an Alpine rifugio to recharge your energy with a plate of canederli (dumplings with cheese) and a refreshing Forst beer.
Tour the remains of World War I bunkers and tunnels, learning about the area's fascinating history with your knowledgeable guides.
Follow a path of gradual switchbacks carpeted with junipers to Limo Pass, where Lake Limo sits within a natural amphitheater, surrounded by wind-carved karst formations.
Spend three nights in luxury in Cortina d'Ampezzo and discover the reason this unique town has a 1,000-year history as a tourist destination.
On all Guided Adventures you can count on...
Expert local guides to introduce you to the best of your destination
Off-the-beaten-path places you'd never find on your own
Delicious multi-course meals—a majority are included
A maximum of 18 fun-loving fellow travelers to share the journey
Gracious accommodations that are a clean, comfortable home away from home
Experts to handle all the details
Flight + Tour Combos include plane tickets, airport shuttles, and pre- and post-tour accommodations
Best Western Goldener Adler
In the heart of Innsbruck's Old Town, the Hotel Restaurant Goldener Adler is one of the oldest original hotel buildings in Europe—dating to 1390! Here, you'll enjoy a four-star experience in updated, family-run accommodations boasting free WiFi, air conditioning, a historical restaurant, and impeccable concierge service.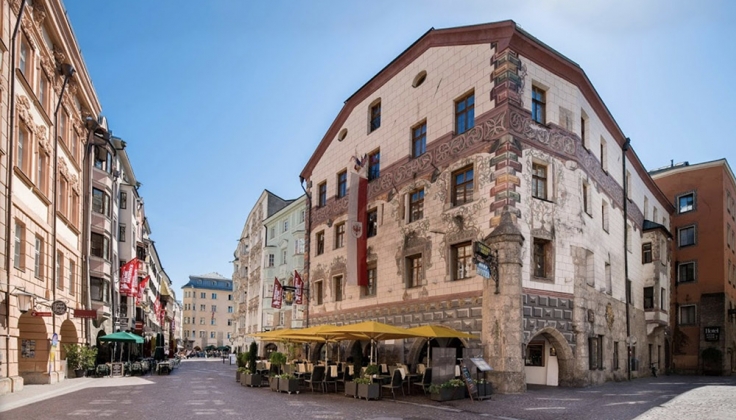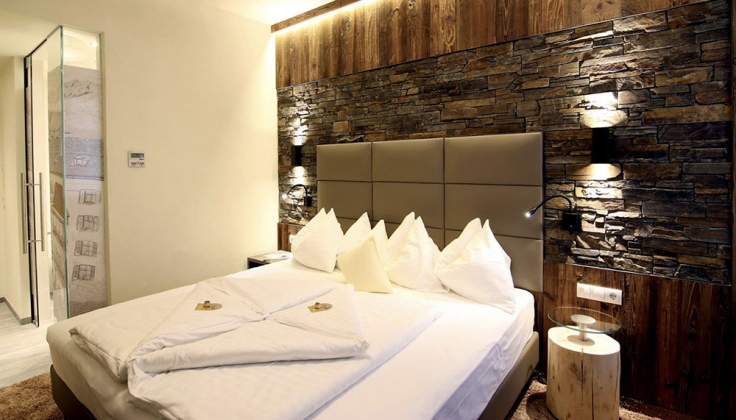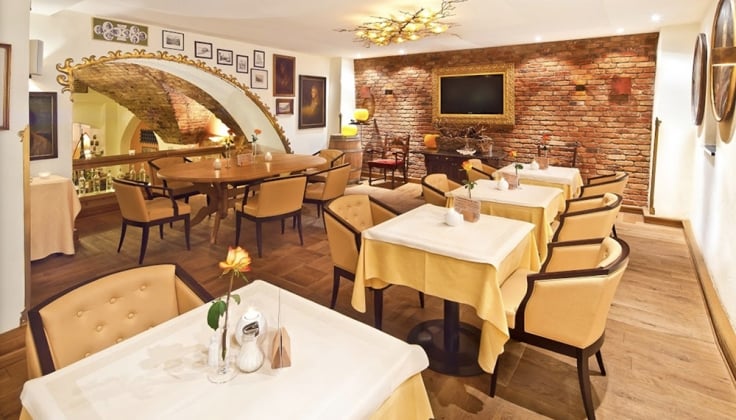 Hotel Goldener Adler
The 500-year-old, family-run Goldener Adler is located among the cobblestone streets of Bressanone's historical center, just steps away from the town's Baroque cathedral. This four-star property offers well-appointed river-view rooms with in-room WiFi and ceiling fans (no air conditioning), an elegant bar and restaurant, and a charming outdoor courtyard, as well as a spa and wellness center with sauna, steam bath, and massage facilities.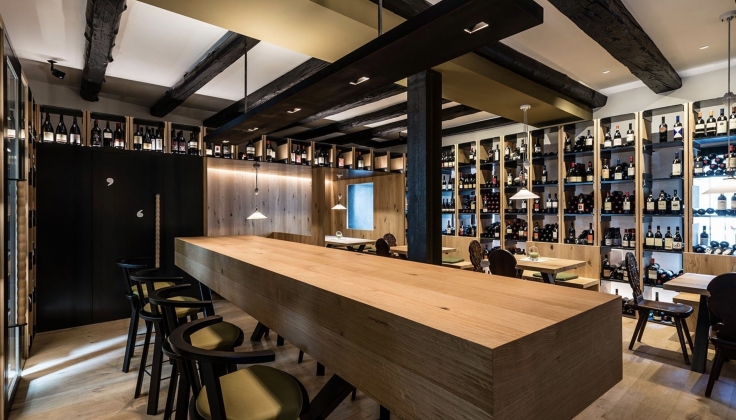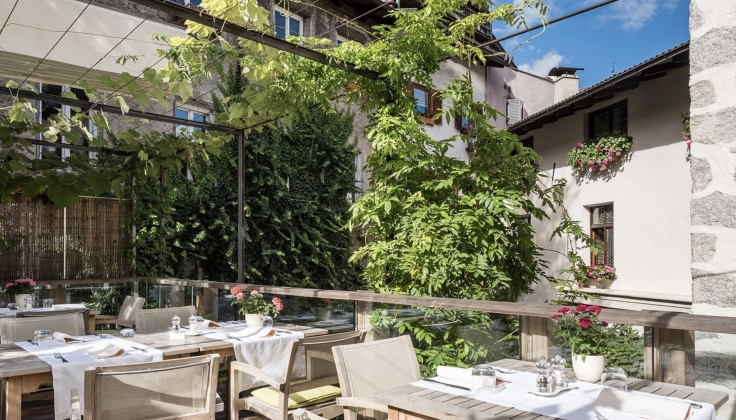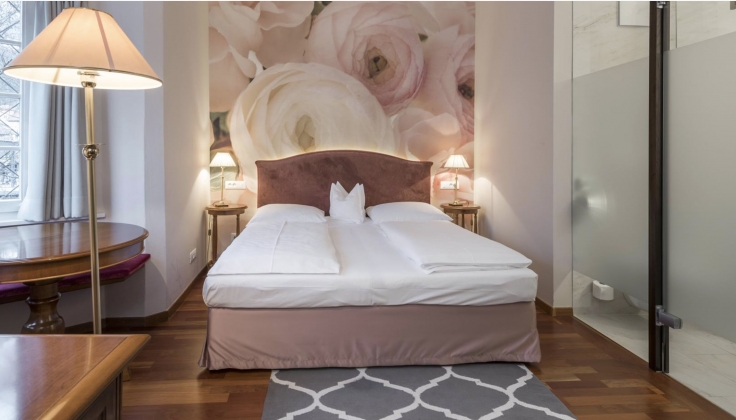 Cristallo Resort and Spa
Surrounded by the dramatic Dolomite mountain range in the heart of Cortina d'Ampezza stands the Cristallo Resort & Spa. Established in 1901, this five-star property boasts well-appointed guest rooms with in-room WiFi and air conditioning, an indoor swimming pool overlooking the Tofane mountains, four gourmet restaurants, and a luxurious spa featuring a sauna and Turkish bath. Please note: this accommodation is available on limited departures.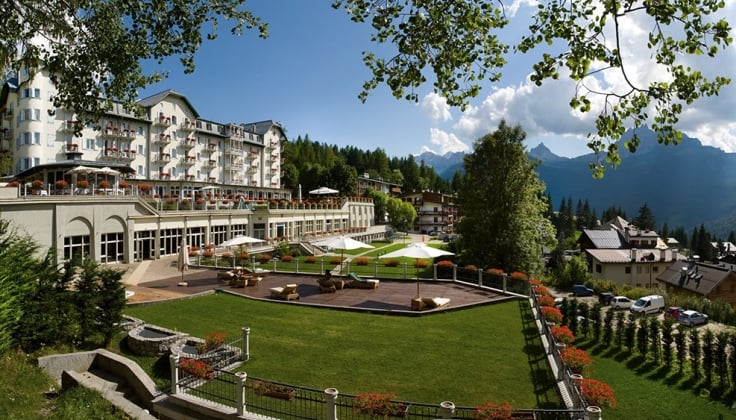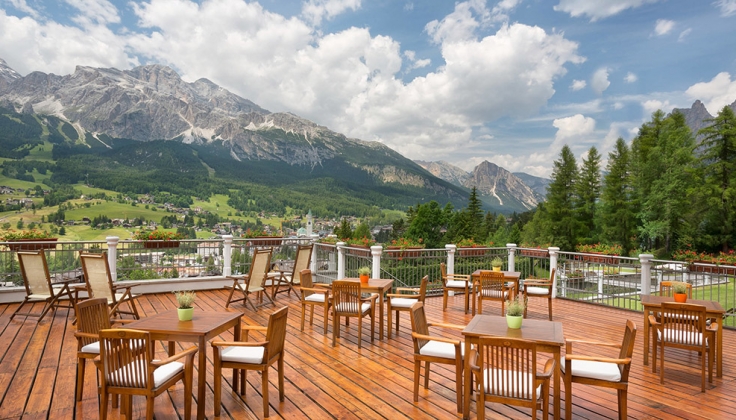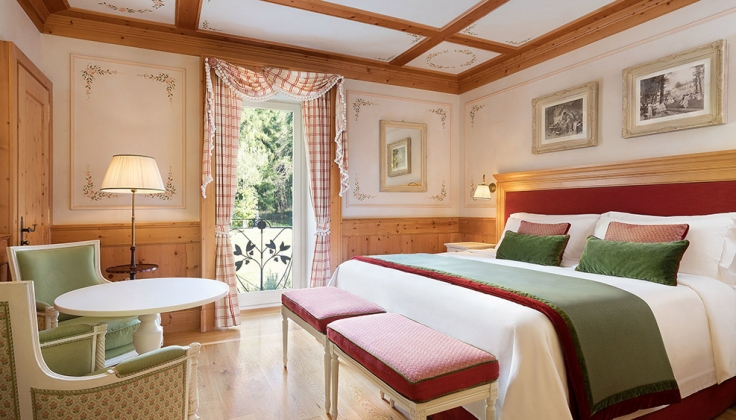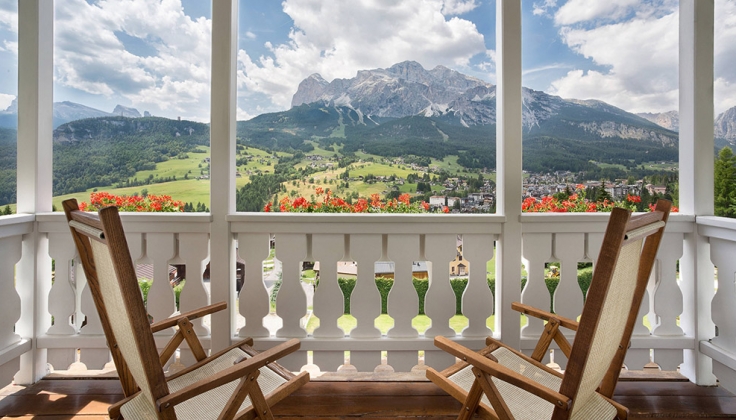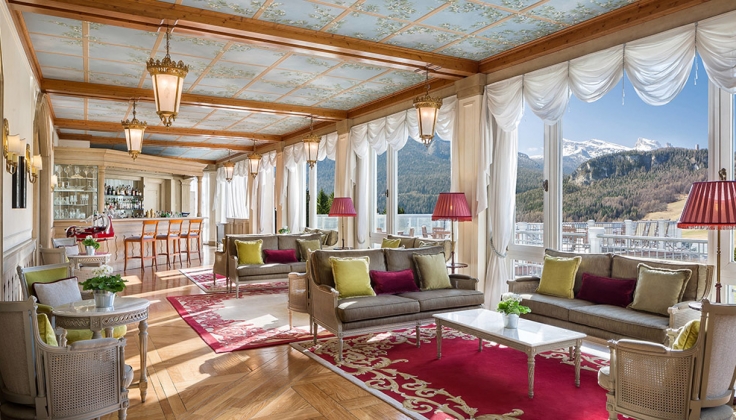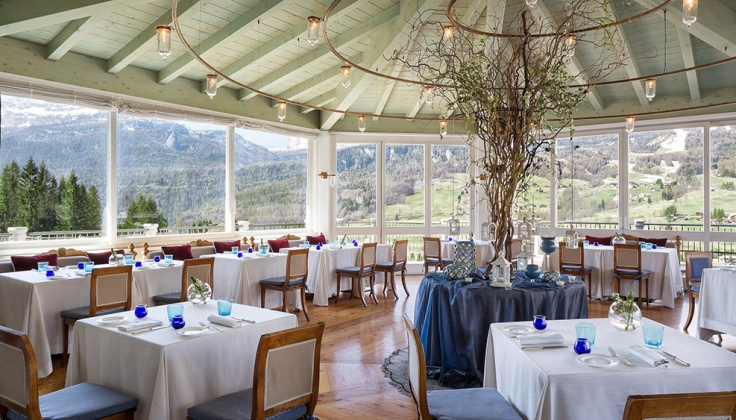 Grand Hotel Savoia Cortina
This 19th-century luxury hotel boasts an ideal location, just a short stroll from the historical heart of Cortina. Steeped in tradition, the property offers guests air-conditioned rooms with contemporary décor; a full-service spa with indoor pool, sauna, and fitness room. Dine at the hotel's tea bar, elegant restaurant, or piano bar. Please note: this accommodation is available on limited departures.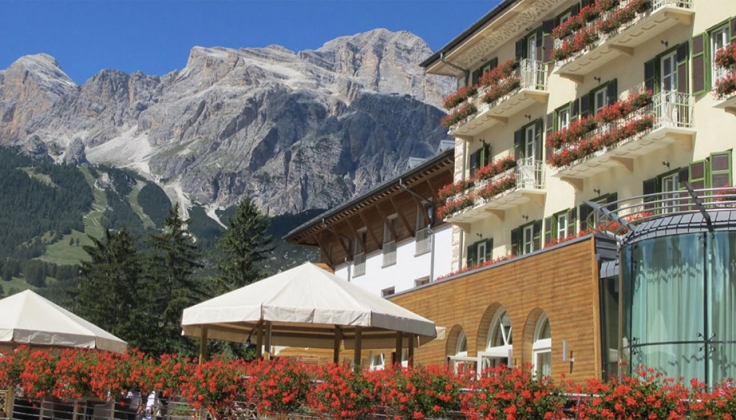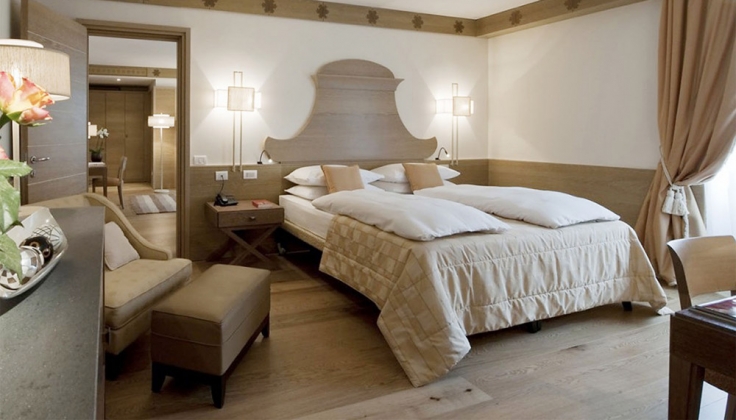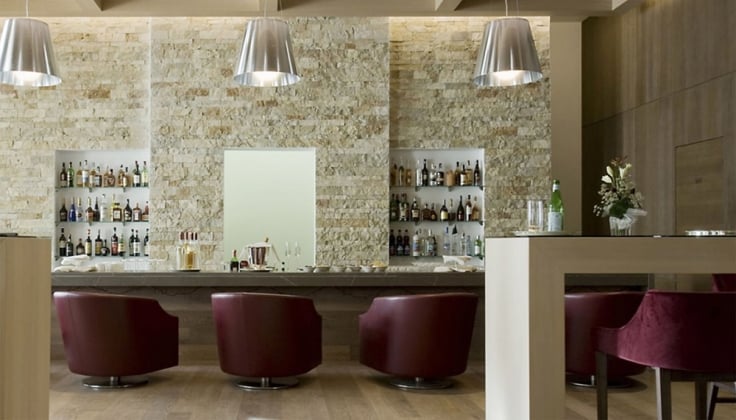 Duodo Palace
A historical building boasting classic Venetian style, the Duodo Palace Hotel is an oasis of elegance just steps away from St. Mark's Square in the heart of Venice. Comfortable rooms welcome guests with décor reminiscent of a private residence (which indeed this renovated building used to be!), with modern conveniences including in-room WiFi and air conditioning. Common areas such as the Fireplace Room and Lounge Room offer refined places to relax and the hotel's water gate makes for convenient access for guests arriving and departing from Venice's canals via water taxi.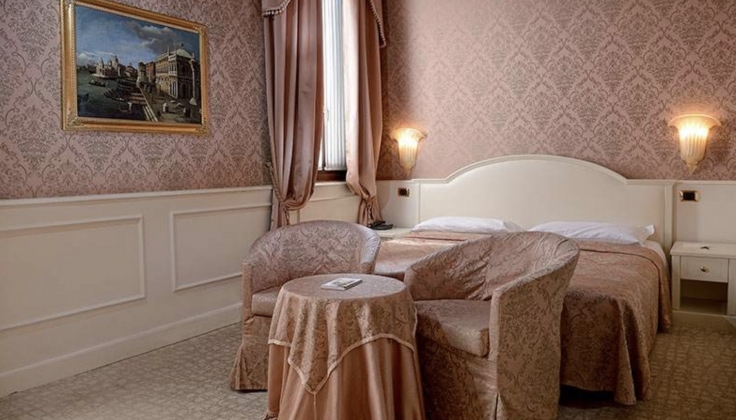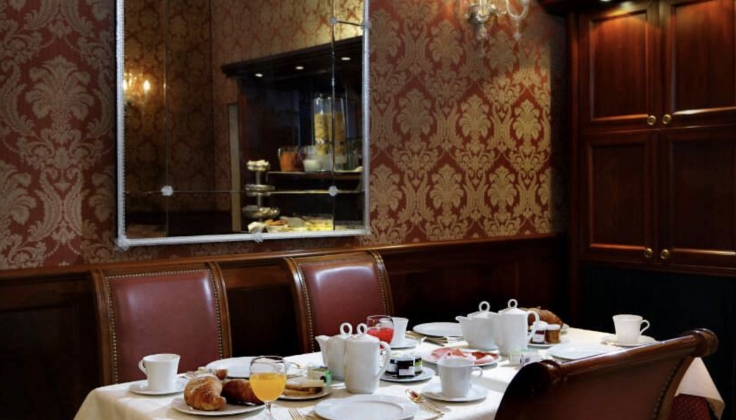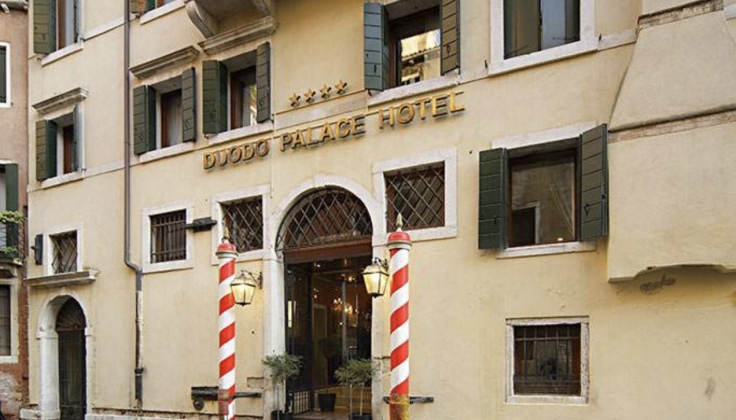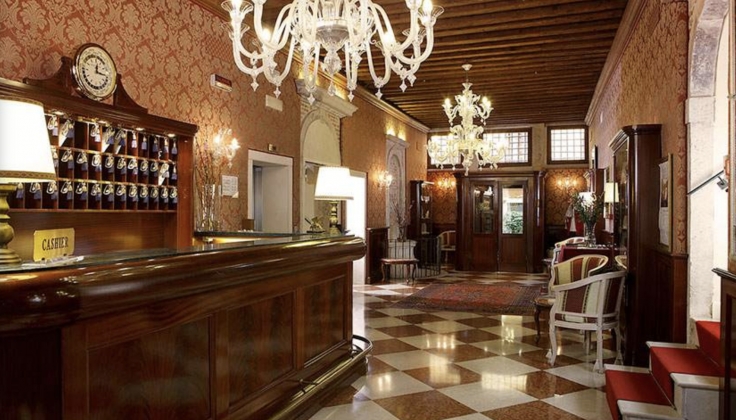 Hotel Monte Sella
Nestled in a small mountain village, this intimate, Art Nouveau, turn-of-the-century Tyrolean hotel has been run by the same family for generations. Enjoy the welcoming ambiance of this four-star property, which boasts inviting guest rooms with in-room WiFi and ceiling fans (no air conditioning), as well as an indoor pool and Ayurvedic spa and wellness center offering an array of treatments, massages, and sauna facilities.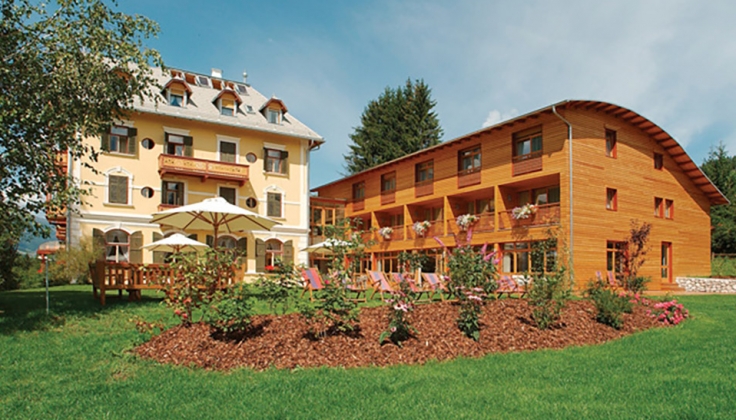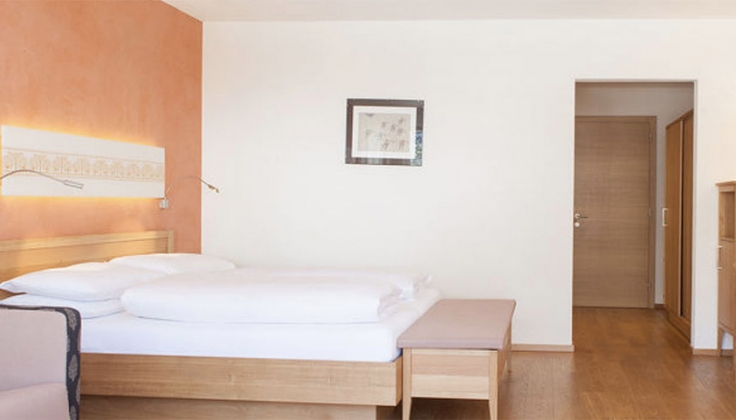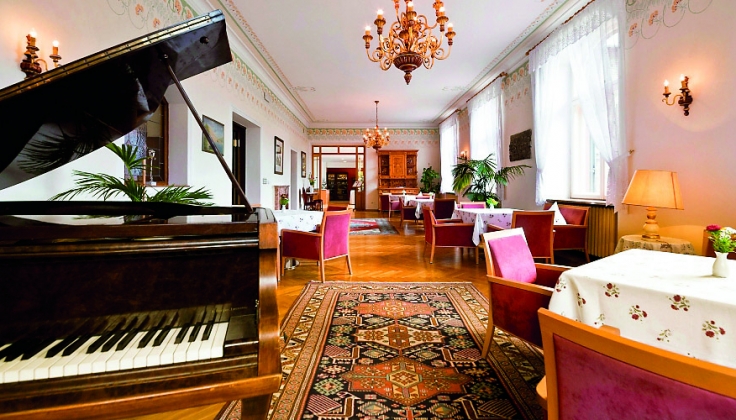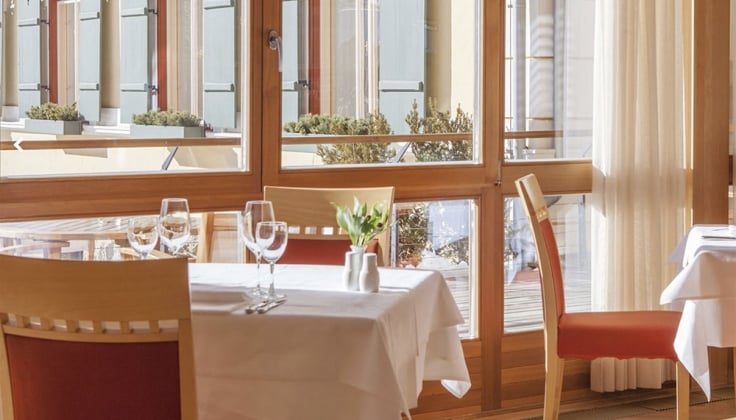 Linger Longer with a Tour Extension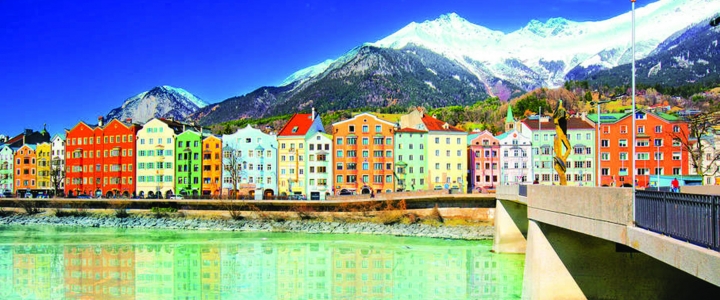 Pre-Tour
Flight + Tour Combo Only
2021 Pre-Tour Extension - Innsbruck
One night at the Hotel Restaurant Goldener Adler
Small-group airport and hotel transfers
One breakfast
1 Night From $148
per person, double occupancy

Single Supplement: From $98
Begin your adventure by departing from a convenient gateway city in the United States or Canada. Spend your first night aloft.
Upon your arrival in Innsbruck, a representative holding a Country Walkers sign meets you as you exit the baggage claim area. A complimentary small-group transfer will be provided to your hotel. The remainder of the day is at your leisure (no meals included).
If you are going to be delayed meeting our transfer representative for more than 15 minutes due to delayed or lost luggage, please contact Allianz Global Assistance to advise of your delay, and they will contact our transfer service on your behalf. Our drivers are generally able to wait for up to 45 minutes from the time your flight lands, after which you would be responsible for your own transfer.
Please note: If you arrive early, and your hotel room is not available prior to the designated check-in time, you may store your luggage with the reception desk.
Country Walkers provides City Information including recommendations about what to see and do in Innsbruck during your stay.
Accommodation: Hotel Restaurant Goldener Adler, Innsbruck, Austria
Today you have a full day to explore the delightful city of Innsbruck, known as the "Capital of the Alps." Start in the city's Old Town, strolling cobblestone streets, admiring the architecture of its 500-year-old buildings. Be sure to stop by the Golden Roof, a brilliant canopy made from over 2,500 copper tiles, considered one of Innsbruck's most famous landmarks.
Next, you can make a visit to the Imperial Palace, an elegant building—once the seat of the powerful Habsburg Empire—which is now a world-class museum showcasing the lavish lifestyle of the aristocracy during the 15th century. Take a cable car or funicular into the mountains surrounding Innsbruck for stunning views of the city as well as the Alps. The top of the funicular is also where you'll find the unique Alpine Zoo, an open-air menagerie of indigenous mountain-dwelling animals, some of which are endangered. In lively, pedestrian-only Maria-Theresien Square near Old Town are a variety of shops, restaurants, bars, and cafés. It's the perfect place to do some shopping, or simply relax and people-watch, soaking in the ambiance of this enchanting Alpine city.
Accommodation: Hotel Restaurant Goldener Adler, Innsbruck, Austria
Included Meals: Breakfast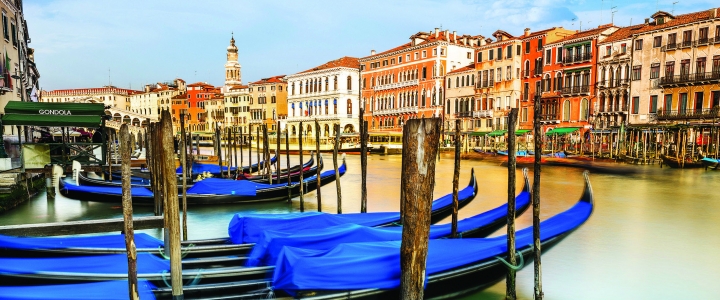 Post-Tour
Flight + Tour Combo Only
2021 Post-Tour Extension - Venice
Two nights at the Duodo Palace Hotel
Complimentary water-taxi transfer to Marco Polo Airport
Two breakfasts
2 Nights From $398
per person, double occupancy

Single Supplement: From $348
Continue your exploration of Venice's romantic maze of alleys, waterways, squares, and majestic palaces. From your luxurious, centrally located hotel near the Palazzo Ducale and the Teatro La Fenice (Venice's grand opera house), you're perfectly poised to experience it all. Tonight, you may choose to enjoy a cocktail in the hotel's lounge bar before stepping out for dinner featuring traditional Venetian fare.
Accommodation: Duodo Palace Hotel, Venice
Included Meals: Breakfast
Spend your time today wandering the maze of streets and bridges that makes this iconic city tick. Pass by the famed winged lion of Piazza San Marco on your way to visit Renaissance palaces and world-class museums. In the afternoon, you may enjoy a gondola ride beneath Rialto Bridge or a wine tasting at one of many authentic osterias.
Accommodation: Duodo Palace Hotel, Venice
Included Meals: Breakfast
Ciao! This morning a short walk leads you to the boat launch for a complimentary water-taxi transfer to Venice's Marco Polo Airport based on your departure time. (The departure transfer time will be communicated to you on tour by the Country Walkers guides.)
Included Meals: Breakfast
| What's Included | Flight + Tour Combo | Tour Only |
| --- | --- | --- |
| Exceptional boutique accommodations | | |
| All on-tour meals except 1 dinner | | |
| Local guides with you throughout tour | | |
| Local wine and/or beer with dinner | | |
| Entrance fees and special events as noted in the itinerary | | |
| Travel assistance available 24/7 provided by Allianz | | |
| Roundtrip airfare | | |
| One extra night in Innsbruck and one extra night in Venice | | |
| Airport car service for arrival & departure | | |
| Pre- and post-tour breakfasts | | |
| Business-class upgrades available | | |

Expert Local Guides
Experience your destination like an insider with people who call it home.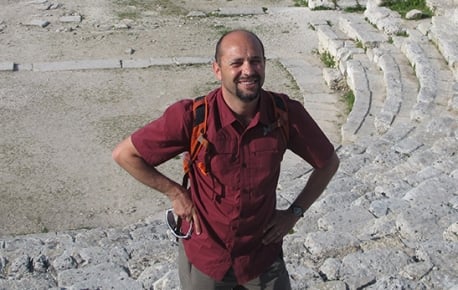 Alessandro Gullo
Alessandro Gullo has Sicilian ancestry and was educated in the US as well as Italy. He is a certified guide of historic monuments who effortlessly combines his charming personality with a vast knowledge of the culture, art, history, food, and wine of Italy.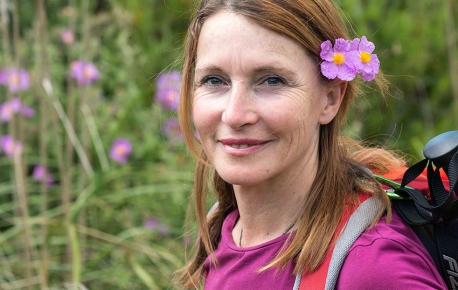 Angelica Turi
Angelica Turi has been working in the field of art restoration in her hometown of Florence for many years, specializing in paintings on canvas and icons. She is equally comfortable in the Tuscan countryside where her family has been producing wine and olive oil since the mid-19th century. An outdoor enthusiast, Angelica also has a deep appreciation of the fine food and wine of Italy, which she gracefully shares with guests visiting her native Italy.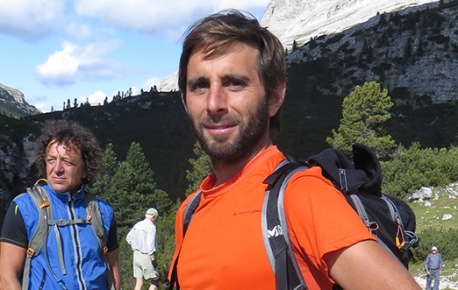 Keegan Alagna
With his American mother and Sicilian father, Keegan Alagna grew up in a bilingual home in the Umbrian countryside near Assisi. From his childhood on a working farm to post-graduate work in geology, he has always pursued his passion and curiosity for the outdoors, through teaching, guiding, and exploring. He brings his depth of knowledge of geology, nature, Italian history and culture to his walking tours and to his position as a key member on Italy's premier outdoor group—the CAI, the Club Alpino Italiano.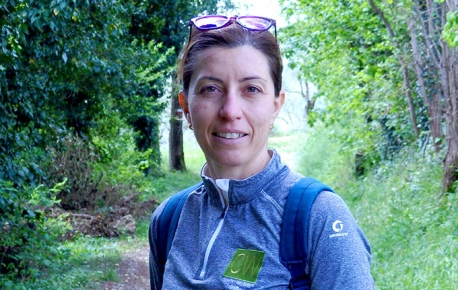 Claudia Piombi-Barnabe
Claudia Piombi-Barnabé infuses all guests with her passion for mountains and professional expertise in geology. A formal mountaineering guide of the Italian Alpine Club (CAI), Claudia brings a high level of precision and safety to all her tours. Her knowledge and love of the mountains is matched only by her appreciation of the Italy's food.
Be the First to Get News & Special Offers
Click and hold to Zoom