This Amalfi Coast walking tour's scenery is worthy of emperors and gods—but mere mortals can enjoy it too.
This Amalfi Coast walking tour's scenery is worthy of emperors and gods—but mere mortals can enjoy it too. Velvety breezes blow off the Gulf of Naples as you stroll beneath Capri's limestone cliffs on your Amalfi Coast walking tour. Ancient Roman emperors once prayed at sacred grottoes and escaped Italy's summer heat on this glamorous little isle, but you're here to explore its sublime scenery. Villas peek from the greenery, lizards dart across sunny paths fringed with bougainvillea, cactus, and umbrella pines, and yachts bob beneath rocky islets on the turquoise waters far below. Across the bay, you spy Positano's tutti-frutti pastel houses and the sheer vine-covered terraces where you'll be walking the Path of the Gods tomorrow. But glorious scenery only goes so far. What really sounds divine right now is a gelato, and Capri's bustling piazzetta is a step in the right direction.
Highlights
Marvel at the stunning scenery as you walk the legendary Path of the Gods along seaside bluffs past terraced lemon groves and grape arbors.
Explore the car-free cobblestone streets of the elegant town of Ravello from your centrally located, family-owned hotel, stopping to visit hidden gardens and historical villas.
Enjoy the expert support of a Country Walkers guide, your local representative in the region and the designer of this tour.
Delight in the enchanting Isle of Capri, with its narrow walkways and lush gardens, making your way to the breathtaking Belvedere delle Noci viewpoint.
On all Self-Guided Adventures you can count on...
A local representative available 24/7
Detailed maps & route notes featuring turn-by-turn directions and places of interest
Delicious meals—many are included
Scheduled taxi transfers to bring you to and from each day's walks (excluding self-drive adventures)
Gracious accommodations that are a clean, comfortable home away from home
Experts to handle all the details, including moving your luggage between hotels while you're out exploring
Access to a Self-Guided Flight Concierge—ask our knowledgeable team to find flights that sync with your planned trip
Hotel Minerva
This four-star hotel, located in a quiet Sorrento neighborhood, overlooks the sea and provides easy access to walking trails, public transport, and sights. Spacious guest rooms are individually decorated with tiled floors and Mediterranean-inspired colors. Air conditioning is available during mid-June to mid-September. A rooftop swimming pool with chaise lounges, umbrellas, and a pergola, features truly stunning views over the entire Bay of Naples, island of Capri, and Mt. Vesuvius. The restaurant and bar, with indoor and outdoor seating, are equally scenic and serve the region's fresh cuisine. Also on site is a fitness center. Please note: this accommodation is available on limited departures.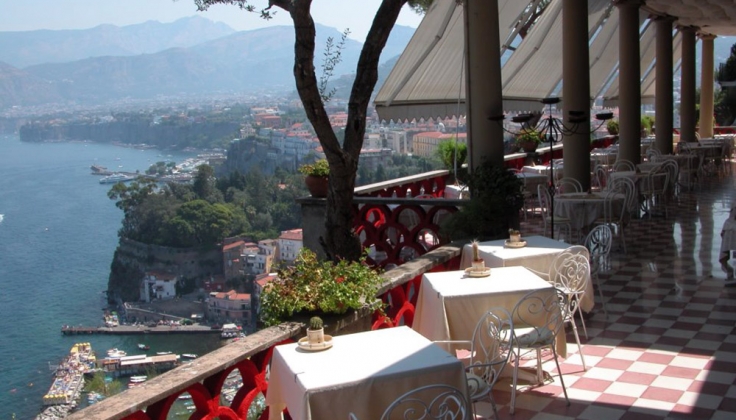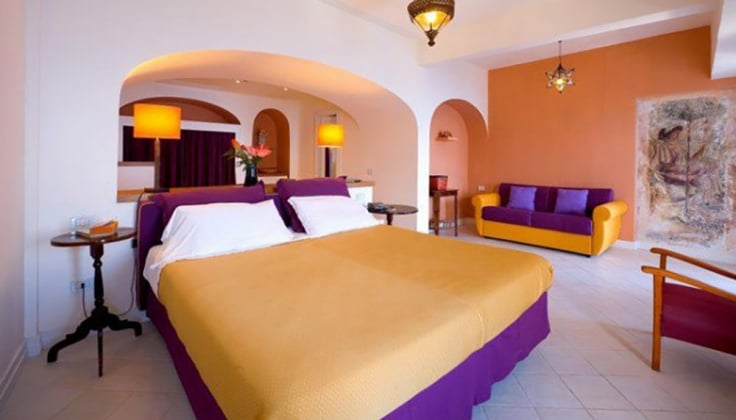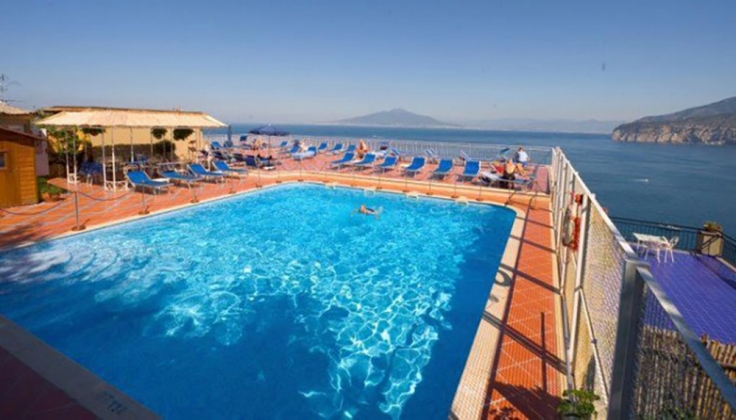 Hotel Rufolo
In Ravello's privileged location overlooking the winding Amalfi coastline and Mediterranean, this old-world style, family-run hotel is located in the historical center of Ravello with a swimming pool (seasonal), new spa, and sweeping views of the Amalfi Coast from lovely public terraces. Well-appointed rooms include WiFi and air conditioning. Please note: this accommodation is available on limited departures.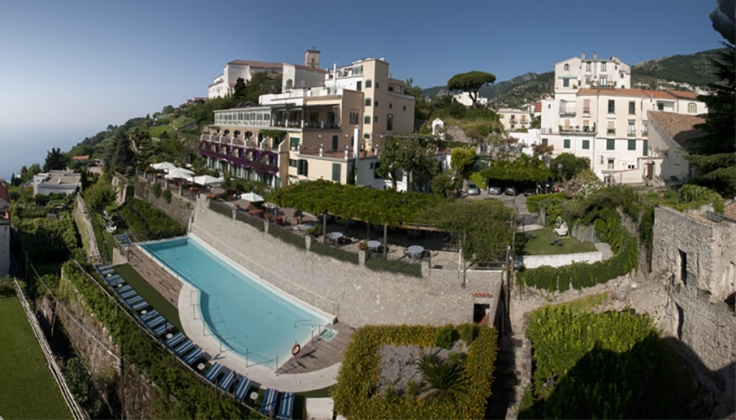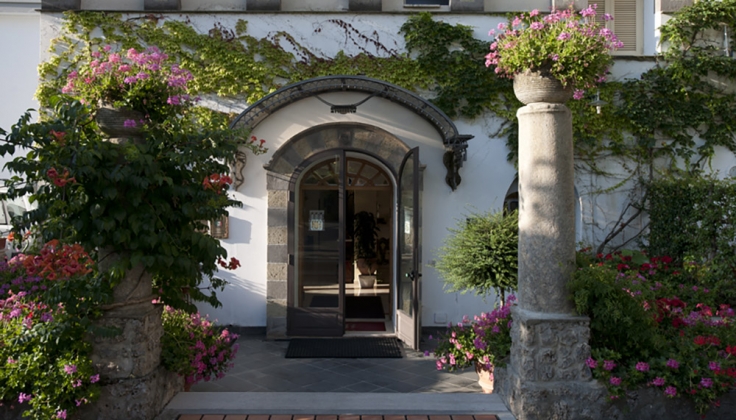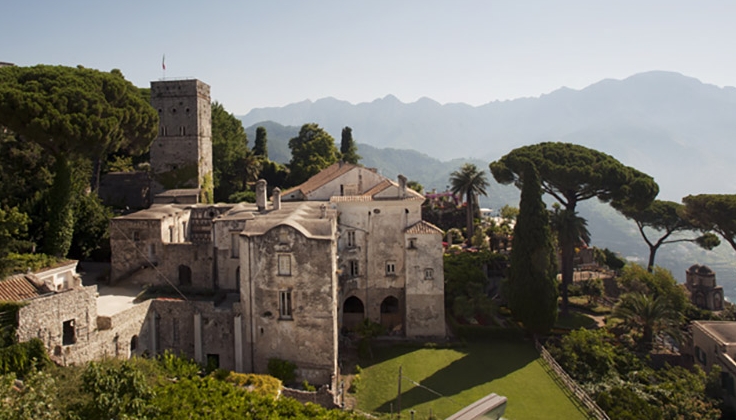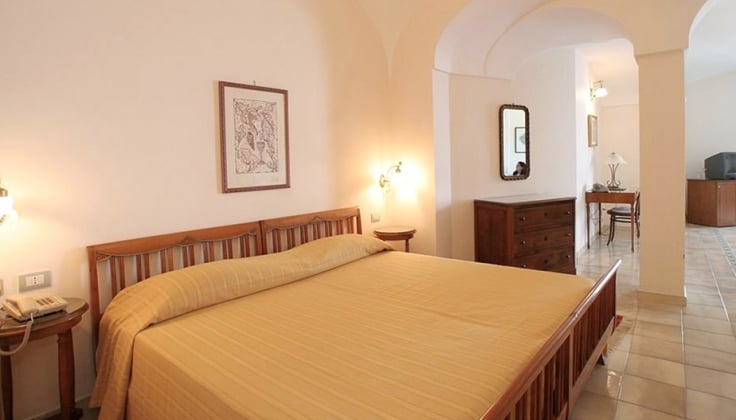 | What's Included | Tour Only |
| --- | --- |
| Boutique accommodations | |
| 9 meals: 7 breakfasts, 1 lunch, and 1 dinner | |
| Detailed water- and tear-resistant Route Notes and maps | |
| Orientation meeting with a Country Walkers representative | |
| Local representative available 24/7 | |
| Scheduled taxi and luggage transportation (Please note: If unable to walk, it is possible to travel with your luggage from one accommodation to the next; there may be an additional charge.) | |
| Access to Self-Guided Flight Concierge—Ask our knowledgeable team to find flights that sync perfectly with your planned trip. | |

We took the self-guided Country Walkers Amalfi tour for our honeymoon, thinking that all of the details would be handled before the tour and of course they were, along with all of the details DURING the tour. Loved the varied hikes, food and wine, and the adventurous nature of the walks with our great route notes. We met our Country Walkers representative on the first night and he gave us the local insights and we were able to keep in touch over the course of the trip with questions so we never felt alone. My wife said "it's like having…
Be the First to Get News & Special Offers
67 other people have recently viewed this tour!
Click and hold to Zoom