Where to Go First
You've gotta start somewhere! No matter how seasoned a traveler you may be, there's always a first destination to explore in every part of the world. Ideally, this destination serves as an entree into the local culture, a representative sample of the region's highlights, and a stunning experience all on its own. From France to Italy, from Asia to the American West, find out which places we recommend experiencing first.
Where to Go First in
Italy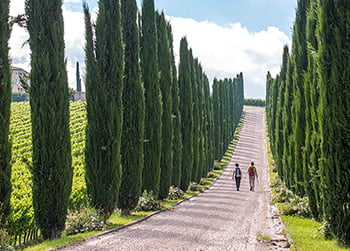 Tuscany & Umbria: Glorious cathedrals, cobbled piazzas, white-stone roads lined with cypresses—this is Italy as you've always imagined it. Explore hilltop medieval towns like Spello and Orvieto, savor authentic Italian fare in rustic trattorias, and chat with farmhands in age-old vineyards. There's a reason why this area is Italy's most iconic: it boasts a refinement and pastoral splendor that is unparalleled, ideal for travelers having their first taste of the country.
Where to Go First in
Central Europe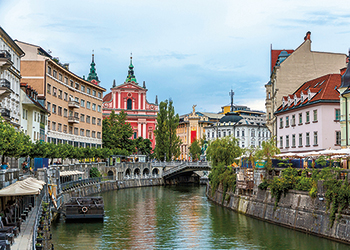 Slovenia: Unjustly overlooked on many travelers' bucket lists, this tiny country the size of Massachusetts is like experiencing every landscape of central Europe at once. From Venetian-influenced cities on the Adriatic Sea to mountain villages nestled in the Julian Alps, it lets you experience a range of cultures and peoples in a small area. At its heart, charming Ljubljana is a gothic pearl often compared to Prague.
Where to Go First in the
American West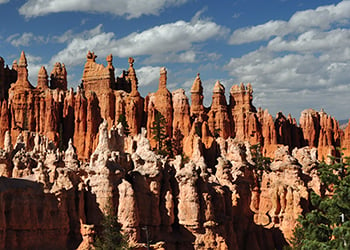 Utah: Sagebrush, slickrock, and technicolor sunsets: the national parks of southern Utah have it all. From the otherworldly hoodoos of Bryce Canyon to the "hanging gardens" of Zion, you can experience a rich sampling of what makes the American West so unforgettable. Discover Puebloan rock art and charming frontier towns along the way.
Where to Go First in the
United Kingdom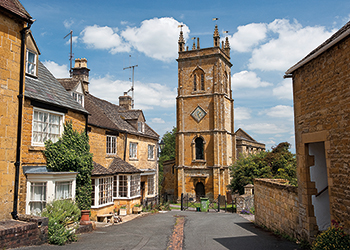 The Cotswolds: Any BBC fan will recognize this "area of outstanding natural beauty" while walking here—it's acted as the network's go-to filming location for decades (standing in for everything from Scotland to Cornwall). However, the Cotswolds has a magic all its own, as you'll find out while ambling through its pastures, exploring its villages, and sipping pints in its pubs.
Where to Go First in
France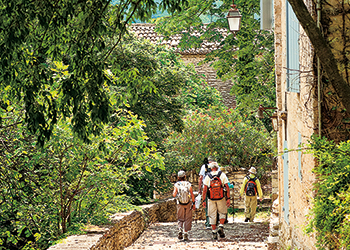 Provence: Southern France conjures images of an idyllic land of cypress trees, rocky hillsides, endless lavender fields, and red-tile roofs bordered by the Mediterranean Sea. For many, it's not just an iconic part of France, it is France. Explore landscapes immortalized by Van Gogh, Matisse, and Cezanne, sample some of the world's finest wines, and discover a timeless way of life.
Where to Go First in
Asia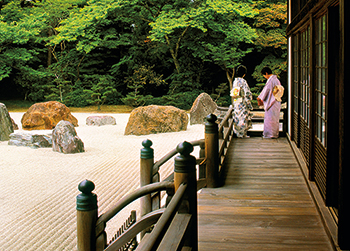 Japan: For travelers hoping to experience the vibrant cultures, sophisticated cuisines, and remarkable history of eastern Asia, nothing tops walking in Japan. A striking balance of ancient and futuristic, the country has something for everyone—from glittering neon skylines to hushed cedar forests. Renowned for unparalleled public transportation systems, safety, and cleanliness, Japan's hospitality extends to its walking routes, which you'll find well maintained and beautiful.
Where to Go First in
Canada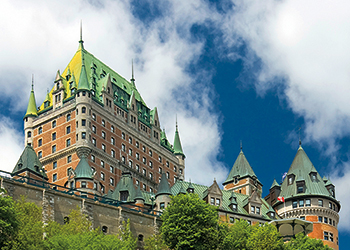 Quebec: Vast, pristine, and personable, Canada offers an array of epic backdrops for walks to remember. From plunging fjords and serene glacial valleys to a beautiful old-world city, Quebec has them all. Amble through the boreal forest and tundra of Grands-Jardins National Park. Explore birch forests and rolling farmland. Enjoy the thrill of a lifetime while spotting whales from a Zodiac boat in the St. Lawrence River.