10 Ways to Turn Your Trip into an Adventure
Do humans dream of regular trips with stodgy hotel rooms and cookie-cutter itineraries? Of course not! We dream of magnificent adventure. We long for once-in-a-lifetime experiences that push us out of our comfort zones and make us better, braver, and stronger people.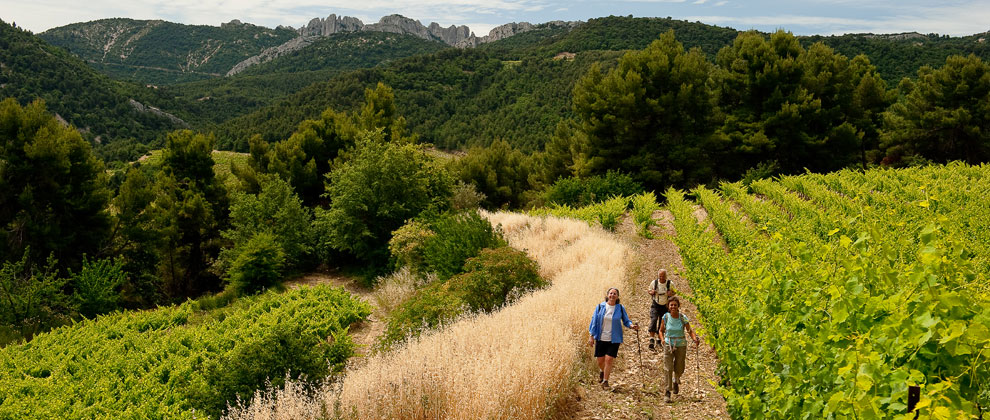 Don't settle for a boring, check-off-the-boxes trip. Instead, follow these 10 travel tips for turning your next trip into an adventure:
Go off the beaten path 
It's sad to think about all the amazing experiences we miss because we meekly stay on the paths that are marked for us, telling us which way to go. Break free and don't be afraid to go off the beaten path. Wander down a different city street. Leave the swarms of tourists and take in a seaside view somewhere quieter. Explore an exhibit hall that isn't on your audio tour. Be unrestrained and you'll be rewarded.
Try new things 
An adventure is an experience that pushes you out of your routine. Challenge yourself to do things on your trip that you wouldn't normally or don't think you're capable of. Hike a mountain, go on a biking tour, dance at a nightclub like you haven't in years, or try exotic food. Don't settle for sameness!
Make new friends 
Traveling is about going somewhere new, but adventuring is about becoming part of a global community. It's the connections forged abroad that make trips truly memorable. Don't be cloistered up in your hotel room. Get out there and meet locals and fellow travelers wherever you are. In the Country Walkers England: The Cornwall Coast tour, you'll savor a pint while chatting with jovial locals in a village pub after a long day exploring Celtic ruins. Many of our tours also include dinners hosted in the homes of local families and featuring farm-to-table fare.
Be spontaneous 
Sticking to a rigid itinerary or personal routine prevents you from experiencing the richness and excitement of adventure. When you travel, always be open to new opportunities, no matter how or when they present themselves. Practice saying yes instead of no!
Reflect often 
A trip spent solely visiting tourist sites and checking landmarks off in a guidebook is a wasted one. Adventures are larger-than-life travel experiences that incorporate the wholeness of a place - its culture, people, customs, history, and lifestyle. Be sure to reflect often on what your trip means to you and who you are.
Immerse yourself 
Far too many trips have travelers dip their toes in a new place, never really getting to know it. Adventures, on the other hand, immerse you in your destination. You'll be surrounded by nature on the Country Walkers Zambia tour, where you'll get up close and personal with wildlife and sleep in remote bush camps during walking safaris.
Notice the small stuff as well as the big stuff 
Famous landmarks and breathtaking views are memorable, no doubt, but adventures are about appreciating the small details too. Always have an open heart and mind that notices and savors the little details of your destination, from the colorful flowers in window boxes to the artful swirl of frosting atop your pastry.
Let go of your preconceived notions 
Adventures require us to be open to new experiences, and the only way to truly do that is to let go of any preconceived notions you have about the places you're visiting. Having certain expectations only limits you from fully engaging in your destination.
Live by your senses
The salty air of the seaside, the fragrant aroma of olive groves, the sweet taste of gelato - living by your senses when you travel turns a trip into an adventure. Our Italy: Piedmont walking tour is a true feast for the senses, with its exploration of the delectable slow food movement and sun-drenched local vineyards and farms.
Record your experiences
Trips are fleeting, but adventures last a lifetime. Their effects are felt long after you return home. Incorporate your experiences into your daily life by being sure to record your thoughts, impressions, and activities during your trip in a travel journal.
If you're ready to get out there and explore, join a Country Walkers guided walking adventure. All of our tours are designed to be immersive, authentic, and active experiences you'll never forget.
---
To request a free Country Walkers catalog and learn more about our exciting destinations throughout the world, click here. If you would like to speak with one of our Travel Experts, please call 800-234-6900. They are available Monday through Friday from 8:30 a.m. to 6:30 p.m. ET.