Solo Travel With Country Walkers Means You're Never Lonely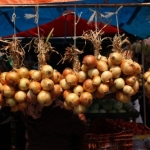 Are you just dying to swim in Costa Rica's waters, hike in the Dolomites, or sip wine in the French countryside, but can't find someone to join you?
Our Solo Travelers program is ideal! When you join a Country Walkers trip on your own, we perfect your experience, providing a safe, welcoming environment.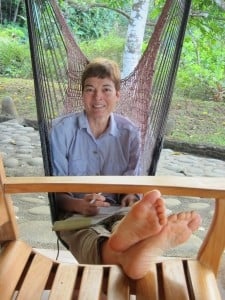 Just ask Tia Hopkins. She just made her reservation for her 11th Country Walkers trip, and she has done most of these on her own as a solo traveler. While it can be intimidating to travel on your own (we find this can be especially the case for our women guests), Tia, a banking expert from Texas, is quick to share that her travel experiences with Country Walkers have been incredible, unforgettable experiences.
Her first Country Walkers trip with us was Utah: Bryce & Zion Canyons. She wasn't quite sure what to expect.
"I was curious," Tia recalls. "But it was wonderful, that I could go to a place that was fairly remote, and be with a group, take all these wonderful hikes, and not really have to worry."
Tia is a seasoned traveler, having lived in Mexico for three years. She could travel on her own, she says, and from time to time does. But she joins Country Walkers as often as she can.
"It is easier with a group. If you go with a company, everything is planned for you. I've gone to Seattle and London by myself. You have to figure out where to stay, how to get there ... it's exhausting. It's nice when you can just look at an itinerary, speak with someone about your questions, and know it's going to be good. Traveling on your own — you do your research on your hotels, but that's no guarantee."
Tia says she feels safer with a group, knowing that someone will notice if she's not at a meeting place by a certain time. "If I don't show up, I know people are going to start calling around. If I was on my own, and I don't show up at a hotel, so what? They just charge my card for a penalty."
Many tour companies offer single trips, but some offer them as an afterthought, or charge high fees. Country Walkers offers single supplements (the cost varies by trip) that solely covers the cost of a single room accommodation (they do not make any profit on this). But, a solo Country Walkers traveler can avoid this fee by agreeing to share a room with a roommate as long as the request is made 90 days before the trip. And, if we can't find you a roommate in that time, you still get your own room, but you don't have to pay the single supplement!
"Country Walkers has always been a good company," Tia says. "One of the drawing points for me is, I'll ask for a roommate. And if they don't have one, I don't have to pay the single supplement. If you read the fine print for some of the other companies, you'll find you still have to pay the single supplement, or pay half of it. Sometimes that can be like $1,600." And single rooms are not an afterthought or courtesy for us. Some of our trips have four to six single rooms available, as we plan for and encourage solo travel.
Right now, we are waiving the solo supplement on many of our 2012 trips, such as: Croatia: The Dalmatian Coast; Wales: Snowdonia & the Northern Coast; Ireland: Dingle Bay & Killarney; Italy: Cinque Terre; Morocco: Fès to Marrakesh; Peru: Machu Picchu & the Sacred Valley; Peru: Amazon Small Ship; Ecuador: Galápagos Islands Small Ship (limited availability, while supplies last).
There's a certain perspective to be gained by traveling on your own, Tia says. "I like to write, so I always have my journal with me, so I scribble and scribble away. I think (solo travel) gives you a different perspective, because it's your own thoughts and your own experiences.
But if you're not as comfortable on your own, the group setting of a Country Walkers trip is a wonderful way to have instant travel buddies. Our solo guests tell us they enjoy our trips because fellow travelers befriend them, so when you join, you'll always have others to walk, eat, explore, and sightsee with. It's not just safer; it's more fun to travel with a group!
Considering it? Tia has advice for someone considering solo travel: "A trip is what you make of it. I've always enjoyed everything with Country Walkers. You have to go with a very open mind. But I've always had fun on all my trips. Sometimes you just have to do it. Why not? Take the plunge."
Have you ever traveled on your own? Considering it? Give us a call today, we're  ready to help you plan your adventure! 800.464.9255