Peru: Cusco, Machu Picchu & the Sacred Valley
Tour Only
Flight + Tour Combo
8 Days
Starting From
$4,045
10 Days
Starting From
$4,945
Favorite
See What's Included
In this walking tour of Peru through bustling markets and mountaintop ruins, Andean culture endures as surely as stone walls.
Morning light pierces the forest canopy, and your heart quickens. Another few steps up the centuries-old Inca stairway and…you're there! Intipunku—the Sun Gate. Far below, Machu Picchu's ruins lie across a knife-edge ridgeline of green. As you've discovered on this walking tour, Peru's culture stands the test of time. At Sacsayhuaman fortress, it's impossible to fit even a slip of paper between the massive stones that comprise its walls—mortarless craftsmanship so resilient it's survived wars and earthquakes. Outside Maras, survey the vast checkerboard of steeply terraced evaporation ponds, where locals still harvest salt as they did before the conquistadors. And in Pisac market, meet women resplendent in traditional embroidery busily working handheld spindles, while their children play among bags of multihued native potatoes. Here too, the ancient endures.
Romance Copy for Catalog:
Highlights
Delight in a morning walk on ancient farm paths through the peaceful Andean Highlands
Trek a scenic footpath through the lush Andean countryside to Maras village, where the locals still use traditional techniques to mine the terraced saltpans
Marvel at mountain and river views from the panoramic windows of the Vistadome train as you make your way down the narrowing valley from Ollantaytambo
Hike the Inca Trail to the Sun Gate – the original entrance to Machu Picchu – taking in sweeping views of the ancient ruins from above
Discover the ancient Inca capital Cusco on a walking tour of the old city. Enjoy free time to shop for delightful Peruvian crafts, art, woolen textiles and silver jewelry
On all Guided Adventures you can count on...
Expert local guides to introduce you to the best of your destination
Off-the-beaten-path places you'd never find on your own
Delicious multi-course meals—a majority are included
A maximum of 18 fun-loving fellow travelers to share the journey
Gracious accommodations that are a clean, comfortable home away from home
Experts to handle all the details
Flight + Tour Combos include plane tickets, airport shuttles, and pre- and post-tour accommodations
Aranwa Cusco Boutique Hotel
Aranwa Cusco Boutique Hotel is a five-star boutique hotel that combines the essence of history, luxury, and well-being located in the heart of the Incan city. Built in an old colonial mansion dating back to the 16th century, the hotel is a museum with its numerous pieces of art, sculptures, and colonial furniture. The boutique hotel's elegant, un-air conditioned rooms have luxuries including radiant floor heating and an intelligent oxygen system to help guests better adapt to the higher altitude.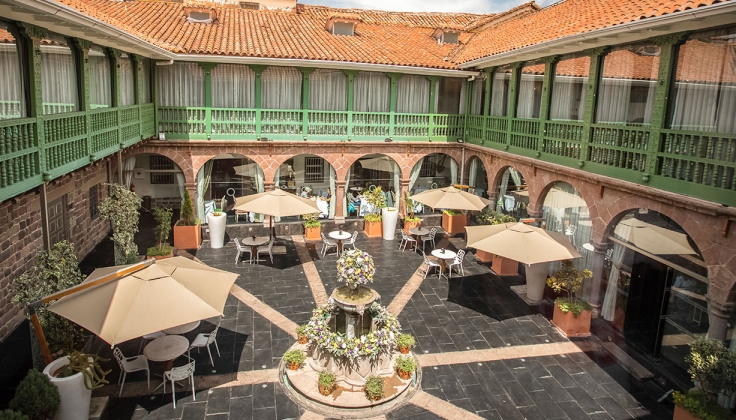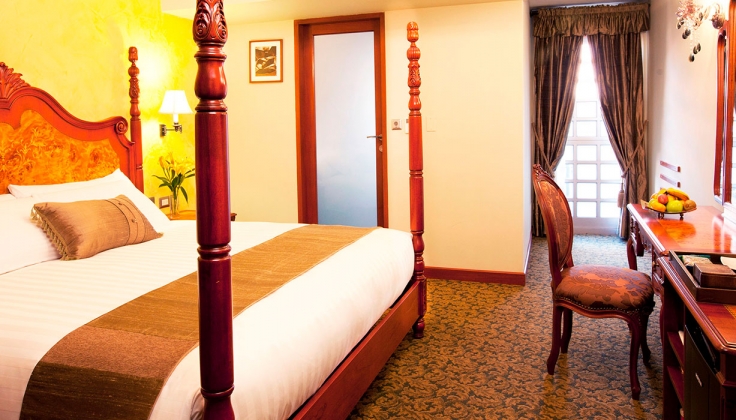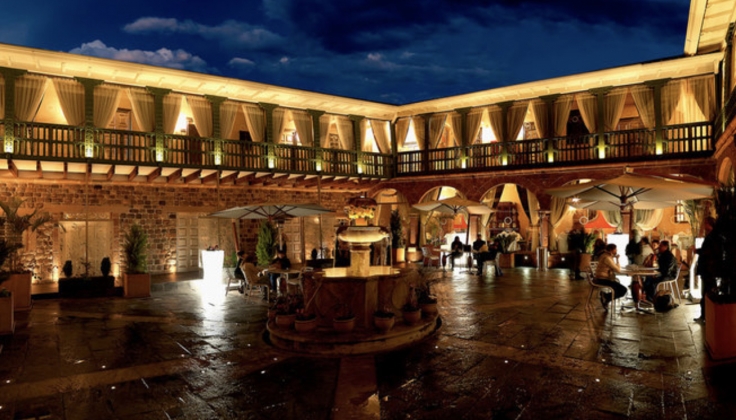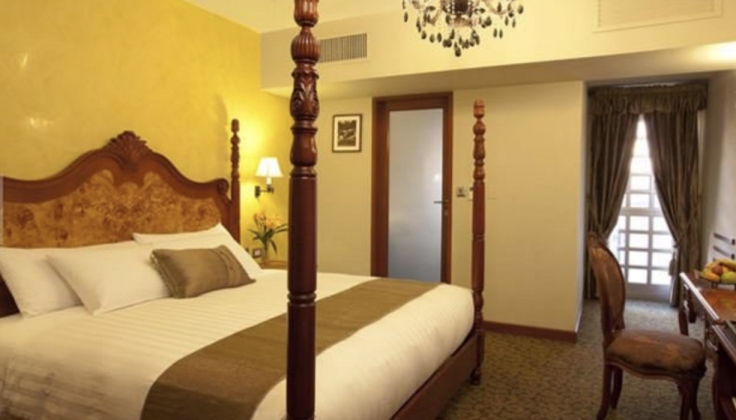 Inkaterra Hacienda Urubamba
Serenity and relaxation are hallmarks of the Inkaterra Hacienda Urubamba, a contemporary, hacienda-style hotel on a 100-acre property surrounded by a dramatic mountain range. Set in the Sacred Valley, between Cusco and Machu Picchu, it proudly showcases the region's blend of Spanish and Andean influences. Rooms are un-air conditioned, with colonial furnishings, Inca mask accents, and handcrafted woodwork. Harvest produce comes from the hacienda's 10-acre organic plantation, where crops are cultivated as they have been for centuries. There are stunning views from nearly every window.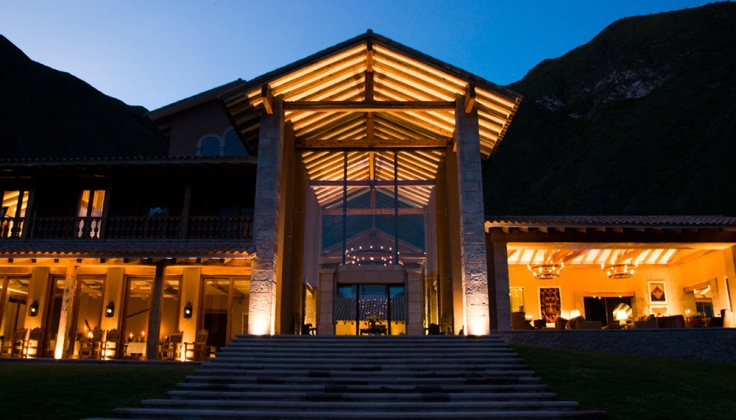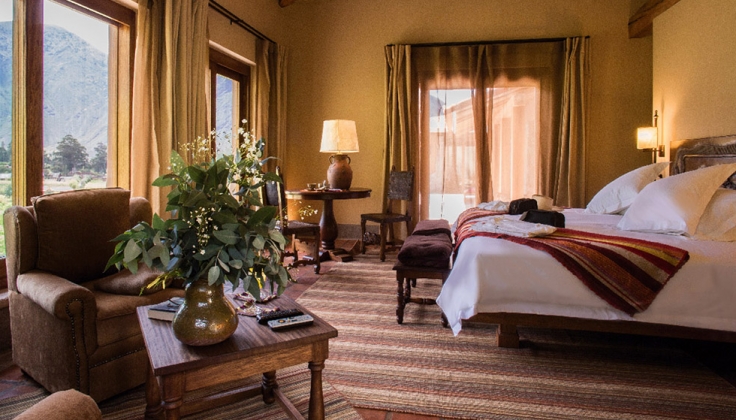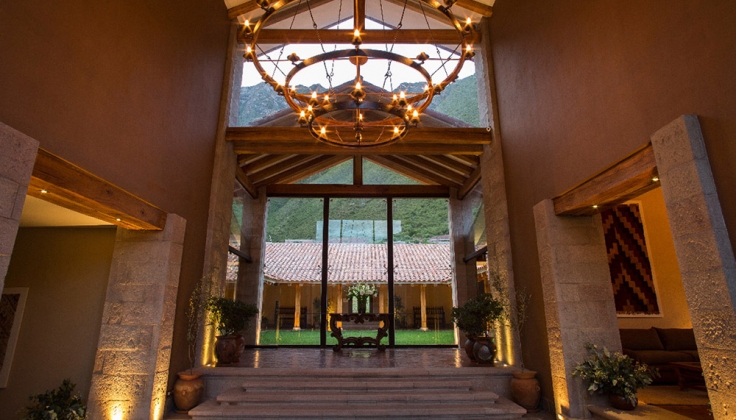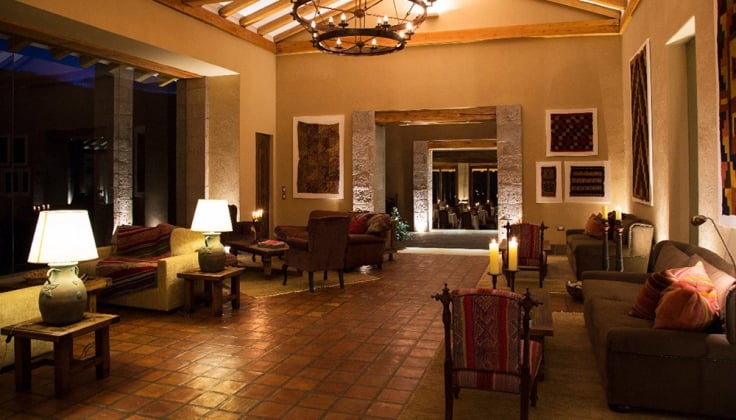 Inkaterra Machu Picchu
Inkaterra Machu Picchu Hotel is a pueblo of luxurious whitewashed bungalows nestled into terraced hills. The train station is only steps away, but the ambiance at the Inkaterra Machu Picchu Hotel seems to exist in a world apart. It is an intimate 85-cottage luxury hotel designed in the manner of a sprawling Andean-style village on 12 secluded acres of exquisite beauty. Guests follow stone pathways to their rooms, located in comfortable one- or two-story whitewashed casitas. Spa services use natural essences, and a first-class restaurant offers grand views of the Vilcanota River.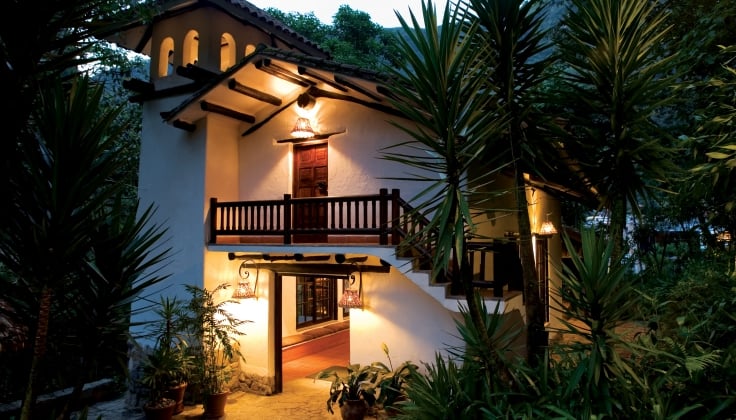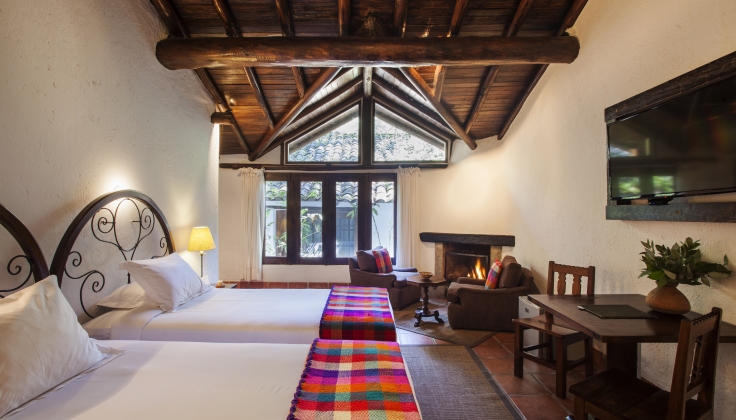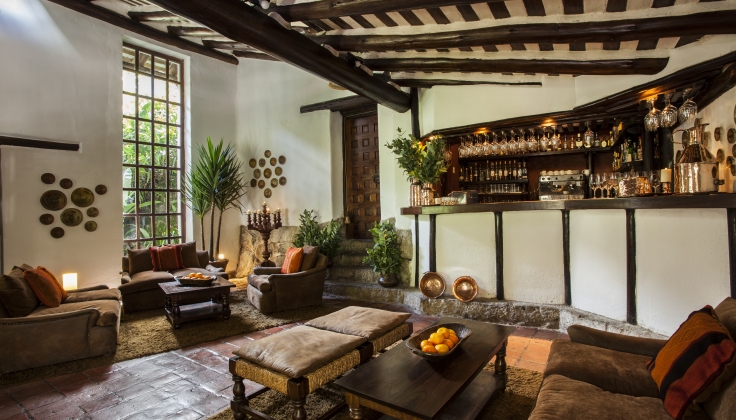 Wyndham Costa del Sol Lima
The Wyndham Costa del Sol Lima at Jorge Chavez Lima-Callao International Airport is a beautiful 130-room hotel. Each guestroom features a 26-inch LCD TV with cable, complimentary wireless Internet access, marble bathroom with tub and shower, air conditioning, minibar in-room, safe, and hairdryer.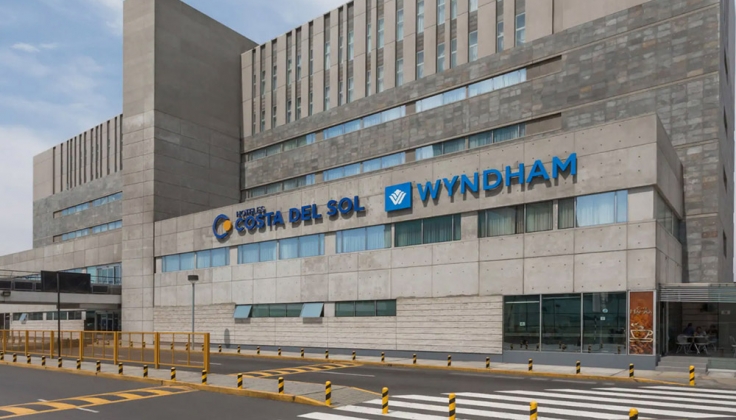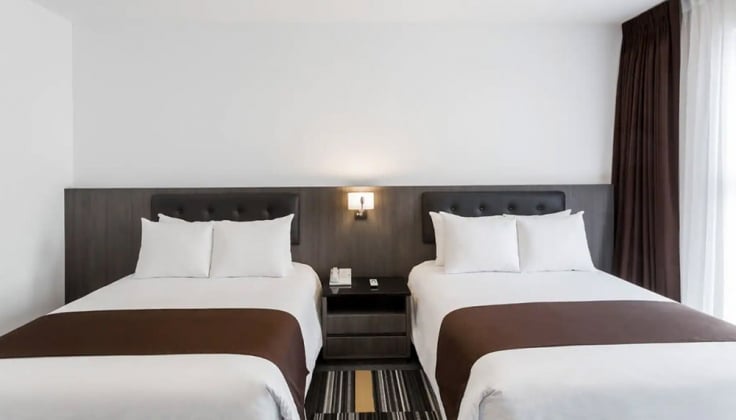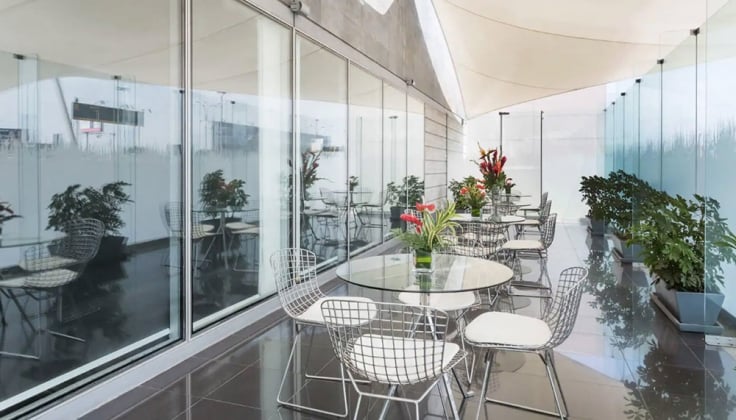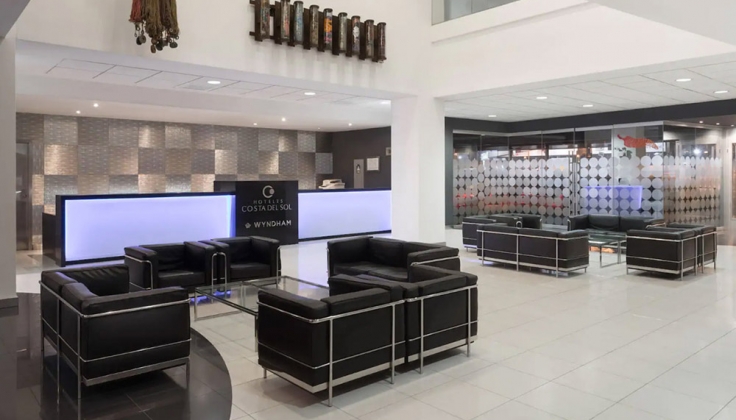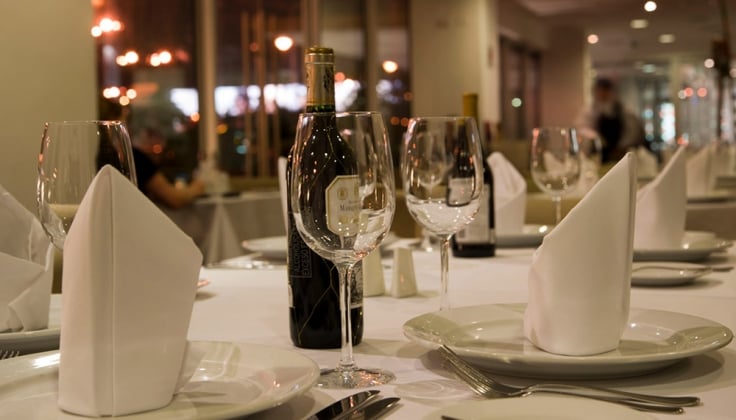 Linger Longer with a Tour Extension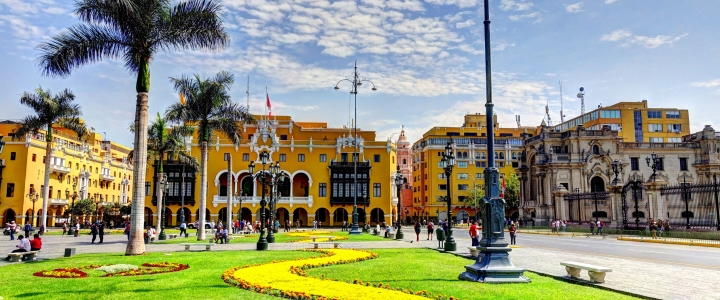 Pre-Tour
Flight + Tour Combo Only
2023 Pre-Tour Extension - Lima
Two nights at Pullman Lima Miraflores
Airport car service for arrival
Guided visits in Lima including the Larco Museum
Daily breakfast, one lunch
City information
2 Nights From $545
per person, double occupancy

Single Supplement: From $195
Your vacation is about to begin! Spend your first night aloft and arrive ready for an unforgettable trip.
Start off your first day in Lima right by having a Country Walkers representative greet you at the airport. A complimentary car service will whisk you to your centrally located hotel. From here, you are perfectly positioned to explore this charming city at your leisure.
Included Meals: Breakfast
A County Walkers representative will meet you at 9:00 a.m. in the hotel lobby today for your included exploration of Lima. Today you will visit the Cathedral of Lima, San Francisco Monastery, and the Larco Museum. The Larco Museum holds the world's largest private collection of pre-Columbian art. You may want to try the local ceviche during an included lunch overlooking the Pacific Ocean
Included Meals: Breakfast, Lunch
This morning, after an early breakfast, you'll take complimentary transportation from your Lima hotel to the Jorge Chaves International Airport for your flight to Cusco. A representative will meet you in the hotel lobby and assist with your transportation.
Upon arrival at Cusco airport, gather your luggage and exit the baggage claim to look for a representative holding a Country Walkers sign. Enjoy complimentary transportation to your Aranwa Cusco Boutique Hotel, about 20 minutes away. Please note that your hotel room may not be available until 2:00 p.m.; however, you may store your luggage at the reception desk while you explore the city.
The rest of the day is yours to enjoy at your leisure—perhaps explore the city, rest up in the hotel, or select a local restaurant for lunch and dinner. We provide detailed city information to help you plan your day.
Once you arrive in Cusco, it is advisable to rest and avoid strenuous activity as your body acclimates to the altitude (10,900 feet / 3,322 meters). Also, be aware of dehydration and drink plenty of water to help prevent altitude sickness. A couple of hours' rest at this time will go a long way toward feeling more comfortable later.
Included Meals: Breakfast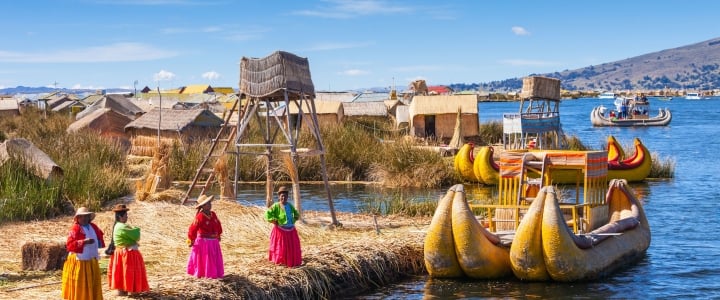 Post-Tour
Flight + Tour Combo Only
2023 Post-Tour Extension - Lake Titicaca
One night onboard the Belmond Luxury sleeper train between Cusco and Lake Titicaca & one night at the GHL Hotel Lago Titicaca on the shores of Lake Titicaca
Flight between Juliaca and Lima
Belmond's overnight luxury sleeper train "Spirit of the Water" journey between Cusco and Puno, Lake Titicaca
Full-day boat excursion of Lake Titicaca's floating islands of Uros and Taquilein
Guided walking tour of the archeological complex of Sillustani
Airport car service for departure
Daily breakfast, two lunches, one dinner
City information
2 Nights From $1095
per person, double occupancy

Single Supplement: From $1095
You will board the Belmond (formally Orient Express) luxury sleeper train in Cusco where you will have the opportunity to experience Belmond's weekly "Spirit of the Water" journey to Lake Titicaca.  Settle into your private twin-bedded cabin and take the time to relax into the indulgent atmosphere of the train. Perhaps head to the Observation Car, order a classic Pisco Sour, and watch the scenery unfold. Later, take a seat in one of the two sophisticated dining cars for a delicious lunch. Anticipate refined Andean specialties served with contemporary flair.  As the afternoon continues, disembark for an excursion to Raqch'i. Once a defensive stronghold of the Inca Empire, today the area is a captivating archaeological site brimming with history. Return to the train for canapés in our bar car as your journey southeast continues. As evening descends, savor a picturesque sunset framed by the majestic La Raya mountains. As the train continues to Lake Titicaca station, enjoy a delicious dinner on board. Complete your evening in the Lounge Car: trade stories with your fellow travelers before retiring to the comfort of your cabin.
Note:  the train remains stationary during the evening so as to ensure a comfortable night's sleep.
Included Meals: Breakfast, Lunch, Dinner
Wake early and take in a spectacular scene as the sun rises across Lake Titicaca while breakfast is served on board the train. After a wonderful overnight trip, bid the crew farewell and disembark at Lake Titicaca Station (Puno). Meet your private guide and shuttle to the town's pier and embark on your shared fast boat for a full day excursion of Uros and Taquile with lunch in a local restaurant.
You will enjoy an extraordinary journey across the world's highest navigable lake, Lake Titicaca. Travel to legendary places where time seems to have stood still. Your first stop will be the Uros floating islands. These are a peculiar grouping of around 40 small islands made totally of totora, a natural reed that grows around the lake. The cheerful inhabitants will invite you to get to know their traditional lifestyle and customs. You will continue your voyage across the placid waters of the lake until you come to the picturesque island of Taquile, a peaceful place where old Quechua traditions live in perfect balance with modernity. Discover a landscape distinct from the other islands thanks to the Incan terraces filled with local flowers and crops. The rich colors of the clothing worn by the local inhabitants will amaze you; admire their beautiful hand-made fabrics. Most importantly, enjoy the unbelievable hospitality of the islanders, known as Taquileños, who will make your visit to the island a memorable one. Refresh your senses, enjoy a delicious lunch with stunning views, in a local restaurant on Taquile Island.
In the afternoon you return to the shores of Lake Titicaca and check into your lakefront accommodations for the night. Enjoy the remainder of the afternoon and evening at leisure.
Included Meals: Breakfast, Lunch
Enjoy an early breakfast before checking out and departing for the Andean town of Juliaca. On your way you will visit the archeological complex of Sillustani. Join your guide on a walking tour (approximately two hours) of this amazing pre-Incan cemetery where more than 90 Chullpa, or funerary towers, some of them up to 40 feet (12 m) high rise up imposingly around Lake Umayo.
After your tour continue to the Juliaca airport where you will board your departing flight via Lima. (If you have customized your itinerary and don't have a flight departing on this day, Country Walkers has not arranged your transportation.)
Upon arrival, check into comfortable rooms for day use. Tonight, dinner is at your leisure before returning to the airport for overnight flights departing in the late evening. Your flights may arrive at your final destination in North America the following day.
Included Meals: Breakfast
| What's Included | Flight + Tour Combo | Tour Only |
| --- | --- | --- |
| Exceptional boutique accommodations | | |
| 16 on-tour meals: 7 breakfasts, 4 lunches, 5 dinners | | |
| Local guides with you throughout tour | | |
| Local wine and/or beer with dinner | | |
| Entrance fees and special events as noted in the itinerary | | |
| Telescopic walking sticks provided on tour | | |
| Roundtrip airfare | | |
| One extra night in Cusco and one extra dayroom in Lima airport hotel | | |
| Airport car service for arrival and departure | | |
| Pre- and post-tour breakfasts | | |
| Business-class upgrade available | | |

This was an unforgettable trip with absolutely wonderful guides. We hiked and ate great food, but there was also so much more as the guides introduced us to the culture and history of Peru. The excursion was filled with insights as we shared their passion for the country.
Peru: Machu Picchu & The Sacred Valley
I sent two poems but because I am dealing with an iPad, I don't know how to cut and paste. This trip in all ways exceeded my expectations. I have always wanted to walk through the Sun Gate and that much to me, but the cultural lessons from the market to the beer maker to the hat maker to the Andean farmers meant so to me. . I felt I learned so much and came to have an appreciation of the ancient and modern culture. Jorge was a wonderful leader and his love for his cloture and his history was…
Peru: Machu Picchu & The Sacred Valley
Expert Local Guides
Experience your destination like an insider with people who call it home.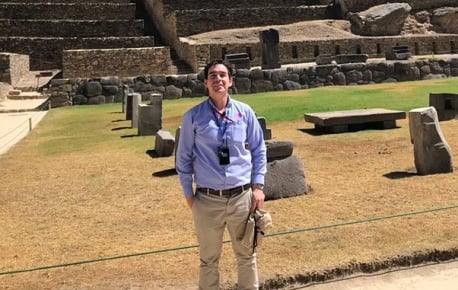 Sergio Prieto
Born and raised in Cusco, Sergio Prieto attended the University of Saint Anthony the Abbot in Cusco, one of the oldest universities in South America. An experienced guide, Sergio knows the key to a successful and enjoyable trip is not only sharing information about a place but also immersing guests in the local culture while providing a deep understanding of an area's history, natural beauty, and cultural heritage.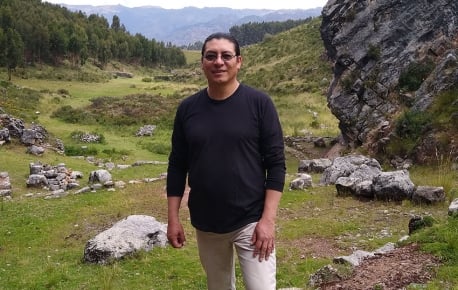 Miguel Vergara
A native of Peru, Miguel Stalin Vergara Ugarte studied tourism at Andina University of Cusco and started guiding trips along the Inca Trail in 2004. Miguel's passion lies in pre-Incan and Incan cultures and he makes great effort to retain his ancestral Andean traditions, particularly around folk medicine, rituals, and music. In fact, when not guiding or hiking in the surrounding mountains, you are likely to find Miguel entertaining his wife and children playing pre-Hispanic musical instruments.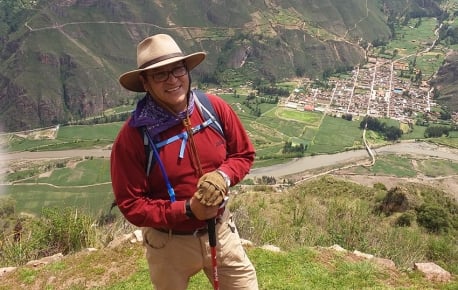 Jorge Olivera
Jorge Olivera, a native of Cusco, is passionate about hiking and sharing the rich history of Peru with travelers from around the globe. As a veteran guide with over a decade of experience, Jorge is a boundless source of knowledge of local culture and gastronomy and looks to give guests unforgettable memories and an experience of a lifetime when they visit his home country.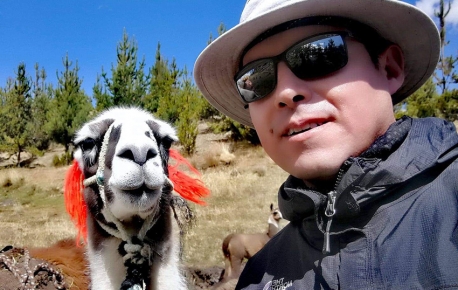 Alvaro Zamora
Alvaro Zamora is a veteran guide who was born and raised in Cusco. He enjoys sharing his extensive knowledge of ecology with guests and feels Peru is a destination that perfectly combines nature, history, exquisite food, and very friendly people, calling it "the perfect place for everyone!"
Be the First to Get News & Special Offers
23 other people have recently viewed this tour!
Click and hold to Zoom