5 New Travelers Fund Initiatives for 2018
There's nothing better than leaving a positive impact on the people and places you've experienced while traveling. That's why we created the Country Walkers Travelers Fund—to help the cultures that have made an imprint on our lives continue to thrive. On behalf of every guest, we make a donation to causes that matter to travelers—charities that affect the destinations where we travel and the people we meet along the trail.
This year, we're thrilled to announce five new initiatives that we're supporting through our Travelers Fund. These initiatives were suggested to us by guides, staff, and guests alike—proof that conserving the world is truly a project for everyone. We're grateful to our guests for enabling us to support these causes, and we hope to add even more in the future.
Chrysalis Good Market (Sri Lanka)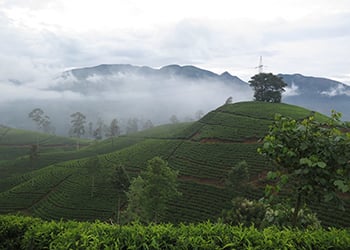 In northern Sri Lanka, a collective of weavers is providing exceptional opportunities for underprivileged people by operating their business as a nonprofit. Staffed almost entirely by women, they offer handloomed cotton saris at a price affordable for local communities (most of whom would be otherwise unable to afford them). They offer key training and development to their staff and certify that all products are made in safe and healthy conditions. Beyond this, they focus on hiring disadvantaged individuals and groups (such as people with disabilities, former prisoners, and the rural poor), making this organization one of the only possible opportunities for advancement for much of their staff.
We support this initiative through our Sri Lanka: Ancient Temples & Tea Trails Guided Walking Tour. (Note: this tour is no longer offered.)
Charity Begins at Home (Zambia)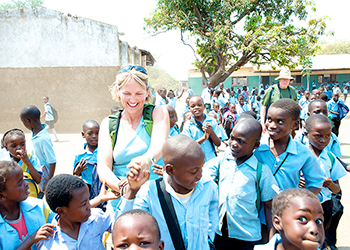 For many years, Country Walkers has supported the town of Mfuwe in Zambia through our boutique safari operator, CW Safaris. Now that these safaris have been reimagined as Guided Walking Adventures, we're pleased to make this project part of the Travelers Fund. The initiative Charity Begins at Home heavily funds the school system in Mfuwe, providing buildings, supplies, and meals for all students (many of whom walk up to five miles per day to attend classes). Country Walkers is proud to support this cause and the work they are doing to ensure that hunger does not become a barrier for children's educations.
We support this initiative through our Zambia Safari: Exclusive Camps & Bush Walks Guided Walking Safari.
Friends of Acadia (Maine)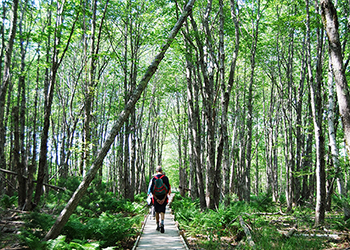 Working closely with the National Park Service and local communities, Friends of Acadia helps protect one of the country's most heavily trafficked national parks so it will remain beautiful for generations to come. They work to preserve trails both inside and near the park (where the park's staff has no mandate) and find volunteers to complete projects. Through their Acadia Trails Forever program, they've endowed the island's trail system as well.
We support this initiative through our Maine: Acadia National Park Guided Walking Tour.
Kerry Mountain Rescue (Ireland)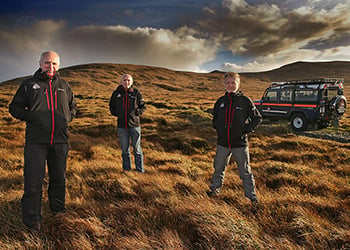 The wild hills and bluffs of County Kerry, Ireland, have enchanted walkers for generations. However, the remote nature of these trails means that travelers in need of assistance here may have limited options. The Kerry Mountain Rescue Team was formed in 1966 to support hikers and climbers in the region. Our donation helps fund their training and equipment—keeping current and future travelers safe.
We support this initiative through our Ireland: Cork & Kerry Self-Guided Walking Tour.
Wild Pacific Trail Society (British Columbia)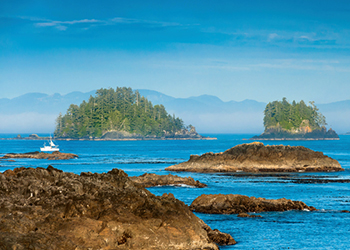 On the western coast of Vancouver Island, a small group of Ucluelet citizens had the dream of creating a hiking trail that runs the length of the Ucuelet Peninsula. Since 1999, they have worked with local landowners, First Nations groups, and government organizations to create an acclaimed long-distance hiking route. Country Walkers is proud to help support their efforts to preserve additional greenspace, add signage to their trails, and support education initiatives in the region.
We support this initiative through our British Columbia: Vancouver Island Guided Walking Tour.