On this walking tour along Maine's wild coastline, you'll find far more than lobster and lighthouses…but plenty of those, too.
Local lobsterwoman Stefanie Alley has been fishing Maine's frigid waters for decades, and this morning she's invited your group for a dockside chat. Learning about the lobstering life is a perfect prelude to today's walking tour of this remote island outpost, where colorful buoys hung from clapboard houses reflect Acadia's enduring fishing traditions. Of course, local insight is a watchword of your journey, with seasoned wilderness guides who have explored the region for decades. Meanwhile, your taste buds begin anticipating tonight's seafood dinner in Bar Harbor. Here on your hiking tour in Acadia, the East Coast's oldest national park, the settled life and wild nature coexist as they have for centuries—in beautifully landscaped carriage roads and rocky coastal paths, quaint village shops, and boundless vistas of the island-dotted Atlantic.
Highlights
Travel to Little Cranberry Island by boat and meet with a local lobsterwoman for a window into authentic Maine coastal life.
Follow the rugged Maine coastline past the roiling Thunder Hole as you trek the highest ocean-edge cliffs in Acadia National Park.
Gain a deeper understanding of the region's flora, fauna, and dramatic glacial history with veteran wilderness guides.
Enjoy breathtaking views from the summit of Cadillac Mountain
On all Guided Adventures you can count on...
Expert local guides to introduce you to the best of your destination
Off-the-beaten-path places you'd never find on your own
Delicious multi-course meals—a majority are included
A maximum of 18 fun-loving fellow travelers to share the journey
Gracious accommodations that are a clean, comfortable home away from home
Experts to handle all the details
Asticou Inn
Established in 1883, this historic inn overlooks the placid waters of Northeast Harbor and is adjacent to Acadia National Park. It has 48 rooms—31 in the four-story main inn and 17 in four smaller buildings known collectively as the "Asticou Cottages." The inn features modern amenities, including a heated swimming pool and a clay tennis court and is home to Peabody's, an elegant harborside restaurant serving local and regional favorites such as lobster bisque, New England clam chowder, and Napoleons made with fresh Maine blueberries. The beautifully landscaped Azalea Garden and Thuya Garden are within easy walking distance. Both are wonderful destinations.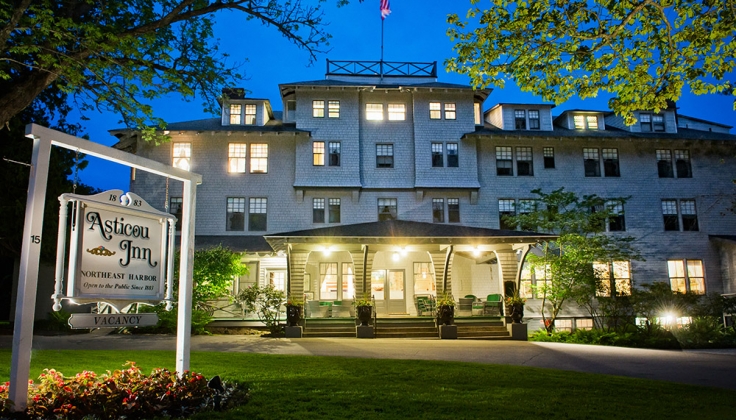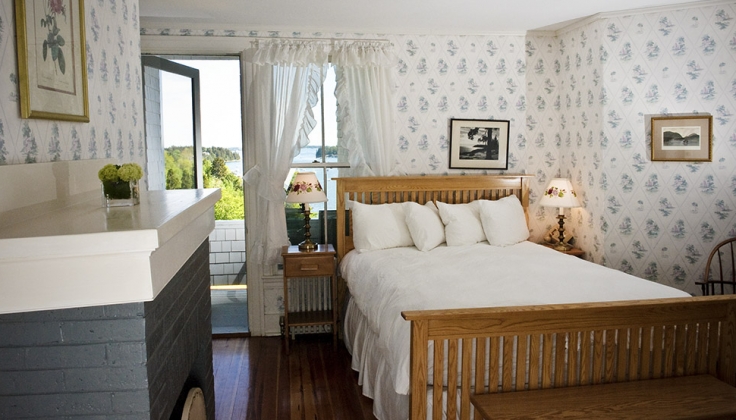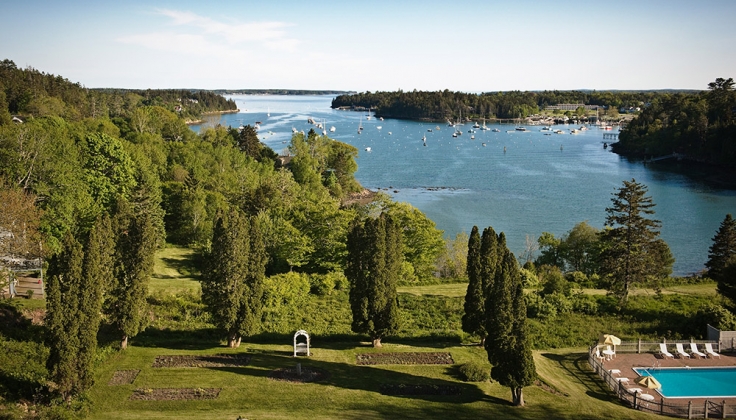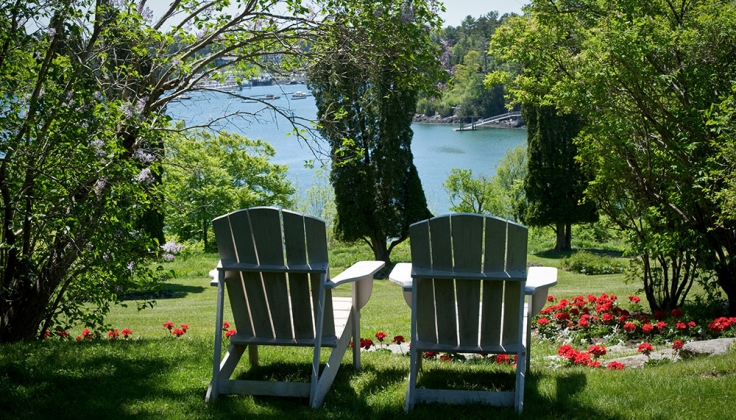 Bar Harbor Inn
Built in 1887, the Bar Harbor Inn offers luxurious, air-conditioned suites that overlook sprawling, beautifully landscaped grounds. The Reading Room boasts picture windows with views of the harbor and Porcupine Islands. On your downtime, recharge at the world class luxury spa, enjoy a leisurely walk along the gracious green lawn, or try the renowned lobster bisques and bakes.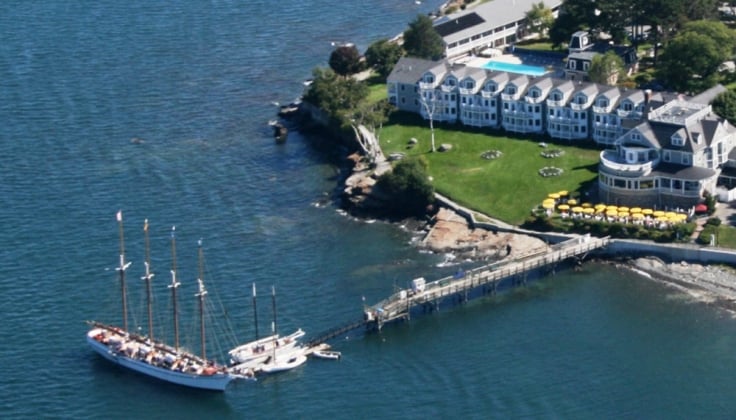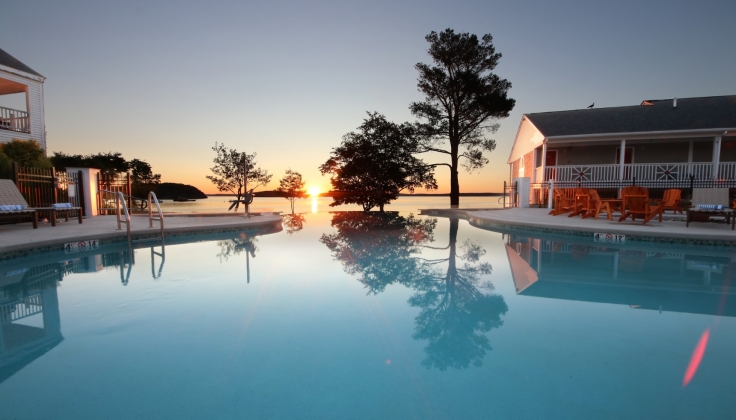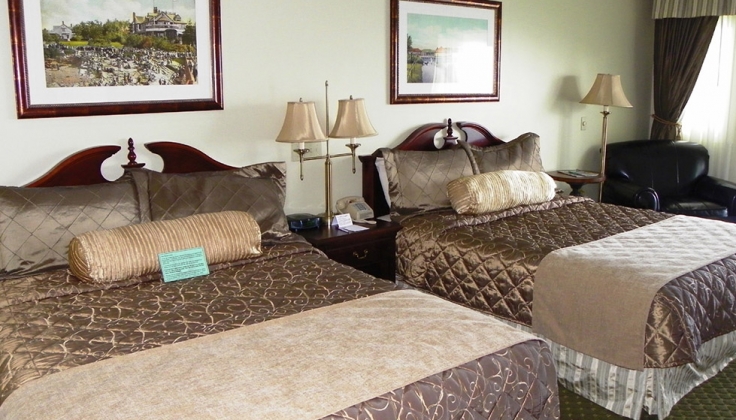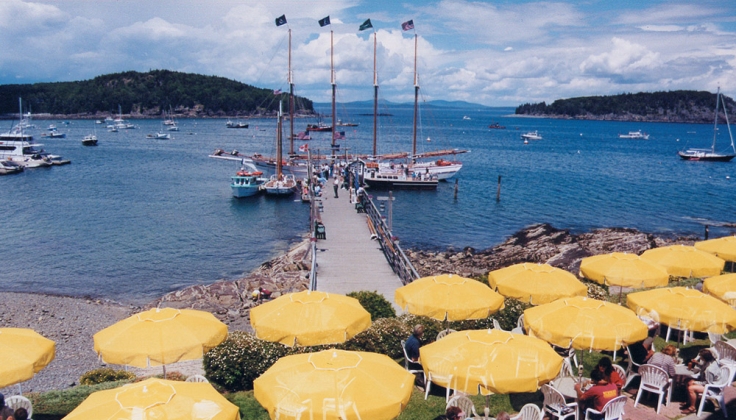 | What's Included | Tour Only |
| --- | --- |
| Exceptional boutique accommodations | |
| 12 on-tour meals: 5 breakfasts, 5 lunches, 3 dinners | |
| Local guides with you throughout tour | |
| Entrance fees and special events as noted in the itinerary | |
| Telescopic walking steps provided on tour | |

Our entire trip was carefully planned and well organized. We hiked some amazing trails, saw so many beautiful vistas, learned about the local environment, and ate some fabulous lobster. The guides were knowledgeable, helpful and such fun to be with we were sad when we had to leave.
Maine: Acadia National Park
Very knowledgeable guides. Fun companionship with new friends. I loved options for a lighter or more strenuous hike
Maine: Acadia National Park
Expert Local Guides
Experience your destination like an insider with people who call it home.
Anne Rush
Raised on a dairy farm in northern Aroostook County, Maine, Anne cultivated her passion for coastal life while living in Hawaii for nearly 30 years. She has guided for two decades, and guests find her love of the natural world infectious. Her interests include organic gardening, kayaking, hiking, and skiing. Travelers who explore America with her can expect, as she does, "to live life to the fullest."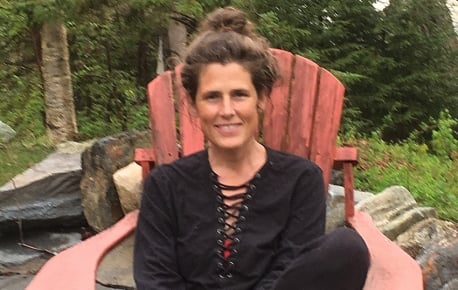 Mary Simons
Over two decades ago, Mary Simons faced a difficult choice-should she move to Vermont or Maine? She ultimately chose Vermont, thanks to an offer of a teaching job, and she finds great peace living in her woodsy cabin with views of the stunning Green Mountains. However, she still spends as much time as she can visiting the beautiful, rugged coastline of Maine. When not guiding, she is the director of a traveling immersion journalism program for high school and college students. Mary is a skilled conversationalist that is certain to make guests feel cared for while time in one of her favorite areas of New England-Acadia National Park.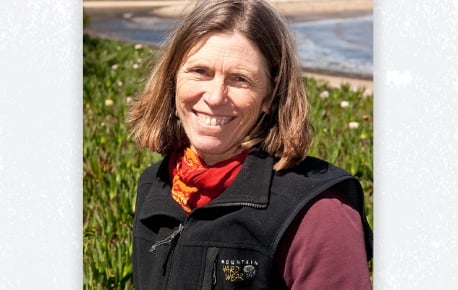 Carolyn Beecher
Carolyn Beecher first started hiking in Acadia when she was 6 years old with the Appalachian Mountain Club, her family staying at the Echo Lake Camp on the west side of Mount Desert Island. The aroma of balsam fir, the taste of blueberries, and the expansive views of the ocean and islands from the granite summits of Acadia touch deep places within her. Eventually settling in Montana in 1980, she began as a guide in 1991 in Glacier National Park. Her excitement about sharing our national parks' remarkable ecology, history, beauty, and peace with you cannot be missed. Carolyn will encourage you to relax your mind, open your senses, and have fun in the present moment.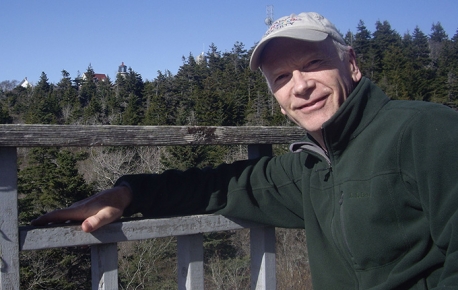 Randy Judkins
Randy Judkins' childhood passion for the outdoors allowed him to lead hiking and canoeing trips around his native state of Maine by the age of 20. He is an avid hiker and kayaker and has shared his enthusiasm over the years on walking, cycling, and gourmet food tours and at summer camps. Most importantly, as a professional vaudeville performer, he will keep you entertained on and off the trail.
Be the First to Get News & Special Offers
170 other people have recently viewed this tour!
Click and hold to Zoom