The only thing more inviting than Ireland's emerald expanses is the boundless warmth of its people.
Ireland's southwest coast stretches before you as you leave the graceful arc of Ventry Beach and set off on the Dingle Way. Verdant fields slope down to meet black cliffs, lashed by the pounding surf. Far to the south rise MacGillycuddy's Reeks—Ireland's highest mountains; due west lie the Blasket Islands, with the unbroken Atlantic beyond. Walking Ireland's wide-open landscapes on this walking tour in Cork and Kerry has filled you with a sense of boundless freedom. This land breathes history, from the prehistoric beehive huts beside your path to Gougane Barra's ancient lakeside monastery. Even more timeless is the warmth of the Irish people: your welcoming innkeepers, fellow walkers, and the spirited denizens of Dingle's pubs, where good music and good cheer last long into the night.
Highlights
Follow the Dingle Way along pristine coastline enjoying views of the Blasket Islands and passing by Neolithic clochán, beehive-shaped drystone huts.
View the countryside through Irish eyes, as your friendly hosts share their knowledge of the area during stays at locally owned accommodations.
Admire the same view of the Killarney Lakes that impressed Queen Victoria in 1861, as you walk from Ladies' View further into Killarney National Park.
Explore the beautifully preserved 19th-century country estate of Muckross House, one of County Kerry's famous historic homes.
On all Self-Guided Adventures you can count on...
A local representative available 24/7
Detailed maps & route notes featuring turn-by-turn directions and places of interest
Delicious meals—many are included
Scheduled taxi transfers to bring you to and from each day's walks (excluding self-drive adventures)
Gracious accommodations that are a clean, comfortable home away from home
Experts to handle all the details, including moving your luggage between hotels while you're out exploring
Access to a Self-Guided Flight Concierge—ask our knowledgeable team to find flights that sync with your planned trip
Gougane Barra Hotel
On the shores of tranquil Lake Gougane Barra, this traditional three-star hotel, in the same family for five generations, sits adjacent to a national forest park with a large network of trails. Comfortable modern rooms in warm colors are un-air-conditioned and have either lake or mountain views. Available for guests' use are boats and bicycles, also several cozy sitting rooms, and a bar. An excellent restaurant serves updated traditional fare. The stone remains of a 7th-century monastery occupy an island in the middle of the lake.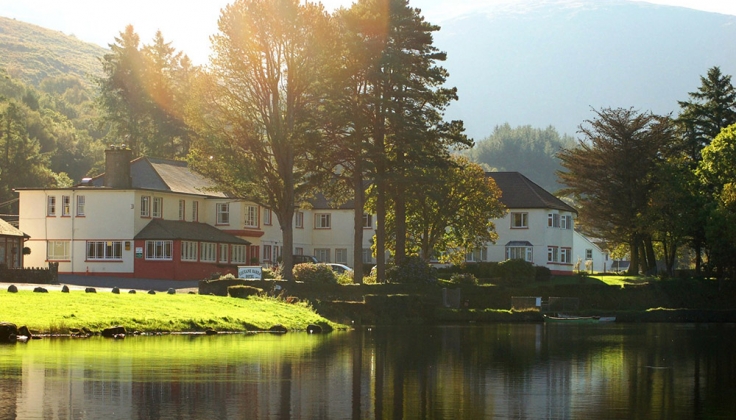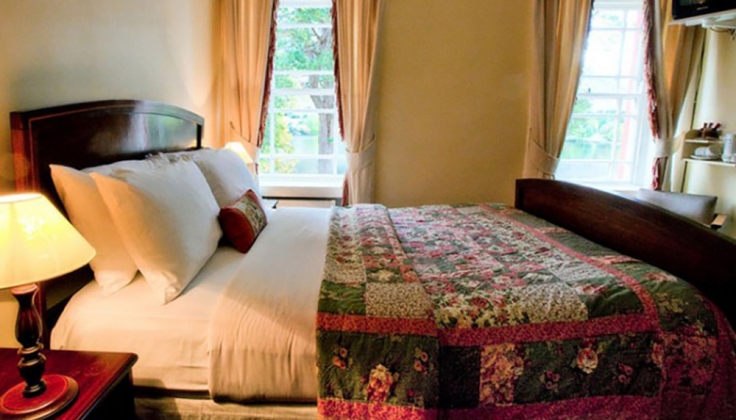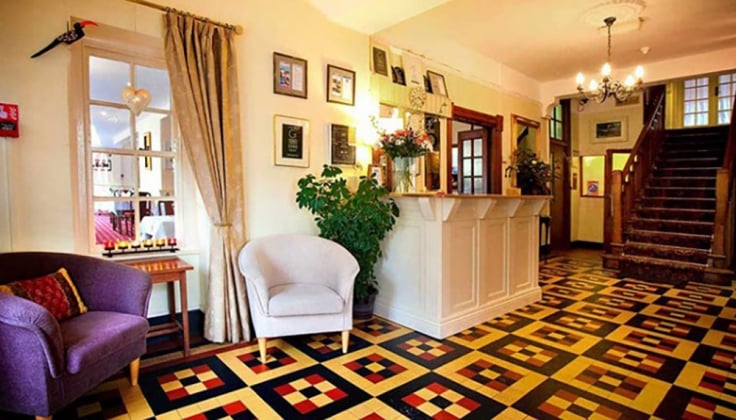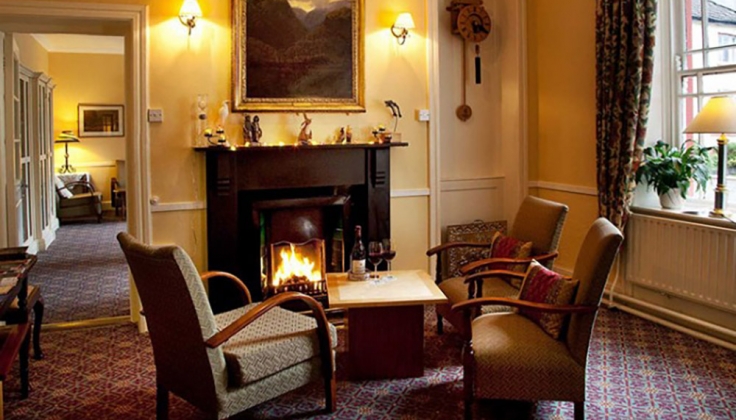 Seaview House Hotel
Set in manicured grounds and stunning subtropical gardens overlooking Bantry Bay, this elegant Victorian manor house is renowned for its gracious hospitality and attention to detail. The warm and inviting staff is always happy to chat and the property boasts fresh flowers, attractive antiques, sumptuous fabrics, and furnishings with personality. Well-appointed rooms are naturally cooled without air conditioning. In the award-winning restaurant—set with polished mahogany tables and crisp linen—service is friendly and informal while the menu features superb cuisine based on local produce, complemented by a well-stocked wine cellar.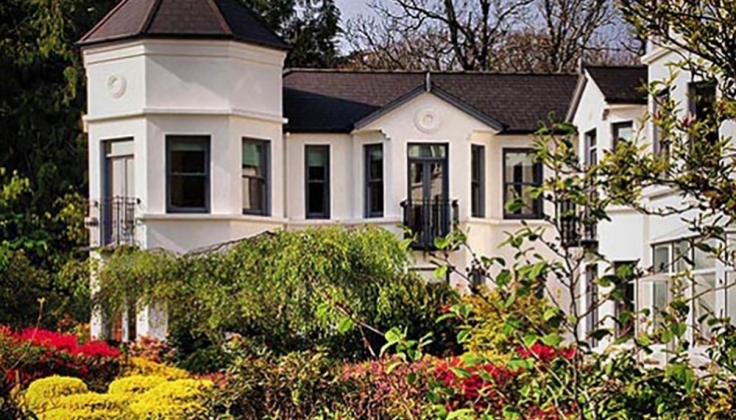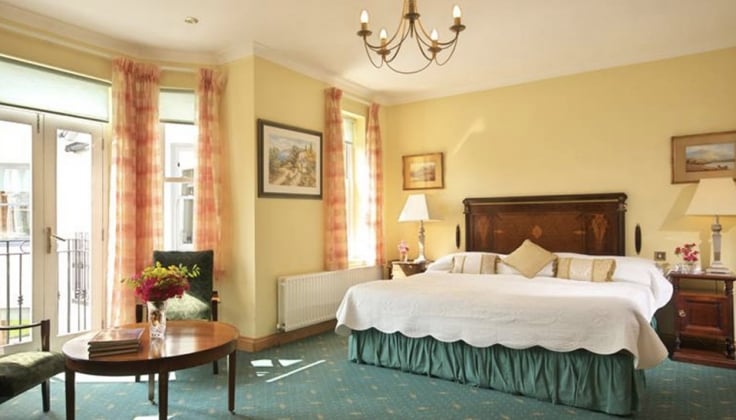 Cahernane House Hotel
The former estate of the Earls of Pembroke, this hotel was built in 1877 amid tranquil, lush greenery on the doorstep of Killarney National Park and a 15-minute walk from the center of town. The country manor's deluxe rooms and inviting common areas are decorated in Victorian style. Rooms are un-air-conditioned with fans available on request. The property also boasts an award-winning restaurant as well as bistro-style dining in the old wine cellar. Please note: this accommodation is available on limited departures.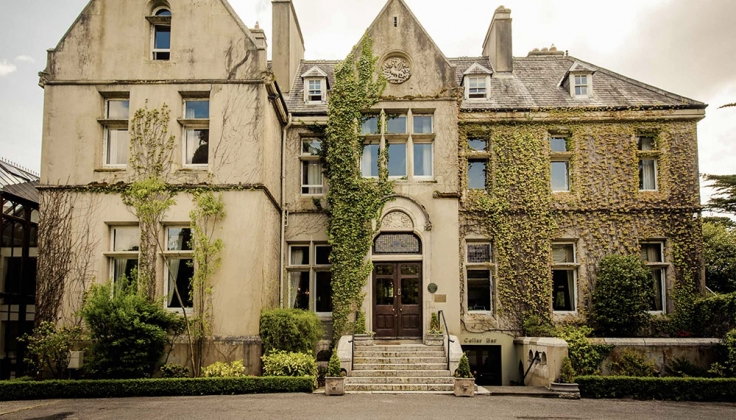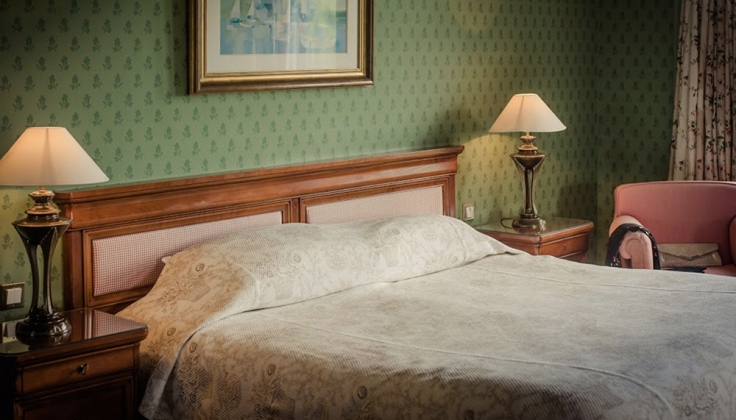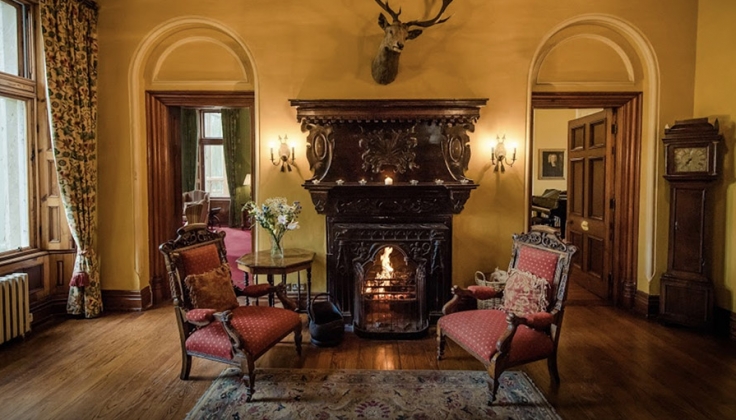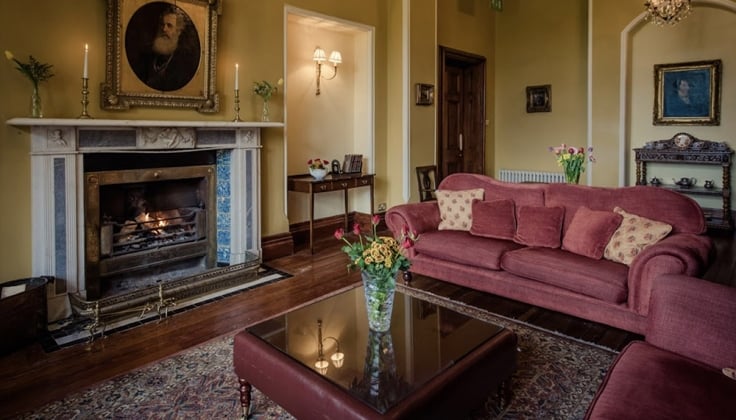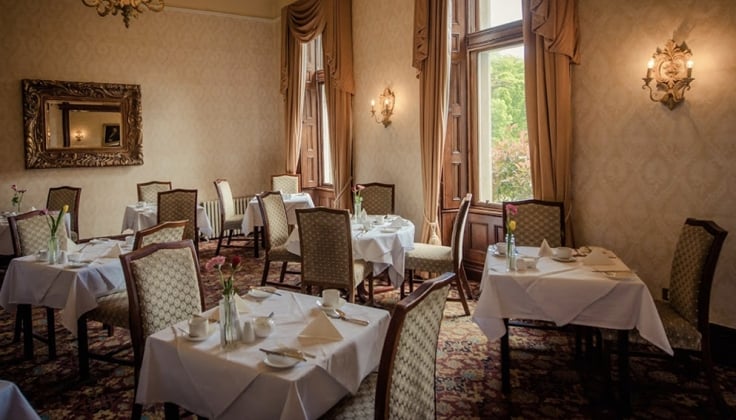 Dingle Benners Hotel
In the heart of the town of Dingle, this luxurious, family-run town hotel is a local landmark. Spacious guestrooms blend traditional antique-style furniture with elegant comforts. Rooms are un-air-conditioned with fans available upon request. The bar and common rooms are richly decorated with antique furnishings and boast elegant fireplaces. Bustling Dingle's many restaurants, shops, harbor, and walking routes are all easily reached on foot. Please note: this accommodation is available on limited departures.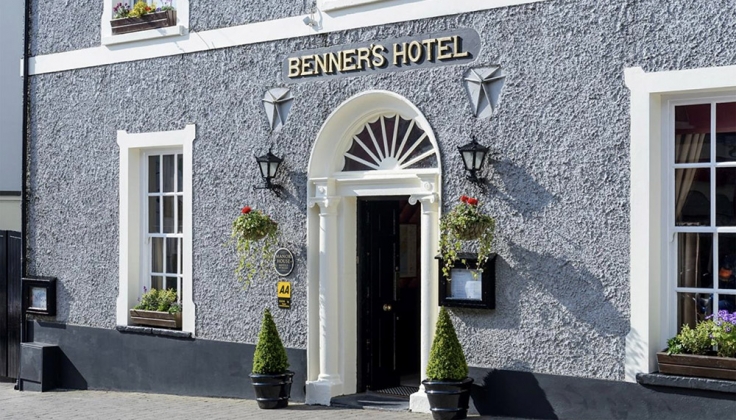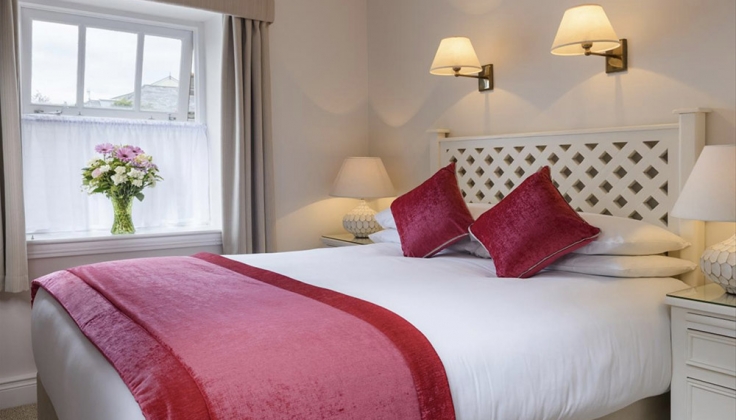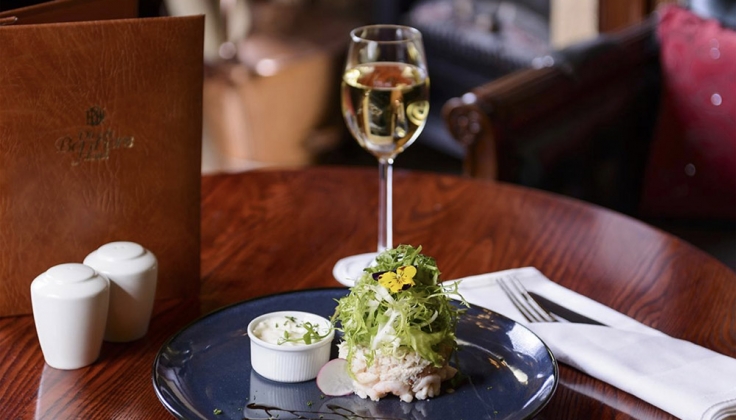 | What's Included | Tour Only |
| --- | --- |
| Boutique accomodations | |
| 10 meals: 7 breakfasts and 3 dinners | |
| Detailed water- and tear-resistant Route Notes and maps | |
| Orientation meeting with a Country Walkers representative | |
| Local representative available 24//7 | |
| Scheduled taxi and luggage transportation (Please note: If unable to walk, it is possible to travel with your luggage from one accomodation to the next at no additional charge.) | |
| Entrance fees and special events as noted in the itinerary: Entrance to Bantry House & Garden | |
| Access to Self-Guided Flight Concierge – Ask our knowledgable team to find flights that sync perfectly with your planned trip | |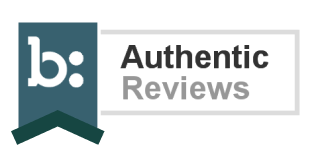 Guest Reviews This tour doesn't have any reviews because it is a new tour. Be the first to review it!
Be the First to Get News & Special Offers
57 other people have recently viewed this tour!
Click and hold to Zoom