British Columbia: Vancouver Island
Tour Only
Flight + Tour Combo
6 Days
Starting From
$3,948
8 Days
Starting From
$4,898
Favorite
See What's Included
Untamed nature and human nurture come together on this Vancouver Island tour along Canada's wild Pacific Rim.
An explosion of flowers brightens the manicured green expanses of Victoria's Butchart Gardens, and you marvel at the contrast—not just between the colors, but between rugged nature and welcoming civilization that defines Vancouver Island. Where else can you watch breaching whales and foraging black bears one moment, and indulge in high tea the next? Here on Canada's Pacific Rim you've felt the primeval wonder of walking beneath red cedars that predate Columbus, and gleaned First Nations wisdom about medicinal plants from your Snuneymuxw guide. With available spa treatments and gourmet dinners, you haven't exactly been roughing it on your Vancouver Island hiking tour. But British Columbia's wilderness is always present, creeping in around the edges and coloring every experience on this untamed and beautiful island.
Highlights
Set out in search of black bears during a private Zodiac expedition, exploring hidden coves and inlets inaccessible by land.
Follow moss-covered trails in Pacific Rim National Park, along dramatic coastlines and through lush rainforests, past some of the largest and oldest cedars on earth.
Explore Butchart Gardens, a botanical display and one of the world's premier floral show gardens.
You will feel the heartbeat and spirit of the land along Ucluelet's Wild Pacific Trail.
Stroll Victoria's Inner Harbor and discover its maritime heritage and culture.
On all Guided Adventures you can count on...
Expert local guides to introduce you to the best of your destination
Off-the-beaten-path places you'd never find on your own
Delicious multi-course meals—a majority are included
A maximum of 18 fun-loving fellow travelers to share the journey
Gracious accommodations that are a clean, comfortable home away from home
Experts to handle all the details
Flight + Tour Combos include plane tickets, airport shuttles, and pre- and post-tour accommodations
St. Regis Vancouver
This 4-star boutique hotels offers convenience and comfort in a centrally located downtown area. Cozy outside and inside dining areas, a lively bar, and original works of art throughout provide a relaxing atmosphere. Just 30 minutes from the Vancouver International Airport, 5 minutes from the float plane terminals, and within walking distance of many of the city's sites. Comfortable, modern guest rooms include WiFi and air conditioning.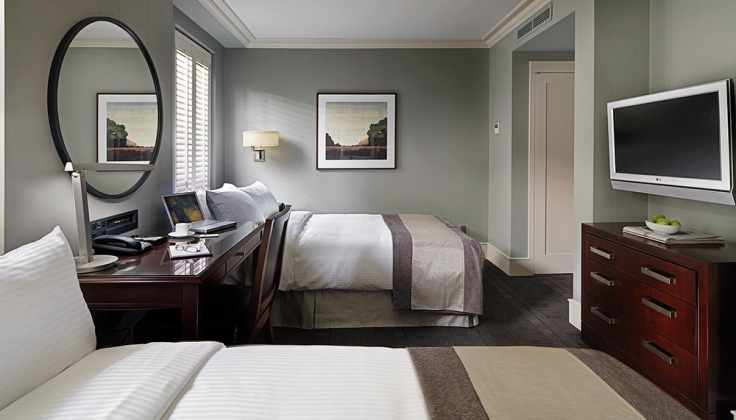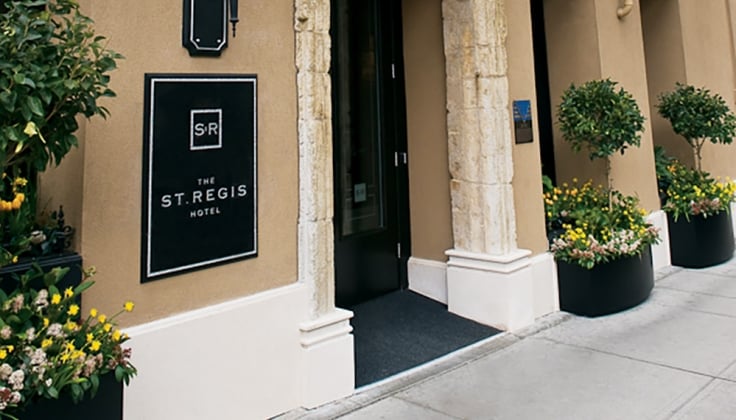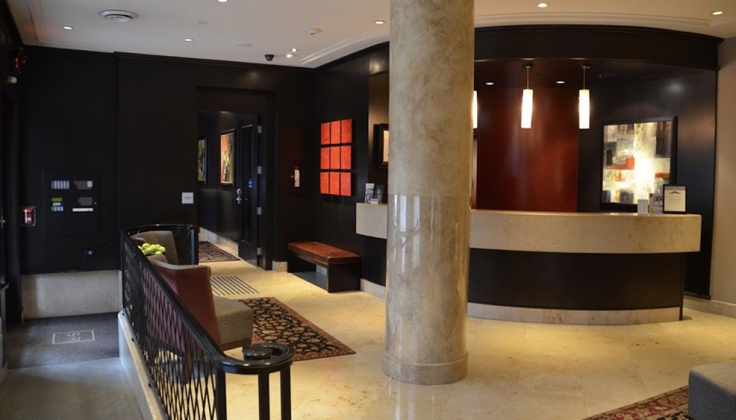 Black Rock Ocean Front Resort
This 5-star oceanfront resort on Vancouver Island's rugged west coast combines elegance with contemporary comfort in the middle of Canada's western frontier. VIP departures use Ocean-Front suites with floor to ceiling glass windows, private balconies overlooking the wild coast, and spa inspired bathrooms. Just minutes from the Pacific Rim National Park and charming town of Ucluelet.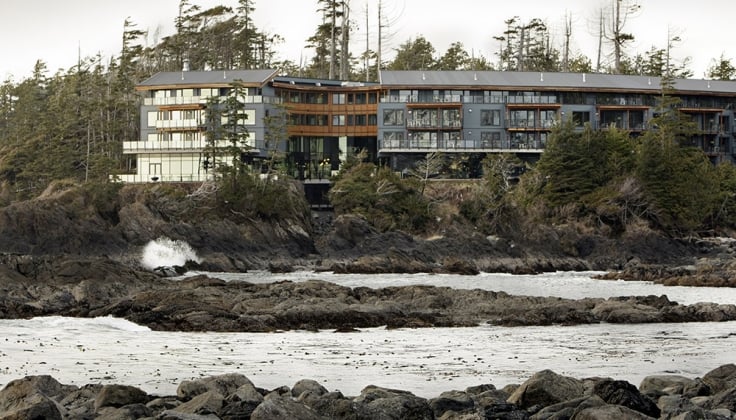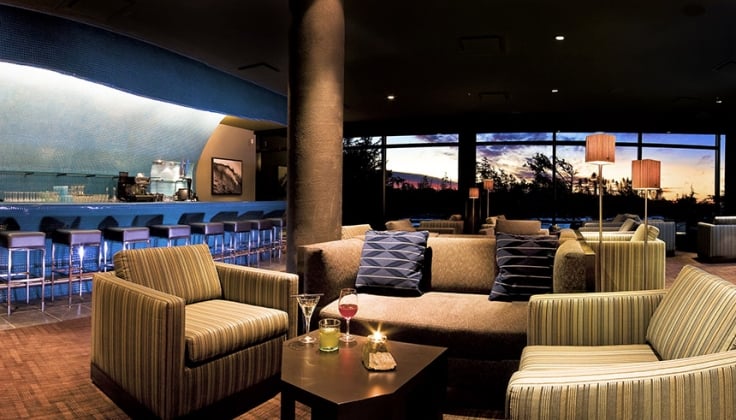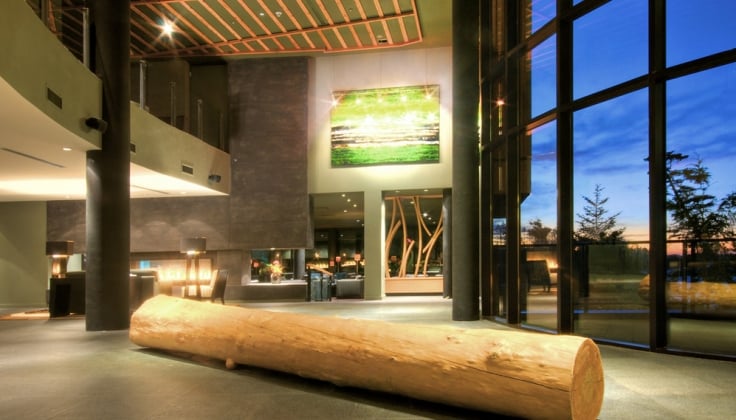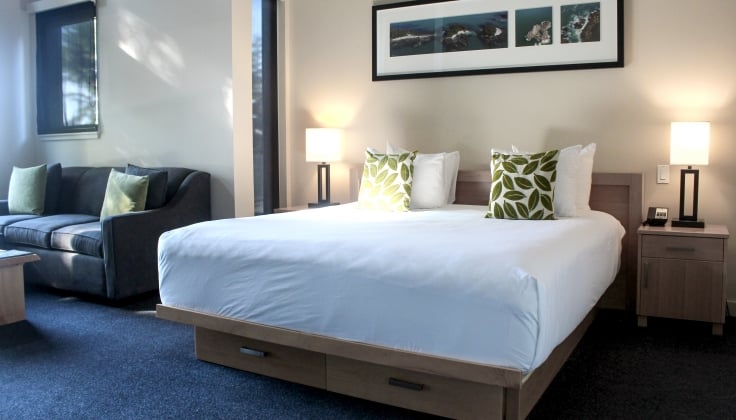 Brentwood Bay Resort
This lovely five-star boutique hotel overlooking the bay, just 20 minutes from Victoria, has been voted one of the top hotels in Canada by Condé Nast Travelers and a top luxury hotel by Trip Advisor. Elegant décor and amenities including fitness facilities and a pool with a hot tub add a touch of luxury to your stay. Relax on your private balcony or patio, as you enjoy sweeping waterfront views. Well-appointed rooms include in-room WiFi, a minibar, coffee maker, air conditioning, spa bath, and shower.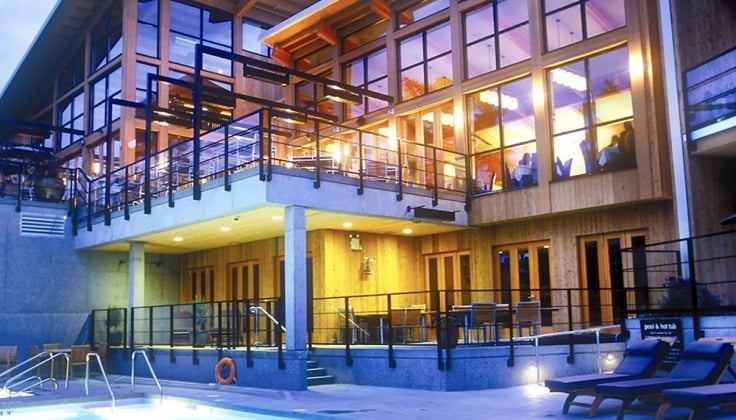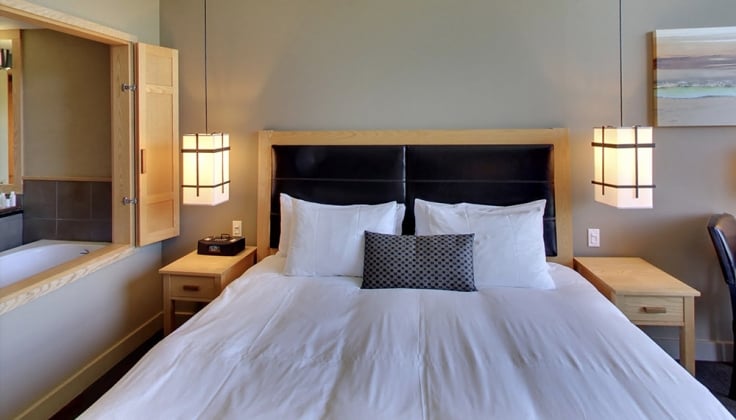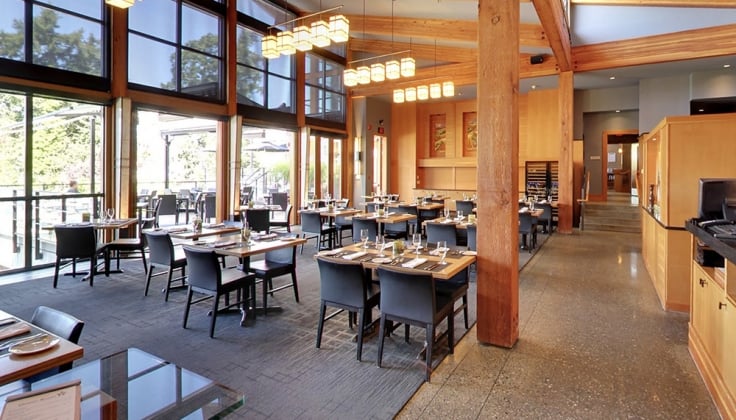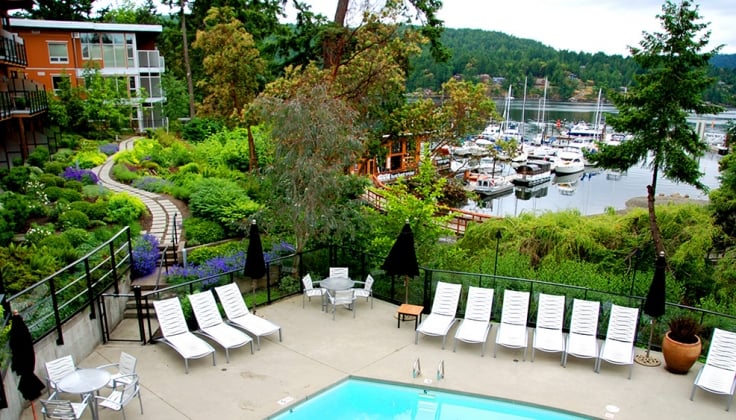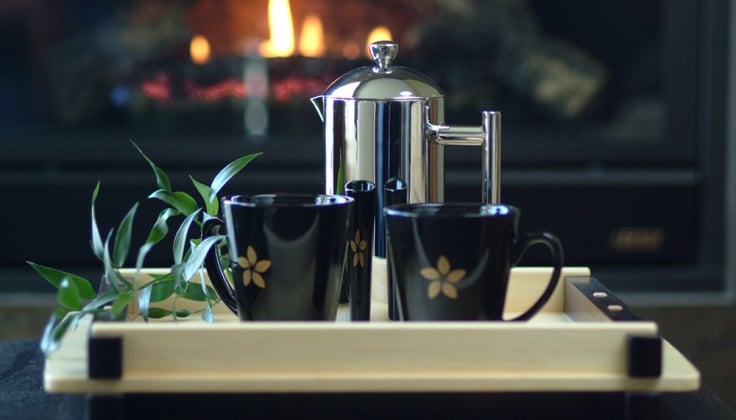 The Magnolia Hotel & Spa
Just steps from Victoria's Inner Harbor, the 5-star Magnolia Hotel & Spa offers refined décor with a mix of modern and traditional furnishings. Large, air conditioned rooms with floor-to-ceiling windows offer views of the city while you enjoy complimentary bottled water and fresh fruit. Soaker tubs, complimentary WiFi, an on-site restaurant, and coffee, tea, and cool drinks always available in the lobby ensure a lovely stay in a convenient location close to the waterfront and lively Chinatown.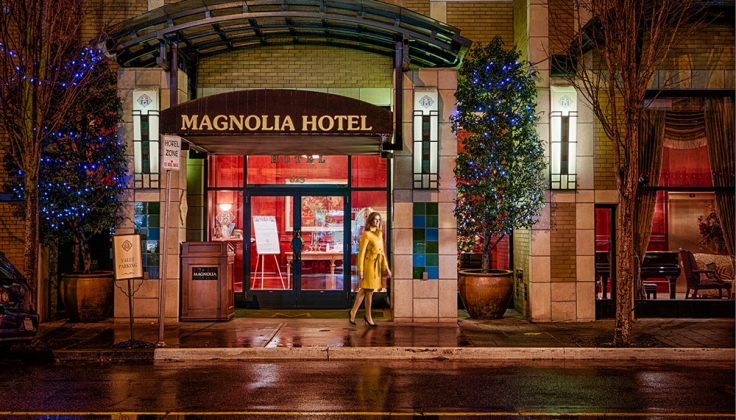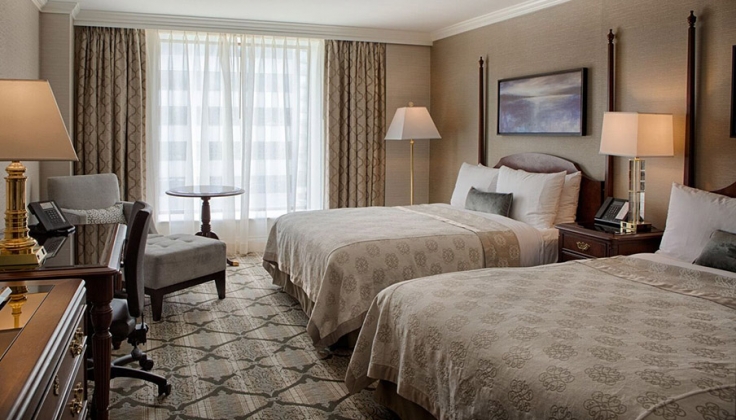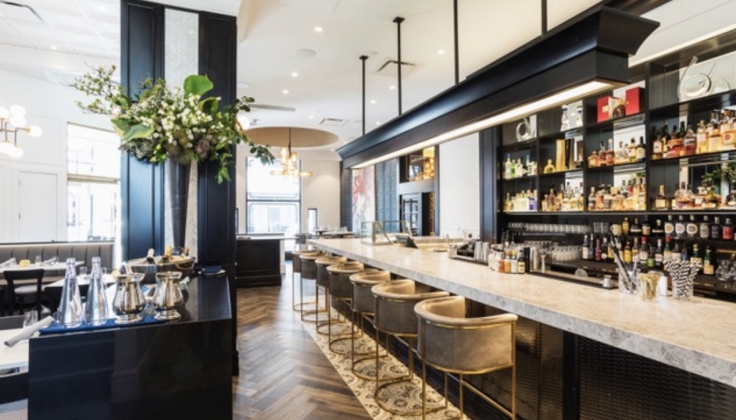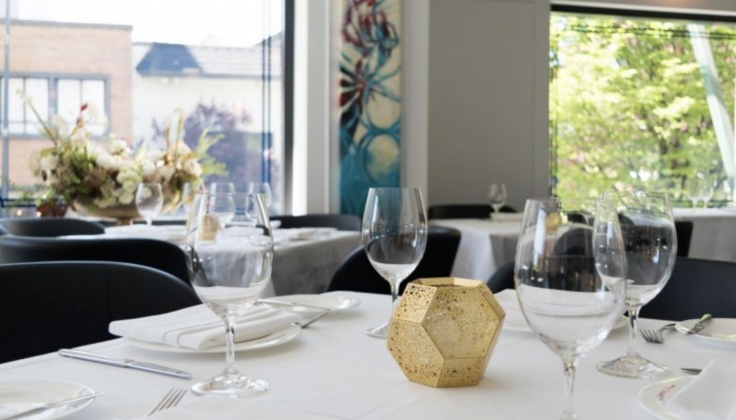 Linger Longer with a Tour Extension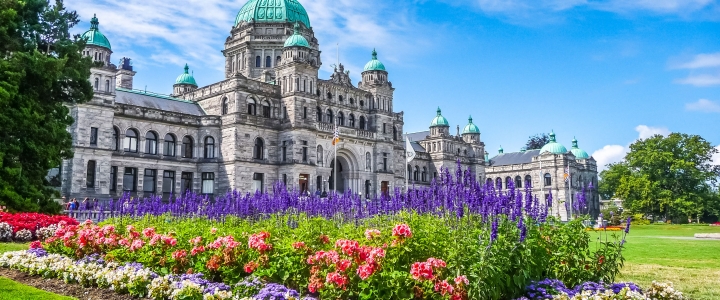 Post-Tour
Flight + Tour Combo Only
2022 Post-Tour Extension - Victoria
One night at the 5-star Magnolia Hotel
Airport car service for departure
Daily breakfast
City information
1 Night From $298
per person, double occupancy

Single Supplement: From $248
After a delicious included breakfast at your hotel, you are free to explore on your own, using our included city information packet to guide your discoveries.
Included Meals: Breakfast
After an included breakfast this morning, complimentary transportation is provided to the Victoria airport based on your departure time.
Included Meals: Breakfast
| What's Included | Flight + Tour Combo | Tour Only |
| --- | --- | --- |
| Exceptional boutique accommodations | | |
| 12 on-tour meals: 6 breakfasts, 3 lunches, 3 dinners | | |
| Local guides with you throughout tour, (two guides for groups of 8 or more) | | |
| Local wine and/or beer with dinner | | |
| Entrance fees and special events as noted in the itinerary | | |
| Travel assistance available 24/7 provided by Allianz Global Assistance | | |
| Telescopic walking sticks provided on tour | | |
| Roundtrip airfare | | |
| One extra night in Vancouver and one extra night in Victoria | | |
| Airport car service for arrival & departure | | |
| Pre- and post-tour breakfasts | | |
| Business-class upgrades available | | |

Beautiful and unique to North America, Vancouver Island was a special hiking capture and emersion into Creation!
British Columbia: Vancouver Island
Our rating is due in large part to the fact that our tour was interrupted by one member testing positive for Covid, which put isolation constraints on the rest of our tour members. This resulted in dinner our room one of the last two evenings and a dinner for 8 people (6 tourists and 2 guides) in a hall that could easily have held 150 or more people. Both these dinners are normally a very important and enjoyable part of the many Country Walker tours we have enjoyed over the years. We did enjoy the time in the forests of…
British Columbia: Vancouver Island
Expert Local Guides
Experience your destination like an insider with people who call it home.
Martin Callum
Beginning at a young age, Martin has lived in and traveled to many different countries. After multiple backpacking trips touring around the globe, he decided to change his career path from Engineering to Travel Guide – a true dream job for him. His motivation to explore both around the world and around Canada has never faded and he loves to share the beauty of his home country with others. He is passionate about the outdoors and is eager for wildlife encounters. Martin loves to go above and beyond to create especially memorable experiences.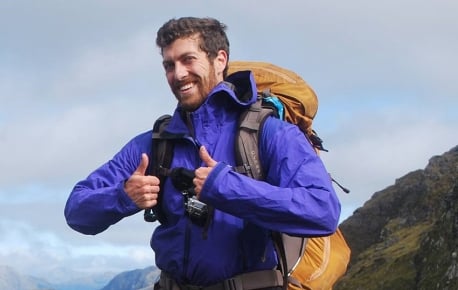 Malcolm Taliano
Originally from central Canada, Malcolm Taliano has been guiding and travelling throughout Western Canada since he moved out west after completing degrees in Education and Outdoor Adventure Leadership. He is a lifelong learner and, wherever he goes, he likes to embrace the local community and culture, while sharing unique experiences with guests. To fuel his outdoor pursuits Malcolm is passionate about local cuisine-so be sure to ask for his recommendations! Vancouver Island is his favorite place to guide, and he looks forward to sharing his love of its beautiful landscapes.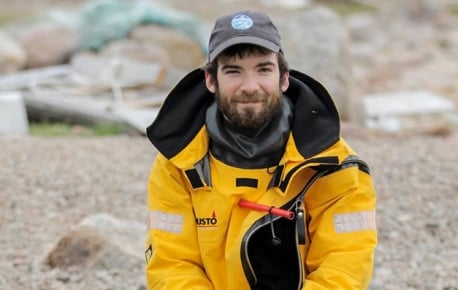 Simon Fortier
Simon Fortier is always in pursuit of the next adventure and his desire to discover Canada's natural wonders has taken him all over the country. Particularly memorable are the times he's guided wildlife observation and multi-sport expeditions across the Canadian arctic, where he has sometimes spent more than 30 consecutive days out on the land! He has trekked, skied, rafted, kayaked, and canoed through some of the most beautiful areas his native Canada has to offer. Simon is known for having kept his childish heart with his endless energy and curiosity and it's his desire to live great experiences that makes every trip with Simon inspiring and so much fun.
Be the First to Get News & Special Offers
Click and hold to Zoom