Ecuador: Andes & the Galapagos
Tour Only
Flight + Tour Combo
8 Days
Starting From
$8,798
10 Days
Starting From
$9,798
Favorite
See What's Included
You won't need a map to discover Ecuador's natural treasures on this walking tour; they'll find you.
Two steps down the beach, it's already clear who runs this place. The sea lions! They're everywhere: sprawled on park benches and boats in the harbor; and lined up end-to-end here on the sands of Playa Carola. As you'll quickly discover on this hiking tour, in the Galápagos, humans are just visitors. You'll feel it on your walk through San Cristóbal Island's tortoise preserve, some of whose wizened giants have witnessed nearly 200 years of other species' comings and goings. Ecuador's Andean culture is equally engaging, as you'll discover sharing trailside smiles with high-altitude herders or admiring the work of the accomplished weavers in Otavalo's market. Wherever you go, the common thread is a life lived close to exuberant nature.
Highlights
Experience two breathtaking worlds of cultural and natural marvels: the Andean Highlands and the Galápagos Islands
Stroll pristine beaches in search of wild tortoises and sea lions, and hike highland forests on the lookout for exotic birdlife
Enjoy the privilege of chartered boat excursions as you explore remote coves and beaches teeming with life
Enrich your adventure with a horseback ride in the Andes and a snorkeling excursion with sea turtles at Kicker Rock, an icon of the Galápagos
Take a thrilling trek along the rim of the stunning Cuicocha Volcano
Indulge in the amenities of two deluxe hotels—an historic hacienda and an ocean-front boutique hotel
Immerse yourself in bustle and bartering at Ecuador's most authentic market at Otavalo
On all Guided Adventures you can count on...
Expert local guides to introduce you to the best of your destination
Off-the-beaten-path places you'd never find on your own
Delicious multi-course meals—a majority are included
A maximum of 18 fun-loving fellow travelers to share the journey
Gracious accommodations that are a clean, comfortable home away from home
Experts to handle all the details
Flight + Tour Combos include plane tickets, airport shuttles, and pre- and post-tour accommodations
Wyndham Costa del Sol Lima
The Wyndham Costa del Sol Lima at Jorge Chavez Lima-Callao International Airport is a beautiful 130-room hotel. Each guestroom features a 26-inch LCD TV with cable, complimentary wireless Internet access, marble bathroom with tub and shower, air conditioning, minibar in-room, safe, and hairdryer.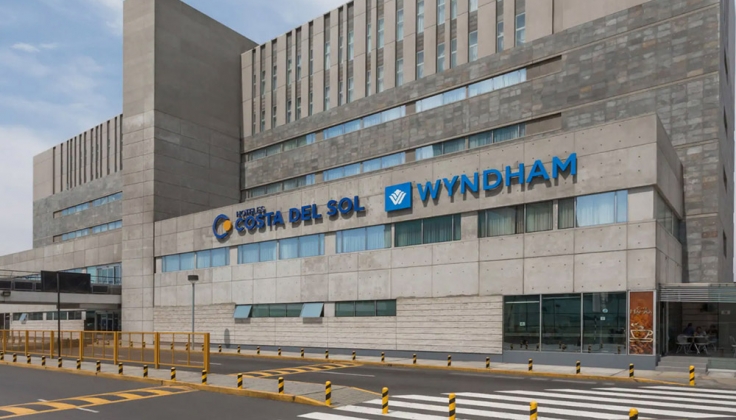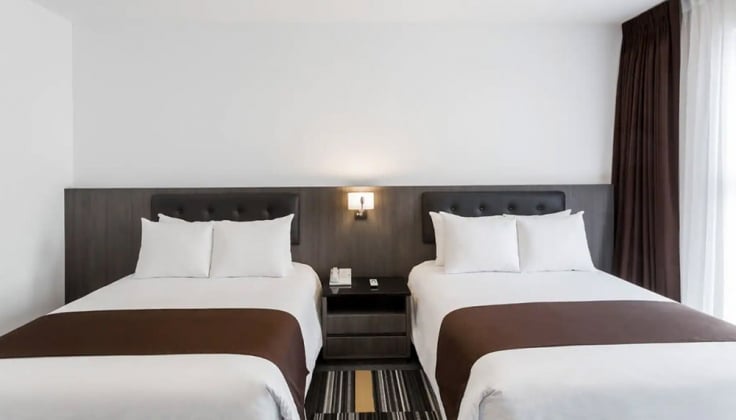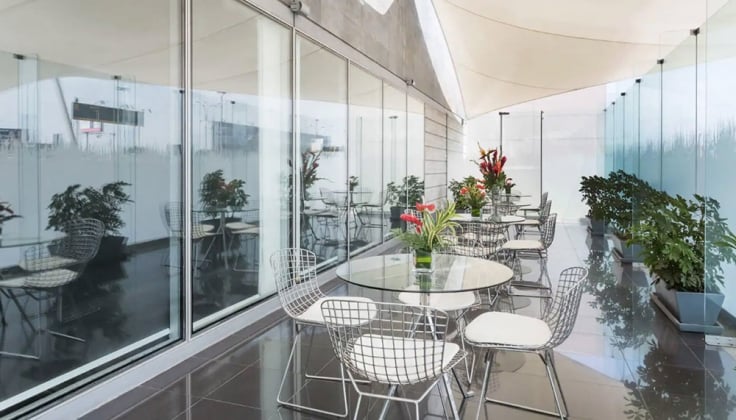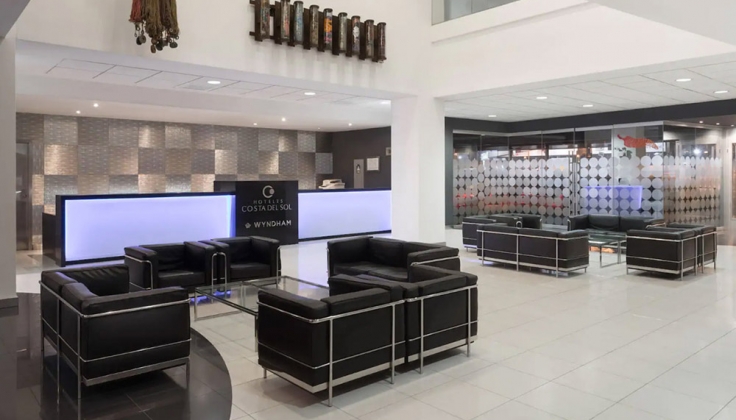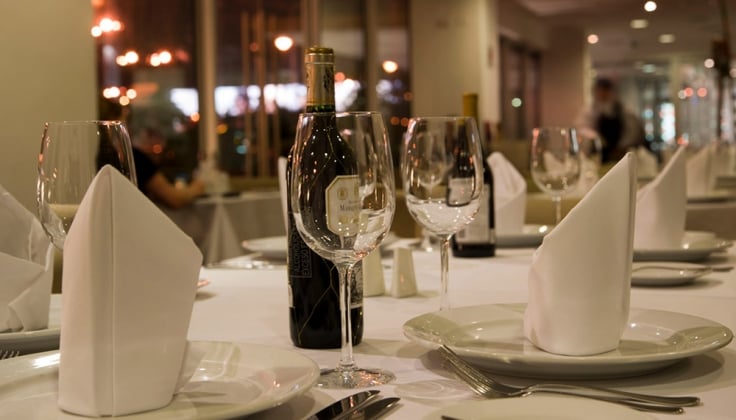 Hacienda Zuleta
Situated in a wide, fertile Andean valley, the Hacienda Zuleta is a 4,000-acre diversified working farm with organic vegetable and grain cultivation, a dairy and cheese-making operation, horse stable, tree nursery, and trout hatchery. The adobe hacienda is steeped in history, originally built in 1691, and furnished in Spanish colonial style It is now owned and operated by the family of a former president of Ecuador. Upon settling in to your comfortable room warmed by an individual fireplace (no air conditioning) and decorated with antiques, you may wish to explore the extensive grounds, gardens, and stables. Thoughtfully prepared meals are sourced directly from the property and may feature queso fresco, a cheese made on-site, a traditional Ecuadorian potato soup with avocados, or a trout grilled with flavorful herbs.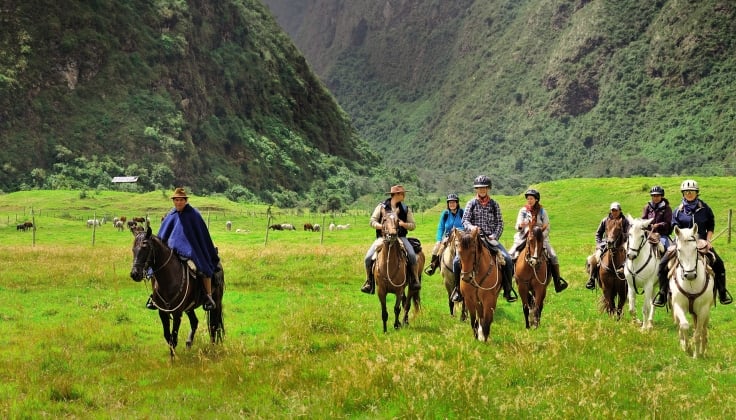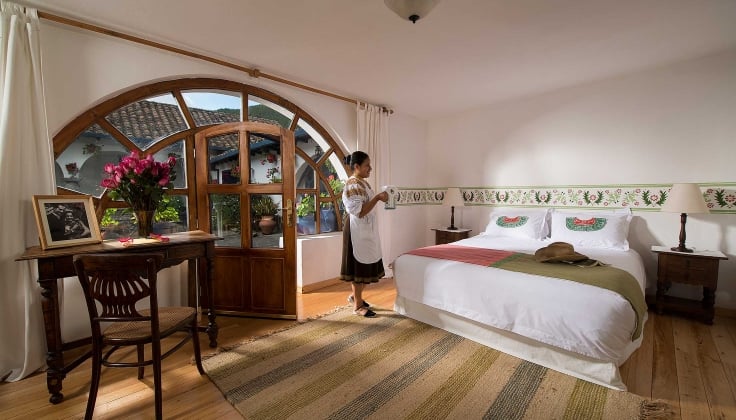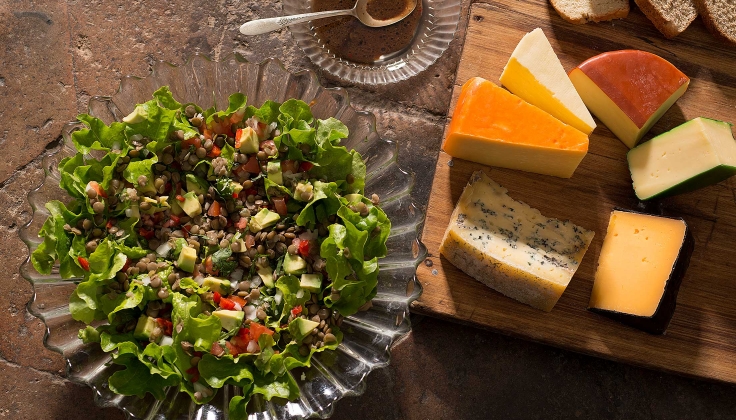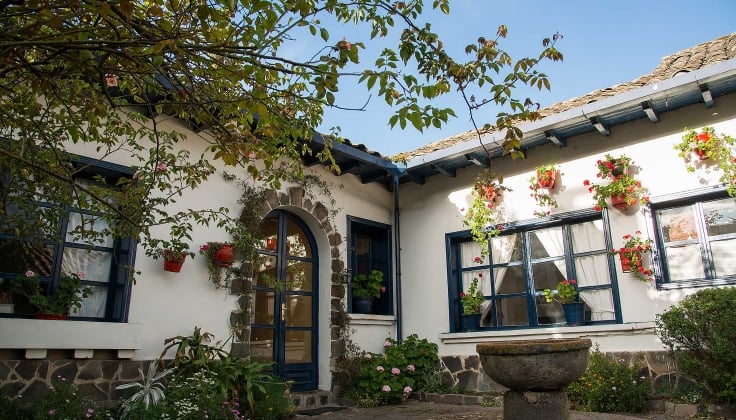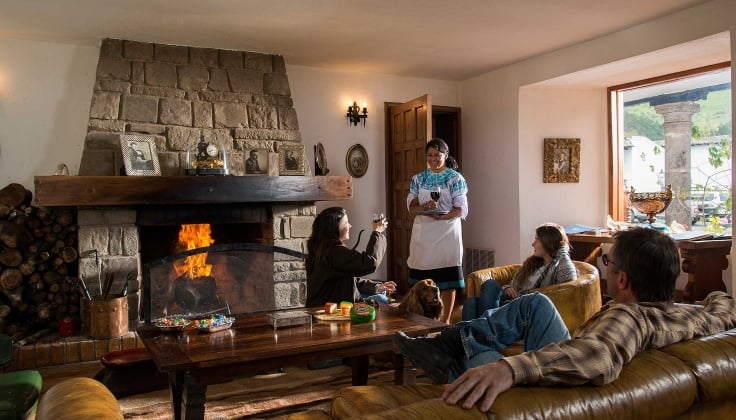 Golden Bay Galapagos
The Golden Bay Resort is situated on La Playa de Oro (Golden Beach) on San Cristobal Island. Its location puts you within easy reach of Puerto Baquerizo Moreno and its restaurants and shops, while also placing you on a waterfront that plays host to the island's famous sea lions, blue-footed boobies, and other magnificent wildlife. This boutique property offers all the comforts of an upscale hotel (including air conditioning and in-room WiFi) without the pretension, infusing the galapagueña soul into your stay at every turn. The Restaurant Muyu is renowned for its creative "Farm, Forest and Sea to Table" cuisine. Not only is the food fresh and delicious, but Muyu is part of a Galápagos Foundation Project mentoring young island residents in the tourism industry.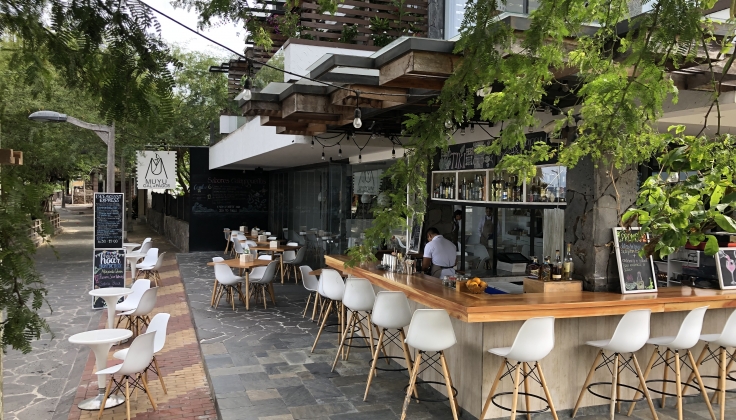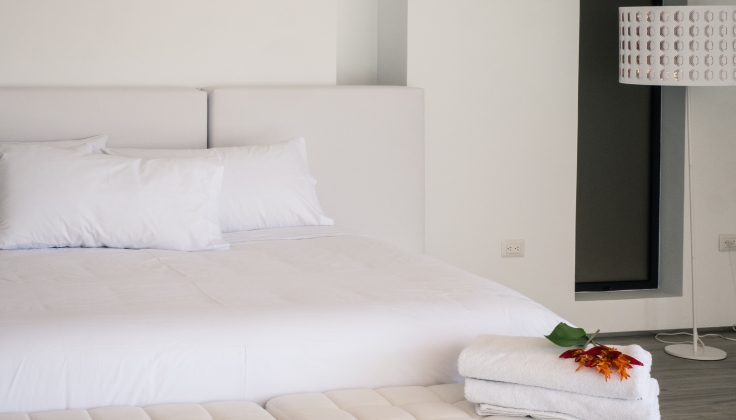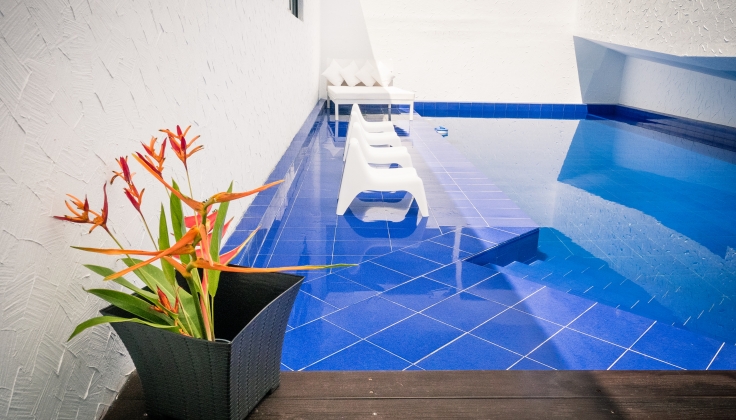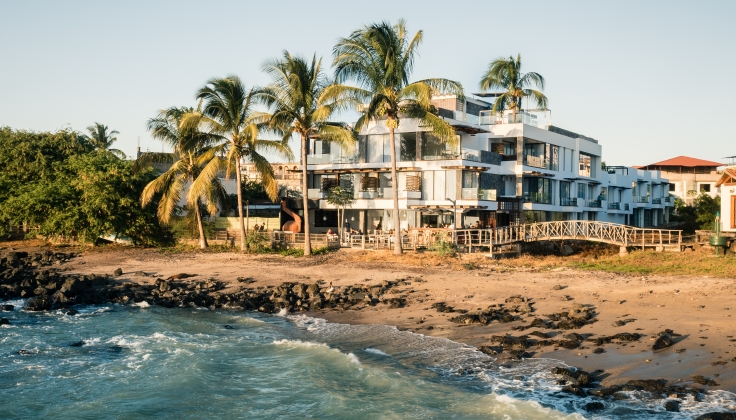 Wyndham Quito Airport Hotel
Relax amid the comfort of the Wyndham Hotel. Located at the Quito Airport, this contemporary property provides great convenience during your pre- and post-tour stay. Enjoy a buffet breakfast and international options for dinner. Each air-conditioned room features WiFi, a flat-screen TV, a safe, and other amenities to ensure a worry-free stay.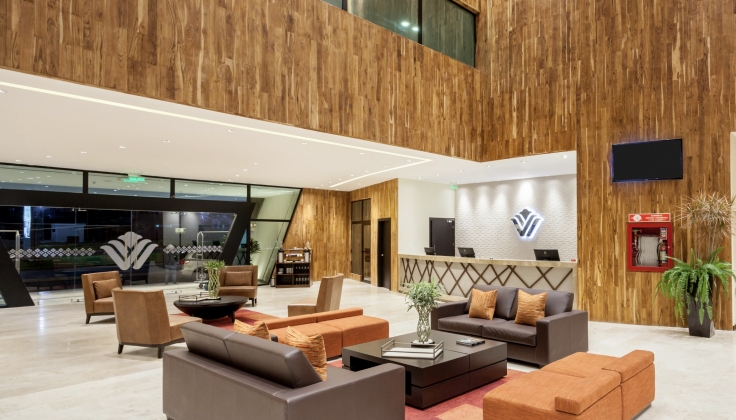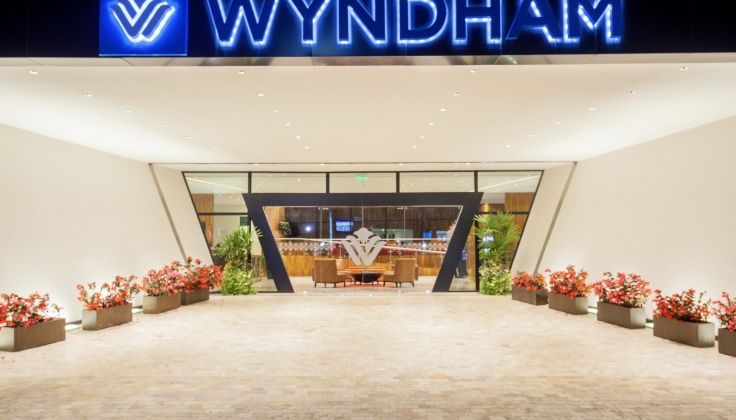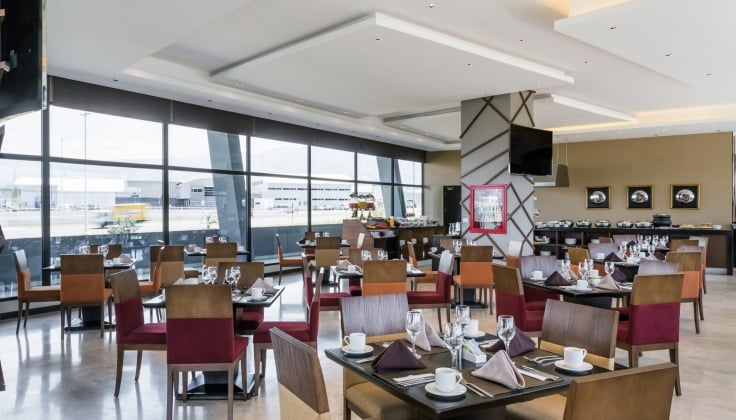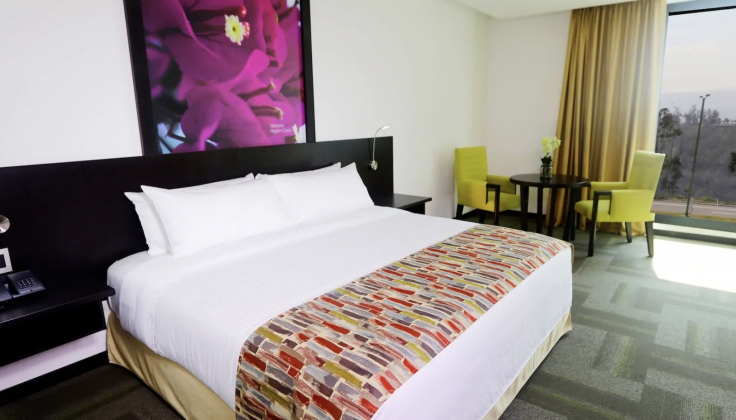 Linger Longer with a Tour Extension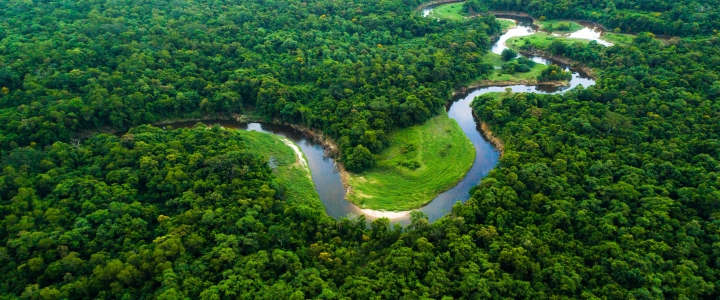 Pre-Tour
Flight + Tour Combo Only
2022 Pre-Tour Extension - Amazon (Sacha Lodge)
Three nights at Sacha Lodge, one night at Casa Ilayaku (please note that your stay at the Wyndham Hotel in Quito—part of the Flight + Tour Combo —will occur before you fly to the Amazon)
Airport car service for arrival and departure
All meals at Sacha Lodge (beverages are not included), plus one additional breakfast
Roundtrip internal flights (Quito-Coca, Amazon-Quito)
All excursions at Sacha Lodge
City information
4 Nights From $1948
per person, double occupancy

Single Supplement: From $448
All you have to do is get to the airport. On our Flight + Tour Combos, we'll take care of the rest, handling all the logistics, so you can travel with peace of mind. Spend your first night aloft and arrive refreshed for an unforgettable trip.
Start off your first day in Quito right by having a Country Walkers representative greet you at the airport. A complimentary car service will whisk you to your centrally located hotel. From here, you are perfectly positioned to explore this charming city at your leisure.
This morning, travel to the airport for a .5-hour flight to Coca, where you are greeted by your lodge staff and served a light lunch or late morning snack (depending on your arrival time). Then the real adventure begins as you board a motorized canoe for a 90-minute journey along the Napo River through a lush and mystical rainforest landscape. After disembarking your canoe, follow a trail through the rainforest for approximately 30 minutes before boarding dug-out canoes for your final paddle to the lodge.
You arrive at Sacha Lodge, situated in the heart of the Ecuadorian Amazon, with time to relax in your spacious bungalow or on the lagoon's deck before a dinner prepared with ingredients sourced from your surroundings and the lodge's private garden. The following itinerary includes sample daily excursions.
Included Meals: Breakfast, Dinner, Lunch
Get acquainted with the magnificent rainforest environment from above as you explore the treetops via a thrilling canopy walkway. It is a privilege to view the Amazon from a bird's perspective. As you stroll the suspended footpath from platform to platform, take time to gaze out over the breathtaking expanse of forest. And be on the lookout for toucans and scarlet macaws taking wing and tamarind monkeys cavorting among the branches. This evening, join an exciting nighttime safari with one of the lodge's specialists. You might hear more creatures in the forest than you see, and your guide will point out species like tarantulas, owls, and frogs that are surprisingly easy to locate in the dark as their tiny eyes reflect the glow of a flashlight.
Your meals at Sacha unfold in The Balsa, Spanish for "raft." This alfresco dining area overlooks the tranquility of Pilchicocha Lake. Savor a mix of traditional Ecuadorian dishes such as paiche, the meaty white fish of the Amazon region. During one evening, you'll savor a traditionally prepared barbecue, sampling unique stylings of grilled fish, meat, and vegetables.
Included Meals: Breakfast, Dinner, Lunch
This morning's fascinating excursion takes you down the Napo River by canoe to a local gathering place for parrots—the Yasuni parrot lick. Of all the licks in Ecuador, this is the most accessible. You pause at river's bank to marvel at a colorful display of birds as they feed on the exposed clay. Later, visit the Shipati Warmi project, an initiative run by, and benefitting, the women of the Providencia community of Yasuni. Join the women here to learn about their daily lives in the Amazon, from getting the children to school to doing laundry. You may help to prepare some traditional food during your stay and sample the results.
In the Amazon, water threads all of life together, as you'll witness when you paddle into lost worlds. Set out into the river system around Sacha Lodge by authentic dug-out canoe, sitting back as your guide escorts you along tributaries and rivulets, some of them narrow and overgrown with flora. Your relaxing journey will be accompanied by bird calls and perhaps a curious monkey or two.
Included Meals: Breakfast, Lunch, Dinner
Start off your first day in Quito right by having a Country Walkers representative greet you at the airport. A complimentary car service will whisk you to your centrally located hotel. From here, you are perfectly positioned to explore this charming city at your leisure.
Included Meals: Breakfast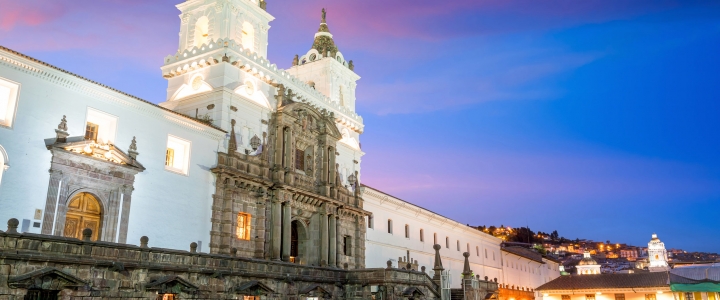 Post-Tour
Flight + Tour Combo Only
2022 Post-Tour Extension - Colonial Quito
Two nights (plus a day room) at the Grand Plaza Hotel in a royal suite (Please note that you will proceed directly to the Grand Plaza Hotel upon arrival at the Quito airport from the Galápagos)
Airport car service for arrival and departure
Daily breakfast, one lunch
Guided tour of colonial Quito
City information
3 Nights From $1248
per person, double occupancy

Single Supplement: From $648
Upon arrival at the Quito Airport, complimentary transportation is provided into the colonial heart of Quito to the elegant Grand Plaza Hotel, overlooking historic Independence Square. You arrive in time to settle in to your royal suite, then head out on a stroll and choose from one of the Old Town's many fine restaurants for dinner on your own.
Included Meals: Breakfast
After a delicious included breakfast at your hotel, you are free to explore on your own, using our included city information packet to guide your discoveries.
Included Meals: Breakfast, Lunch
After a delicious included breakfast at your hotel, you are free to explore on your own, using our included city information packet to guide your discoveries.
This evening, complimentary transportation is provided to Quito's Mariscal Sucre International Airport, based on your departure time.
Included Meals: Breakfast
| What's Included | Flight + Tour Combo | Tour Only |
| --- | --- | --- |
| Exceptional boutique accommodations | | |
| 20 on-tour meals: 7 breakfasts, 7 lunches, 6 dinners | | |
| Local guides with you throughout tour | | |
| Local wine and/or beer with dinner | | |
| Entrance fees and special events as noted in the itinerary including optional horseback riding, snorkeling, snorkeling equipment and wet suit rental (1 day) | | |
| Airfare for internal flight to Galapagos Islands | | |
| Telescopic walking sticks provided on tour | | |
| Roundtrip airfare | | |
| One extra night in Quito and one day room in Quito | | |
| Airport car service for arrival & departure | | |
| Pre- and post-tour breakfasts | | |
| Business-class upgrades available | | |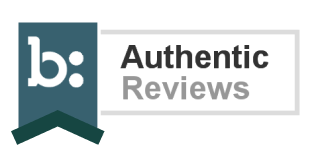 Guest Reviews This tour doesn't have any reviews because it is a new tour. Be the first to review it!
Expert Local Guides
Experience your destination like an insider with people who call it home.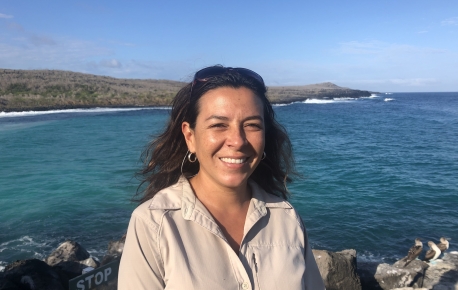 Alejandra Mosquera
Born and raised in the Ecuadorian capital of Quito, Alejandra has been showing travelers her country since 2003. She is a certified tour guide and holds a special passion for Ecuador's protected natural preserves. Her love of nature is boundless and she feels privileged and proud to lead visitors into the rain forests and along Andean footpaths she has known all her life and to the teeming shores of the Galápagos Islands. Her mission is to help guests experience the local life, rich culture, and colorful traditions of her home. She spends her free time in much the same way she spends her "work" time: exploring the magnificent natural world of Ecuador.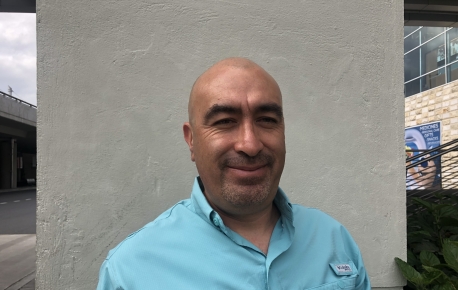 Henry Teran
Henry's love affair with nature began when he was a child camping in the Ecuadorian Andes. As a young man, he followed this passion, and it led him straight into Ecuador's tourism industry, where he has been leading groups on walking, camping, sea kayaking, and multi-sport adventures since the 1990s. Very much at home in the most remote corners of his country, Henry advances his guiding knowledge and skills regularly with specialized training and education – whether for professional development or for fun. He especially enjoys keeping his bird watching and mountain trekking talents sharp. From the Andean foothills to the Galápagos Islands, Henry is thrilled to share his lifelong passion with Country Walkers guests.
Be the First to Get News & Special Offers
Click and hold to Zoom