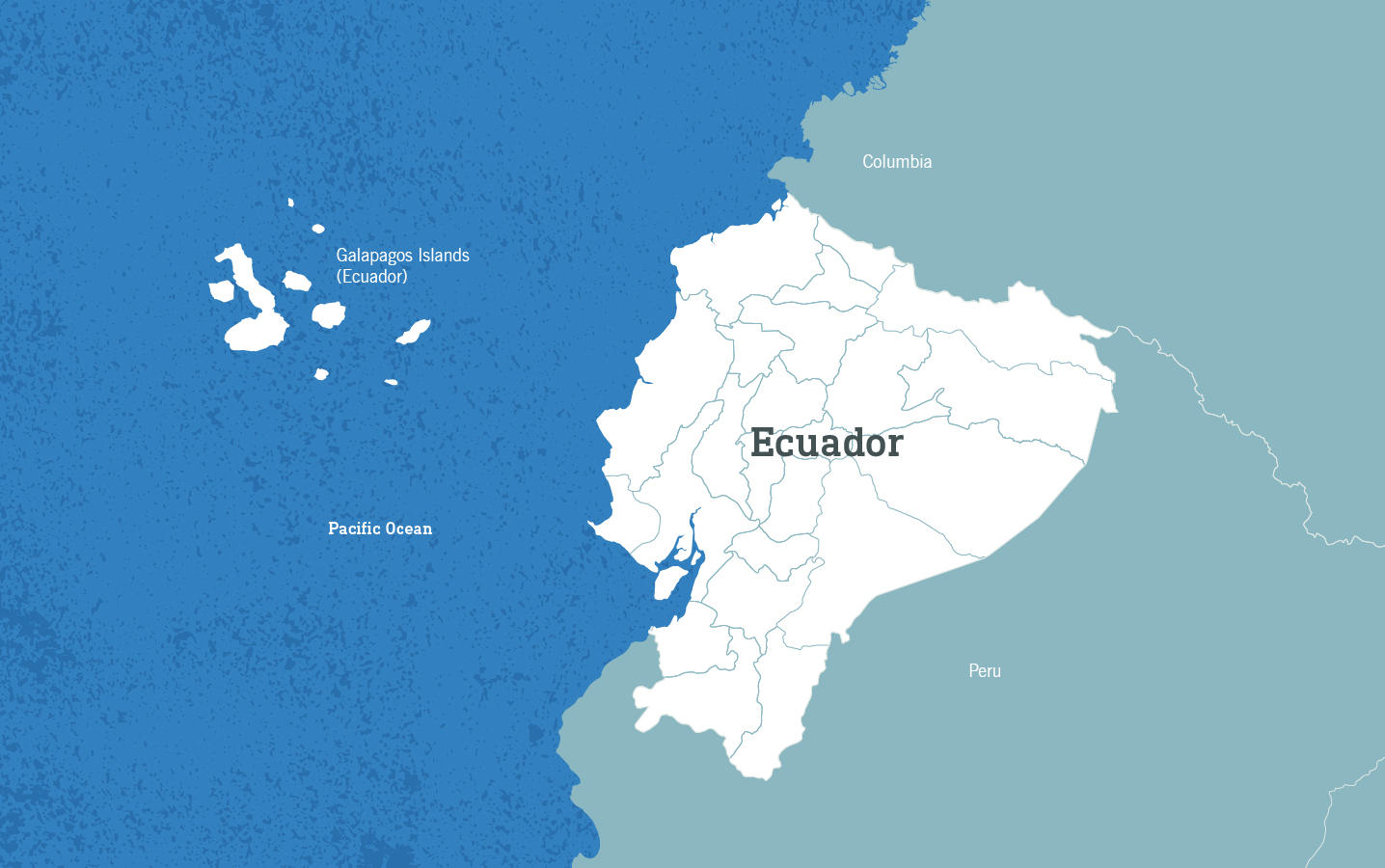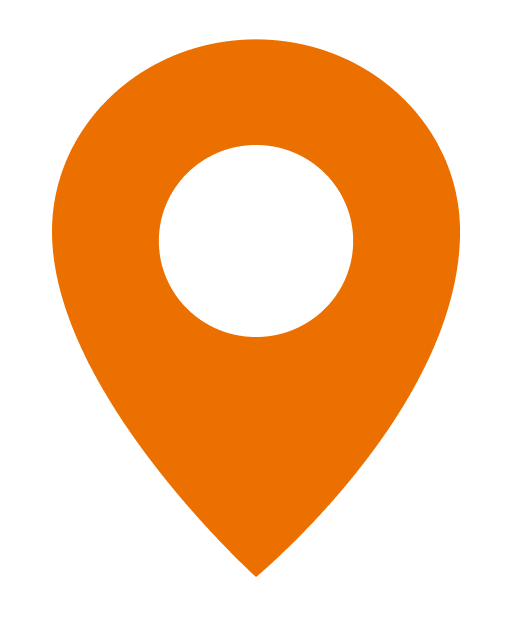 Ecuador: Andes & the Galapagos
Guided
You won't need a map to discover Ecuador's natural treasures on this walking tour; they'll find you.
View This Tour
Discover Ecuador
Ecuador's terrain rises rapidly inland from wide white sand beaches to heights that reach 20,000-feet above sea level. It's one of the few places on earth where hikers can spend one day wading in ocean waters and the next at the end of a trail high above the clouds. But you don't need alpine trekking skills to experience its natural splendor. A walking tour of Ecuador, through its cloud forest trails, sprawling rainforests, and low-lying jungles can be accomplished by hikers of all ages and experience. 
Views of the majestic Andes Mountains are visible across a landscape of easily navigable hiking trails in the Andean Highlands. Here, visitors can travel by foot or on horseback across well-worn trails through windswept grasslands, encircling bright blue lakes formed by volcanic craters thousands of years ago. 
Take a stroll through the bustling Otavalo Market—one of the largest outdoor craft markets in South America—where dozens of food vendors offer something for everyone: fresh baked breads, native fruits like pitaya and naranjilla, grilled plantains, chupe fish stew, and a variety of spit-fired meats. Just outside Otavalo, a clearly marked network of trails leads walkers across the rim of the dormant Cuicocha volcano.
Snorkeling opportunities abound at the beaches of San Cristobal in the Galápagos Islands, where tidepools teem with native sea life and shorelines are home to the families of giant tortoises, marine iguanas, and sea lions that were once famously observed by Charles Darwin.

Country Highlights
Hike along the rim of the stunning Cuicocha caldera for unimpeded views of the pristine waters of its turquoise crater lake, formed by a volcanic explosion over 3,000 years ago. 

Spot native seabirds like the Galápagos short-eared owl as they nest and care for their young.

Participate in the jovial bustle and friendly bartering for goods and wares at the famed market at Otavalo

In the Shadow of the Andes
Whether you're walking on Ecuador's beaches or hilly grasslands, the soaring peaks of the Ecuadorian Andes rarely leave your sight. Capture scenic photographs of the snow atop Cotopaxi as you soak up the sun from below.

Arts & Culture Abound at Otavalo Market
The laughter of children, live indigenous music in the air, the smell of cooking food, multi-colored canopies sheltering spices, taiga nut jewelry and vibrant spools of hand-spun wools from passing rain showers—it's all part of the scene at Otavalo Market, one of South America's largest outdoor craft markets.

Follow in Darwin's Footsteps
Ecuador's volcanic archipelago features one of the most fascinating diversities of plant and animal life on Earth. Go ashore on the Galápagos Islands at the same ports as Darwin and those aboard the HMS Beagle did. A comprehensive trail system gives visitors excellent vantage points to observe its native wildlife, from large flocks of lava heron to colonies of frolicking sea lions. 
Our Walking & Hiking Tours in Ecuador

Ecuador: Andes & the Galapagos
Guided Easy to Moderate
Days 8 From $8,798 Tour Only
You won't need a map to discover Ecuador's natural treasures on this walking tour; they'll find you.
Stories from South America
Four of Our Guides' All-Time Favorite Spots
If you want to find the most unforgettable spots to explore in a region, ask the people who call it home. Our local guides aren't just aware of the highlights...
Read Story
Six Cities Worth Lingering In
Our Guided Walking Adventures take travelers off the beaten track to discover people and places they'd never encounter on their own. But that doesn't mean that the road less traveled...
Read Story
Thinking about Machu Picchu? Permits are getting scarcer!
For the past several years, permits have been required to hike on the Inca Trail to Machu Picchu. Now, in the midst of high season 2011, the Peruvian Government has...
Read Story
Photos From Our Travelers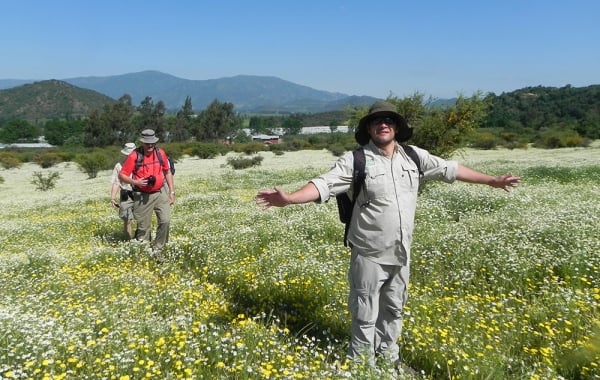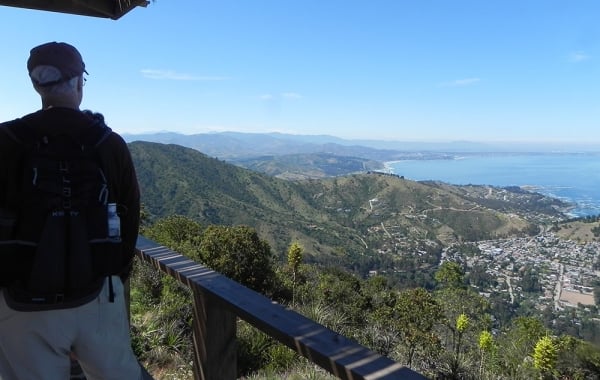 Speak with a Tour Consultant
Have questions? We're here to answer them.
800.234.6900
Mon-Fri 8:30 a.m. to 6:30 p.m. ET
Be the First to Get News & Special Offers