The Top Things to Do in Peru
(Besides Visiting Machu Picchu)
Perched in the clouds above dense Andean forest, the "lost" city of Machu Picchu is an indelible icon of South America. Voted one of the New Seven Wonders of the World in a worldwide poll and designated a UNESCO World Heritage site, its misty terraces, intricate stonework temples, and mounting staircases are must-sees for visitors in South America. But while this archaeological wonder may top many travelers' bucket lists, it's not all that Peru has to offer. And while we're proud to bring guests to explore Machu Picchu with our expert guides, we're every bit as excited to offer these unforgettable experiences as well. (Note: This tour is not available in 2018)
---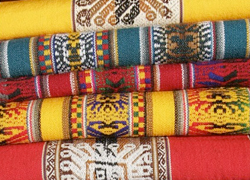 Traditional Markets
Nothing matches the vitality and jubilant chaos of a Peruvian outdoor market. In towns like Pisac, Chinchero, and Aguas Calientes, locals from surrounding communities come to barter or sell grain, potatoes, multicolored fabrics, pottery, produce, handicrafts, and livestock. Clad in traditional dress, farmers, artisans, and villagers haggle over a diverse array of goods as chicken and llama call in the background. The scent of grilled meat and fresh produce is thick in the air. It's the perfect chance to observe Peruvian daily life in action...and an excellent opportunity to pick up a handmade sweater or clay pot.
---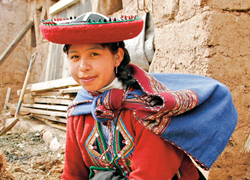 Connect with Locals
Peruvian culture is a vibrant mix of Native American traditions and Spanish influences. Known for their distinctive music, flavorful cuisine, colorful dress, and fierce national pride, most Peruvians we've met have been warm ambassadors of their way of life—happy to explain the meaning of an item of clothing or describe the origins of a song. Guests on our Peru: Machu Picchu & the Sacred Valley Guided Walking tour can experience this for themselves when they join our friends in Yucay for dinner. At the home of Ricardina and Abelino, we sit down for an evening of intriguing conversation (on topics ranging from recent mudslides to air travel to the best local jokes) and Quechua delicacies like corn soup, quinoa with vegetables, lupin stew, and (for the adventurous) roast guinea pig. Things get really going after dinner, when friends of Ricardina and Abelino's come over with panpipes and drums to play Huayno music and teach some dance steps.
---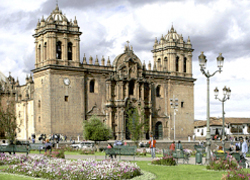 Beautiful Cusco
Historic and dramatic, Cusco impresses not only with its elevated location (over 11,000 feet above sea level), but also with its wealth of Inca sites and colonial architecture—an atmosphere at once provincial and sublime. Though many travelers make a beeline from Lima straight to Machu Picchu, we feel that's a mistake. Exploring the cobblestone streets of this city, you'll find a colonial cathedral built with stones borrowed from an Inca temple, a massive and ancient plaza that becomes a festive center at night, and much more. At the city's outskirts, famous sites surround Cusco, such as the Koricancha (Temple of the Sun) and Sacsayhuaman—the principal Inca temple in the region, where religious celebrations were held. Because of its hilltop location, it also offers incomparable views of Cusco!
---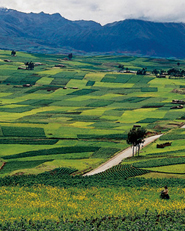 Explore the Sacred Valley
Peru's Urubamba River Valley—known colloquially as El Valle Sagrado, or "the Sacred Valley"—is a spectacular landscape of terraced fields hugging golden hillsides, stone houses, and pastures dotted with llama or sheep. To walk through it is to experience a time-forgotten world of Indian farmers in traditional garb threshing wheat by hand, women in bowler hats strolling grass-lined trails, and rural schoolchildren playing soccer on dirt fields. Near the village of Maras you'll find salt mines dating back to pre-Columbian times, where locals still harvest the mineral from terraced pools created by an underground spring. Inca sites abound, such as the fascinating terraced hollows in Moray once used for agricultural experimentation (and now preserved as a UNESCO World Heritage site). It's the ideal way to experience the authentic backcountry of Peru.
---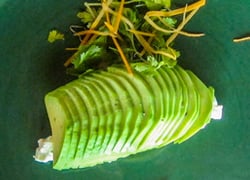 Contemporary Cuisine
In the early 2000's, the Peruvian food scene was ignited by Chef Gastón Acurio, who combined traditional Andean dishes with contemporary French techniques to create a fusion cuisine celebrated the world over. Today, Acurio is considered one of the foremost chefs in the world … and cities like Cusco and Lima have become culinary Meccas, full of Michelin-starred restaurants and innovative eateries serving updated versions of millennia-old favorites. Take advantage of this bounty by stepping out to high-end restaurants in Cusco or Lima.
---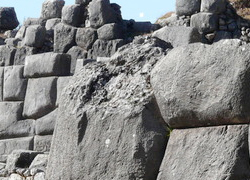 Discover other Inca sites
Machu Picchu may be South America's most famous Inca site, but it's not the only one Peru has to offer. In city plazas and secluded mountaintops, you'll find countless spectacular ruins to explore. Near Písac, terraced fields mount up to a complex of temples, altars, baths, and stone walls. By the village of Ollantaytambo, you'll find a remarkable Inca fortress, one of the few where they defeated the conquistadors; it's easy to see why when standing beside the colossal stone blocks they dragged up from the valley floor.