Six Unexpected Sights to Savor in Vermont
Think a trip to Vermont is just maple syrup and birch leaves? Think again. Our home state has some surprising history hidden among its color-shocked trees and quaint country towns. Even as locals, we're sometimes amazed by what can be found here. That fact was really brought home for me as I discussed our revised Vermont: Fall Foliage Guided Walking trip's new itinerary with a coworker a few days ago. Here are a few of the highlights we found most intriguing:
A Hidden Bootlegger Cave In a narrow cut of the Green Mountains between Spruce Peak and Mount Mansfield, Smugglers Notch hides a healthy chunk of Vermont history. Not to be confused with the ski mountain of the same name, this geological feature received its moniker during the early 1800's, when a ban on trade with Canada forced enterprising Vermonters to find "alternate means" to barter goods and livestock with our neighbors to the north. This tradition of illicit entrepreneurism carried through to the 1920's, when bootleggers used the Smugglers Notch trail to bring their unmarked brown bottles down to Stowe. During our stop in this scenic region, you can still visit some of the caves where they stashed their stock.
The Nation's First Long-Distance Hiking Trail Stretching all the way from the Canadian border to Massachusetts, the Long Trail is more than just a feature of our state, it's an institution. Pretty much everyone on staff at Country Walkers has hiked some of this beautiful walking route at some point (sometimes together!) and we include a section of it on our Guided Walking trip. But it also has a significant historic pedigree. The Long Trail is, in fact, the oldest long-distance hiking trail in the country. Started in 1910, it served as a model for the better-known Appalachian Trail. Country Walkers contributes to its upkeep through donations to the Green Mountain Club.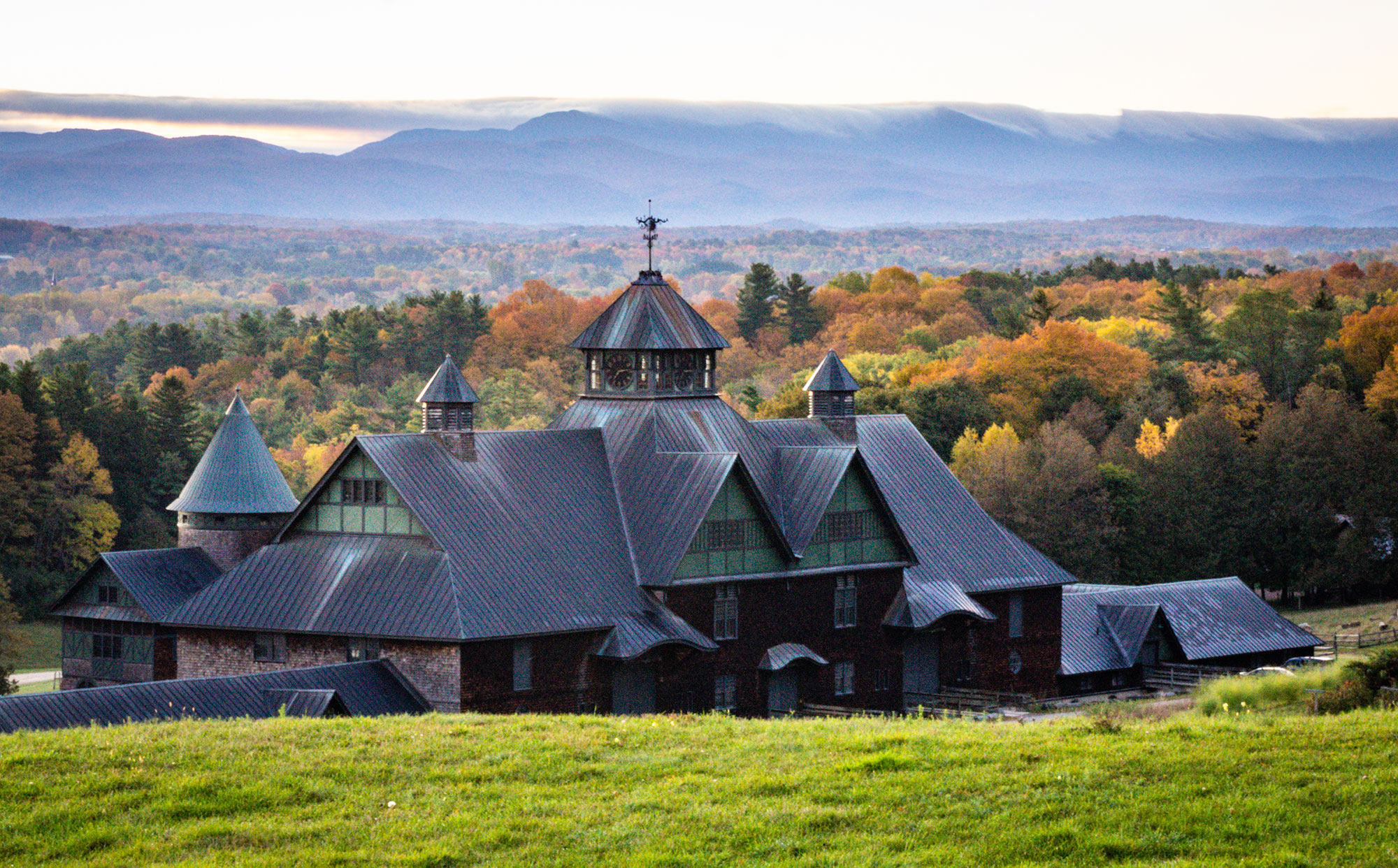 A Vanderbilt Country Estate When Eliza Vanderbilt married Dr. William Seward Webb, they built a country farm of robber-baron proportions. With landscaping by Frederick Law Olmsted (designer of Central Park) and an epic spread of architect-designed barns, workshops, and residences scattered among rolling fields, fallow pastures, and stands of quiet forest, Shelburne Farms is a portrait of Gilded-Age splendor. Happily, the estate has taken on a more egalitarian identity in the past few decades, converting to a nonprofit in 1972 and dedicating its existence to environmental education and organic farming. You can see their good work for yourself—and walk in the footsteps of titans of industry—when we visit this historic landmark.
The Inspiration for The Sound of Music The hills are still alive at Trapp Family Lodge—this beautiful estate in Stowe is a compelling coda to one of the world's most beloved musicals. After the von Trapp family escaped from Austria, they built a resort in rural Vermont, whose mountain meadows reminded them of a few "favorite things" from their alpine home. Here, you can find the final resting place of Maria and Georg and even possibly run across surviving members of the family as you walk the forest and meadow trails of their Austrian-style property.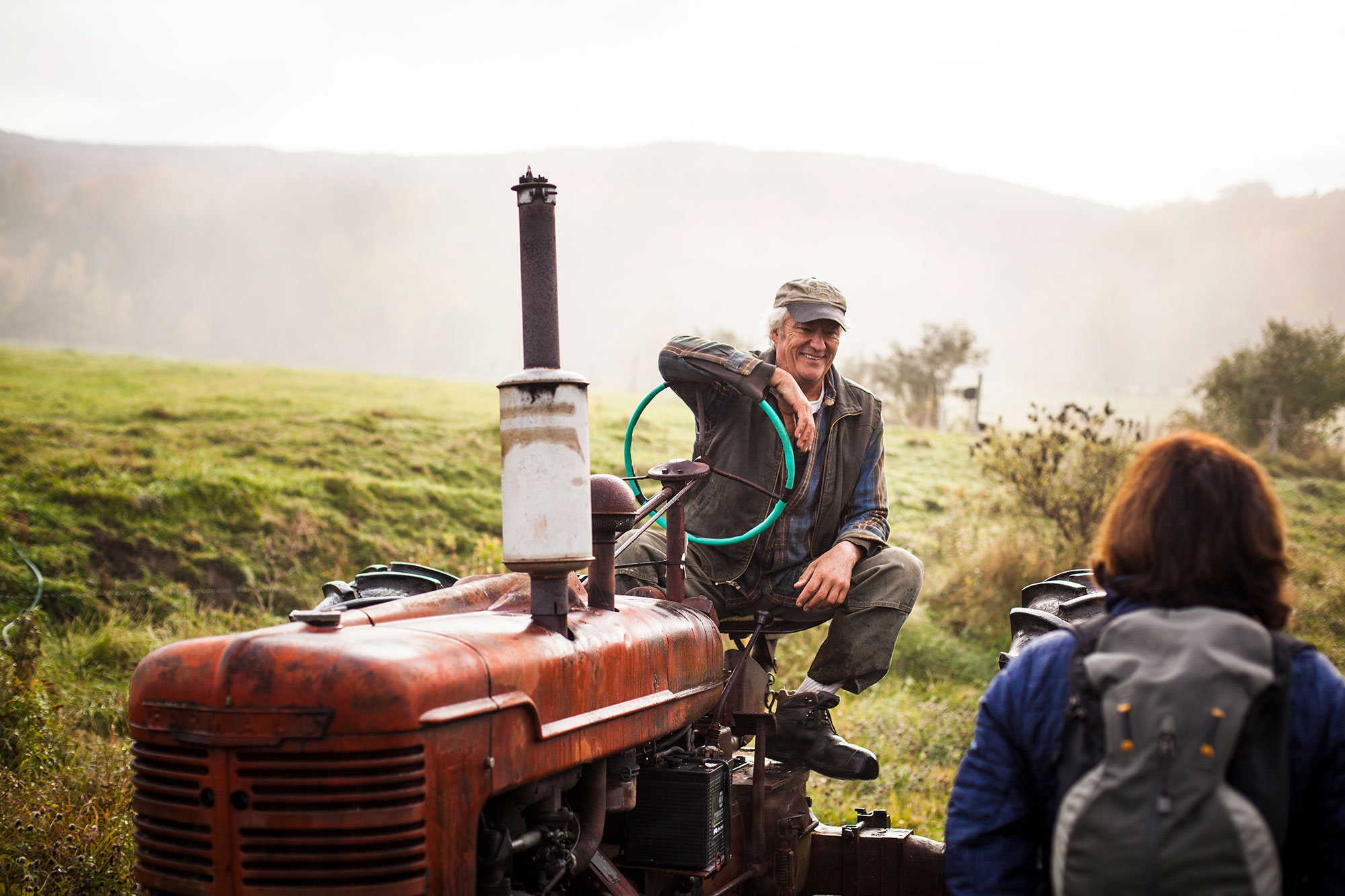 A Dairy Farm with a Century-Old History Our friend George Woodard is mild-mannered, usually clad in plaid flannels and a tan baseball cap, so it's easy to under-estimate him. A few minutes chatting, however, and you'll soon discover a colorful character with a wry sense of humor and an interesting story to tell. This third-generation dairyman has been milking cows, tapping maple trees, and haying fields his whole life. In fact his farm has received a Vermont Century Farm designation, meaning that it's been owned and operated by the same family for over 100 years. All of this is great fodder for his secondary career as a professional storyteller, musician, and actor—a vocation for which you'll soon agree he's perfectly suited.
A Hospital for Birds of Prey The Vermont Institute of Natural Science (known locally as VINS) is a fascinating spot to visit while in Quechee, Vermont. Officially dedicated to environmental education, this nonprofit has become a vital rehab center for birds of prey in the Green Mountain State. With over 17 state-of-the-art enclosures, you can enjoy an up-close view of bald eagles, great horned owls, peregrine falcons, and whatever other raptors need their help, while gaining thought-provoking insights from the organization's knowledgeable staff.