How to Have the Ultimate Australian Adventure
Australia is a land of adrenaline, adventure and rugged, untamed nature just waiting for you to discover its wonders.
From dramatic coastal cliffs to primitive wilderness, this beautiful country has much to get your heart racing. With so much to see, how can you make sure you experience the best Australia has to offer?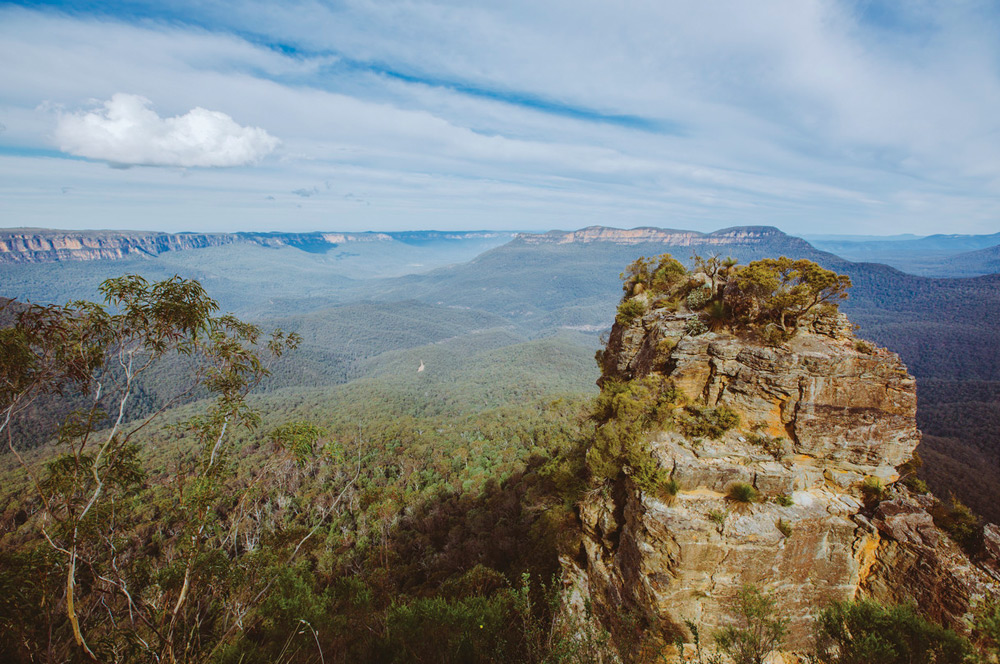 View Australian Tours >>
Here are three must-visits if you want to have the ultimate Australian adventure:
1. Great Ocean Walk
Every twisting turn in the Great Ocean Walk, located in the state of Victoria, offers travelers breathtaking views of the Southern Ocean. Start off in Apollo Bay, a vibrant seaside village where you can fuel up on locally made foods before starting your adventure trek. As your walk takes you along the curves of the coastline, you'll pass shimmering waterfalls and leafy manna gum forests - be sure to watch for koalas in the treetops - as the salty sea breeze rushes over your face. Follow the trail to the Twelve Apostles, a set of smooth limestone stacks gathered together by the shore in reverence to the natural beauty around them.
2. Blue Mountains National Park
Approach Blue Mountains National Park and smell the fresh, invigorating scent of eucalyptus in the air. This massive sandstone plateau is covered in a lush eucalyptus forest. The park is a UNESCO World Heritage Site, recognized for its remarkable wildlife and its premier representation of the evolution of this beautiful tree. Many endangered species take shelter in the sprawling habitat. The Blue Mountains offer unforgettable hiking routes to thrill-seeking travelers. Don't miss the famous Three Sisters rock formations, which make the scenic vistas from the plateau unlike anywhere else on earth.
3. Jamison Valley
Part of Blue Mountains National Park, Jamison Valley offers travelers an experience to get their blood pumping. The verdant valley is accessible via the steepest incline railway in the world. Climb aboard and watch as lyrebirds float through the treetops as the misty waterfalls below become smaller and smaller. Once you arrive in the valley, take in the scenic mountain vistas that stretch on for miles through the clouds.
Discover these and other can't miss sites on our Australia: The Great Ocean Walk and Australia: Sydney to the Blue Mountains tours. To request a free Country Walkers catalog and learn more about exciting destinations throughout the world, click here. If you would like to speak with one of our Travel Experts, please call 800-234-6900. They are available Monday through Friday from 8:30 a.m. to 6:30 p.m. EST and Saturday from 10:00 a.m. to 3:00 p.m. EST.