Country Walkers Crowned in Travel + Leisure's "World's Best Awards"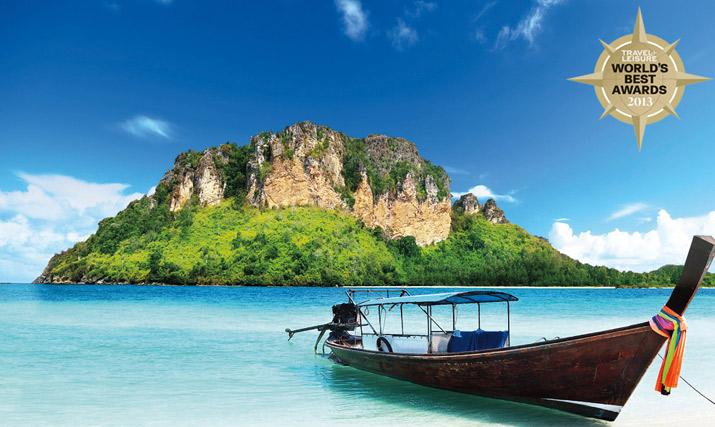 When Travel + Leisure readers voted us one of the world's top tour operators (for the fifth time...but who's counting?) it confirmed what we already know: that if we provide top-notch service, impeccably crafted itineraries, and unparalleled insider access to unforgettable destinations, savvy travelers like you will respond.
We pride ourselves on creating immersive experiences in some of the world's most incredible places. That dedication came through for first-time guest M. Schimpf, who recently wrote this about her Italy: Cinque Terre Guided Walking trip:
"I had never done a Country Walkers tour before and found it a low-stress way to see a foreign country. Our guides were immeasurably helpful with the language, money, ordering food, and helping us have a more "local" experience than I might have been able to accomplish on my own. This gave me the chance to just absorb the scenery and culture."
That "local" experience isn't just evident to new travelers. Loyal Country Walkers guests like N. Gregg, a member of our Encore guest-rewards program, still routinely write to say that the Country Walkers experience still wows them. Gregg waxed poetic about the experience on our recent Scotland: Isle of Skye VIP trip:
"After three Country Walkers trips we know we can count on a remarkable experience, with equal attention to details before, during and even after the entire trip. From suggested lodgings before the trip begins to guides, daily walks, meals, lodging and entertainment, Country Walkers makes it possible for us never to be concerned about what will happen next regardless of unexpected developments. The capacity to adapt in ways that enhance the experience is rare; for Country Walkers it is routine."
One thing guests can't get enough of is the high quality of Country Walkers guides. The leaders of our trips are distinguished members of the regions in which they work. They're excited to reveal the local life of a region, bringing guests behind the scenes for an, authentic, insider perspective on the region they call home. They're able to meet guests' needs and create special opportunities at a moment's notice. D. Angiolillo, who joined us on our Peru: Machu Picchu & the Sacred Valley Guided Walking trip, put it like this:
"The guides make the trip. [Peru guides] Juan Carlos and Pavel were a terrific team. They are bothvery knowledgeable, full of facts presented in an interesting manner and with a sense of humor, adding very special surprises to each day's itinerary. I can't say enough about them!"
Of course, we don't just depend on receiving the occasional email for guest feedback. We pay close attention to what travelers like you are saying—constantly evaluating and improving our trips to make sure the Country Walkers experience always meets and exceeds your high standards. That's why we our guests keep coming back—as testified to by our Travel + Leisure honors. Nothing is more important to us than assessments like T. Yang's, who wrote on her evaluation:
"I would give this tour a higher rating than this scale allows!"
That's the kind of feedback we strive for. Our guests demand the best—the finest accommodations, the most authentic experiences, and the top local guides. It's those standards that make us great. Thanks for setting the bar so high.