Savoring Cherry Blossom Season in Japan
The ephemeral beauty of life. The gentle passing of time. The hope of new beginnings. These meditations are all encapsulated in cherry blossom season in Japan each year.
Japanese cherry blossom trees are famous all over the world for their softly cascading petals, gorgeous pink-and-white color, and soothing fragrance, not to mention the senses of wonder, reverence, and renewal they inspire in locals and tourists alike. Also known as sakura, the trees' brief blooming has long been a celebrated event in Japan, and visitors continue to appreciate the beauty of cherry blossoms to this day.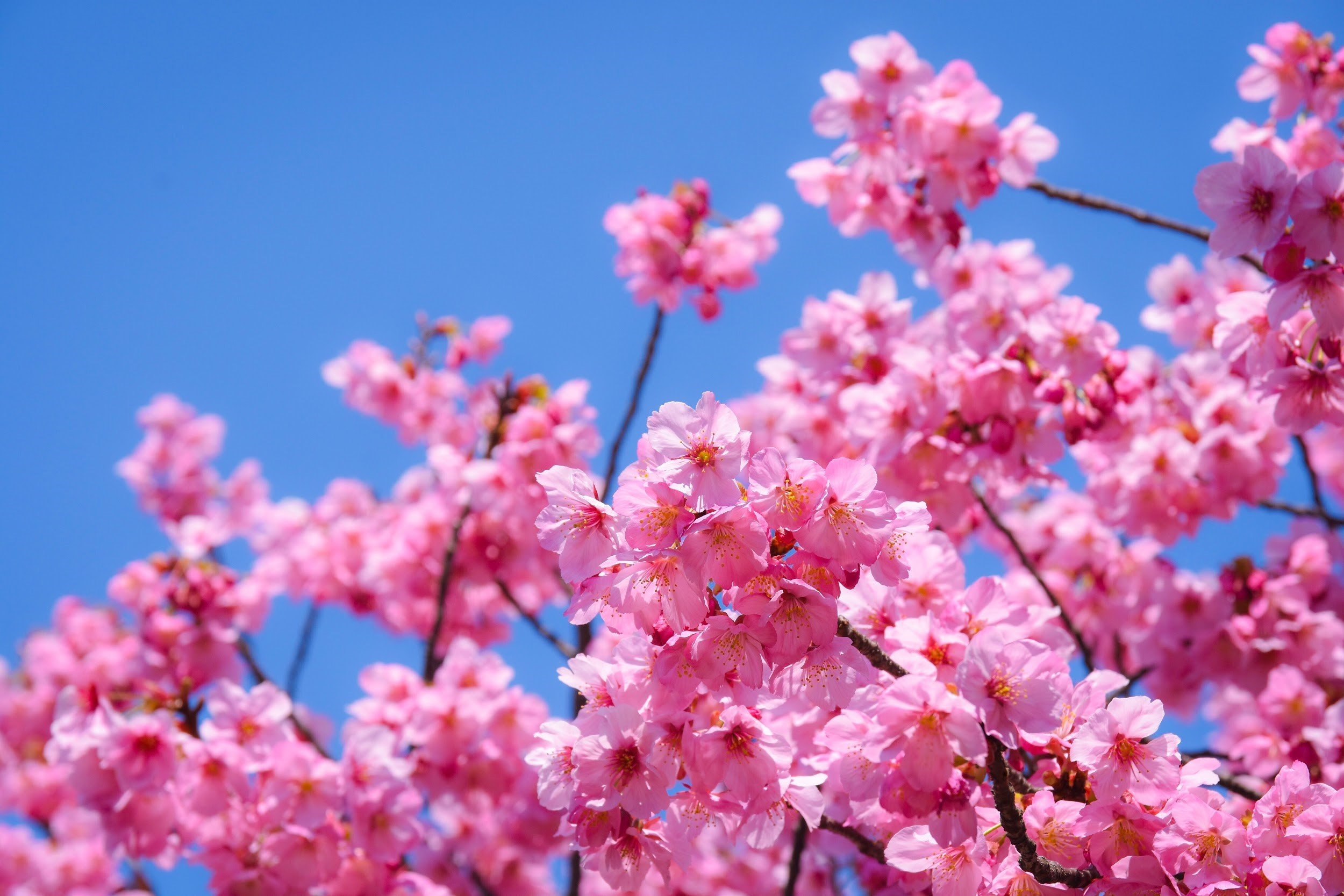 Visit Tour: Japan: Kyoto, Nara & the Kumano Kodo
Here's what you need to know to savor cherry blossom season in Japan:
Hanami
The celebration of the blooming of cherry blossom trees in Japan goes back to the eighth century A.D., when the Imperial Court would drink sake and have elaborate picnics under the flowering trees during the spring. This practice, called hanami, soon spread to the masses and became a favored pastime of not just the aristocracy but the common villagers as well.
Today, millions of Japanese and tourists continue the tradition of hanami each spring, taking time out of their day to set up a picnic under the cherry blossoms, talk with each other or recite poetry. Hanami is a beloved and essential part of savoring cherry blossom season.
A brief window each year
Cherry blossoms are so appreciated because of their truly ephemeral nature - they bloom only once a year and usually for only a week. After this brief window, the petals float to the ground. There are different times that the trees bloom in individual regions of Japan. They flower in southern regions in January and in March and April toward the north.
There is a revered tradition of forecasting when exactly the cherry blossom trees will bloom across Japan. Teams of meteorologists and scientists regularly provide updates to the public and media. There are also several websites where one can look up expected blooming dates, such as Kyuhoshi.
Where to see them
The cherry blossoms can be seen in villages and cities across Japan. Though the exact timing varies from year to year, it's generally thought that late March through mid-April is the peak season. In many locations there are accompanied by festivals and large public gatherings that can draw thousands of visitors. One of the most famous sites is the Philosopher's Path in Kyoto. This beautiful path, lined with cherry blossoms, is named after a Kyoto University professor and philosopher who would stroll the path to aid his meditation and reflection.
You have the potential to experience the incredible beauty of the Philosopher's Path and its cherry blossom trees for yourself on our Japan: Kyoto, Nara & the Kumano Kodo walking tour. Guests have reported seeing the blossoms during our April departure, though of course your luck may vary in a given year.
To request a free Country Walkers catalog and learn more about exciting destinations throughout the world, click here. If you would like to speak with one of our Travel Experts, please call 800-234-6900. They are available Monday through Friday from 8:30 a.m. to 6:30 p.m. EST.