The Best Vintages to Taste in the World's Top Wine Regions
What's in a grape? Surprising depths. Fine wine isn't just an indulgent pleasure-—it's a delicious passport to the true character of a destination. Dive into a glass of red and you'll soon be discovering the history, culture, cuisine, and traditions of a region—from its wine-harvesting festivals to its best cheese pairings. Travelers who have cultivated their love of viticulture will find countless ways to savor their destination.
Of course, if you're exploring the world's best wine regions, you need to know what to try. Here are our picks for the essential vintages to sample in the top wine regions.
Region: Piedmont, Italy
Taste:
Barolo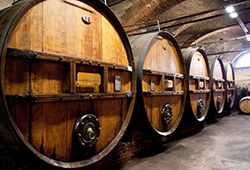 Nestled beside the Alps, the Italian region of Piedmont is acclaimed for its many culinary delicacies, from black truffles to hazelnuts. It's no wonder that the Slow Food movement was born here. Perhaps its best-known highlight, however, is its bounty of fine wines. Chief among them are Barolo and Barbaresco, both made from the fiercely aromatic nebbiolo grape. Strolling through quiet fields in this region, you can experience their cultivation for yourself, passing ripe clusters on the vine and chatting with farmhands as they work their arbors.
Region: Catalonia, Spain
Taste:
Cava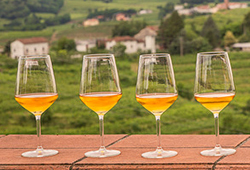 Though Rioja may get all the accolades, Catalonia has quietly established itself as one of the top wine regions in the world. With an idyllic Mediterranean climate and a legendary culinary scene propelled by El Bulli (the de facto "world's best restaurant" for 20 years), it's the perfect place for wineries to thrive. Acclaimed regions like Priorat, Emporda, and Montsant produce a range of varietals, but Catalonia's best-known creation is Cava, a delicious sparkling wine renowned since the 1800's.
Region: Napa Valley, CaliforniaTaste: Cabernet Sauvignon
Taste: 
Cabernet Savignon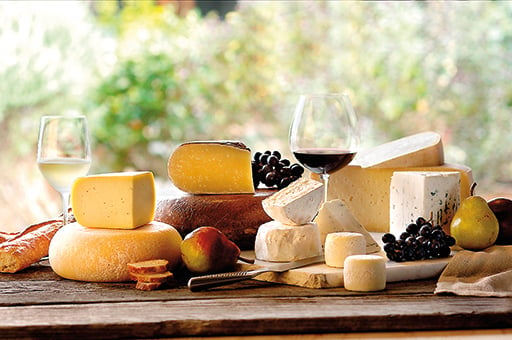 Among the redwoods, charming towns, and world-class restaurants of northern California, a wine revolution was born. Today, you can taste the vintages that shocked Europe during strolls through historic wineries and lush state parks. Most famous among them is Cabernet Sauvignon, a varietal once synonymous with Bordeaux. Discover how far California wine has come during daily wine tastings at the region's best vineyards, including an indulgent sampling of Benziger Family Winery's vintages paired with a tour of their vineyards.
Region: Provence, France
Taste:
Châteauneuf du Pape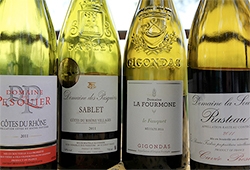 The south of France is rightly celebrated for its vibrant lavender fields, Impressionist painters, and exceptional cuisine. Uncork its most celebrated vintage and you'll soon be discovering a unique chapter of its history: when the Pope moved the Vatican to France, built a new castle to house it, and created a new wine varietal in the process. Walk through the sun-drenched vineyards of this region and you'll learn first-hand about this history and the village's terroir...and stop by an estate for a tasting.