4 Architectural Wonders of Helsinki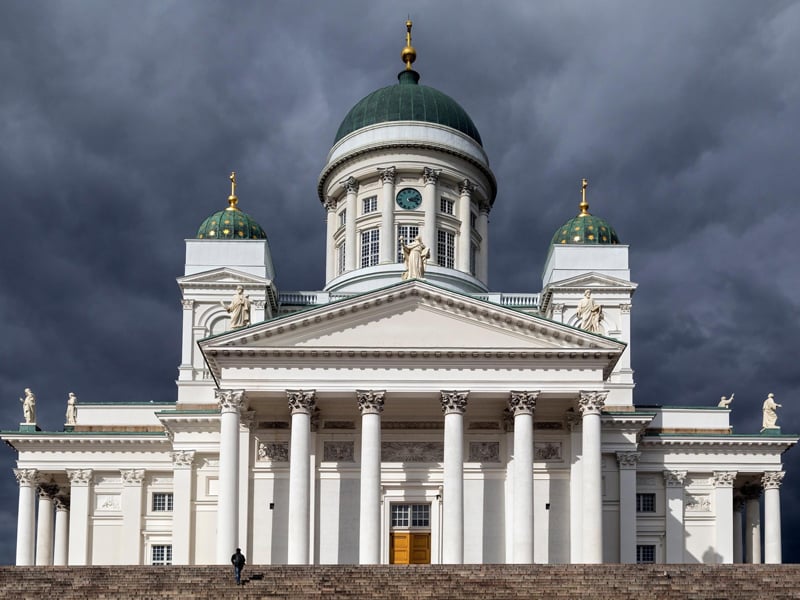 From the fjords and cliffs of Norway to the stately cities of Sweden, Scandinavia is an excellent vacation spot with something for everybody.
But where's the love for Finland?
An often underrated destination, this intriguing European nation, especially the cosmopolitan city of Helsinki, is certainly worth a visit. Check it out on Country Walkers Sweden & Finland: Stockholm to Helsinki guided walking tour.
Architecture and design factor heavily into Helsinki's appeal. No surprises there. Since the early to mid-twentieth century, Helsinki has been a major influence on design around the world. Unsurprisingly, striking architecture, both old and new, are some of the city's most must-see attractions.
The Fortress of Suomenlinna
When Finland was a part of Sweden, its parliament ordered the construction of the fortress Sveaborg, in 1747, finishing it three years later, according to UNESCO. When Finland achieved independence in 1917, the fortification became known as Suomenlinna.
To reach Suomenlinna, you must ferry to a group of islands just offshore from Helsinki. Its imposing stonemasonry amid bright green grass makes for a marvelous sight. Travelers often choose this historic wonder as a picnic spot or peruse the main island's many museums.
Design Museum and Museum of Finnish Architecture
Both Design Museum and Museum of Finnish Architecture aren't just clearinghouses for examples of Finnish architecture throughout the ages. The buildings themselves are remarkable works of architecture as well. Visitors can even purchase dual-admission tickets to check out both galleries and soak in the Finnish culture in a single day.
At Design Museum, you'll see exhibits running the gamut from unique furniture to high fashion. The Museum of Finnish Architecture features models, photographs and original drawings that showcase some of the city's past and present buildings.
Finlandia Hall
Finnish architect and designer Alvar Aalto was one of the world's greatest structural minds. His reputation and influence spread like wildfire through the 1900s. Finlandia Hall stands out as one of his most iconic accomplishments.
With its white marble exterior and jagged Modernist angles, Finlandia Hall is a dynamic juxtaposition of beauty and function. According to the Guardian, the gap between the building's base and main body creates an illusion of partial transparency.
Lutheran Chapel of Silence
You don't need to be religious to appreciate the beauty of the Lutheran Chapel of Silence, known as Temppeliaukion Kirkko in Finnish. Much of its interior is carved out of rock. The chapel also has a copper roof accented with long metal slabs, which make the semicircular upper window look like the inside of a piano.
Its acoustics are breathtaking, so it's no wonder why the chapel hosts regular concerts. That said, a visit for quiet meditation will be just as fulfilling.
To request a free Country Walkers catalog and learn more about other exciting destinations throughout the world, click here. If you would like to speak with one of our Travel Experts, please call 800.234.6900. They are available Monday-Friday from 8:30 a.m. to 6:30 p.m. EST.