On this Olympic National Park hiking tour, natural diversity abounds and native roots run deep.
By the great stone fireplace of your lakeside lodge, Native American storyteller Harvest Moon holds you riveted with tales of the Quinault people. Listening, you realize that each story connects intimately with the land. The very place you've been walking through on this Olympic National Park hiking tour, with its giant cedars and crashing waves, seals and whales, eagles and elk. On the Olympic Peninsula, exuberant nature is alive and well: untamed Pacific coastlines; old-growth rainforests replete with moss; thundering waterfalls, hot springs, and snowcapped peaks. A profusion of untamed landscapes, all made accessible by one of America's oldest walking trail networks. And all made cozy by historic park lodges like this. As Harvest begins a new tale, and another log blazes on the fire, let your roots sink deeper into this fertile land.
Highlights
Gain a fascinating perspective on Native American culture as a Quinault elder shares her stories and legends with you over a glass of wine.
Explore the enigmatic Mima Mounds Natural Preserve as your guide shares theories on the creation of this vast prairie of six-foot-high earthen hummocks.
Marvel at majestic Sol Duc Falls, then descend to Sol Duc Hot Spring Resort for a relaxing soak followed by a cold beverage.
On all Guided Adventures you can count on...
Expert local guides to introduce you to the best of your destination
Off-the-beaten-path places you'd never find on your own
Delicious multi-course meals—a majority are included
A maximum of 18 fun-loving fellow travelers to share the journey
Gracious accommodations that are a clean, comfortable home away from home
Experts to handle all the details
Lake Quinault Lodge
A rustic lakeside lodge built in 1926, Lake Quinault Lodge offers comfortable, contemporary rooms in the heart of Olympic National Park. Relax and take in the Lodge's beautiful surroundings while staying in rooms that are naturally cooled without air conditioning, allowing you to truly immerse yourself in this serene setting.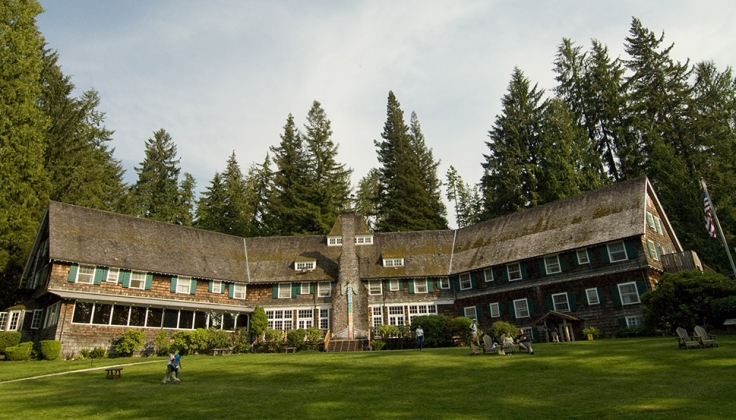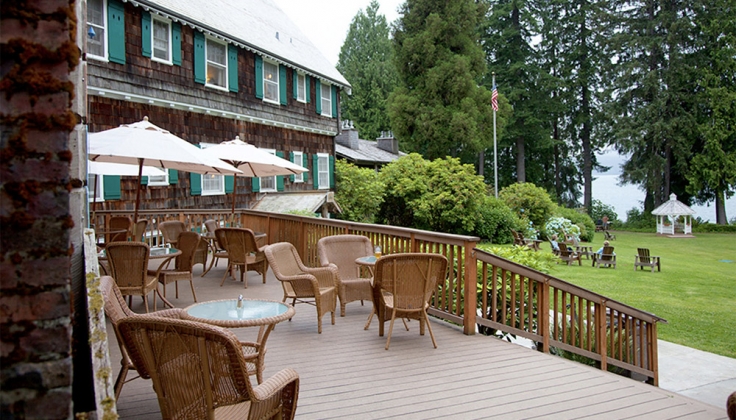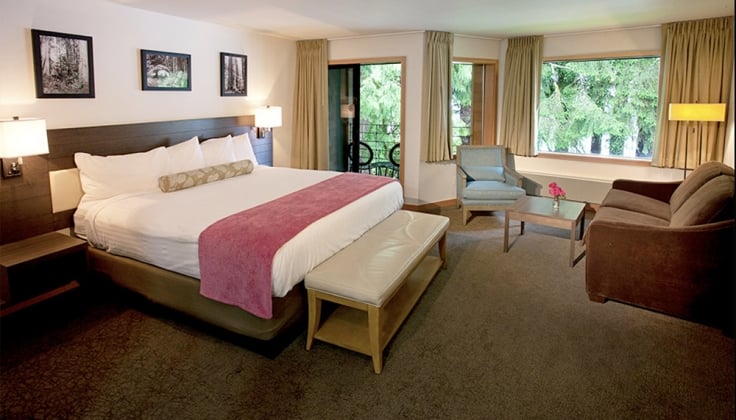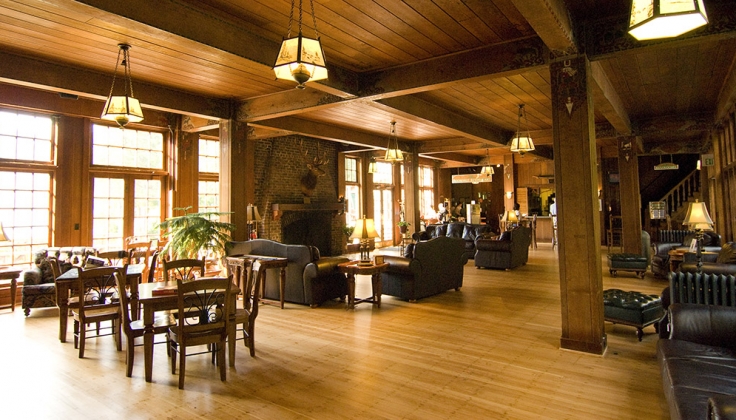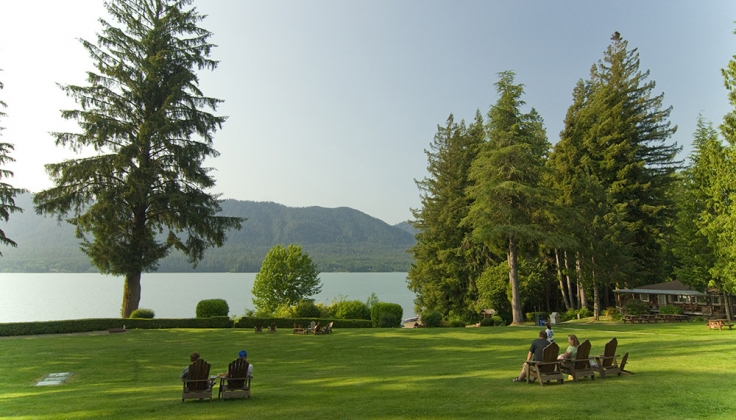 Kalaloch Lodge
A comfortable National Park lodge offering cabin-style accommodations, situated on a high bluff overlooking the Pacific Ocean. With a backdrop of evergreen forest and views overlooking driftwood-lined beaches of the Pacific, Kalaloch Lodge is the only coastal accommodation along this stretch of Olympic National Park. Simple rooms do not have televisions, telephones, or air conditioning, allowing you to appreciate your natural surroundings.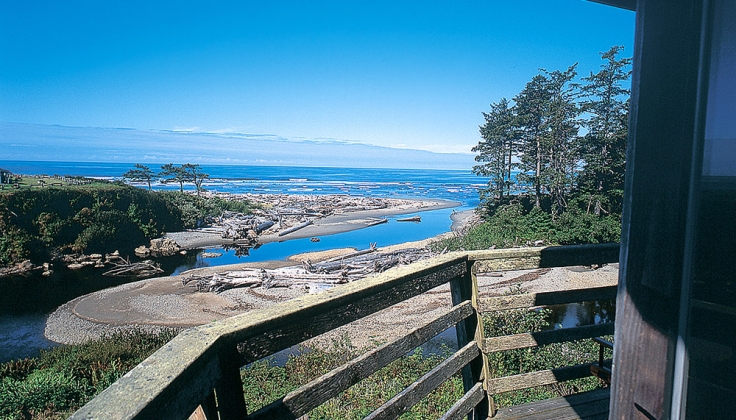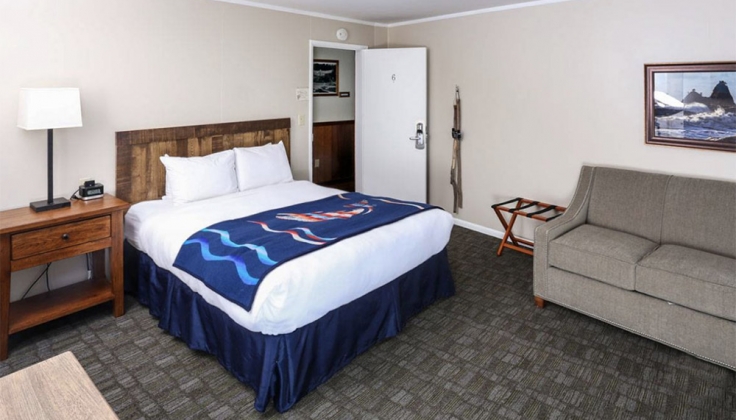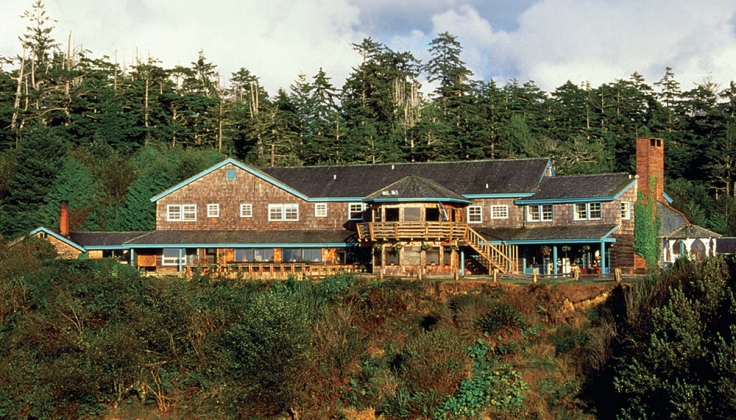 Red Lion Hotel
The Red Lion Hotel enjoys an ideal location on Port Angeles Harbor, nestled between the Strait of Juan de Fuca and Olympic National Park. It's just a short walk to the shops and eateries of Port Angeles, making for a leisurely stay. After a day of exploring, take a refreshing dip in the pool and relax over dinner at the relaxed on-site restaurant. Each air-conditioned room offers all the amenities you need for a comfortable stay.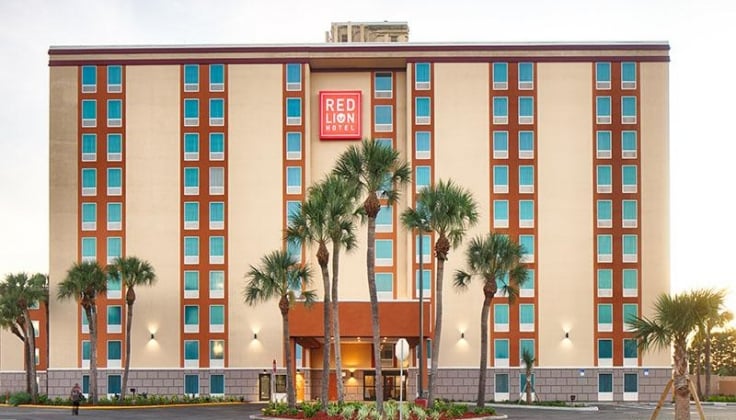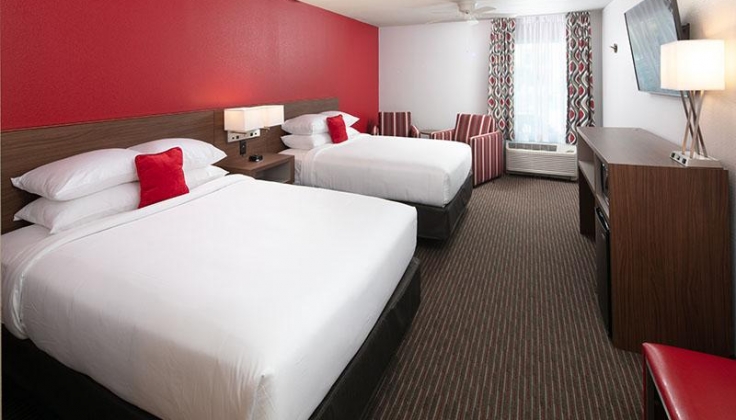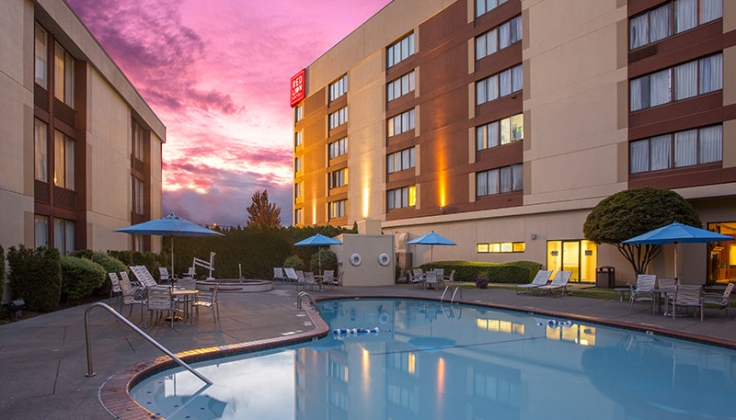 | What's Included | Tour Only |
| --- | --- |
| Exceptional boutique accommodations | |
| 16 on-tour meals: 5 breakfast, 6 lunches, 5 dinners | |
| Local guides with you throughout tour | |
| Local wine and/or beer with dinner | |
| Telescopic walking sticks provided on tour | |

Wonderful trip. Fantastic guides. Two options most of the time to challenge yourself or take it a bit slower.
Washington: Olympic Peninsula
The hiking was more than I expected it to be, but the views were always work it. Our guides were so knowledgeable as well as took our needs in mind of daily activities. Lodging was above average as well as the meals.
Washington: Olympic Peninsula
Expert Local Guides
Experience your destination like an insider with people who call it home.
Erin Reading
Born and rooted in WA, Erin fell in love with the Cascades and Olympics while studying philosophy and geology in college. During her graduate school years in CA, Erin returned home each summer to work as a wilderness ranger, deepening her relationship with the mountains. She now lives in the woods on the Olympic Peninsula and is passionate about wilderness adventures, community weaving, and continually connecting with and learning from the natural world.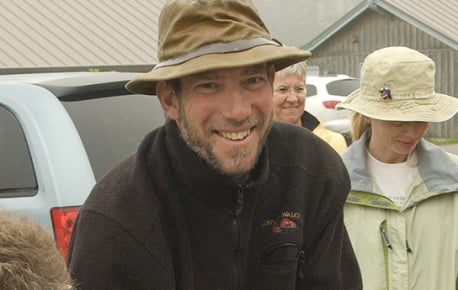 Eric Kessler
Eric Kessler studied the natural history of the Olympic Peninsula in college and has explored its jagged peaks and forested valleys as a wilderness traveler ever since. Eric has guided worldwide and pursues his parallel photography career documenting the planet's native peoples and ecosystems, including a writing/photo project on the Olympic Peninsula's Elwha River, which was part of the largest dam removal and watershed restoration project in US history. Eric often guides in our National Parks with his partner and co-guide Heather Harding.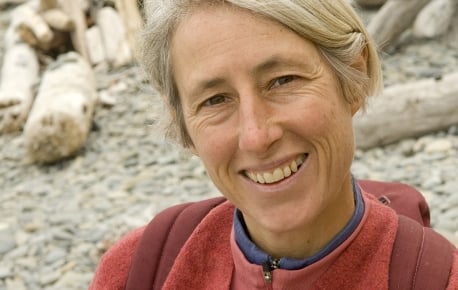 Heather Harding
Heather Harding has been guiding for decades on both Washington's Olympic Peninsula, where she lives in the summer, and in the canyons and plateaus of the Southwest, where she earned college degrees in biology and Southwest Studies, and where she continues to explore from her winter residence in Kanab, Utah. Heather brings a world-wide background of whale research and Waldorf teaching to her guiding. When she isn't guiding, she enjoys life to the fullest with her partner and frequent co-guide Eric Kessler, and she shares her knowledge by training guides and naturalists for the Jefferson Land Trust and the National Association for Interpretation.
Be the First to Get News & Special Offers
115 other people have recently viewed this tour!
Click and hold to Zoom