Spain: Classic Camino de Santiago
Tour Only
Flight + Tour Combo
9 Days
Starting From
$6,798
12 Days
Starting From
$7,698
Favorite
See What's Included
Centuries of walkers have trod the Camino, but few get to see it like this.
Outside the medieval church at Roncesvalles, the air buzzes with anticipation. For nearly 1,000 years, walkers have gathered here on the threshold of Europe's oldest pilgrimage route. The trail sign—Santiago de Compostela 758km—can't begin to capture the magic of the journey ahead. More than a week of walking the Camino's most beautiful sections, from the Pyrenees to La Rioja's vineyards to Galicia's Atlantic coast—with your friendly guides and their handy support van helping you cover the remaining distance. Ahead of you awaits the promise of spontaneous trailside moments with your fellow peregrinos (pilgrims), nights at country inns and city-center boutique hotels, and locals-only discoveries in tapas bars, vineyards, and ancient archaeological sites. Every epic journey begins with a single step, and you couldn't ask for a better way to start your Camino de Santiago walking tour.
Highlights
Explore the Atapuerca archaeological site, where researchers have confirmed evidence of the earliest-known hominids in Western Europe, dating to about 1.2 million years ago.
Admire coastal views in Muxía, the true end of the pilgrimage, stopping for lunch to enjoy the region's superior seafood along with a glass of albariño white wine.
Discover the towering Episcopal Palace in Astorga, a bishop's residence designed by celebrated Catalan architect Antoni Gaudí.
Savor a delectable meal of tapas in Burgos, a foodie haven, and tour the magnificent Burgos Cathedral, a UNESCO World Heritage site.
On all Guided Adventures you can count on...
Expert local guides to introduce you to the best of your destination
Off-the-beaten-path places you'd never find on your own
Delicious multi-course meals—a majority are included
A maximum of 18 fun-loving fellow travelers to share the journey
Gracious accommodations that are a clean, comfortable home away from home
Experts to handle all the details
Flight + Tour Combos include plane tickets, airport shuttles, and pre- and post-tour accommodations
Altaïr Hotel
This family-owned-and-operated boutique hotel located in a quiet corner of Santiago de Compostela's historic center has been renovated to seamlessly blend minimalist décor and soothing colors with the building's stone walls and exposed beams. Comfortable, air-conditioned guest rooms include WiFi. A personal greeting from the owners and a welcome drink in the adjoining garden of a sister property provide an insider feel to the historic pilgrimage destination city of Santiago. The capital of the autonomous region of Galicia, the entire old town has been designated a UNESCO World Heritage site for its wealth of historic buildings. Santiago's narrow granite-cobbled streets invite exploration while providing plenty of stopping points at myriad cafés, tapas bars, and restaurants. Please note: this accommodation is available on limited departures.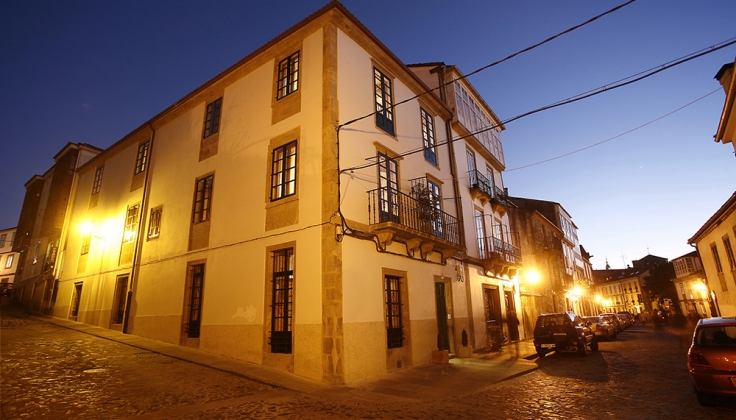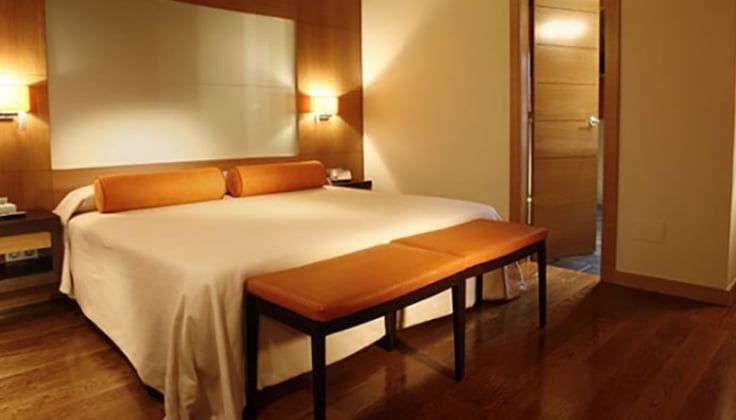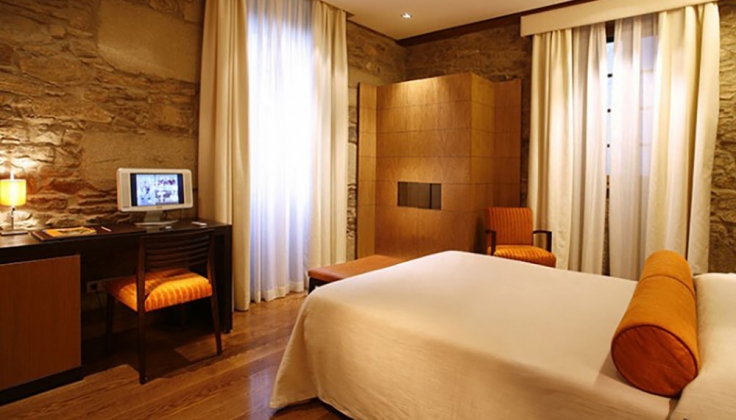 Estrella del Bajo Carrión
In a small pueblo (village) between the cities of Burgos and León, a three-sister team provides a warm welcome to guests at this hotel, which their father founded over 30 years ago. With a true country-house feel, guest rooms (all un-air-conditioned, and with balconies) and the common areas are modern and elegant, artfully white with fresh flowers and unique architectural touches. The on-site fine-dining restaurant makes the hotel a popular weekend destination for foreign and local visitors. Using all local and seasonal ingredients, traditional dishes have light and creative touches, such as grilled octopus with rosemary potatoes and red pepper aioli. Breakfast is a delight of homemade juices, breads and pastries, and jams of local fruits and berries. In addition to the dining room, the hotel features a library, billiard and wine room, and a willow-shaded terrace for breakfast or drinks al fresco. Please note: this accommodation is available on limited departures.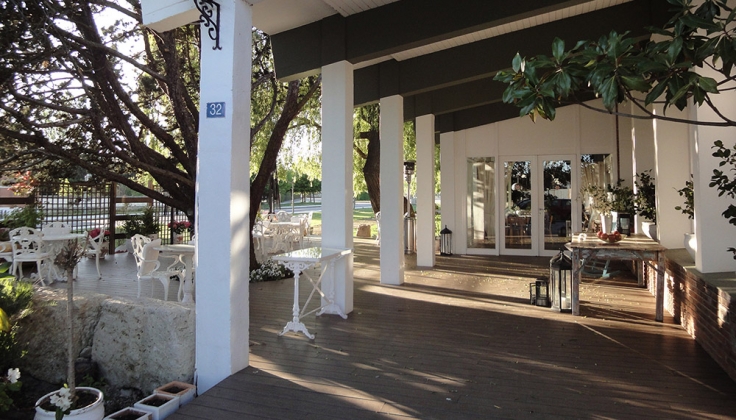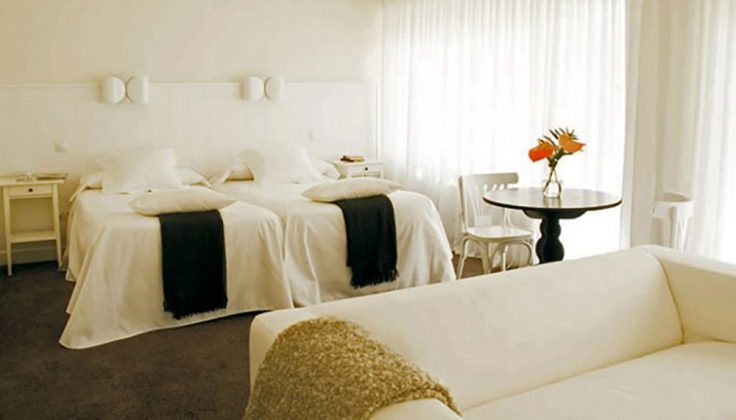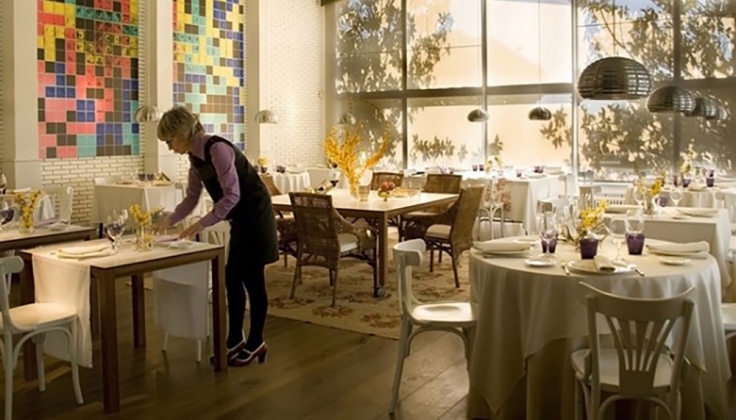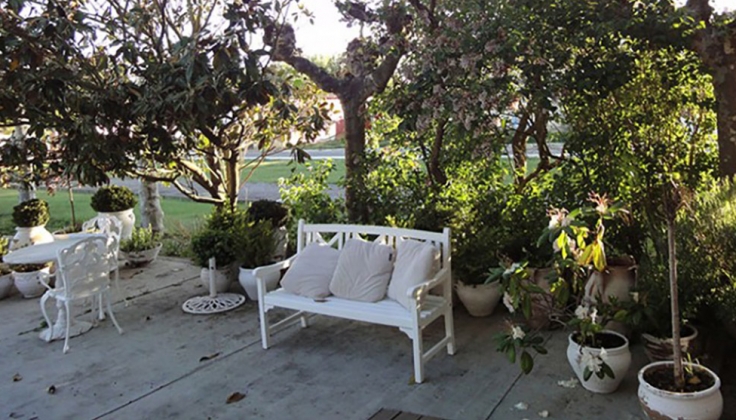 Hotel Hesperia Bilbao
With striking modern design and an ideal location on the banks of the Nervión River, facing the Guggenheim Bilbao, the Hotel Hesperia Bilbao is an elegant four-star property in the heart of the city. Well-appointed rooms include modern amenities such as in-room WiFi and air conditioning. The hotel's La Ría Restaurant serves contemporary Basque fare, and you may find live flamenco music in its riverfront bar.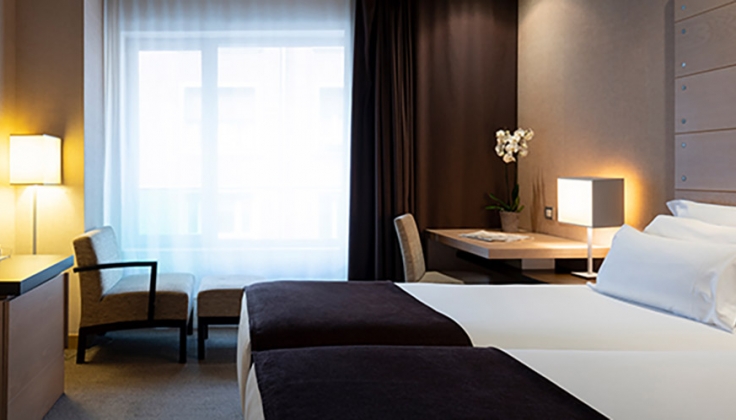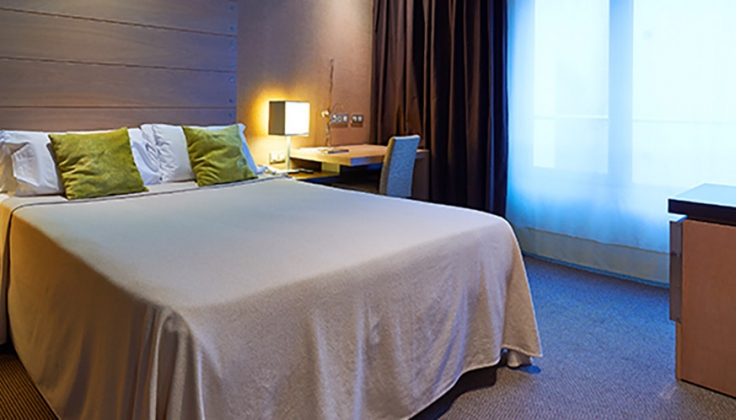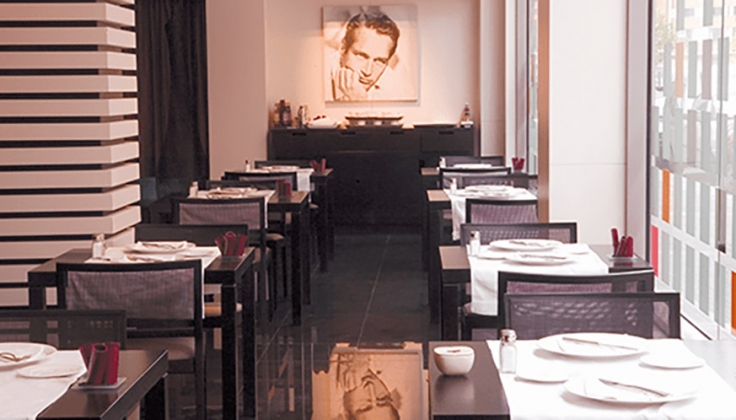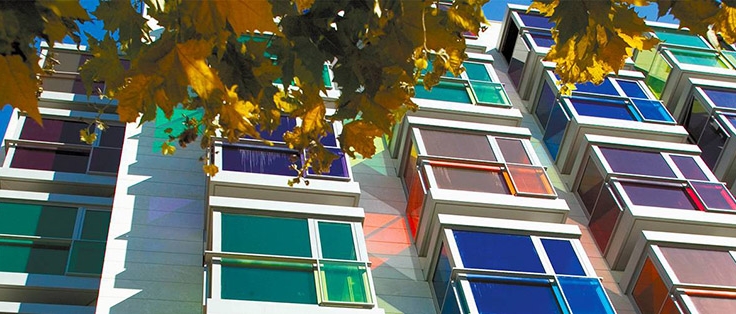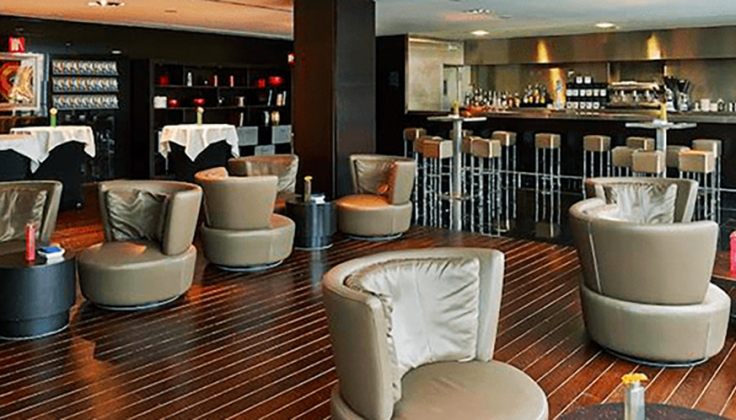 AC Hotel Burgos
AC Hotel Burgos is ideally located to visit this historic city with nearby attractions including the sumptuous UNESCO-protected Gothic Cathedral, the Museum of Human Evolution, and a myriad of top-notch tapas bars. Located in the historical pedestrian zone, this hotel features sleek exterior air-conditioned guest rooms, and trendy dining options. Please note: this accommodation is available on limited departures.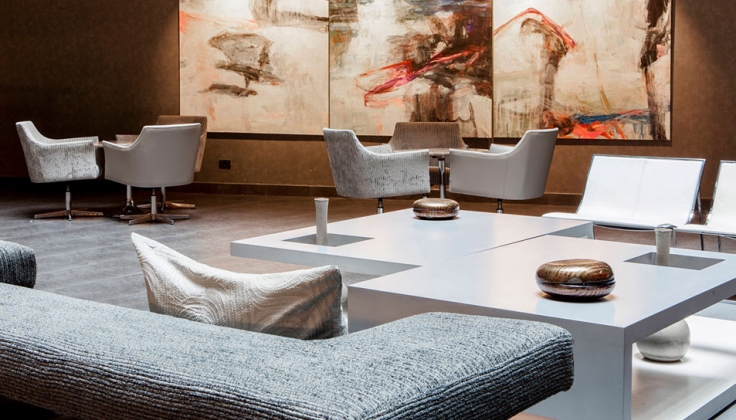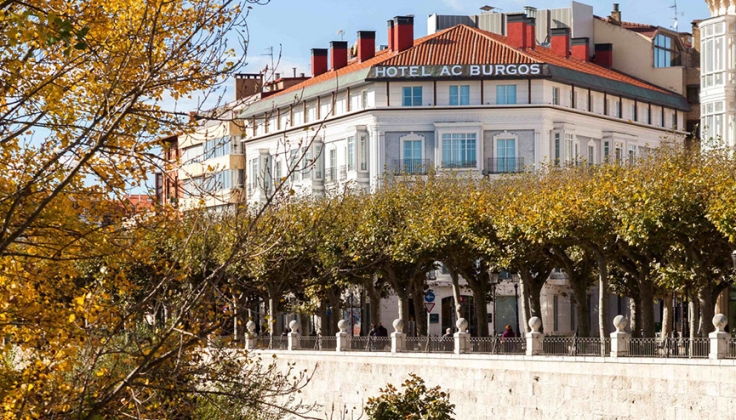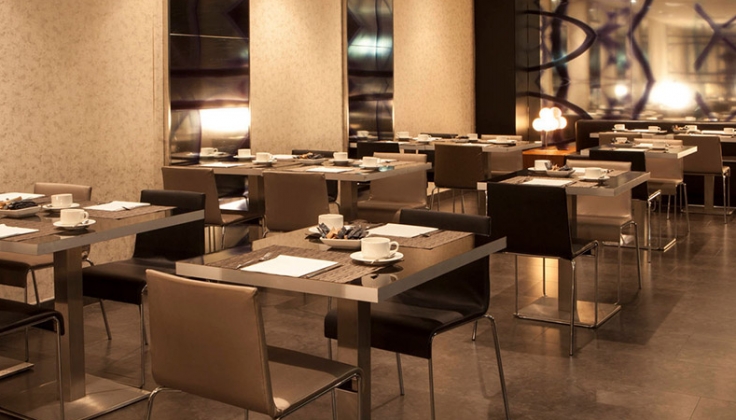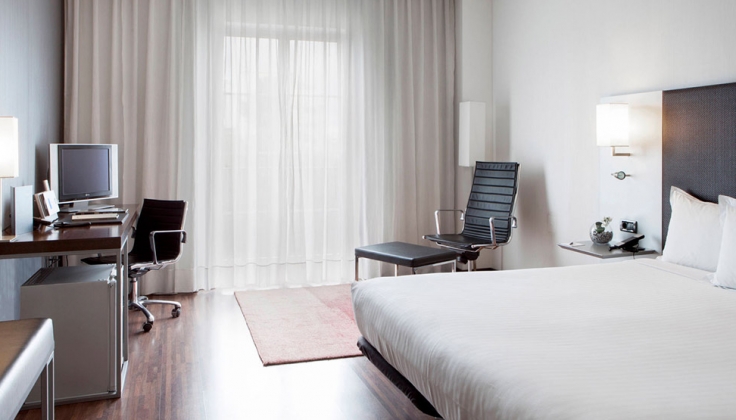 Hostería Camino
This boutique hotel constructed in a restored home has spacious, individually decorated, un-air-conditioned guest rooms with polished wood floors, Spanish antiques, and exposed beams and brick. Common areas include a fireside living room with inviting couches, a relaxed café for drinks or light fare, and a dramatically lit fine-dining restaurant. An antique shop is also on the premises. Please note: this accommodation is available on limited departures.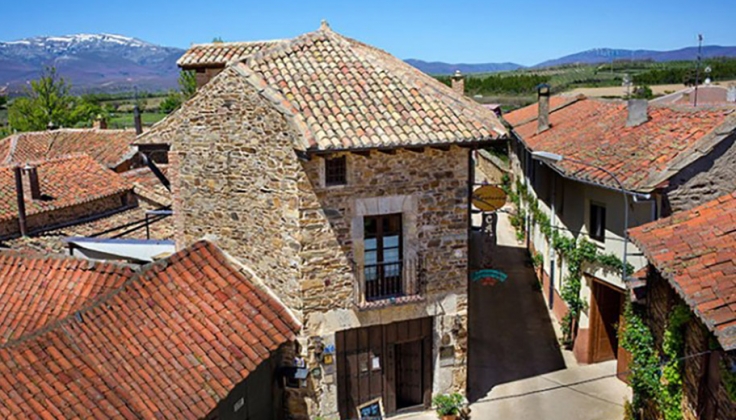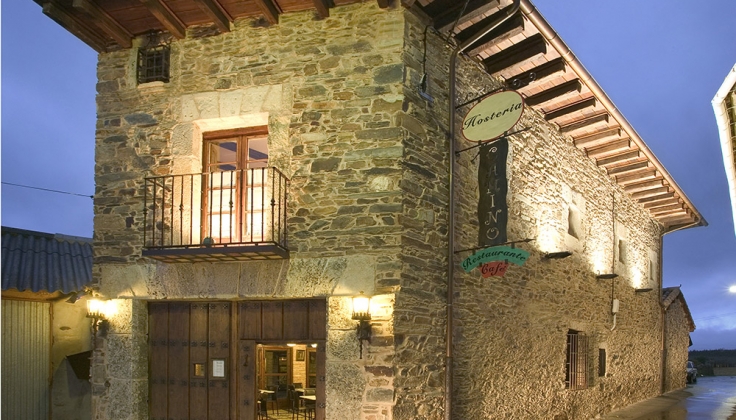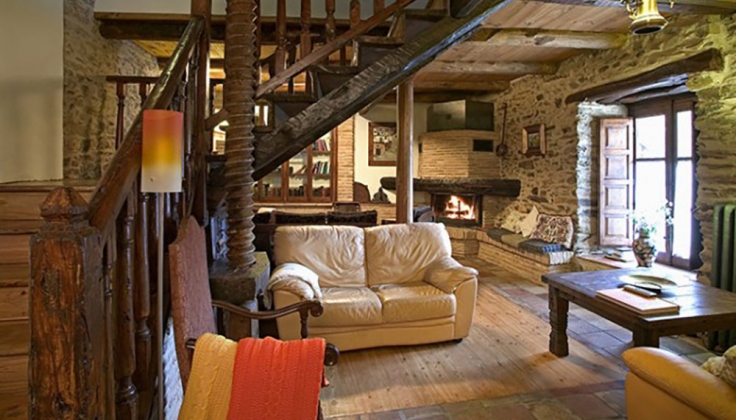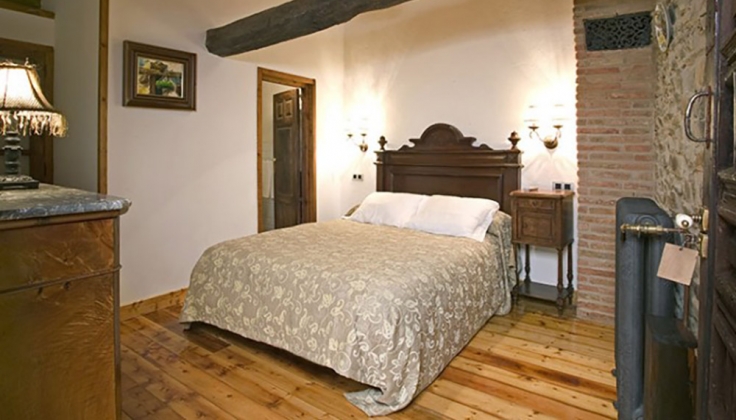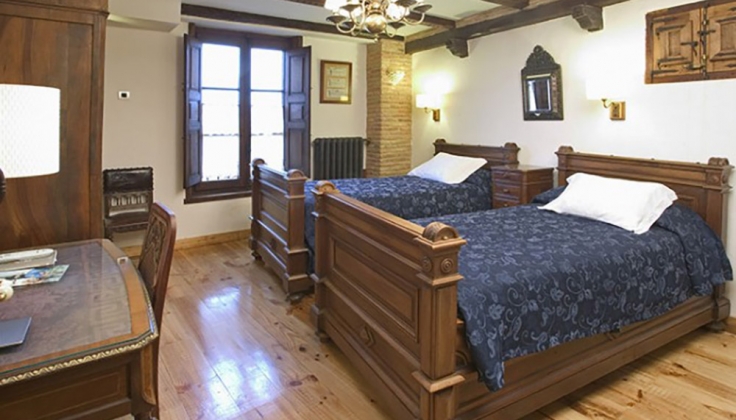 Hotel Monumento Pazo de Orban
In Galician, pazo means a stately house—an appropriate name for this restored old Baroque palace that's been caringly converted into a lovely hotel. Air-conditioned guest rooms feature a blend of traditional and modern décor with wooden floors, while common areas are adorned with antiques and oddities, adding to the Old World feel of this charming, small hotel. Ideally located, Hotel Pazo de Orban is just a two-minute walk from the triangle-shaped Plaza del Campo and Lugo's main tapas streets. The Cathedral is just 650 feet away and not far from Plaza Mayor—home to one of Galicia's most striking Baroque buildings, the Concello de Lugo, or Town Hall. Please note: this accommodation is available on limited departures.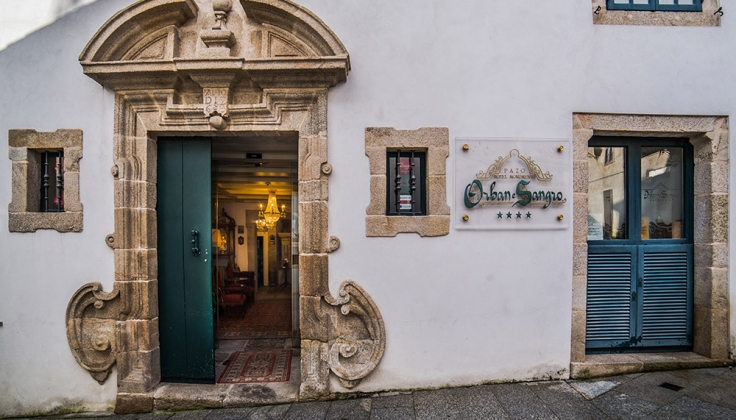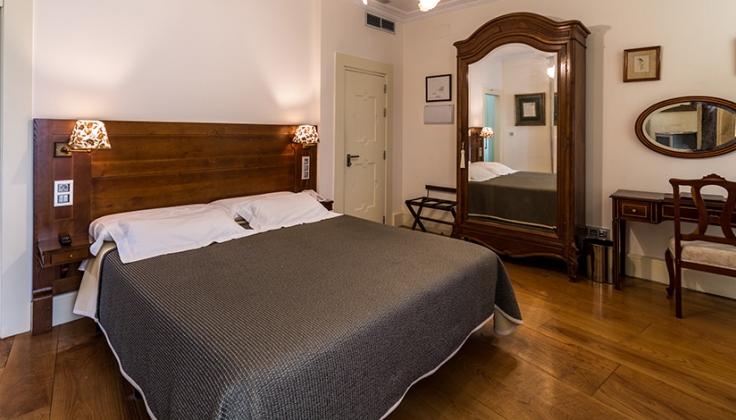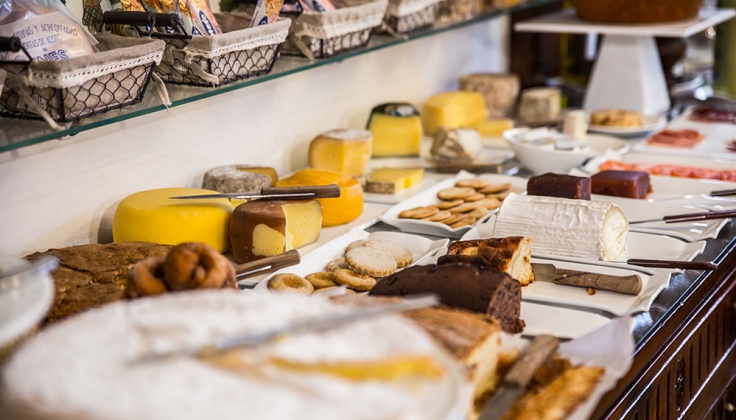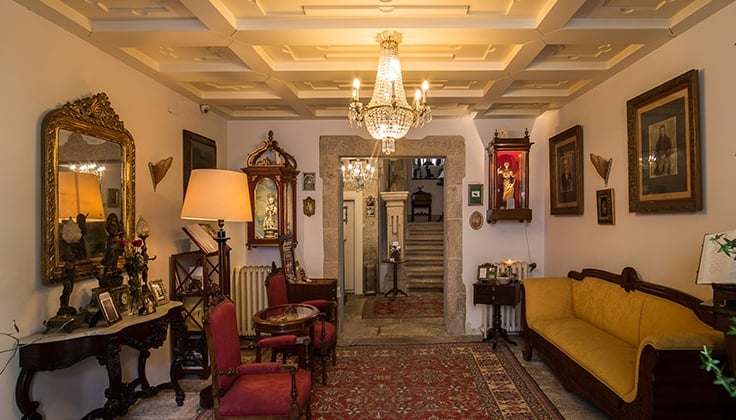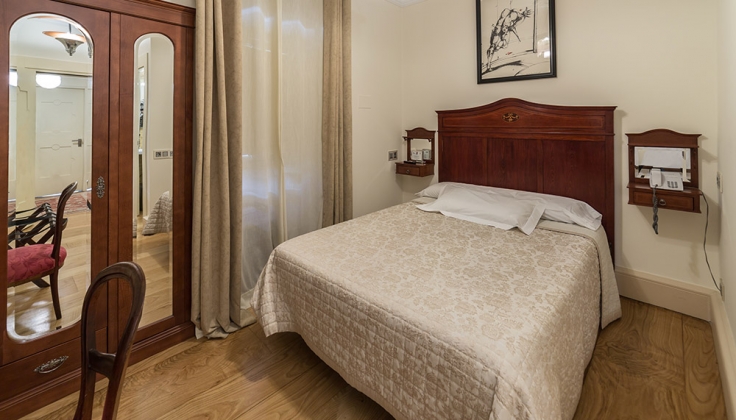 Pamplona Catedral Hotel
Located within the ancient walls of the city's old town, this hotel is an ideal home base for travelers hoping to make the most of the first urban hub along the Way of St. James. This four-star property makes exceptional use of its former convent building, with a restaurant housed in the former chapel and unique, contemporary, air-conditioned rooms. The hotel is conveniently close to the Portal de Francia (where the Camino enters the city) and the Plaza del Castillo. Please note: this accommodation is available on limited departures.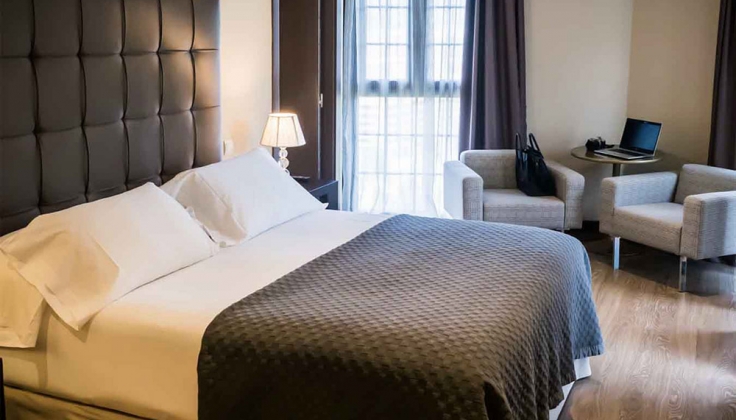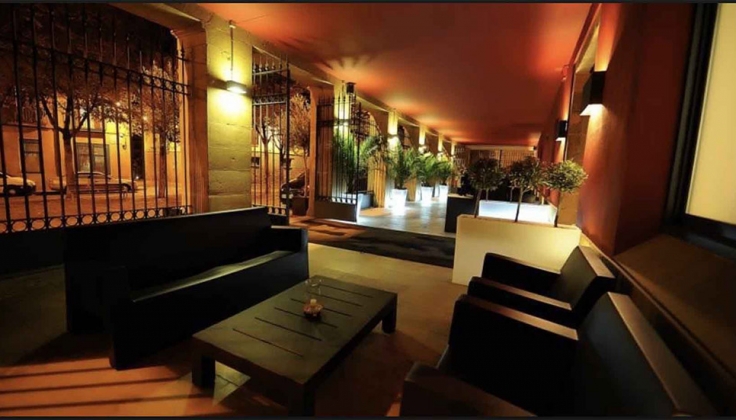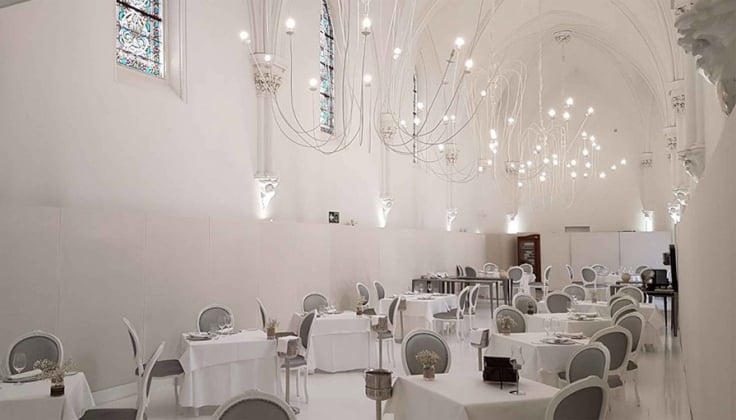 Hotel Viura
Stunning modern architecture in the midst of a traditional Basque village describes this special hotel located in the heart of small but beautiful Villabuena de Álava. The restaurant features first-class service, creative and inspiring cuisine, and a host of local wines. The rooftop terrace offers expansive views of the surrounding hillside while air-conditioned rooms and public spaces stylishly combine contemporary architecture with luxurious comfort. Please note: this accommodation is available on limited departures.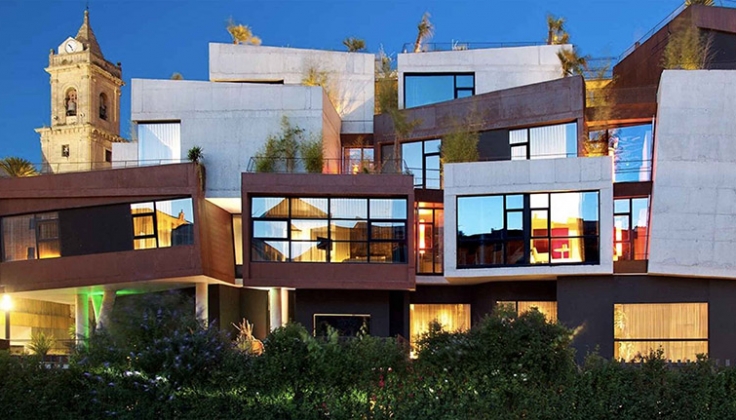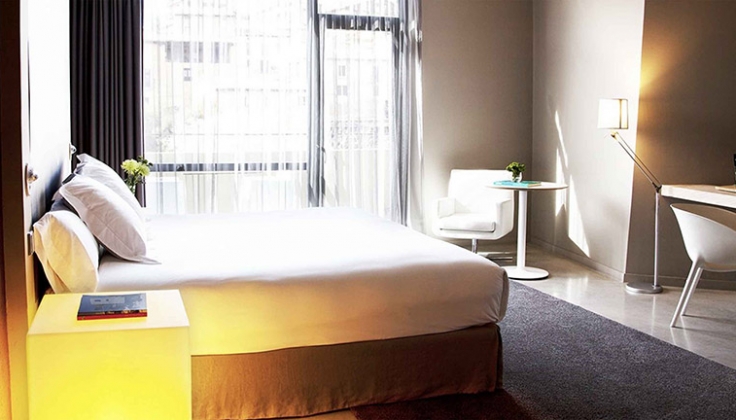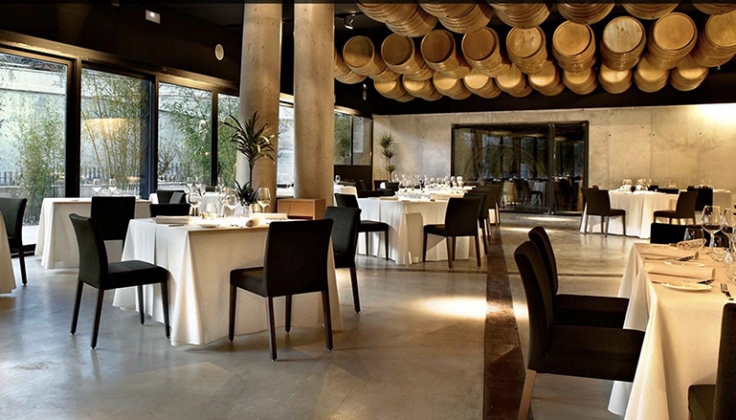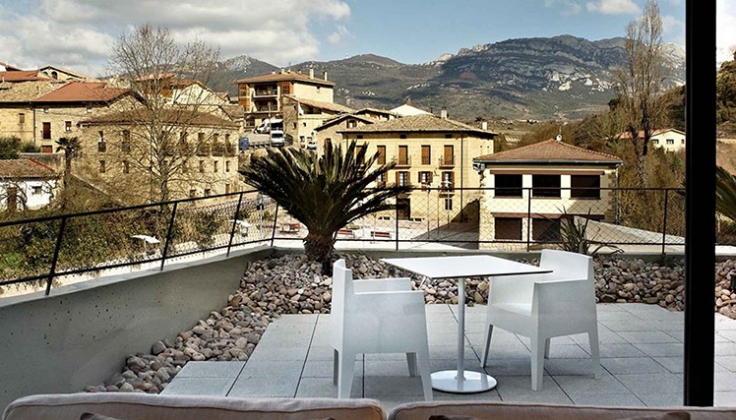 Linger Longer with a Tour Extension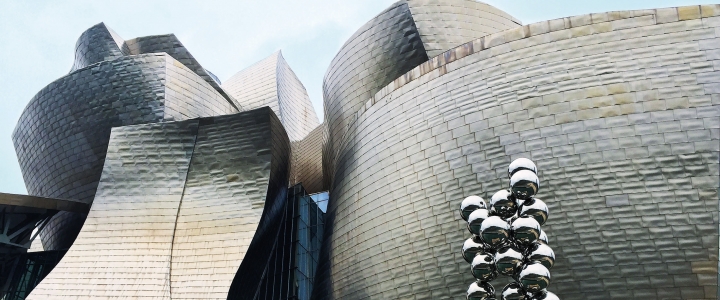 Pre-Tour
Flight + Tour Combo Only
2021 Pre-Tour Extension - Bilbao
Two nights at the Hotel Hesperia Bilbao †
Small-group airport and hotel transfers
Two breakfasts
†Please note that some hotel city taxes may need to be paid locally.
2 Nights From $398
per person, double occupancy

Single Supplement: From $298
Begin your adventure by departing from a convenient gateway city in the United States or Canada. Spend your first night aloft.
Upon arrival at Bilbao Airport, a representative holding a Country Walkers sign meets you as you exit the baggage claim area and provides a complimentary small-group transfer to the Hotel Hesperia Bilbao, approximately 20 minutes away. The remainder of your day is at your leisure (no meals included).
If you are going to be delayed meeting our transfer representative for more than 15 minutes due to delayed or lost luggage, please contact our local partners at the following (Spanish) mobile number +34 647 751 105 to advise of your delay, and they will contact our transfer service on your behalf. Our drivers are generally able to wait for up to 45 minutes from the time your flight lands, after which you would be responsible for your own transfer.
Please note: If you arrive early, and your hotel room is not available prior to the designated check-in time, you may store your luggage with the reception desk.
Country Walkers provides you with City Information including recommendations on what to see and do in Bilbao during your stay.
Accommodation: Hotel Hesperia Bilbao, Bilbao
Witness the transformation of this former industrial city with a distinguished maritime past, revitalized by the spectacular Museo Guggenheim at its center. Frank Gehry's shimmering building, with its iconic, undulating stainless steel walls, is a destination unto itself, but don't miss out on the city's many other charming streets, churches, museums, and restaurants.
Accommodation: Hotel Hesperia Bilbao, Bilbao
Included Meals: Breakfast
After breakfast, stroll the narrow streets of Casco Viejo, the city's old quarter. Walk around this bustling area while admiring the almost-thousand-year-old architecture. Then, discover the gothic treasures of the Museo de Bellas Artes on the Avenida de Abandoibarra. Witness masterpieces by El Greco, Sorolla, Gauguin, and numerous others.
Tonight, savor a dinner of fine Basque cuisine or casual pintxos (tapas).
Accommodation: Hotel Hesperia Bilbao, Bilbao
Included Meals: Breakfast
| What's Included | Flight + Tour Combo | Tour Only |
| --- | --- | --- |
| Exceptional boutique accommodations | | |
| All on-tour meals except 2 dinners | | |
| Local (expert!) guides with you throughout tour | | |
| Local wine and/or beer with dinner | | |
| Entrance fees and special events as noted in the itinerary | | |
| Travel assistance available 24/7 provided by Allianz | | |
| Roundtrip airfare | | |
| One extra night in Bilbao and one extra night in Santiago de Compostela | | |
| Airport car service for arrival & departure | | |
| Pre- and post-tour breakfasts | | |
| Business-class upgrades available | | |

Expert Local Guides
Experience your destination like an insider with people who call it home.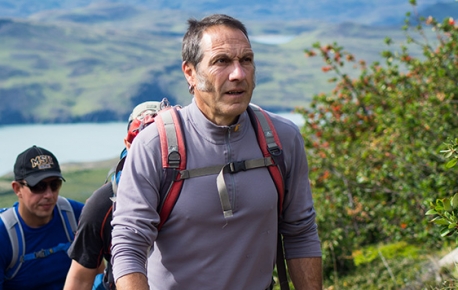 Xabier Etxarri
Xabier Etxarri, or Xabi as he's known (pronounced 'shabby'), hails from Navarra, in the Basque Country and is a true Renaissance man. Originally a science teacher and physicist with a specialization in astrophysics, he decided to leave it all behind and travel to southern Chile where he unlocked his passion for poetry, writing over 14 volumes since! He soon became a fully-licensed trekking guide with a particular interest in nature and the natural sciences. His passion for the mountains of his native Pyrenees remains undiminished and he now splits his time between Patagonia and Spain. What Xabi brings to this journey is an intimate knowledge of the local wines and the flora of northern Spain.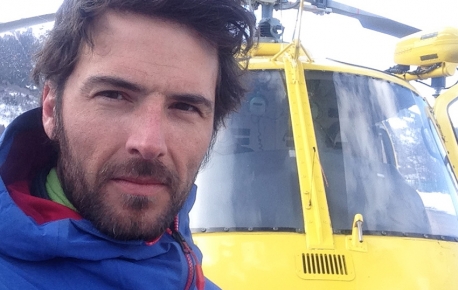 Jaime Lahoz
Born in Madrid, Jaime Lahoz went from working in the cabin crew for Iberia Airlines to beginning a new life as a ski instructor and mountain guide in the Pyrenees and Picos de Europa Mountains of his native Spain. In 2004, his passion for photography turned into his profession, working his way from freelancer to staff photographer to editor of Snowplanet. Searching for subjects to shoot, he has traveled extensively throughout Canada and the United States, Argentina, Japan, Turkey, Switzerland, Austria, Sweden, France and, of course, Spain! Jaime was awarded Best Snow Photographer of the Year in 2014 and soon began working as a filmmaker. Besides photography and outdoor adventure, Jaime enjoys playing the guitar.
Be the First to Get News & Special Offers
Click and hold to Zoom