Walking Europe's oldest pilgrimage route is a revelation. Our curated "best of" version? Even more miraculous.
Scallop shells mark your path and Galician bagpipers squeal out a serenade as you pass under the arches into Santiago de Compostela's cathedral square. Since the ninth century, seekers have dreamed of reaching this final stage of Europe's greatest pilgrimage. Pause a moment to reflect on your unique journey, and the amazing people you've met along the way. In eight days on this Self-Guided Walking tour of the Camino de Santiago, you've traveled halfway across Spain, walking the Camino's prettiest segments, and traveling the rest via taxi. From Roncesvalles near the French Pyrenees, you've crossed almond orchards to hilltop hamlets, wandered La Rioja's vineyards, toured the great monuments of Burgos and Astorga, and climbed chestnut-shaded Roman roads into Galicia's green mountains. Now the ultimate goal, the Cathedral of Santiago de Compostela, is just one staircase away. ¡Buen camino!
Highlights
Journey through diverse landscapes, from the rugged Pyrenees to the wine country of La Rioja to the medieval cobblestone streets of Santiago de Compostela.
Enjoy scenic drives between walking regions in the company of friendly, knowledgeable drivers who know the countryside intimately.
Tour the spectacular Episcopal Palace in Astorga, an excellent example of Modernism style, and one of only three Gaudí buildings outside of Catalonia.
Attend the moving "Pilgrim's Mass" at the Cathedral of Santiago de Compostela, honoring the pilgrims who complete the Camino.
On all Self-Guided Adventures you can count on...
A local representative available 24/7
Detailed maps & route notes featuring turn-by-turn directions and places of interest
Delicious meals—many are included
Scheduled taxi transfers to bring you to and from each day's walks (excluding self-drive adventures)
Gracious accommodations that are a clean, comfortable home away from home
Experts to handle all the details, including moving your luggage between hotels while you're out exploring
Access to a Self-Guided Flight Concierge—ask our knowledgeable team to find flights that sync with your planned trip
Hotel Roncesvalles
This historic hotel in a beautifully renovated 18th-century former ecclesiastical residence was one of the original hostels, or hospitales, built along the Camino de Santiago to shelter pilgrims. Still owned by the church, the Camino actually traverses the structure and its surrounding grounds and extensive outbuildings. The careful renovation preserved the wood floors, beams, and exposed stone, artfully combining these original materials with modern chrome fixtures, tile, and minimalist décor and fabrics. Comfortable rooms are naturally cooled without air conditioning. The restaurant is the Navarre region's first Slow Food establishment. Roncesvalles is a tiny town at 3,000 feet, just below the Ibañeta Pass of the Pyrenean border between France and Spain.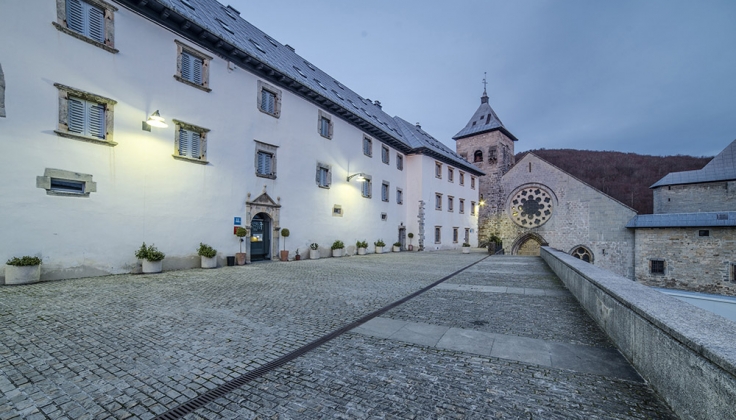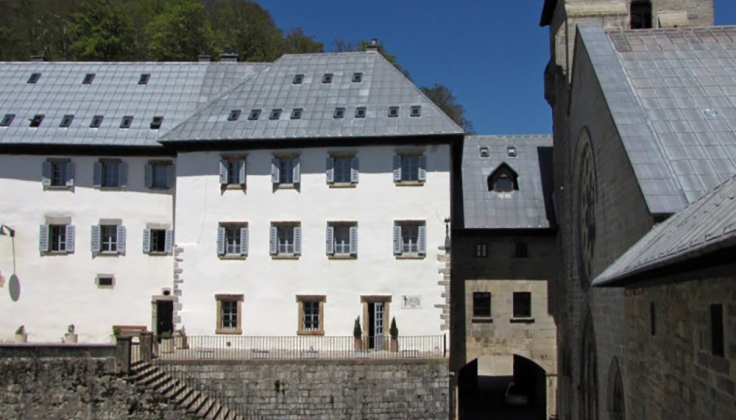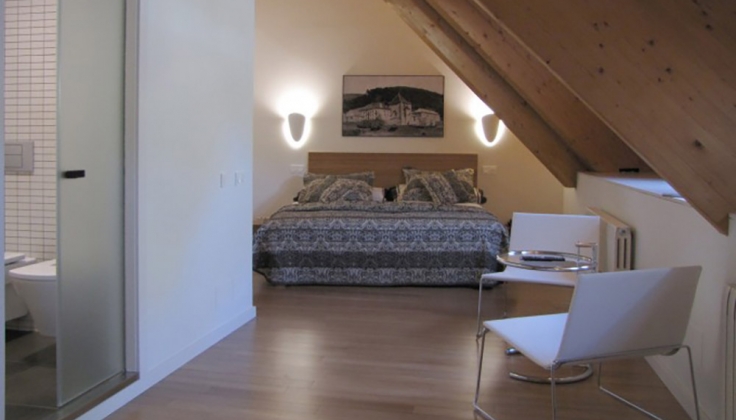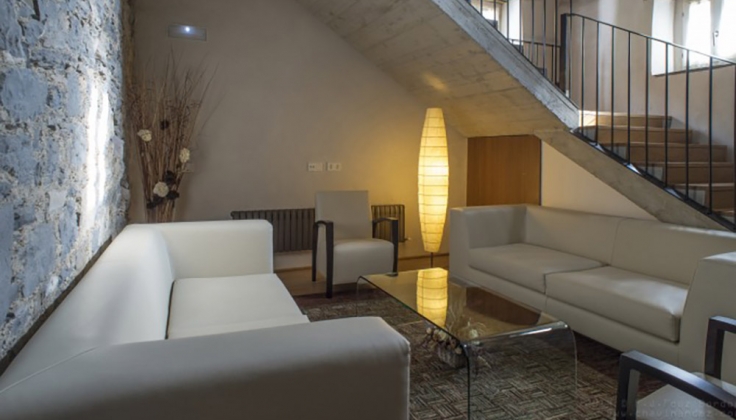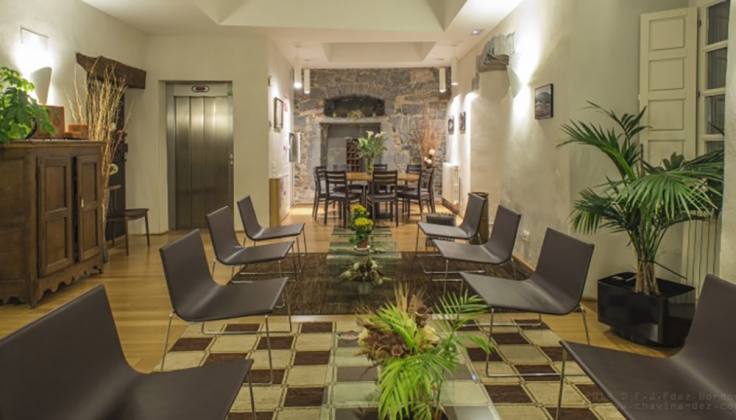 Pamplona Catedral Hotel
Located within the ancient walls of the city's old town, this hotel is an ideal home base for travelers hoping to make the most of the first urban hub along the Way of St. James. This four-star property makes exceptional use of its former convent building, with a restaurant housed in the former chapel and unique, contemporary, air-conditioned rooms. The hotel is conveniently close to the Portal de Francia (where the Camino enters the city) and the Plaza del Castillo. Please note: this accommodation is available on limited departures.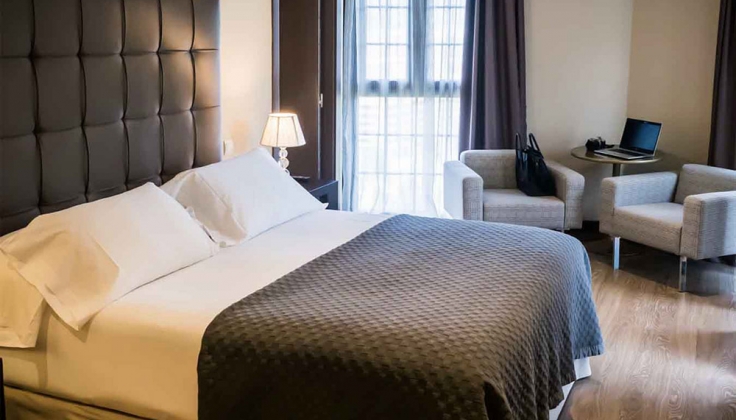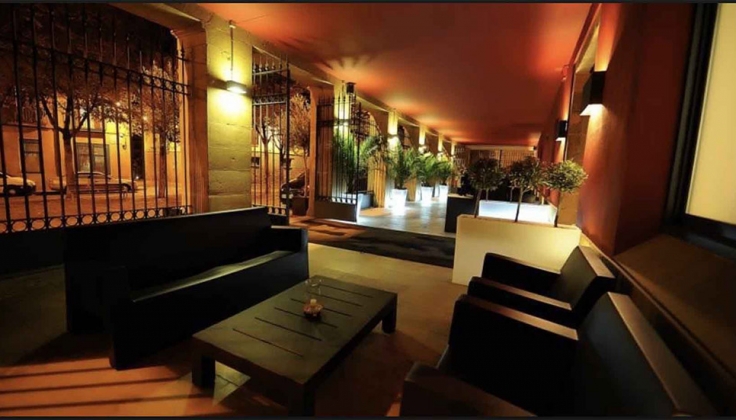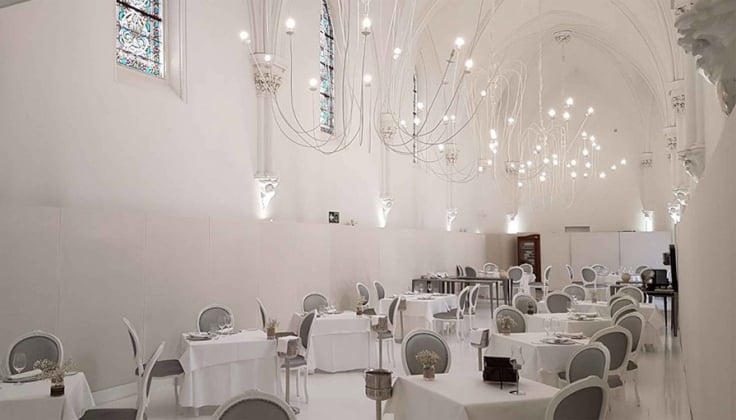 Senorio de Brinas
In the heart of the Rioja wine-making region, this family-owned hotel in a 15th-century palacio, (palace) offers simple, individually decorated guest rooms with air conditioning, terra cotta floors, and unique furnishings that create the feel of an authentic country home. In season, you may enjoy a glass of wine on the quaint outdoor patio. Please note: this accommodation is available on limited departures.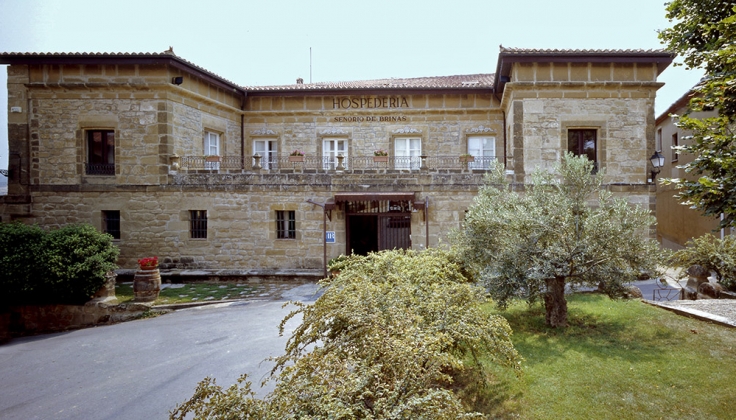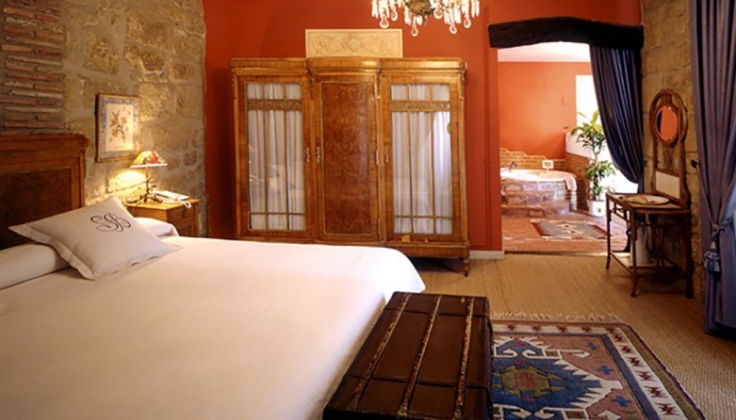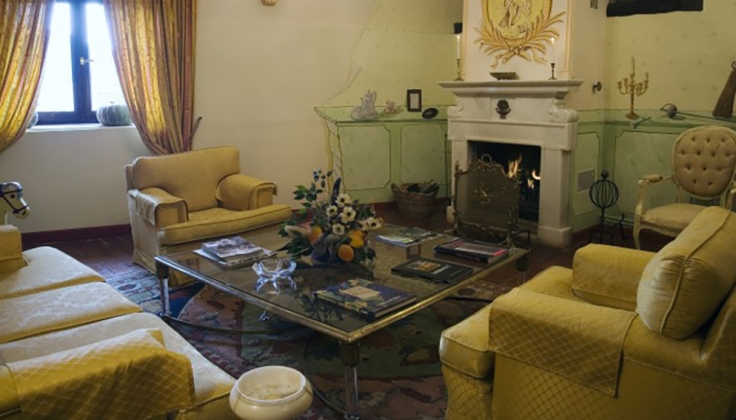 AC Hotel Burgos
AC Hotel Burgos is ideally located to visit this historic city with nearby attractions including the sumptuous UNESCO-protected Gothic Cathedral, the Museum of Human Evolution, and a myriad of top-notch tapas bars. Located in the historical pedestrian zone, this hotel features sleek exterior air-conditioned guest rooms, and trendy dining options. Please note: this accommodation is available on limited departures.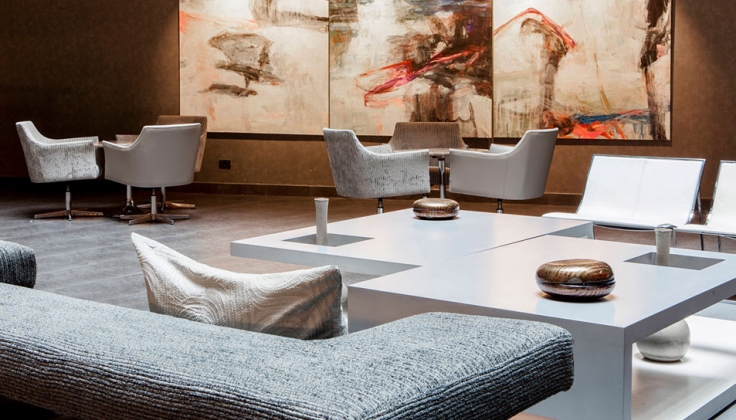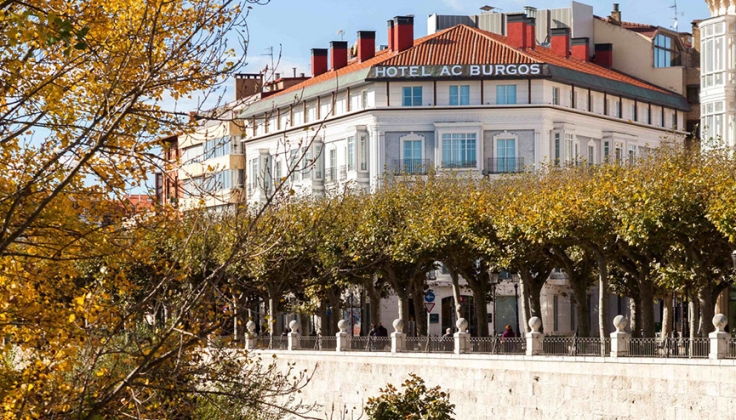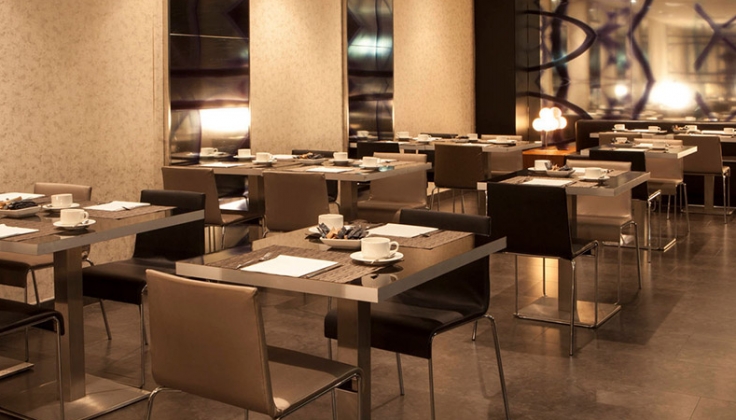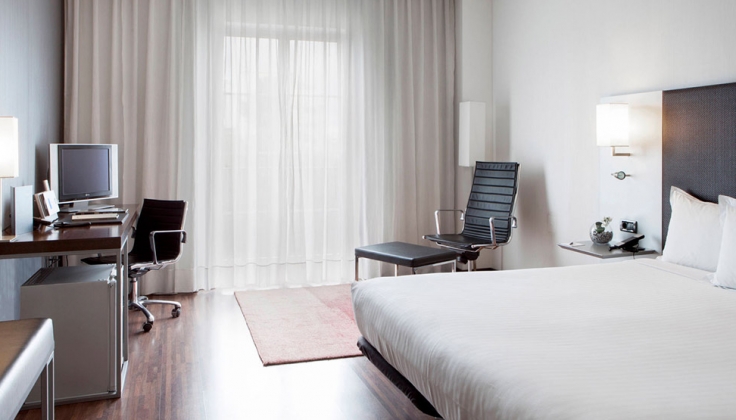 Estrella del Bajo Carrión
In a small pueblo (village) between the cities of Burgos and León, a three-sister team provides a warm welcome to guests at this hotel, which their father founded over 30 years ago. With a true country-house feel, guest rooms (all un-air-conditioned, and with balconies) and the common areas are modern and elegant, artfully white with fresh flowers and unique architectural touches. The on-site fine-dining restaurant makes the hotel a popular weekend destination for foreign and local visitors. Using all local and seasonal ingredients, traditional dishes have light and creative touches, such as grilled octopus with rosemary potatoes and red pepper aioli. Breakfast is a delight of homemade juices, breads and pastries, and jams of local fruits and berries. In addition to the dining room, the hotel features a library, billiard and wine room, and a willow-shaded terrace for breakfast or drinks al fresco. Please note: this accommodation is available on limited departures.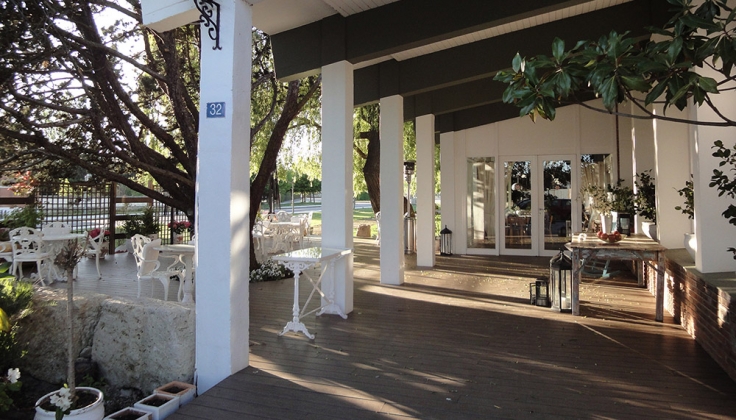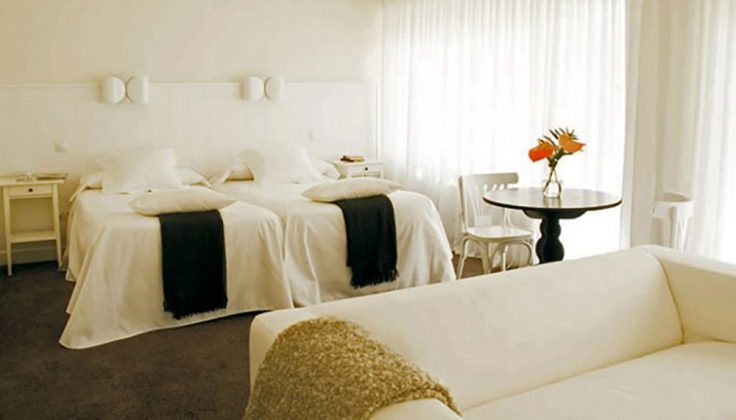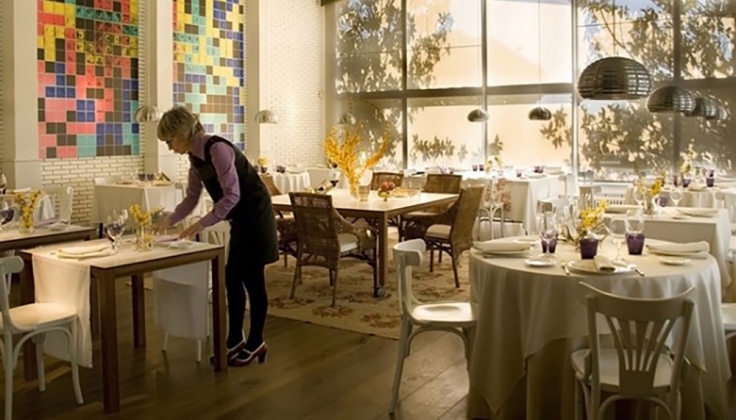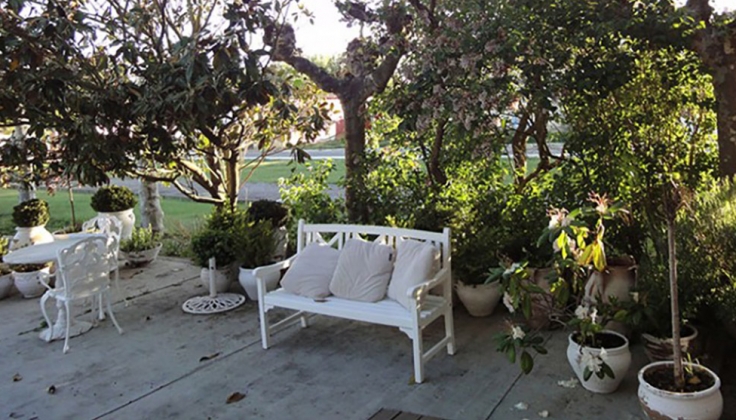 Hotel Monumento Pazo de Orban
In Galician, pazo means a stately house—an appropriate name for this restored old Baroque palace that's been caringly converted into a lovely hotel. Air-conditioned guest rooms feature a blend of traditional and modern décor with wooden floors, while common areas are adorned with antiques and oddities, adding to the Old World feel of this charming, small hotel. Ideally located, Hotel Pazo de Orban is just a two-minute walk from the triangle-shaped Plaza del Campo and Lugo's main tapas streets. The Cathedral is just 650 feet away and not far from Plaza Mayor—home to one of Galicia's most striking Baroque buildings, the Concello de Lugo, or Town Hall. Please note: this accommodation is available on limited departures.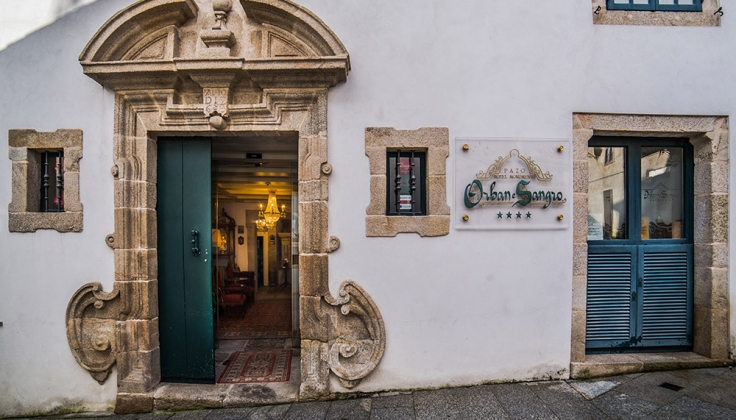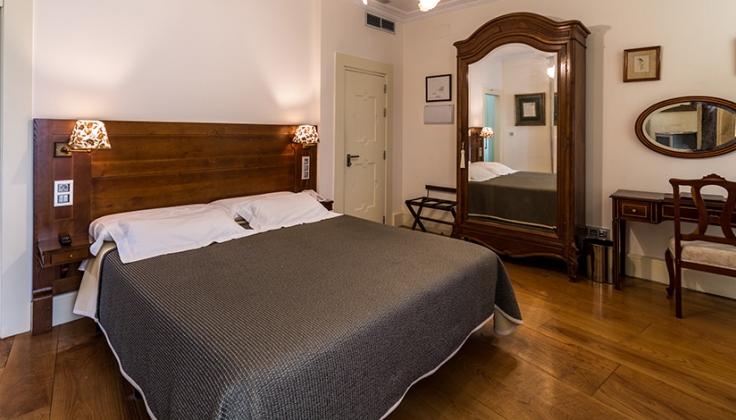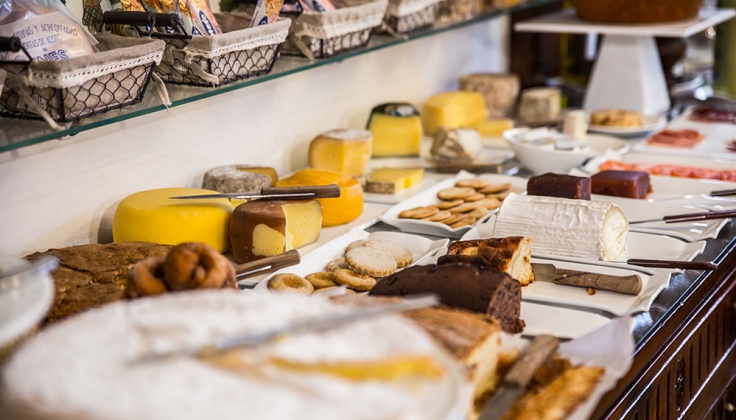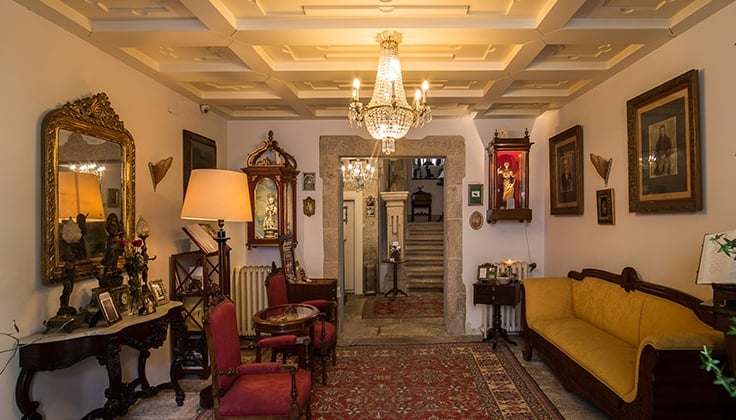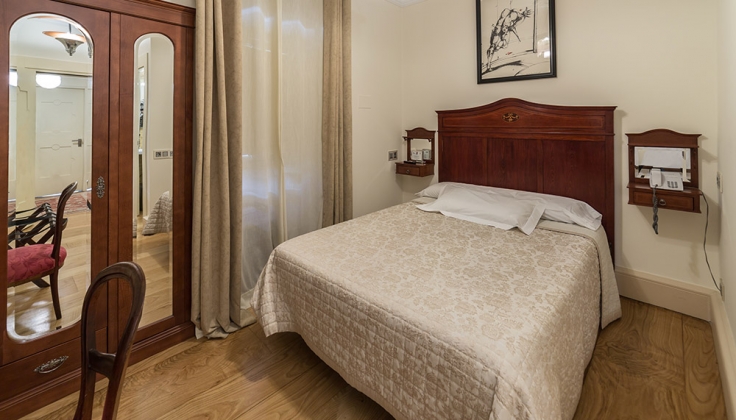 Altaïr Hotel
This family-owned-and-operated boutique hotel located in a quiet corner of Santiago de Compostela's historic center has been renovated to seamlessly blend minimalist décor and soothing colors with the building's stone walls and exposed beams. Comfortable, air-conditioned guest rooms include WiFi. A personal greeting from the owners and a welcome drink in the adjoining garden of a sister property provide an insider feel to the historic pilgrimage destination city of Santiago. The capital of the autonomous region of Galicia, the entire old town has been designated a UNESCO World Heritage site for its wealth of historic buildings. Santiago's narrow granite-cobbled streets invite exploration while providing plenty of stopping points at myriad cafés, tapas bars, and restaurants. Please note: this accommodation is available on limited departures.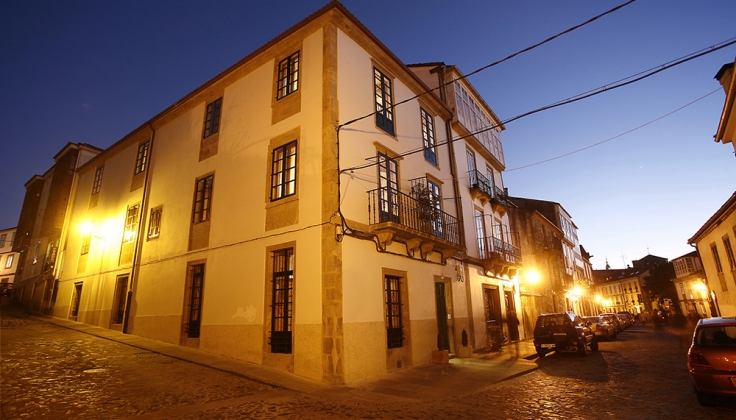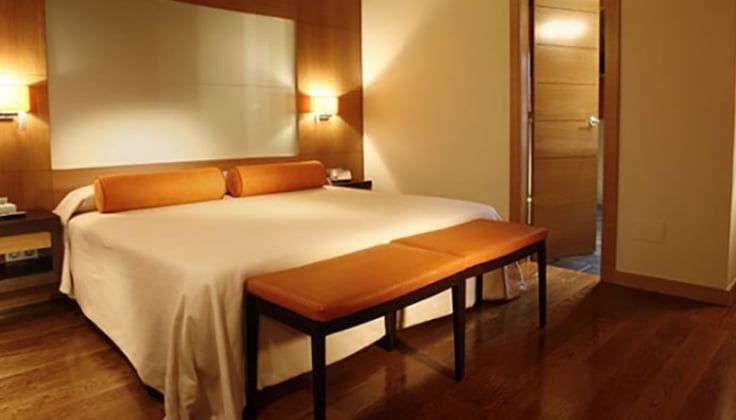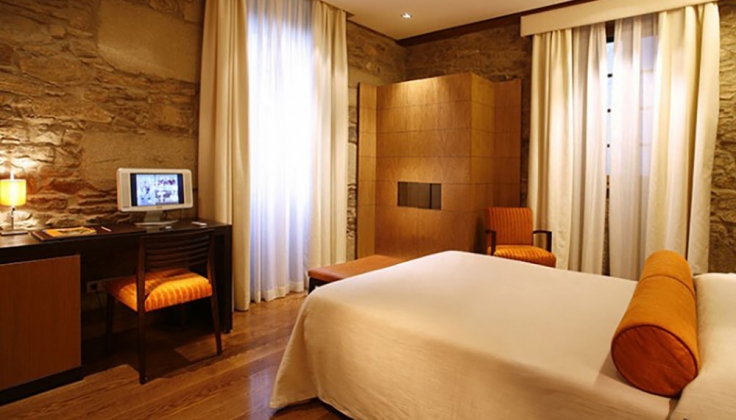 | What's Included | Tour Only |
| --- | --- |
| Boutique accommodations | |
| 15 meals: 8 breakfasts, 3 lunches, and 4 dinners | |
| Detailed water- and tear-resistant Route Notes and maps | |
| Orientation meeting with a Country Walkers representative | |
| Local representative available 24/7 | |
| Scheduled taxi and luggage transportation (Please note: If unable to walk, it is possible to travel with your luggage from one accommodation to the next; there may be an additional charge.) | |
| Travel assistance available 24/7 provided by Allianz Global Assistance | |
| Access to Self-Guided Flight Concierge—Ask our knowledgeable team to find flights that sync perfectly with your planned trip. | |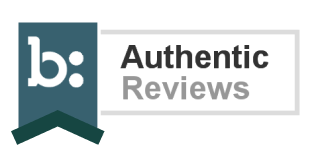 Guest Reviews This tour doesn't have any reviews because it is a new tour. Be the first to review it!
Be the First to Get News & Special Offers
Click and hold to Zoom