From flamenco flamboyance to tranquil mountain trails, exploring Andalusia and Seville on this walking tour means embracing the moment.
Rooting for acorns under the cork oaks outside Linares, the region's famous black pigs look downright blissful. Watching them from the trailside on your walking tour of Seville and Andalusia, you feel just as contented. Walking through the Sierra de Aracena's pastoral mountainscapes has slowed you down to a simpler pace, and taught you a thing or two about Andalusian culture. Life here in Spain's spiritual heartland is all about embracing the moment—whether it's the flamboyant dancing, clapping, singing, and strumming of a Sevilla flamenco trio or the languid lifestyle of Aracena's stone villages. As you walk into Linares, locals still chat by the communal wash trough and linger over wine and tapas by the town's tiny ex-bullring. Time to join them for a glass of fino, and a plate of that famous Iberian ham.
Highlights
Stroll through the cork-oak forests of Aracena and Cortelazor, in rural regions completely overlooked by the tourist crowds of Andalusia's major cities.
Visit a family-run finca that specializes in rearing native Ibérico pigs, and chat with the owner to learn how Spain's renowned jamón ibérico is made.
Make time for flamenco and tapas in the one-of-a-kind city of Seville, whose Moorish influences and cobblestone streets delight.
Stay at a traditional finca farmhouse that has been beautifully renovated, and whose owner welcomes you with authentic family-style meals served in the kitchen.
On all Self-Guided Adventures you can count on...
A local representative available 24/7
Detailed maps & route notes featuring turn-by-turn directions and places of interest
Delicious meals—many are included
Scheduled taxi transfers to bring you to and from each day's walks (excluding self-drive adventures)
Gracious accommodations that are a clean, comfortable home away from home
Experts to handle all the details, including moving your luggage between hotels while you're out exploring
Access to a Self-Guided Flight Concierge—ask our knowledgeable team to find flights that sync with your planned trip
Hotel Amadeus
Hotel Amadeus is located in a historic 16th-century townhouse in the oldest part of Krakow, on a quiet stretch of Mikolajska Street. Though it is just a few steps from the Market Square, the hotel is tucked away from urban bustle, offering a serene and elegant ambiance. The stylish Baroque interiors are reminiscent of the era in which the hotels namesake, Wolfgang Amadeus Mozart, took Europe by storm. Popular with celebrities from cultural, artistic, and political circles, the hotel features a sumptuous restaurant, a cozy café, and 22 richly furnished rooms with such modern amenities as satellite TV, free WiFi access, and air conditioning.
Hotel Convento Aracena & Spa
A four-star hotel, located just below the Aracena castle, occupies a carefully restored 17th-century convent, retaining historic elements combined with modern amenities. Air-conditioned guest rooms are contemporary with exposed wood and stone, crisp fabrics, and neutral tones. An on-site spa offers whirlpool and swimming pools and a selection of treatments, while an outdoor saltwater pool is surrounded by terraced grounds and chaise lounges. The on-site restaurant features traditional and updated versions of the region's distinct cuisine and fresh products.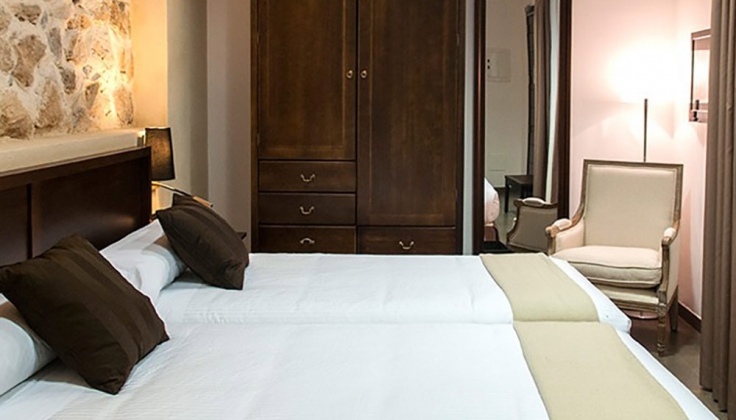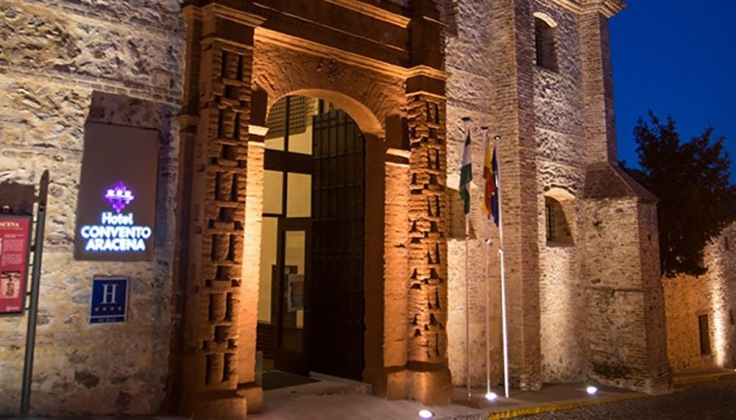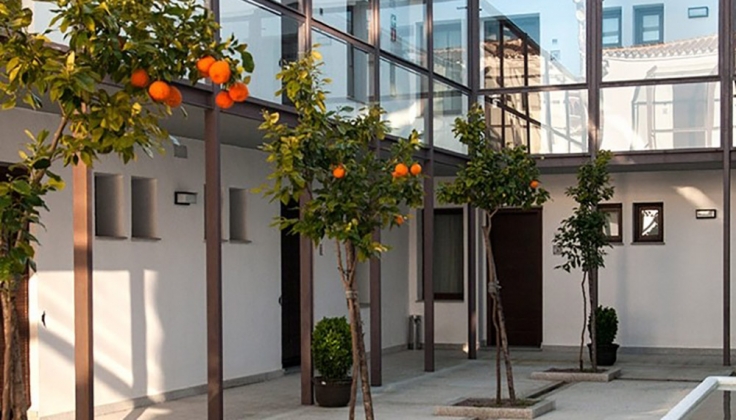 La Flamenca Inn
Occupying a large traditional home in the small village of Cortelazor, this charming guesthouse has been beautifully renovated with late 19th-century reclaimed and restored furnishings and décor, much from England, from late-Victorian stained glass to ceramic stoves. Spacious guest rooms boast ceiling fans rather than air conditioning, and are individually decorated, each in a unique style accommodating the building's original architecture, featuring late-Victorian, William Morris, or Art Deco pieces, natural wood and colorful tile, and comfortable and eclectic furniture. Your host, Lola, makes this private residence feel like a home away from home as soon as you arrive—with her warm welcome and the family-style breakfasts served in the large kitchen. An honesty bar is available in one of the two cozy common areas, or you may choose to relax at one of the local bars on the village square, just a few steps away.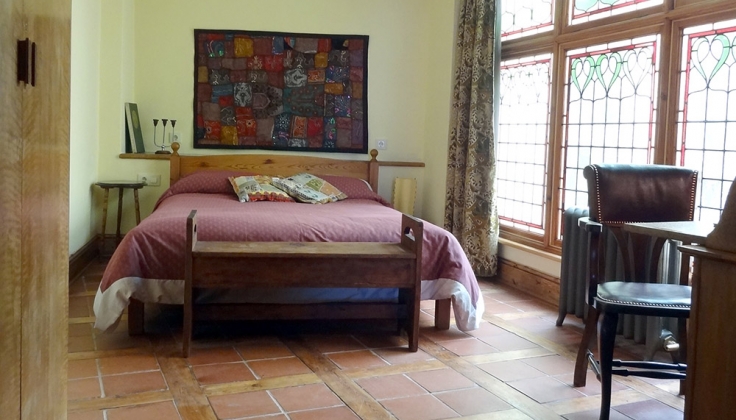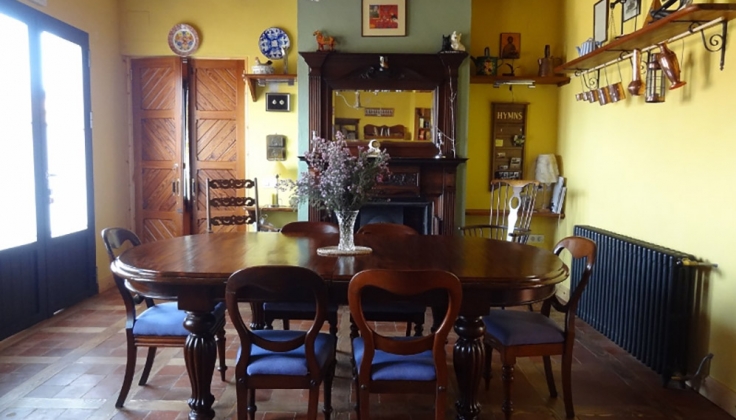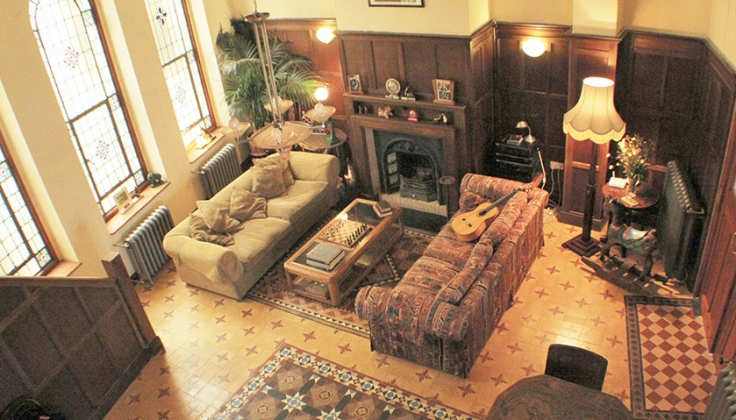 Finca la Fronda
In the heart of the Sierra de Aracena and Picos de Aroche Natural Park, this luxury rural hotel—environmentally constructed within the existing landscape with aged tiles and brick—has just seven guestrooms surrounding a typical Andalusian patio with orange trees and a goldfish pool. In addition to private terraces, spacious guestrooms have air conditioning, king beds, terracotta tile floors, classic furnishings with muted pastel colors, seating areas, and desks. The posada, the traditional farm building, also includes two fireside sitting rooms, two covered terraces, and an outdoor swimming pool. In keeping with the rural character of the inn, guestrooms are not equipped with televisions or telephones. Please note that this family-owned hotel has a friendly dog on the property.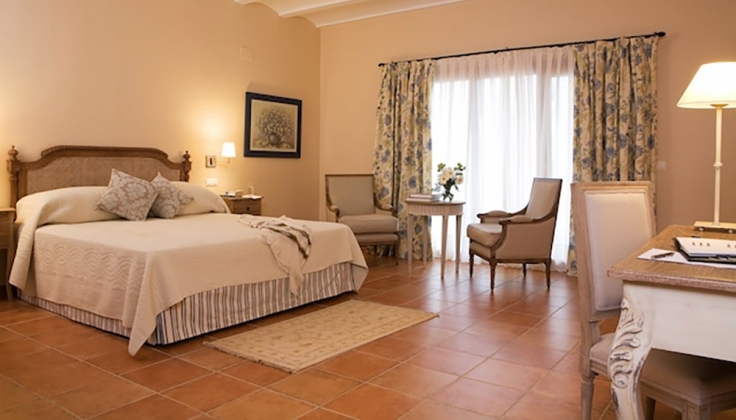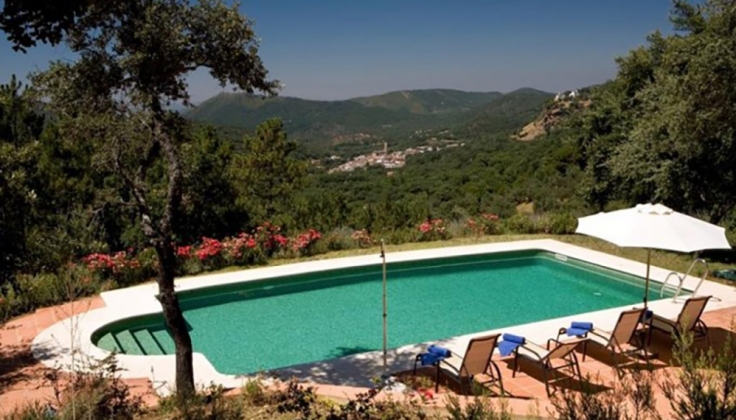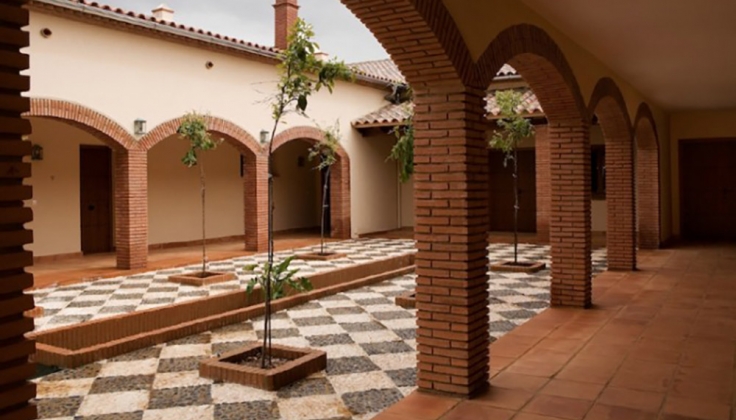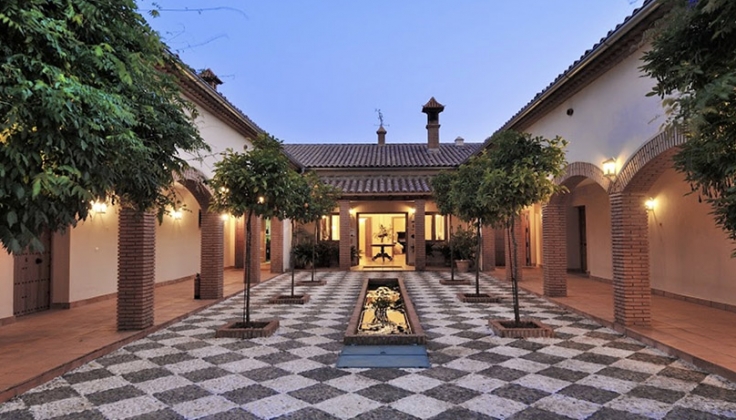 | What's Included | Tour Only |
| --- | --- |
| Boutique accommodations | |
| 14 meals: 7 breakfasts, 4 lunches, and 3 dinners | |
| Detailed water- and tear-resistant Route Notes, maps, and use of a handheld GPS unit | |
| Orientation meeting with a Country Walkers representative | |
| Local representative available 24/7 | |
| Scheduled taxi and luggage transportation (Please note: If unable to walk, it is possible to travel with your luggage from one accommodation to the next; there may be an additional charge.) | |
| Entrance fees and special events as noted in the itinerary: Tasting and visit at authentic producer of Ibérico ham and guided exploration of Aracena | |
| Travel assistance available 24/7 provided by Allianz Global Assistance | |
| Access to Self-Guided Flight Concierge—Ask our knowledgeable team to find flights that sync perfectly with your planned trip. | |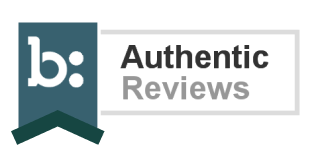 Guest Reviews This tour doesn't have any reviews because it is a new tour. Be the first to review it!
Be the First to Get News & Special Offers
Click and hold to Zoom