With splendid coastal trails and foot-tapping rhythms, Cape Breton keeps your feet busy day and night.
The band launches into a jaunty Acadian tune, and locals take to the floor for a traditional dance. Sipping a dram of house-made single malt after today's walk in Canada's Celtic heartland is pretty sweet. Even sweeter, this distillery-inn is your home for the night, so dinner and a cozy bed are close at hand. As the musicians hit their stride, your mind wanders to the pleasures that lie ahead on your self-paced Nova Scotia hiking tour through the Cape Breton Highlands. Galleries and craft shops, stunning coves and headlands, wildlife and walking trails. All worthy of anticipation—but don't get too far ahead of yourself. The night is young, the music's just begun, and your bowl of seafood chowder is on its way.
Highlights
Enjoy spectacular coastal views from the Skyline Trail, gazing down from headlands 1,000 feet above the Gulf of St. Lawrence.
Indulge in a stay at the Keltic Lodge, an elegant seaside resort, and take advantage of its private beach, luxurious spa, and 18-hole golf course.
Enjoy nightly live music performances by local Cape Breton musicians during your stay at the Glenora Inn & Distillery.
Delight in the freedom of having your own transportation as you explore the Cabot Trail by car and on foot.
On all Self-Guided Adventures you can count on...
A local representative available 24/7
Detailed maps & route notes featuring turn-by-turn directions and places of interest
Delicious meals—many are included
Scheduled taxi transfers to bring you to and from each day's walks (excluding self-drive adventures)
Gracious accommodations that are a clean, comfortable home away from home
Experts to handle all the details, including moving your luggage between hotels while you're out exploring
Access to a Self-Guided Flight Concierge—ask our knowledgeable team to find flights that sync with your planned trip
The Dunlop Inn
A gracious, small inn, this is Baddeck's only waterfront accommodation with a waterside deck and perfect views of Baddeck lighthouse. Spacious, air-conditioned guest rooms have elegant English-country and coastal décor, with muted colors and fabric accents. The harbor-view sunroom overlooks Bras d'Or Lake, and a spacious living room with television and self-serve kitchen are also available. The shops, restaurants, and sites of historical Baddeck are within walking distance as well as outdoor activities such as sailing, kayaking, and the Bell Bay 18-hole golf course. Please note: this accommodation is available on limited departures.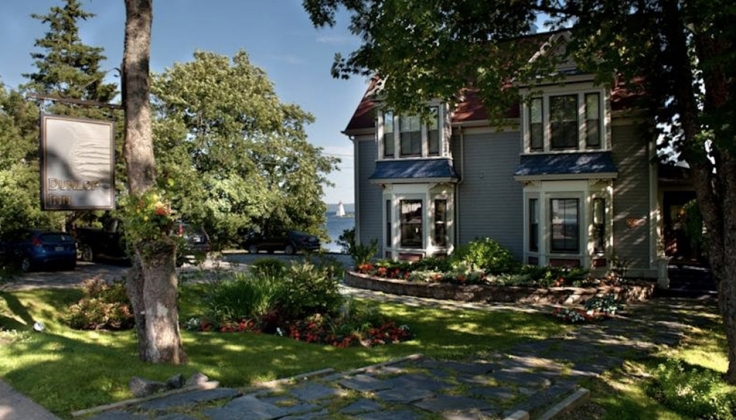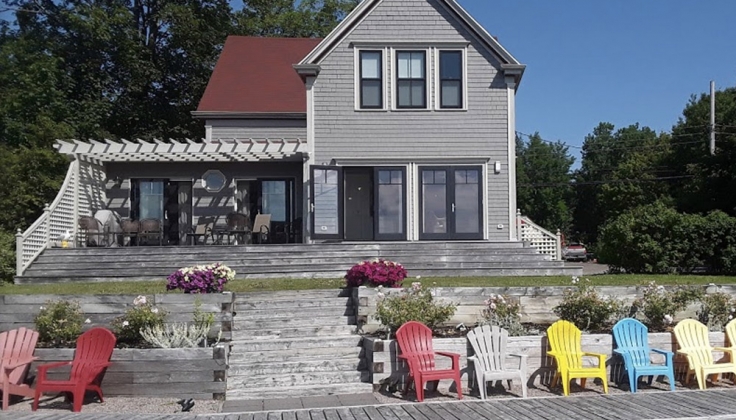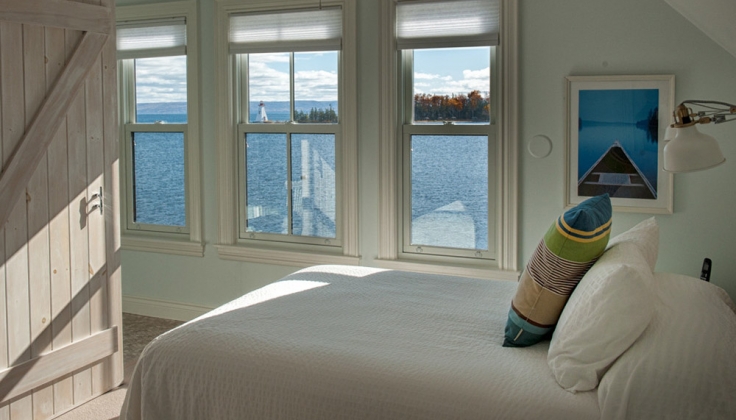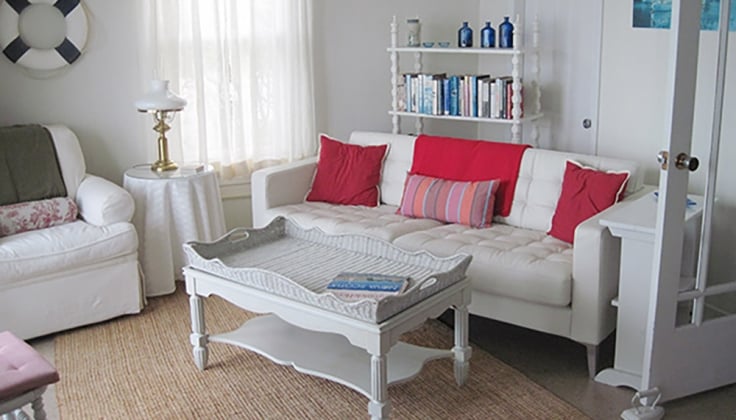 The Glenora Inn and Distillery
The Glenora Inn and Distillery is a charming country inn—with a single-malt whiskey distillery on site—in Glenville, a small fishing and farming community. Spacious, air-conditioned guest rooms with classic décor and warm colors overlook a lovingly tended courtyard garden and back patios. Walking trails lead from the inn to nearby MacLellan Brook and grounds. Conceived and developed by local businessmen using equipment and know-how from Scotland, the distillery has been in operation since 1989. The restaurant serves locally sourced and inspired fare, and the cozy pub offers a wide selection of single malts in addition to their own.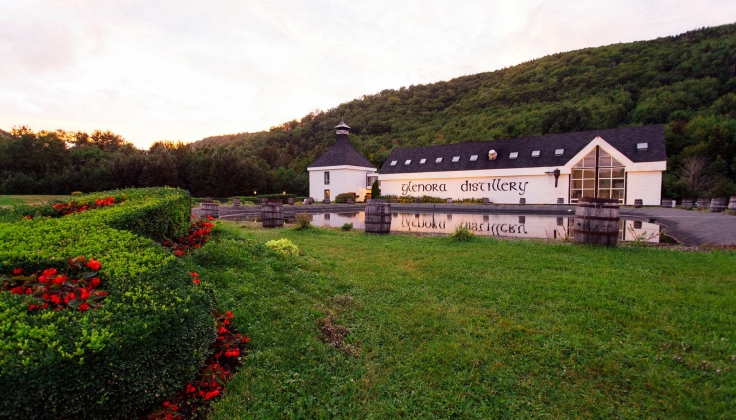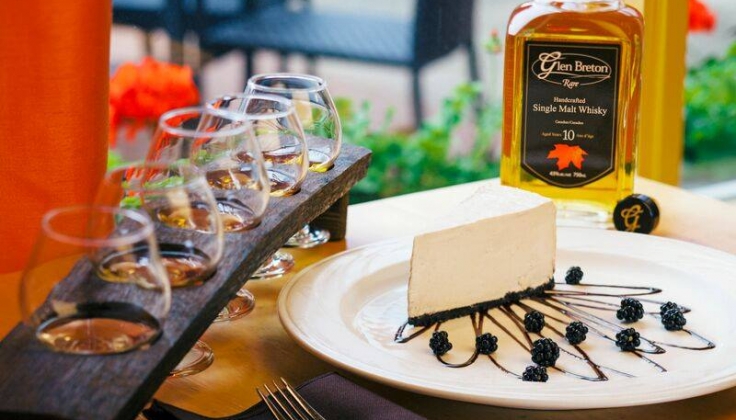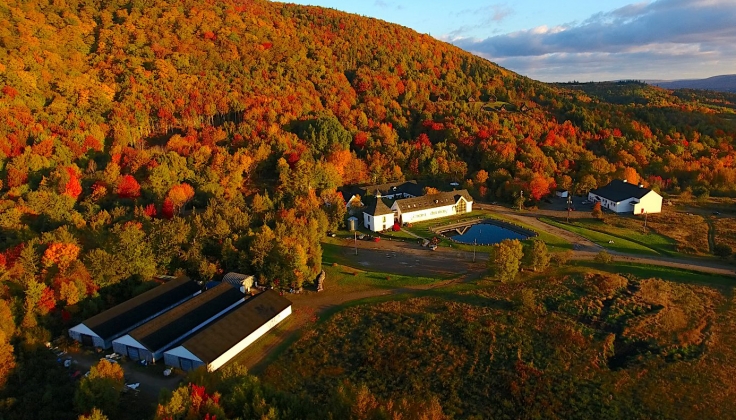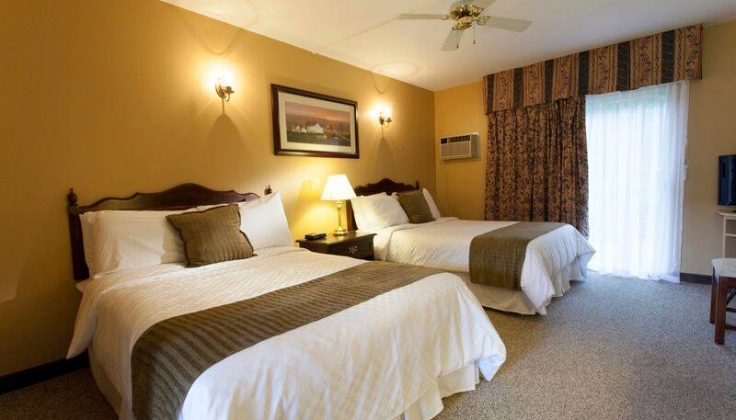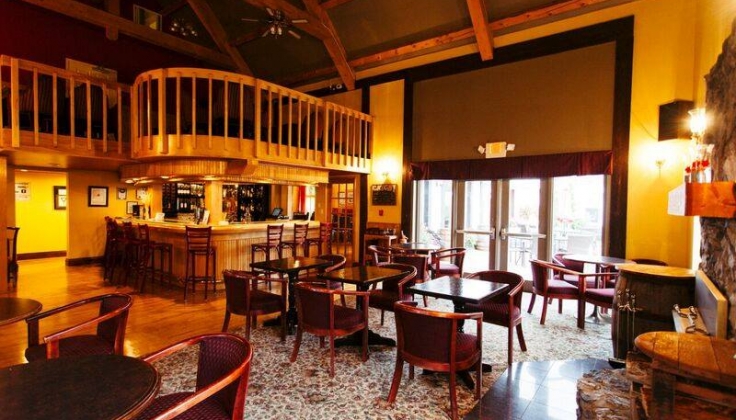 Maison Fiset House
Located on the Cabot Trail with panoramic views of Chéticamp harbor, the town, and surrounding Cape Breton Highlands, this boutique hotel offers eight guestrooms. A meticulously renovated historic home dating from 1895, air-conditioned, individually decorated guestrooms are plush with muted tones. Surrounded by outdoor seating on terraces and several balconies, just a short walk leads to Chéticamp's craft shops and restaurants specializing in lobster, maritime salmon, local crab, and Acadian-style baked cod. Please note: this accommodation is available on limited departures.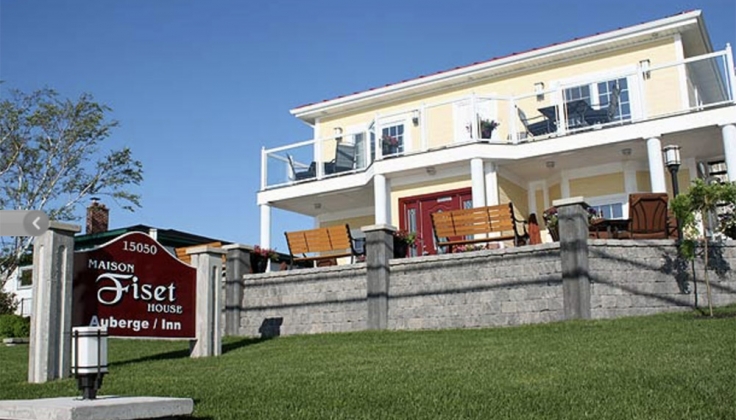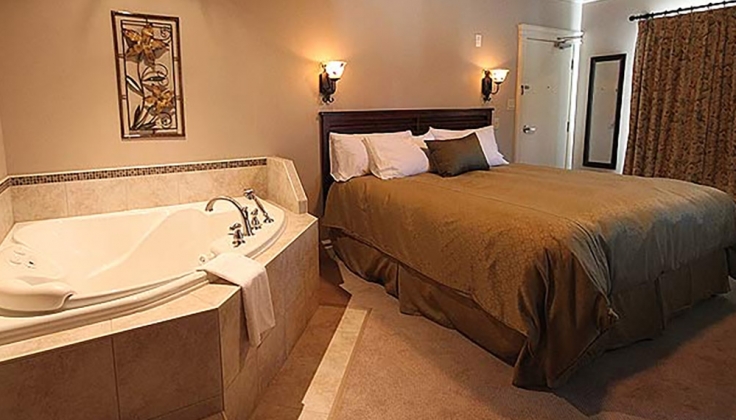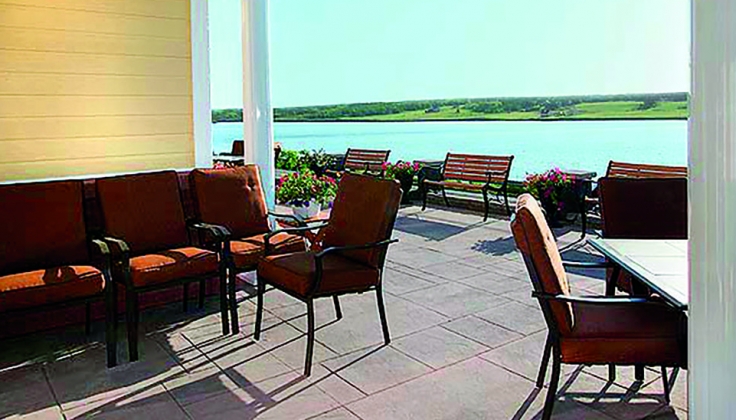 Keltic Lodge
An elegant resort and spa, in operation since 1940, this property is perched on a headland overlooking the Atlantic Ocean and boasts extensive grounds, recreational facilities, and amenities. Main lodge guest rooms have been updated with contemporary furnishings and colors, hardwood floors, and luxurious linens. Some rooms include air conditioning. Set amid the manicured grounds are a heated pool, beaches, a tennis court, a full-service spa (advance reservation required for treatment), and an 18-hole links golf course. Dine on site choosing from fine dining, casual restaurants, and an inviting lobby bar, all offering locally inspired and sourced cuisine, with an emphasis on seafood. In the nearby town of Ingonish, numerous activities are available, such as hiking trails, wildlife and bird viewing, artisanal craft shopping, and freshwater fishing.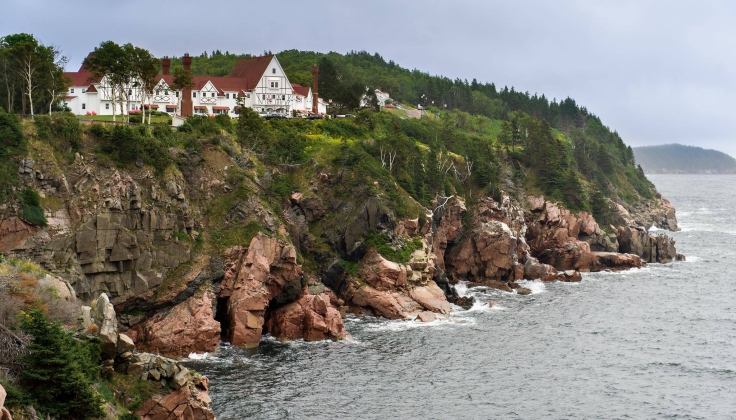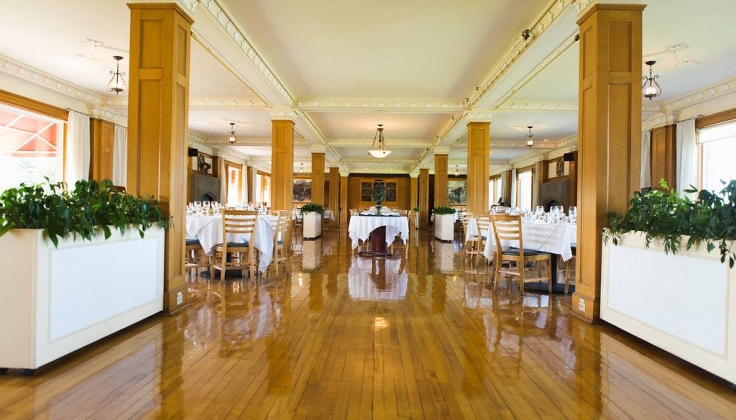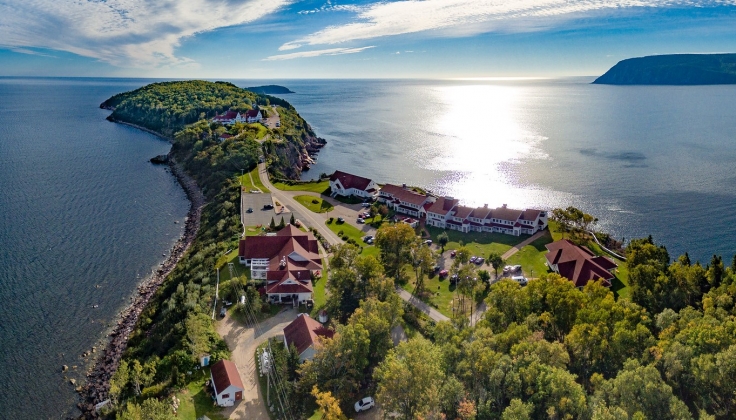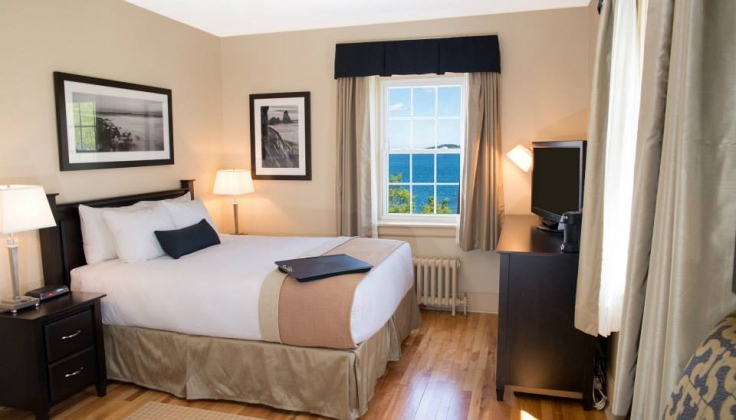 | What's Included | Tour Only |
| --- | --- |
| Boutique accommodations | |
| 7 meals: 6 breakfasts and 1 dinner | |
| Detailed water- and tear-resistant Route Notes and maps | |
| Orientation meeting with a Country Walkers representative | |
| Local representative available 24/7 | |
| Scheduled taxi and luggage transportation (Please note: If unable to walk, it is possible to travel with your luggage from one accommodation to the next at no additional charge.) | |
| Entrance fees and special events as noted in the itinerary: Cape Breton Highlands National Park Pass and distillery tour and tasting | |
| Access to Self-Guided Flight Concierge—Ask our knowledgeable team to find flights that sync perfectly with your planned trip. | |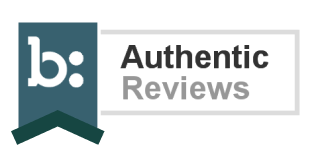 Guest Reviews This tour doesn't have any reviews because it is a new tour. Be the first to review it!
Be the First to Get News & Special Offers
158 other people have recently viewed this tour!
Click and hold to Zoom