Splendor and Serenity: Walking the English Countryside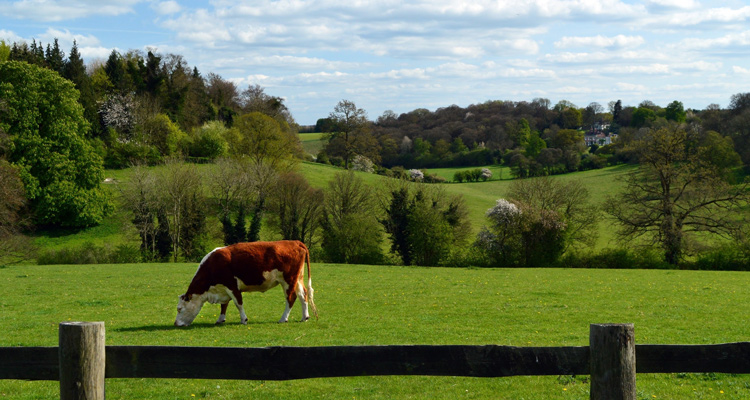 The English countryside is a natural haven that feels a world away from the busy streets of London. Those who prefer peace and quiet along with stunning views and a dose of history will find plenty to please outside of England's metropolitan centers. The Lake District, in the northwestern corner of England, is a perfect example, and it's the centerpiece of Country Walkers England: The Lake District guided walking tour. Here's a brief look into what you can expect, including its notable natural attractions:
Laid-Back Village Life in Pooley Bridge
It's true that this small hamlet in Cumbria County attracts a fair number of tourists, but its beauty makes up for any hustle and bustle. The town of Pooley Bridge gets its name from a stone bridge that was constructed sometime in the 1500s. Believe it or not, that's hardly the oldest structure around: Stone cairns throughout the area are prehistoric, and the fortifications atop Dunmallet Hill are from the Iron Age (circa 800-50 B.C.), when Celtic was the dominant culture.
Many of the things that really make Pooley Bridge (and Cumbria as a whole) worth a visit, however, are a little bit more modern. These range from perfectly preserved steam-engine railways - such as Ravenglass and Eskdale, and South Tynedale - to a varied selection of cuisine, including sticky toffee pudding, Kendall Mint Cake, and Grasmere gingerbread. Dessert lovers, take note: If you come to Cumbria, you're in for some serious treats!
Ancient Beauty at the Lake District National Park
Some of what you'll see at this U.K. nature preserve dates back about 500 million years, like the Skiddaw and Borrowdale Volcanic rock formations. Also among these striking geological sights is Scafell Pike, England's tallest mountain, which is 3,209 feet above sea level. You'll also see more than a dozen lakes and tarns, many of which are incredibly deep because of glacial activity in the distant past.
Literary Legacies throughout the Countryside
The English poet William Wordsworth is more often associated with the Lake District than just about any other writer, which makes sense, given that he spent most of his life in the region, particularly in Rydal. He and fellow Romantic poet Samuel Taylor Coleridge were neighbors and sometimes collaborated.
You can visit numerous sites important to both poets throughout the area. The Lake District National Park encourages visitors to walk through Patterdale and Gowbarrow by Ullswater, an area that the organization believes inspired "Daffodils," perhaps Wordsworth's most famous piece of writing. You can also swing by Hawkshead Grammar School and see a desk where he carved his name as a young schoolboy. And be sure to check out Greta Hall out in Keswick, a home to Coleridge between 1799 and 1804.
Bowness-on-Windermere is also home to The World of Beatrix Potter, a museum attraction for all ages, showcasing all Potter's iconic animal characters, most notably Peter Rabbit. Potter didn't live near the Lakes until later in life, but as a naturalist and botanist, she was obviously very taken with the area wildlife.
To learn more about our walking tours in England, click here. To request a free Country Walkers catalog and learn more about other exciting destinations throughout the world, click here. If you would like to speak with one of our Travel Experts, please call 800.234.6900. They are available Monday-Friday from 8:30 a.m. to 6:30 p.m. EST.