The Czech Republic's Many Highlights
Like the medieval streets and ancient squares of Prague, travel in the Czech Republic offers exquisite beauty, rich history, and a bit of fairy-tale magic. From the hushed forests of the Bohemian-Moravian Highlands—where verdant evergreens give way to quiet lakes and sunny meadows—to the pastel excess of Telc's colorful main thoroughfare, discover the many highlights of this spectacular country.
1. A Layer-Cake Castle.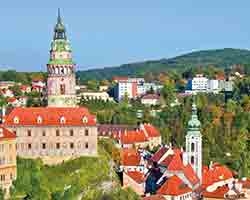 Beside a graceful curve of the Vlatva River, Cesky Krumlov is one of Bohemia's most charming towns, a showcase of elegant Gothic, Renaissance, and Baroque buildings—named a UNESCO World Heritage site in 1992. By far its most striking feature is the 13th century chateau that stands on a promontory above the town. With a garish rococo facade of pink, yellow, and green, as well as a remarkably preserved Baroque theatre, it's well worth the visit.
Beer
2. The Original Budweiser.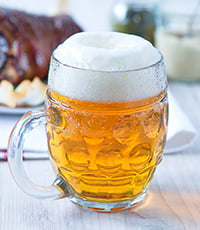 Deeply rooted in Czech history and culture, pivo ("beer") has been produced in the country since the 12th century. Though originally crafted in monasteries, commercial breweries started making this popular beverage during the 18th century. In fact, the town of Budejovice (or "Budweis" in German) recently asserted its right to produce its own Budweiser (which it has been doing for over two centuries), after a challenge from the unrelated American brand. Decide which brew is better (we know which one we like!) and sample some new ones too during a visit to a historic beer house.
3. Hidden Catacombs.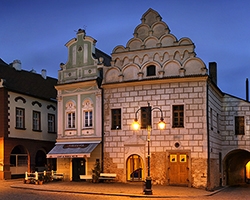 Beneath its narrow streets and grand square, Tábor hides a secret: a grand system of tunnels, cellars, and vaults carved during the 1400's to help fortify the town during the Hussite Wars. Trace this fascinating history during a stroll through the underground network.


4. Vibrant Folk Traditions.
Though a modern country with a well-developed economy, the Czech Republic does an excellent job keeping its age-old traditions alive. From the "Baroque peasant" houses of Southern Bohemia to the delicious goulashes of Czech restaurants, you'll discover a strong commitment to local culture. For example: enjoy a special performance by a children's folk dance ensemble during a dinner in Telc on our Guided Walking Adventure. This group rarely perform for visitors, but make an exception for us due to our special relationship with them.
5. A City-Sized Palace.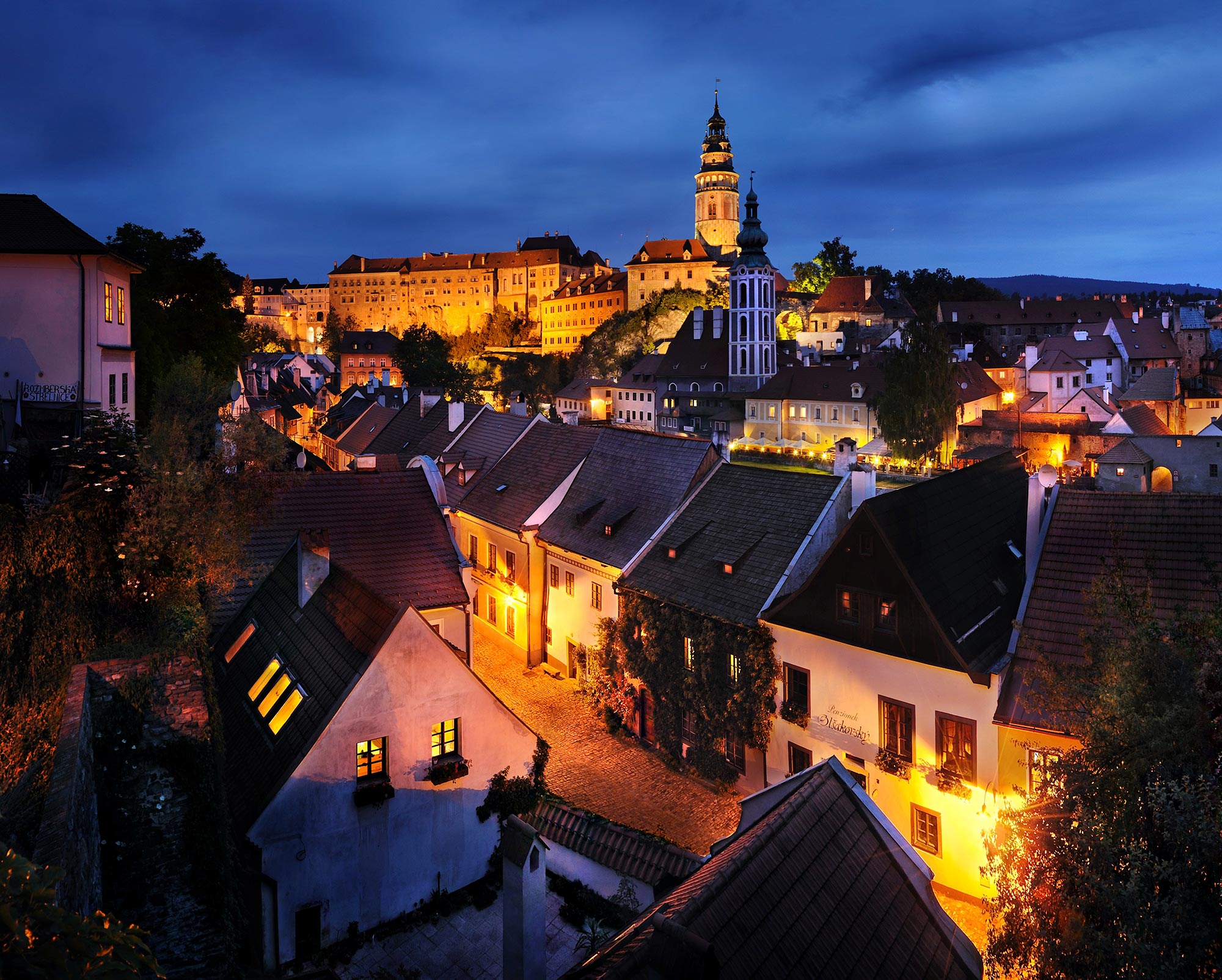 With buildings dating back to the 9th century in every major architectural style of the last millennium and a total footprint of almost 70,000 square meters, Prague Castle isn't just a building...it's an experience. Considered the largest ancient castle in the world, it encompasses a Gothic cathedral, Romanesque basilica, seven gardens, four palaces, and countless halls, alleyways, towers, and squares.