Six Cities Worth Lingering In
Our Guided Walking Adventures take travelers off the beaten track to discover people and places they'd never encounter on their own. But that doesn't mean that the road less traveled is all there is to enjoy in a destination. We created Tour Extensions so travelers can explore the iconic cities and national parks that make a country famous before or after their tour. Here are six exceptional cities we feel deserve a few extra days of your vacation.
Queenstown, New Zealand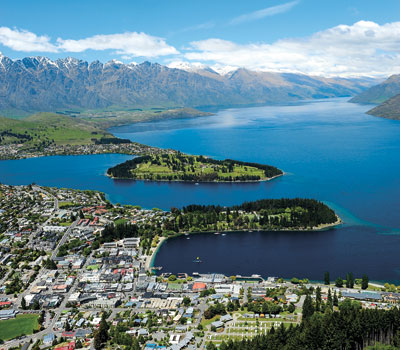 Set in the heart of the Southern Alps, Queenstown is perfectly situated to begin an outdoor adventure. As the birthplace of commercial bungee jumping, it creates opportunities to get your pulse pounding in spades. From mountain biking to white-water rafting to paragliding, you'll find outfitters for whatever kind of activity you might want to enjoy. Of course, those with more sedate interests will find plenty to delight them too. Queenstown offers countless exceptional restaurants and excellent vineyards to satisfy foodies of all stripes. And no visit to South Island is complete without watching the sunset across Lake Wakatipu, painting the saw-toothed peaks of the Remarkables beyond.
Rome, Italy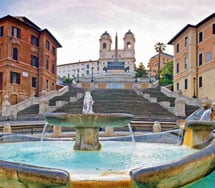 To walk in Rome is to feel the ebb and swirl of three thousand years of living history—an enchanting melánge of Roman ambition, baroque decadence, and modern-day moda-italiana chic. By taking a few days to linger in the Eternal City, you'll have the opportunity to experience the stunningly preserved monuments and hidden treasures that make this city famous, from the renowned Spanish Steps where the poet Keats lived and died to the opulent Trevi Fountain where Anita Ekberg danced in La Dolce Vita. Our centrally located city hotel offers access to the city's countless highlights, whether you'd prefer to explore the ornate halls of the Vatican, discover the archaeological riches of the Pantheon, or stroll along the Tiber River with a fresh-made gelato.
Bangkok, Thailand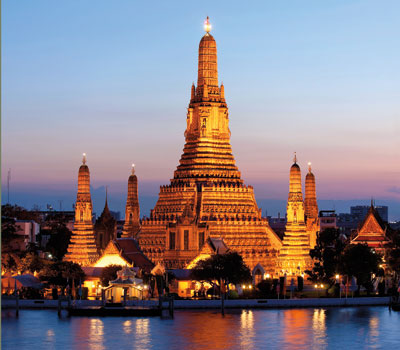 With a population of over 11 million, Bangkok is by far Thailand's largest city—and, with a landscape richly peppered with golden temples, whitewashed palaces, gourmet restaurants, and intriguing museums, it is perhaps Southeast Asia's most cosmopolitan as well. Experience it for yourself during a stay at a four-star hotel in the heart of the city. Here you'll find yourself in just the right spot to explore on your own: wander the white arches and gardens of the Grand Palace, marvel at the 700-year-old, five-and-a-half ton, solid-gold statue of Lord Buddha in Wat Trimit temple, and savor the exotic spices Southeast Asia—an intoxicating blend that will please any palate.
Prague, Czech Republic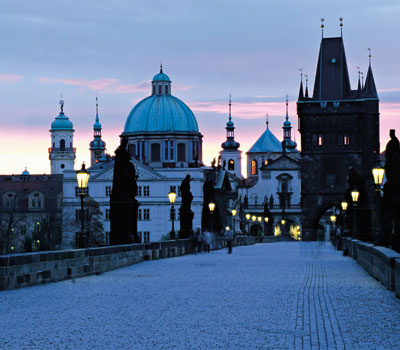 A medieval wonder of gothic towers, baroque palaces, and renaissance squares, Prague demands an extended visit. Make time to clink glasses in the beer gardens of Letná Park or stroll along the Vltava River, passing medieval bridges, charming cafes, and crooked cobblestone streets. Majestic Prague Castle, the largest ancient castle complex in the world, will reveal something new every time you visit, from towering basilicas to quiet royal gardens. A renowned Jewish quarter offers Baroque synagogues and unique restaurants. And, of course, no trip to Prague is complete without spending a day in its fairy-tale Old Town, whose square, monuments, and astronomical clock are acclaimed the world over.
Lima, Peru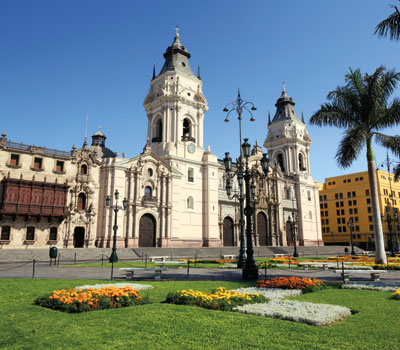 You can trace Peru's entire history through the intriguing streets of Lima, where pre-Columbian pyramids sit beside gourmet restaurants. From a luxurious hotel in the chic Miraflores neighborhood, you can explore highlights like the Plaza Mayor, wander the museum of the Convent of Saint Francis (home to the largest collection of religious art in the Americas), and relax on the nearby beach. Of course, we don't want you to miss out on the vitality of Lima's contemporary culture. That's why we've arranged a half-day tour for our guests through the bohemian Barranco neighborhood, where you'll find a museum of colonial art and renowned fashion photographer Mario Testino's MATE gallery.
Venice, Italy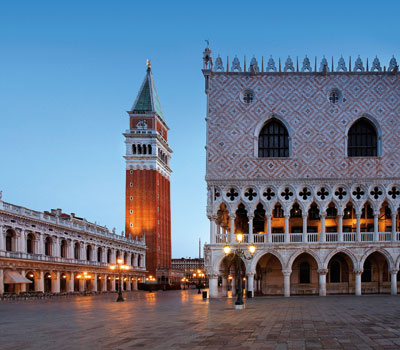 A city beloved for its romantic maze of alleys, waterways, squares, and majestic palaces, Venice brims with unique history and artisan traditions. Spending a few extra days here—sampling fine wines in local osterias, people watching in the Piazza San Marco, or zipping via vaporetto down the Grand Canal—you'll be enchanted. Since the historic city is limited to one island, you're perfectly poised to experience it all while staying in a centrally located hotel near Rialto Bridge and the Doge's Palace. Don't miss out on the art treasures of the Galleria dell' Accademia—featuring painters such as Tintoretto and Veronese.