Leaving No Trace on the South West Coast Path
Often called one of the world's greatest walks, England's South West Coast Path weaves its way along the Cornish Coastline, telling a story of the region's geology and history through its many heritage sites, nature preserves, and stunning natural scenery. Originally created by the coast guard in the 19th century to patrol the bays looking for smugglers, it's used by millions of walkers today. Among them are guests on our England: The Cornwall Coast Self-Guided Adventure, who enjoy a stretch of its soaring seaside cliffs, green pastures, and quaint harborside villages every day of their vacation.
Though this trail is beloved by walkers the world over, its 630-mile length—stretching from Somerset's Minehead to the shores of Poole Harbour in Dorset—is expensive to maintain. Over the years, reductions in funding from the government have put it at risk. Fortunately, the South West Coast Path Association (SWCPA) has stepped in to raise money for trail maintenance, restoration of damaged areas, and properly signing trails for hikers. Country Walkers is happy to support the SWCPA with these initiatives.
Country Walkers makes a donation on behalf of every guest through our Travelers Fund, which supports designated projects in the communities and habitats where we travel. We feel it's only right to support the protection and restoration work of the SWCPA by providing an annual donation on behalf of every guest who travels on this tour.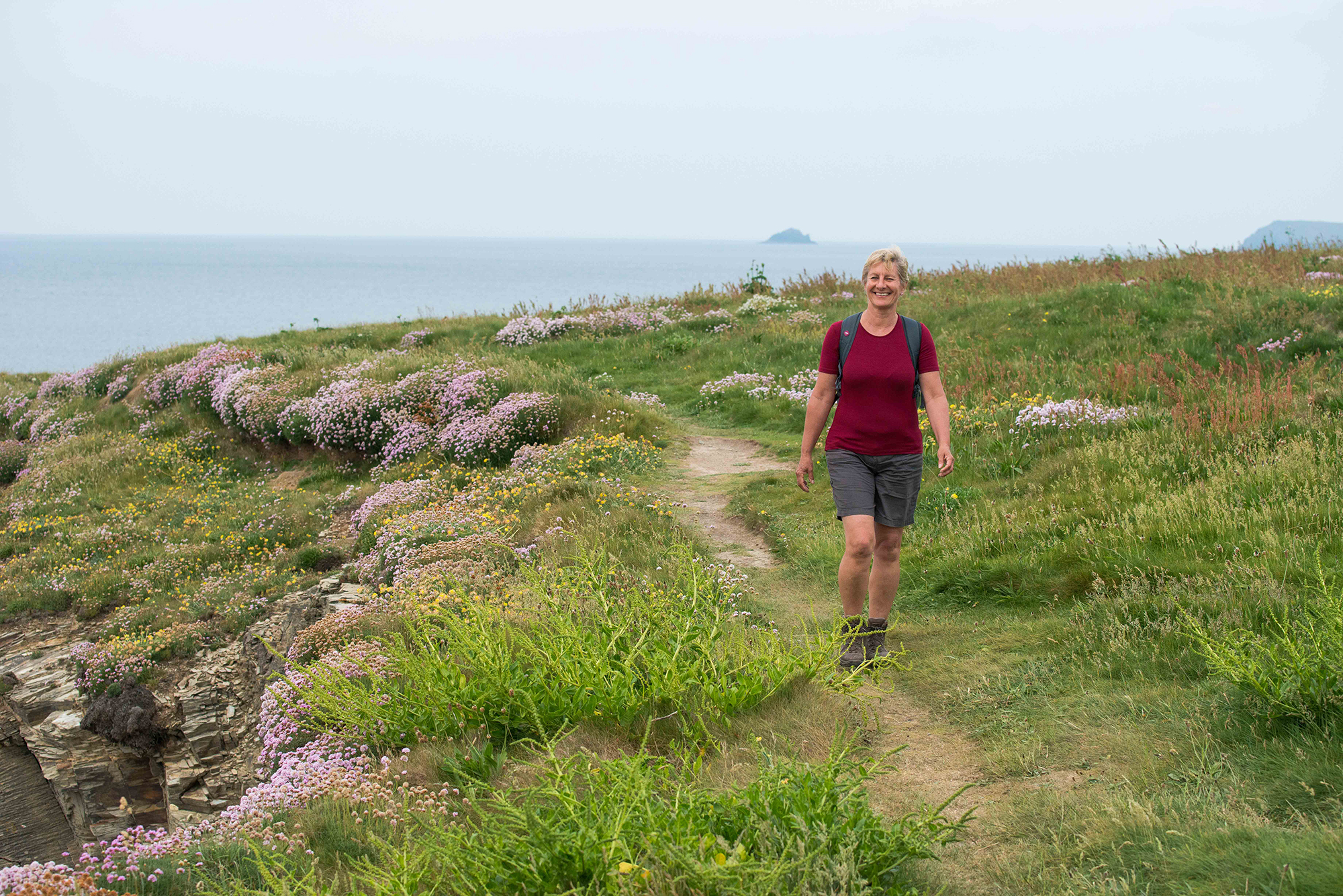 Melanie Morin, the designer of the itinerary, is very excited about this new cause. "We're honored to support this initiative," she says, "Not only do our guests get to benefit from the maintenance of this beautiful trail system, but so do the locals who enjoy it as part of their daily life."
At Country Walkers, authentic and responsible travel is integral to our core values. We take into account the impact our tours have on the local culture, economies, wildlife and natural environment we visit. That's why, on behalf of every traveler, we give back to the destinations we explore in. Through our Travelers Fund we support designated projects in the communities and habitats where we travel.
The 630 miles of the South West Coast Trail are vital to the indigenous wildlife, flora and fauna, and, of course, the locals who call this place home. Due to The South West Coast Trail Association's efforts and generous donations from its sponsors, they've had many successes–from recovering the endangered Chough bird in Cornwall and the Cirl Bunting in South Devon to conserving prehistoric religious sites and nature preserves. You can learn more about The South West Coast Trail's efforts here.
Learn more about our Sustainable Travel initiatives here.