How to Pack the Perfect Walking Bag
A common question we get here at Country Walkers is what exactly to bring along on a walk. Whether you're strolling through lush Laotian forests or exploring the state park next door, not having the right gear can be frustrating…or, worse, dangerous. That's why we decided to put together a quick guide to all of our favorite items to bring on a walk. Please bear in mind that these images are only to spark your imagination—we're not endorsing any brands or snubbing others. Do you have any favorite items to pack? Let us know!
Apparel:
Rain jacket—Walking in the rain can be wonderful, provided you're not sopping wet.
Rain pants—It doesn't just rain on the top half of your body!
Stuff sack with dry change of clothes—You know what feels great? Being able to put on a dry pair of socks after stepping in a river.
Sunglasses—They save your eyes…plus a good polarized pair can help you spot fish underwater.
Bandana—For use as a mini towel if you go for a swim, a washcloth if you get sweaty, a "wipe" to clean off fruit, a pouch for holding souvenirs, a head cover to keep the sun off, and a fashion accessory to stay stylish. Is there anything they can't do?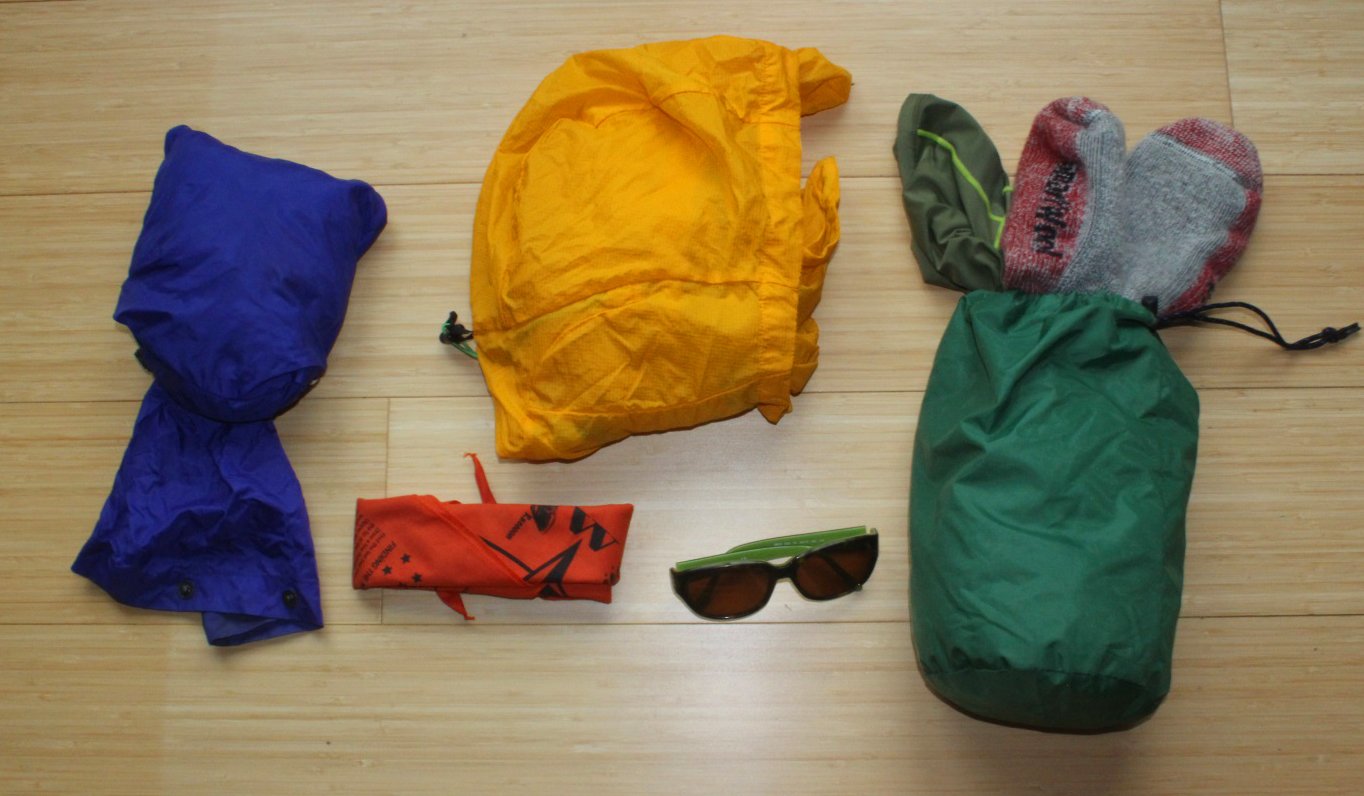 Protection from the Elements:
Sunblock—A beautiful day in the great outdoors shouldn't become an evening of applying aloe.
Lip balm—Because your lips need protection too.
Mini first-aid kit—You won't miss it until you need it. Be sure to include some moleskin for blisters.
Insect Repellant—Anything to encourage our least-favorite link on the food chain to leave us alone.
Hat (not pictured)—Your ears would like to remind you that they need protection from the sun too.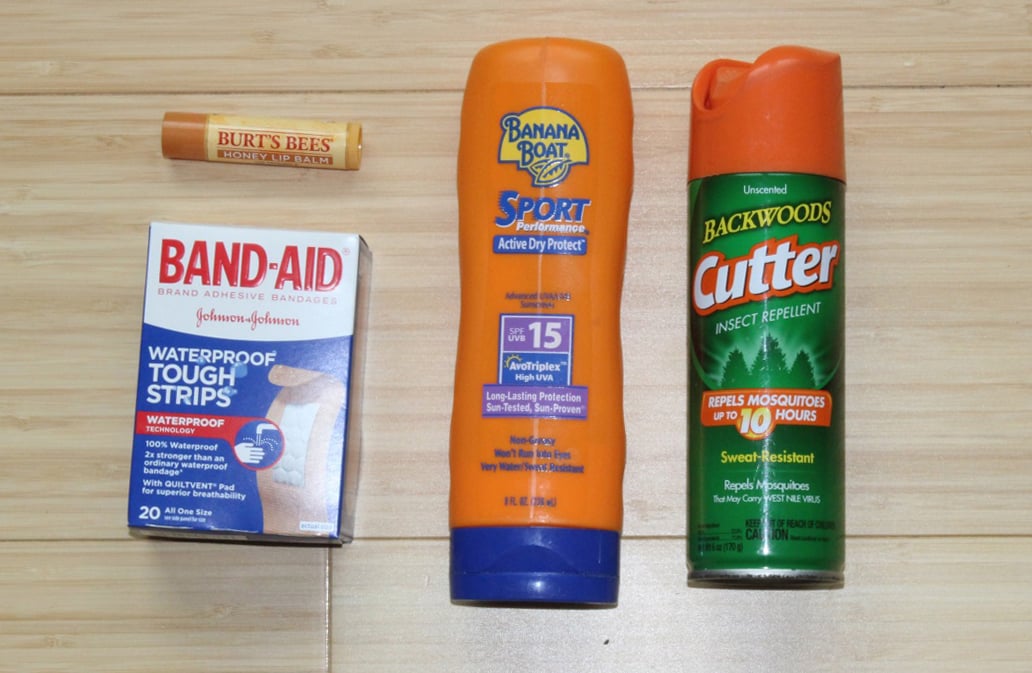 Gear:
Camera—Preserve the moment!
Dry bag for camera/phone—While some cameras are weather-sealed (meaning they're designed to keep the water out), many aren't. Invest in a good bag to keep your camera safe in a downpour. Here's a tip from one of our staff members: bring along a showercap to cover your camera when it's just misting out.
Walking sticks—If you're not sure how you'll handle uneven terrain or have joint issues in your legs, walking sticks can be a lifesaver.
Flashlight—Use it to follow the trail in the dark, or peer into an intriguing cave.
Toilet kit—Bring toilet paper for yourself…and moist towelettes for everyone else's sake.
Binoculars—Spot birds, scan mountain tops, and get a close-up view of wildlife without putting yourself at risk.
Journal and pen—Many people have their best ideas while out walking in the woods; it's important to have a way to write them down.
Trash bags—We believe in leaving no trace…and we bring trash bags just in case we run across evidence of someone who didn't share our vision.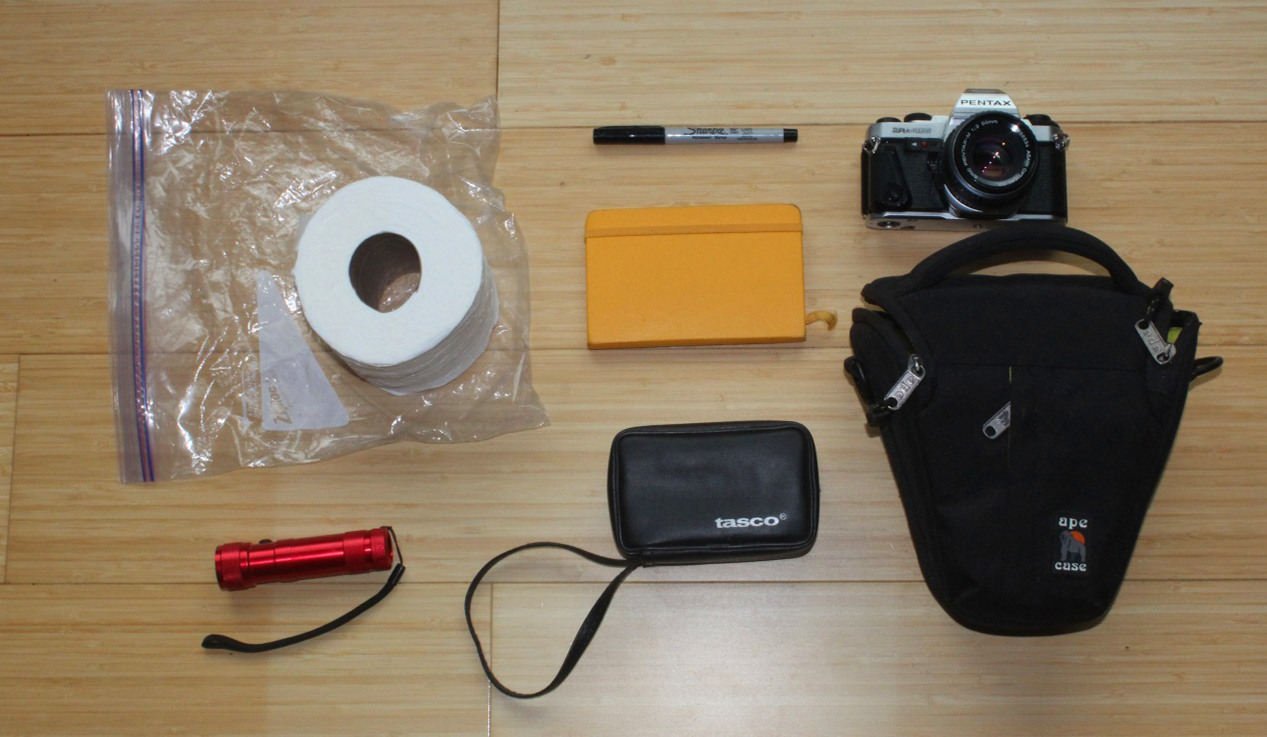 Sustenance:
Water bottle—Staying hydrated helps you stay focused, so you'll actually be able to appreciate the view more when you've had enough to drink.
Snacks—A high protein snack is just the thing while out on the trail. Nothing tastes better than the first thing you eat after climbing a mountain!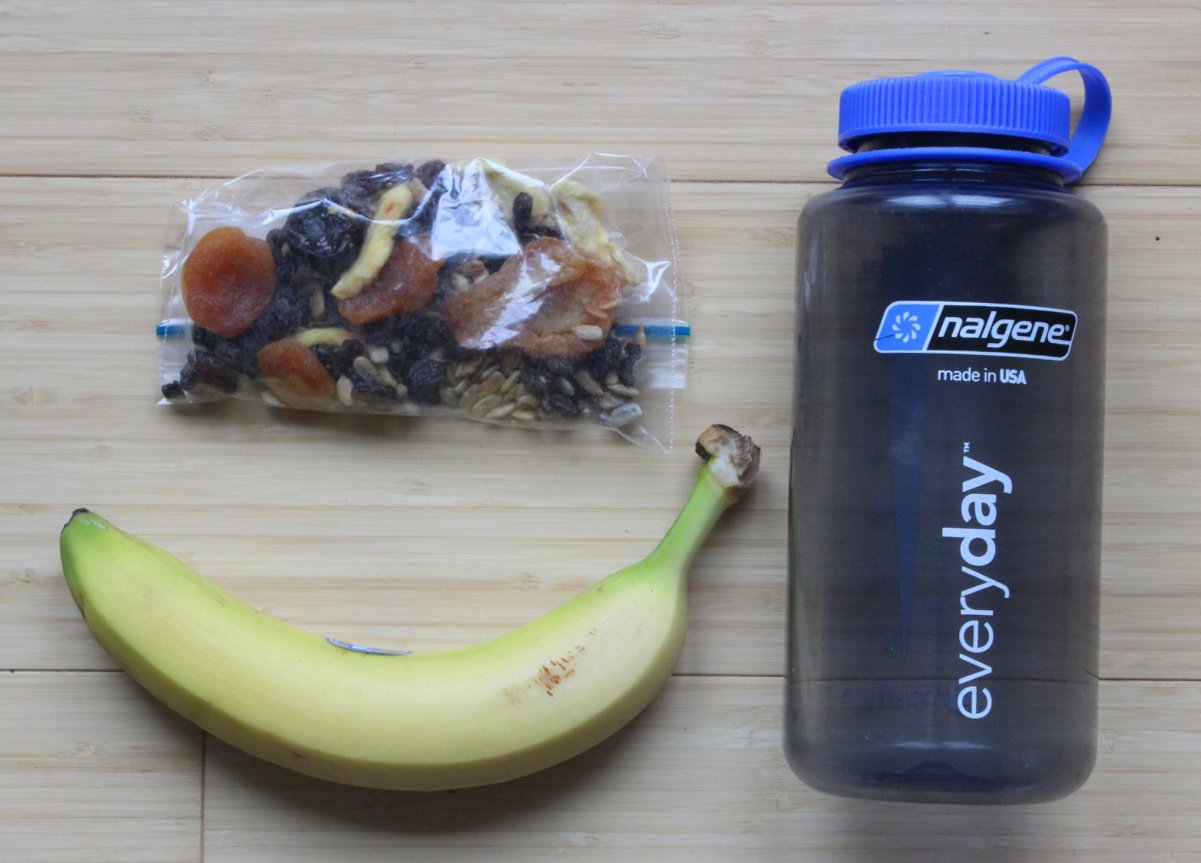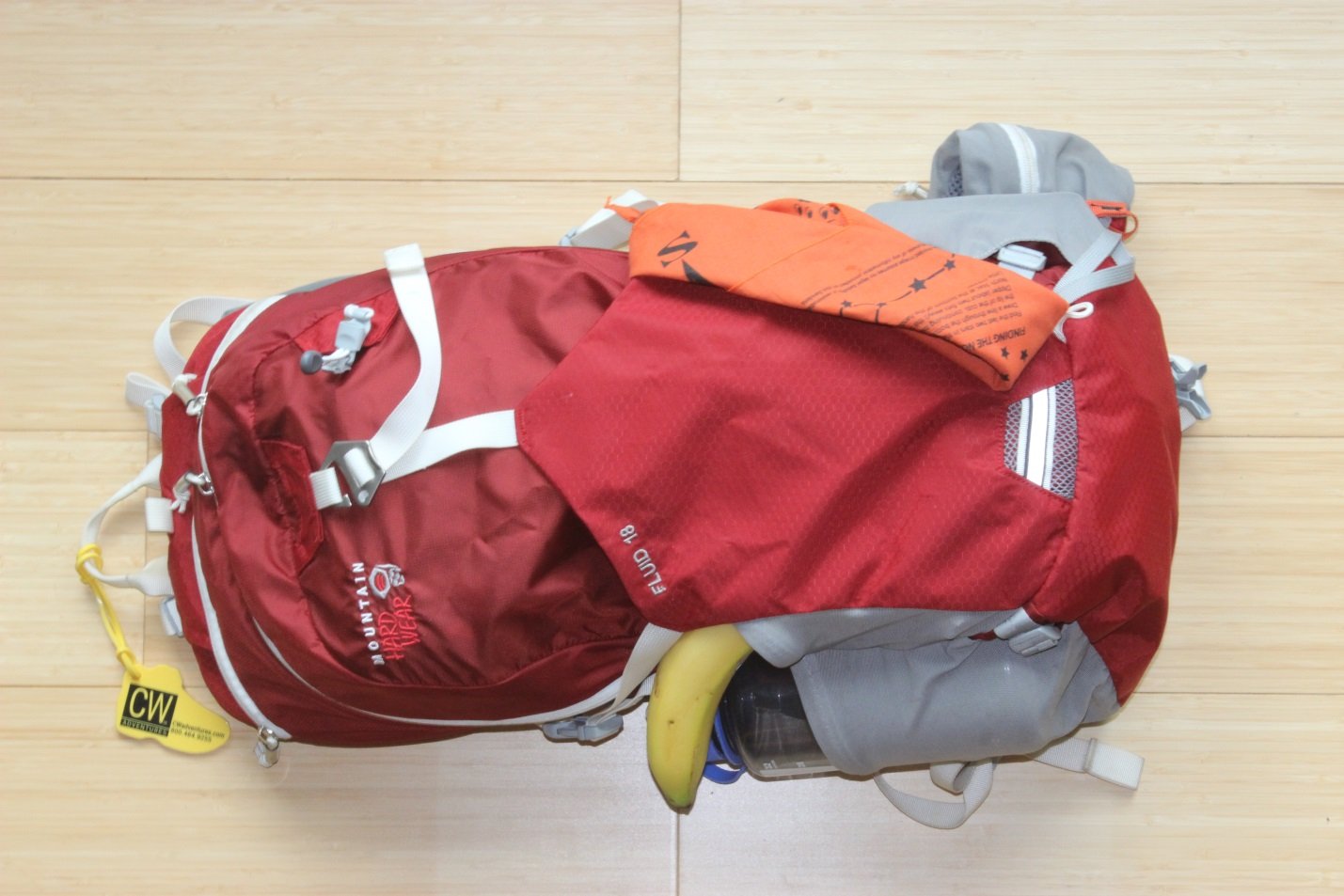 We've also partnered with the travel gear experts at New Headings to offer our guests a selected range of comfortable, easy-packing walking and hiking clothing and accessories from leading brands such as Patagonia and Storm Creek all at 40% off! View your specially priced items by visiting this page!