A Perfect Day on the Trail in Cinque Terre
There's so much to enjoy along the Italian Riviera, from wooden fishing boats bobbing in the tide to candy-colored villages stacked along the waterfront. And while the entire region is charming—from Genoa's narrow alleys to Portofino's quaint harbor—the five towns of the Cinque Terre have beguiled travelers since the days of Dante. So what's it like to walk there? Here's how a typical day on the trail might unfold:
7:40 a.m. After awakening to the smell of sea air in your hotel in Monterosso al Mare, you stroll down to the waterfront promenade—only a block away—to watch fishing boats head out to sea and listen to distant church bells. Head back to the hotel in time for a bite of breakfast from their buffet and a cappuccino, perhaps sipped at one of their outdoor tables.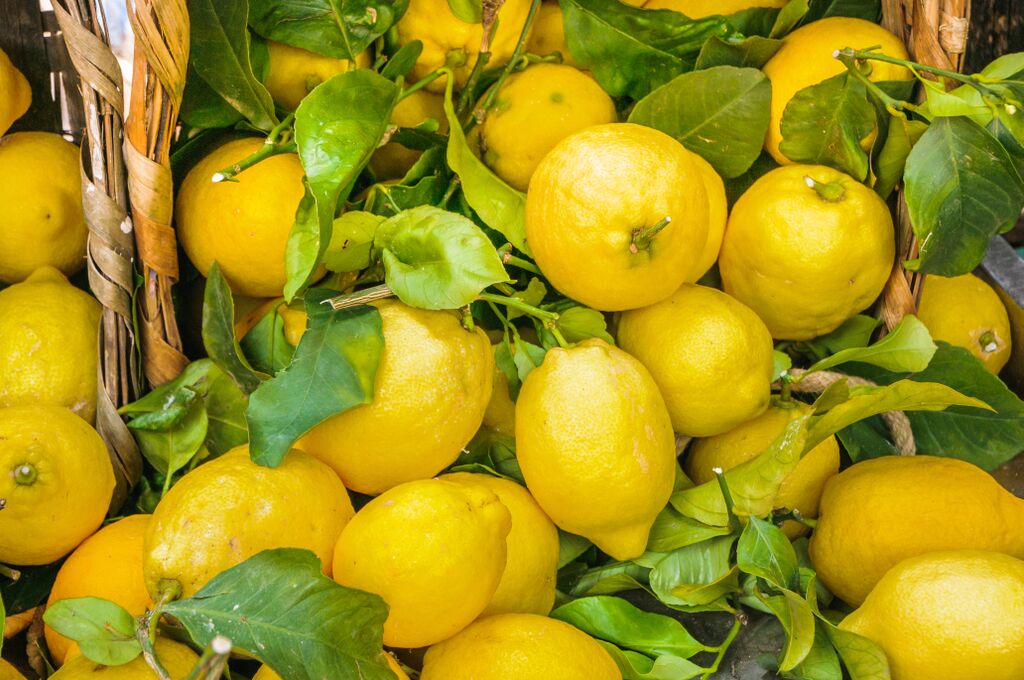 8:35 a.m. Meeting with your fellow travelers, you fill up your water bottle for the day's hike. A quick stroll through Monterosso—passing medieval archways and the historic center—brings you to the trailhead, rising along the coast into terraced vineyards and private gardens. While enjoying spectacular views of the Ligurian Sea, you ascend age-old stone steps into groves of fragrant lemon and orange groves. Pause for a moment to admire the silver-green shimmer of olive trees ruffled by the wind.
9:20 a.m. Your guide stops briefly to highlight something you might not have noticed on your own: the hundreds of miles of hand-built stone walls along the trail. Known as i muri a secco, these walls are a testament to the centuries of labor involved in shaping this fascinating landscape. A little further down the trail, you pass farmers using a homemade monorail system to transport grapes and supplies down the steep hillside.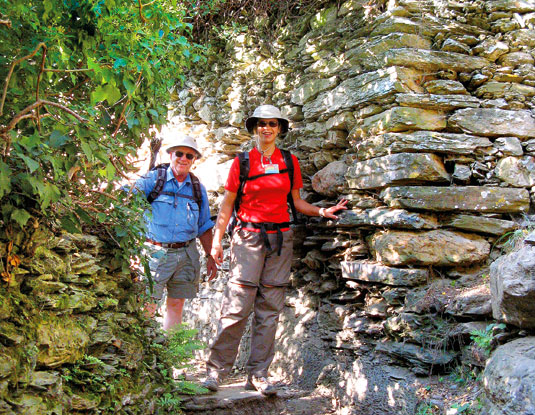 10:55 a.m. Standing on a rocky promontory, you enjoy your first view of Vernazza. It peaks out from around the next fold in the hillside, a confetti of pink and yellow pastel buildings and turquoise-blue harbor in the distance. Around you, the riotous scrub plants of Italy's macchia landscape add character to the view: spikes of agave, Aleppo pines, prickly pear, yucca, and shaggy palms. You press on, enjoying a gradual downhill on your way to Vernazza.
12:10 p.m. Having arrived in Vernazza, you take in the cobblestoned main street, and beached wooden boats as you scout out restaurants for lunch. Having settled on a beautiful outdoor café on the waterfront—the Taverna del Capitano—your guide orders a delicious spread of local specialties: stuffed mussels, fresh pesto, calamari, sardines, and much more.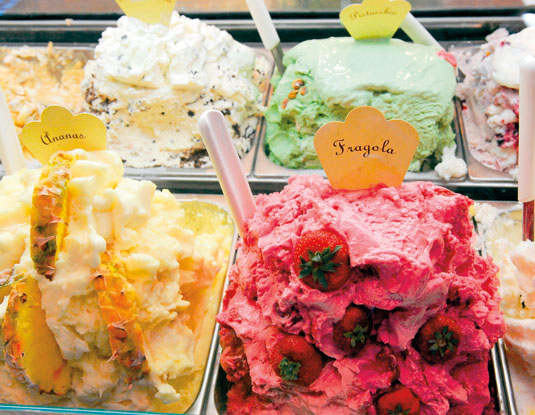 1:30 p.m. Feeling refueled from lunch, you set out to enjoy a free afternoon on your own. Fortunately, the region is graced with a reliable ferry service and your Cinque Terre pass—included in our tour—grants you access to local trains. You make a plan to hop a ferry to Manarola that afternoon...but stop first for gelato at a nearby stand.
2:10 p.m. With the sea breeze in your hair, you watch the steep cliffs of Cinque Terre National Park slide by from the deck of your ferry. High on the hillside above you, Corniglia is a yellow and orange vision surrounded by terraced grape arbors.
4:00 p.m. Having strolled through Manarola, stopped for a macchiato, and watched fisherman haul their boats in on the rocky landing, you return by train to Monterosso to freshen up before meeting your guides for a wine tasting. In the charming Enoteca Internazionale—the oldest wine shop in Monterosso—you try the region's acclaimed dry white, sciacchetrà, reminiscing with your companions about the day's adventures.
7:30 p.m. Enjoy dinner on your own tonight, following your guide's recommendation to L'Ancora della Tortuga, a romantic ristorante dramatically situated atop a seaside World War II bunker. Lingering here over plates ofpanzotti all'astice (Ligurian pasta stuffed with lobster) or pesce rombo alla ligure (Ligurian-style turbot), you watch the sunset over the water and toast the evening with a glass of local wine. Finally, you stroll home—sleepy but reinvigorated for another day on the trail.