Portugal: Minho & the Douro Valley
Tour Only
Flight + Tour Combo
7 Days
Starting From
$3,795
10 Days
Starting From
$4,795
Favorite
See What's Included
When it comes to drinking in the Douro Valley's panoramas, moderation isn't an option.
The contours of golden grape arbors twist and bend toward the distant river below and sun-kissed heavens above. It's a place to pause mid-hike—flanked by silvery olive trees and whitewashed quintas—and admire the beauty of inland Portugal. Of course, the fact that you're admiring it in the third-oldest controlled wine region (a UNESCO World Heritage site) helps. And the glass of port waiting for you at the trail's end? Even better. But you won't just remember the scenery: each day on this Douro Valley tour brings its own surprises. From friendly locals in the fortress town of Marialva to a walk through history on the ancient Caminho de Santiago to a relaxing float on a rabelo boat, Portugal's gifts pour out freely.
Highlights
Follow in the footsteps of pilgrims as you hike a section of the famous "Way of St. James."
Cruise down the picturesque Douro River aboard a private barco rabelo, a boat traditionally used to carry wine casks.
Explore high mountain valleys and tiny farming hamlets forgotten by time.
Visit Moorish villages including the birthplace of explorer Ferdinand Magellan.
Tread across the elegant stone arches of an expansive 2,000-year-old Roman bridge in Ponte de Lima.
On all Guided Adventures you can count on...
Expert local guides to introduce you to the best of your destination
Off-the-beaten-path places you'd never find on your own
Delicious multi-course meals—a majority are included
A maximum of 18 fun-loving fellow travelers to share the journey
Gracious accommodations that are a clean, comfortable home away from home
Experts to handle all the details
Flight + Tour Combos include plane tickets, airport shuttles, and pre- and post-tour accommodations
Pestana Vintage Porto Hotel
Constructed on a part of Porto's medieval city wall, Pestana Vintage Porto Hotel is a charming five-star property located in Praça da Ribeira square. Forming part of a block of town houses dating from the 16th, 17th and 18th centuries, this magnificent building is a protected UNESCO World Heritage site. Its privileged location affords beautiful views of the Douro River. You can enjoy Portuguese and International cuisine at the casual RIB Restaurant. Have a drink at Bar Heritage and relax after a festive day in Porto. Rooms include air conditioning and WiFi, and are in a classic NON river-view category, however, at time of check-in you may ask about upgrading for an additional cost to a river-view room. Upgrades are only available at time of check-in and are subject to availability at check-in. They cannot be pre-reserved prior to your arrival. Upgrade costs vary and are only quoted at time of check-in.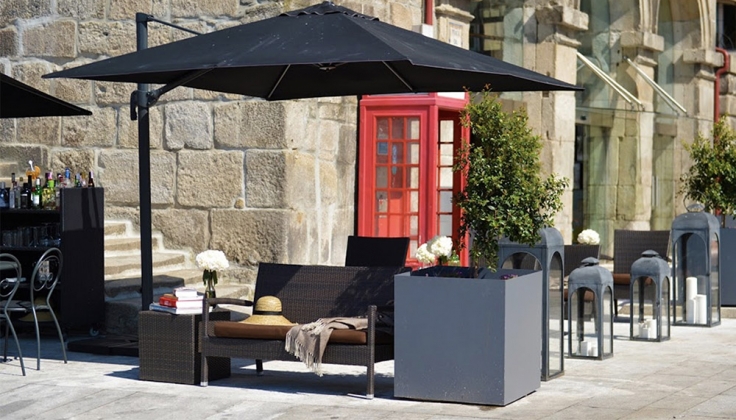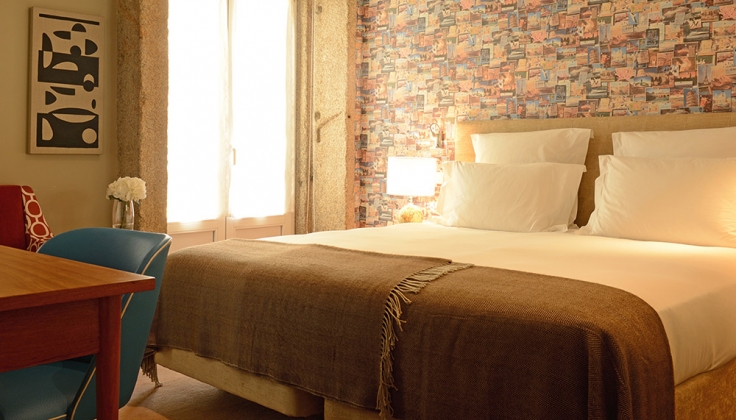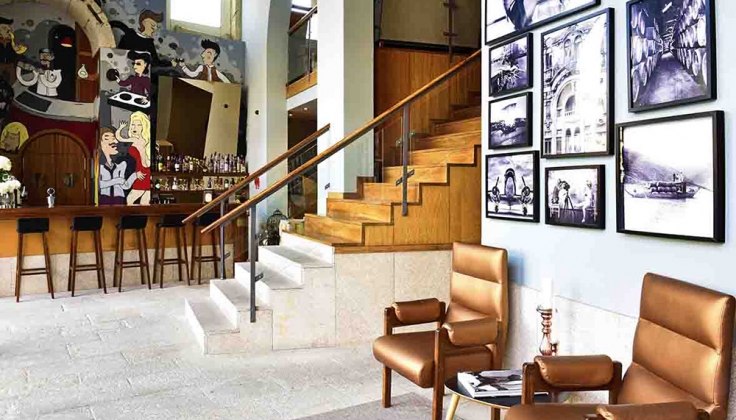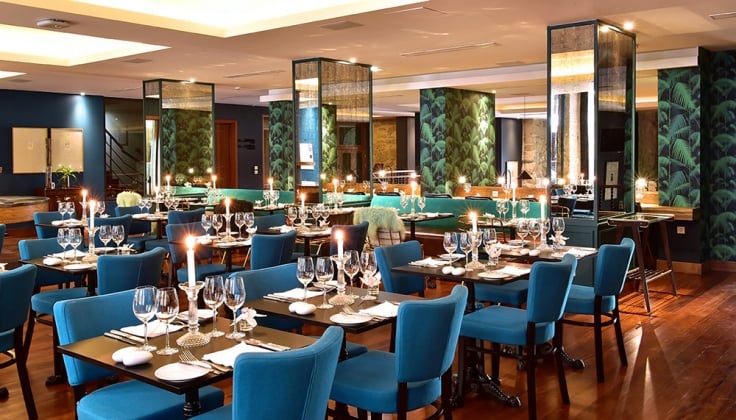 Paco de Calheiros
Originally built to accommodate the traveling king, Paço de Calheiros has an impressive entrance with a distinguished gateway, beautiful tree-lined drive, and stone fountain. This elegant manor house has been owned and operated by the family of Count Calheiros since medieval times. The present-day family home was built in the 17th century. Its stalwart structures and three-foot granite wall have stood the test of time. The Count of Calheiros proudly welcomes you with a tour of the manor and the splendid gardens. Comfortable guest rooms are un-air conditioned and embrace the historical splendor of the manor itself. Enjoy magnificent views of the Lima Valley from the tranquil gardens and stroll the perfectly manicured grounds.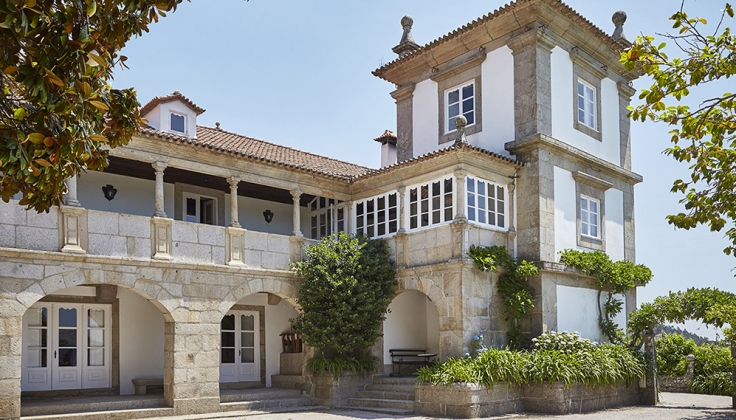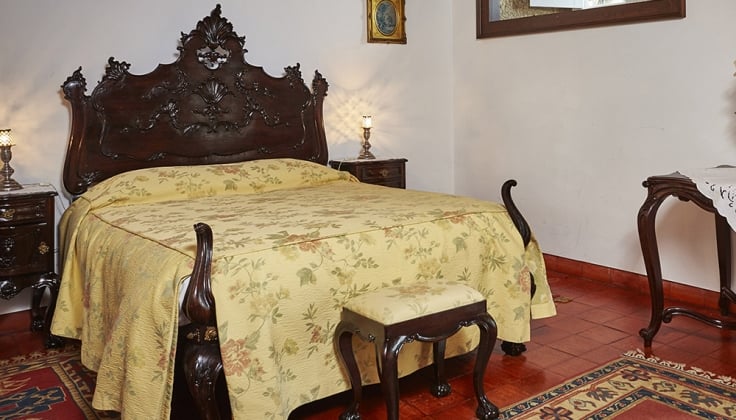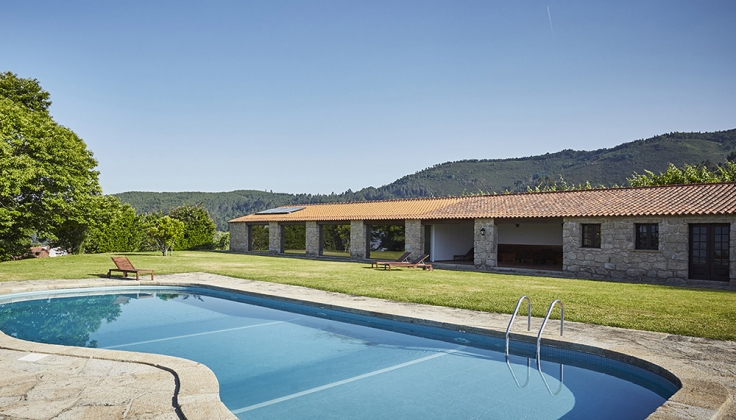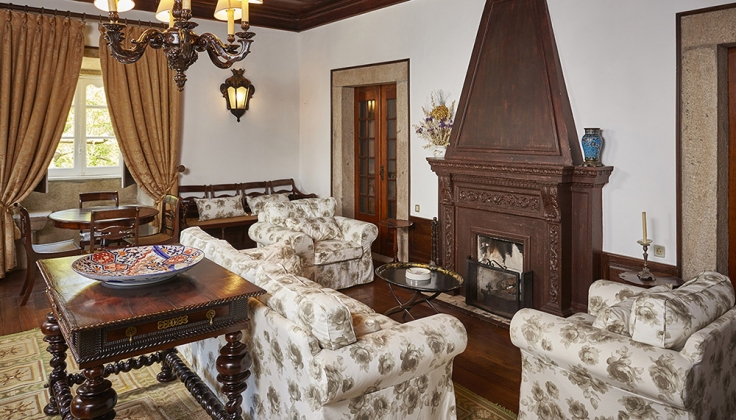 The Vintage House Hotel
The Vintage House Hotel's tranquil riverside setting in the small town of Pinhão is perfect for exploring the Douro Valley. This heritage property was formerly a 19th-century wine estate and has been beautifully restored to provide all today's comforts including guest rooms with luxury bedding, air conditioning, and flat-screen televisions. The outdoor gardens, pool, and guest rooms offer panoramic river views. A few steps away is the main street of Pinhão with many shops, restaurants, and a wine museum.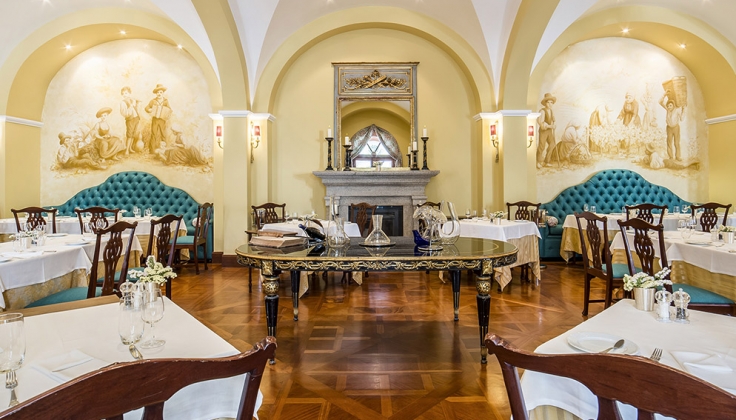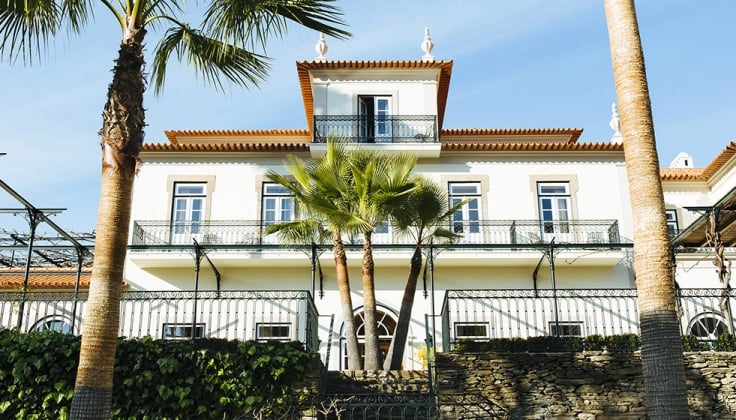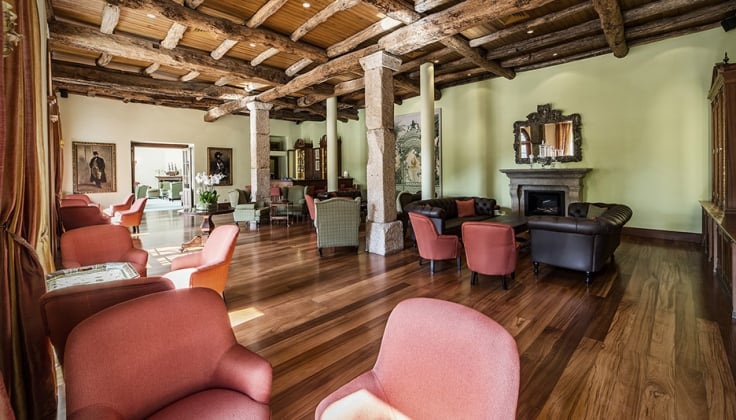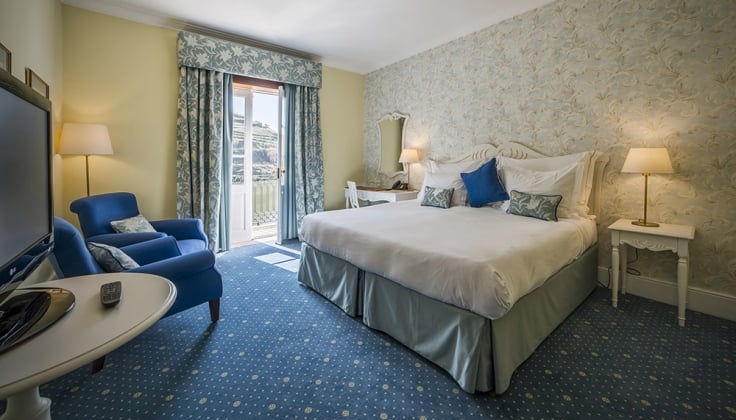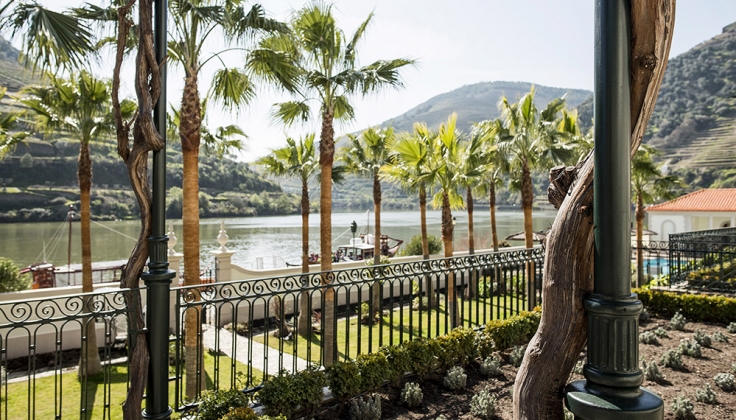 Casas do Coro
The Casas do Côro are located in the heart of medieval Marialva, a historical Portuguese village in a region where human activity goes back to the Paleolithic era. The refurbishment of these centuries-old houses, along with the harmonious blend of the structures' granite and refined décor, make for an delightful surprise. Well-appointed guest rooms include WiFi and air conditioning. The feel is rustic yet extremely comfortable. From panoramic terraces, you can marvel at the region's landscape of rolling hills, deep valleys, and meandering rivers.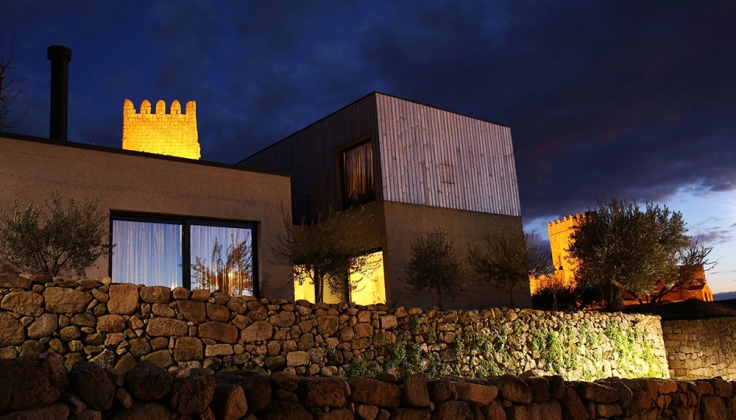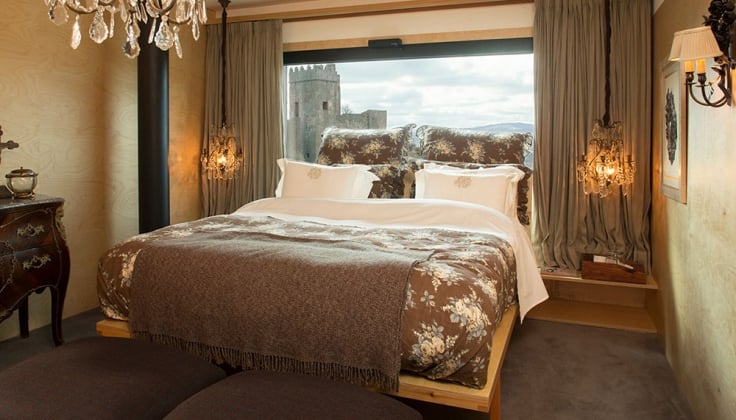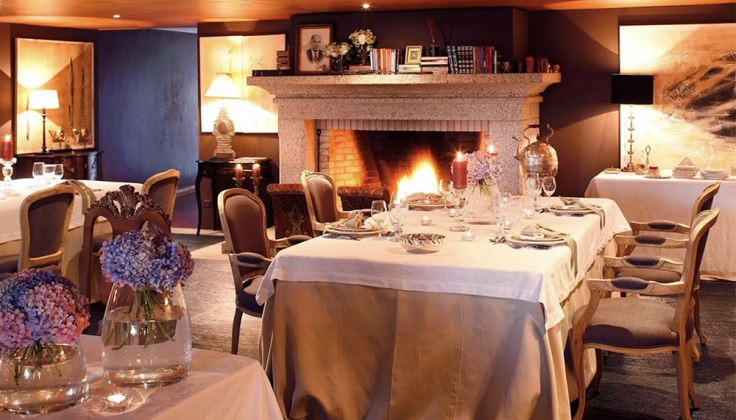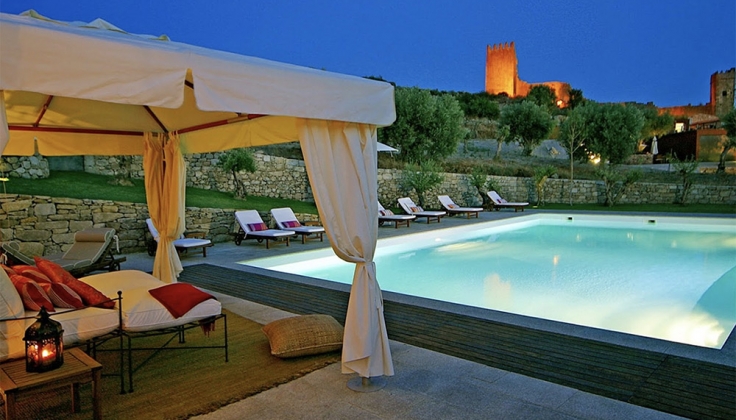 Fontecruz Lizboa
This five-star hotel is ideally located on Lisbon's main boulevard, Avenida da Liberdade, in the center of this historical city. Leisure travelers will find a myriad of ways to occupy themselves thanks to the hotel's convenient location close to Rossio Square and the Baixa District. After a day of exploring, enjoy spacious, air conditioned guest rooms with luxurious amenities. The hotel has an outside terrace for morning coffee or afternoon cocktails and the signature restaurant serves Portuguese specialties throughout the day. A 24-hour fitness center equipped with free weights and cardiovascular equipment is open seven days a week.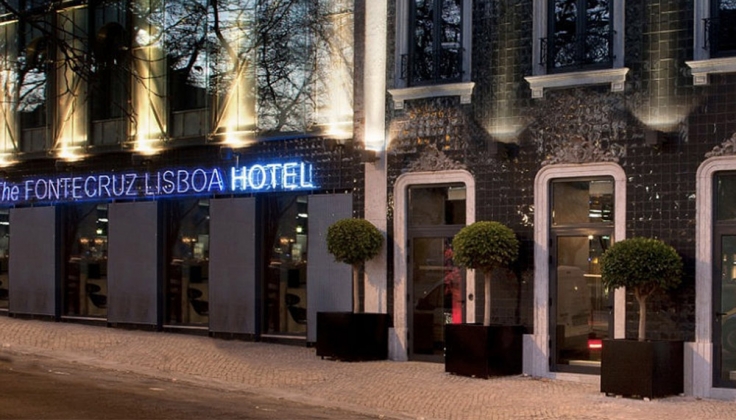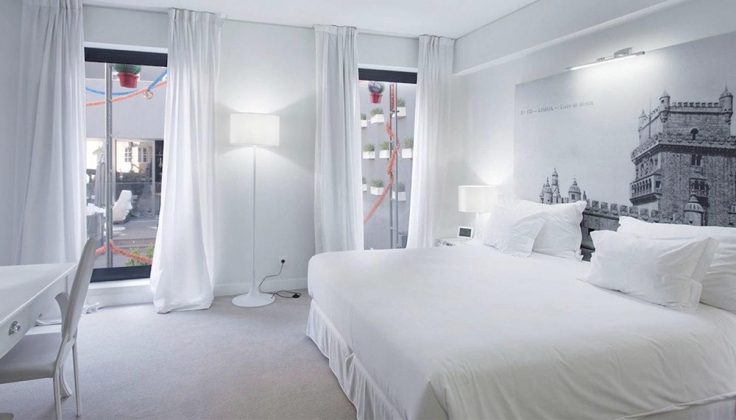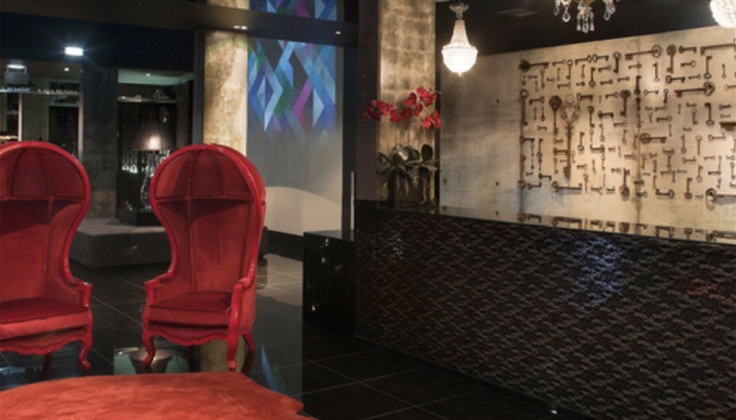 Linger Longer with a Tour Extension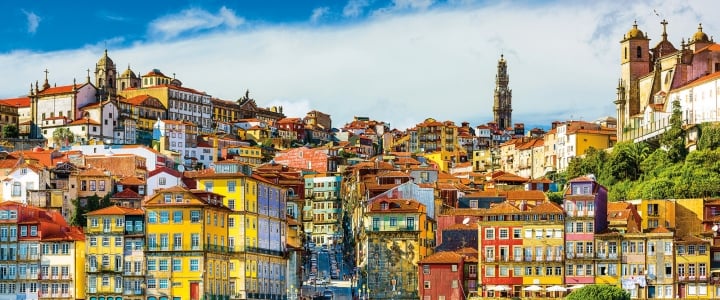 Pre-Tour
Flight + Tour Combo Only
2023 Pre-Tour Extension - Porto
Two nights at the Pestana Vintage Porto
Airport car service for arrival
Daily breakfast
City information
2 Nights From $295
per person, double occupancy

Single Supplement: From $195
All you have to do is get to the airport. On our Flight + Tour Combos, we'll take care of the rest, handling all the logistics, so you can travel with peace of mind. Spend your first night aloft and arrive refreshed for an unforgettable trip.
Start off your first day in Porto right by having a Country Walkers representative greet you at the airport. A complimentary car service will whisk you to your centrally located hotel. From here, you are perfectly positioned to explore this charming city at your leisure.
After a delicious included breakfast at your hotel, you are free to explore on your own, using our included city information packet to guide your discoveries.
Included Meals: Breakfast
After a delicious included breakfast at your hotel, you are free to explore on your own, using our included city information packet to guide your discoveries.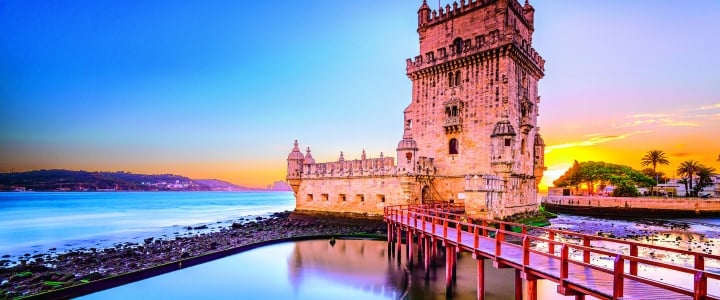 Post-Tour
Flight + Tour Combo Only
2023 Post-Tour Extension - Lisbon
Two nights at the Fontecruz Lisboa, Autograph Collection
Airport car service for departure
Daily breakfast
City information
2 Nights From $345
per person, double occupancy

Single Supplement: From $295
After a delicious included breakfast at your hotel, you are free to explore on your own, using our included city information packet to guide your discoveries.
Included Meals: Breakfast
After a delicious included breakfast at your hotel, you are free to explore on your own, using our included city information packet to guide your discoveries.
Included Meals: Breakfast
After an included breakfast, complimentary transportation will be provided to Lisbon's international airport (approximately 30 minutes) for your departing flight.
| What's Included | Flight + Tour Combo | Tour Only |
| --- | --- | --- |
| Exceptional boutique accommodations | | |
| 12 on-tour meals: 6 breakfasts, 3 lunches, 3 dinner | | |
| Local guides with you throughout tour | | |
| Local wine and/or beer with dinner | | |
| Entrance fees and special events as noted in the itinerary | | |
| Telescopic walking sticks provided on tour | | |
| Roundtrip airfare | | |
| One extra night in Porto and one extra night in Lisbon | | |
| Airport car service for arrival and departure | | |
| Pre- and post-tour breakfasts | | |
| Business-class upgrades available | | |

Portugal is very beautiful and interesting. The trip was lead by superb- very accommodating, very knowledgeable, wonderful guides. The hiking was not what I hoped for. Sometimes not great trails and some days too little walking. The accommodations were very nice, unique and high quality. The options for meals when we were "on our own" we're limited and not always great. We had an excellent group of travelers and really enjoyed the meals, conversations and walking together.
Pathways Of Portugal: Walking The Douro Valley
This walking tour was so well organized and well executed! I was very impressed. The guides, Ana and Helen, were probably the best I have ever encountered on tours. They worked well together and were very knowledgeable on the history and culture of the area we were traveling in. They always had a "can do attitude". And they were fun!! I was surprised on the amount of time we spent traveling on the bus. But after traveling to the area, I can understand that the distances between the 3 areas we walked in was too vast to have traveled any…
Pathways Of Portugal: Walking The Douro Valley
Expert Local Guides
Experience your destination like an insider with people who call it home.
Luis Soares
Luis Soares was born and raised in Portugal and has travelled extensively throughout South America and Africa, including spending a year working in city planning in Angola, a former Portuguese colony. Luis has a special interest in geography and has worked in various aspects of tourism outside of guiding. When not out in nature showing off his native country, you can find Luis enjoying a good book or running trails near his home.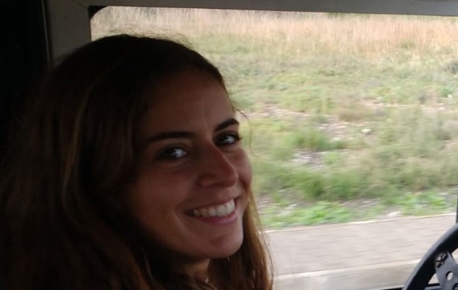 Ana Rodrigo
Born in Lisbon, Ana Rodrigo has roots in the southern and central parts of Portugal. Her rural childhood was spent enjoying nature in the countryside where her family produced wine and olive oil. With a PhD in environmental engineering, she has dedicated her life to marine ecology studies while during her free time she enjoys trekking, climbing, surfing, diving, and traveling the world, experiencing different cultures and landscapes.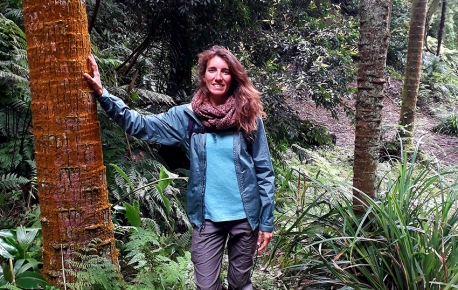 Helene Blesbois
Hélène Blesbois was born in the French wine region of Burgundy and got the travel bug at an early age as she grew up on the Caribbean Island of Martinique and lived for six years in Costa Rica where she completed a master's degree in English-Spanish translation. Fond of learning new languages and cultures, she finally settled in Portugal where she's been living for over a decade. Hélène likes to combine traveling with hiking or rock climbing and she practices yoga daily, which is a particular passion she loves to share through teaching as she is a certified instructor.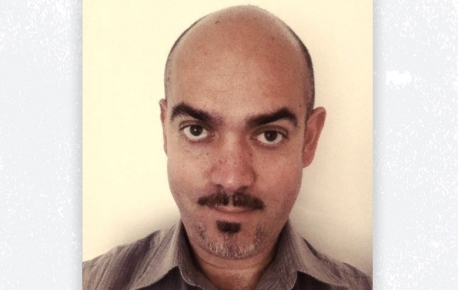 David Silva
David Silva loves to introduce guests to the local customs, traditions, food and wine, fauna and flora, and history of his Portuguese homeland. His primary goal is to provide every visitor with an amazing adventure-a real cultural immersion full of beautiful walks, historical secrets, and delicious food and wine.
Be the First to Get News & Special Offers
Click and hold to Zoom