Strolling 'Hand-in-Trunk' in Botswana
An Up Close & Personal Experience with African Elephants
What does it feel like to stroll through African bush with an elephant by your side? Country Walkers Travel Manager and safari veteran Kat Bacevicius recently returned from our Botswana & Zambia Safari: Victoria Falls to the Okavango Delta tour where she got to find out. This itinerary features an optional  "elephant walk," while staying at Stanley's Camp in the Okavango Delta. The safari lodge has partnered with the Living With Elephants Foundation, founded by Doug and Sandy Groves—a couple who has dedicated nearly 30 years to providing world-class care and refuge to orphan elephants.
With ethically questionable wildlife tours all too common throughout many regions of Africa, Kat was thrilled to learn more about the foundation's humane, sustainable mission. "The elephants are first," says Kat. "It's not a tourism interaction just to make money. By participating, guests are helping to fund care of the elephants." In fact, the elephant walk's exclusivity protects the animals, while providing a thrilling experience for those who choose to attend. "It's a very small amount of people that are able to do this so it does not overwhelm the elephants."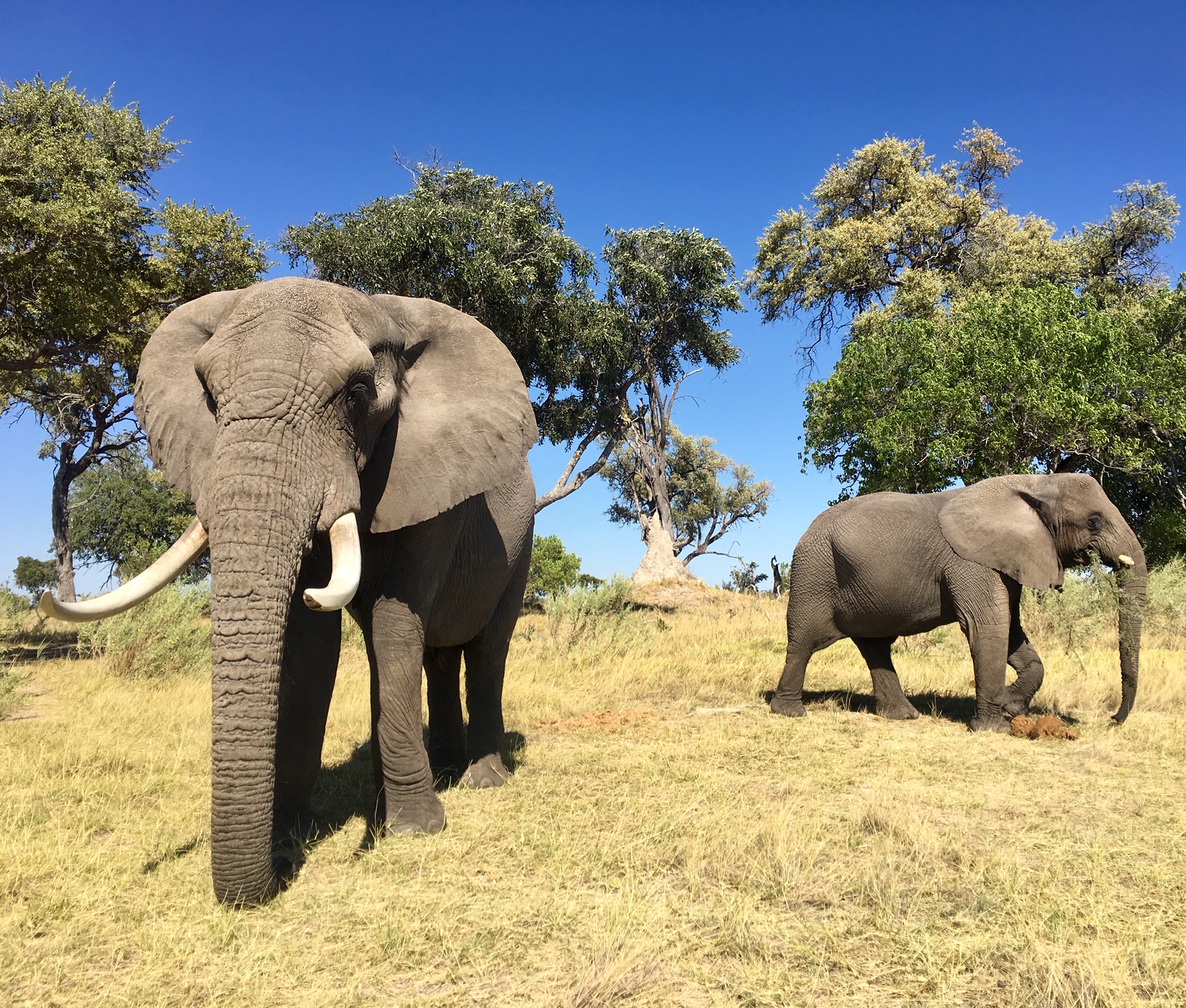 Both elephants presently under the care of the Living With Elephants Foundation, Morula, a female, and Jabu, a male, are orphans due to traumatic starts in the wild and chronic injuries. The Grove's foundation provides them not only a supporting environment and specialized care, but an expansive natural habitat where they can explore and interact with the region's native wildlife.
"In the morning we rode out into a plain, and the elephants came walking in. With Morula, guests learn about her background, get to feel her skin, and she gives all the guests a hug with her trunk," says Kat, "They show very natural elephant behaviors. Every guest has a chance to walk with Morula, kind of hand-in-trunk, and then afterwards meet the big male, Jabu."
Throughout the visit, Doug and Sandy discuss a variety of topics related to African elephants, including the ivory trade and the animal's unique ability to survive in the wild. Photo opportunities are provided with each animal before a picnic lunch, with the elephants themselves as guests of honor. "So the elephants join guests in a picnic area, and while we enjoyed a salad with roasted butternut squash,the elephants were eating whole butternut squash right next to us. So we had a shared menu! " says Kat.
"Everyone on my safari said it was a very moving and touching moment for them. It was definitely a highlight for all the guests," said Kat.