From Pizzoccheri to Scialatielli and All Points in Between
How have two simple ingredients—flour and water—changed the world? Pasta, Italy's easily prepared yet infinitely versatile gift to world cuisine has delighted diners everywhere for well over a thousand years.
The varying shapes, colors, and textures of pasta found on the Italian peninsula and islands are reflective of the long cultural and culinary traditions of Italy's disparate regions, each of which come alive on restaurant tables throughout your Country Walkers itinerary.
Pizzoccheri
Lake Como, in Northern Italy's Lombardy region, is home to pizzoccheri. The thick, flat-ribbon pasta is often prepared by hand and made of buckwheat. It's commonly paired with butter, potatoes, cabbage and cheese for a rich, hearty meal.
Trofie
Originally created in Genoa, trofie is now a staple pasta in the maritime towns of the Cinque Terre. These short, thin, twisted pasta forms are commonly paired with another culinary star of the Genoa region: pesto.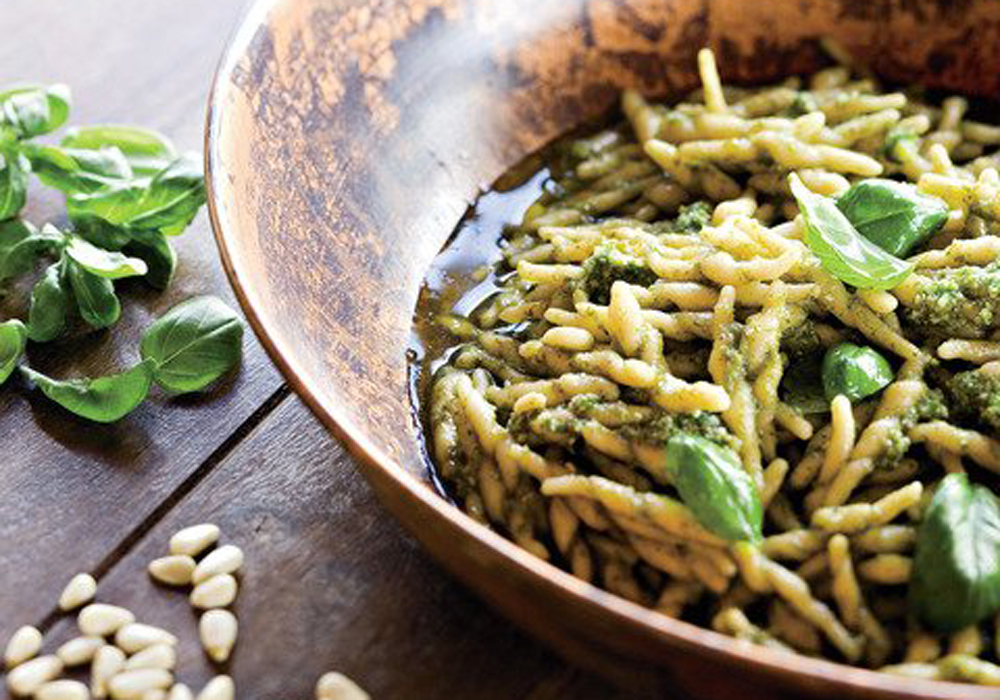 Agnolotti
The prized pasta of choice in Italy's Piedmont region, this small, ravioli-like pasta is commonly filled with any number of combinations of locally harvested roasted vegetables and meats.
Bucatini
Bucatini is a thick spaghetti-like pasta with a hole running through the center. In fact, it's name comes from the Italian: buco, meaning "hole." You'll find bucatini in restaurants across Tuscany and Umbria, where it is often served in a white wine and garlic butter sauce.
Scialatielli
Featured in many specialty recipes along the Amalfi coast, scialatielli is a thick, short pasta that is a relatively new innovation given the food's ancient roots (it only dates back to the 1960s), and is frequently paired with the region's wide variety of fresh seafood.
Discover these delicious dishes and more on a Country Walkers adventure in Italy!