A perfect cross-section of English countryside encompasses wild heath, quaint villages, and two seaside views.
Pocketing a carefully chosen piece of red sandstone from the cliffs of St. Bees' beach, you turn your back on the Irish Sea and embark on your weeklong Self-Guided Walking tour across northern England. That pebble has a big adventure in store: tradition holds that travelers on the Coast to Coast walk should carry a stone with them and cast it into the North Sea at journey's end. With it, you'll explore three spectacular national parks: roaming the Lake District's windswept tarns, crossing the Yorkshire Dales' flower-strewn meadows, and cavorting with Swaledale sheep in the heather-clad North York Moors. Along the way, there are quintessential pubs to enjoy and stops in charming market towns bustling with shops. When you reach Robin Hood's Bay at week's end, your pocket may be a little lighter, but your memories will fill an entire backpack.
Highlights
Walk the most spectacular portions of Alfred Wainwright's renowned Coast-to-Coast Walk, as you make your way from the Irish Sea to the North Sea.
Gaze out at the deep-blue waters of the Irish Sea from the clifftops of St. Bees Head, the westernmost point of Cumbria.
Marvel at some of England's most breathtaking vistas as you trek through the Lake District, home to the scenery that inspired poet William Wordsworth.
Stroll the enchanting, quintessentially English landscape of Muker Meadows—a vast green expanse dotted with wildflowers, sheep, cows, horses, barns, and drystone walls.
Soak in the rich heritage and history of Richmond, England's second largest cobbled market town.
On all Self-Guided Adventures you can count on...
A local representative available 24/7
Detailed maps & route notes featuring turn-by-turn directions and places of interest
Delicious meals—many are included
Scheduled taxi transfers to bring you to and from each day's walks (excluding self-drive adventures)
Gracious accommodations that are a clean, comfortable home away from home
Experts to handle all the details, including moving your luggage between hotels while you're out exploring
Access to a Self-Guided Flight Concierge—ask our knowledgeable team to find flights that sync with your planned trip
Ennerdale Country House Hotel
Set amid five sprawling acres of serene, well-tended gardens, the Ennerdale Country House Hotel evokes the simplicity of an old Cumbrian village inn. Classic in its design and architectural touches, the dog-friendly hotel is un-air conditioned and offers basic in-room accommodations with period furnishings and details keeping with the village's historical character. What it may lack in amenities, it makes up for in its proximity to the start of the Coast-to-Coast Walk in St. Bees, where lodgings are decidedly designed for walkers who are "just passing through." The Ennerdale's traditional bar is ideal for a relaxing drink and the grand dining room serves fare prepared with locally sourced ingredients.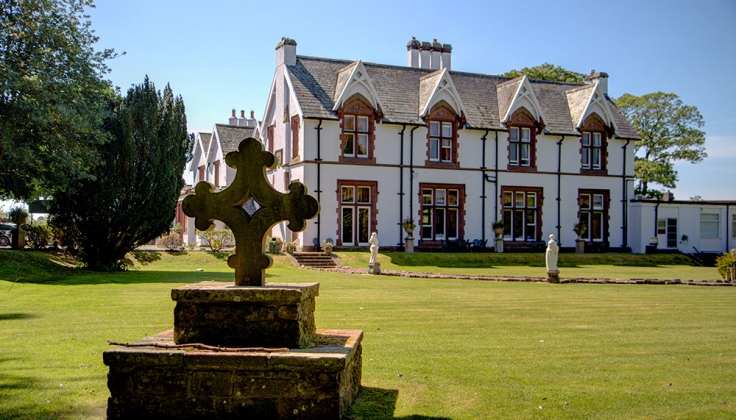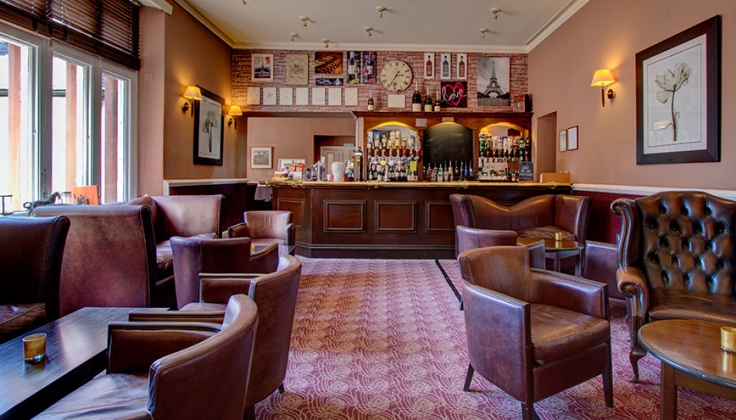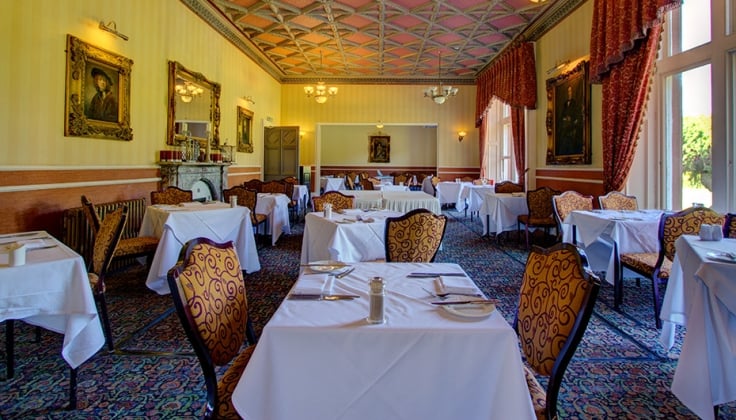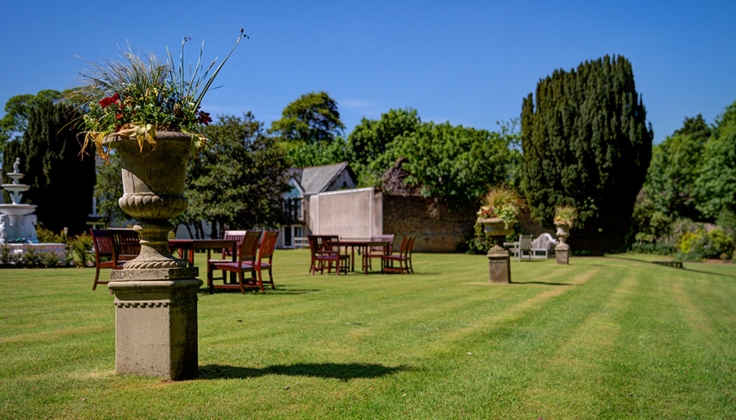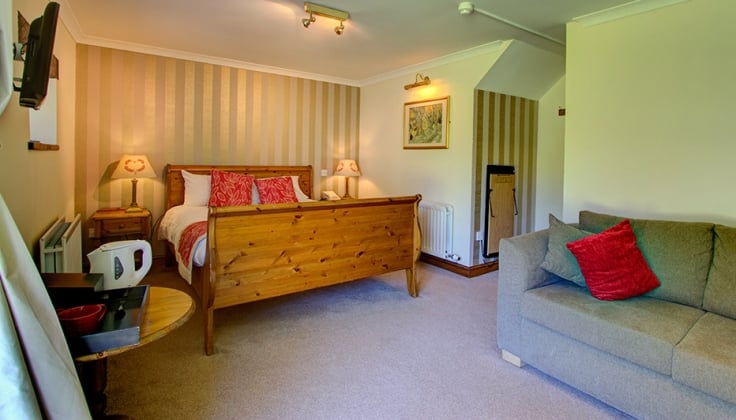 Borrowdale Gates Hotel
If you wish to relax and enjoy some of the finest fell views and walking available in the Lakes, treat yourself to a stay at this privately-owned country-house hotel. Enjoy open log fires and award-winning Lakeland cuisine at the hotel's restaurant. Comfortable bedrooms are naturally cooled without air conditioning and are decorated in a contemporary style. This hotel is a hidden gem located on the edge of the hamlet of Grange-in-Borrowdale.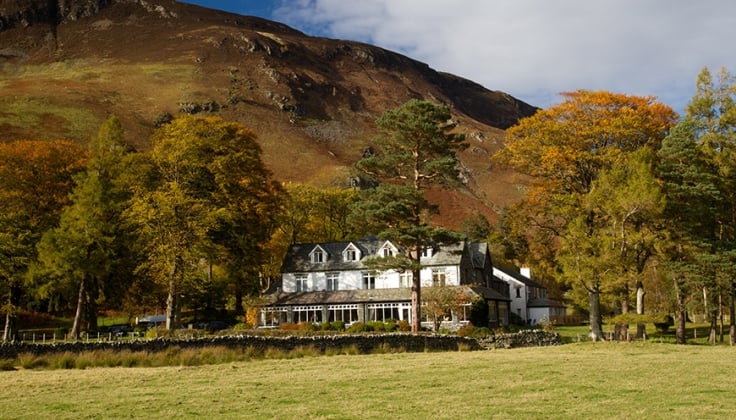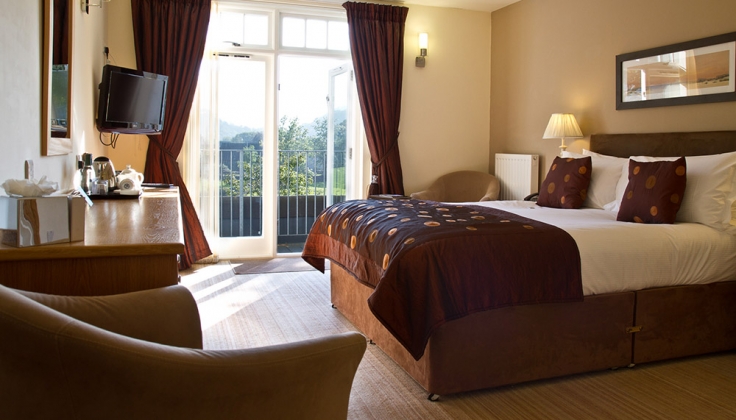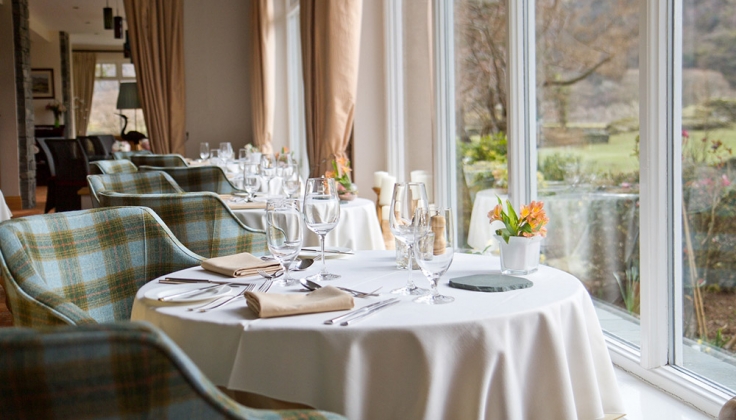 Rothay Garden Hotel
Graceful and elegant, the Rothay Garden Hotel provides a taste of luxury amid the beauty of the Lake District. The 30-room property earned the 2018 Best Small Hotel of the Year Award from Cumbria Tourism. Built from local stone, the hotel is set on beautifully landscaped grounds and offers views of the babbling River Rothay and surrounding fells. Each un-air conditioned room provides a private patio or balcony and all the amenities that make for a comfortable and convenient stay. After a day of walking, soothe your legs with a treatment at the Riverside Spa and relax with a drink and fine dining at the Garden Restaurant. Please note: this accommodation is available on limited departures.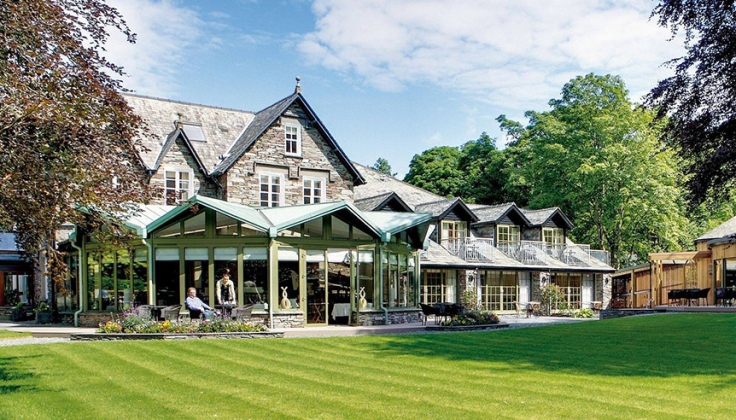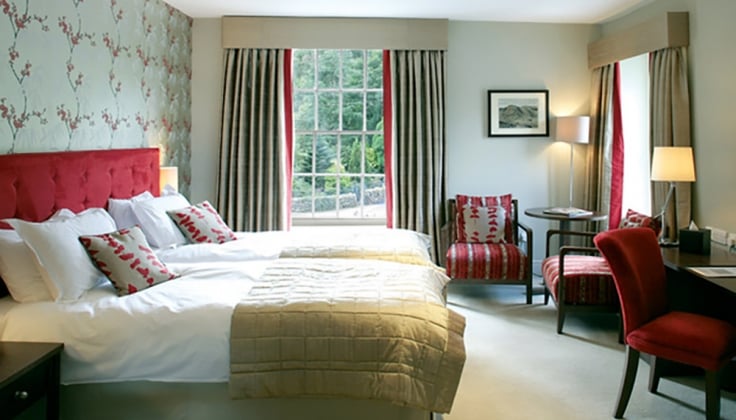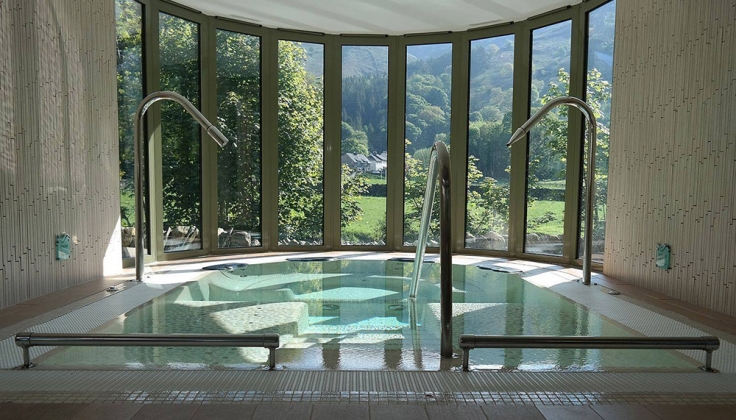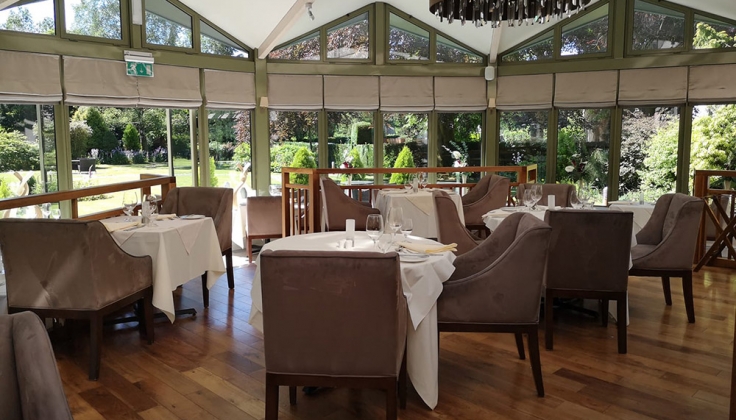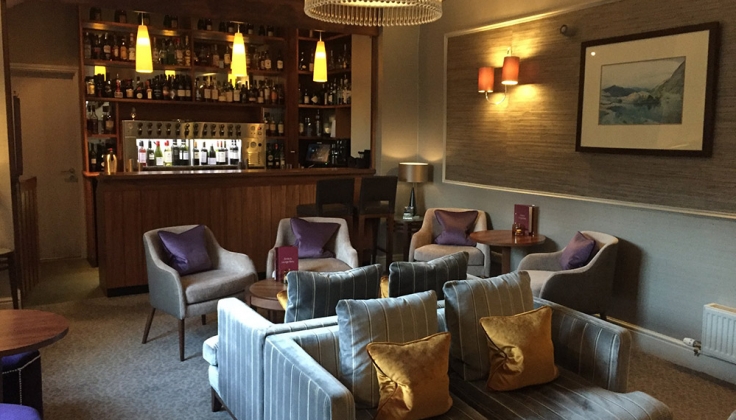 Inn on the Lake
With a magnificent lakeside setting, the Inn on the Lake rests right on Lake Ullswater and offers stunning views of the shimmering waters and the soaring Helvellyn mountain range on the opposite shore. Inside, the inn is steeped in elegance, adorned with thoughtful touches that evoke that gracious spirit of the Lakes District. The Lake View lounge and unique Orangery provide 360-degree views and the Lake View Restaurant serves refined dishes inspired by the natural environs of northern England. Each of the 47 un-air conditioned rooms is thoughtfully designed and tended, providing a wide array of amenities and comforts.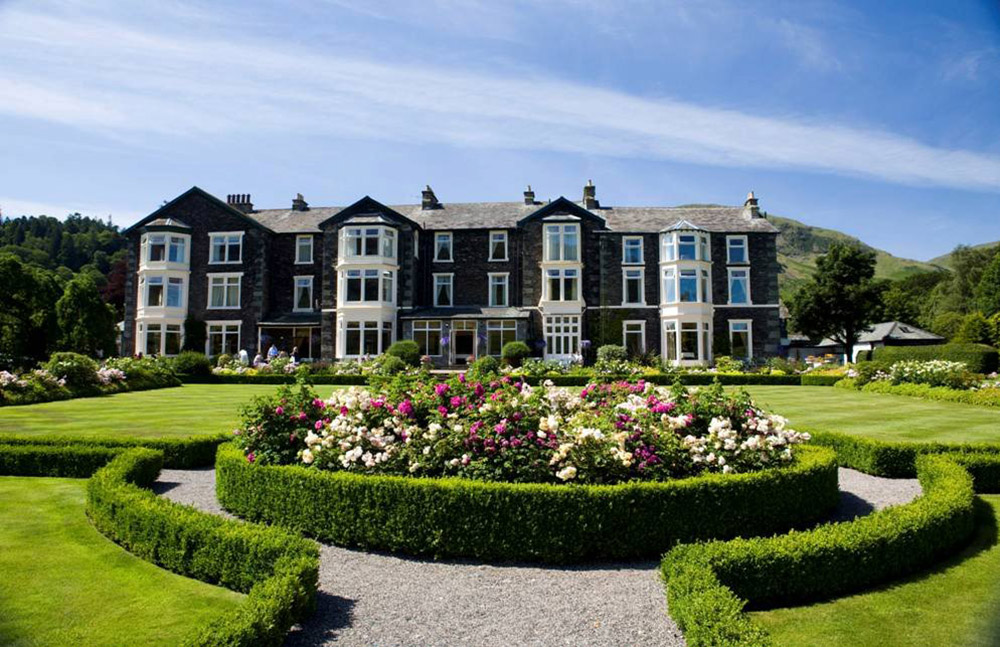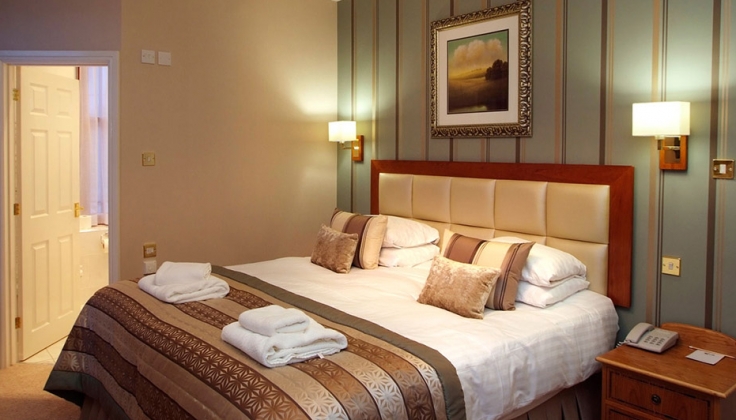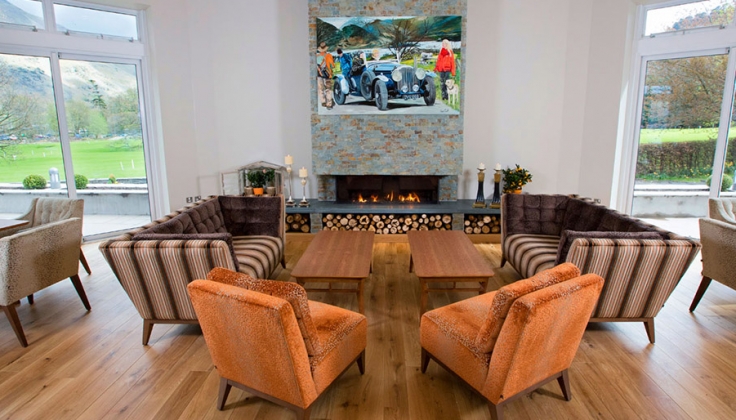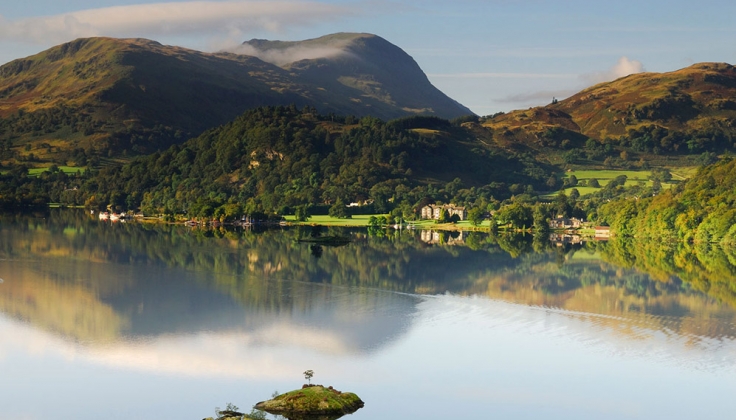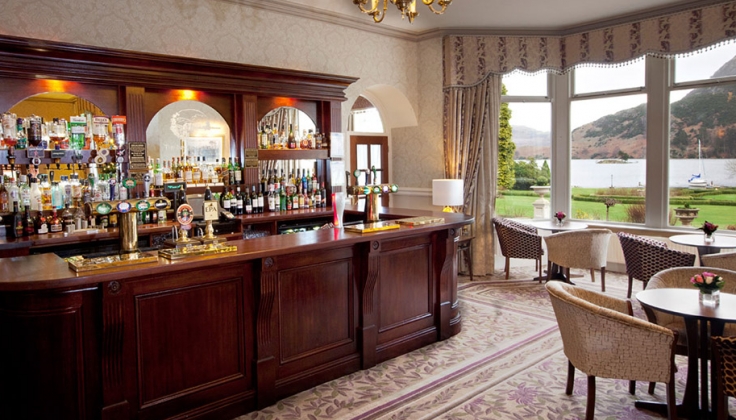 The Fleece Hotel
Built upon the site of Norman ramparts and a medieval town wall, the story of the Fleece Hotel is the story of Richmond. Today, it is a splendid late 19th-century Gothic building that occupies this historic address, often cited as the most beautiful building in town, "an extravaganza of brick and terracotta with tourelles (turrets)," according to one architectural reviewer. The Fleece Hotel opened in spring of 2018, a boutique hotel and bistro that combines traditional atmosphere and refined elegance, with un-air conditioned rooms featuring designer furnishings. The property is proudly passionate about local food and gracious service. Please note: this accommodation is available on limited departures.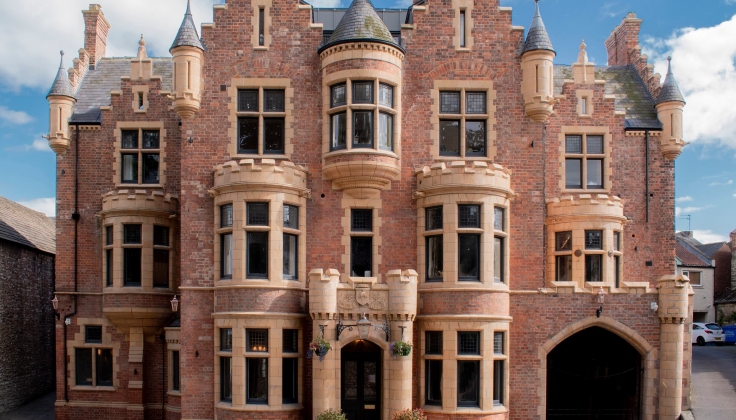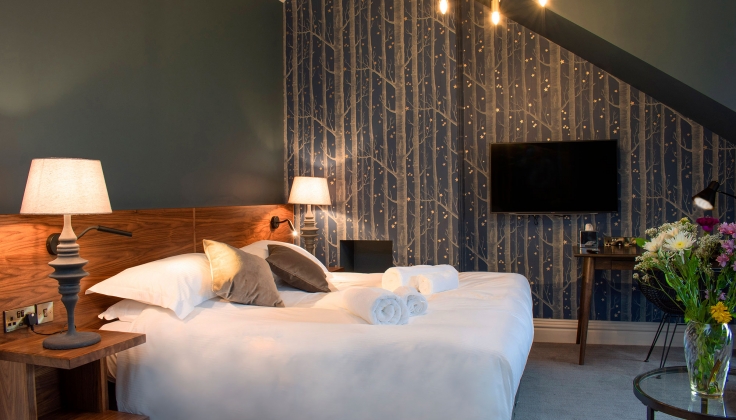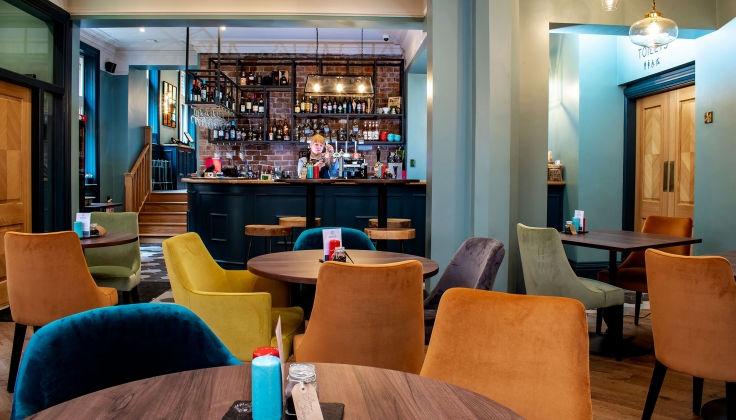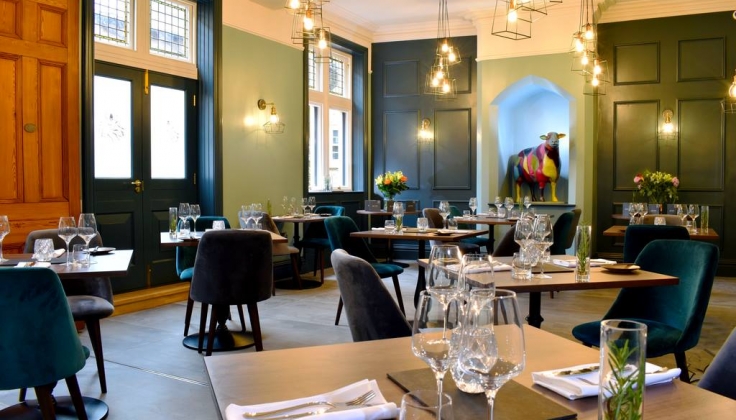 The Black Swan Hotel
Conveniently located on the main square of Helmsley, the Black Swan occupies a row of stunning historical buildings: a half-timbered house, a Georgian-era charmer, and an Elizabethan manor. The latter was the original stagecoach house that received the "Helmsley Highflyer" thrice weekly. The English cottage gardens, dotted with sitting areas and umbrellas, evoke the gracious hospitality of England, and are the ideal spot for tea or a glass of wine. The Gallery Restaurant serves thoughtfully prepared, locally sourced food while, on the walls, the work of local artists brings color and creativity to your dining experience. The award-winning Black Swan Tearoom provides a flawless afternoon tea. Each un-air conditioned room offers simple comforts and local charm.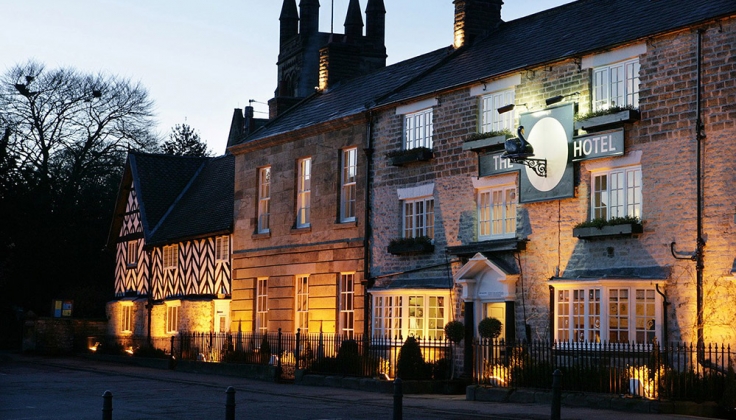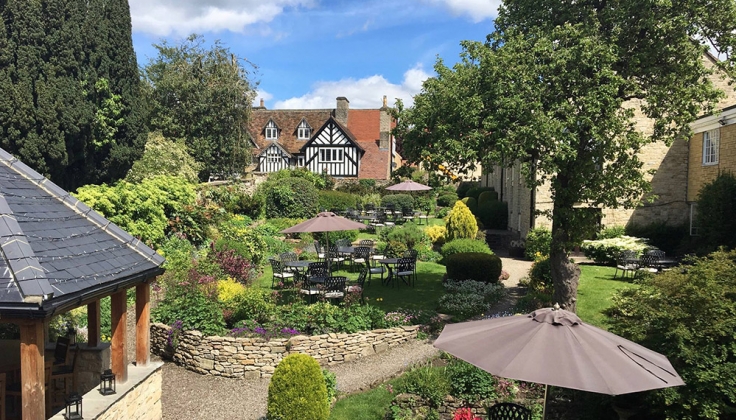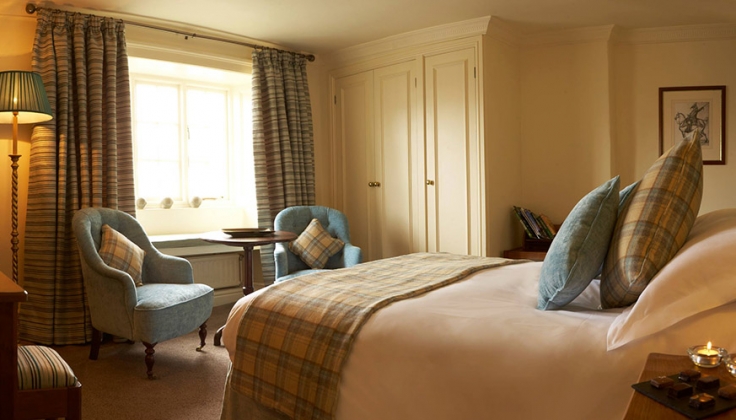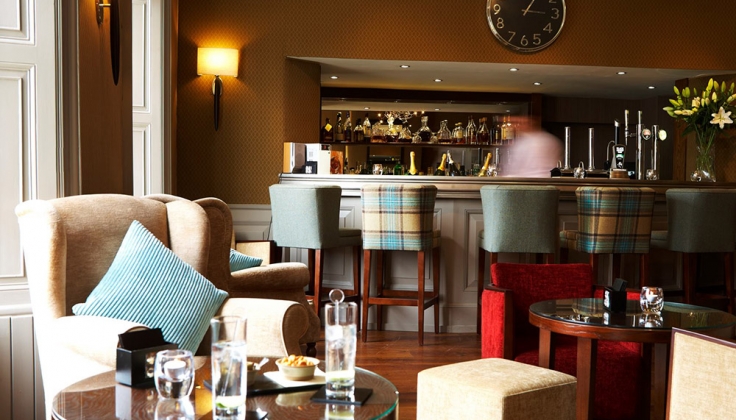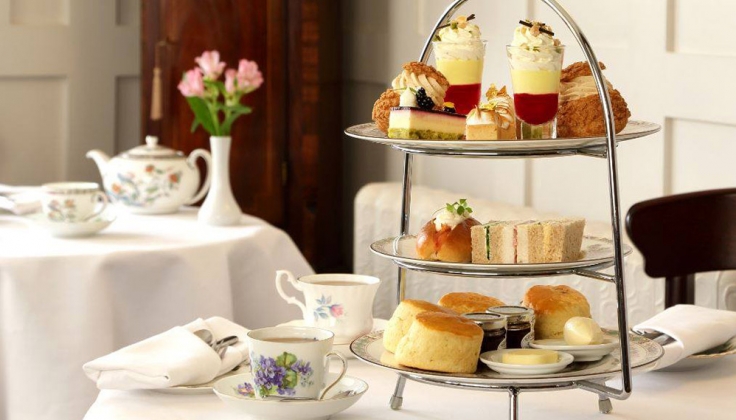 The Victoria Hotel
Ideally located atop a hill and boasting spectacular North Sea views, the historical 1897 Victoria Hotel exudes the character of its age. While its un-air conditioned rooms and décor may reflect a bygone era—a bit too authentically, for some—the hotel has served many a traveler as the best available accommodation in town. The beer garden overlooks the sea, just one example of its casual and relaxed atmosphere. Enjoy a cold local ale here or wander inside for hearty pub fare at the welcoming Sea View Restaurant.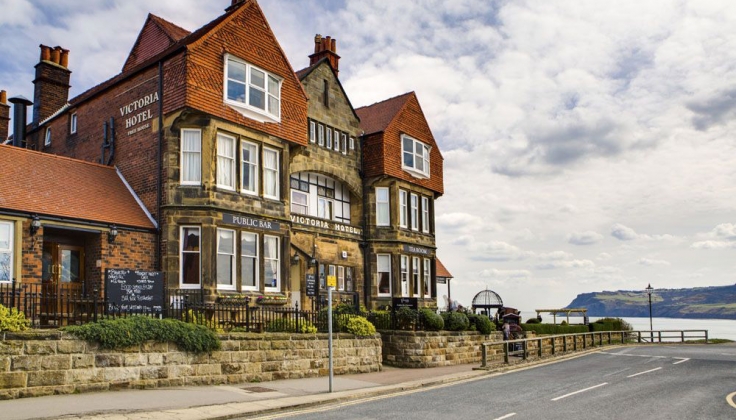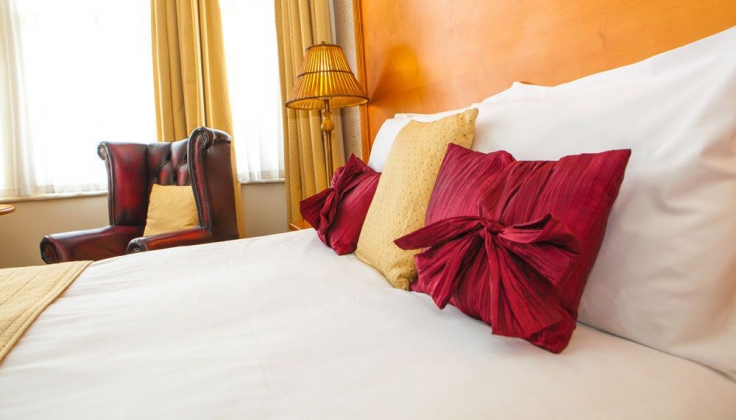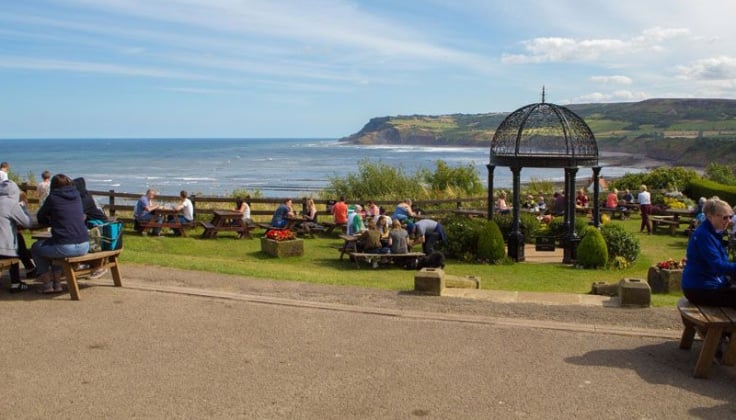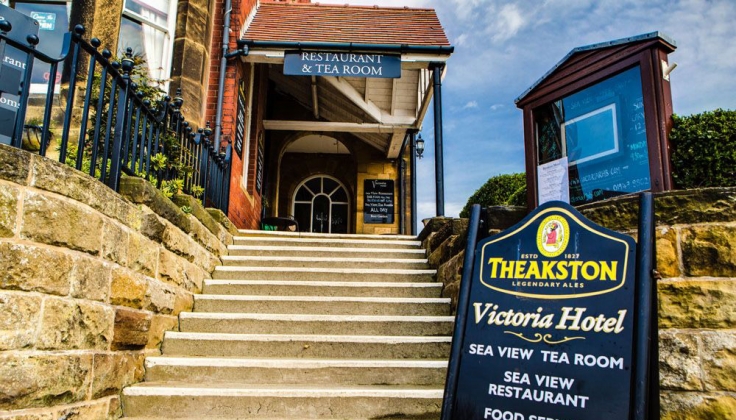 | What's Included | Tour Only |
| --- | --- |
| Boutique accommodations | |
| 10 meals: 8 breakfasts and 2 dinners | |
| Detailed water- and tear-resistant Route Notes and maps | |
| Orientation meeting with a Country Walkers representative | |
| Scheduled taxi and luggage transportation (Please note: If unable to walk, it is possible to travel with your luggage from one accommodation to the next at no additional charge) | |
| Access to Self-Guided Flight Concierge — Ask our knowledgeable team to find flights that sync perfectly with your planned trip | |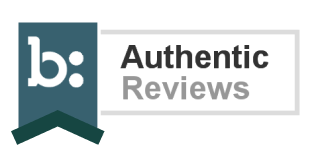 Guest Reviews This tour doesn't have any reviews because it is a new tour. Be the first to review it!
Be the First to Get News & Special Offers
54 other people have recently viewed this tour!
Click and hold to Zoom