The Wildflowers of Bryce & Zion Canyons
The landscapes of southern Utah—especially Bryce & Zion Canyons—are like no other on earth. From the warm reds, yellows, and oranges of wind-carved slickrock canyons to the gentle green of piñon pine forests beneath a piercing blue sky, the region offers exceptional natural beauty in abundance. But while most descriptions of these national parks focus on grand geological features (sandstone arches, plunging canyons, otherworldly hoodoos) or wild animals (horny toads, mountain lions, resurgent California condor) we think it's important to focus on the little things as well.
Though the Colorado Plateau—which both parks are part of—is often described as arid desert, there are shocking bursts of green to be found within it. Zion's "hanging gardens" and river banks are home to delicate wildflowers. Bryce's hearty wildflowers offer lovely dots of yellow, pink, and blue during the right seasons. Here is some of the region's flora to look out for:
Prickly Pear Cactus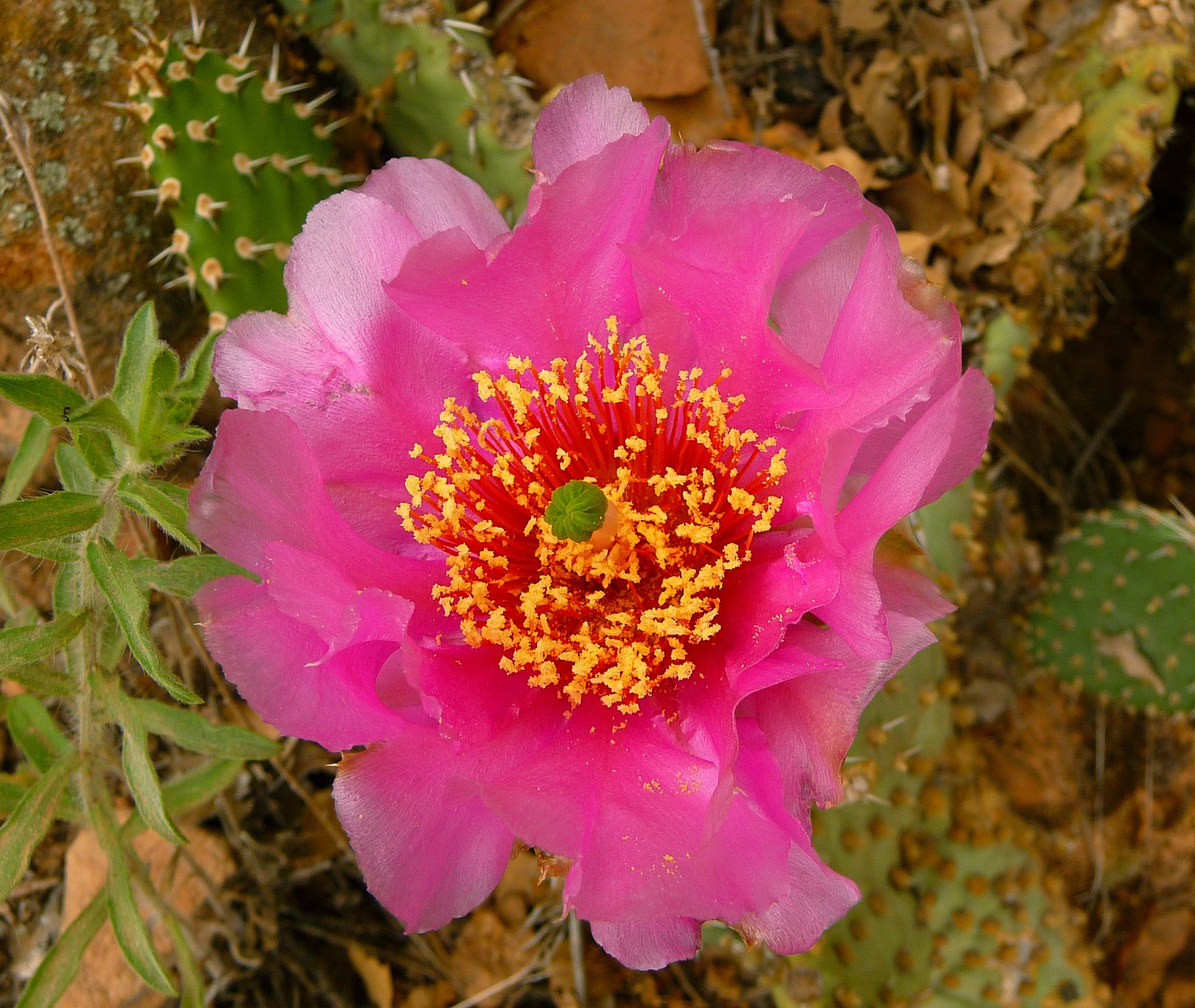 Easily identified by its paddle-shaped structure, prickly pears have blooms that range from bright yellow to magenta. The bizarre grizzly bear prickly pear, which is native to Bryce Canyon, is covered in long flexible white spines that grow up to a foot long.
Where to Find It: Common throughout the southwest, you'll find prickly pears in the more arid parts of Bryce and Zion canyons.
When It Blooms: Expect them in spring or early summer in Zion. They bloom a few weeks later in Bryce Canyon.
Sego Lily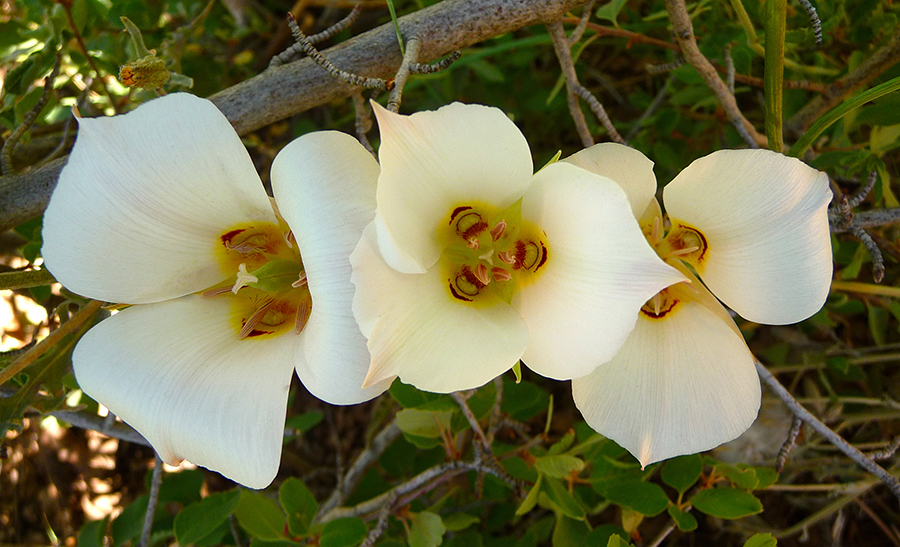 The state flower of Utah, the sego lily is bell-shaped with three petals. It's said that early Mormon settlers ate the plant's blubs when other food sources were hard to find.
Where to Find It: You'll find the sego lily in the drier areas below the rim of Bryce Canyon. In Zion, look for it on dry plateaus, or along canyons or cliffs.
When It Blooms: Late spring or early summer.
Columbine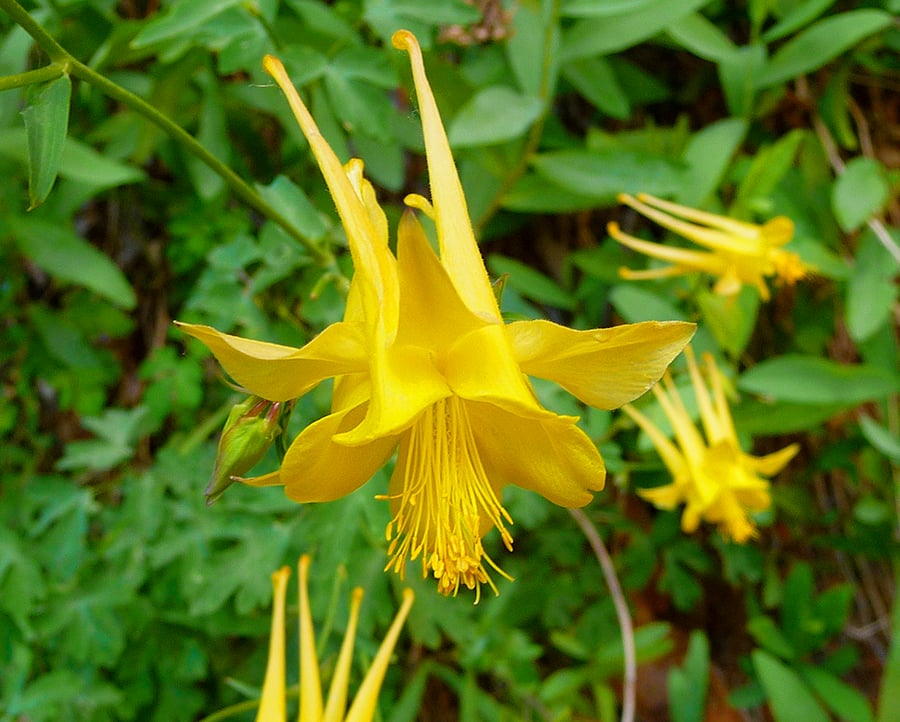 A member of the buttercup family, columbines are found throughout the Southwest. They come in a variety of shapes and colors; a few notable ones in this region include Zion's golden columbine and Bryce Canyon's blue columbine (which is also the state flower of Colorado)
Where to Find It: Since columbines favor shady, moist areas, Zion's hanging gardens are an ideal habitat for them. You'll find blue columbine in Bryce's meadows.
When It Blooms: In Zion, look for them during late spring and early summer. In Bryce, expect them from mid to late summer.
Markagunt Penstemon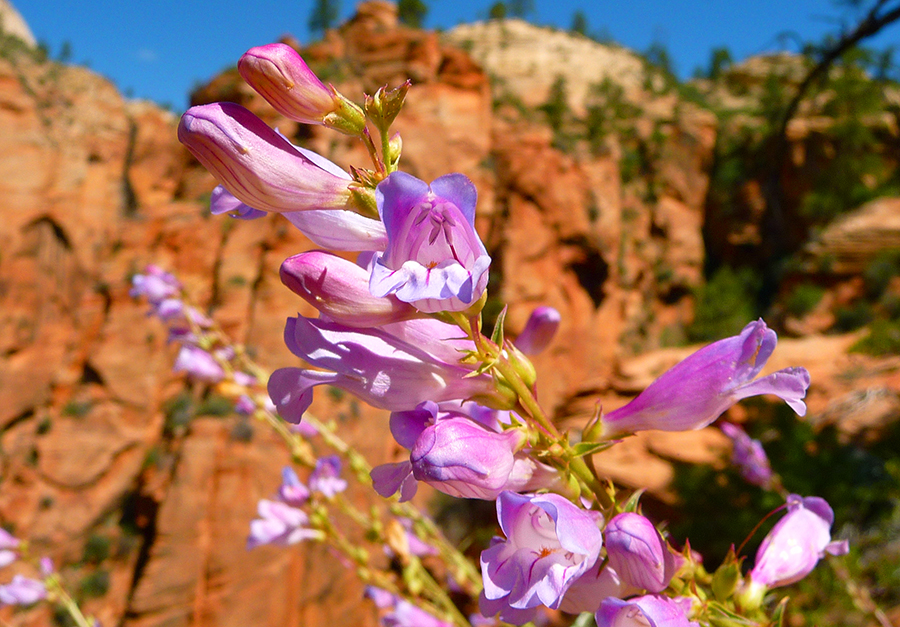 With its tubular blue or violet flowers, the Markagunt penstemon resembles some of its "siblings" in the figwort family. They are generally a tall-growing species, with striking red-violet veins in its petals.
Where to Find It: As its name suggest, this flower is commonly found in the Markagunt range of Bryce Canyon, though it might appear in any of the region's mountain meadows.
When It Blooms: Expect to see Markagunt penstemon in bloom during the summer months, from June through August.
Western Wallflower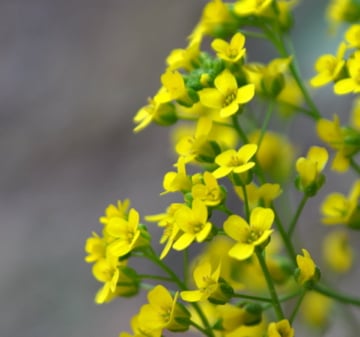 Common throughout the western United States, this member of the mustard family has bright yellow petals. It has the greatest range of distribution by elevation of any flower in Utah—living everywhere between 2,500 and 12,500 feet.
Where to Find It: Though its name seems to suggest it might be found clinging to the walls of Zion's hanging gardens, the western wallflower is actually most common in meadows and along roadsides. Its name is derived from the fact that they commonly grow along old walls in Europe.
When It Blooms: Early spring through mid-summer.
Showy Stoneseed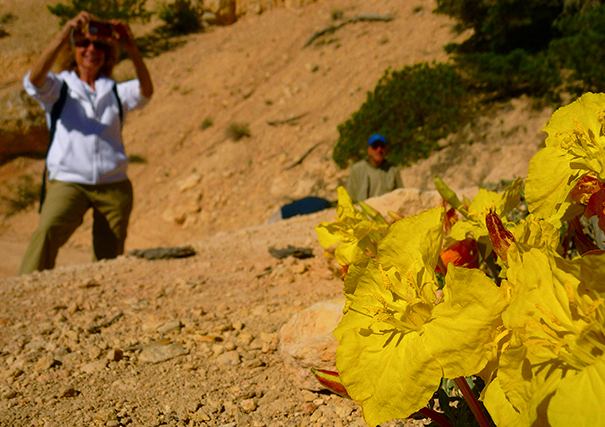 Technically an herb, this fragrant yellow flower was once harvested to make a medicinal tea (its stems were believed to be useful for treating, ahem, intestinal ailments). It derives its name from the hard nutlet produced when the plant goes to seed.
Where to Find It: Common throughout the Colorado Plateau, this flower might be spotted in frequently disturbed areas, like along trails and roadsides.
When It Blooms: Early spring through mid-summer.
Shooting Star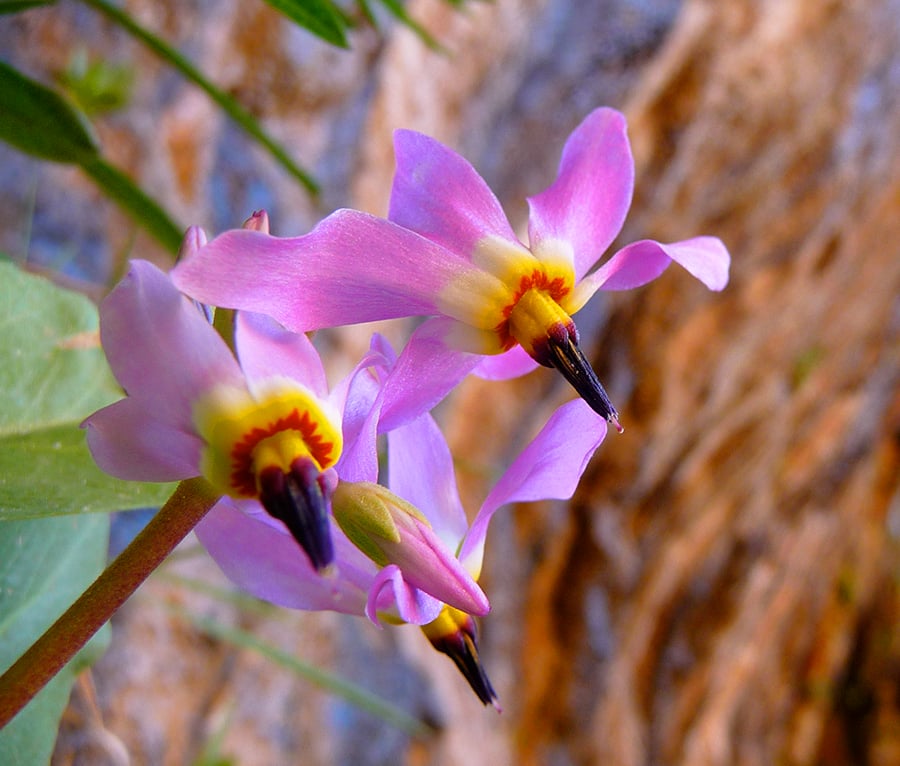 This unusual flower is named for its down-pointing bloom, which reminds some of shooting stars. Its unique shape has evolved to attract bees, which grasp the flower's long stamen and vibrate their wings to shake out pollen.
Where to Find It: Common in wetlands and prairies throughout the United States, the shooting star might seem a bit out of place in the arid Southwest. It has evolved to flourish in the hanging gardens of Zion Canyon National Park.
When It Blooms: mid-May through June.
Paintbrush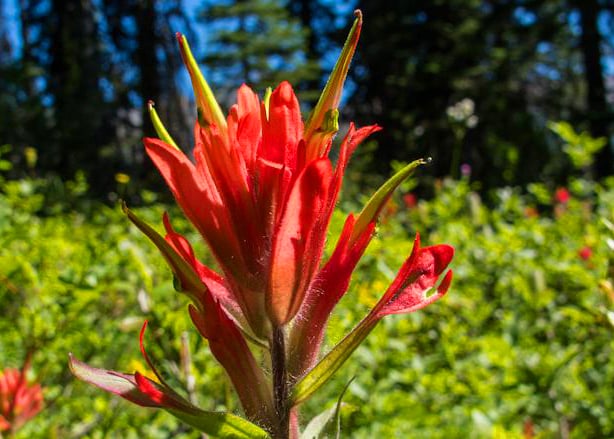 Commonly known as "Indian paintbrush," these bright plants are actually bracts (specialized leaves), not flowers. Varieties in the region include Wyoming paintbrush, Slickrock Paintbrush, and Bryce Canyon paintbrush. These plants are semi-parasitic, using their roots to siphon off nutrients and water from other plants.
Where to Find It: Paintbrush ranges from the shrub land and grass meadows of Bryce Canyon to the hanging gardens of Zion.
When It Blooms: Spring through fall.