A Letter from Sri Lanka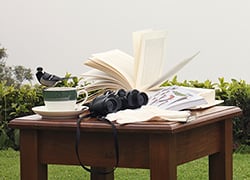 Ayubowan. In Sri Lanka, the traditional Sinhala greeting means "May you live longer," but it's hard to think of years as really passing here. Though only a scant 18 miles from the Indian mainland, this island nation has a timeless and tranquil quality fully at odds with its frenetic neighbor. Yesterday, as I strolled through the terraced tea fields above Nuwara Eliya, I could sense the living legacies of Portuguese, British, Chola, Tamil, and Anuradhapura cultures in the people I met. Reliving it now from my hotel room—itself a historic tea factory lovingly renovated and repurposed—it doesn't really feel like 2017. It feels eternal.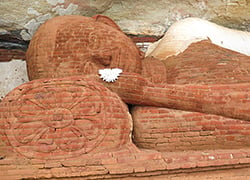 I felt that same sense of endless present while exploring the colossal Rock Fortress of Sigiriya a few days ago. A striking rock formation that rises from the jungle like a grey-brown blimp, it harbors myriad palaces, frescoes, and gateways that combine centuries of history into a single morning's walk (I was fortunate to have an archaeologist by my side). Passing an astonishing reclining Buddha on nearby Pidurangala (a second rock formation), I was amazed by the scale of the stonework creation—over 40 feet long and three times my height. Its existence in this remote location speaks to a profound level of devotion, an awe that I shared with pilgrims over 1500 years departed.

In Yala National Park, I felt a different kind of wonder while tracking elephants, crocodiles, buffaloes, and much more on safari. In this massive reserve of forest, beach, grassland, and brackish lagoons, the world's largest concentration of leopard hunt. Spotting some from a jeep provided a visceral thrill—one I'd recommend to any animal lover.
Tomorrow I continue by floatplane to the Portuguese fort of Galle. I'll browse tea markets before joining my group for a celebratory farewell dinner. But first things first: I'll pour a cup of tea, feel the evening breeze on my face, and savor the moment.