On this Portugal self-guided tour, you're in good company. Fishermen, farmers, and royalty have all walked these trails before you.
Life moves slowly in the coastal reaches of Portugal. And that will suit you fine. With sweeping vistas and sweeping history converging on one epic Portugal self-guided tour, it's best to take it all in at a leisurely pace. Shady forest paths lead to centuries-old hilltop castles. Towering rocky outcroppings frame wide crescent beaches. Cliffside paths hide families of nesting storks and unveil rock walls that stretch for miles, all lashed by Atlantic surf. A marshy river once wide and crowded with trade ships now teems with birdlife. And dense, fragrant forests of cork, oak, and eucalyptus blanket gentle hills. It's all on your map—from Sintra-Cascais Natural Park to the Rota Vicentina stretching into the fabulously scenic Algarve—and you're in absolutely no rush.
Highlights
Climb the hillside up to Pena Palace, a pink and yellow confection and the pinnacle of Portuguese royalty's lavish lifestyle.
Follow the cliffside trails of the Sintra-Cascais Natural Park to dramatic seaside overlooks and gorgeous sprawling beaches.
Walk the Rota Vicentina, a network of inland and coastal pathways and pristine beaches hailed as one of Europe's best-preserved coastlines.
Watch for the wildlife of coastal Portugal, from the rare cliff-nesting stork to a rabbit species believed to be the source of all rabbits worldwide.
Descend to a breathtaking beach and cast your gaze 1,000 feet offshore for a view of the spindly Pedra da Agulha—the "needle rock."
On all Self-Guided Adventures you can count on...
A local representative available 24/7
Detailed maps & route notes featuring turn-by-turn directions and places of interest
Delicious meals—many are included
Scheduled taxi transfers to bring you to and from each day's walks (excluding self-drive adventures)
Gracious accommodations that are a clean, comfortable home away from home
Experts to handle all the details, including moving your luggage between hotels while you're out exploring
Access to a Self-Guided Flight Concierge—ask our knowledgeable team to find flights that sync with your planned trip
Sintra Boutique Hotel
Perfectly situated in the old city center of the UNESCO World Heritage site of Sintra, the Sintra Boutique Hotel provides plentiful amenities, an historic atmosphere, and genuine hospitality. Air-conditioned rooms are spacious, bright, and well-appointed. Two relaxing terraces provide a spot to linger.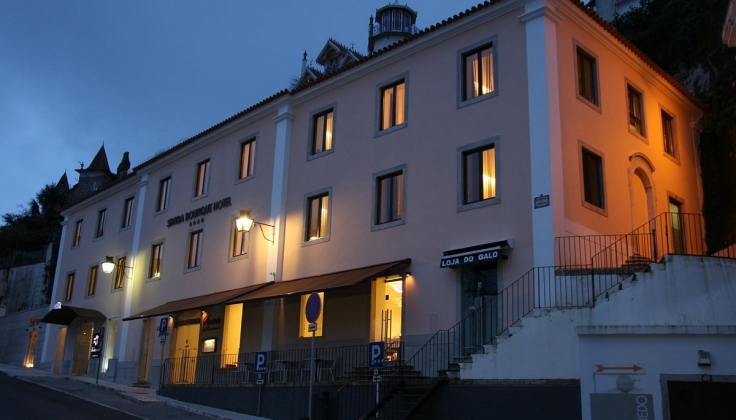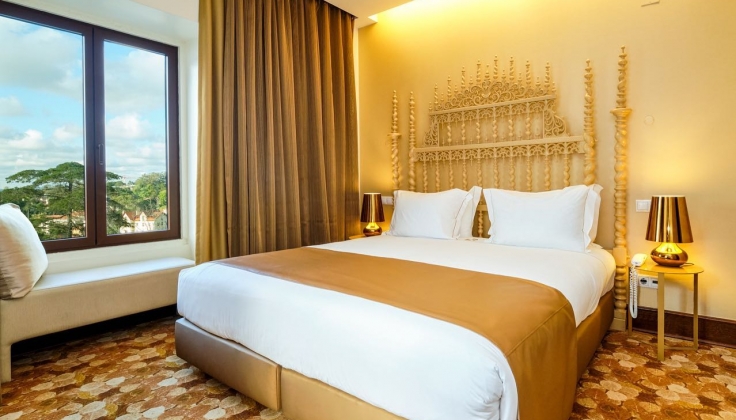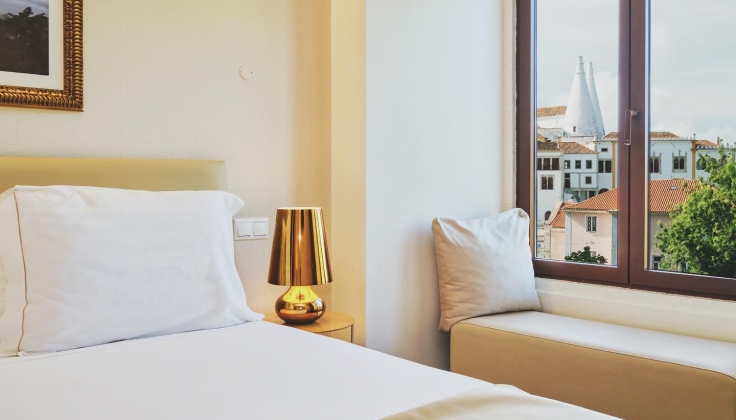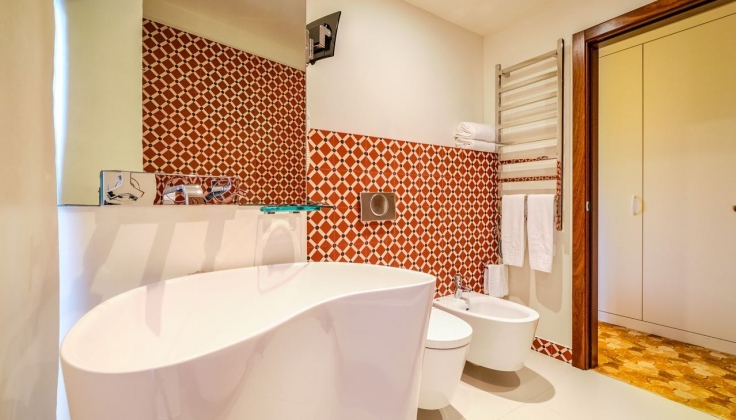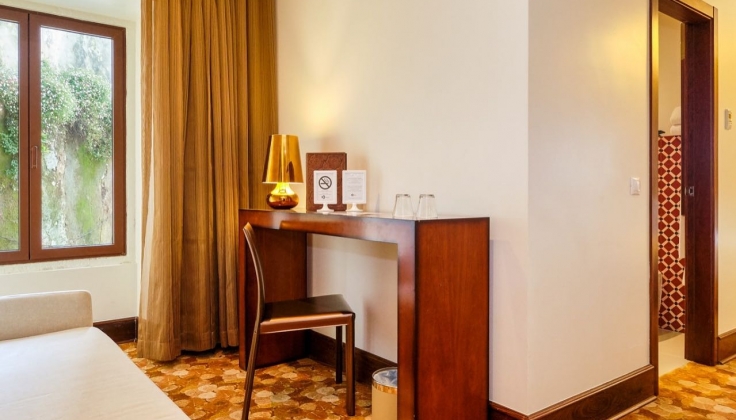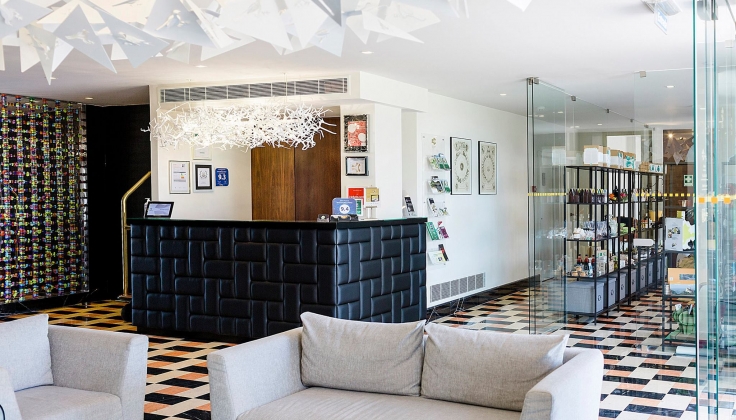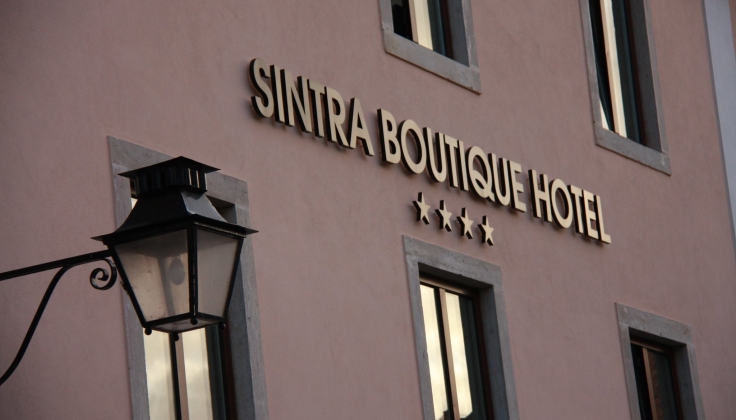 Farol Hotel
Dramatically set on the waterfront of the Atlantic, the Farol Hotel in Cascais enjoys a splendid location, just a ten-minute walk from the city center. This remodeled 19th-century mansion was once owned by the Count of Cabral. Air-conditioned rooms are tastefully decorated, each large and airy and offering views of palms and lush gardens. Take a dip in the saltwater pool, or treat yourself to a massage at the spa. Browse the collection of artistic touches throughout the property. Enjoy dinner al fresco or indoors with ocean views at The Mix or at Sushi Design. Mostly, just relax amidst the upscale atmosphere of one of the finest hotels in Cascais.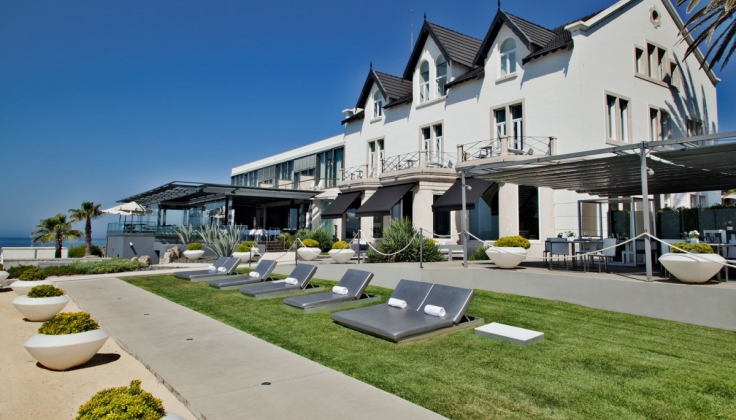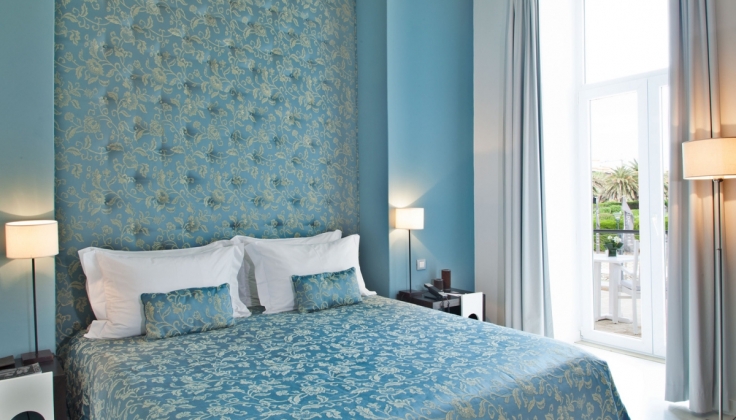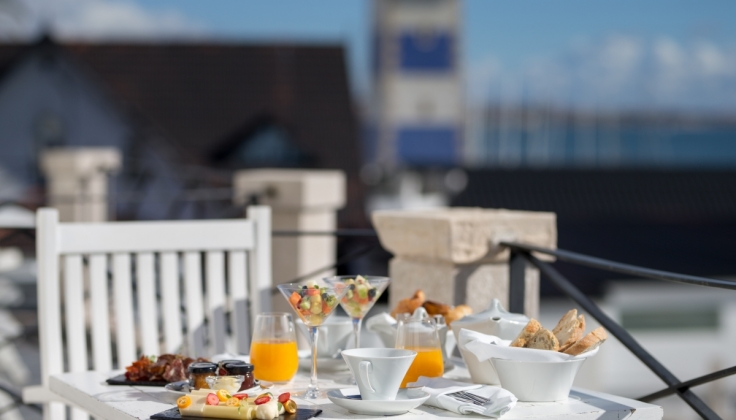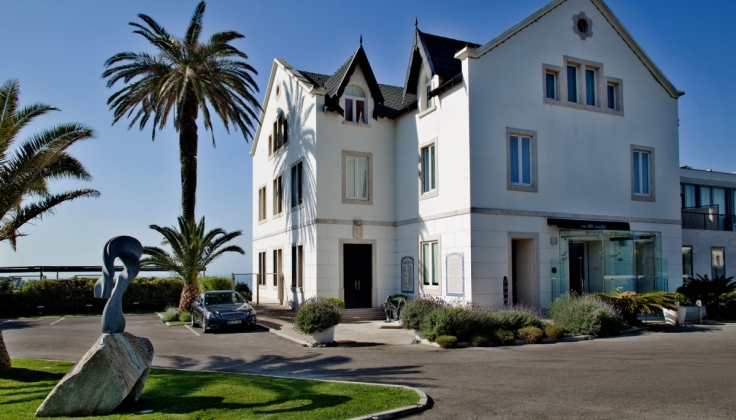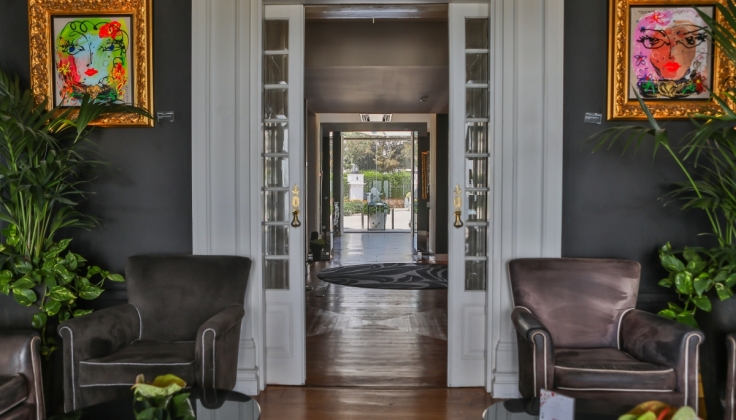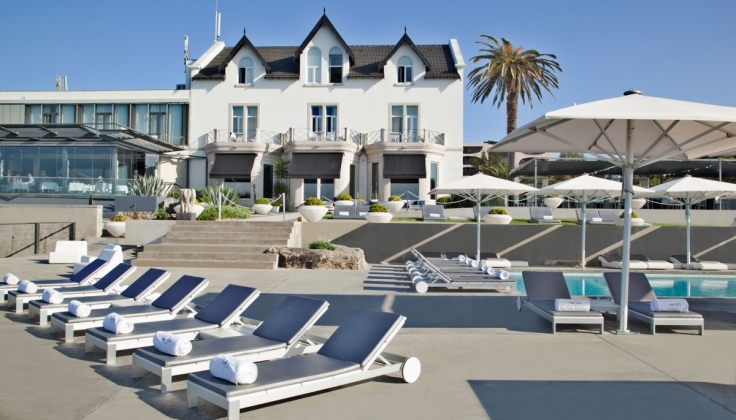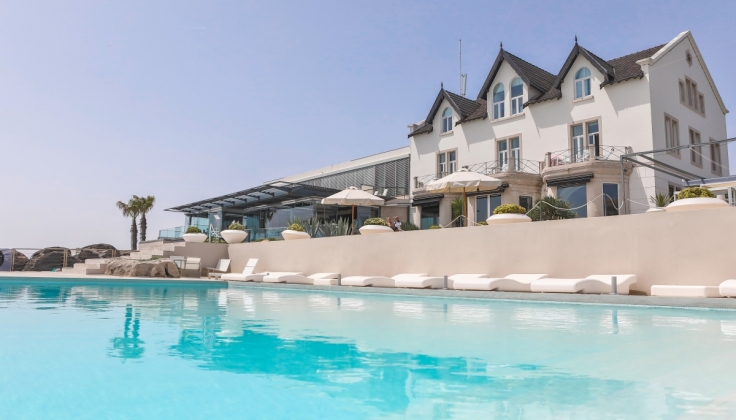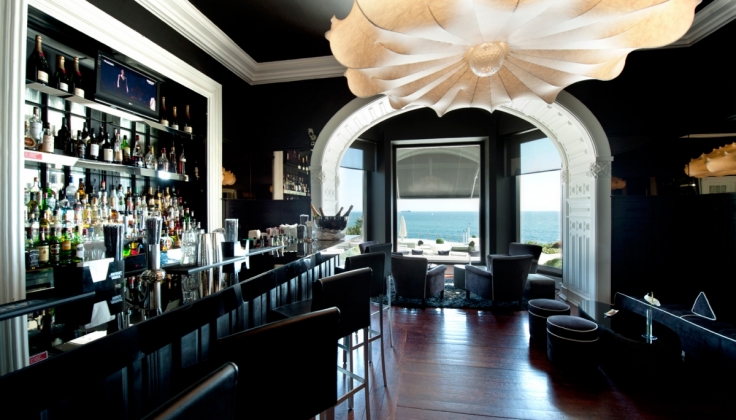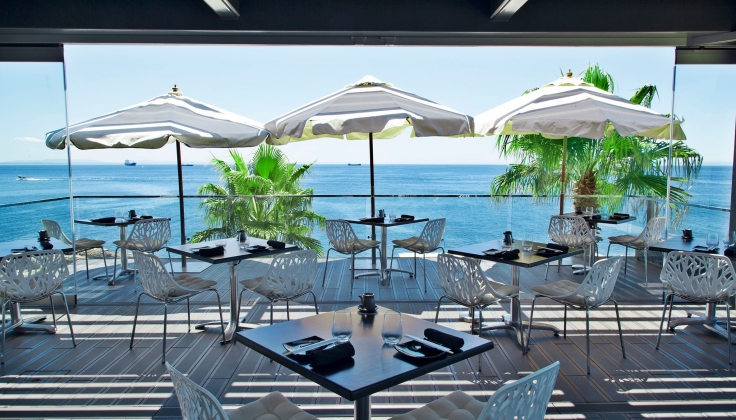 Herdade do Touril
The five whitewashed farm buildings of the Herdade do Touril are set on a tranquil 900 acres within view of the Atlantic Ocean. This working cattle-breeding estate has been run by the same family since 1826. Its thoughtful design keeps you connected to the Alentejo's rural beauty, with outdoor terraces, open spaces that afford breathtaking views, brightly colored, air-conditioned guest rooms, and a pool which is ideal for a post-walk swim. Enjoy three-course meals prepared with fresh ingredients during your stay.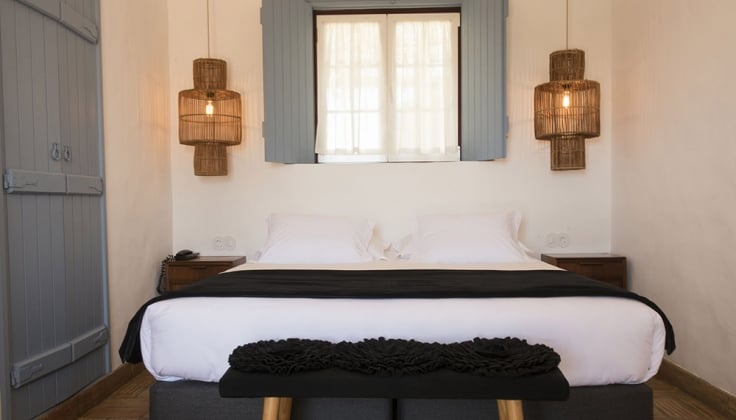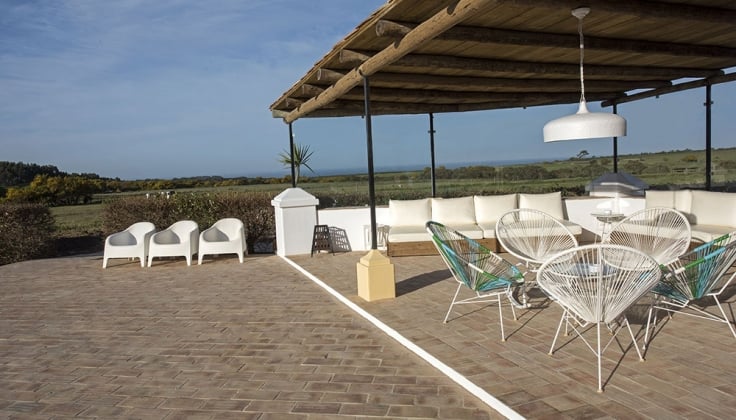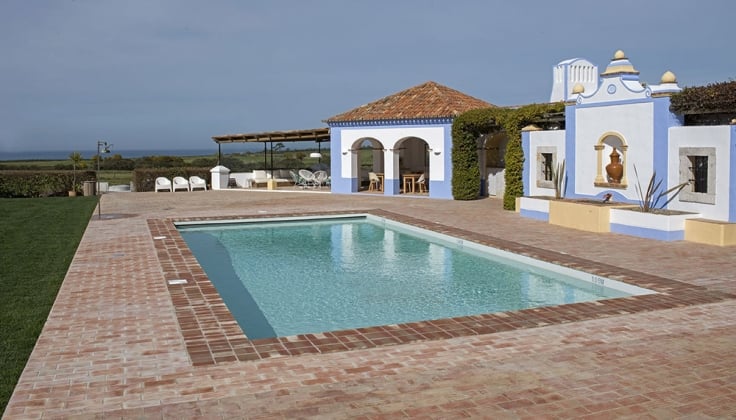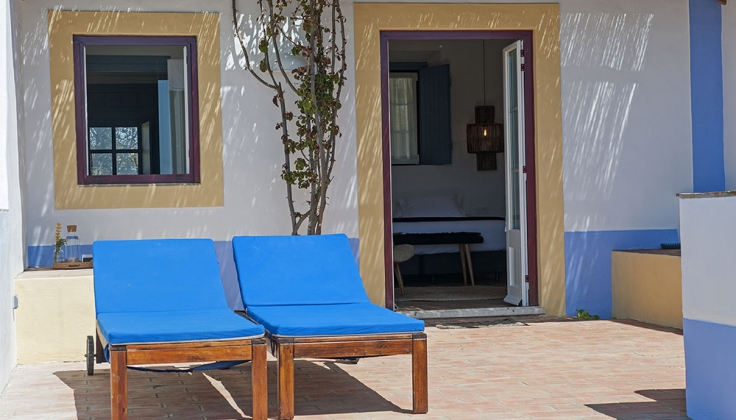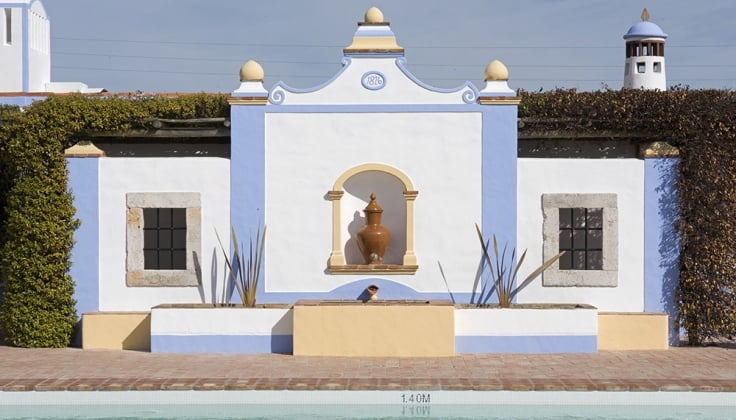 Praia do Canal Nature Resort
Isolated amidst unspoiled landscapes that spill down to the Atlantic, the Praia do Canal Resort provides a restful oasis. After a day of adventure in the Algarve's great outdoors, it is the ideal place to relax and recharge. Its outdoor spaces—a pool, lawn, terrace, and lounge space—keep you connected with nature. Each air-conditioned room offers a private veranda, garden area, and panoramic ocean views. The restaurant menu is inspired by the culinary heritage of the Alentejo and Algarve, whether serving game, seafood, or vegetarian. During your stay, indulge in a treatment at the Esteva Spa and Health Club.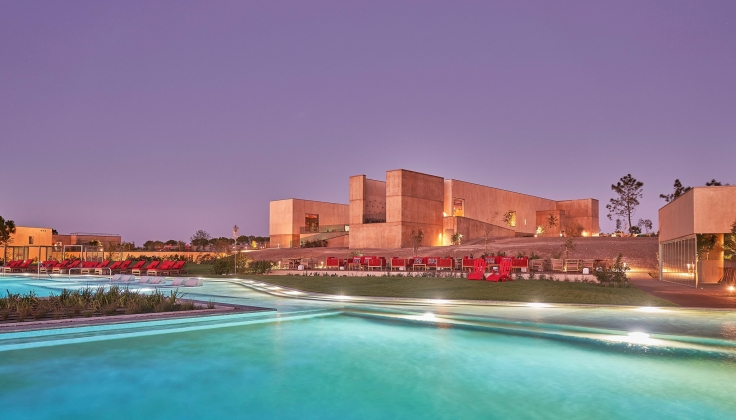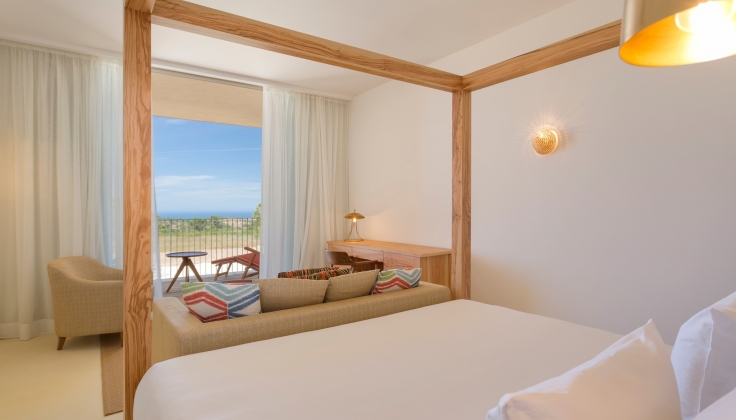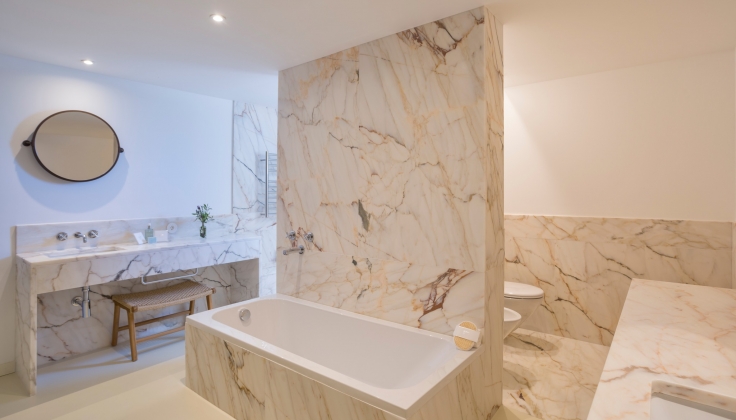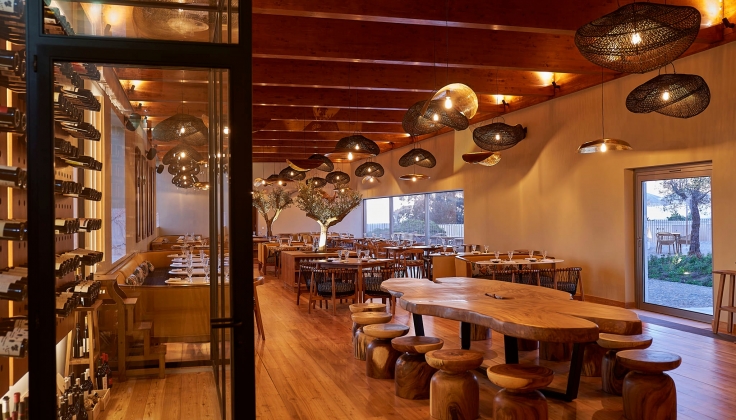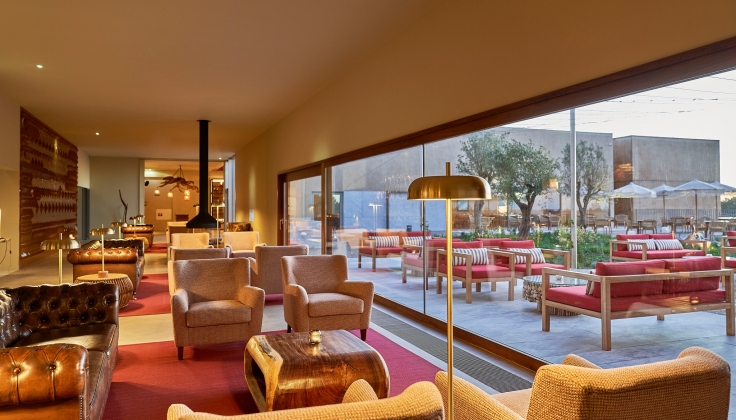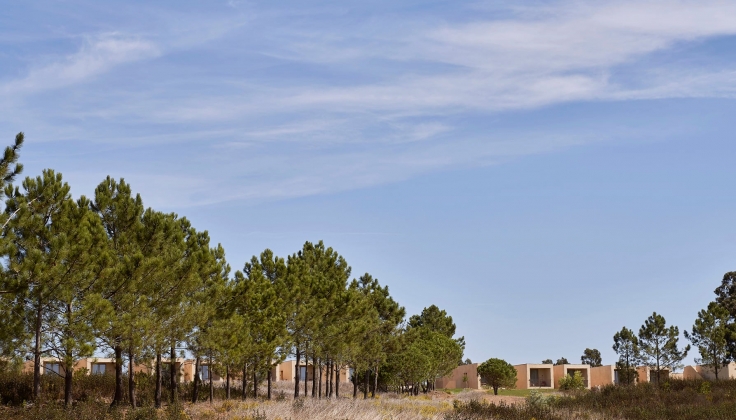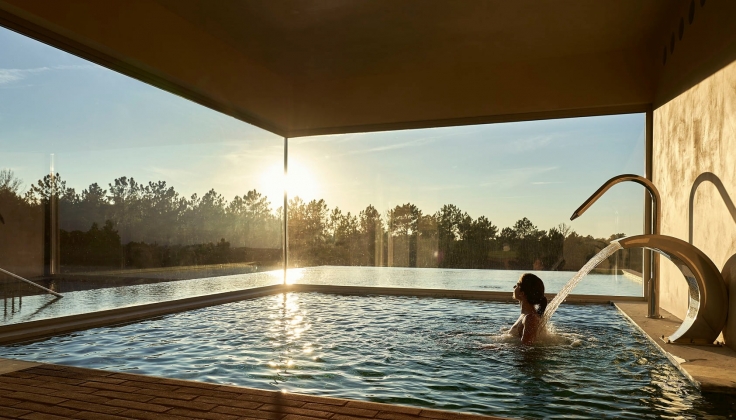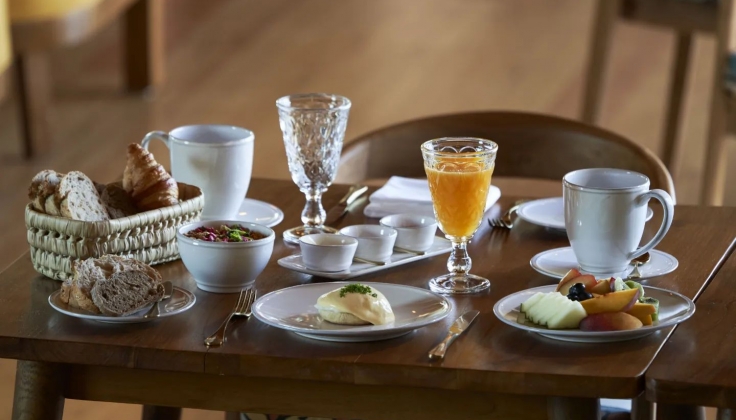 | What's Included | Tour Only |
| --- | --- |
| Boutique accommodations | |
| 8 meals: 6 breakfasts, 2 dinners | |
| Detailed water- and tear-resistant Route Notes and maps | |
| Orientation meeting with a Country Walkers representative | |
| Local representative available 24/7 | |
| Scheduled taxi and luggage transportation (Please note: If unable to walk, it is possible to travel with your luggage from one accommodation to the next at no additional charge.) | |
| Access to Self-Guided Flight Concierge—Ask our knowledgeable team to find flights that sync perfectly with your planned trip. | |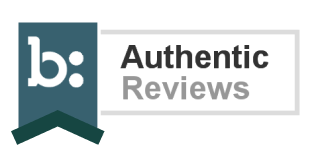 Guest Reviews This tour doesn't have any reviews because it is a new tour. Be the first to review it!
Be the First to Get News & Special Offers
234 other people have recently viewed this tour!
Click and hold to Zoom